---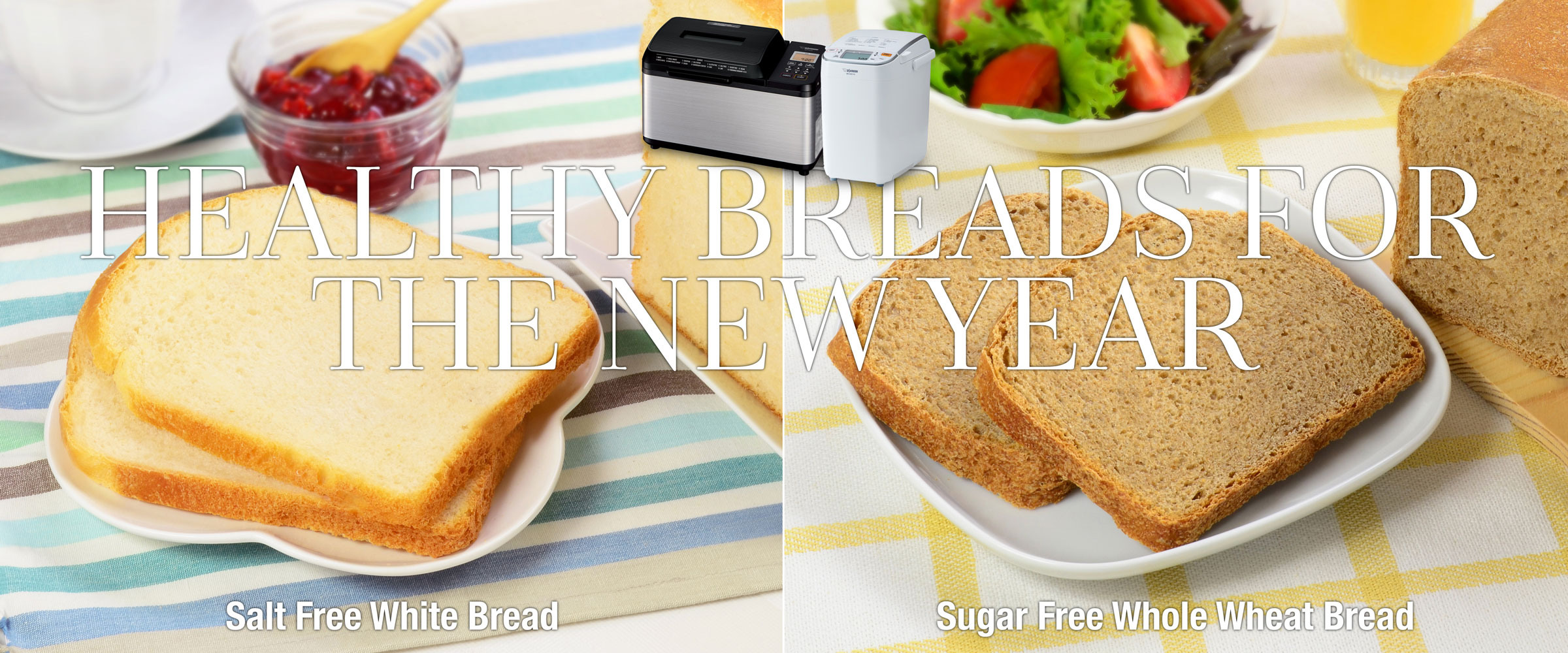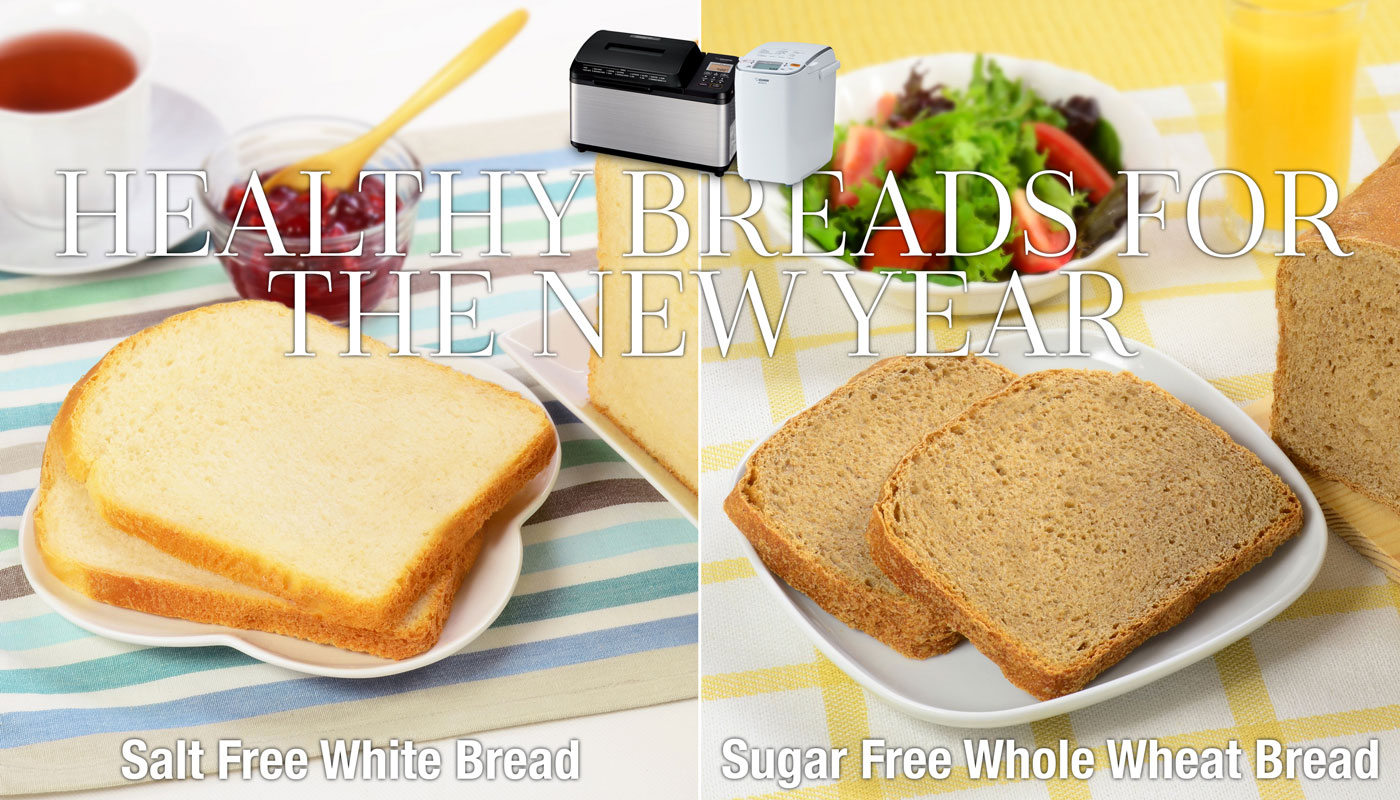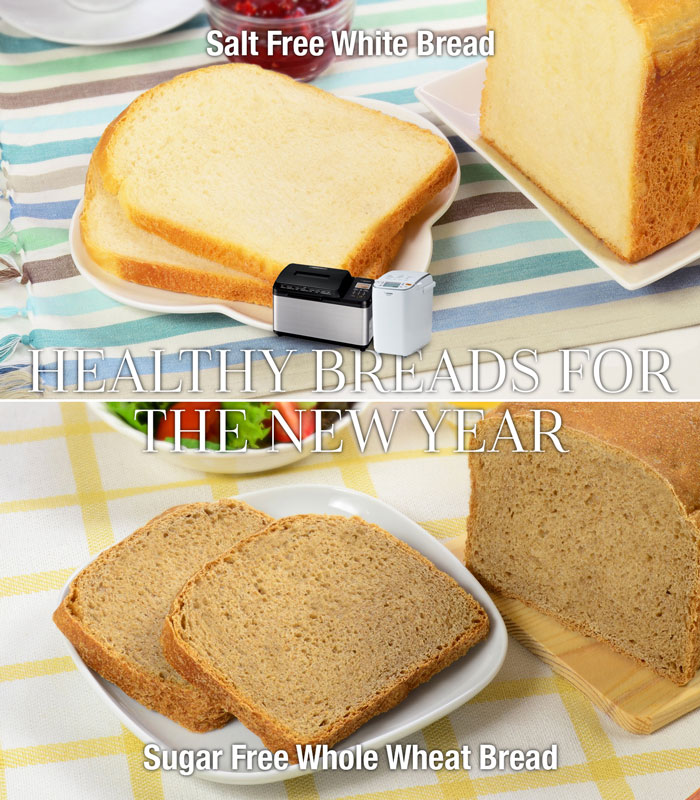 Happy New Year from all of us at Zojirushi, and thank you for your continued support! To get your healthy new year started right, we've recruited our breadmakers to bake for you with just a push of a button. If you just love bread but have dietary restrictions, don't feel bad or left out. Try our Salt Free and Sugar Free breads this month, and go deep into our breadmaker menus to get the most out of your personal bakery, every day of the year!
KITCHEN LAB 101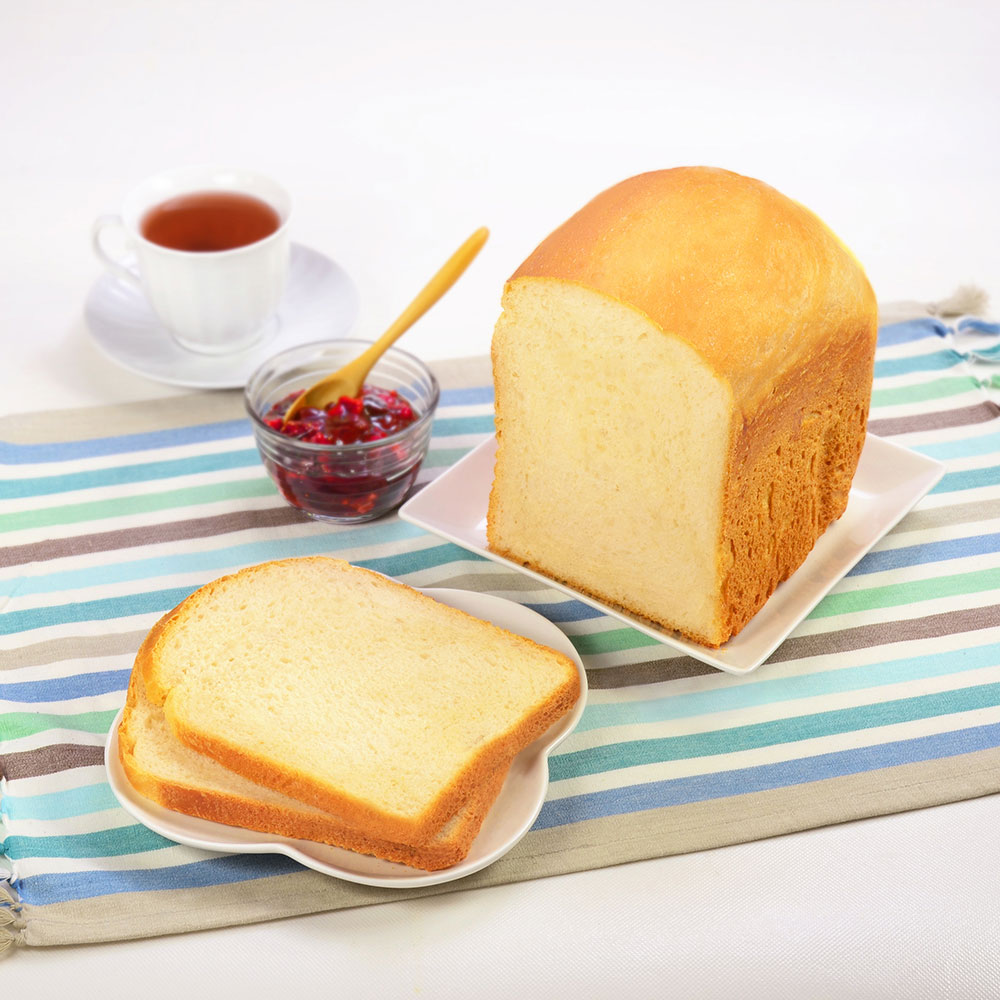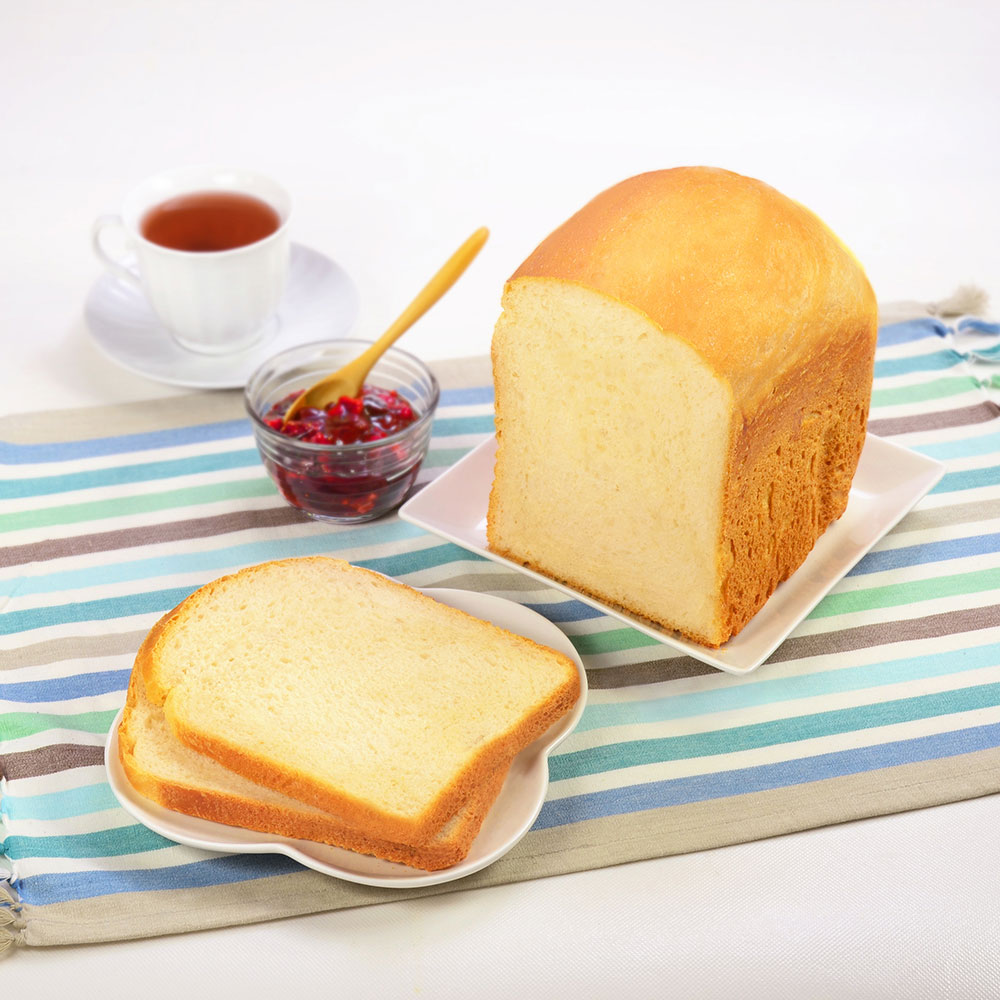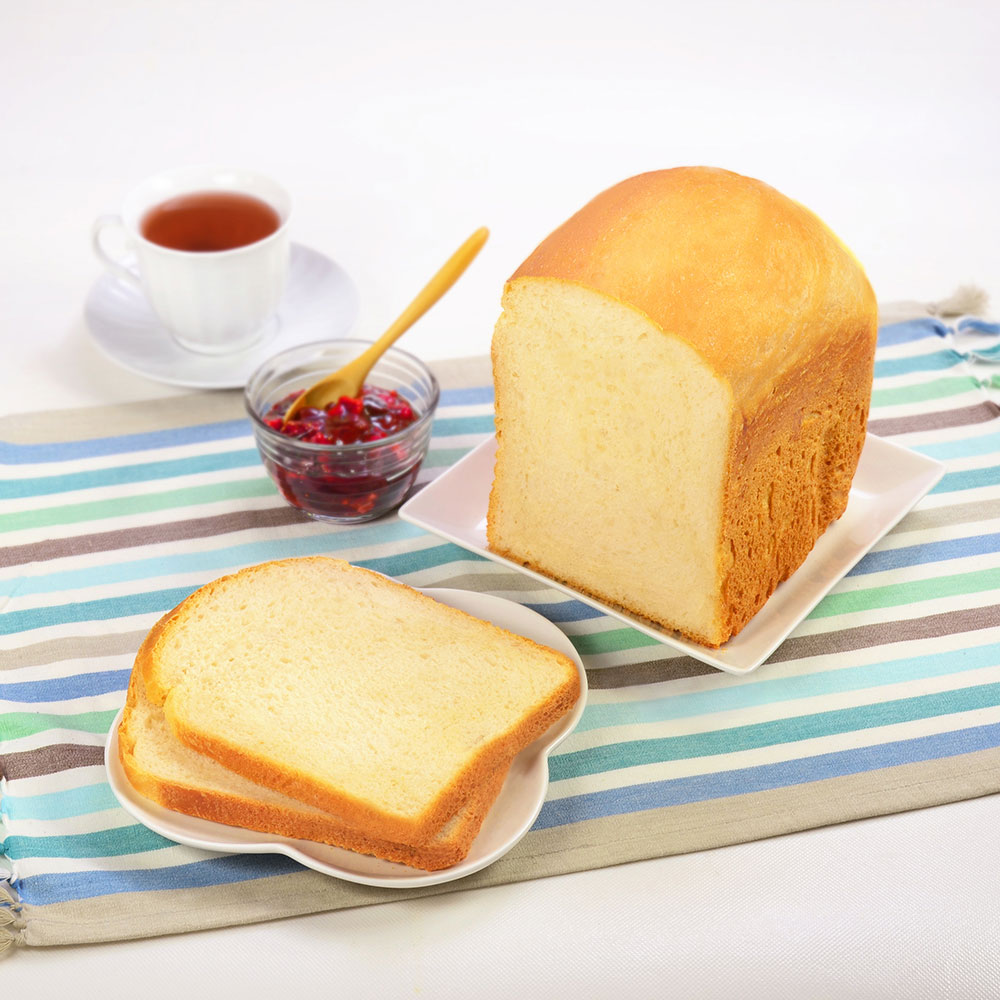 Salt Free White Bread
For savory freshness without the salt, fill your breadmaker with these ingredients and hit your course button. That's all there is to it! A healthier bread baked just for your needs.
Sugar Free Whole Wheat Bread
What could be healthier than whole wheat without the sugar? Our breadmaker can bake this just by pressing a course button—are you starting to get how simple baking can be?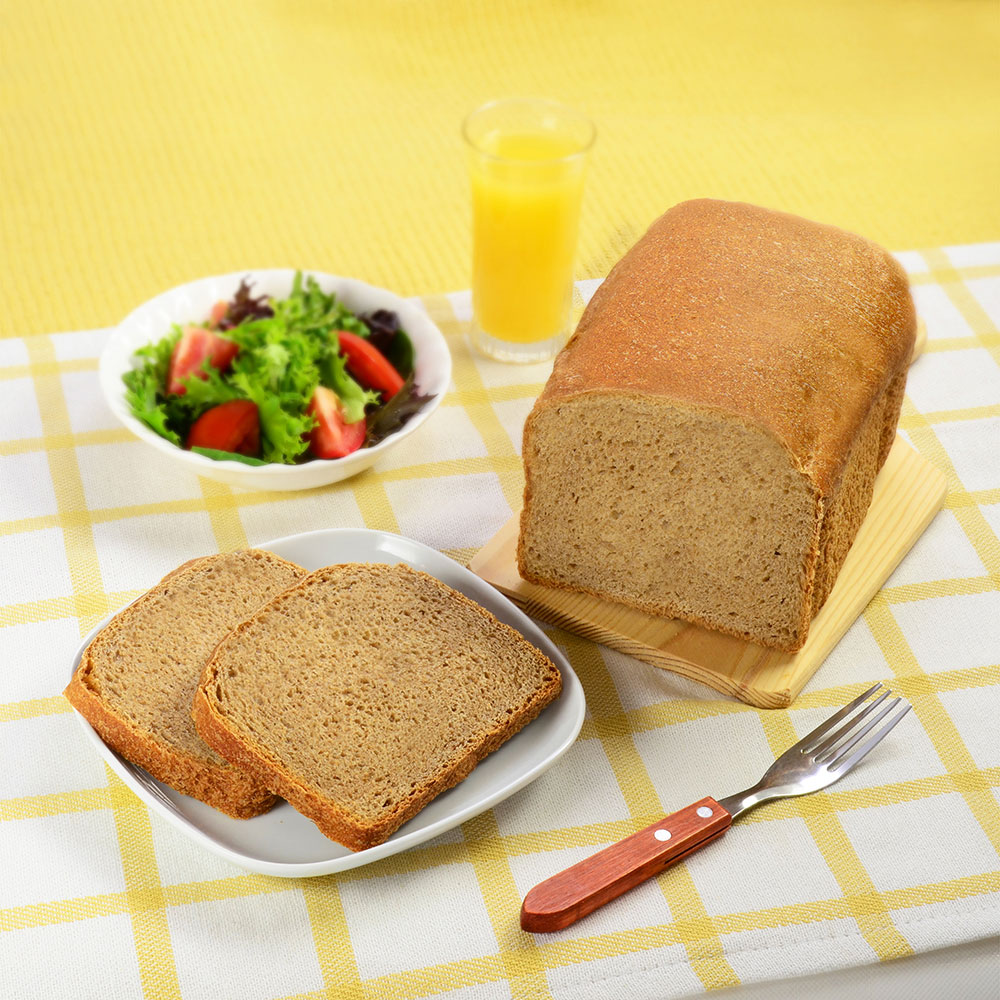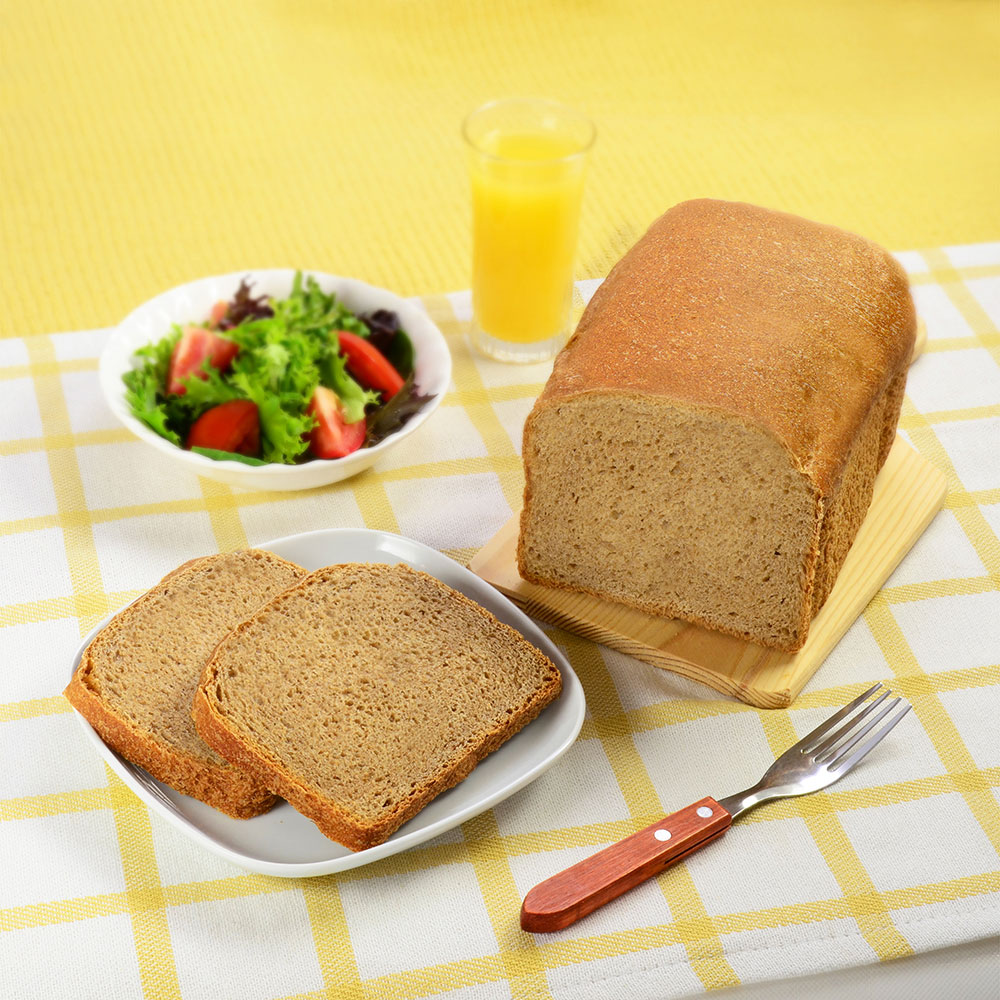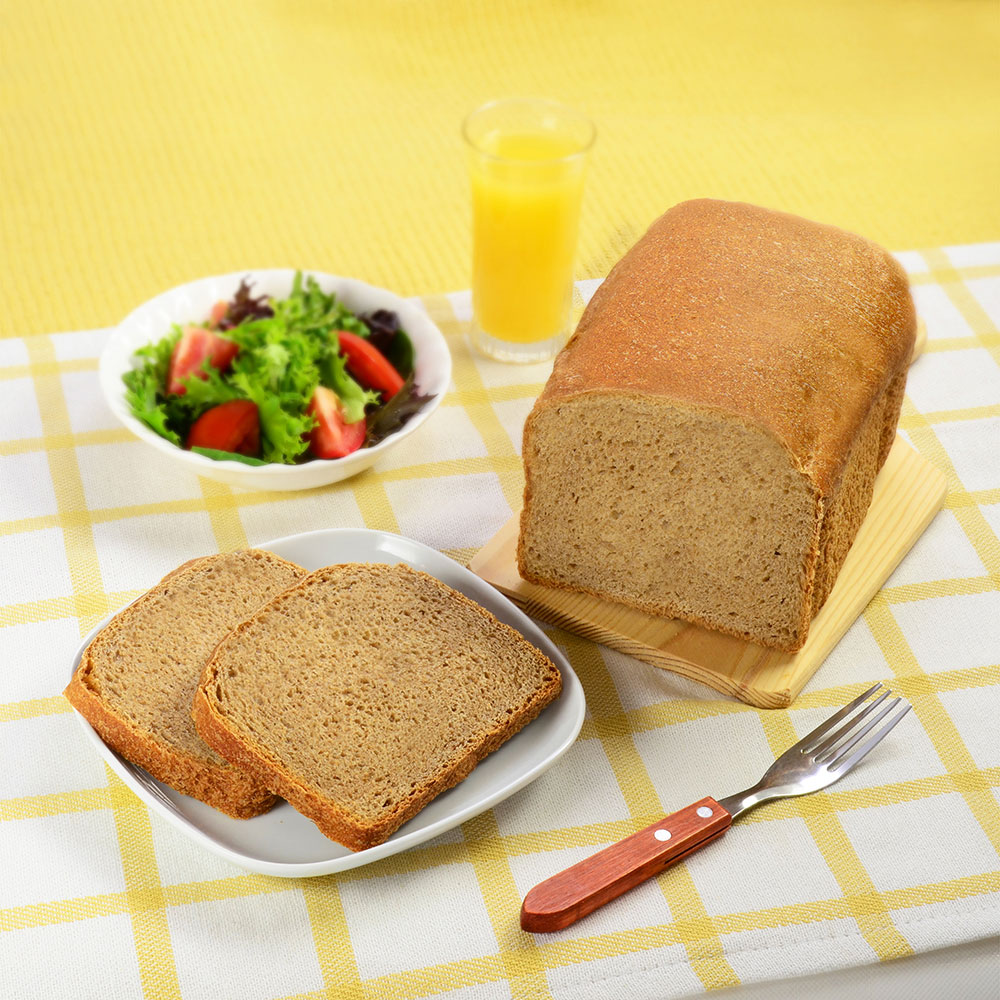 COOKING 101
Want some ideas for sandwiches, now that you've baked your salt free or sugar free bread? Try these low salt and low sugar options with your bread—just stack the ingredients as indicated and make yourself a healthy lunch or snack. Don't forget to make a fresh garden salad to go with it.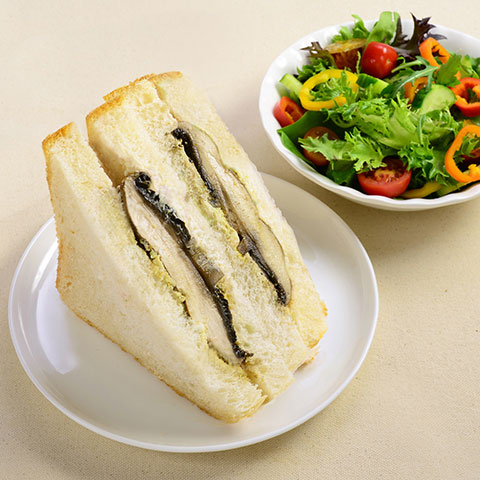 Portobello Mushroom
(low salt)
Roast portobello mushroom cap sprinkled with curry powder (1 tsp.), salt (dash), ricotta cheese (20g). Have a vegetarian low salt sandwich with your fresh baked bread.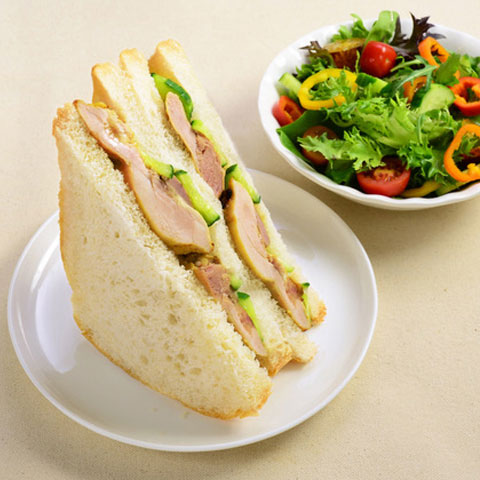 Honey Mustard Chicken
(low salt)
Coat skinless chicken thigh (116g) with honey (1 tsp.) and mustard (2 tsp.). Broil and stack onto bread for sandwich, add sliced cucumber (23g) for some cool crunch.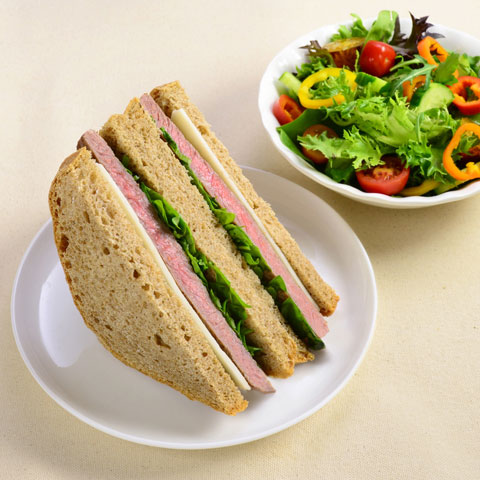 Skirt Steak (low sugar)
Sprinkle salt (1/8 tsp.) over skirt steak (174g) and broil. Make a whole wheat sandwich, topped with mozzarella cheese (28g) and watercress (1/2 cup).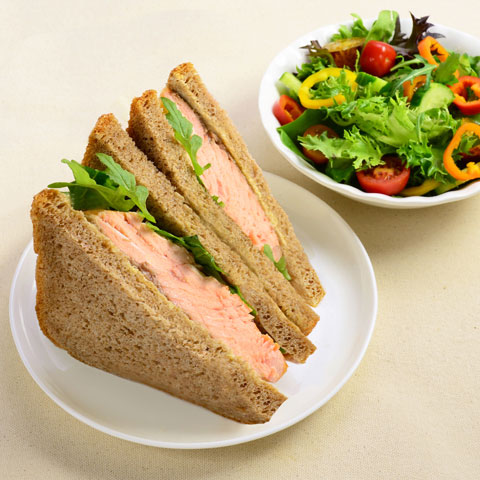 Grilled Salmon (low sugar)
Sprinkle salt (1/8 tsp.) over salmon (198g) and broil. Make a whole wheat sandwich, topped with fresh arugula (1/2 cup) and some mayonnaise spread (1 Tbsp.).
THE STAFF OF LIFE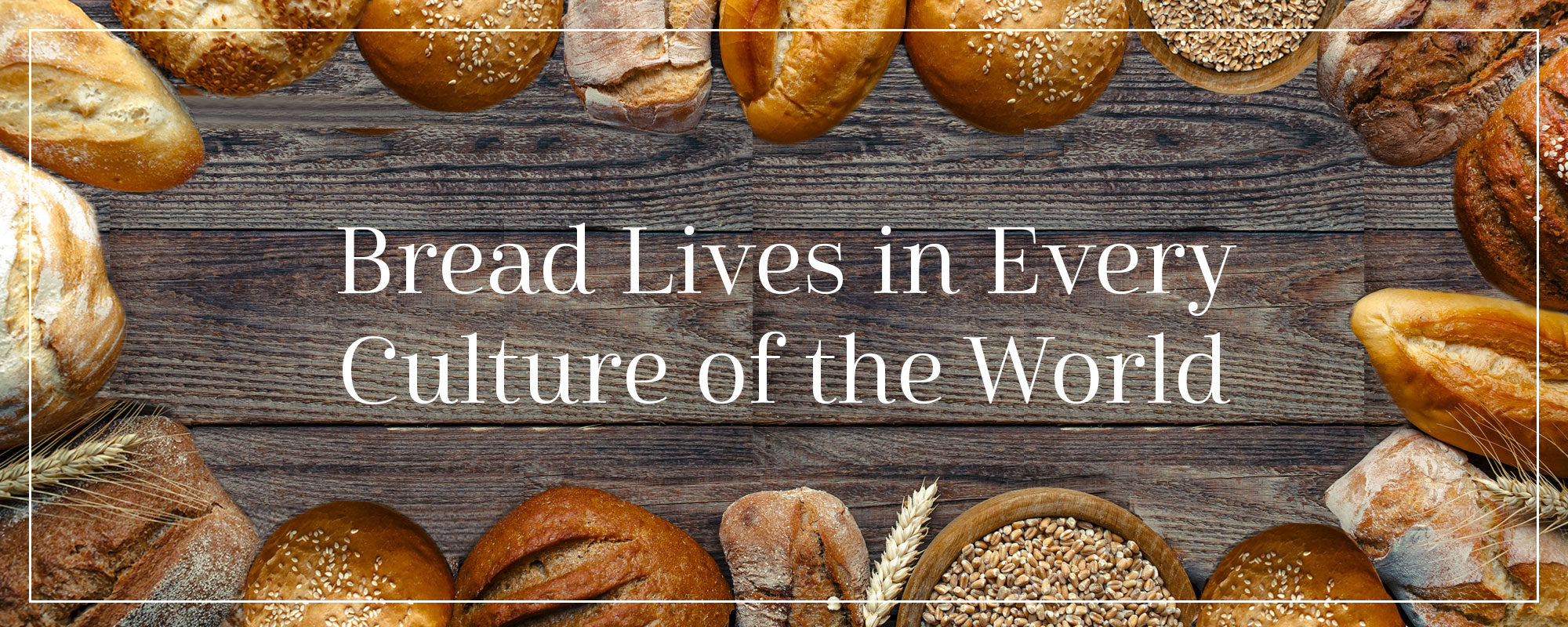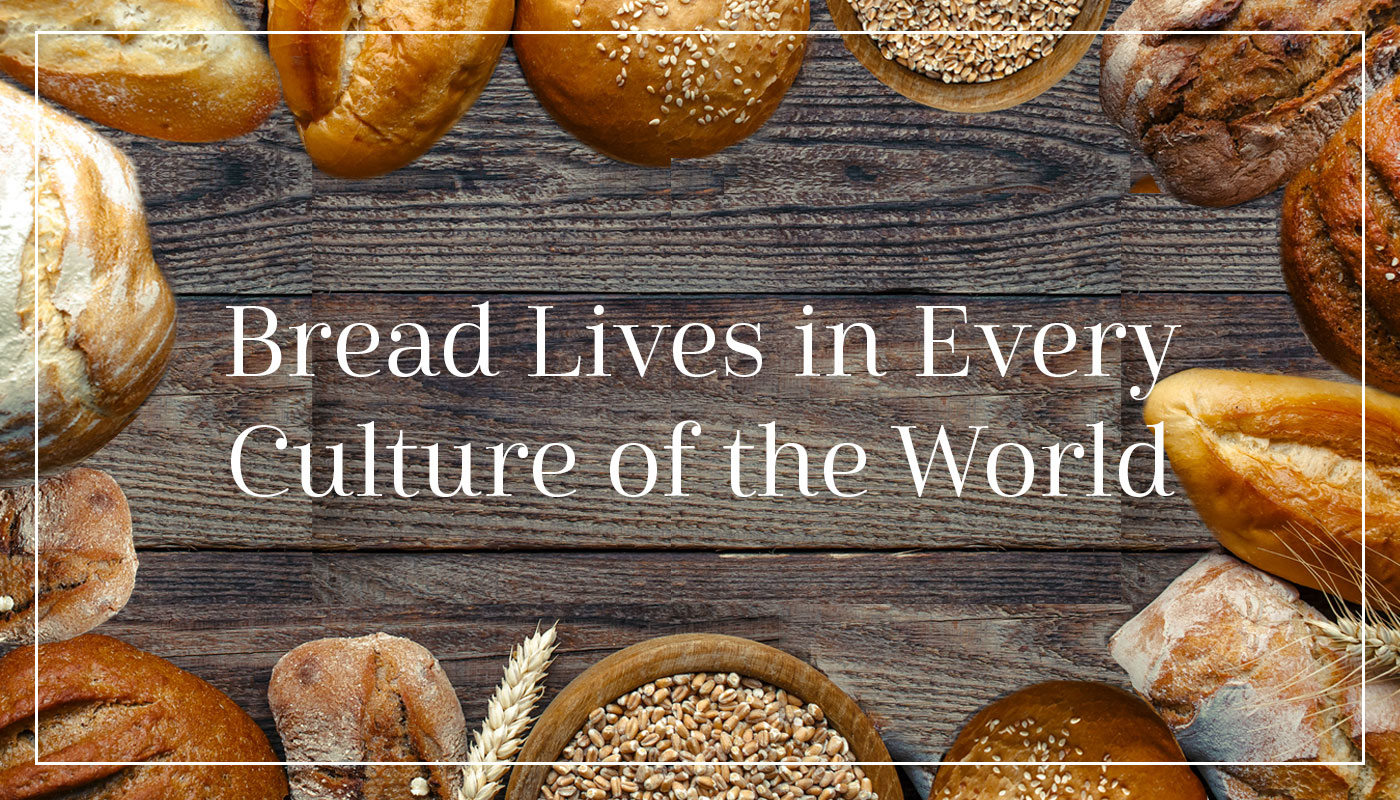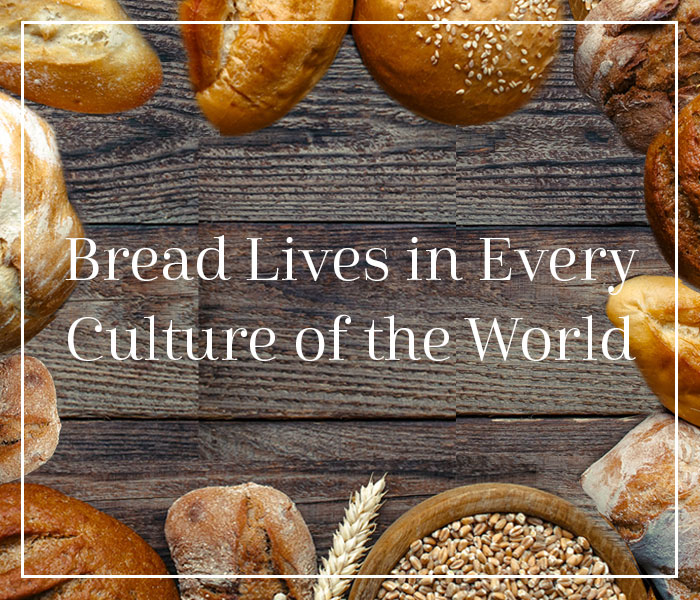 Bread is a staple that supports basic human life, and it is found in some form or other in virtually every food culture in the world. Bread is divided into leavened and unleavened—one type uses yeast to make it rise and take shape, the other does not but is still baked or fried. Given its ancient history that dates back thousands of years, it's easy to understand why bread is so significant to many of the world's religions, and as the one food in common with most of the world's civilizations.
TECHTALK 101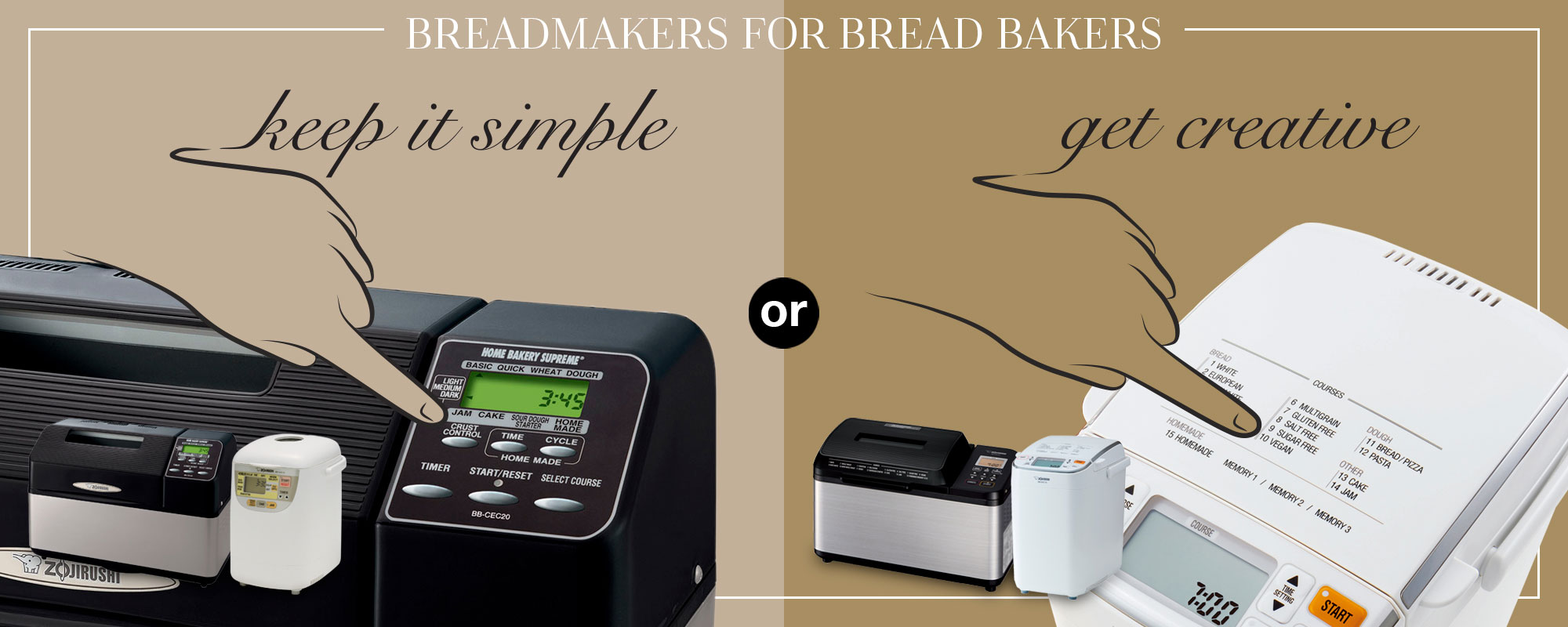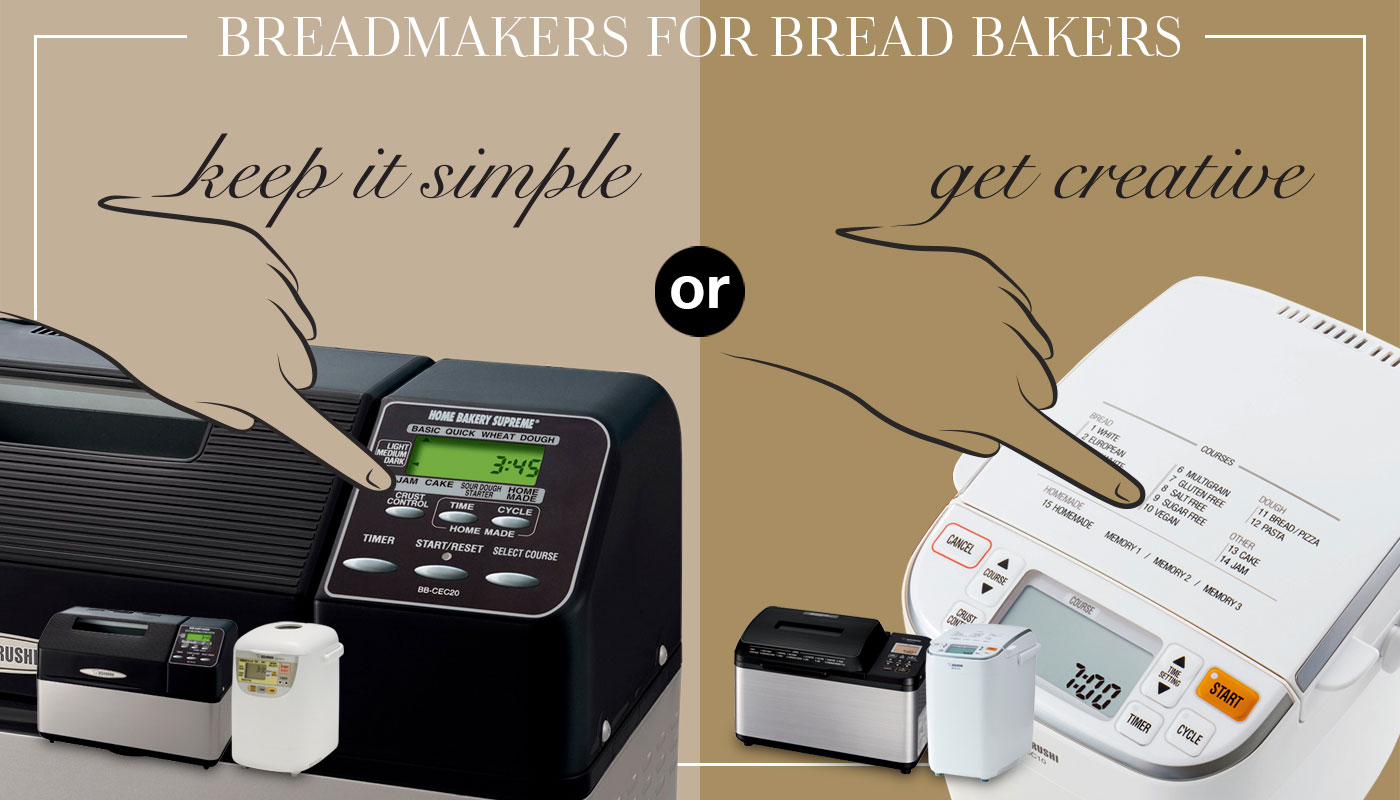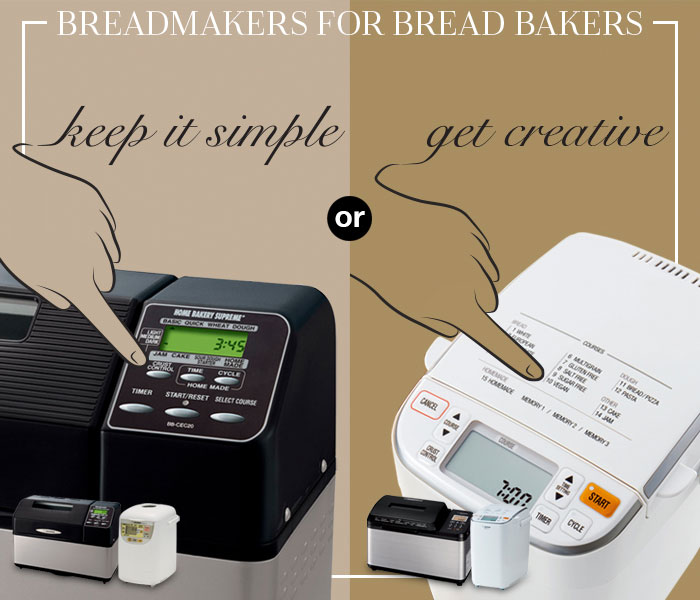 Zojirushi has two types of Breadmakers, and both come in models that can bake 2-lb. and 1-lb. loaves. Our basic models keep it simple for you, able to bake fresh bread or a jar of jam with one touch of a button. Our advanced models allow you to get just a bit more creative with more course menus, so you can get into different kinds of breads, cakes, pastries or even homemade pastas. See the differences in our Breadmakers, and how they work.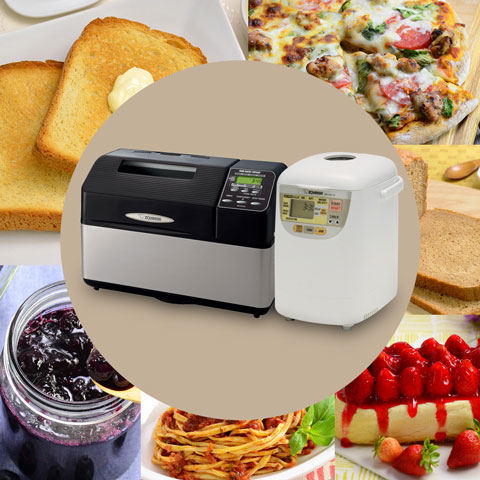 The basic course menu includes White Bread, Whole Wheat, Homemade, Dough, Cake, Jam and Quick Baking.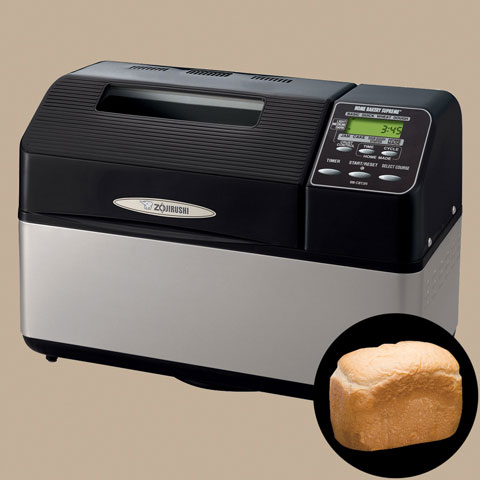 Our basic Home Bakery Supreme® BB-CEC20 bakes a 2-lb. loaf and is ideal for families with big appetites.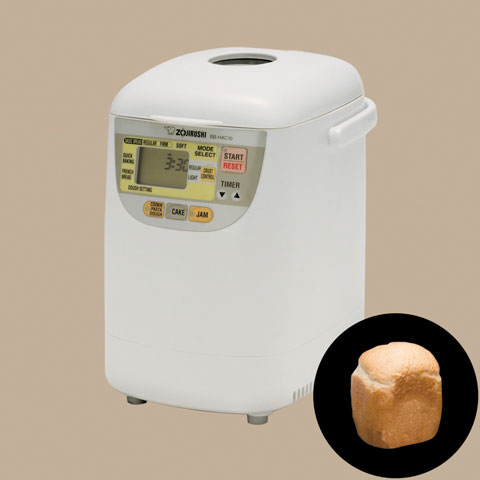 Our basic Home Bakery Mini BB-HAC10 bakes a 1-lb. loaf and is better for couples, students or small families.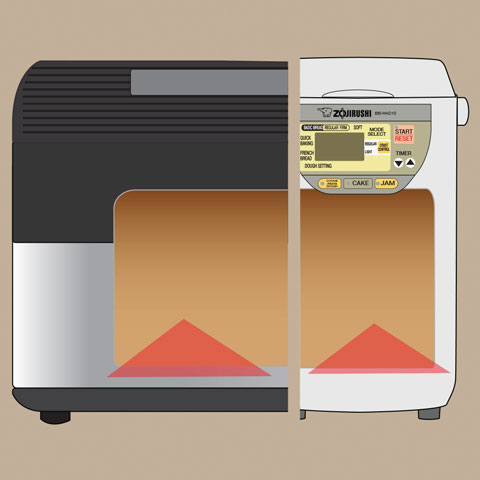 Our basic models bake delicious breads from a single heating element.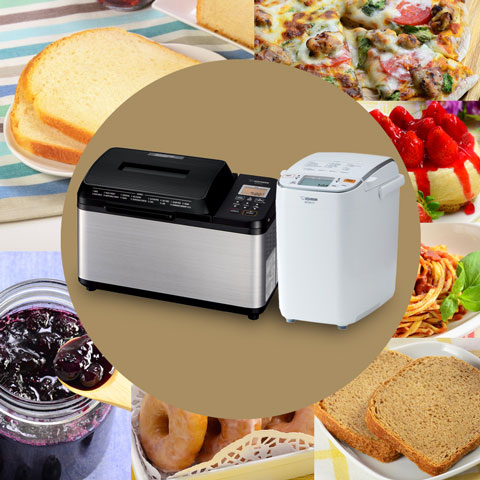 Advanced courses are Basic, European, Multi-grain, Gluten, Salt and Sugar free, Vegan, Rapid White and Homemade.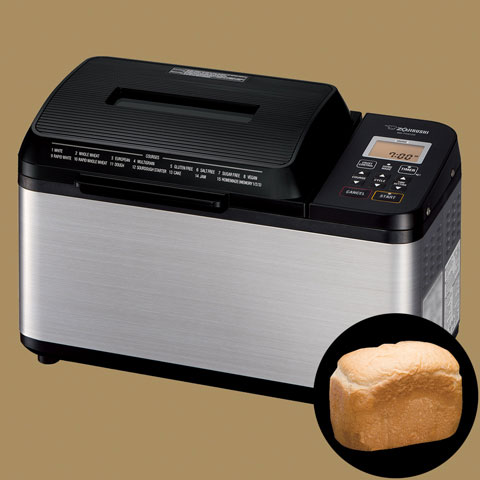 Our advanced Home Bakery Virtuoso® BB-PDC20 bakes a 2-lb. loaf and is ideal for families with big appetites.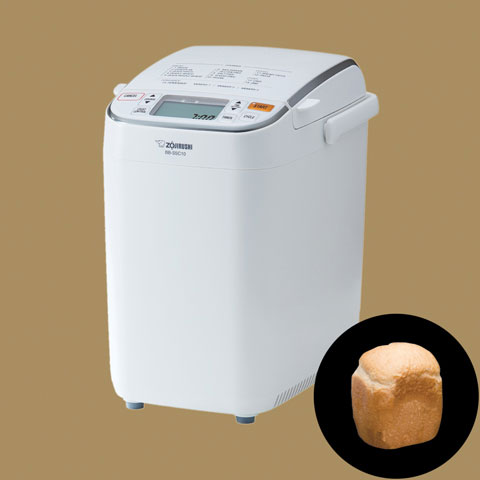 Our advanced Home Bakery Maestro® BB-SSC10 bakes a 1-lb. loaf and is better for couples, students or small families.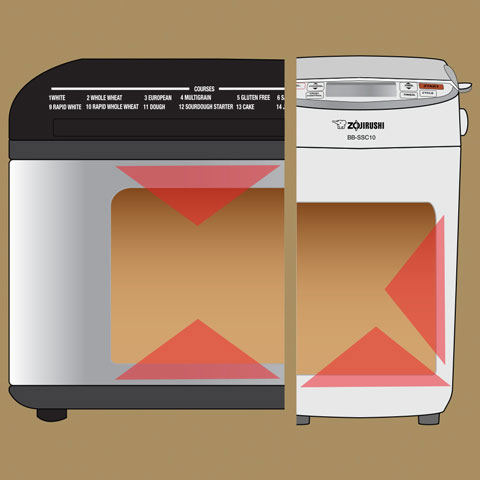 Our advanced models bake delicious breads from double heating elements.
ZOJIRUSHI SPECIAL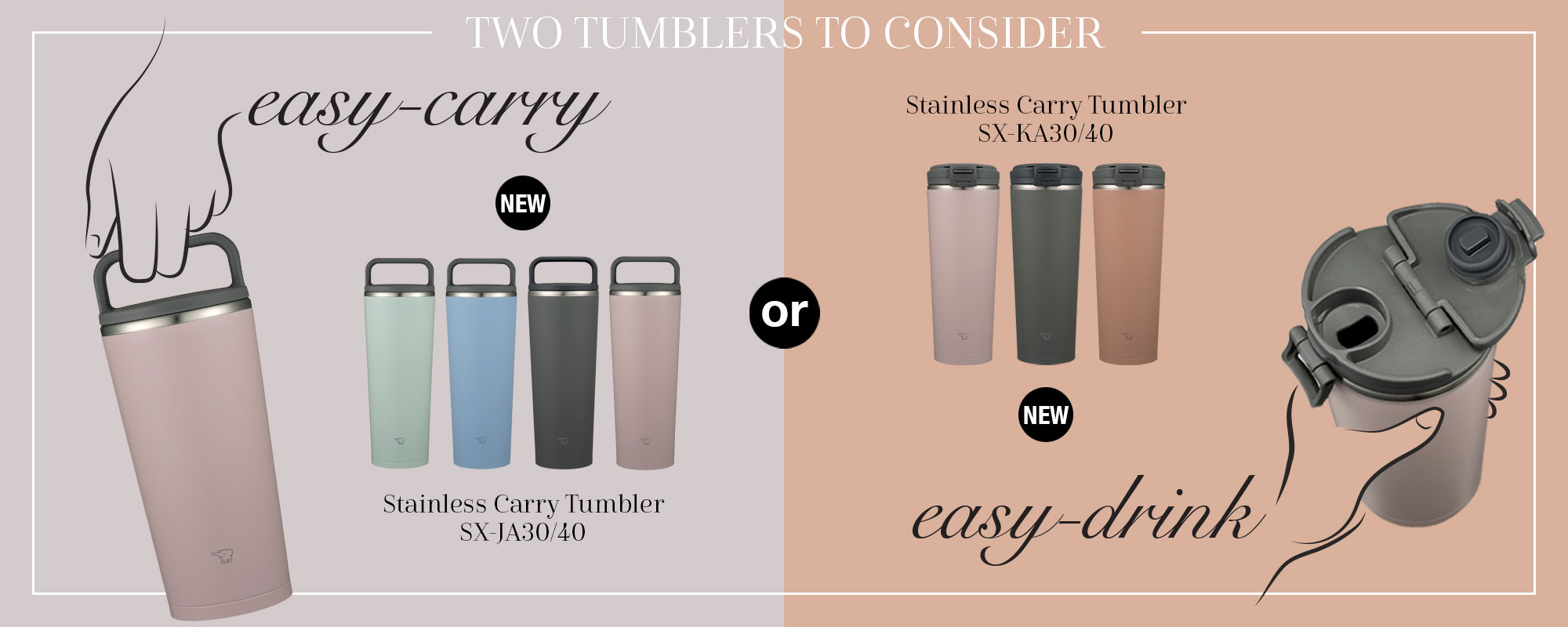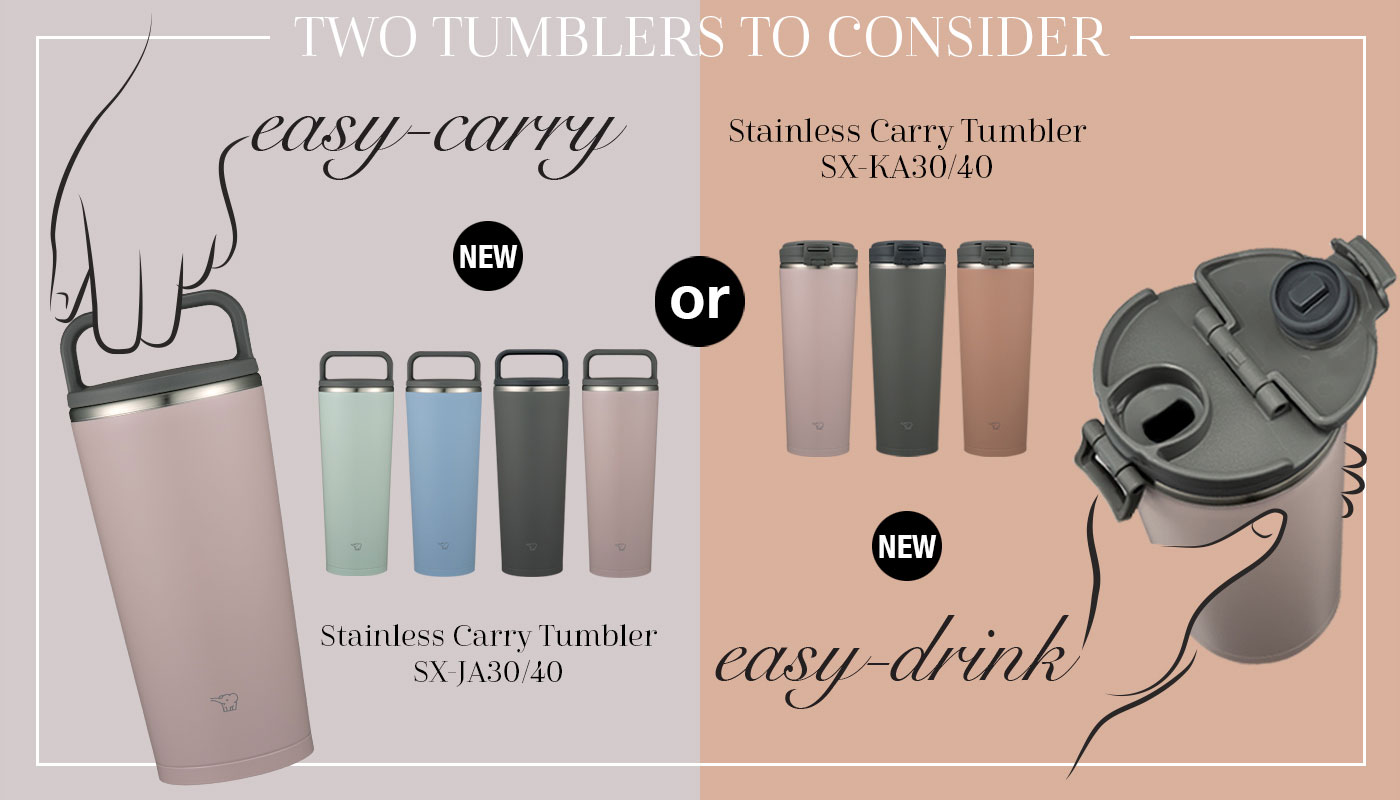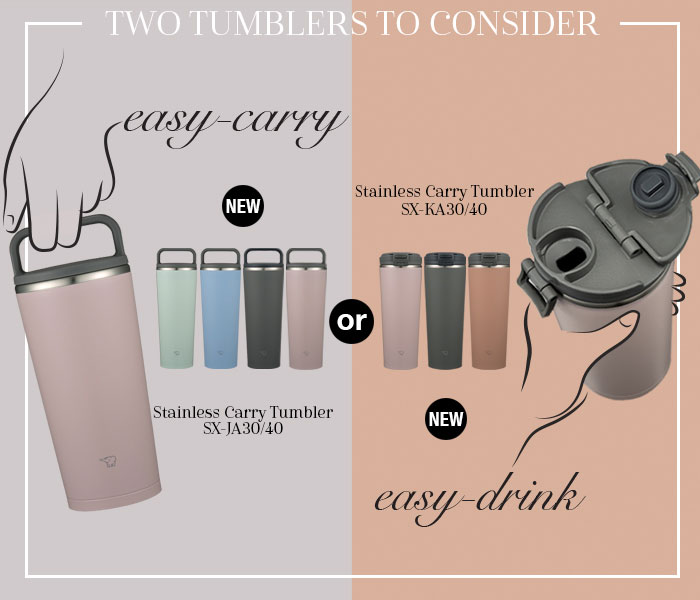 Introducing our newest "keep it with you" thermal insulated tumblers, these hot and cold drink tumblers can stay by your side—on your desk, on your coffee table or in your cup holder. No more trying to drink down hot coffee before it gets cold, or only being able to enjoy a few sips of iced tea before the ice melts away. Take your time and relax with these tumblers, now with a few easy to use features built right in! Our Stainless Carry Tumbers in new classy colors.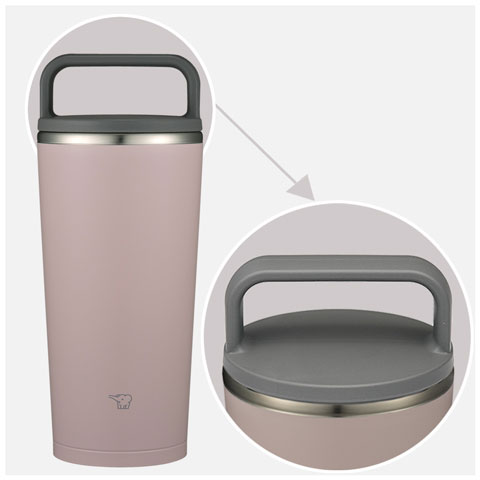 Stainless Carry Tumbler SX-JA30/40
A neat built-in carry handle makes this tumbler easy to just pick it up and go. Want to bring your drink with you? Pick it up and go!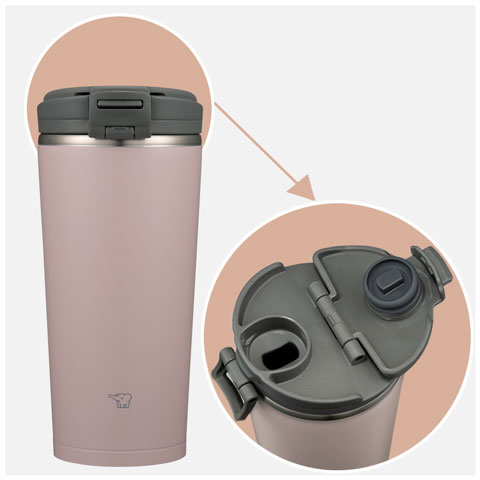 Stainless Carry Tumbler SX-KA30/40
Easy opening ring latch flips open the spill proof lid; for easy access anytime you want a drink. Keeps the contents hot or cold a long time.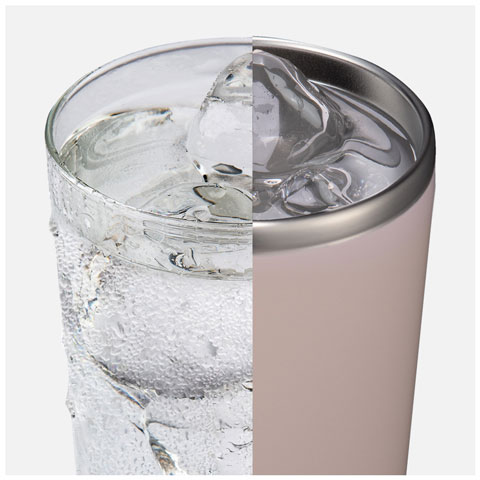 Superior vacuum insulation keeps the temperature inside, meaning cold drinks will not form condensation on the outside surface of the tumbler.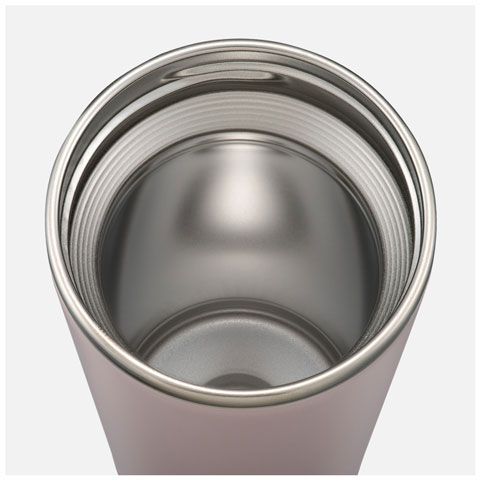 The wide mouth is easy to fill, and makes it easy to clean. A smooth lip edge gives you a comfortable drinking experience while you sip your favorite drink.
ZOJIRUSHI 101 SUBSCRIBER'S SURVEY
Zojirushi 101 Subscribers!
Answer this issue's survey and be entered to win our special prize!
If you have not yet registered, click the SUBSCRIBE button below to be directed to the registration page.
You'll find some great prize offers just for registering!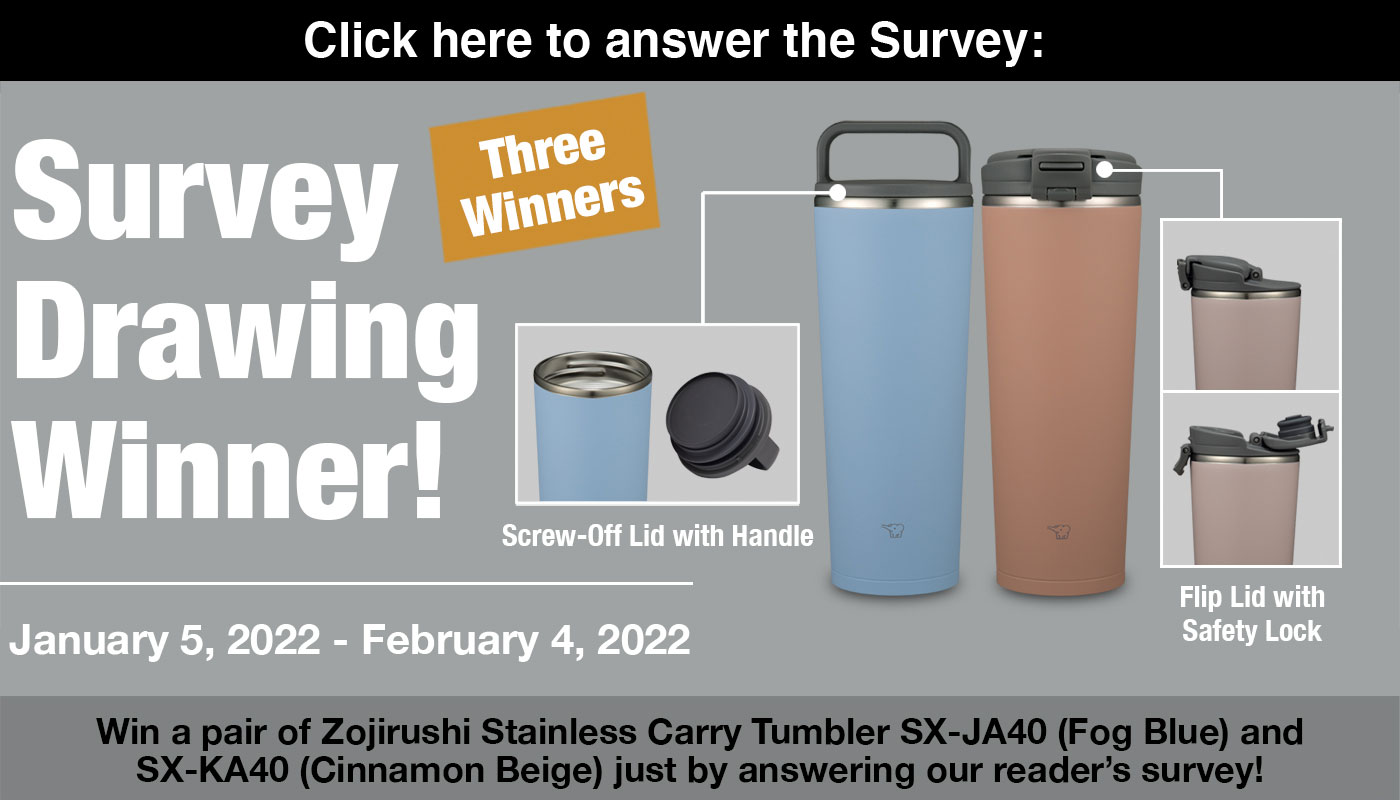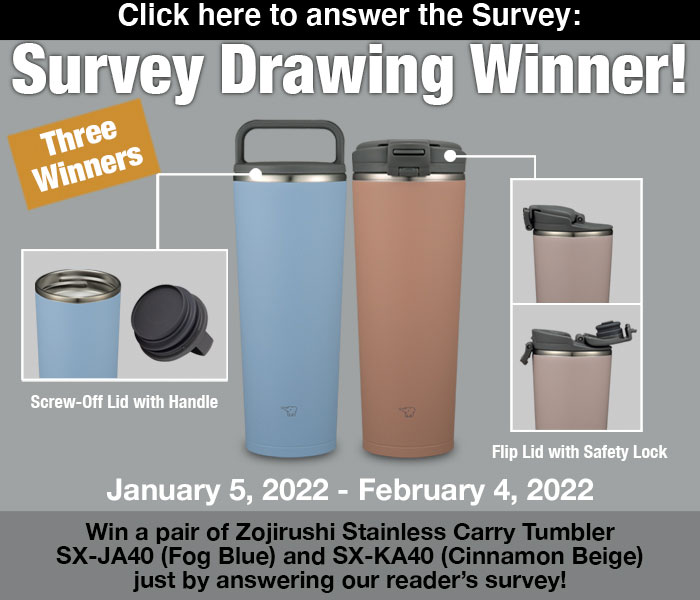 Click here for rules concerning the drawing.