---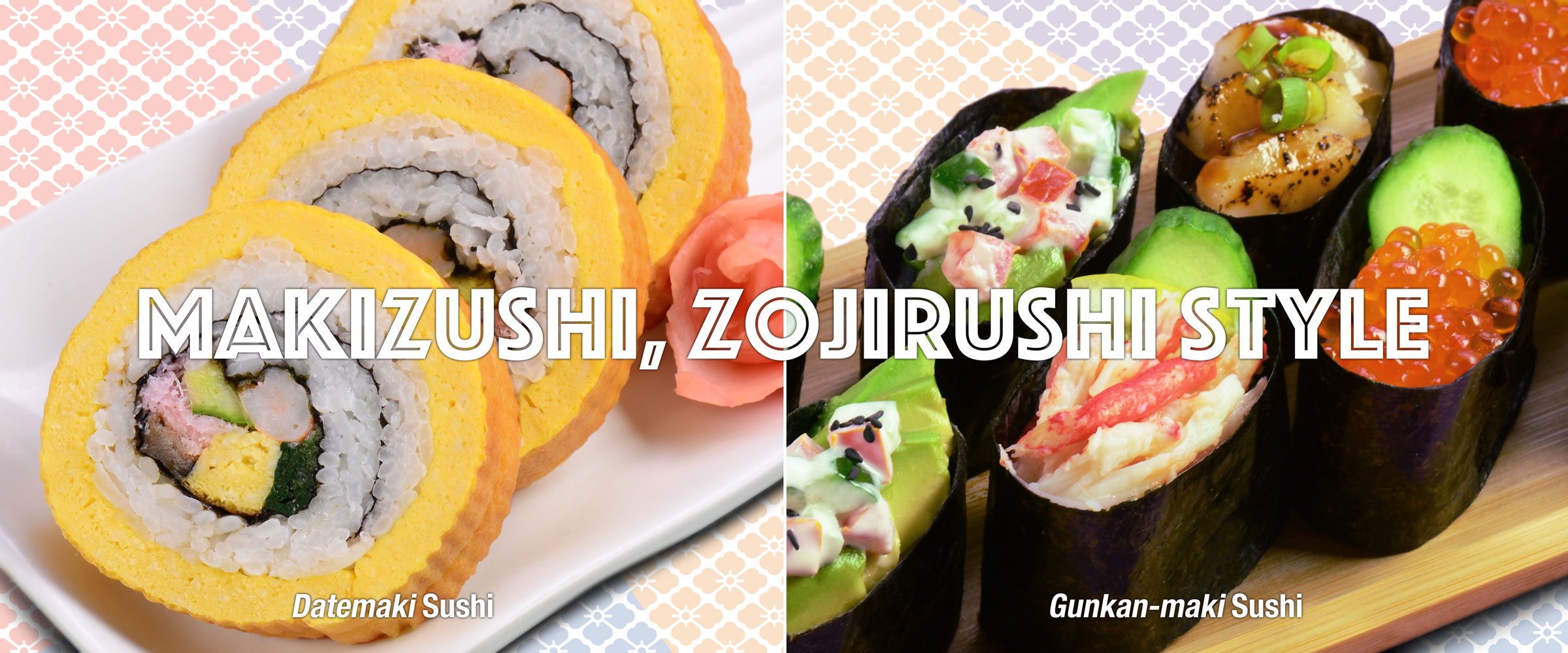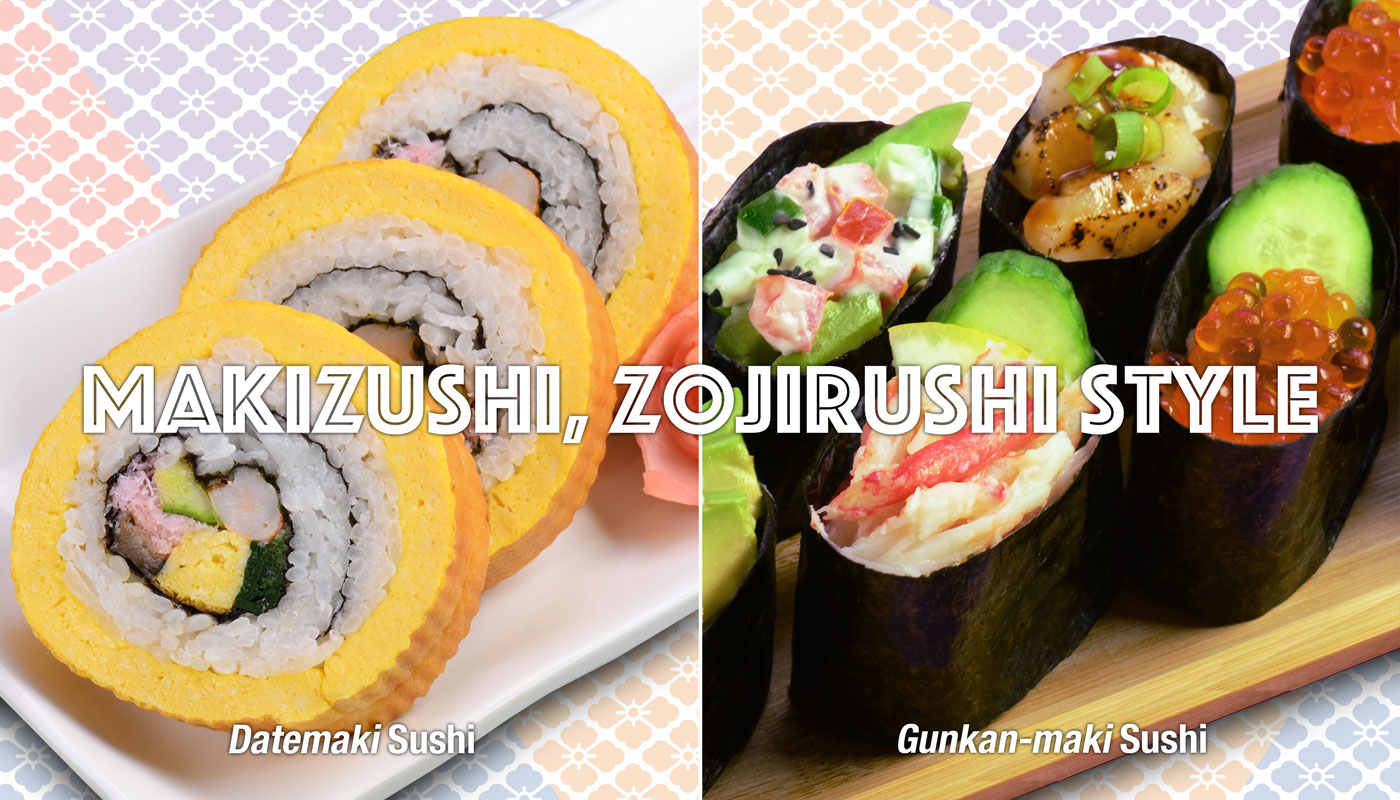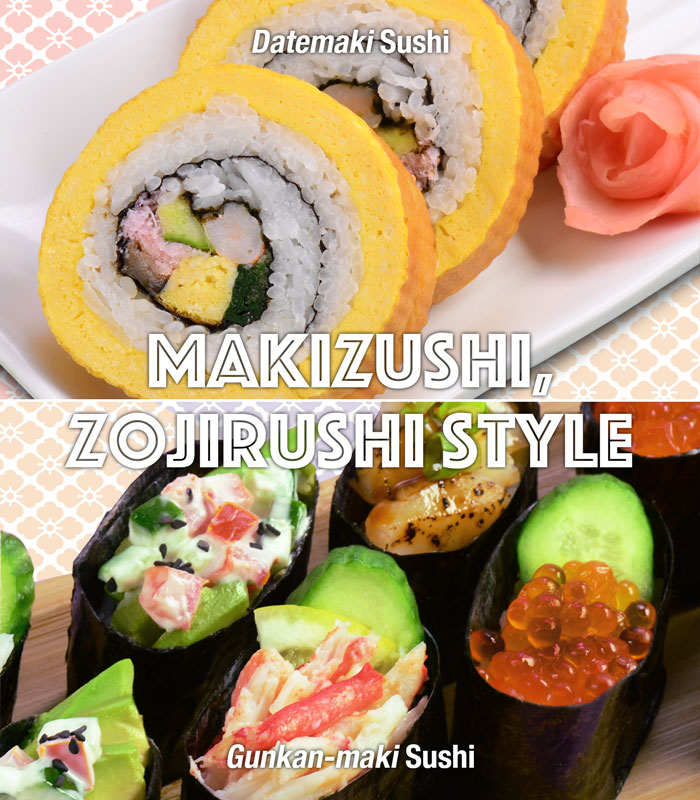 Do you love sushi rolls? Learn the art of rolling your own at home with lessons from us and a simple bamboo mat. Our Datemaki Sushi roll is a traditional Osaka sushi that uses tofu in place of fish. You can apply the rolling technique to other rolls once you know how! Our other roll is the popular Gunkan-maki Sushi, literally translated as the "battleship roll". We made ours with a variety of ingredients to make our ships more colorful and for a medley of flavors. So get the fam together—even your kids can have fun making these. Let's roll!
KITCHEN LAB 101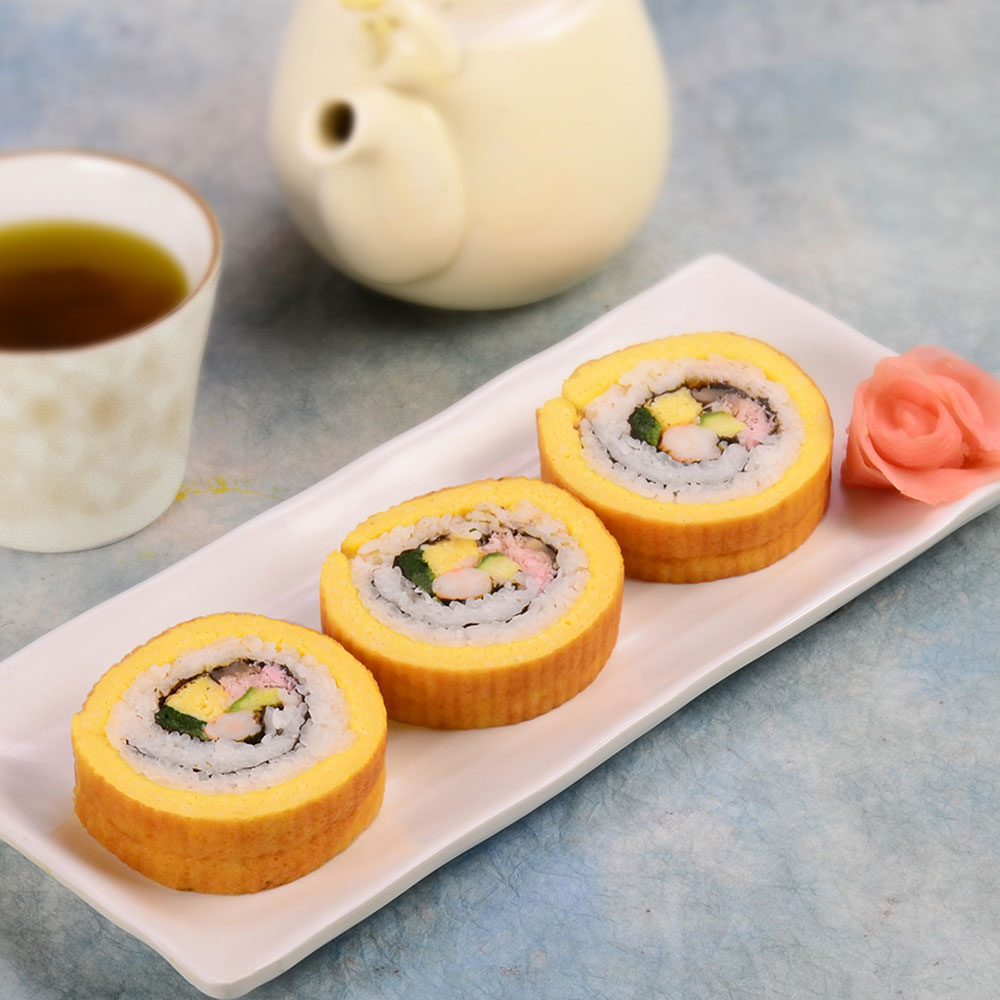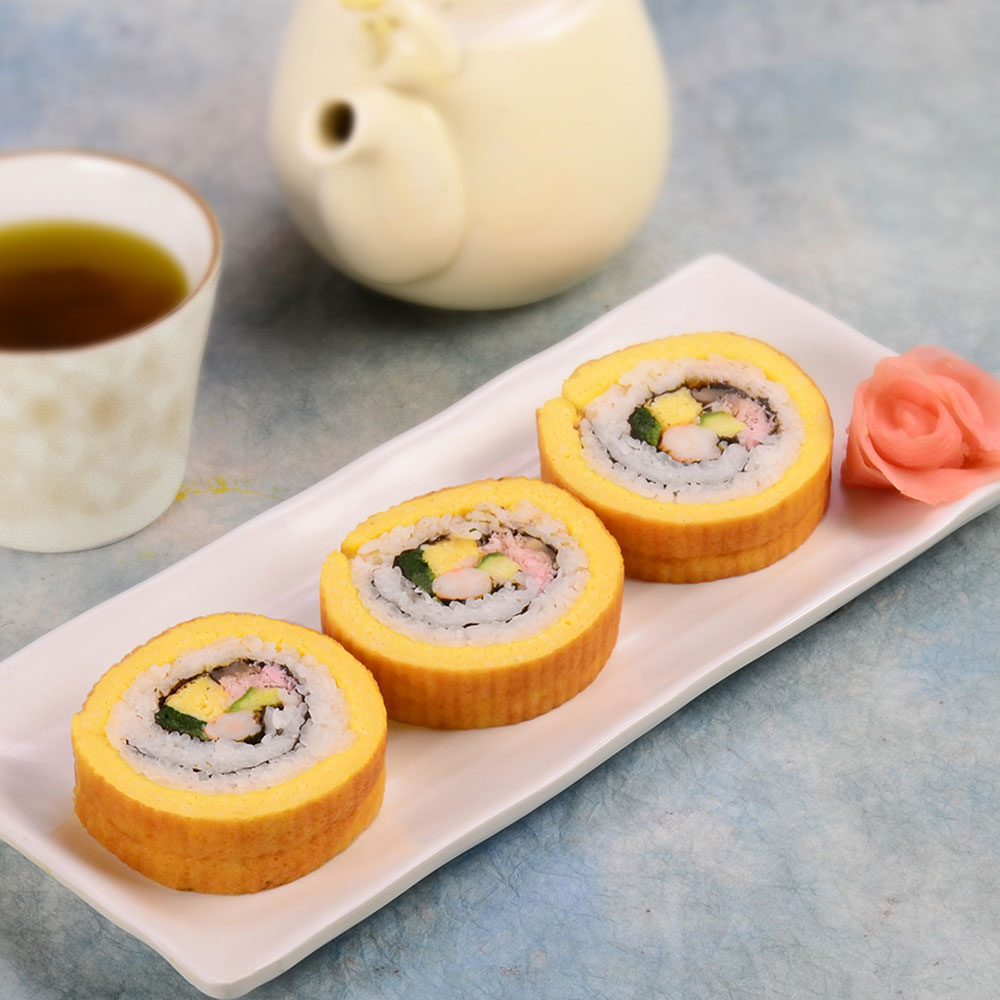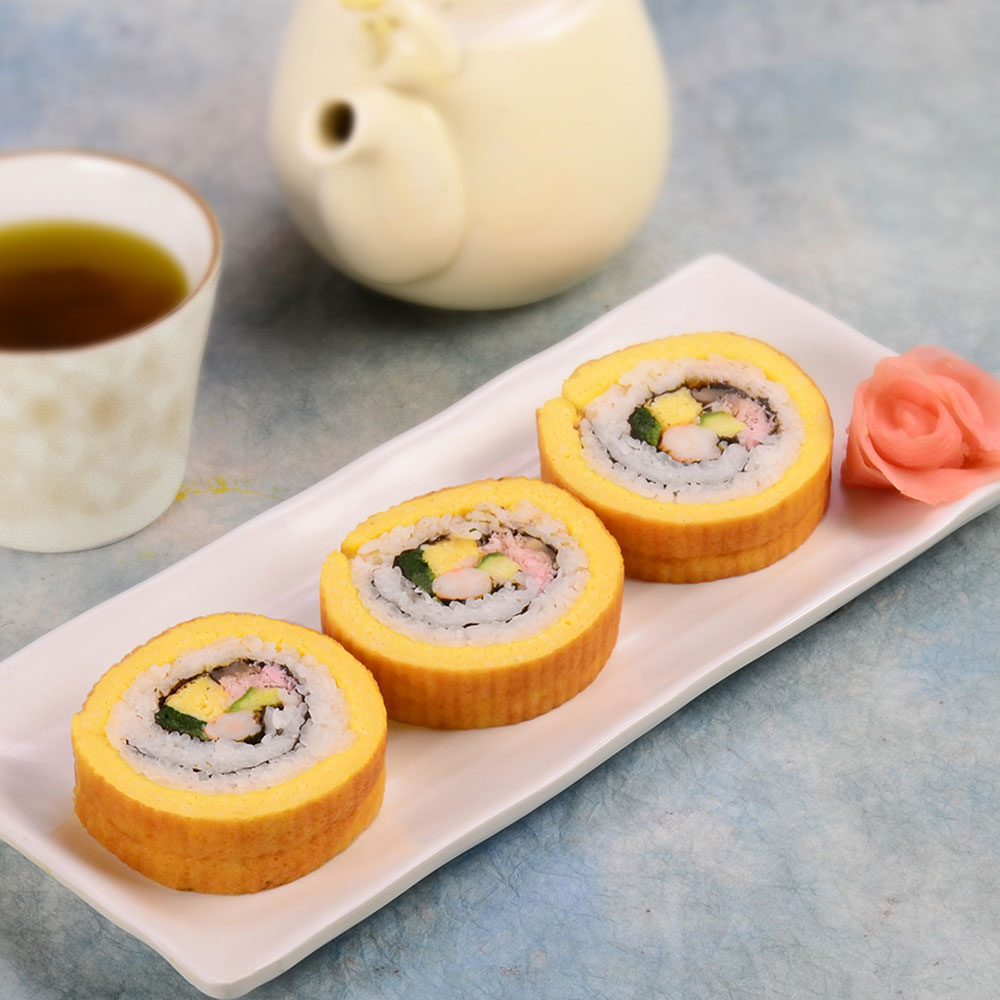 Datemaki

Sushi

This is a type of sushi that originated in the Osaka region of Japan. The egg omelet used to wrap it is traditionally made with fish cake that gives it a fluffy texture, but our modern version uses tofu.
Gunkan-maki

Sushi

Affectionately known as "battleship" sushi because of its shape designed to hold a mound of salmon roe, we've expanded our ingredients by adding scallops, avocados, crab, tomatoes and cucumber.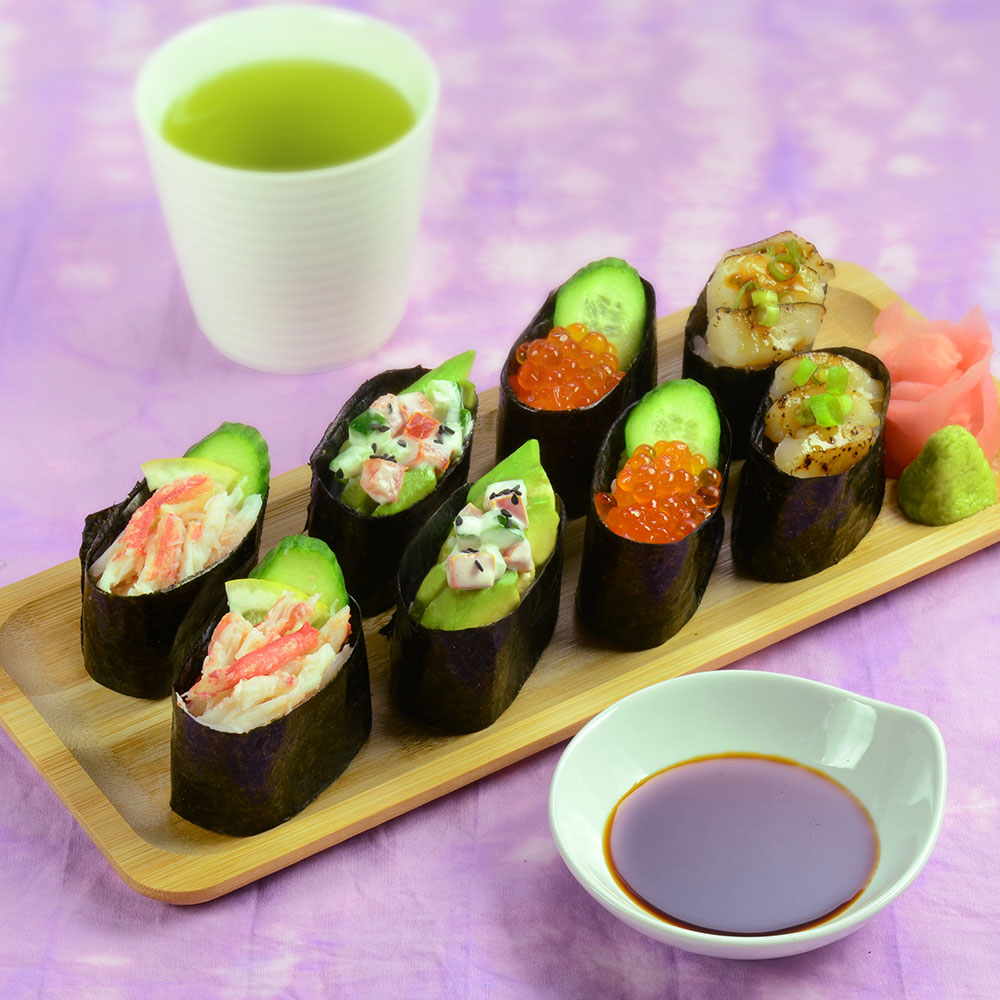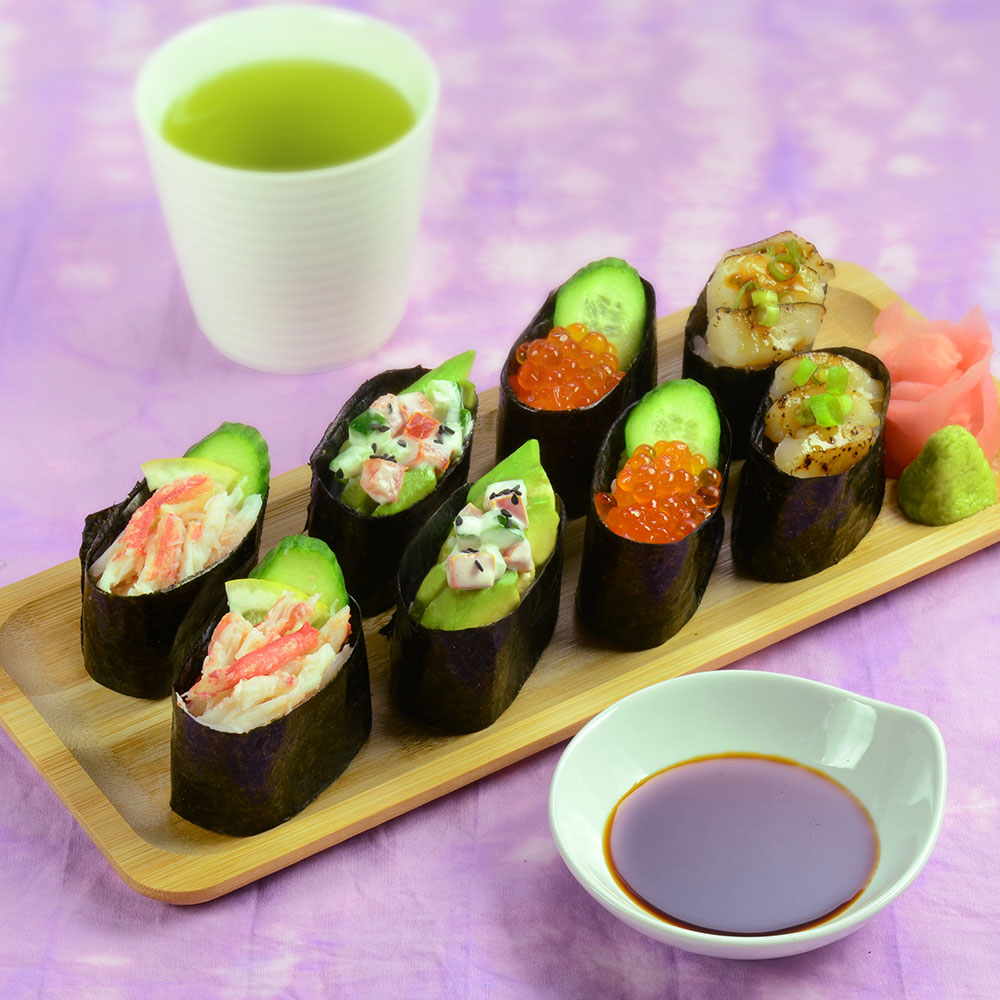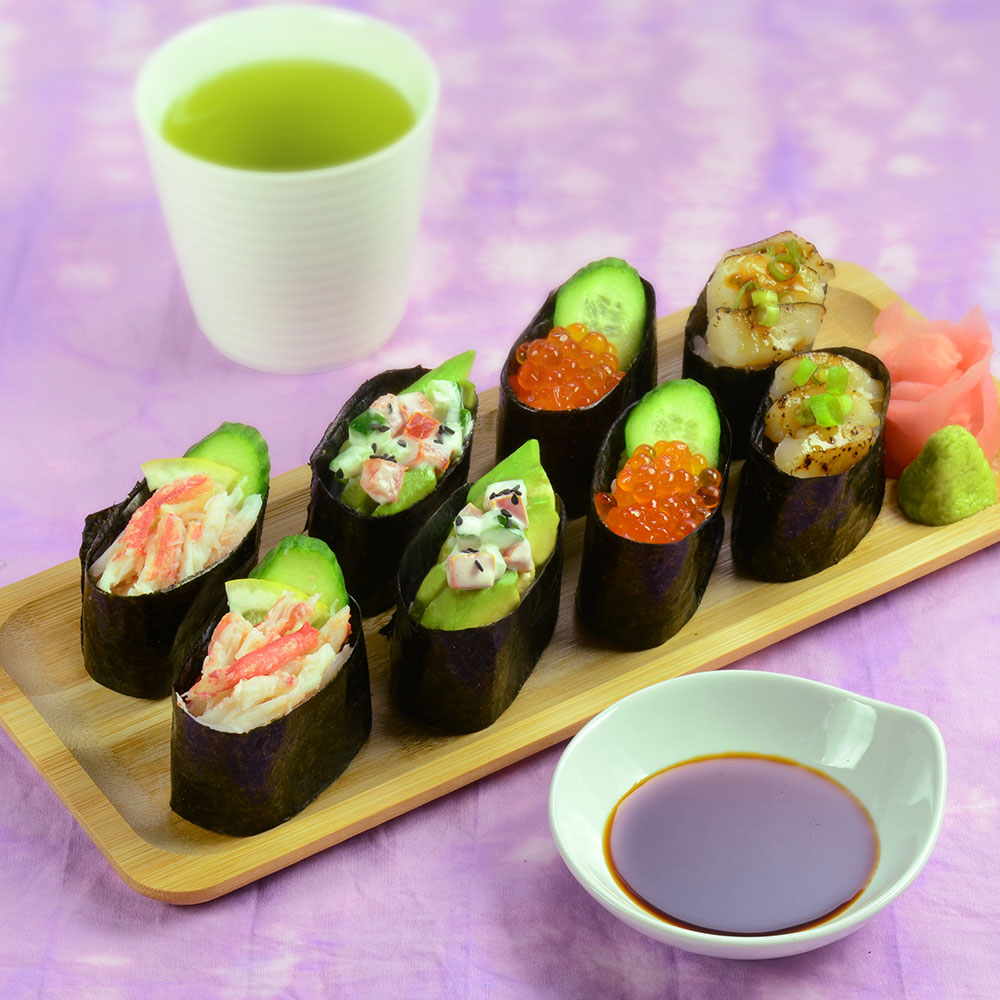 What do you do if you have no sushi rice vinegar around the house? No worries—we can show you how to substitute other vinegars you may have. In Japan, there are many kinds of sushi that use different vinegars. Try some of these other ideas and expand your sushi making knowledge.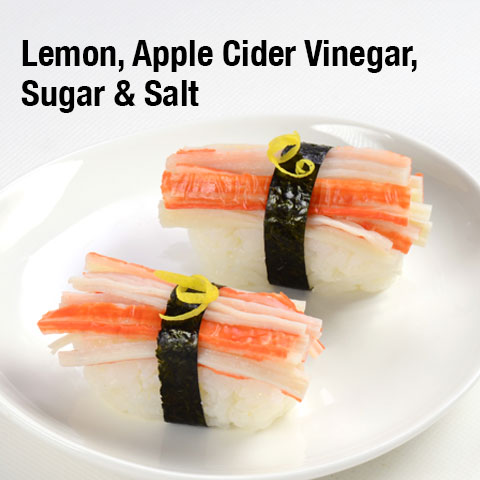 Combine lemon juice, apple cider vinegar, sugar and salt to season your rice to taste. This will yield sushi rice that you can use with your regular ingredients to make nigiri sushi.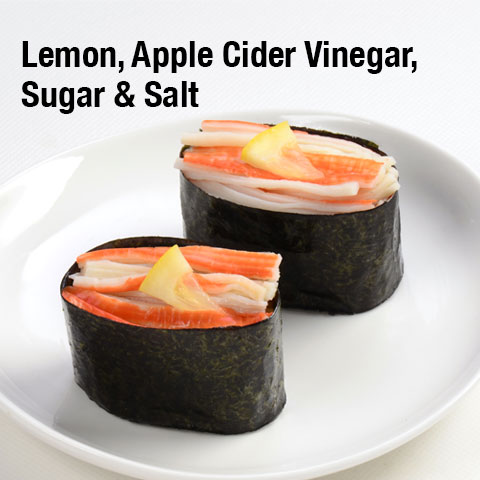 Your apple cider vinegar sushi rice can also be used to make gunkan-maki, like this month's recipe. Just mold it into shape and wrap with nori, and top with your favorite ingredients.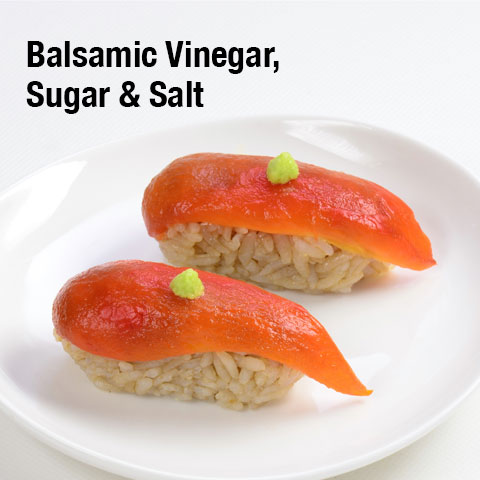 Use balsamic vinegar, sugar and salt to make a different kind of sushi rice. How about a veggie sushi variation? Try a roasted pepper as your ingredient for a nigiri sushi.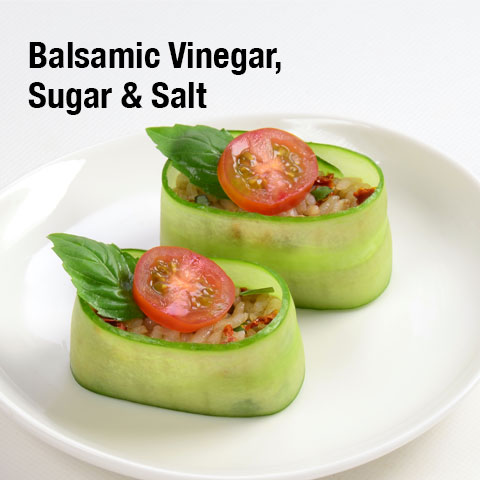 Make your balsamic vinegar sushi rice and combine with sun-dried tomatoes in oil with basil. Then wrap with a slice of cucumber gunkan-maki style and top with more veggies!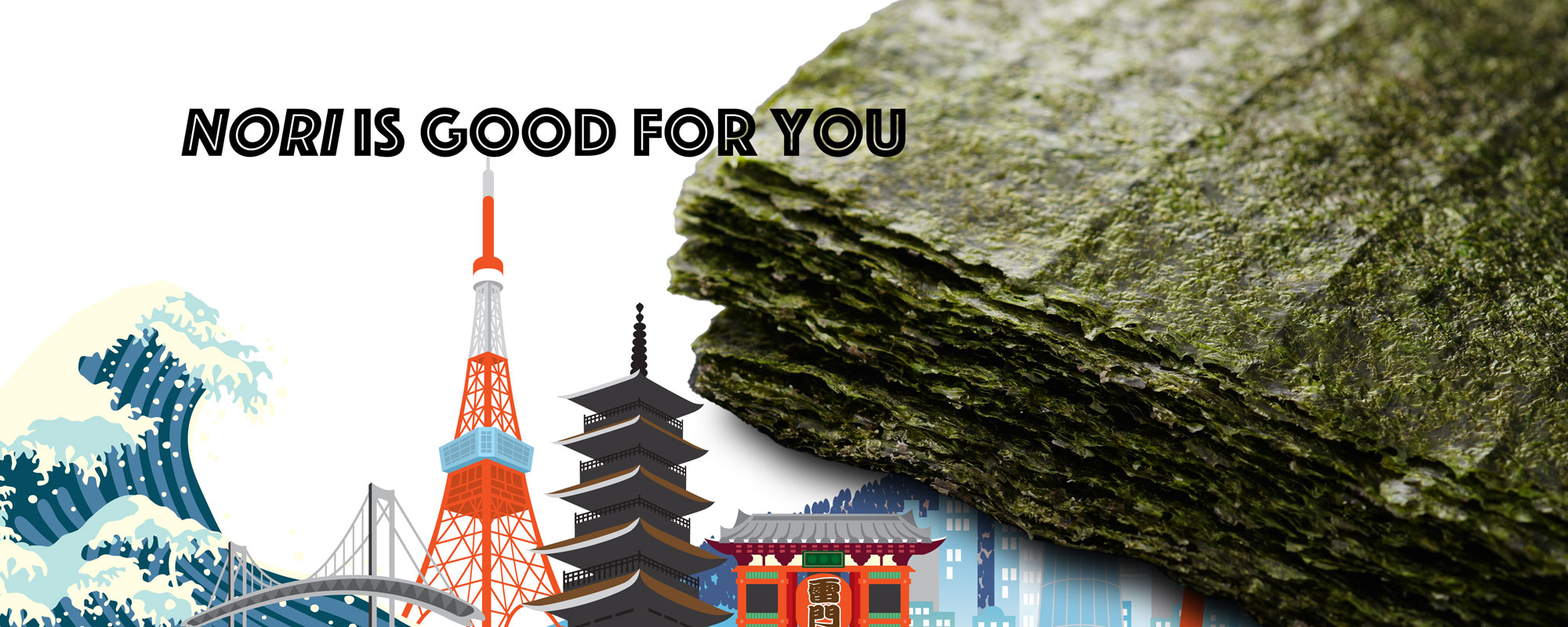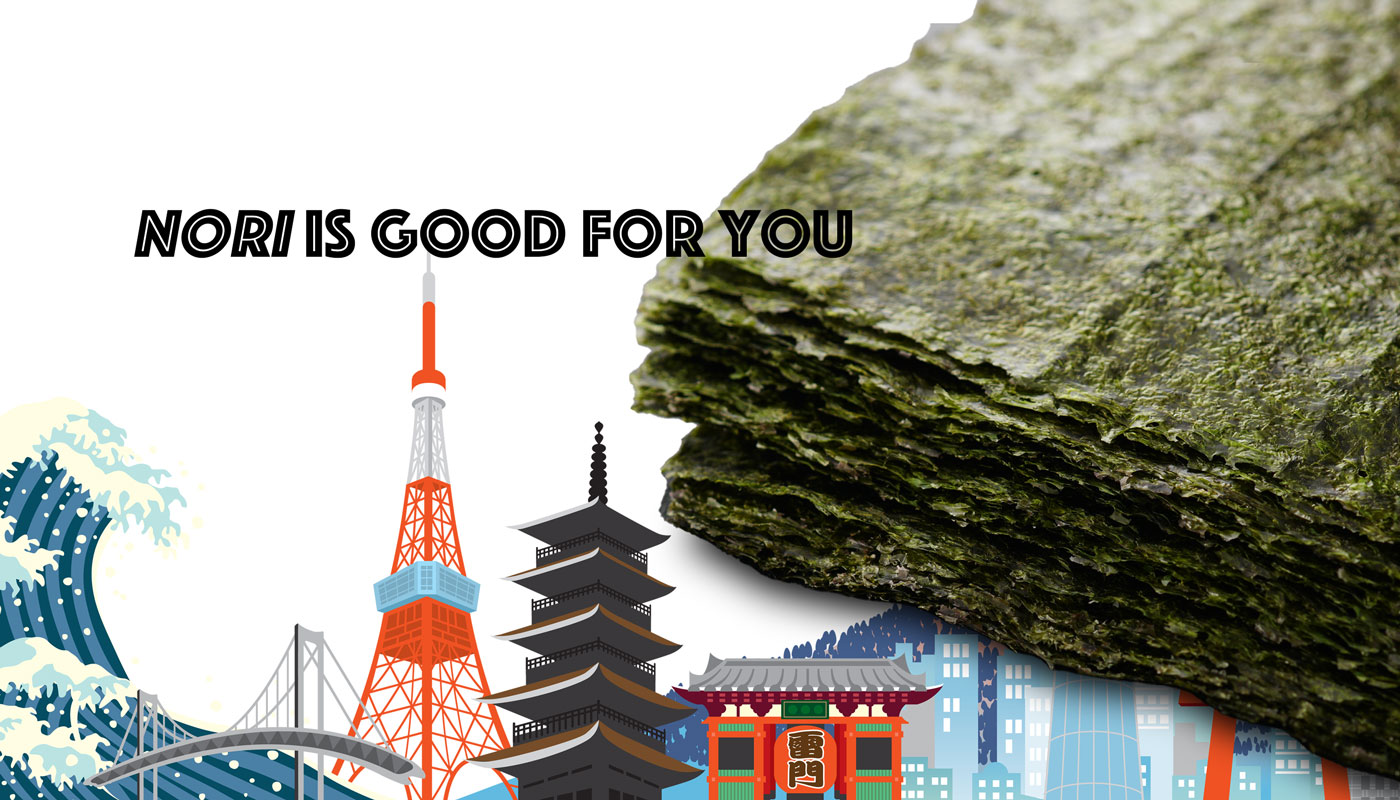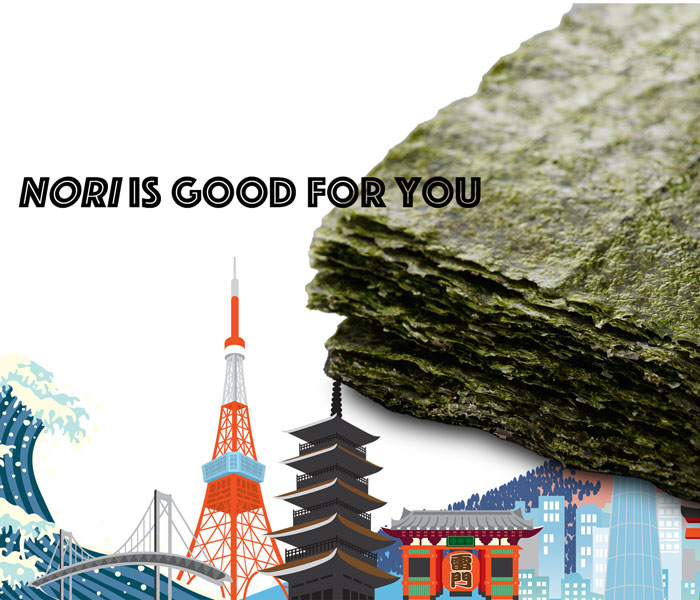 Sushi funnies: What did the sushi say to the bee? "Wasabi?" Ha-ha! We showed you how to make makizushi this month, but without good nori (dried seaweed) everything falls apart. Nori is farmed, dried and cut into sheets like papermaking, and it's been around since the 1600s in Japan. Considering seaweed has been classified as a superfood by nutritionists, and researchers are looking at it as a sustainable food resource, nori has qualities that are both traditional and futuristic at the same time. Here are just a few ways to enjoy nori.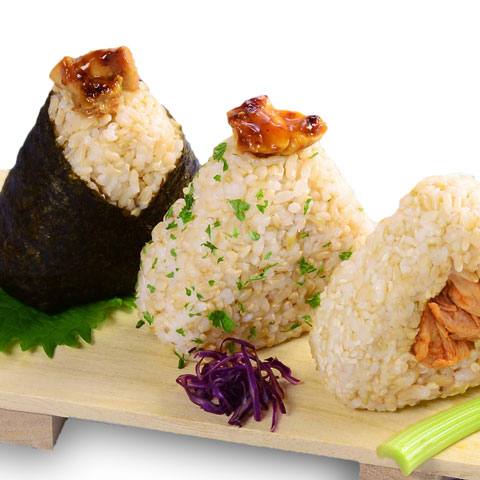 Onigiri Comfort
Wrap your rice balls with nori. Onigiri is comfort food for most Japanese, and there are hundreds of ways to make it—just like sushi. See our past issue of Zojirushi 101 for more.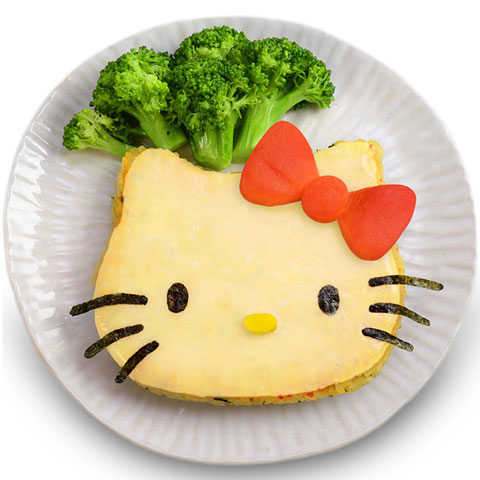 Kyara-ben Inspiration
How would we come up with all those wonderful "character bento" styles if we didn't have nori to dress them up? Here's how we did it with one of our Kyara-ben recipes.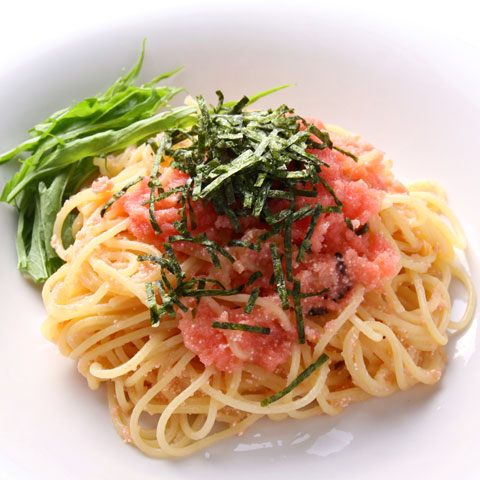 Nori Toppings
Nori is often sold in small thin strips, which is used as a topping for pasta and rice dishes. It can also be used in salads, or as a topping in soups. You've seen nori in ramen, right?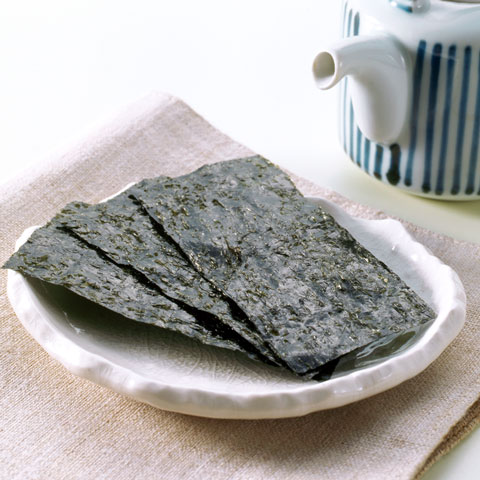 Seaweed Snack
Nori makes a great snack, if you get the flavored type called ajitsuke (flavored) nori. There is also a roasted and salted nori snack as well as a deep fried one that crunches like chips.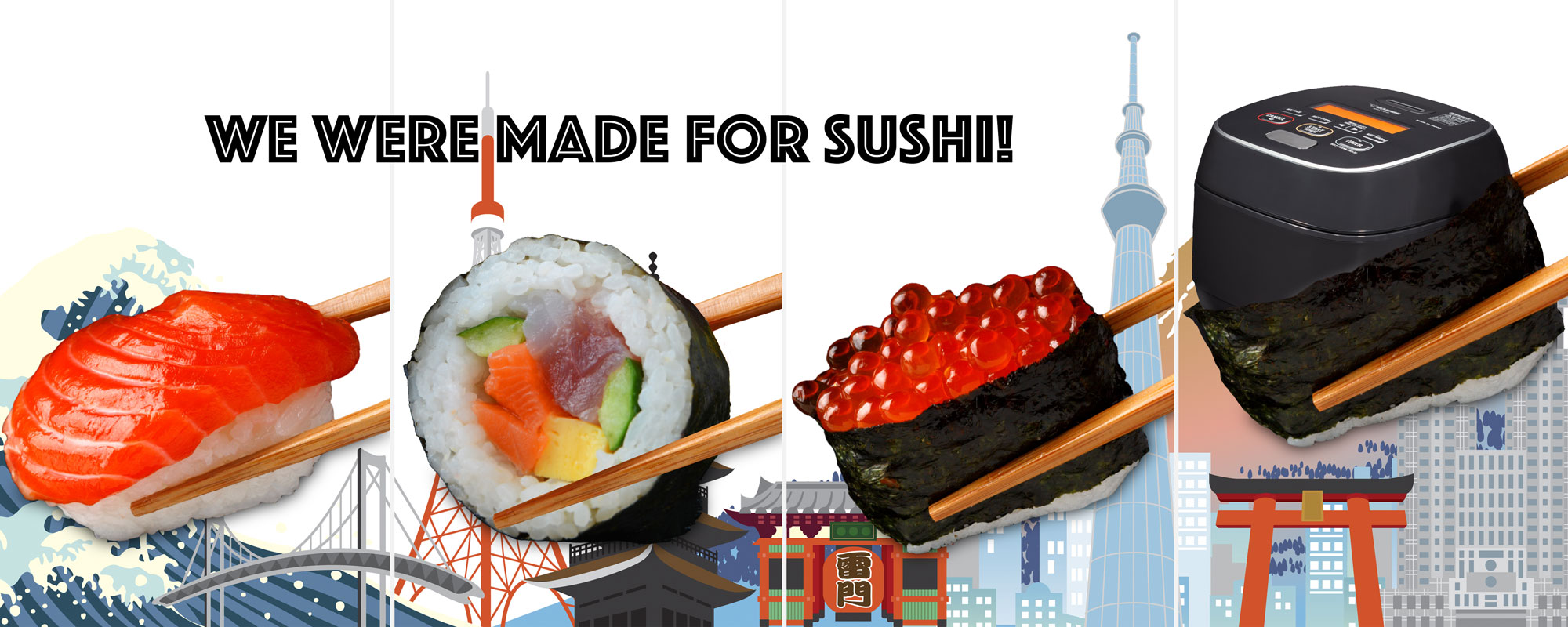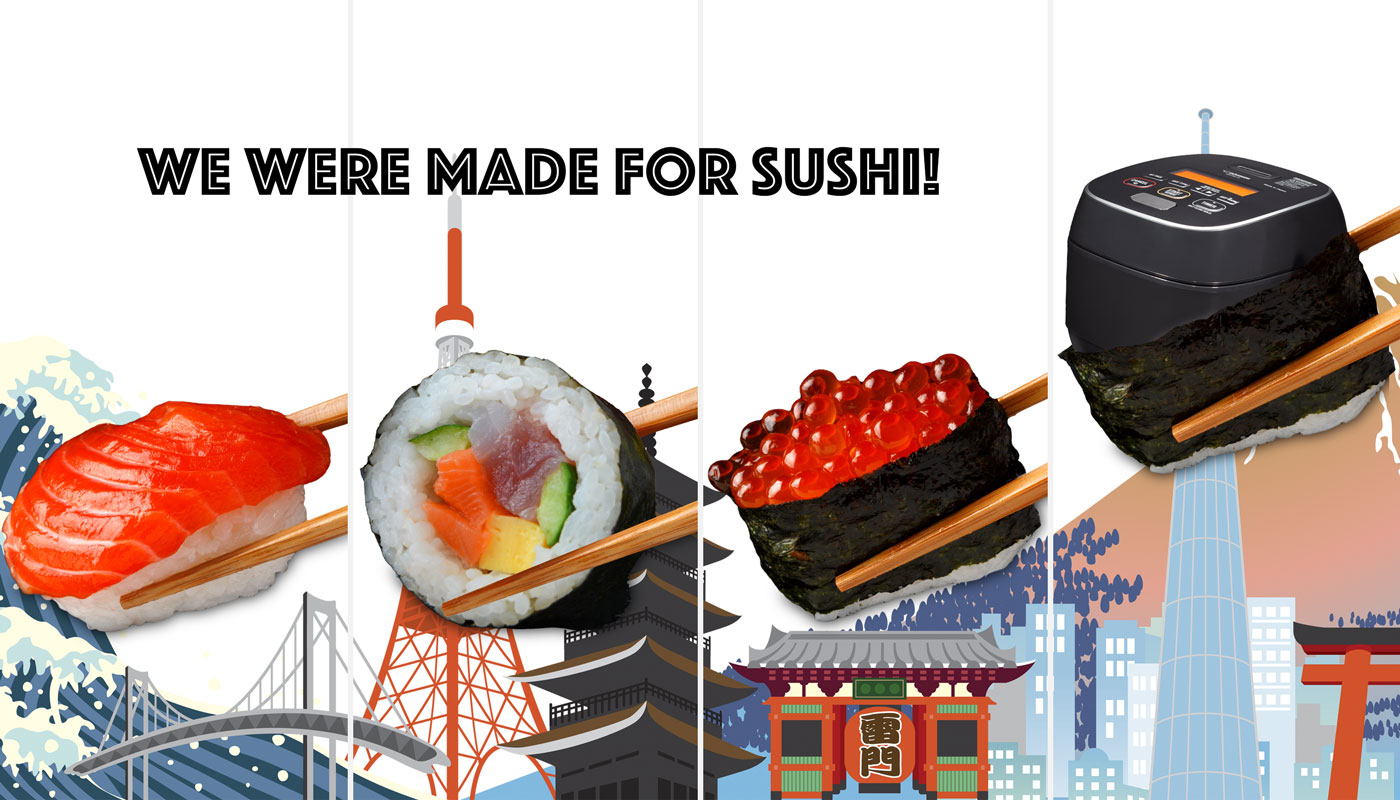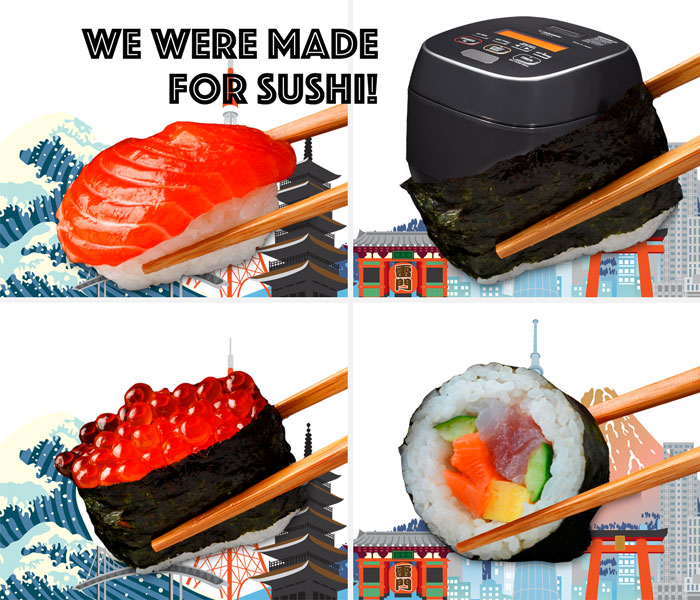 Zojirushi Rice Cookers always cook delicious rice because the Japanese culture of rice is built into every single one. BUT did you know that means they also cook perfect sushi rice too? There is a difference in the two kinds of rice—sushi rice needs to be stickier so that it stays together without getting clumpy. Steaming at precise temperatures ensures that the starchiness is released together with the amount of water, which is where our cookers do their job. Follow these tips and you'll get perfect sushi rice every time.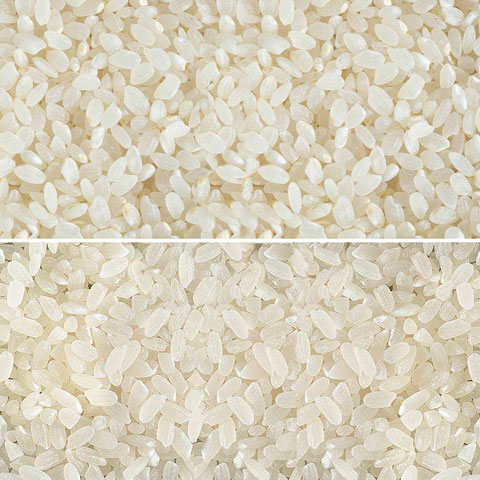 Select the Correct Grain
Use short grain or medium grain rice. Certain grain types contain more starch molecules, which make it sticky after cooking.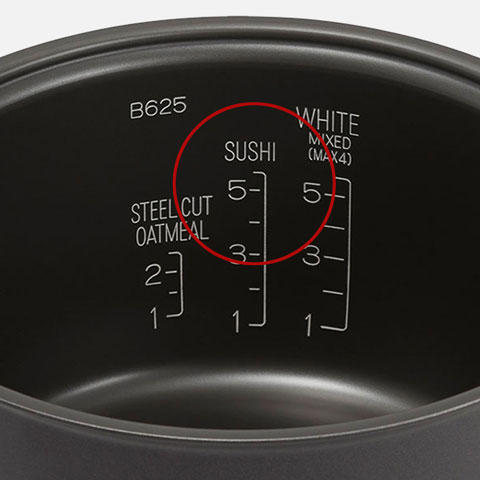 Measure Water
Our pots have a convenient SUSHI measurement that helps measure the correct amount of water. Some cookers also have a sushi setting menu.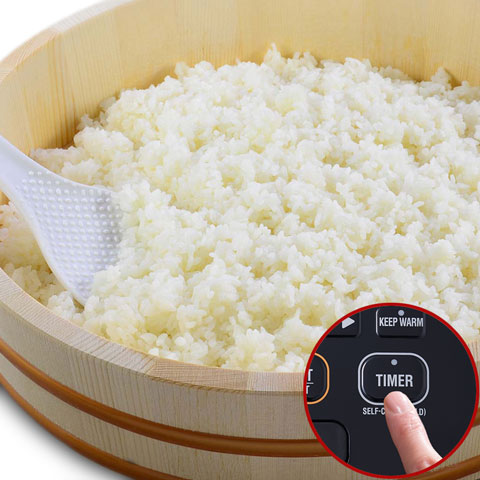 Mix in the Vinegar
Sushi rice tastes best when vinegar is added right after the rice finishes cooking. Use the timer setting to plan when you want the rice cooked.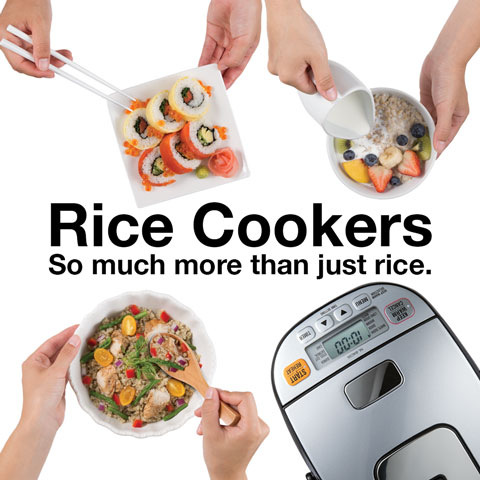 Select Your Rice Cooker!
You just cannot go wrong with any of our rice cookers. Zojirushi has a variety of rice cookers with different features to suit your needs.
ZOJIRUSHI SPECIAL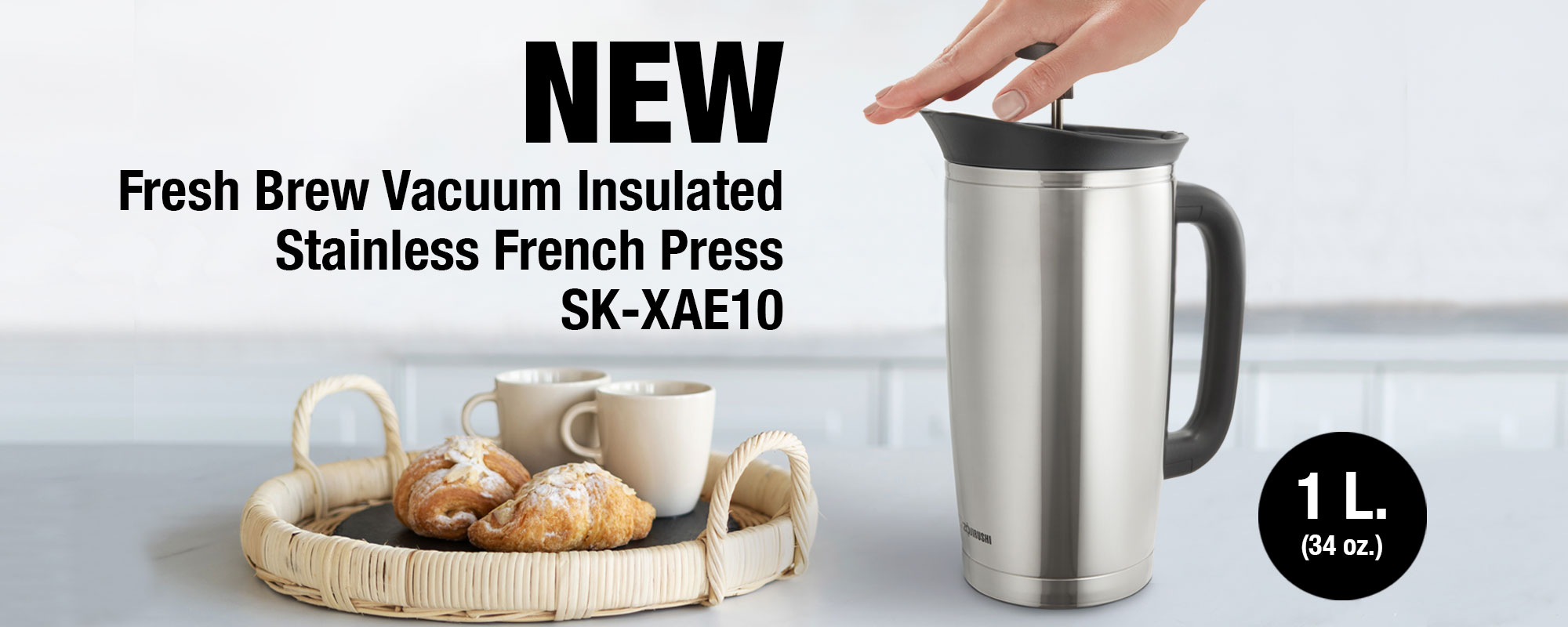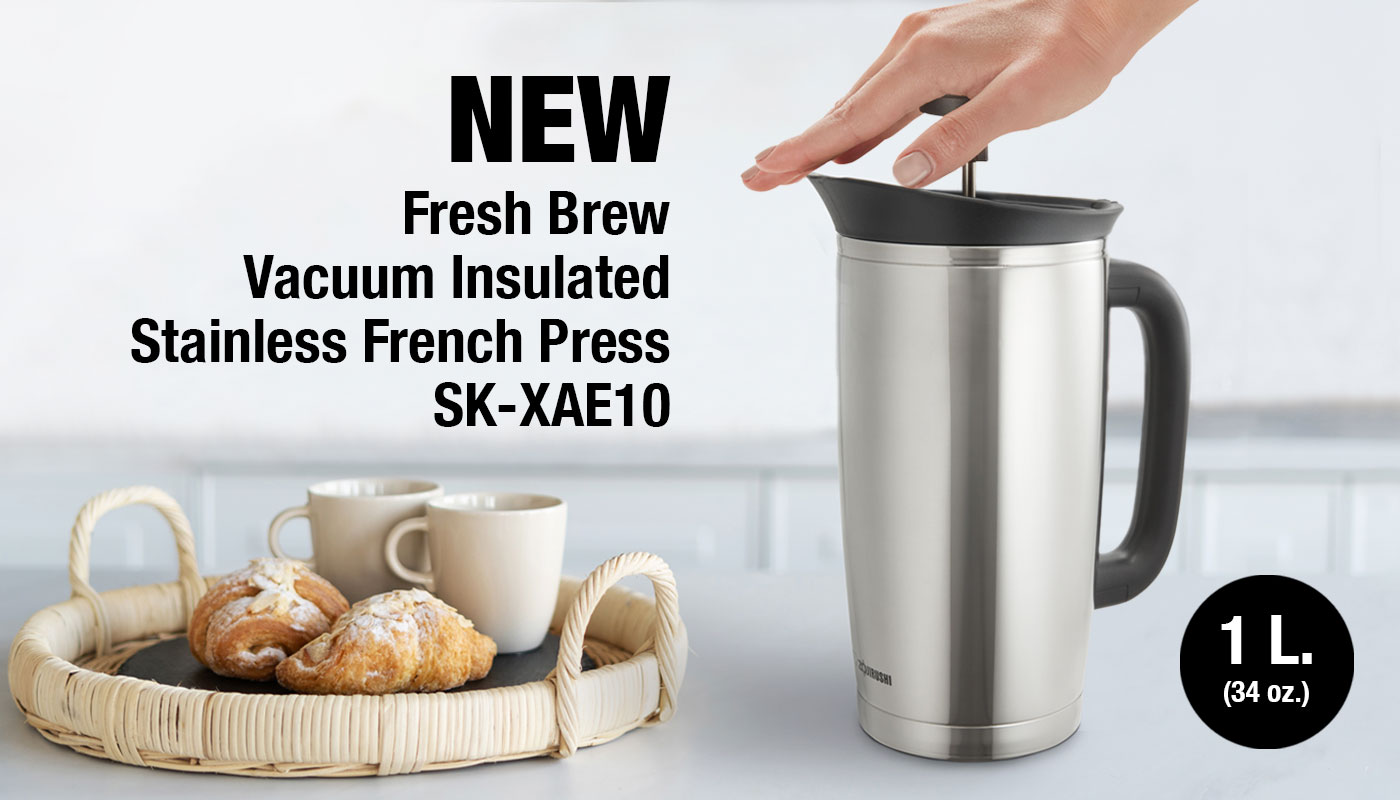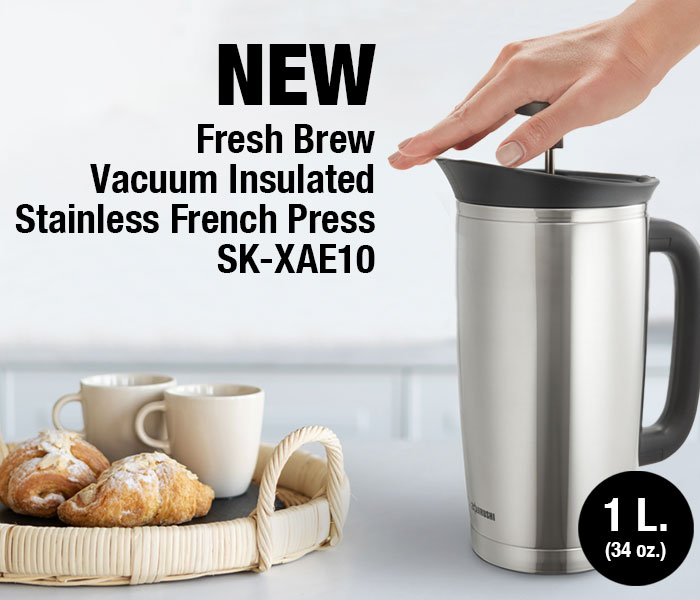 Fresh Brew Vacuum Insulated Stainless French Press SK-XAE10
Our handsome new coffee maker is a French press! The most popular way to brew fresh coffee now comes to Zojirushi in stainless steel, vacuum insulated form. Leave it to our product development team to come up with the ultimate brewing system that utilizes our outstanding thermal technology and beautiful aesthetics. Coffee fans love the French press for its convenience and ease of use. Ours features an easy twist off lid, dribble free spout and comfortable handle. Combined with thermal insulation, you can now have fresh hot coffee anytime.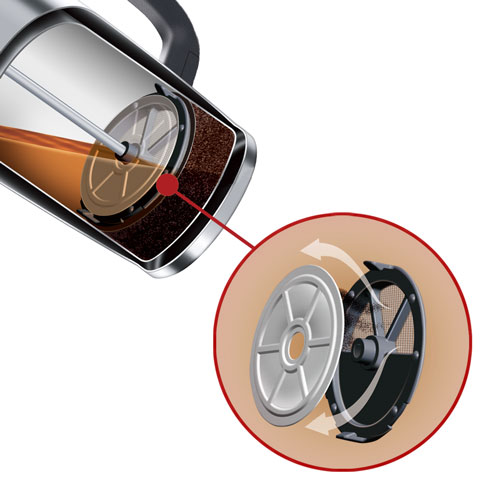 Zojirushi's exclusive Taste Shield Plunger blocks the sediment from flowing out, ensuring good tasting coffee every time, to the last drop.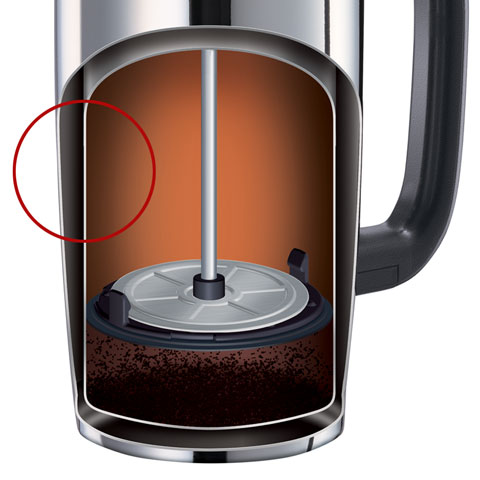 Double-wall stainless steel vacuum insulation, made of premium 18/8 grade steel, is durable while it keeps the heat in for maximum heat retention.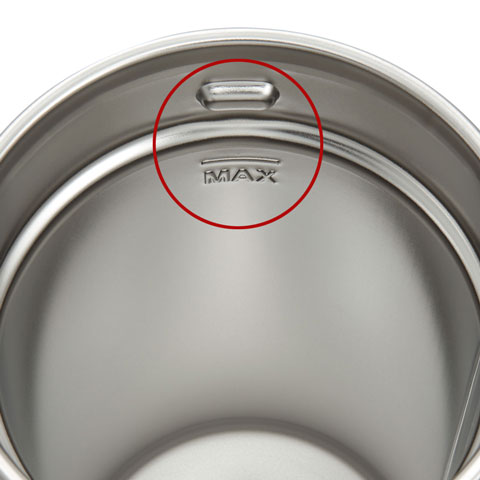 Embossed water fill line makes it easy to measure the correct amount of water. Zojirushi ensures that any surface that contacts food or liquid is BPA-free.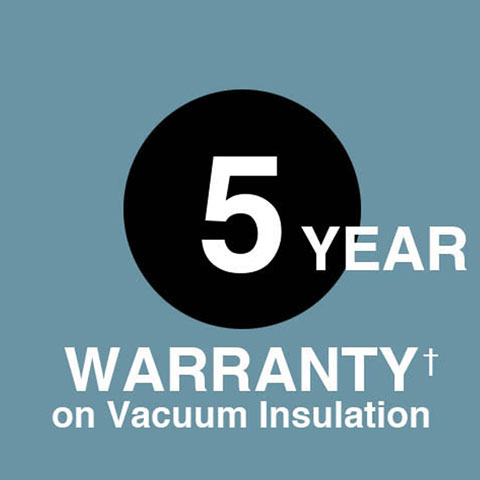 † Zojirushi America Corporation warrants only the thermal insulation of certain vacuum insulated products against defects for a period of five years from the date of original retail purchase.
ZOJIRUSHI 101 SUBSCRIBER'S SURVEY
Zojirushi 101 Subscribers!
Answer this issue's survey and be entered to win our special prize!
If you have not yet registered, click the SUBSCRIBE button below to be directed to the registration page.
You'll find some great prize offers just for registering!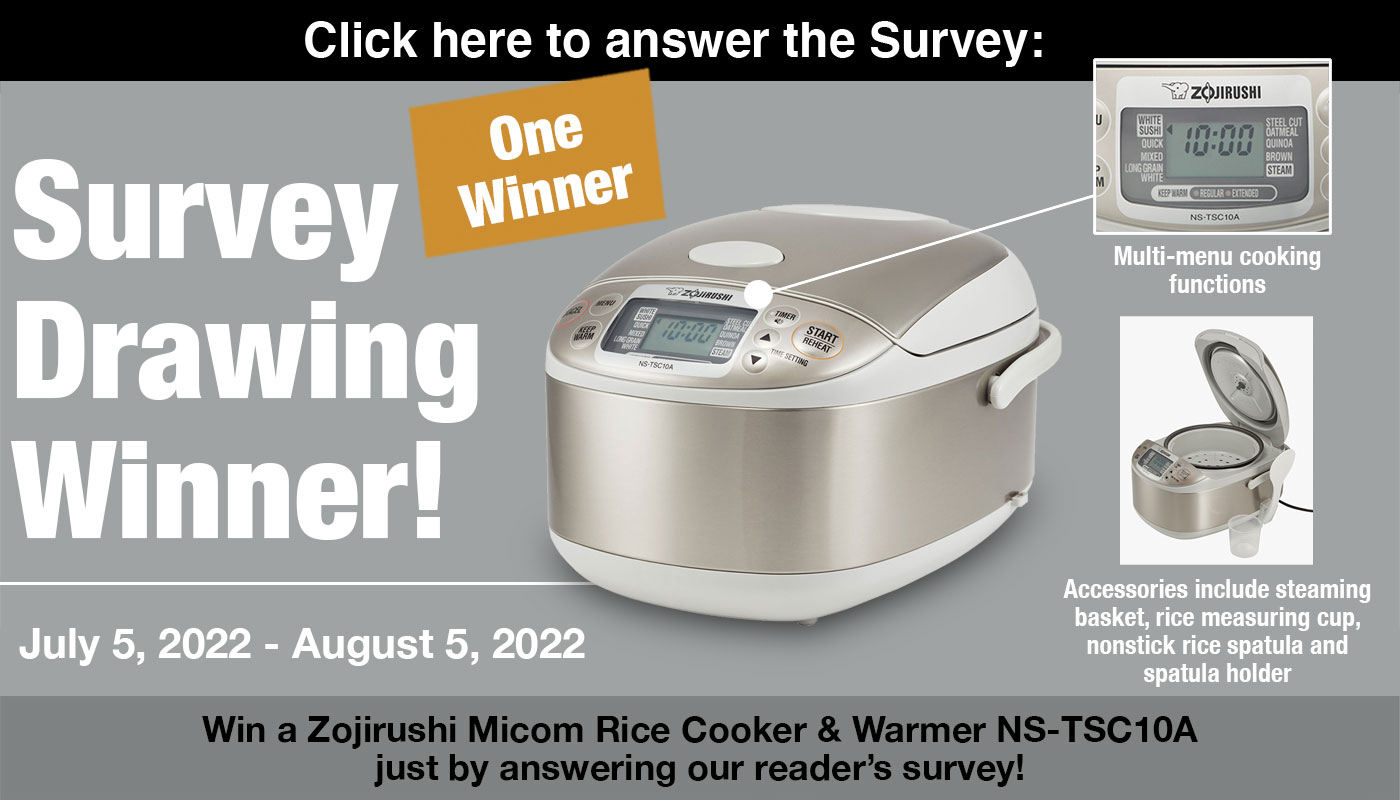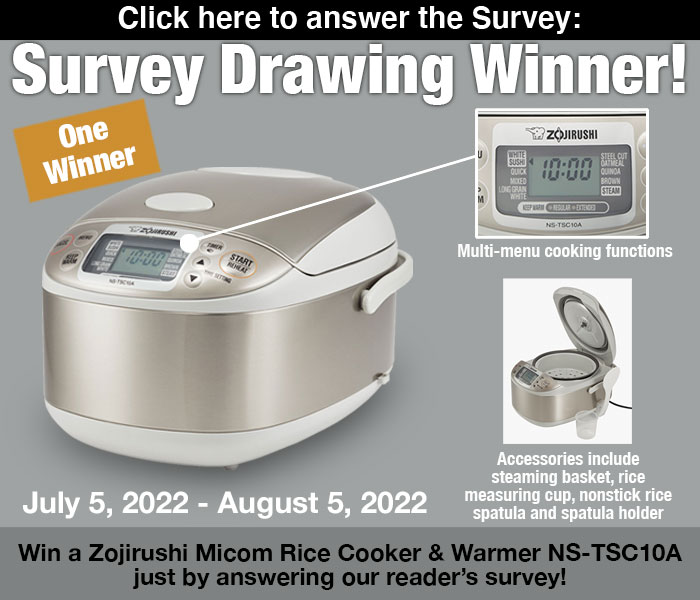 Click here for rules concerning the drawing.