---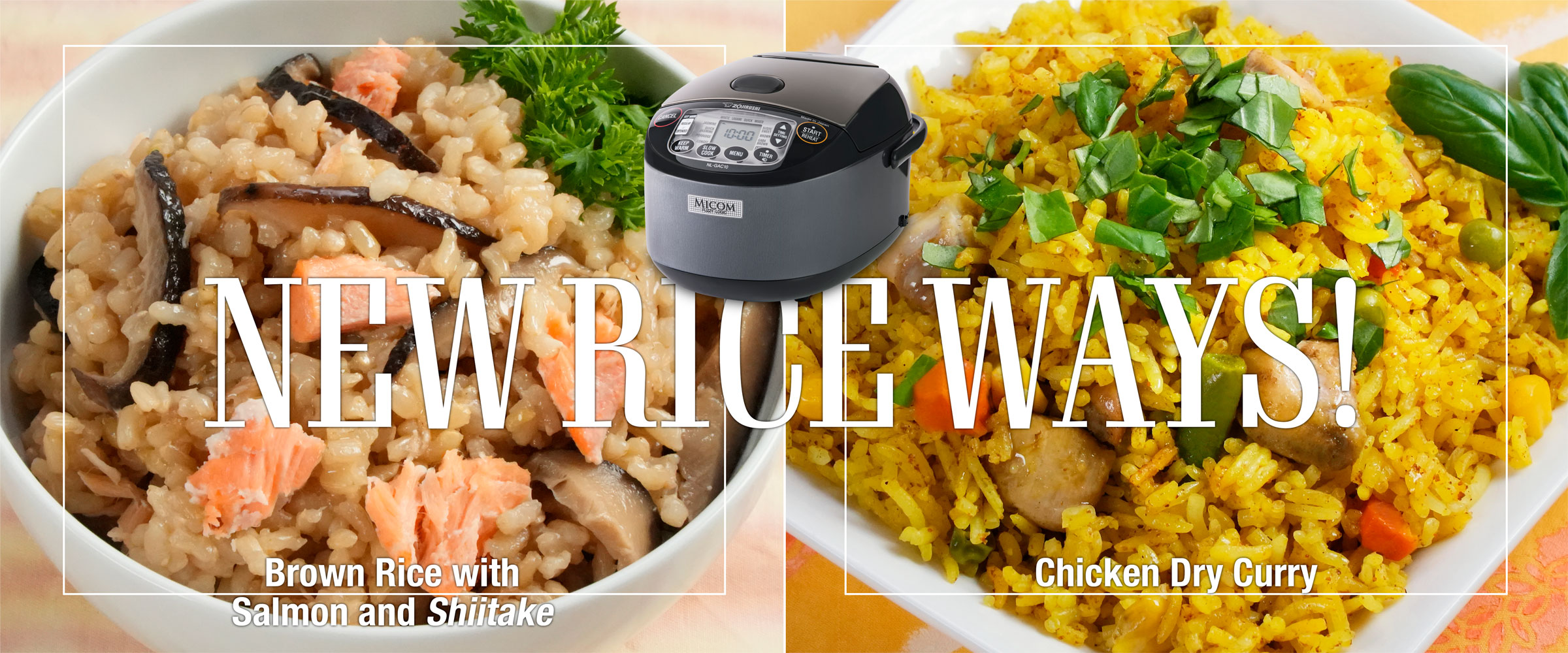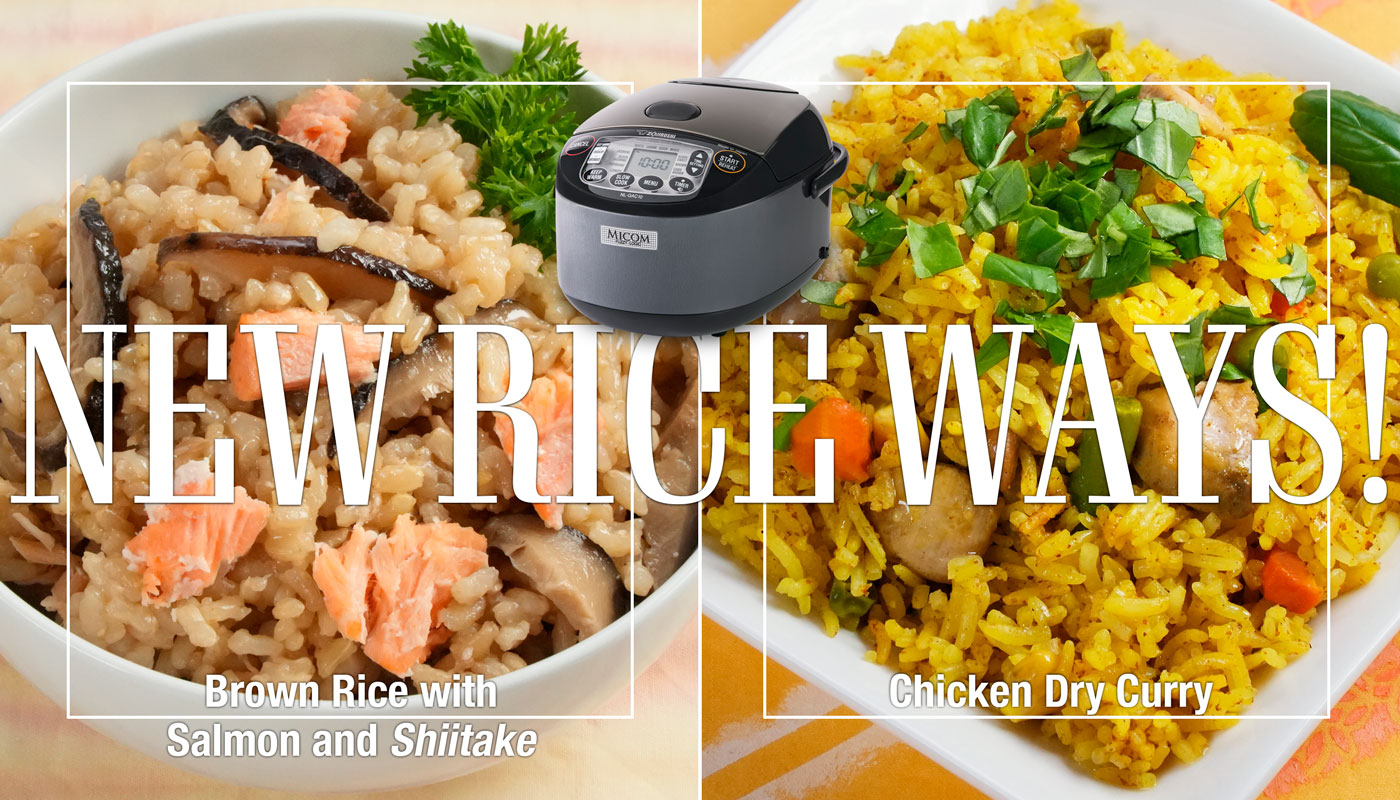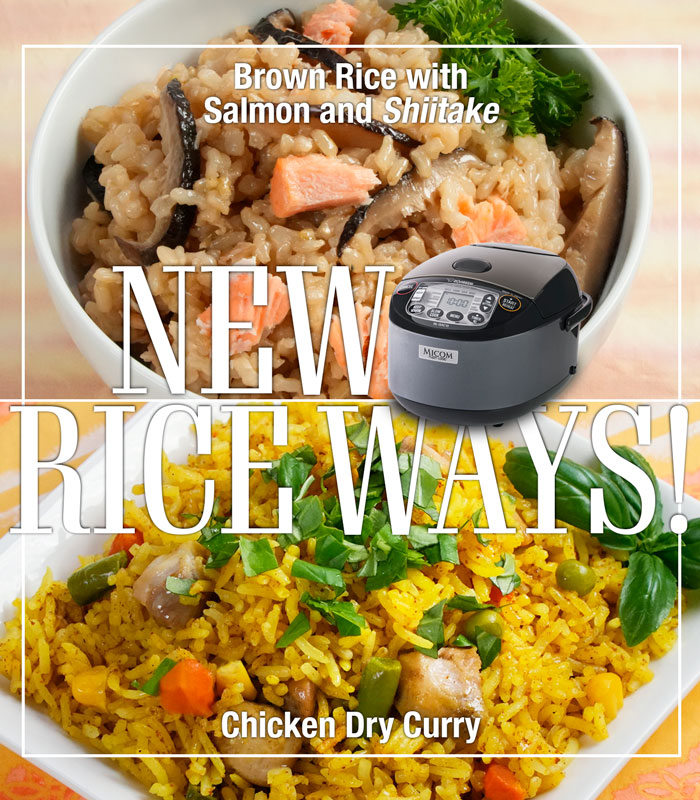 With all due respect, if you thought you've already tried all the ways to enjoy rice, you'd be wrong. Our experts at Zojirushi are constantly exploring new recipes, and to celebrate National Rice Month, here are some more dishes that you can cook right inside your rice cooker. One of the joys of cooking rice is when you open the lid and the enticing aroma of flavored rice wafts up into your nose. You can almost taste it right then and there. This month features two such recipes, an umami-packed salmon and shiitake mushroom rice, and a chicken curry jasmine rice.
KITCHEN LAB 101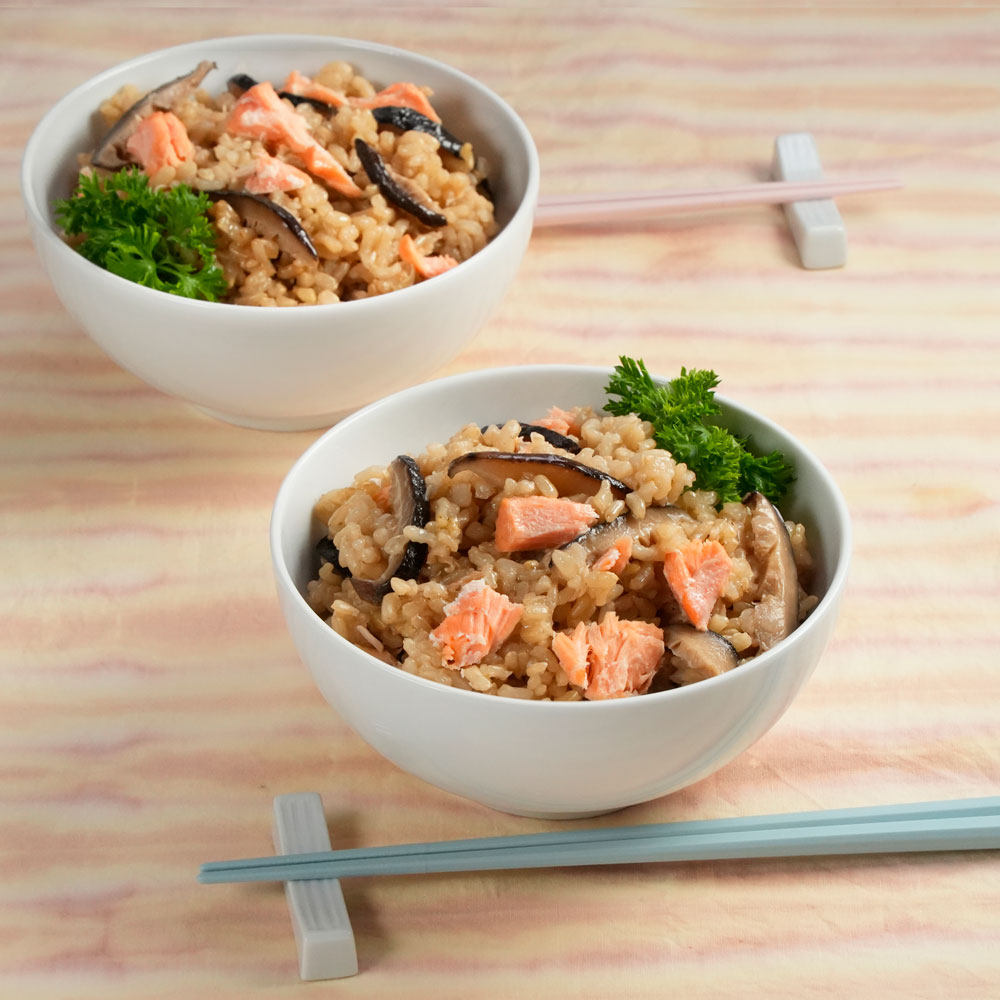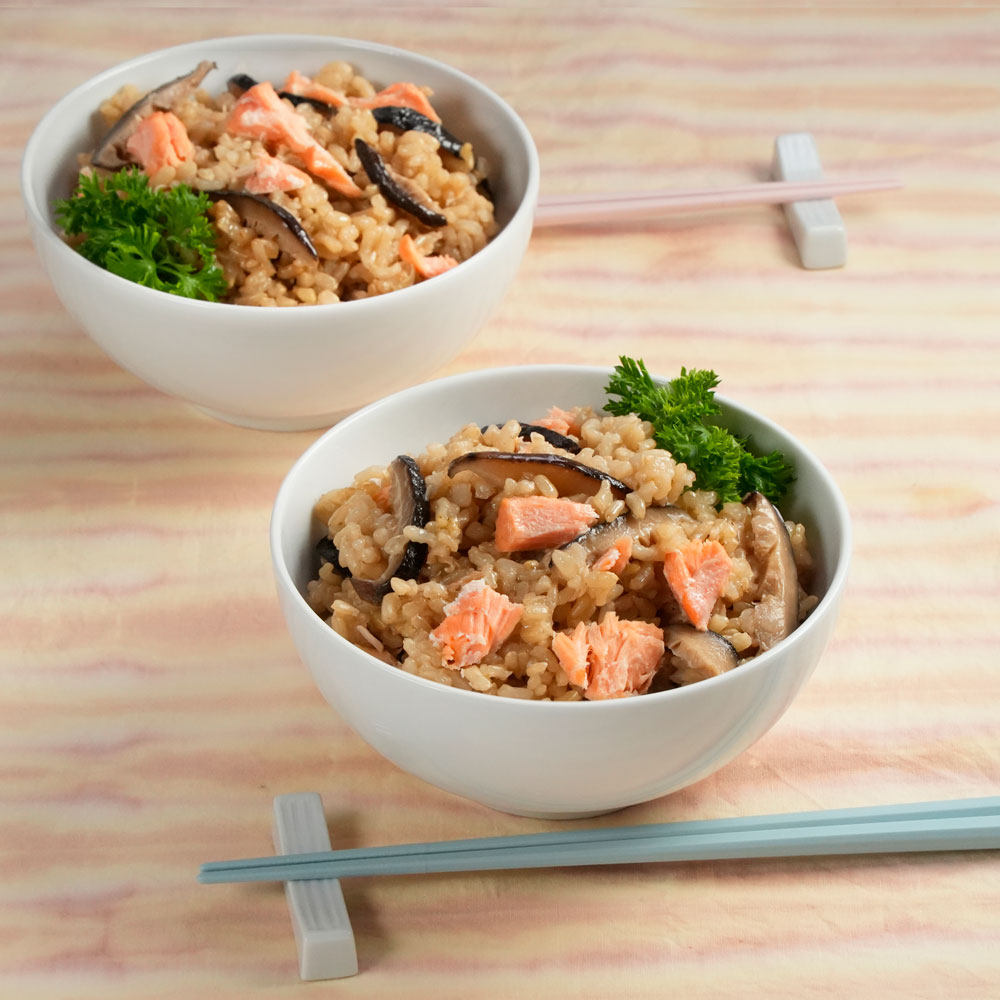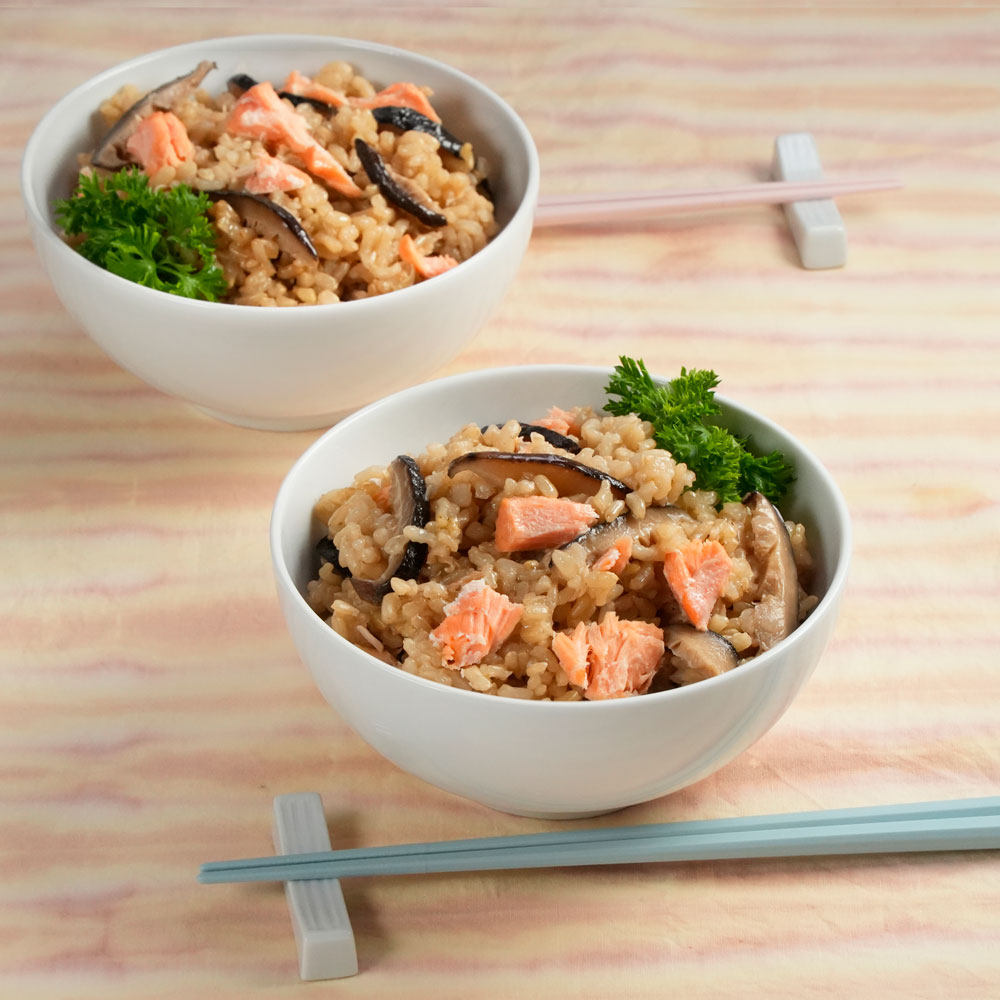 Brown Rice with Salmon and
Shiitake
For our fish fans, try this healthy salmon and brown rice dish cooked in the classic Japanese takikomi gohan style. Ingredients include umami rich shiitake mushrooms for an extra boost of flavor.
Chicken Dry Curry
Combine the fragrance of jasmine rice and the rich, sweet smell of curry in this wonderfully aromatic dish. Prepare this entirely in your rice cooker and simply wait until you're ready to open that lid!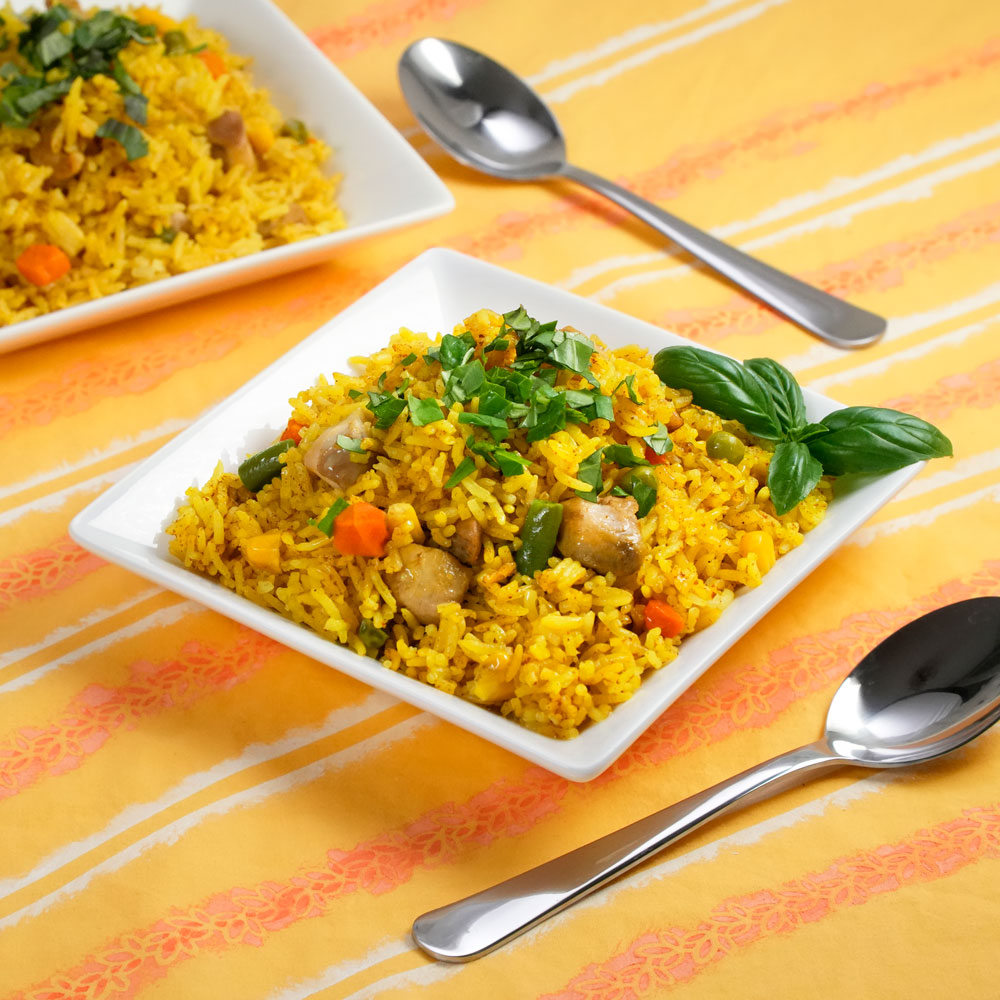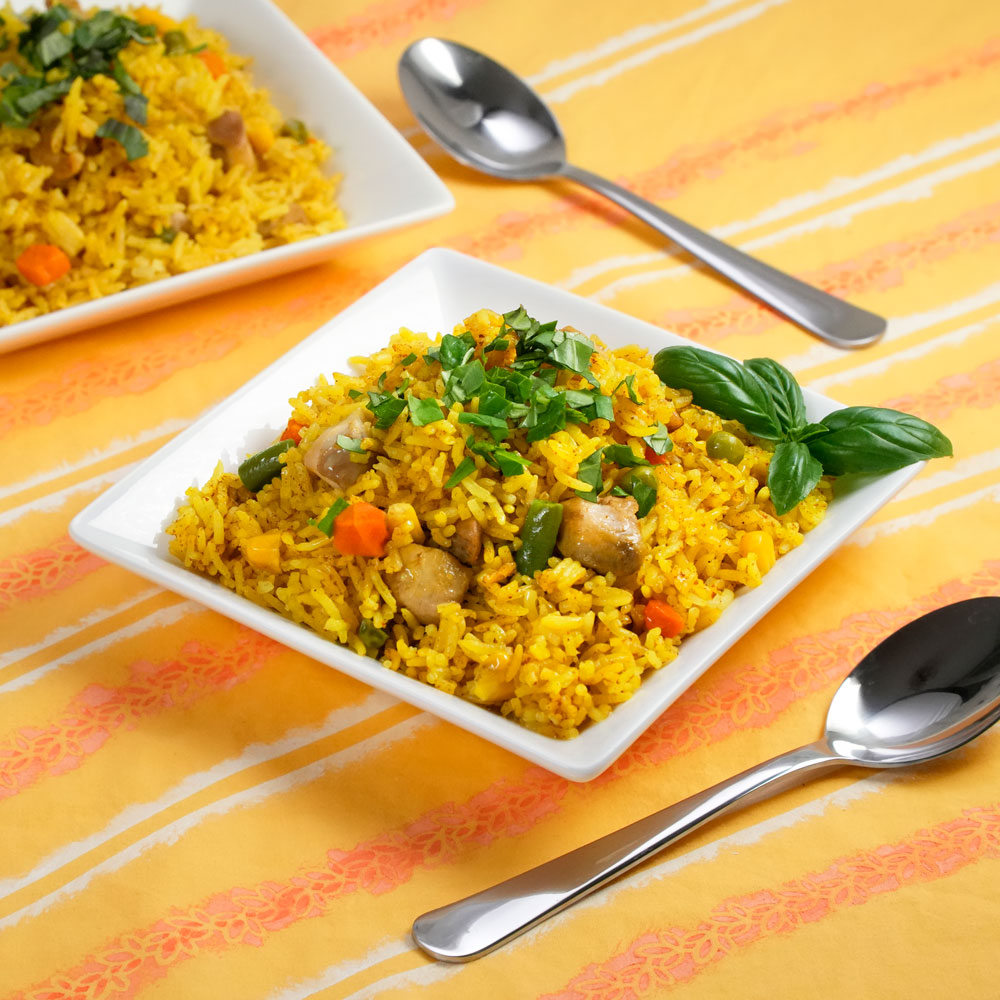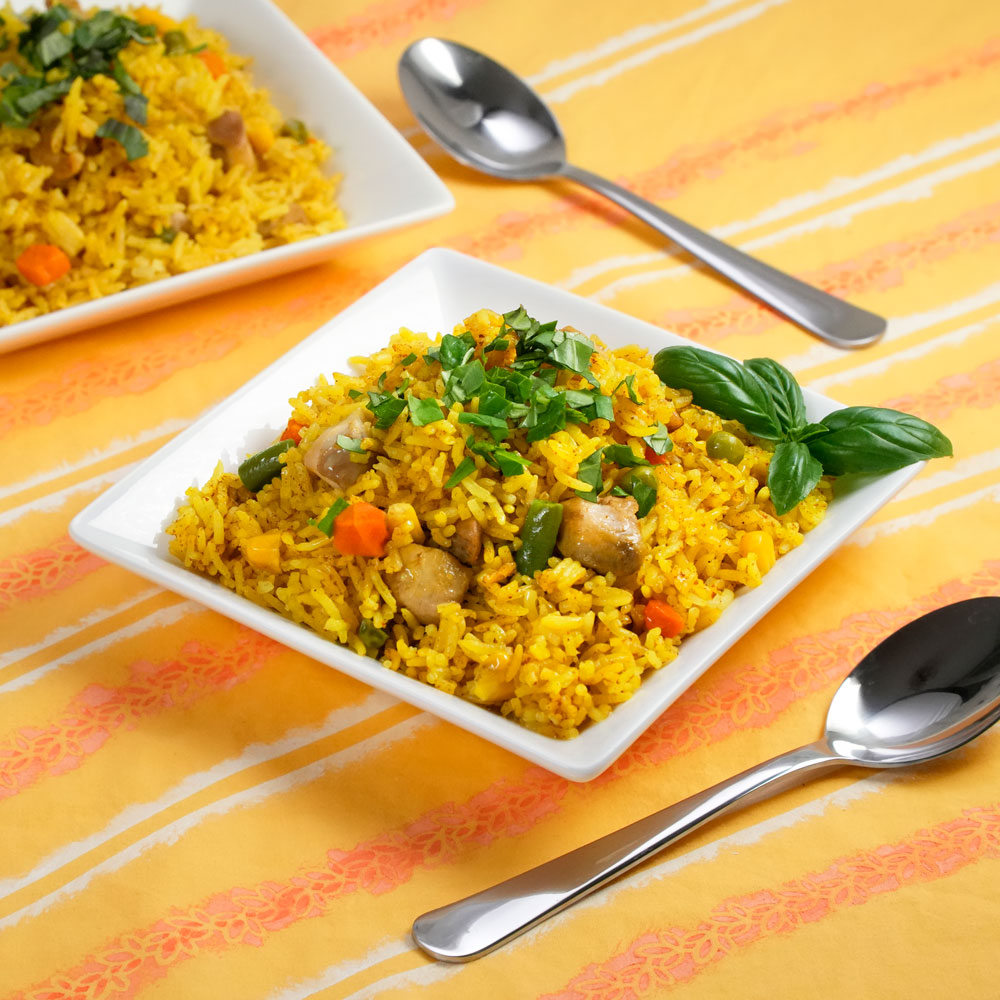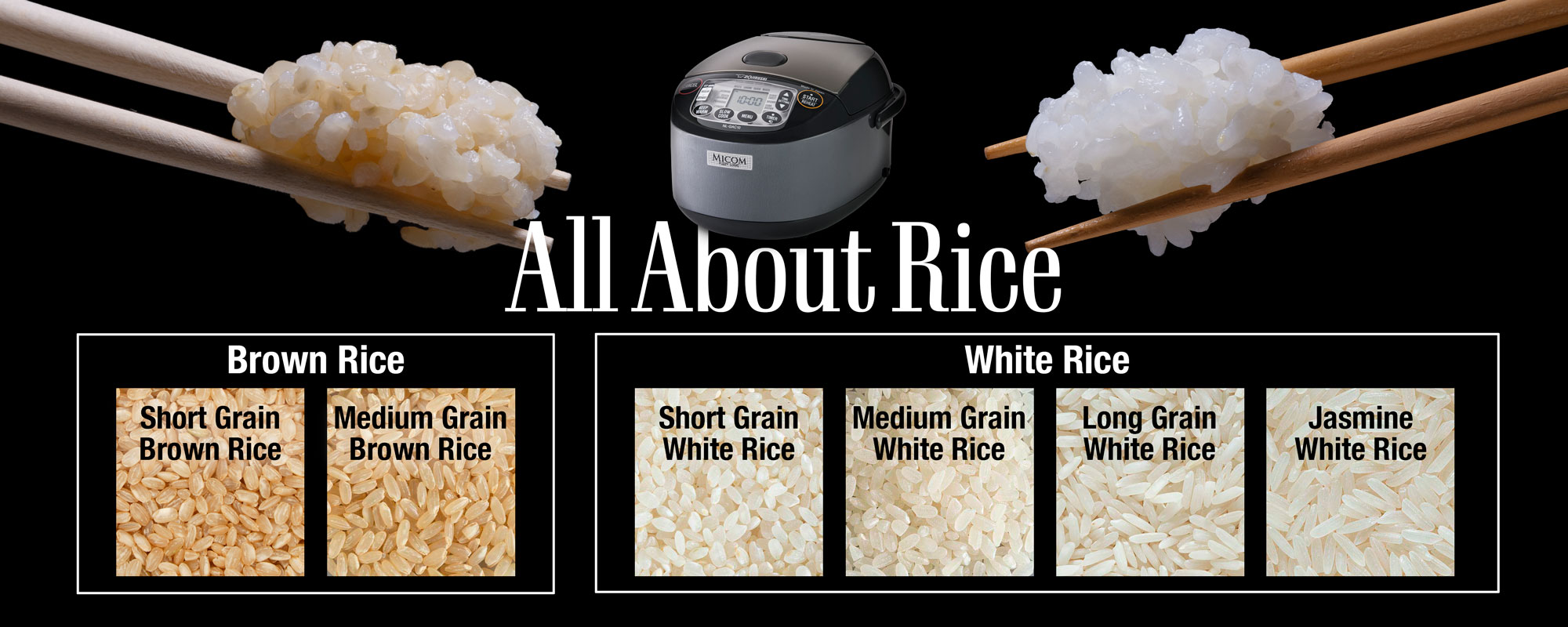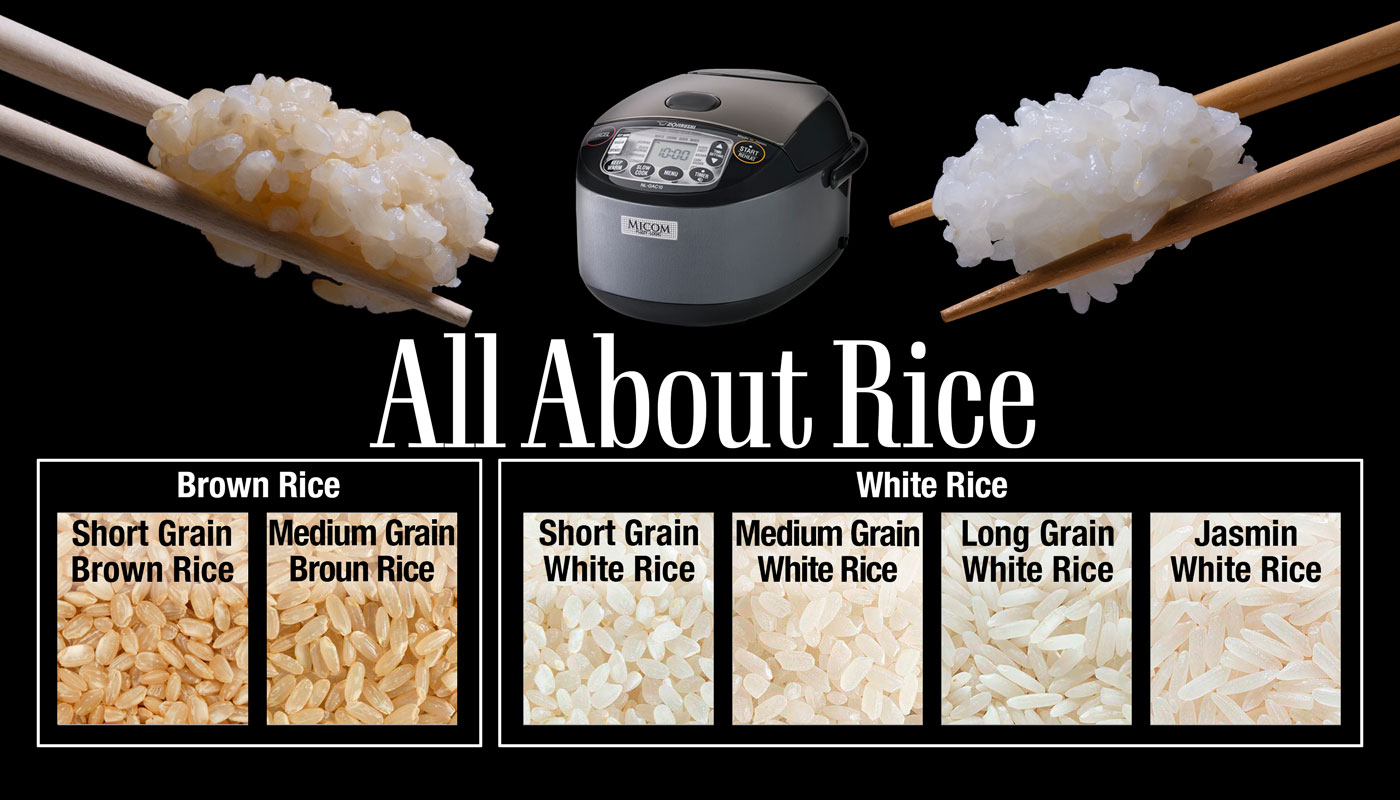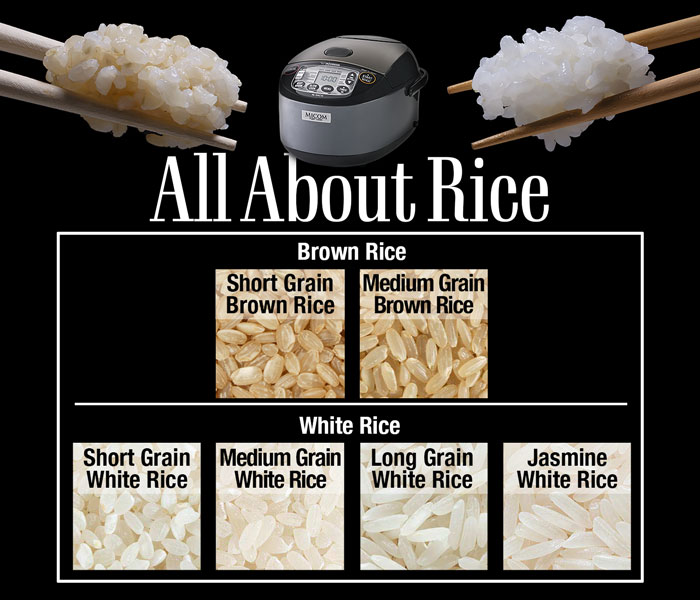 The world of rice is infinite—there are so many varieties. Zojirushi is constantly adding a variety of menu settings to make it easier to cook all these choices! Even if your rice cooker may not have the setting you want, you can still prepare it correctly by visiting our knowledge page, Know Your Rice…and The Right Way to Cook It! Rice cooker types also vary in the types of rice that can be cooked. For a closer look at how and why, visit our Rice Cooker page and learn more. Here are some basics on BROWN vs. WHITE rice.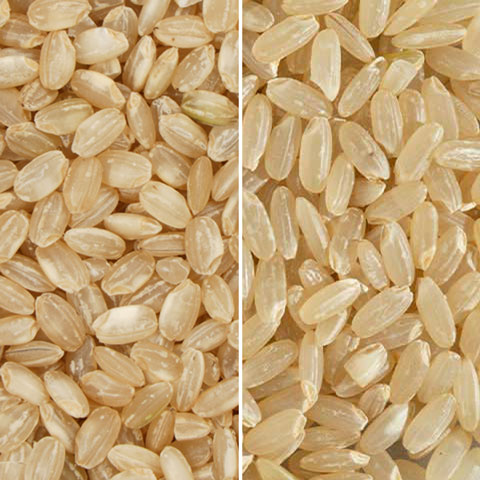 Brown Rice
Brown rice is made with husks removed, but with the bran and germs intact. Cooked slowly, it can be heated to the core, right through the hard outer bran.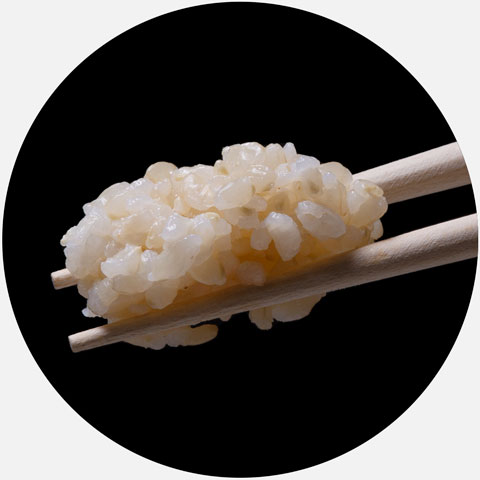 Brown Rice
The firm surface of cooked brown rice gives it a chewy bite, but properly cooked brown rice is actually tender and very easy to eat. It's very flavorful and healthy.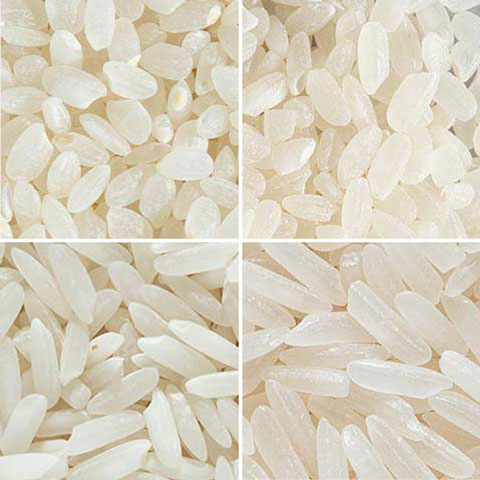 White Rice
White rice is made with husks, bran and germs removed. To cook all the kinds of white rice, temperatures and cooking times must be minutely adjusted.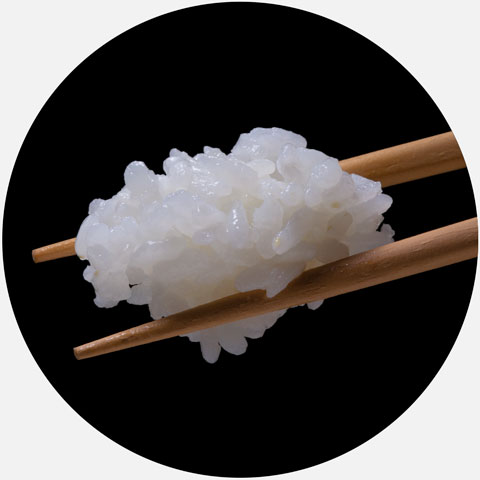 White Rice
All white rice must be cooked with the type in mind to get that ultimate fluffy texture from each, whether it be jasmine rice, long grain or short grain white rice.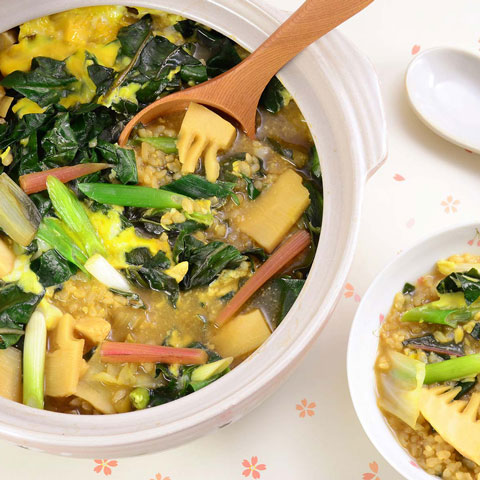 Brown rice, when used in hot dishes, is ideal for making fried rice or porridge style recipes.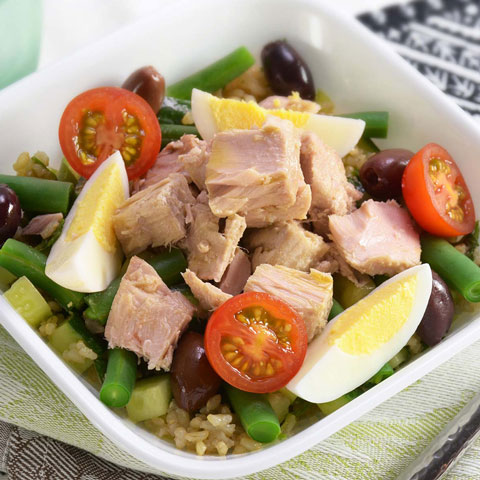 Try brown rice in a chilled salad for a healthy, filling and taste satisfying lunch.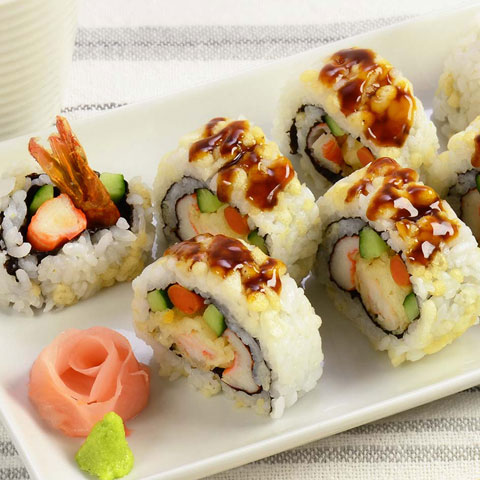 Short or medium grain white rice is good for Japanese dishes like onigiri or sushi.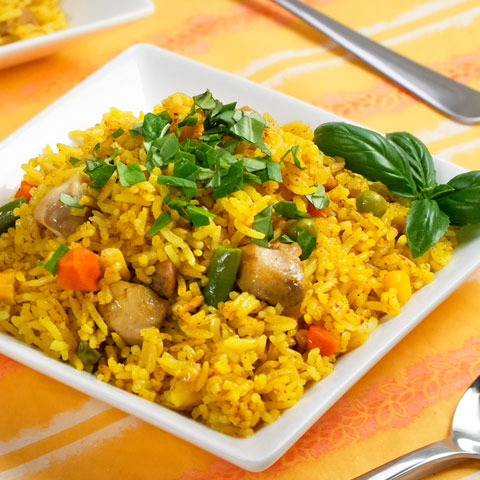 Jasmine rice and long grain white rice is perfect for the takikomi gohan style recipes.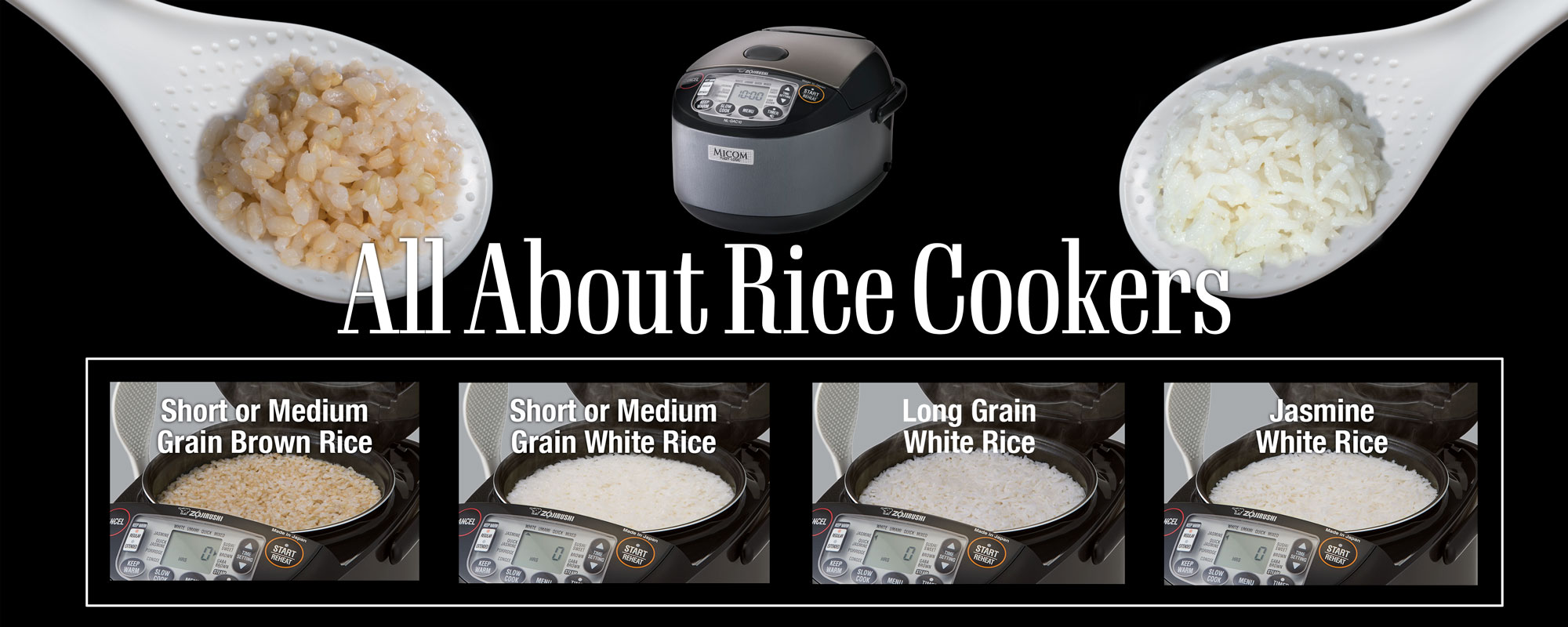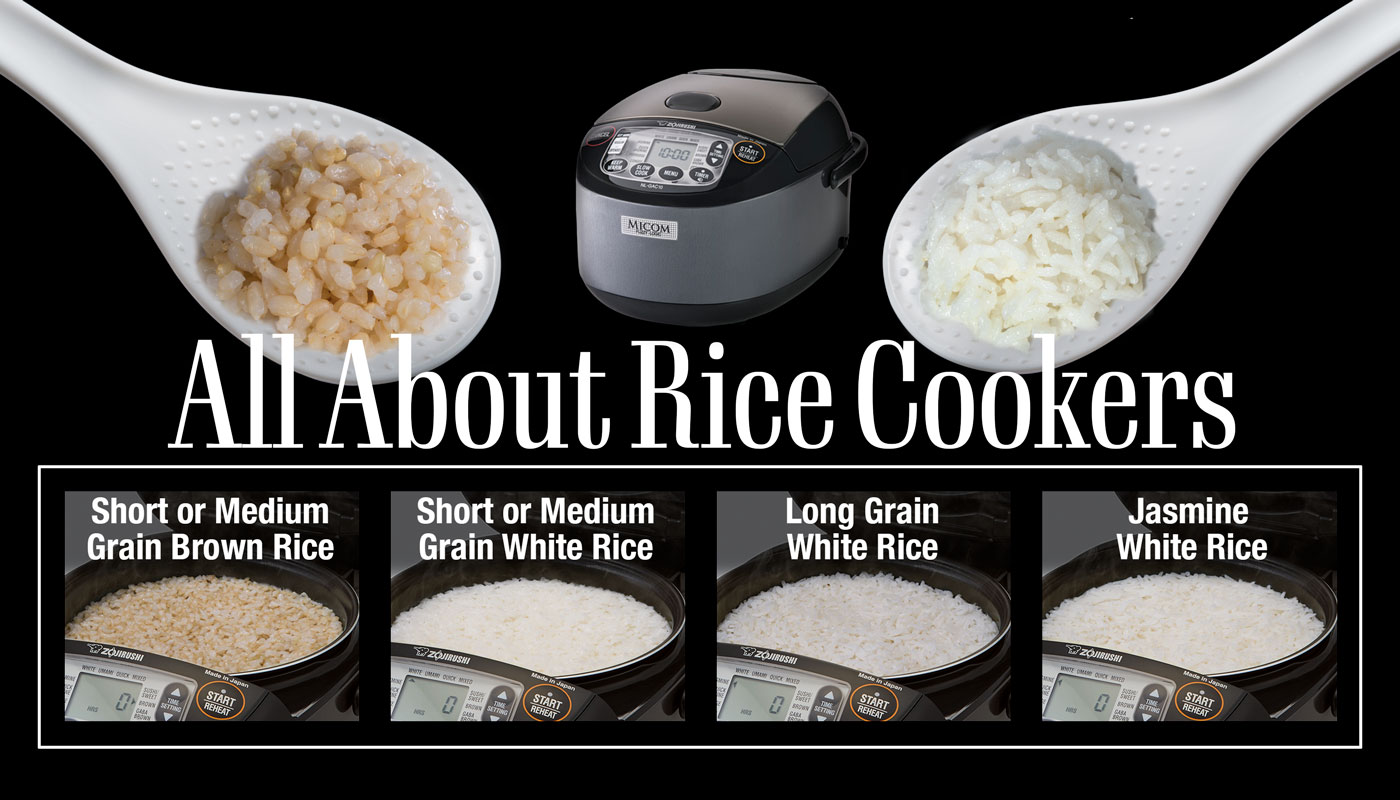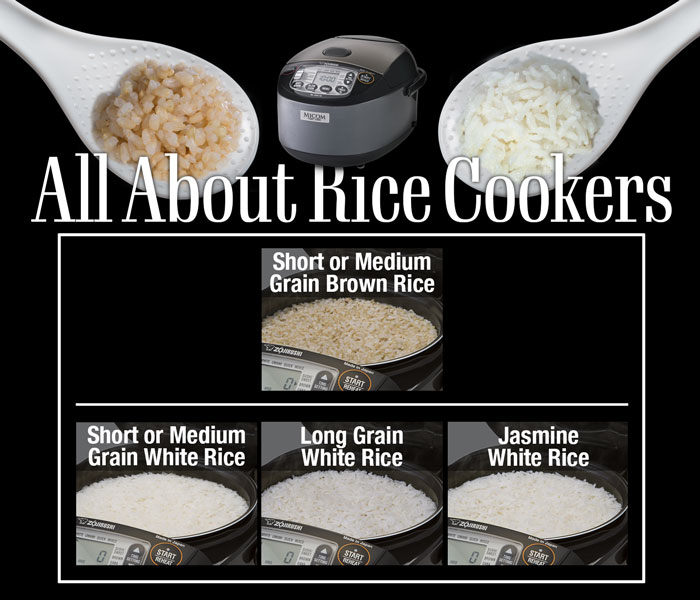 At Zojirushi we've always been about developing new technology to enable our consumers to cook rice better and easier. We feel if you can always get delicious rice, it'll be more fun too! Why not take advantage of all our years of research—our rice cookers can elevate your skills! Remember, different products have different menu settings. Visit our Rice Cooker page to get more details on how each one can provide exactly what you're looking for in a rice cooker to suit your needs.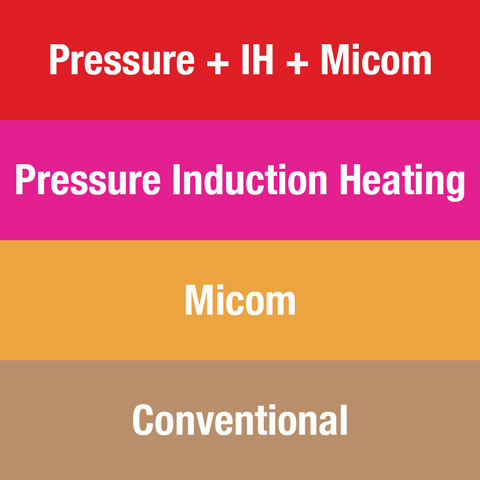 Start with the basic style of rice cooker to meet your needs. Choose the one that matches how often you eat rice at home, as well as your level of interest and skill in cooking.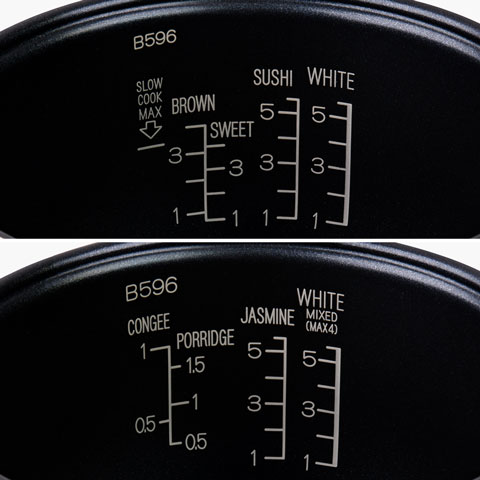 Following our measurement markings ensures that your rice cooks perfectly. There are specific water quantities for different types of rice. Be sure to measure on a level surface.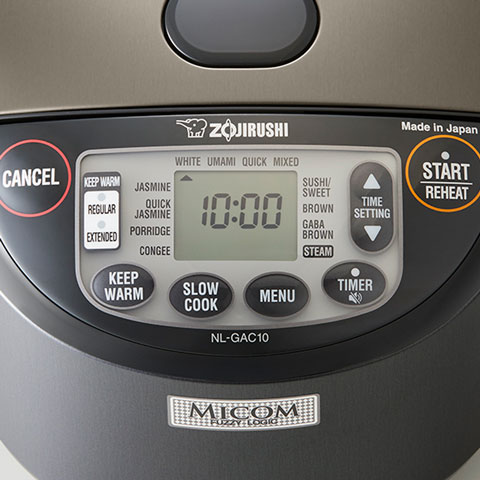 The cooking process might be complicated, but our menu settings are not. Our easy to read display and settings make it easy to operate right out of the box, with a push of a button.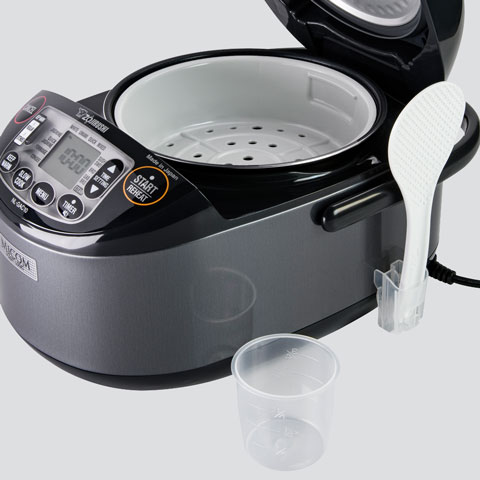 Measuring cups and rice spatulas are included so you can start right away. Some models even include steaming baskets for more versatility. Rice is not included so buy some first!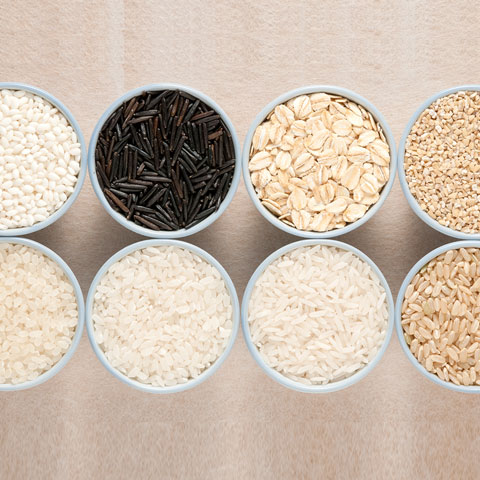 Our researchers test how to make different kinds of rice in any rice cooker, even if it doesn't have that particular setting. Visit Know Your Rice…and The Right Way to Cook It!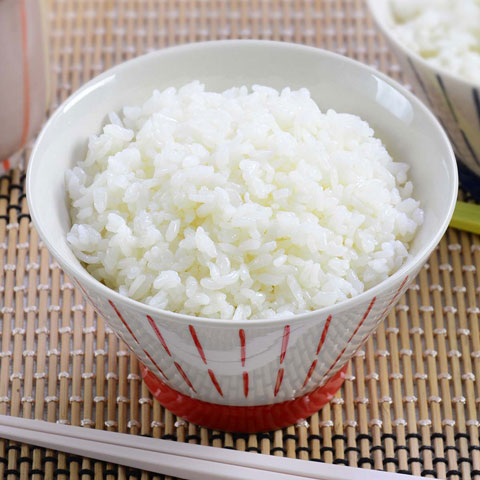 So you're now the proud owner of a rice cooker. But you don't have a clue as to how to make anything other than rice. Explore the infinite possibilities on our recipe pages!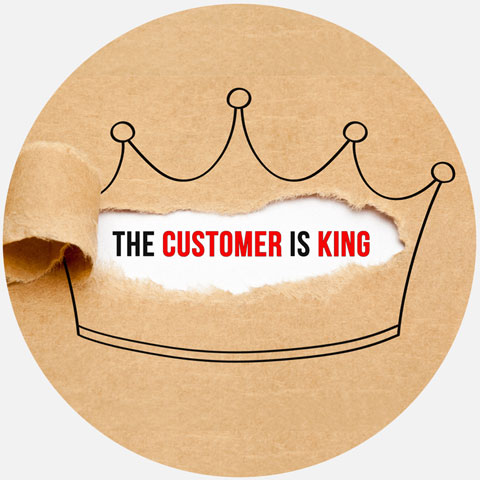 Trouble or questions? Visit our FAQ page or contact our Customer Service department anytime. Once you've bought a Zojirushi product, you're our customer for the rest of its life.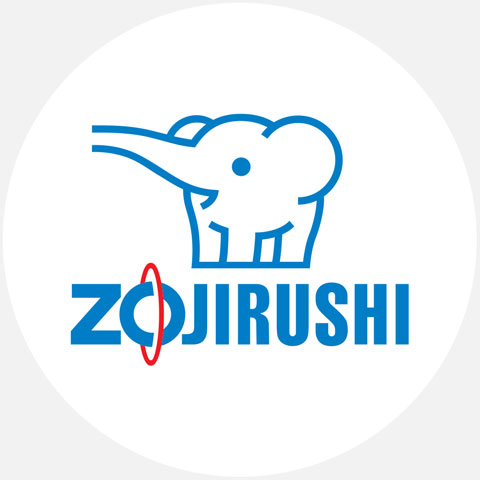 The Zojirushi philosophy is to make cooking more enjoyable for everyone of any skill level, and to make rice more delicious for all. And to deliver products that last a long, long time.
Get the Most From Your Rice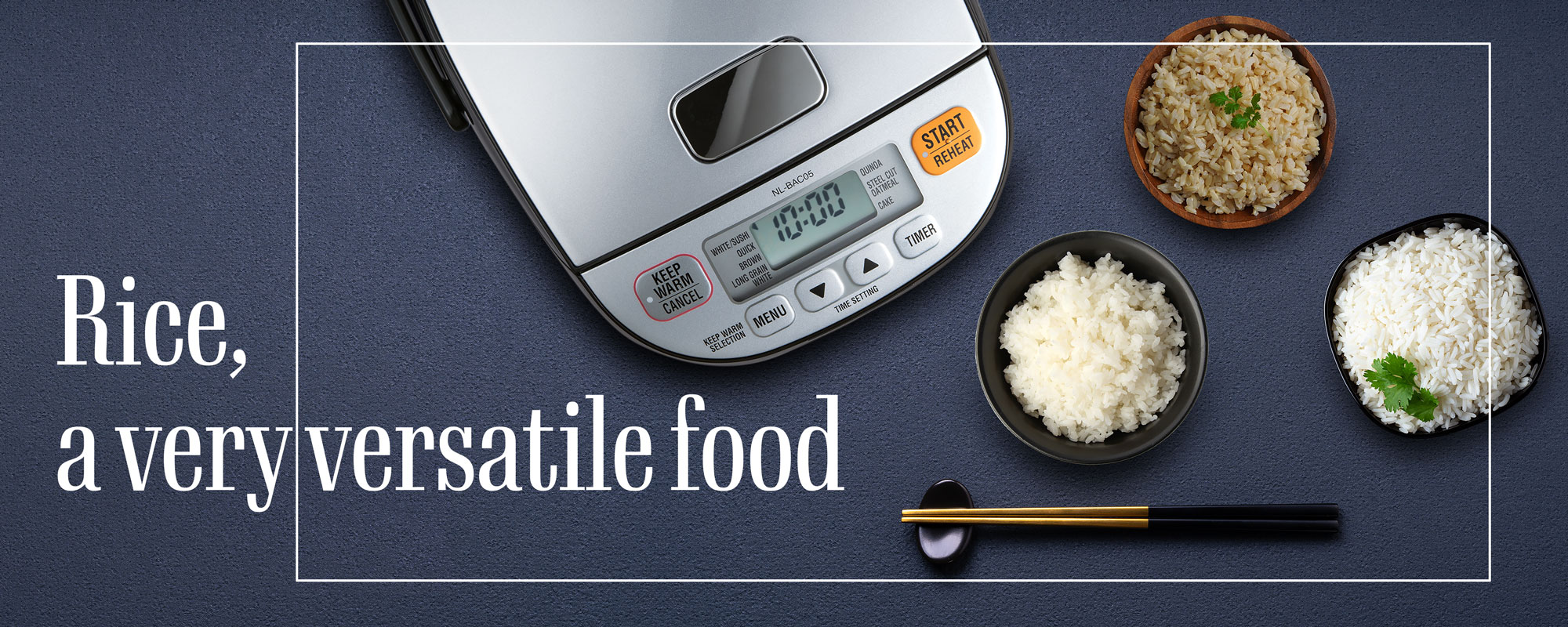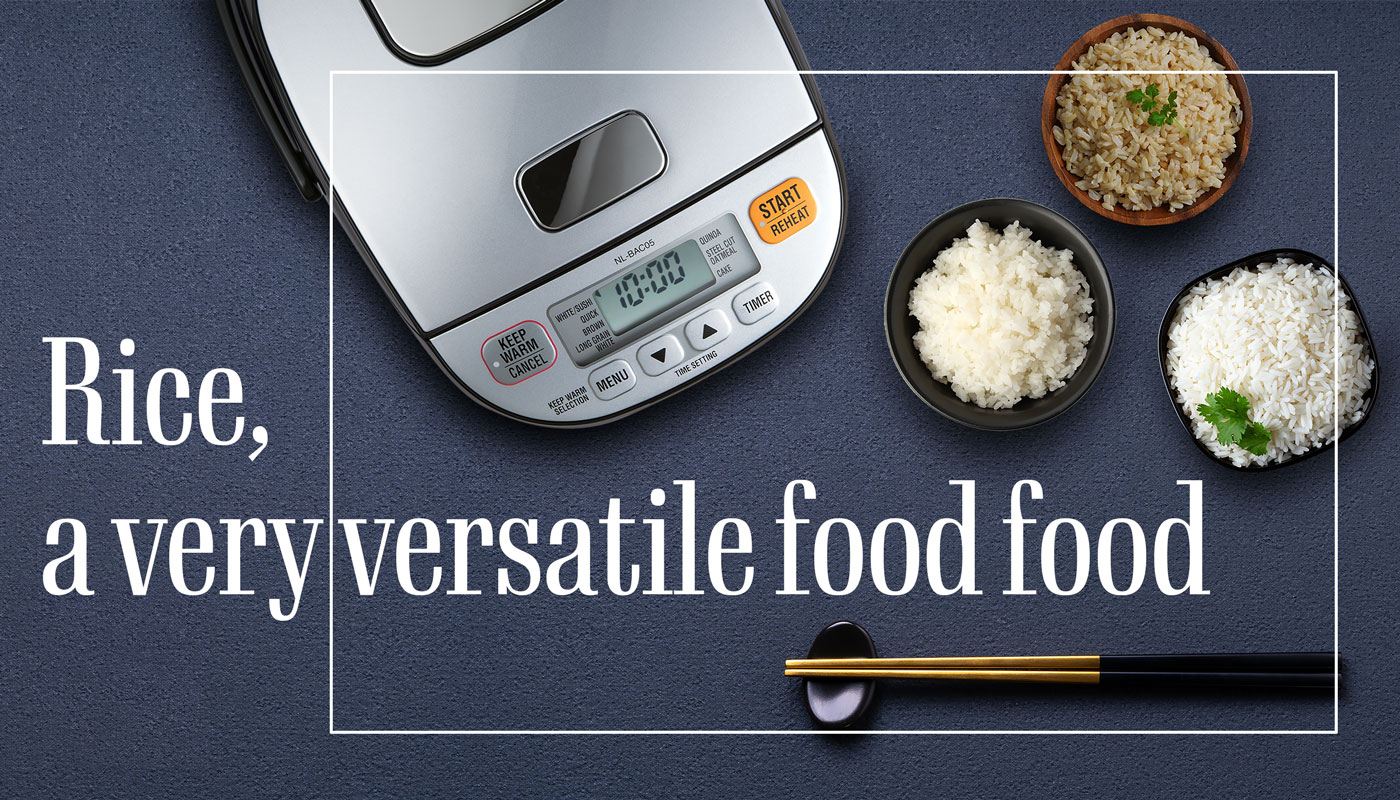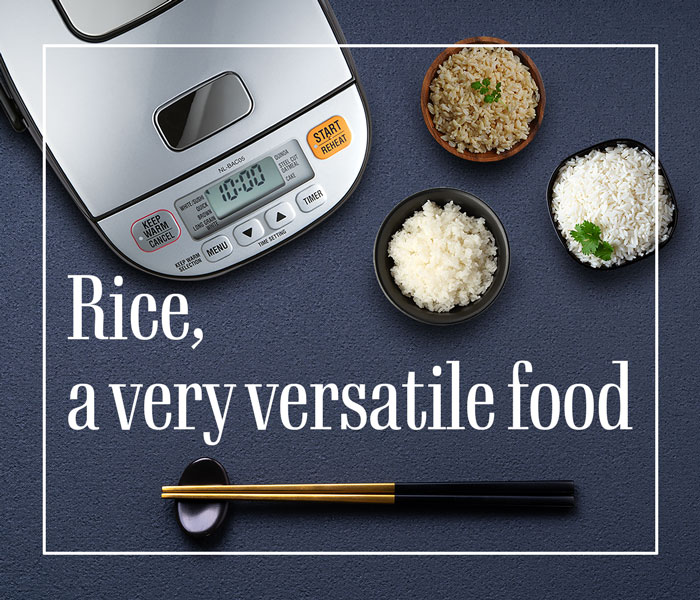 Rice is universal. To get the most from this amazing grain that is the favorite staple of over half of the world's population, try as many recipes as you can and get yourself a rice cooker. The two go hand in hand, and it really is the best way to enjoy your rice. Rice is easily adaptable to so many different tastes—in many cultures the word for "rice" is actually the same word for "food", which shows its significance in food history.
ZOJIRUSHI 101 SUBSCRIBER'S SURVEY
Zojirushi 101 Subscribers!
Answer this issue's survey and be entered to win our special prize!
If you have not yet registered, click the SUBSCRIBE button below to be directed to the registration page.
You'll find some great prize offers just for registering!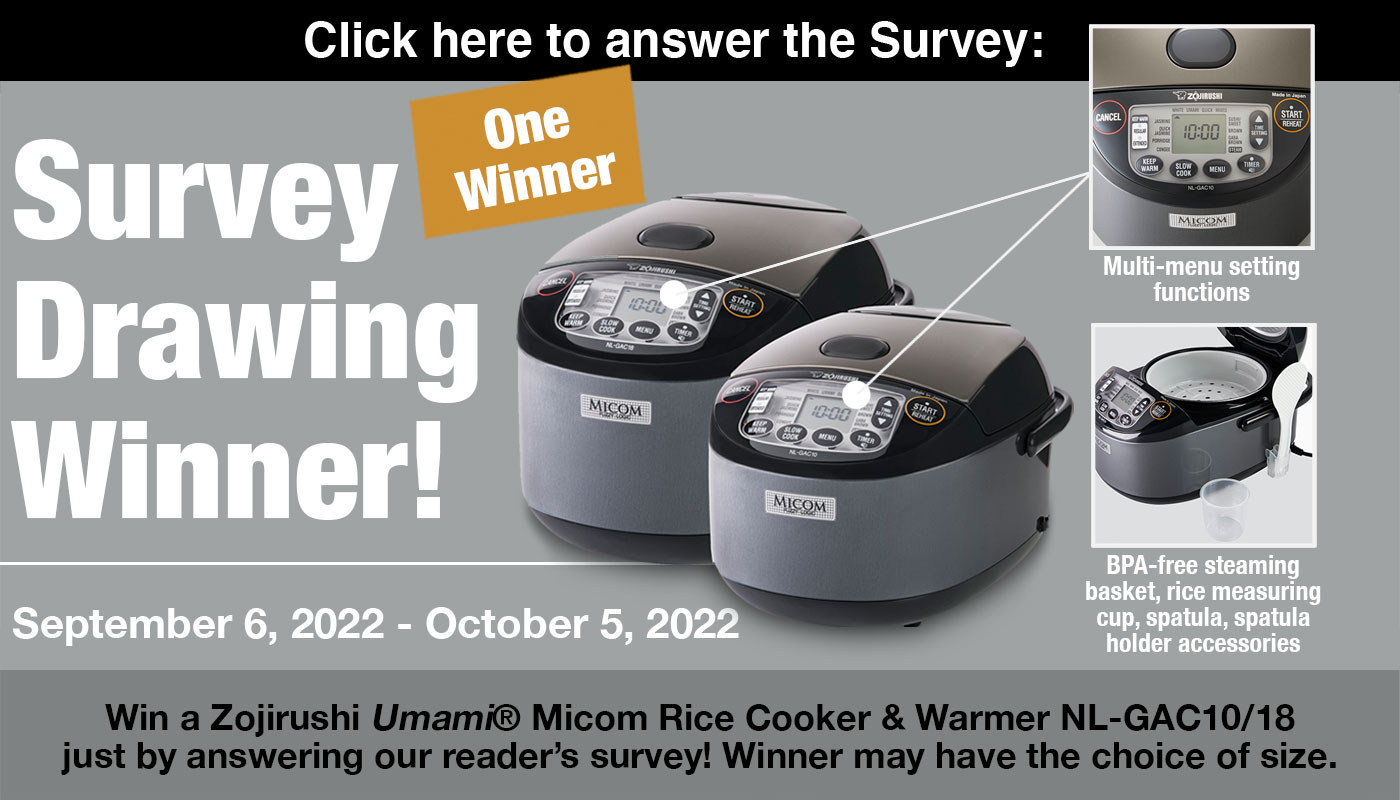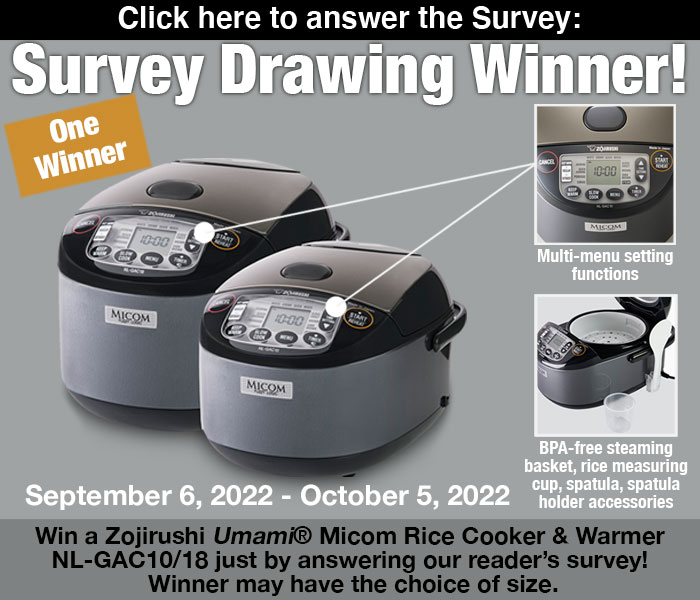 Click here for rules concerning the drawing.