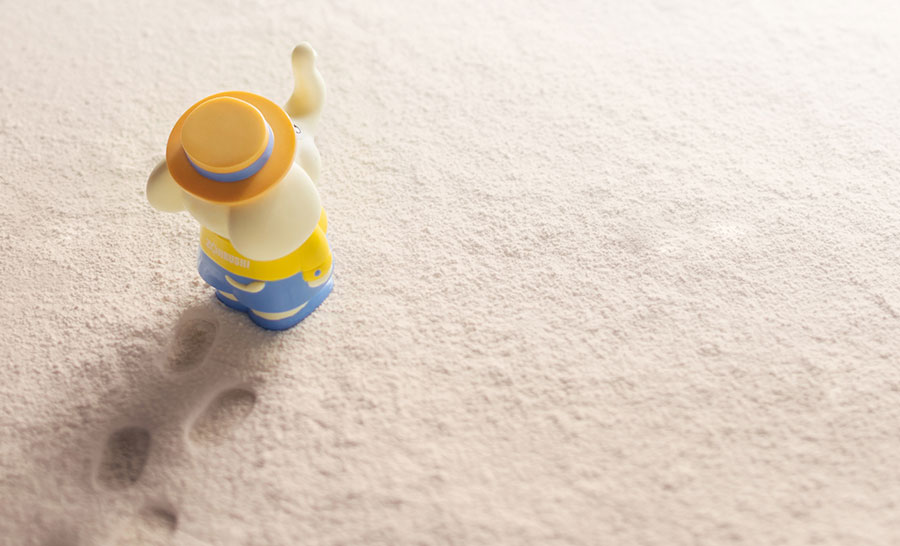 Looking back on last year, 2018 was absolutely monumental for our favorite kitchenware company. Let's take a quick look at some of the highlights from the historical year that was—
2018 marked the 100th birthday of Zojirushi, a landmark achievement for any company, period. Not many businesses can reach this milestone, especially in the competitive environment of home electronics. Zojirushi started in 1918 as a manufacturer of hand blown glass liners, which would eventually evolve into the thermal insulation technology for which it is famous today. To celebrate their 100th anniversary, Zojirushi in Japan produced a delightful anime called Share the Warmth, a story about a little girl who learns that sharing with others, is the most rewarding gift of all. It's done in stop-motion style, one of my favorite animation forms. Check it out, you're going to love it!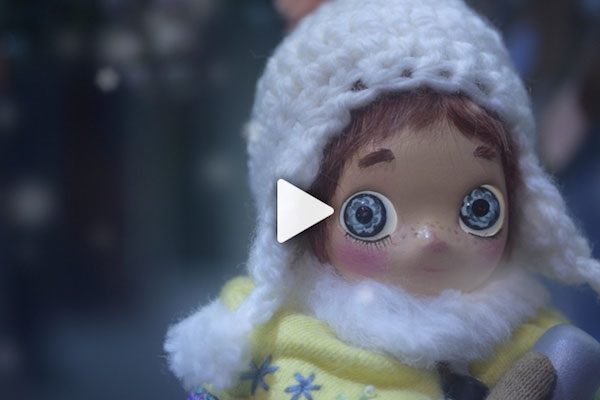 The company also went to the International Housewares Association show, as they do every year, where they unveiled their new products to the industry. Their booth was festively decorated to celebrate their 100th Anniversary, while a party was thrown for VIP guests. All the appetizers and food, including the sushi, was cooked and prepared using Zojirushi appliances. I covered the Housewares Show in one of my blog posts here.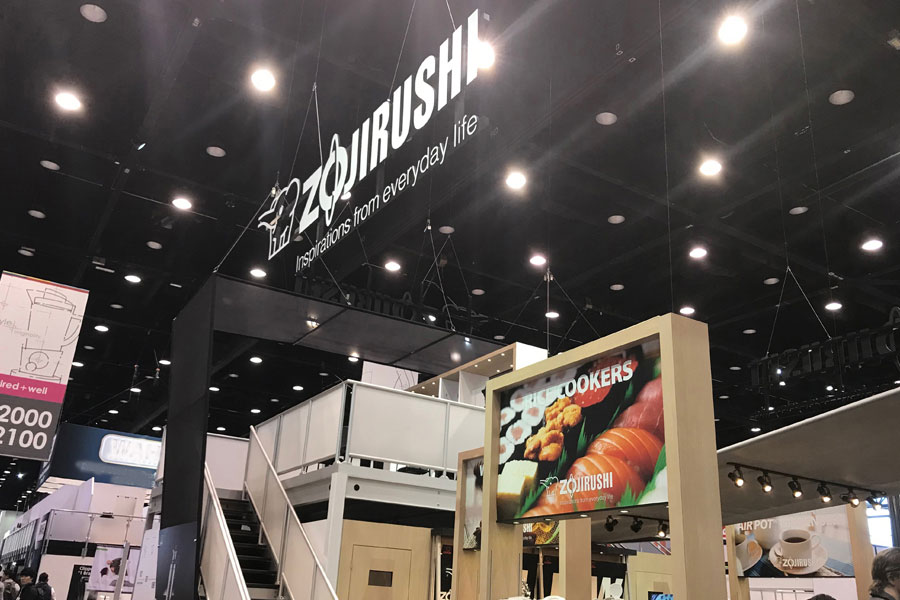 Those new products, and more, were introduced throughout the year to us consumers. Among them were a new coffee maker called the Fresh Brew Plus, the "plus" part being a stainless mesh, permanent coffee filter that comes with it. For iced coffee, you use the special water fill markings for stronger coffee, to compensate for the ice. Neat, huh? No more guesswork!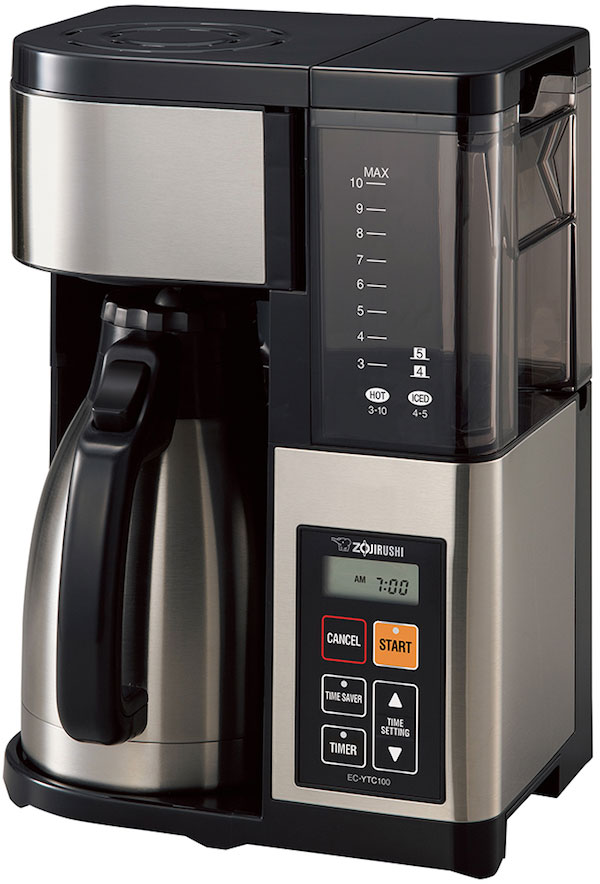 Their new Water Boiler came out in June, with a stainless steel interior. This was an important innovation that answered the wishes of consumers who aren't keen on nonstick coatings.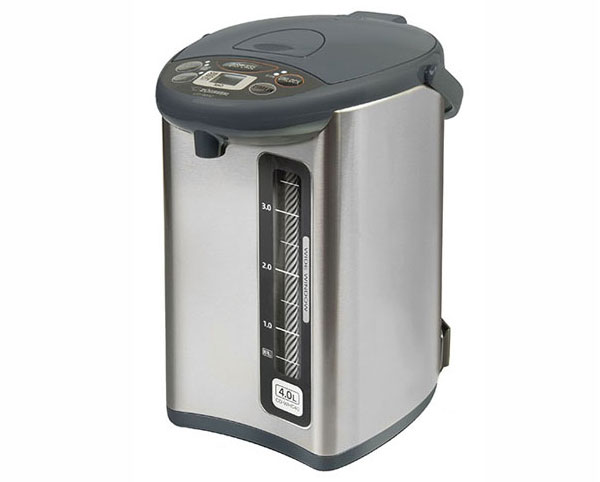 An upgraded Virtuoso Plus Breadmaker was introduced, which simplified and increased menu selection by displaying the full menu imprinted on the lid. The user only needs to reference the type of bread they want, and enter the corresponding number into the program. Oh, and congratulations Zojirushi, for being chosen as a finalist in the annual HomeWorld Design Awards for 2019—good luck in the contest!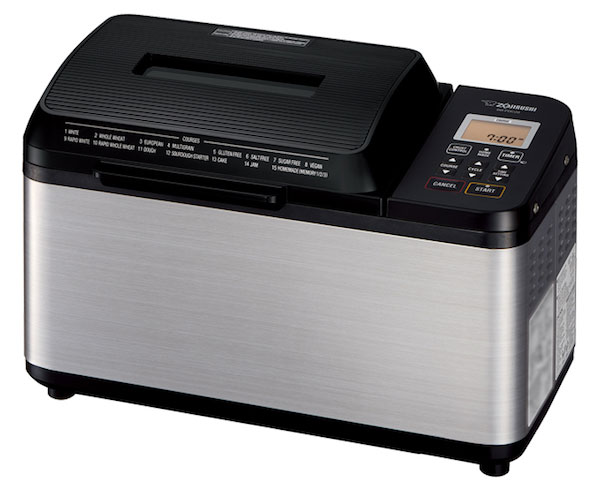 The latest addition to Zojirushi's Stainless Mugs was introduced as well, with a new and improved flip-open lid. The reason I love the Zojirushi brand of bottles is the way they completely disassemble for easy cleaning. It's not like you have to do this all the time, but I feel it's a good idea, to keep everything sanitary. The cool thing about these bottles is that you can purchase a low profile screw-off lid separately, as an alternative to the flip top. If you get a lid that's a different color, you instantly get a two-tone colored bottle!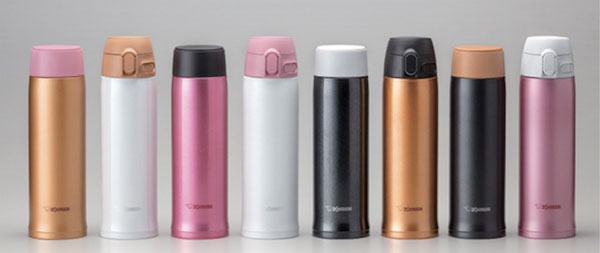 And finally, Zojirushi's very first Toaster Oven was introduced this month. Compact and versatile, it's the perfect size for singles and small families. The main feature is a mesh grill rack that prevents melting food from dripping onto the oven's bottom tray or onto the heating elements. I gotta get me one of these!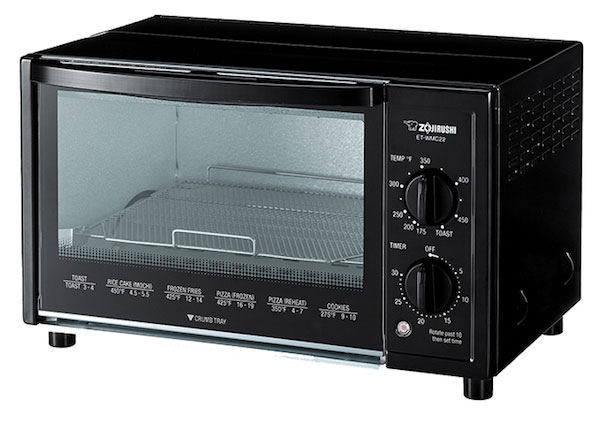 Well, I hope everyone had a good one this year. I think we can safely say that Zojirushi certainly did. As for me, my oldest son is getting ready to graduate from college in 2019, and my daughter is getting ready to graduate high school. Being 4 years apart, they'll be hitting major milestones at the very same time. And we as parents get to experience the whole college thing again, for the next 4 years. Fun, fun, fun!
Happy New Year, y'all!