We're ready for the new year, we're ready to eat some delicious Japanese food!
We're starting this new year by talking about B-kyu gurume!  Have you all heard of this Japanese cuisine before?
B-kyu gurume is a uniquely Japanese style of "B-class" gourmet food that's typically prepared in small restaurants, using inexpensive and local ingredients.  It's typically hearty, filling, and delicious!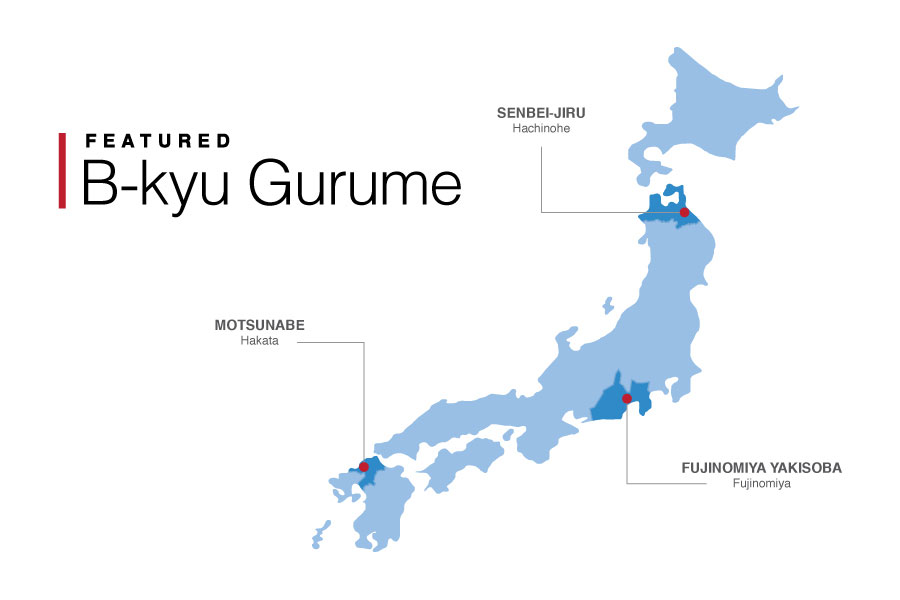 B-kyu gurume food is familiar to many people who enjoy Japanese food.  Dishes such as yakisoba, monjayaki (pictured below), and kushikatsu are common B-kyu gurume foods.  B-kyu gurume cuisine uses regionally-sourced, inexpensive, and humble, down-to-earth ingredients.  Dishes are often prepared at mom and pop-type restaurants and izakaya.  The result of these dishes are comforting, filling, and tasty!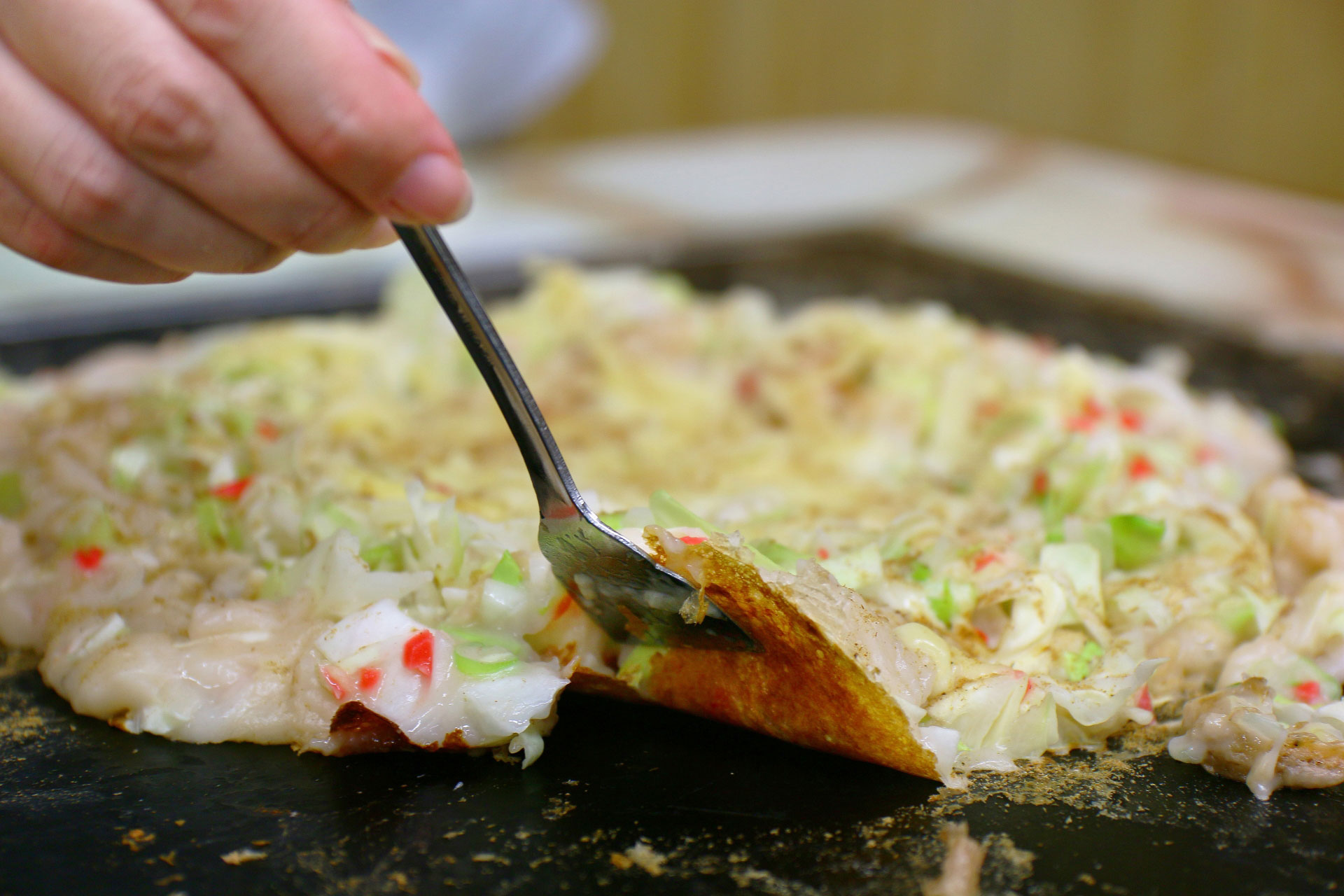 The concept of "B-class" gourmet food originated during the 1980's in Japan.  With economies booming all over the world, Japanese residents and tourists started to enjoy expensive meals at high-end restaurants.  Meals found at local izakaya were considered second rate, earning them a "B-class" rating.  Not so surprisingly, the food was so delicious and appealing to all, that it became considered as gourmet.  When global economies slowed down a decade later, what was considered "B-class" became mainstream.
B-kyu gurume cuisine is also highly regional.  Because of the flagging economic situation during the cuisine's inception, restaurateurs created dishes that were based on regional tastes using local ingredients to attract diners, eventually popularizing this type of cuisine.
One of the most iconic B-kyu gurume dishes is motsunabe.  Motsunabe is a hotpot dish made of cow or pig offal cooked in a broth flavored with leeks, garlic, chili peppers, and other seasonings.  It is a popular local dish in and around the cities of Fukuoka and Shimonoseki in southern Japan. Motsunabe is exemplary of B-kyu gurume cuisine because it is filling, made from local, inexpensive ingredients, and is highly regional.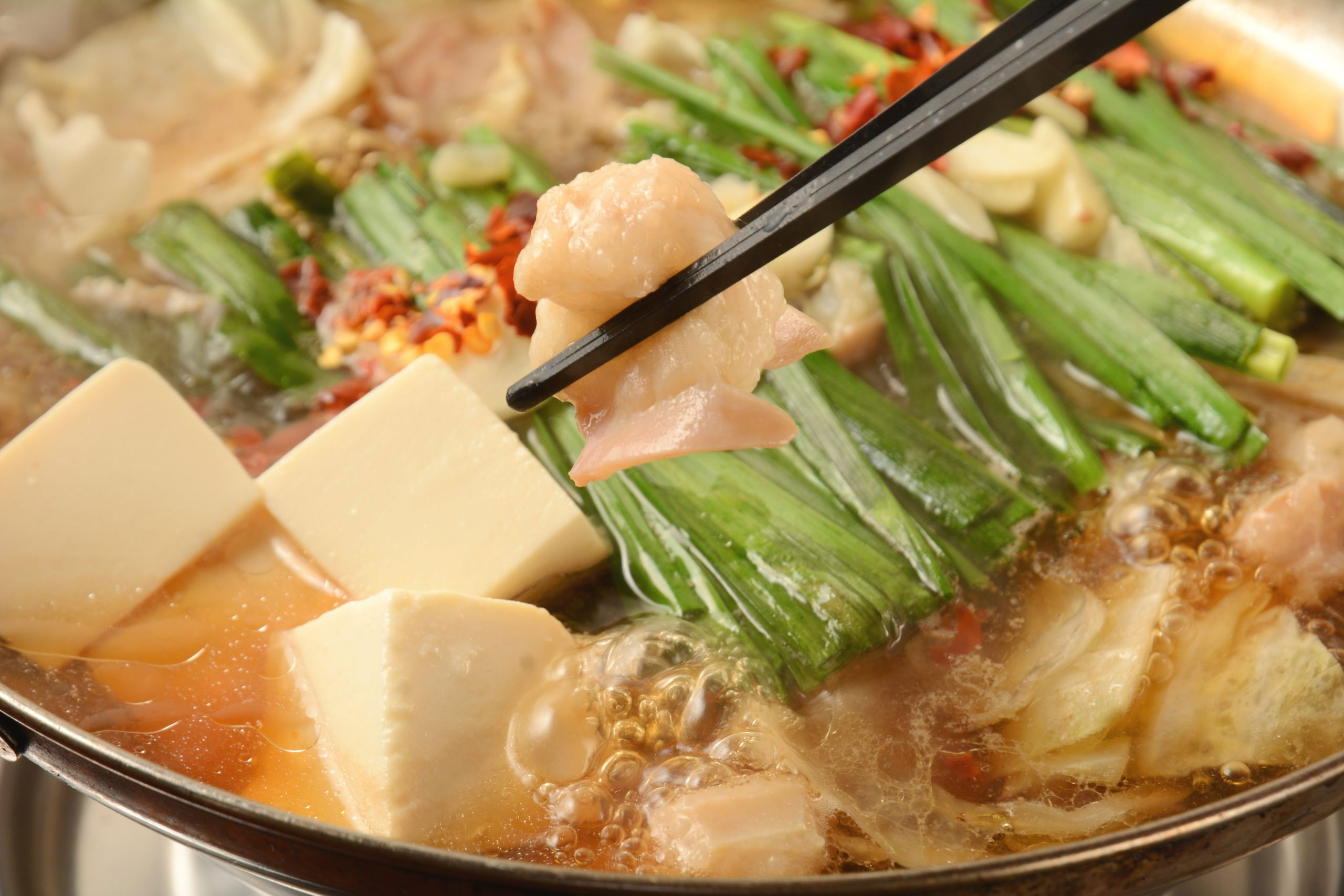 Yakisoba, especially in the style found in Fujinomiya in Shizuoka Prefecture, is another flagship B-kyu gurume dish.  Fujinomiya yakisoba is made with chewy lo mien-style noodles, which are made using inexpensive wheat and local spring water from Mt. Fuji, nikukasu, a meat residue left after processing lard, bonito flakes, and dried mackeral or herring powder.  Along with Fujinomiya yakisoba, senbei-jiru — a soy-flavored rice cracker soup from Hachinohe in Aomori Prefecture is also a favorite B-kyu gurume food.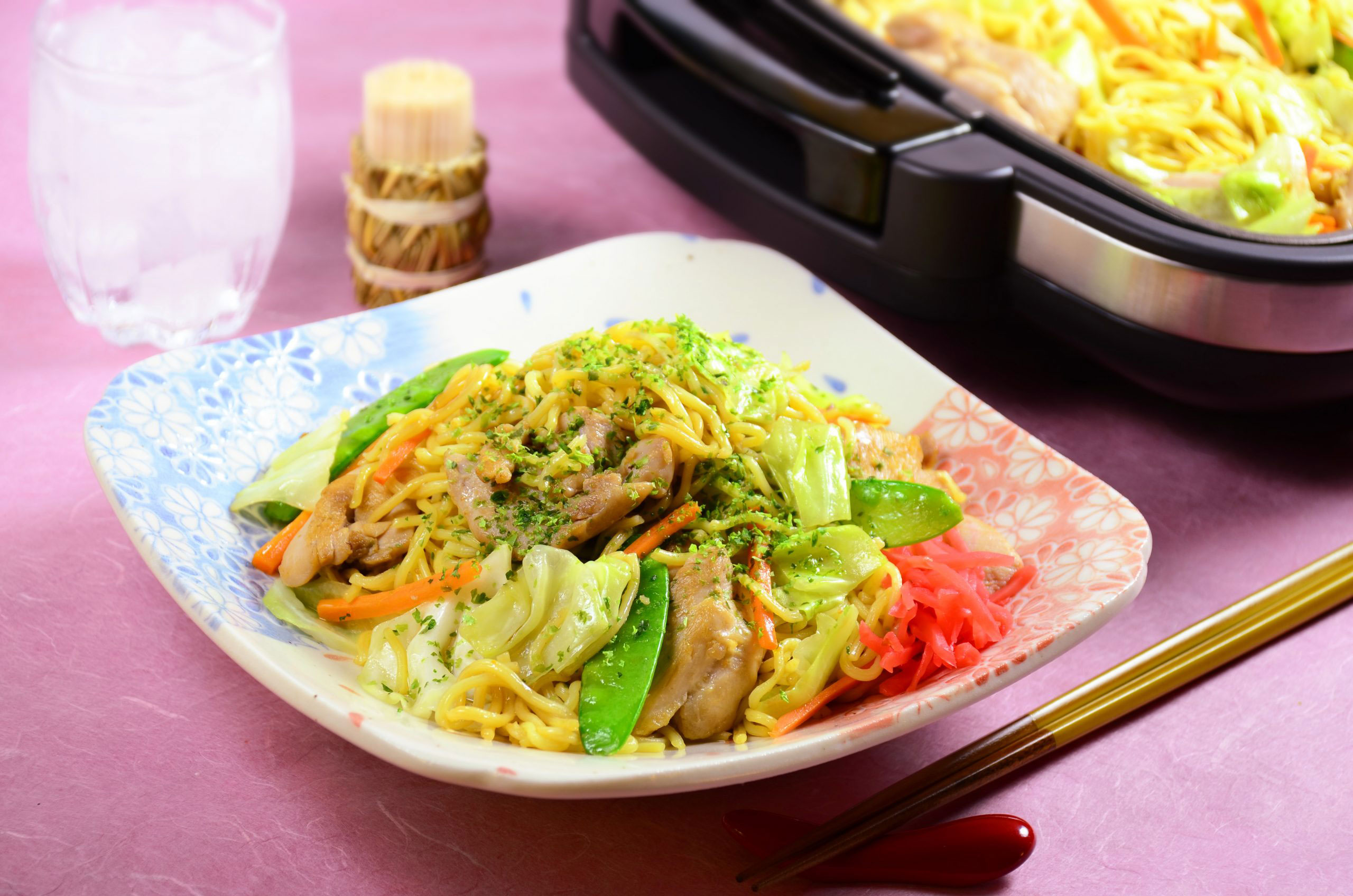 Many varieties of Ramen, okonomiyaki, takoyaki and Fukagawa meshi, or clams with miso broth, are also among the list of B-kyu gurume dishes, and you're sure to find any number of localized, specialty dishes across Japan.
We hope you've had B-kyu gurume dishes before…and if not, we wish you delicious eating as you find some of these dishes in Japan and in the U.S.  Enjoy!