With Valentine's Day on the horizon, we have sharing on our minds. After all, aren't all relationships about sharing? We share experiences, memories, meals, homes. Some of us share expenses, kids and responsibilities! We can't think of one thing worth having, but not sharing. This Valentine's Day, we wanted to steer away from the usual chocolate and flowers, and offer you something more to share.
If you are not yet familiar with our Stainless Food Jars, we invite you to get to know them. With state of the art stainless steel, vacuum insulation technology and gasket seals, these puppies are built to last! We have spent years perfecting these jars to create a product that keeps food warm and delicious with minimum spills. Now, we offer a wide variety in shapes and sizes for every occasion.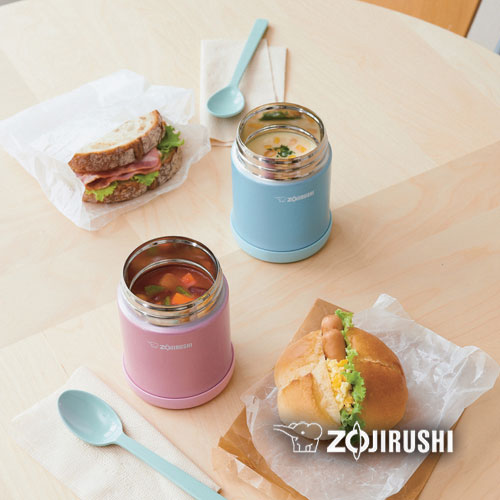 So, why not give the gift of a homemade meal this V-Day? Whether you bring lunch to share with that special someone or offer a meal made with love to a friend or colleague, a hot meal is a wonderful way to show that you care. We have developed several romantic soups for this particular occasion. Check our recipes for ideas and inspiration, and make it your own! We promise, that special someone will not be disappointed! Cheers!
Nanohana, A Japanese Delicacy
This time of year green nanohana take on bright yellow blossoms and a fresh taste. The vibrant yellow buds on this favorite veggie are a sure-sign that spring has indeed sprung. Nanohana or canola plant is actually one of the oldest vegetables cultivated in Asia. With a look and flavor similar to broccolini, you will see nanohana in many Japanese meals as a side, kaiseki course, or pickled and served in a small dish. It is well loved wherever it lands on the table!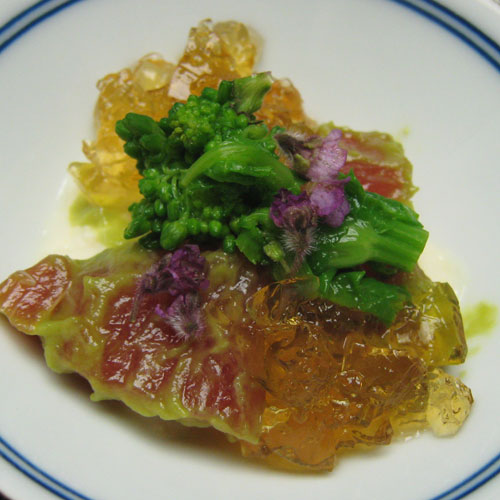 Nanohana is a multifaceted veggie that can be served in a number of ways. High in vitamin C and other nutrients, every morsel is edible from flower to stem. You might find it in the states this year under the umbrella of "broccoli", and you will be able to identify it straight away by its yellow flowers. Keep in mind that nanohana flowers can be very small in size sometimes making them a challenge to find.
If you are fortunate enough to stumble upon nanohana, you will have no problem making it taste delicious. You can boil, steam, sauté in a stir-fry or dip in tempura batter for a seasonal treat. If it is young, you can even enjoy it raw and thinly sliced in a hearty rice salad. Traditionally, nanohana is blanched, dipped in dashi and sprinkled with bonito flakes this time of year. Try it in the traditional sense if you get a chance!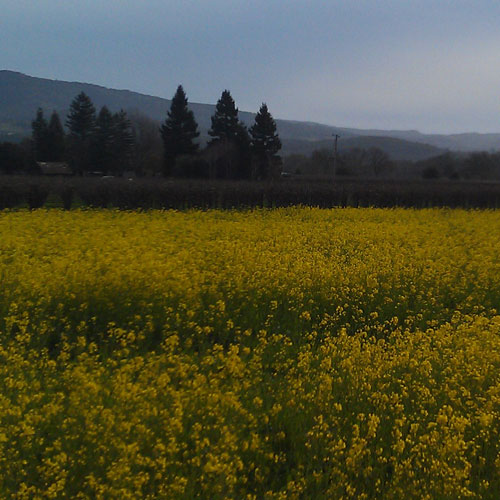 Nanohana with small yellow blossoms is a magical sign of early spring in Japanese culture. If you do find this vegetable in your local farmers market, it will be a sign of good luck for the months to come. Happy hunting!
Donabe, Japanese Earthenware
If you would like to give your one-pot dinners a rustic, country flavor, then treat yourself to a Donabe pot this year. Donabe are clay or earthenware pots for cooking in Japan. You can set them directly on the fire or pop them in the oven for a simple and delicious meal! This was actually one of the oldest tools used to cook rice. They were used in Japan before the invention of electricity. It is a uniquely traditional way to prepare rice.
Most Donabe that are crafted with quality are incredibly durable, and should be able to survive through years of use. There are Donabe in Japan that have survived for centuries! Occasionally however they do chip or crack. Do not leave Donabe empty over the heat. Make sure it is full of tasty food or rice before cooking!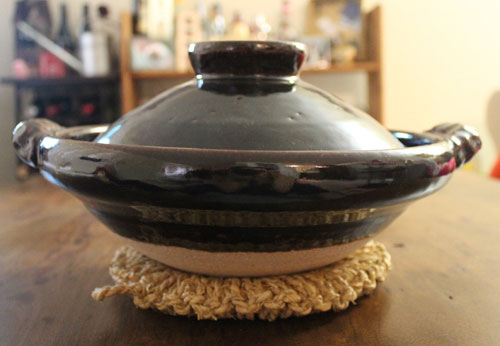 If you do make the jump and decide to purchase a Donabe, then please keep us posted with pictures and recipes! We would love to see how you make these beautiful pots your own!
Product of The Month: Tuff Sports SJ-SHE10
The Product of The Month we would like to feature in February is the SMTuff Sports SJ-SHE10. Perfect for those who are active, this vacuum insulated bottle holds up to 32 oz. of your favorite beverage, hot or cold, for hours. With a lid that conveniently turns into a cup, the Tuff Sports is perfect for soccer practice, tennis matches, even your kids' Tee-ball game!
https://www.zojirushi.com/products/sjshe