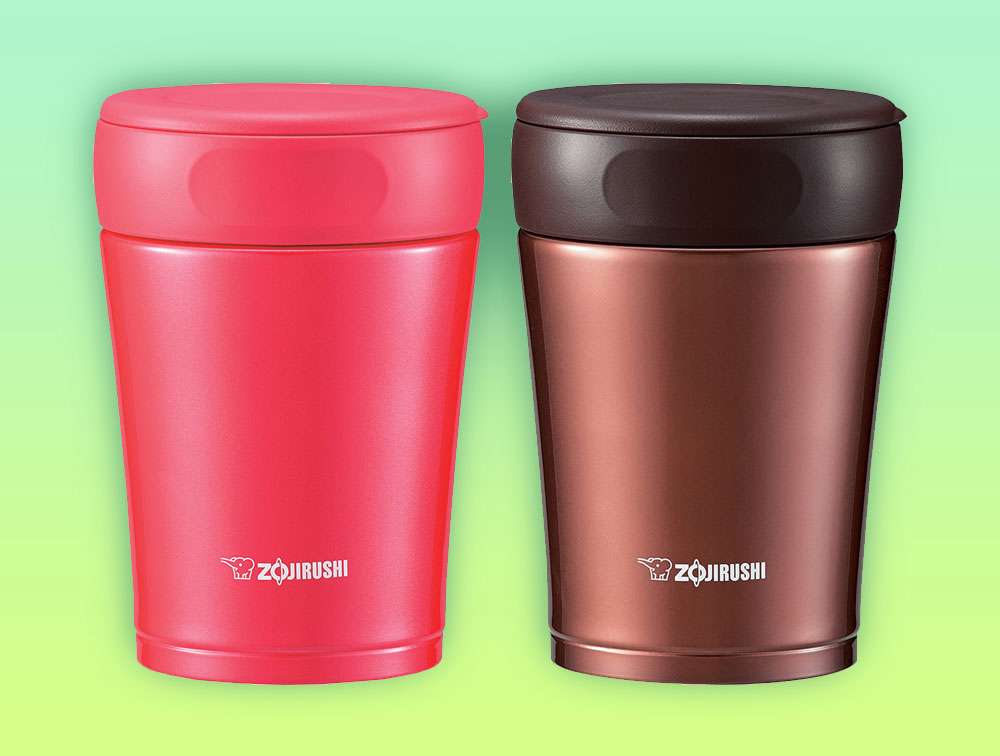 Our Stainless Steel Food Jar (SW-GCE36) is a great way to pack a fresh meal that you can take with, wherever you go!
It comes in a 12 ounce capacity and two gorgeous colors–Nut Brown and Cherry Red. The modern design is both functional and beautiful, and takes up minimal space while maximizing capacity.
This food jar is made using our superior double-walled vacuum insulation technology, where the air between the outer and inner layers of stainless steel is removed, so that heat is prevented from passing through. Your food stays at an optimal temperature, hot or cold, until it's time to eat.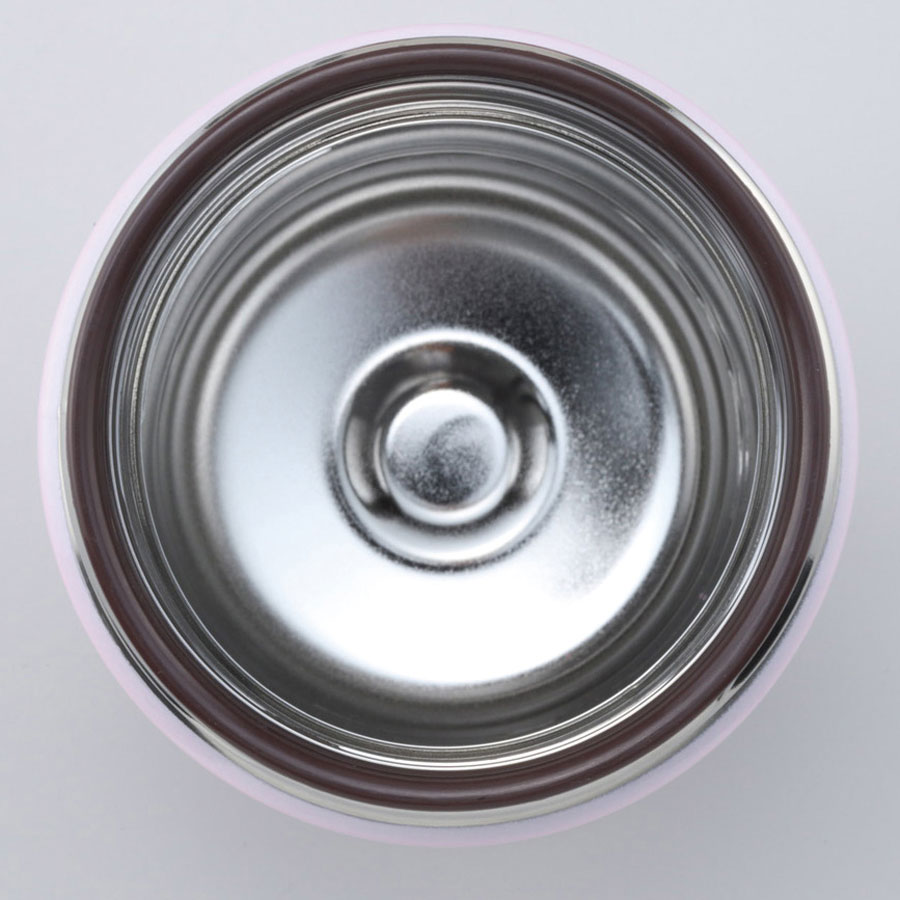 Foods stay fresh in the Stainless Steel Food Jar. The interior is made with sanitary electro-polished SlickSteel® stainless steel, which resists odors and corrosion. And the food jar is easy to fill with a 3 ¼ inch wide opening, and a flat interior that makes it ideal to eat and drink from. This food jar also has a unique removable plastic mouth ring which fits around the rim of the jar for comfort. The food jar and the lid are both easy to clean, and the lid completely disassembles, making it even easier.
We love this food jar for its great features… but mostly for the kinds of foods you can eat from it! Traditional classics like Bean Medley Soup and Total Tonjiru Soup are easily eaten from the food jar. A Stacked Pasta Salad works beautifully in the food jar, easily layered with lots of fresh veggies, pasta and dressing. Bring a snack or dessert, like Red Cranberry Gelatin with Mixed Berries. Even breakfast is easy to make in our food jar! You can make Steel Cut Oatmeal To-Go in the jar with this recipe:
Preheat the food jar by pouring boiling water in it so that it is thoroughly warmed. Keep the water in there for 5 minutes and discard after the jar is preheated.*
Place ¼ cup steel-cut oats and 2/3 cups boiling water into the jar.
Close the lid tightly and shake gently.
Let the oatmeal sit for an hour, and then shake the jar again. Let sit for another hour.
When the oatmeal is ready, carefully open the jar and add sugar and fruit to taste. (May we recommend bananas and chocolate chips, or strawberries and honey?)
* Wasn't that a great tip? You can preheat and precool the food jars so they keep food as close to the original temperature even more efficiently!
No matter what you bring in your food jar, it's sure to be fresh and delicious! Find out more about this food jar on our website and as always, tell us about your favorite food jar recipe!