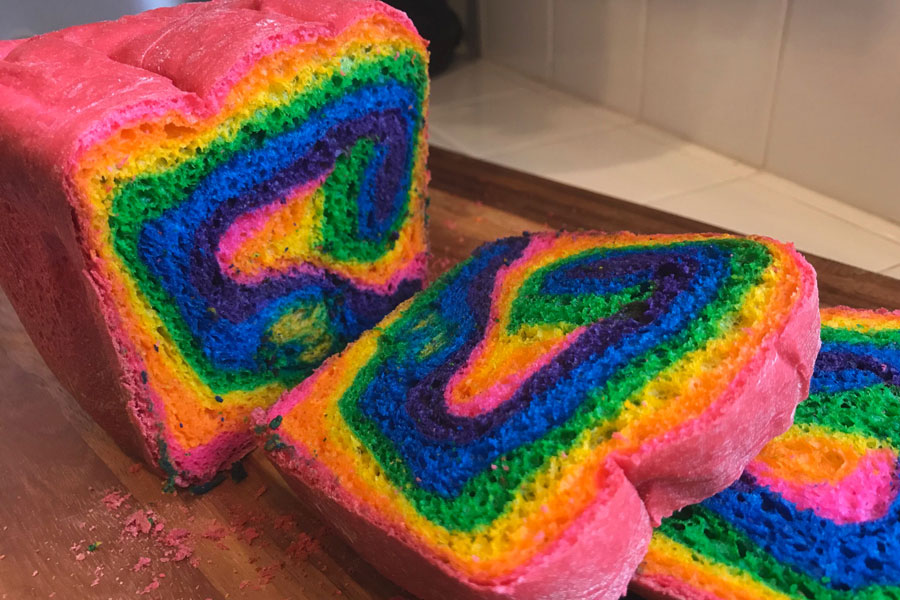 Who knew I could actually bake? And that my Rainbow Bread could look so beautiful? I mean, I cannot believe I did this just by following instructions (which I'm really good at) and literally pushing a button. BUT…I'm taking credit where credit is due; even though this crazy amazing breadmaker by Zojirushi does all the heavy lifting, I did have to make the rainbow part, and it wasn't easy.
Indeed, the trickiest part of baking with the breadmaker might very well be reading the manual. It's written out pretty well, but for a novice like me, I read and re-read it so I wouldn't screw up, and I still managed to stumble on a few steps. I baked with the Zojirushi Home Bakery Maestro® (BB-SSC10), which is perfect for us because it's compact and bakes a 1-lb. loaf; we can't eat that much in a span of 3-days anyway.
The first thing I did was line up all my ingredients for a simple, basic white bread—flour, dried milk, sugar, salt, unsalted butter, dry yeast and water. Then I studied: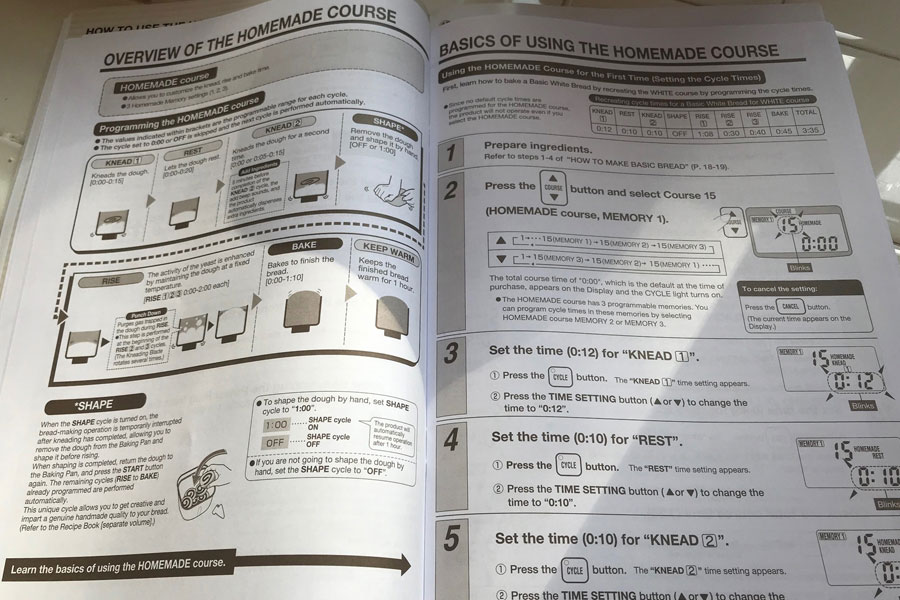 After carefully measuring all the ingredients, I started to load the baking pan, and promptly forgot to add the yeast last so it wouldn't get wet. This is what it's supposed to look like (my second try), with the water underneath all those dry ingredients, and the yeast sitting on top.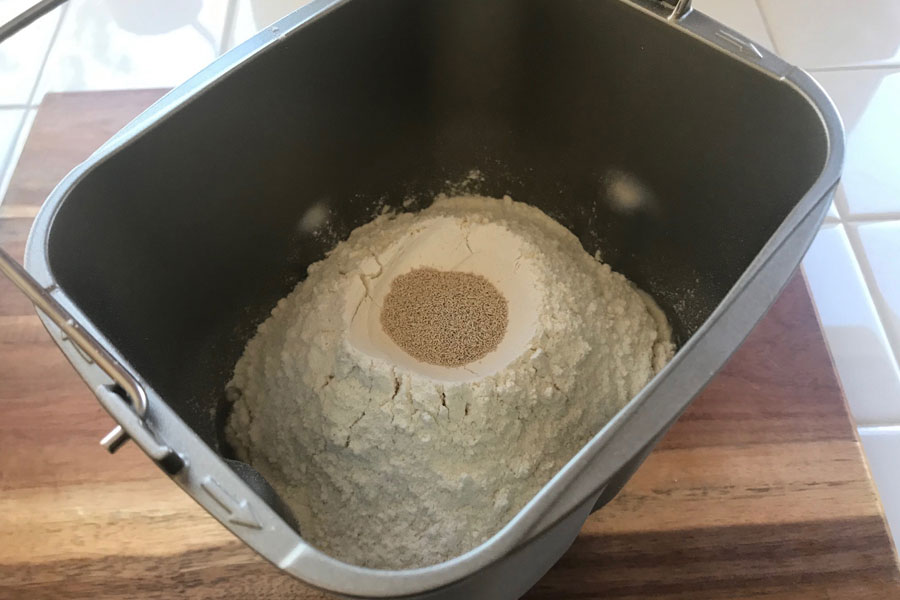 Then the breadmaker does the rest—which is great if you're baking plain white bread, but I was planning Rainbow Bread, so I was supposed to interrupt the cycle to add food coloring to the dough. My second mistake—I set the cycle wrong so I had to let it go and settle for plain white bread this first time around. Oh well, I needed a test run anyway!
The unveiling of the finished loaf! So exciting! And it smelled soooo good!
Not bad for a first try. The golden color was great, and it didn't collapse on me—LOL! And by the way, the fresh bread tasted like…homemade bread! Moist and warm. If you decide to keep it for a few days, I'd recommend toasting it by the 3rd day. Trust me, you'll still love it.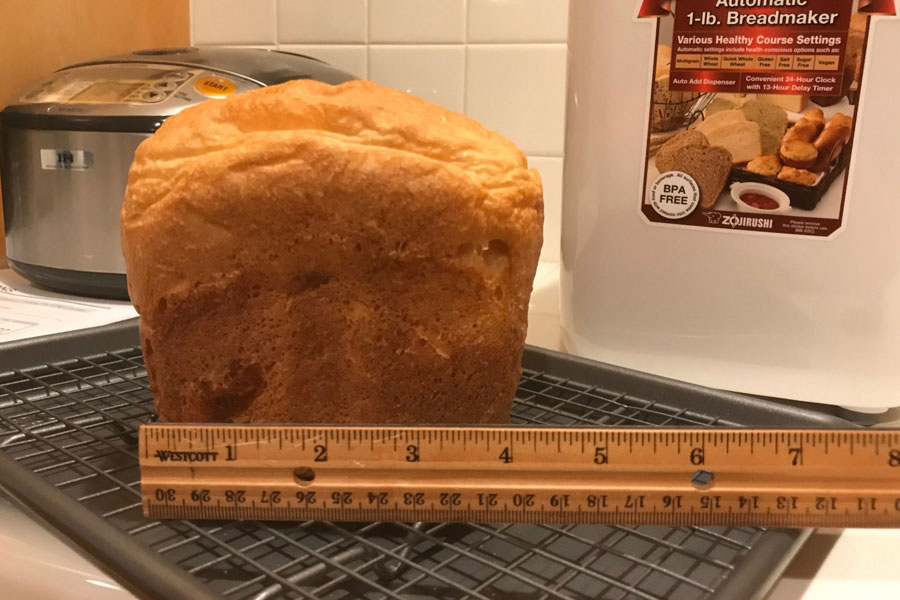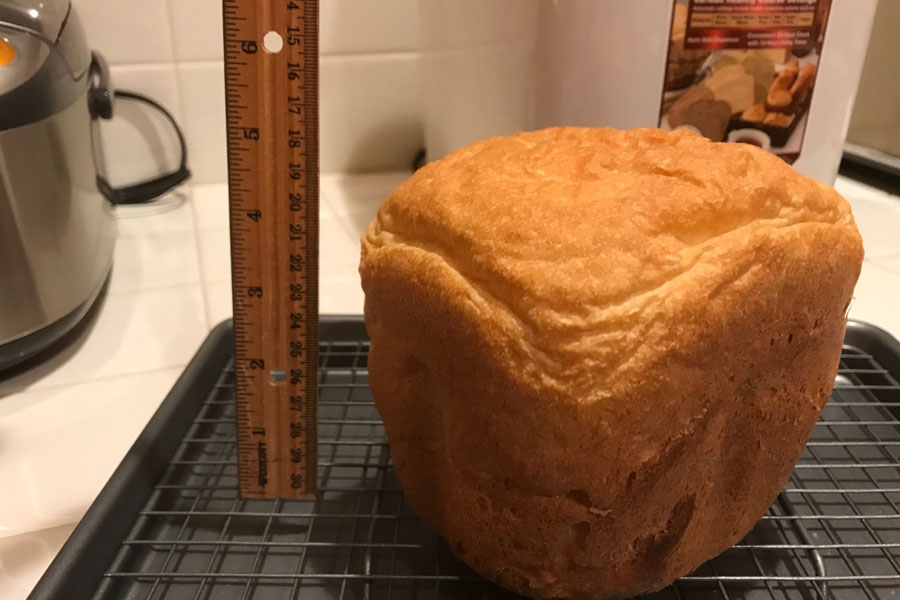 Here's how I did my Rainbow Bread. The Breadmaker has a homemade setting, which allows you to take out the dough after it's been kneaded and before it bakes. This gives you some time to do whatever you want to the dough—like add extra ingredients, or in my case, add food coloring. The dough is very sticky, but if you have enough flour on your hands, it's manageable.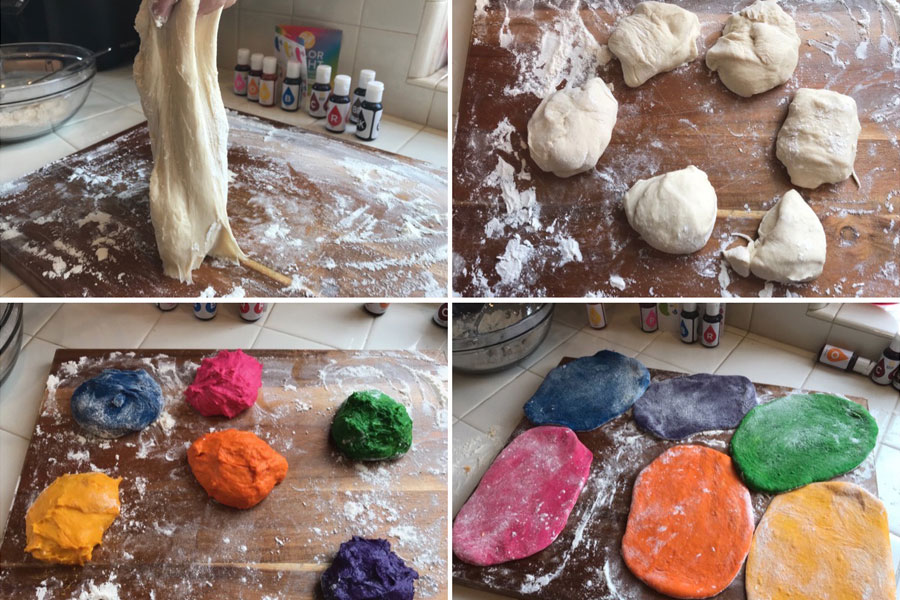 Then you flatten it, stack it, and roll it up!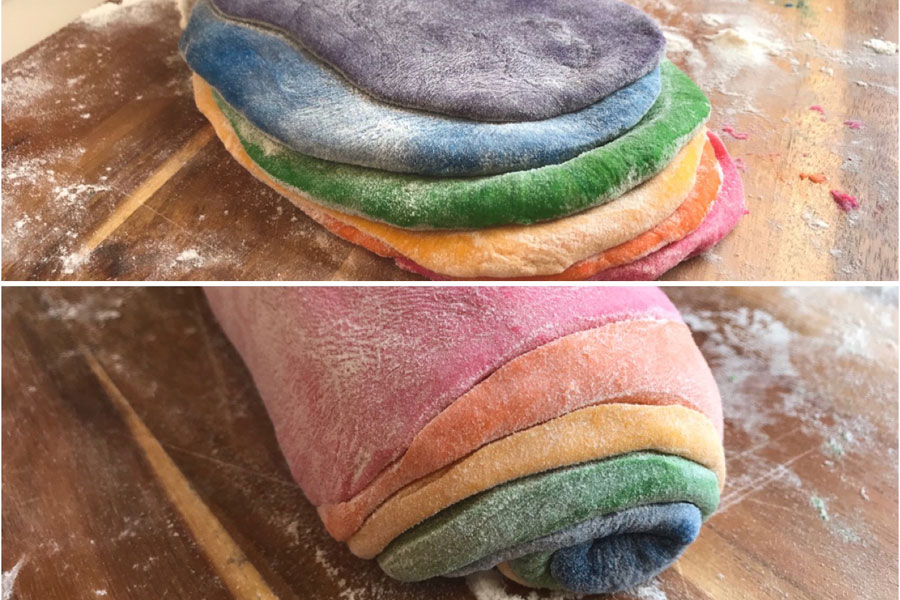 After you reload it into the Breadmaker, the cycle starts up again, and the machine does the rest. The longest wait time is by far this part—the dough sits and rests to give it time to rise, and then finally bakes. The total from start to end was about 3-1/2 hours (not including the coloring part). But doesn't it look amazing? Like a sculpture, if I do say so myself!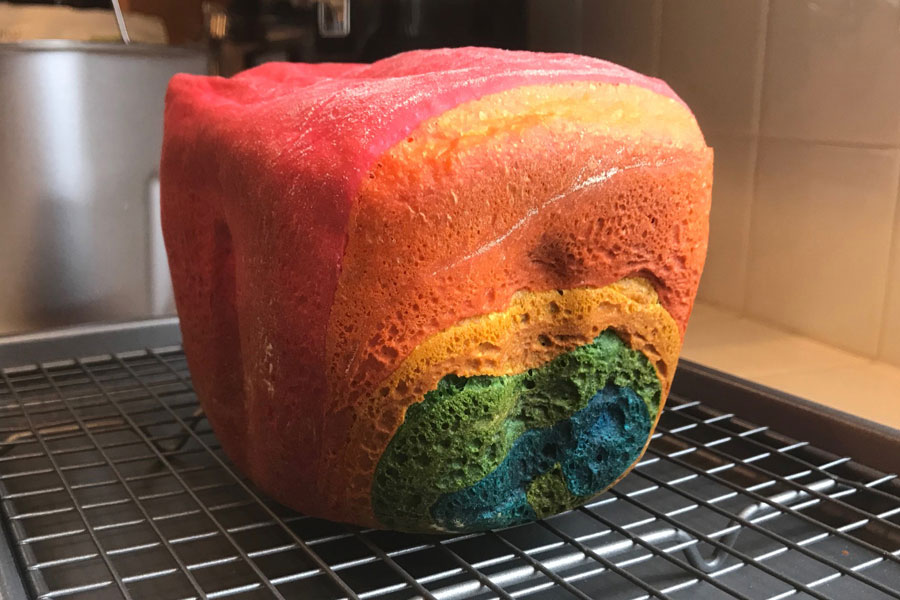 I have to admit this was a lot of fun and was an awesome weekend family activity. I can't wait to try the other breads on the menu, like European and the Cinnamon bread; my family wants to do more Rainbow bread in pastel colors!
Images by Bert Tanimoto and @ironchefmom