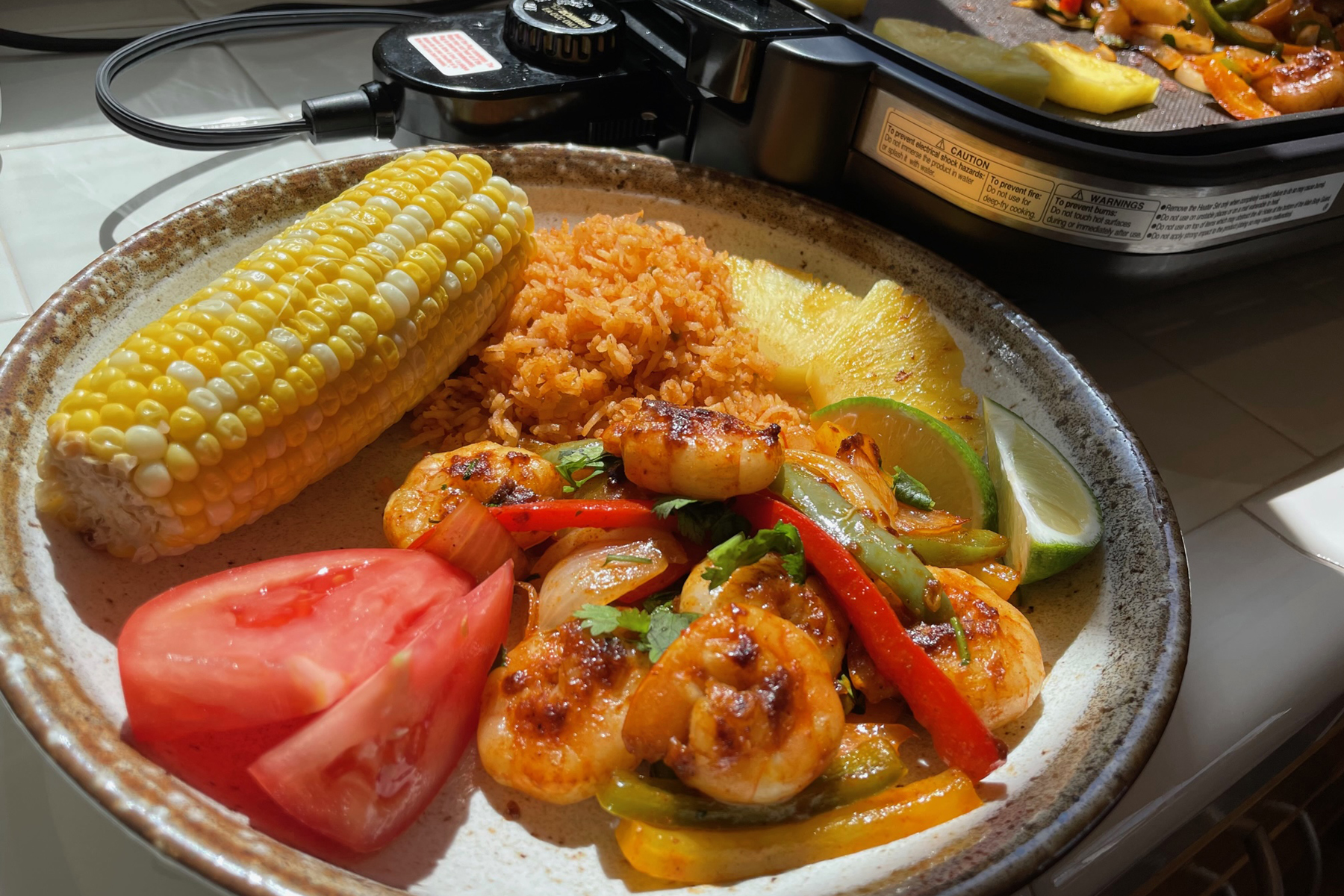 My challenge for Cinco de Mayo—how many Zojirushi products can I use to cook a Mexican meal? Our dinner tonight was Shrimp Fajitas, Mexican Rice and Corn, which I made with our electric griddle and rice cooker. I set the timer on my breadmaker and baked some bread for the next day so we could have Molletes (Mexican toast) for brunch.
Mexican rice is a whole lot easier with a rice cooker. I found a good recipe that I'll credit at the end of this post, but the beauty of using my Zojirushi Umami® Rice Cooker was that I could steam my corn at the same time! The ingredients just all go into the pot.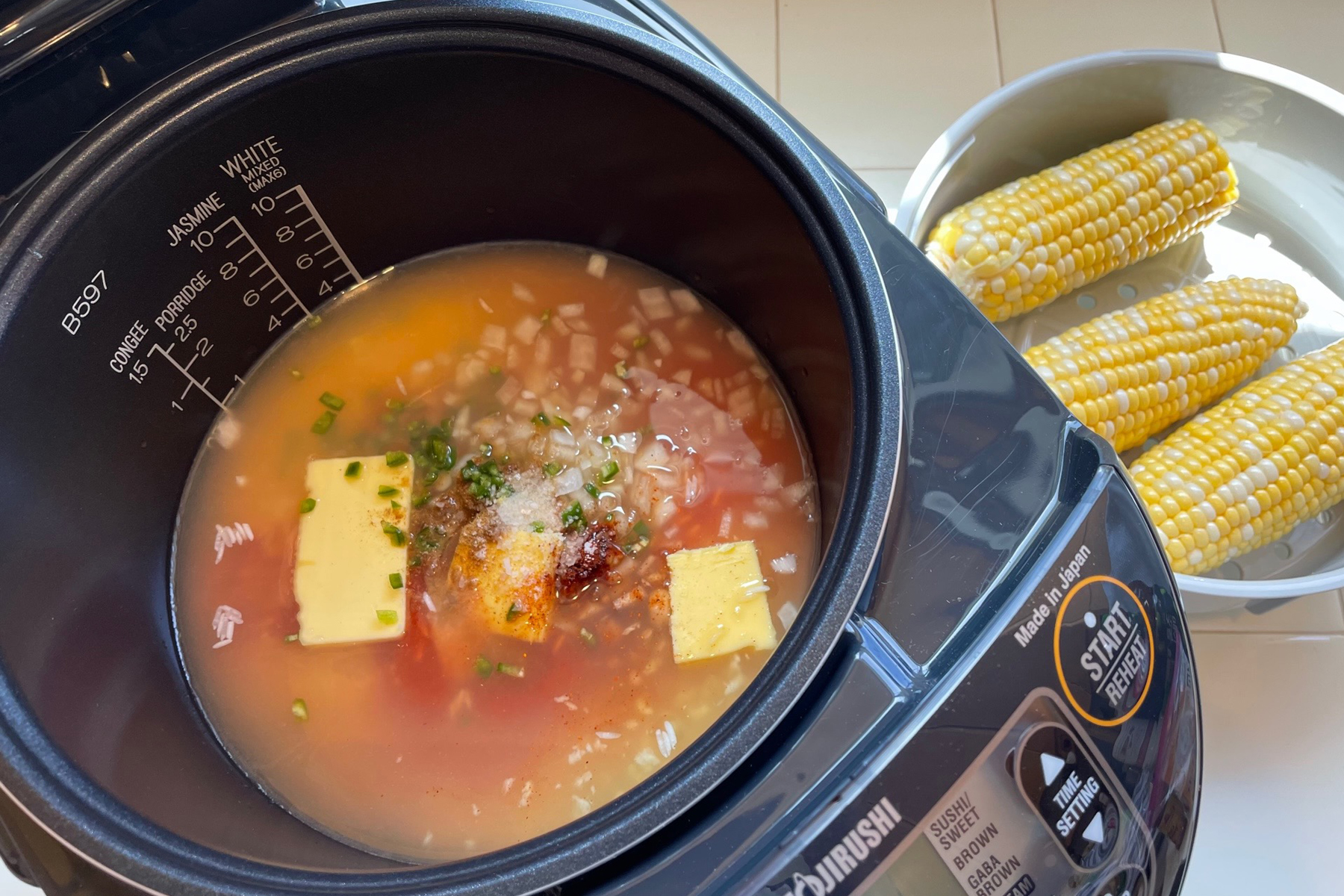 Long grain rice works best for Mexican rice, so you get the fluffy texture without the stickiness. I used Basmati, which worked out perfectly, and cooked it on the Quick Jasmine menu setting. I don't want to brag (yes, I do), but this was restaurant quality. So good.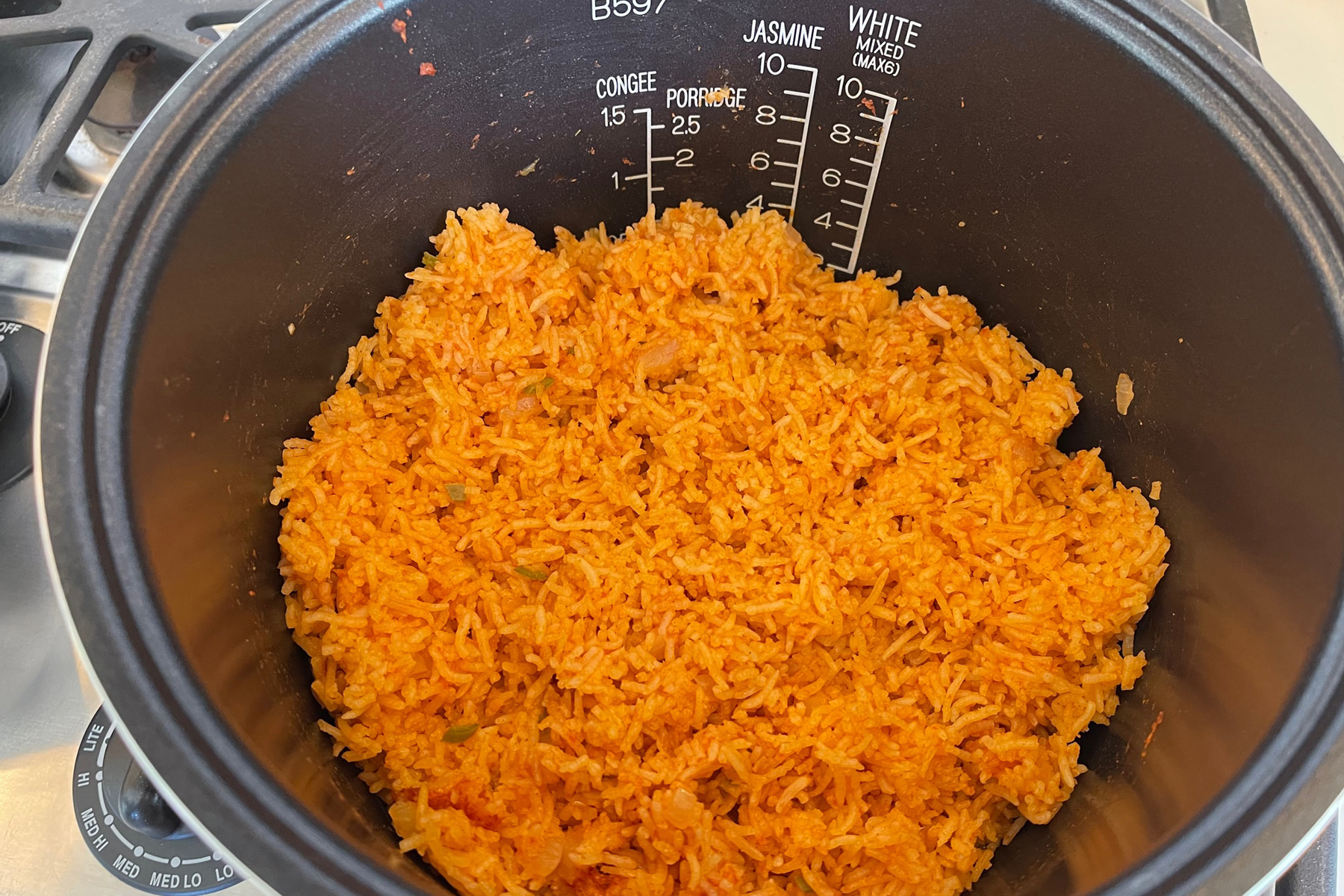 And here's what I love about this rice cooker. The steaming basket gives you the opportunity to multi-task if you can think creatively. It's just large enough to hold three ears of corn, so why not? They came out golden, didn't they?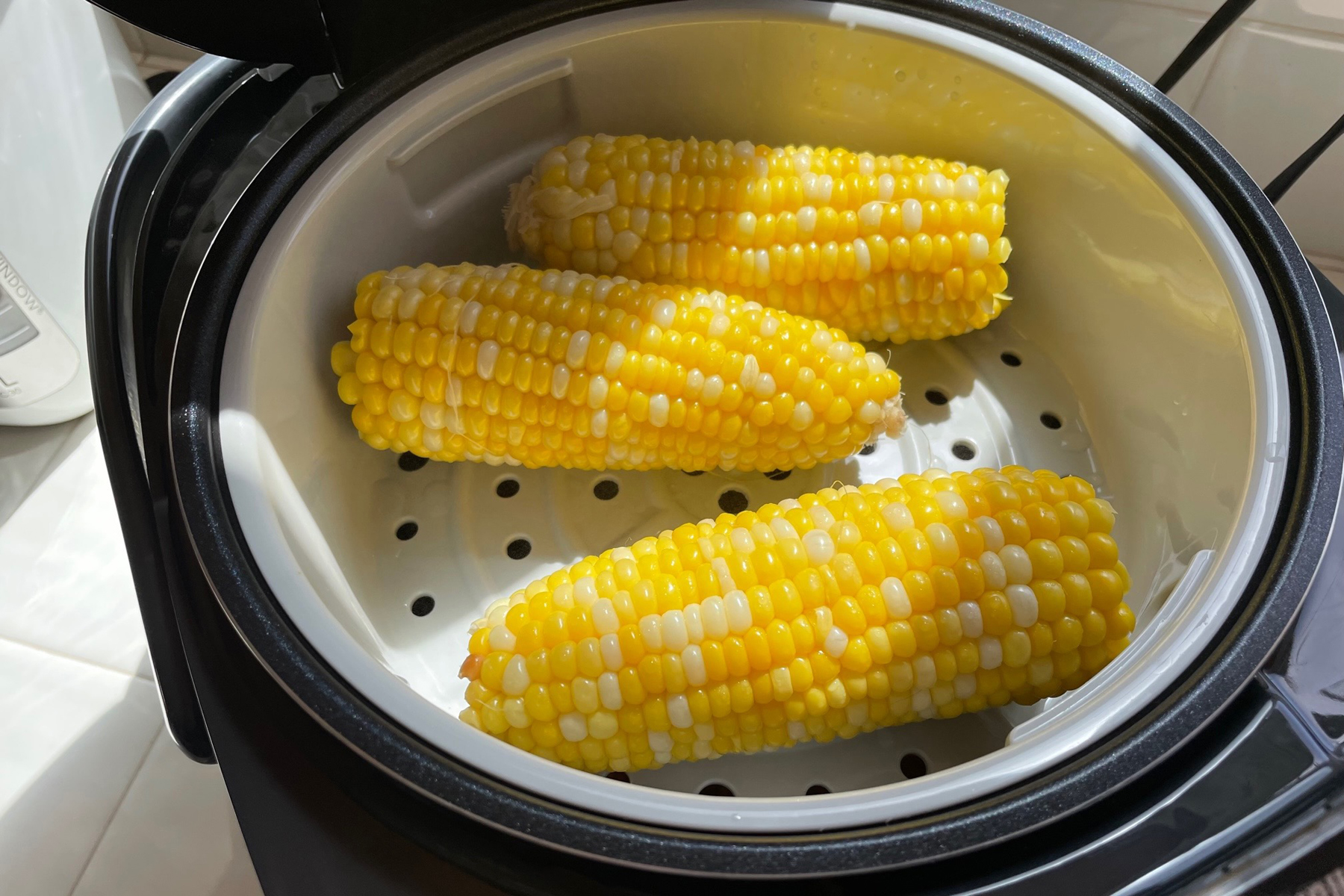 Now on to the Fajitas. The shrimp is frozen, sure, but I used a Chinese restaurant technique that is supposed to firm up the shrimp and give them that snap and crunch when you bite into them. You're supposed to coat the shrimp first in a mixture of sugar, salt and baking soda, then marinate them in a bath of ice water for a couple of hours. Rinse all of it off with cold water and drain before using. Guess what? It works! Look it up and see for yourself.
I did fajitas before on this blog, but I feel I didn't get the results I could have because I used a packaged liquid sauce to season it. I mean, it was the only one that was labeled specifically for fajitas, so that's what I got. But frying it all in liquid just made it too wet. This time I used a packet of ordinary powdered taco seasoning and sprinkled the shrimp with it. This electric griddle was made for dishes like fajitas.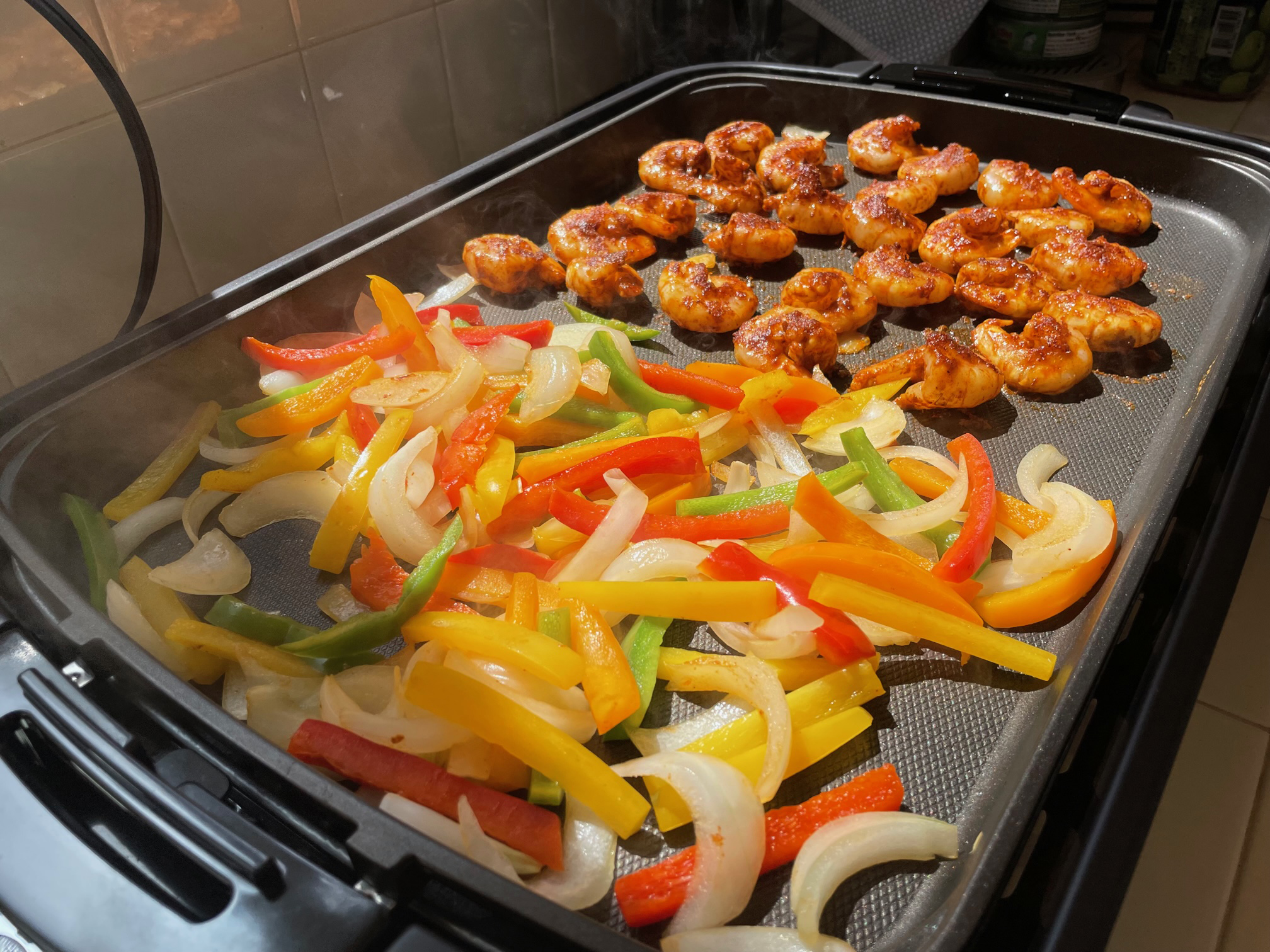 After mixing everything up, I even had room to fry some pineapples.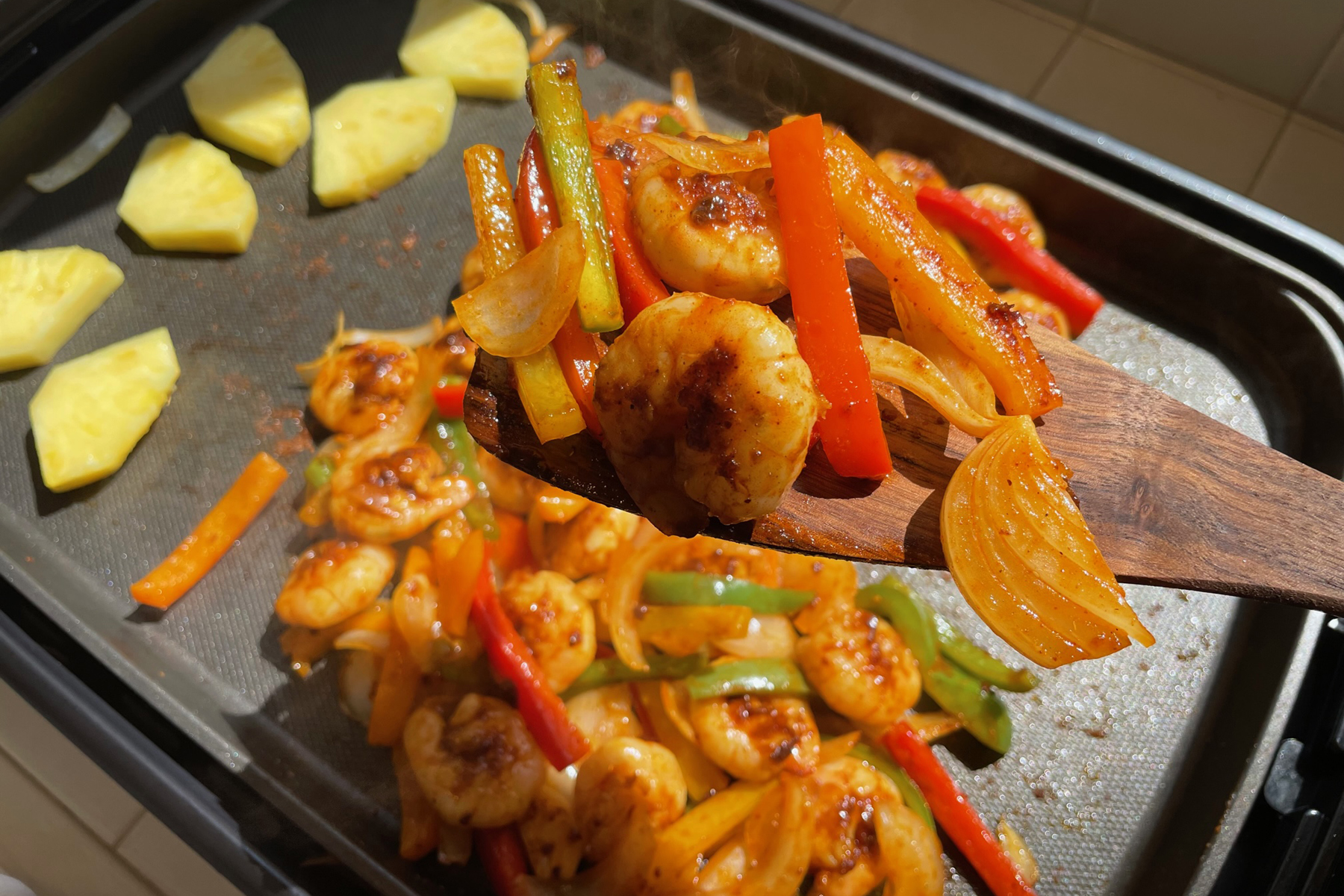 So have you ever had molletes, or Mexican bean toast? This was my first time, and I liked it! I figure it all starts with really good bread, so I made my own with the breadmaker. Kept it simple—I baked the basic Japanese white bread course because that's my favorite and the easiest to bake. The advantage to this kind of bread is that you can load up the breadmaker the night before and set the timer to bake the next day—you don't have to worry about perishable ingredients sitting in the machine. By mid-morning it was ready to cut into thick slices!

I made my own pico de gallo (salsa) with tomatoes, onions and cilantro; I used a can of refried beans and topped it off with some crumbled Mexican cheese. I toasted my bread but didn't melt the cheese—the warm beans and toast combined with the fresh salsa was enough for me. This was good stuff! The thick toast was crisp and held everything together but was still tender and fluffy on the inside. Add some Tapatío® and you're ready to go! And it looks good too, sí?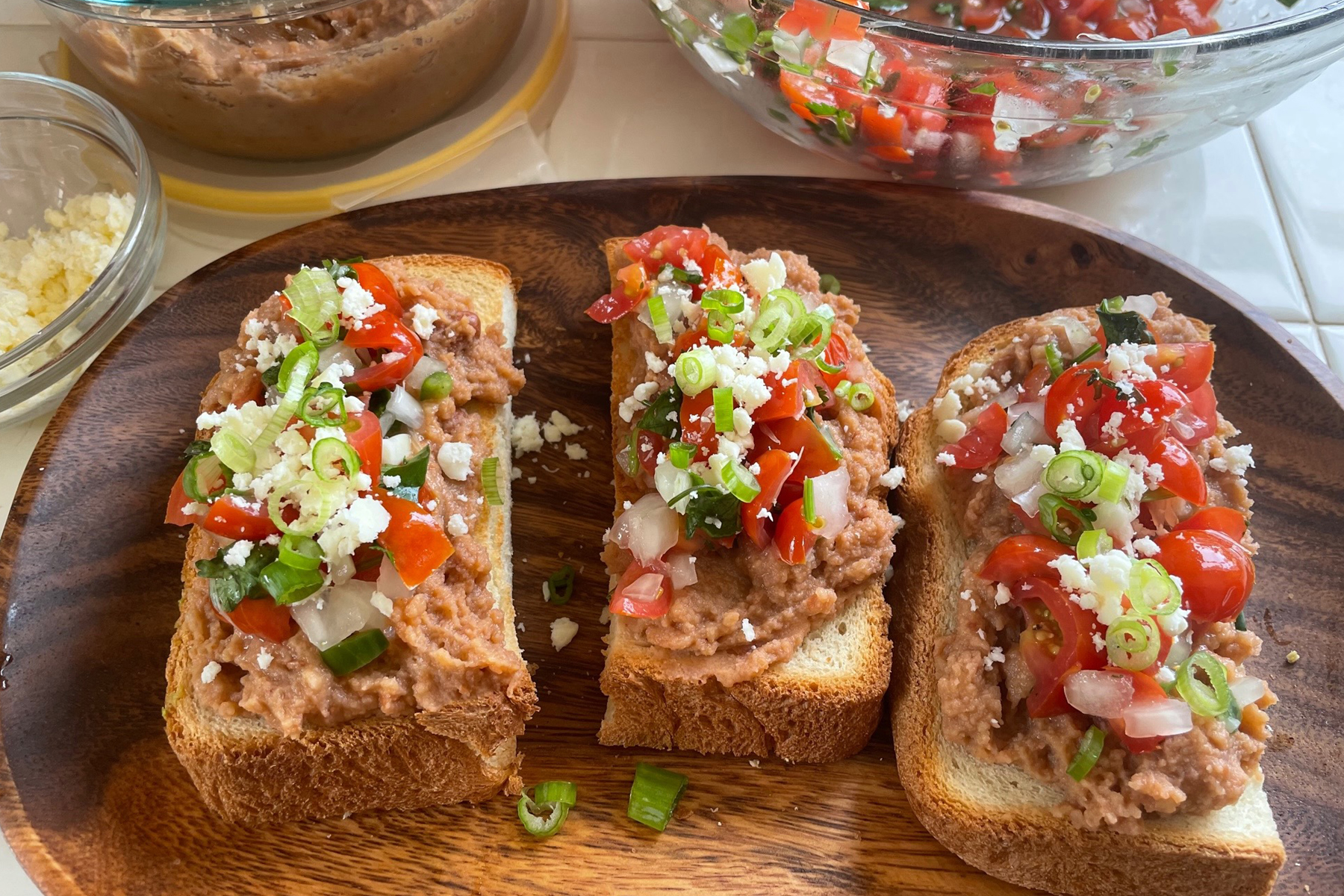 That's my Cinco de Mayo challenge—using as many of my Zojirushi products as I could. Lucky I love Mexican food! What are you all going to do?


Products used in this post: Umami® Micom Rice Cooker NL-GA10/18, Gourmet Sizzler® Electric Griddle EA-DCC10, Home Bakery Maestro® Breadmaker BB-SSC10
Rice Cooker Mexican Rice: Pinch and Swirl
Please note that these recipes were not tested by Zojirushi America.
All images by Bert Tanimoto ©2023