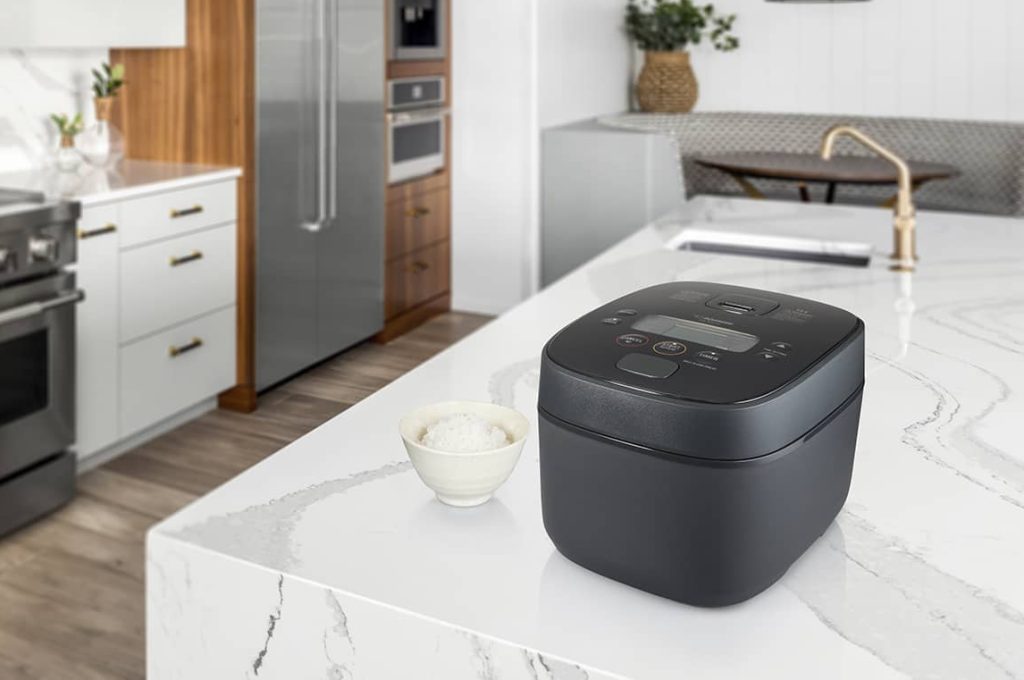 Each and every day, we find ways to celebrate our mothers, but in May, we work extra hard to dedicate an entire Sunday to honoring their presence. If you're looking for ideas on how to make Mother's Day this year special, we'd like to introduce you to your perfect sidekick – our newest Zojirushi Induction Heating Rice Cooker & Warmer NW-QAC10/18. We're proud to introduce this new IH Rice Cooker as one of the best in our line-up that not only cooks rice perfectly and does so much more. Keep reading to see how.
Meet the Induction Heating Rice Cooker & Warmer NW-QAC10/18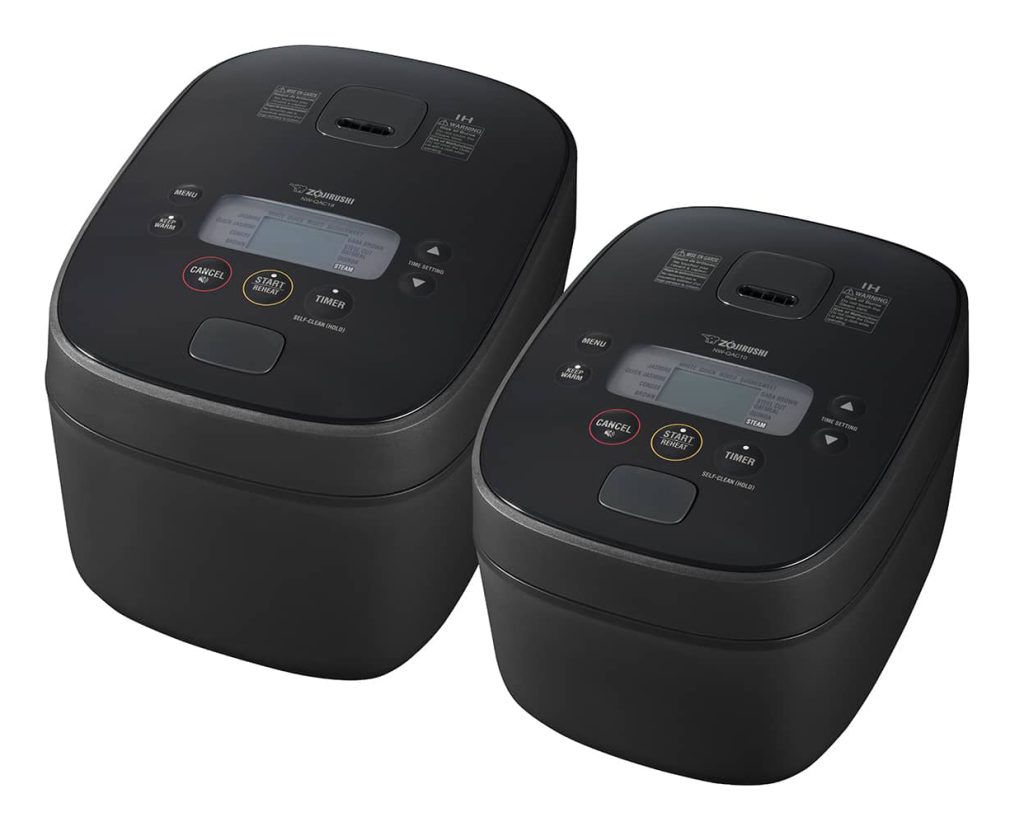 The Zojirushi Induction Heating Rice Cooker & Warmer comes in a sleek black color and an elegant flat-top design. Available in two sizes, 5.5 cups or 10 cups, this versatile rice cooker features a modern look with an integrated control panel that is easy to use, making it a great addition to any kitchen. 

The Technology
The Japan-made Induction Heating Rice Cooker & Warmer uses superior Induction Heating (IH) technology to generate high heat and make fine heat adjustments which result in fluffier aromatic rice. 
While other rice cookers use a single electrical plate at the bottom of the cooker to heat the rice, Zojirushi's IH technology utilizes heat from a balanced magnetic field that surrounds the rice cooker. This transforms the entire inner pan into a heating source that yields evenly cooked rice – every single time.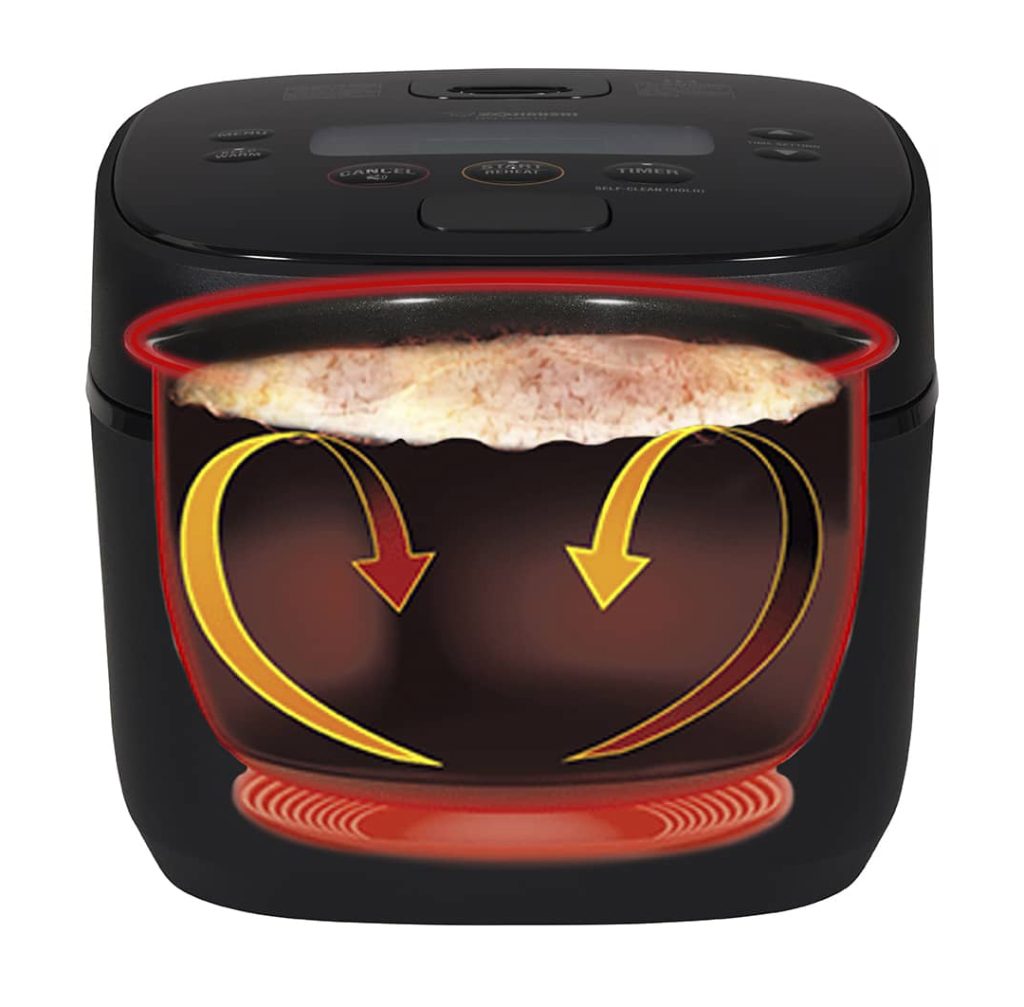 After the rice has been cooked, the automatic keep warm feature keeps the rice at the best temperature to preserve freshness so you can enjoy delicious rice throughout the day. The extended keep warm function keeps your rice at an optimal temperature, preventing it from drying, which is convenient for keeping rice warm for longer. The reheat function allows the rice to be enjoyed later without changing the taste or texture.
Safe to Use and Easy to Clean Up
As always, all surfaces that come into contact with food are BPA-free. And the cooker is designed to be easy to clean, including a self-cleaning function that reduces lingering scents between uses. 
The thick-black spherical inner cooking pan can be removed from the cooker to wash. The dependable cooking pan is made of aluminum, durable stainless steel clad, and features double nonstick layers for effortless cleaning.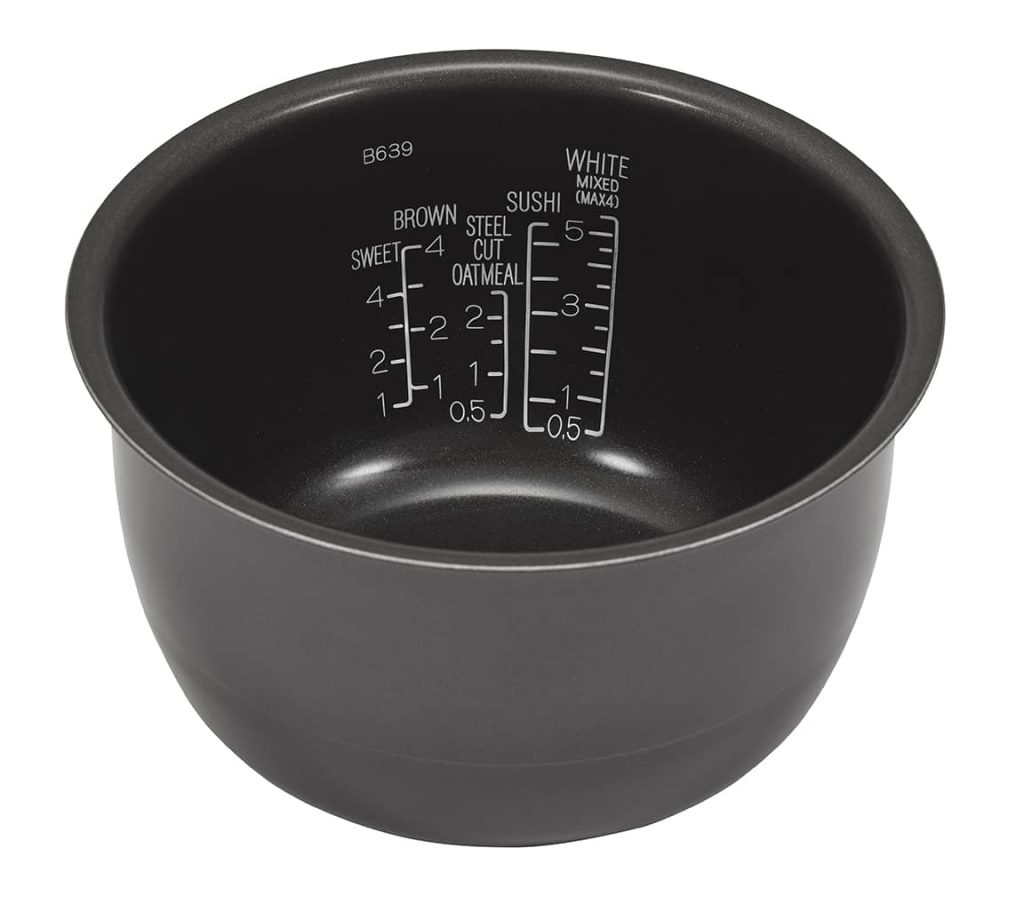 And the machine has an integrated steam vent that supports easy cleaning while preventing excessive condensation from accumulating within the device or on the outside.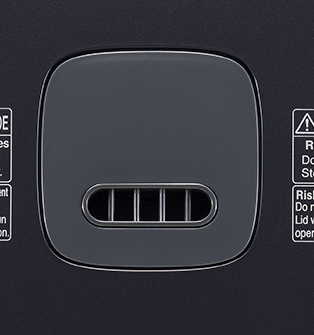 There is also a steaming tray that fits comfortably inside the rice cooker to quickly use the steam function and then can be removed for a quick wash. Additionally, enjoy easy measuring with the included rice measuring cup and easy serving with the spatula. When you're not using the spatula, you'll notice the bottom is self-standing, keeping your serving station clean.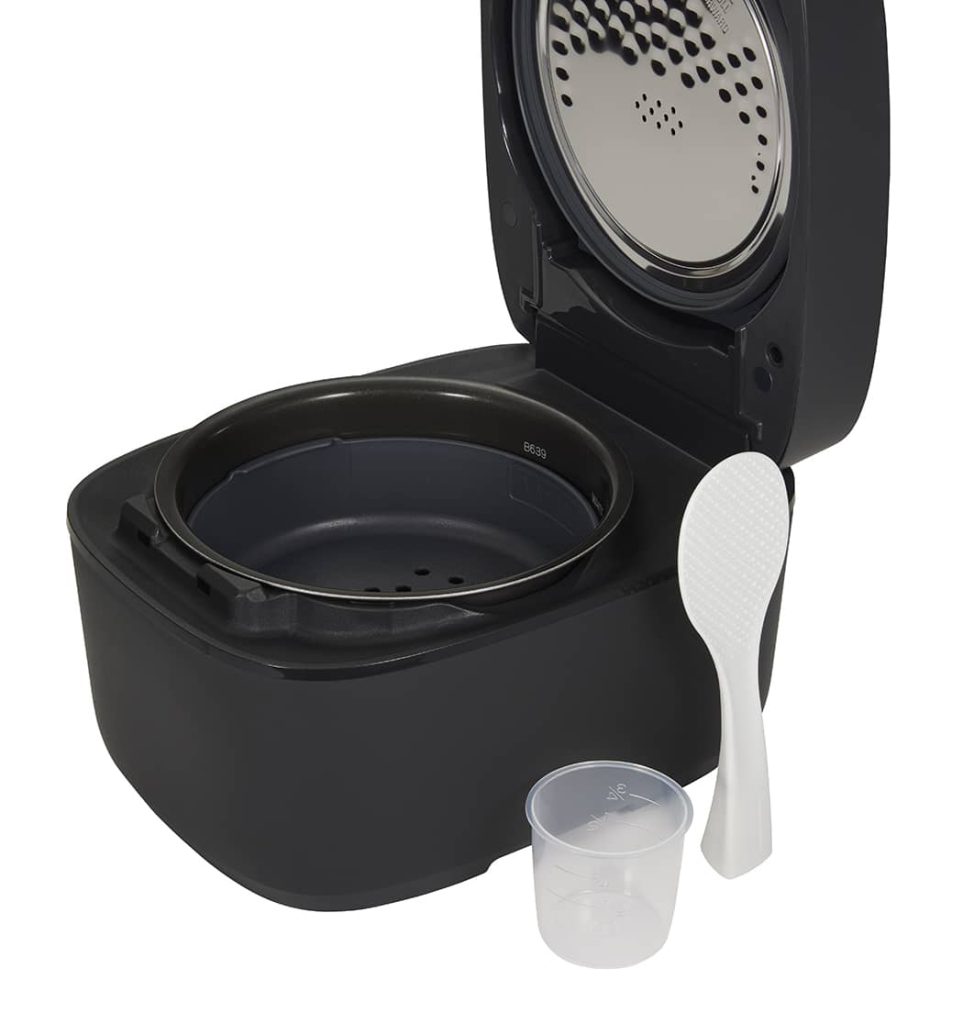 When you're done cooking, serving, and storing your rice – you can easily remove the stainless-steel inner lid. This detachable machine component is easy to wash, dry, and reattach to the rice cooker for convenient, mess-free cooking.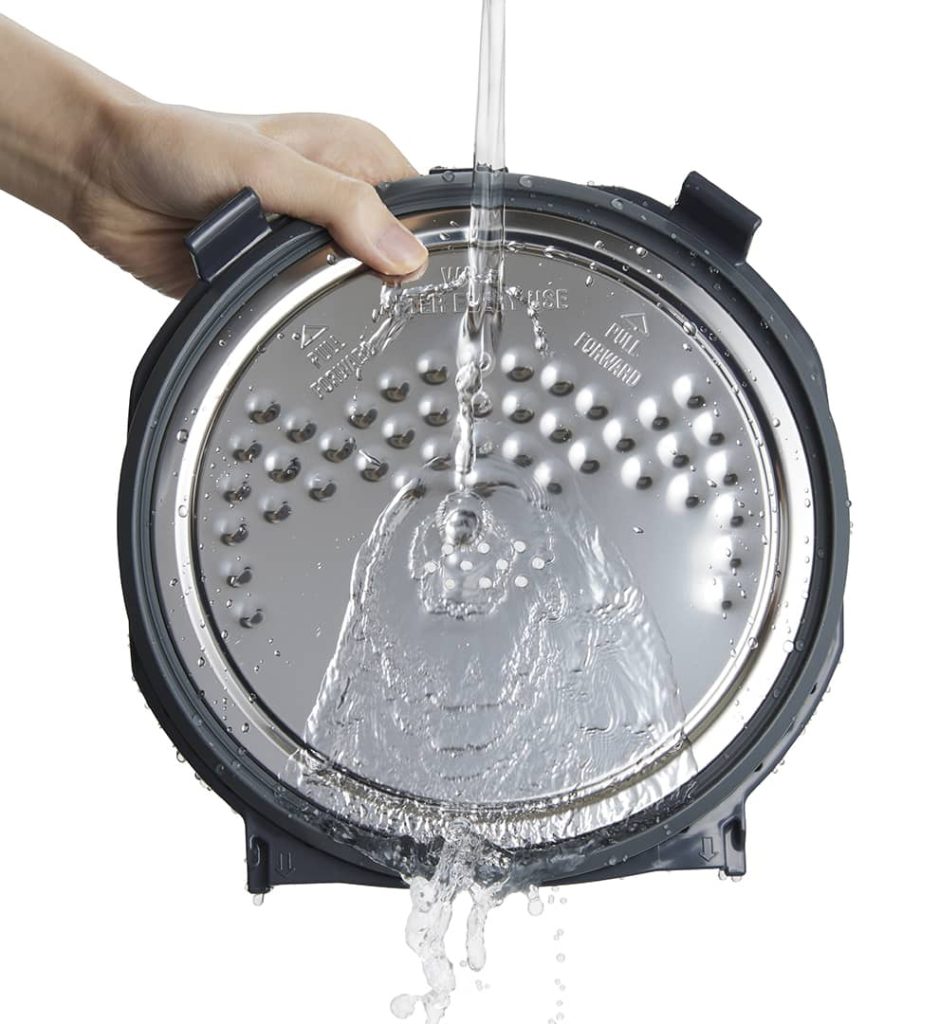 Mother's Day Menu
So, now that we know all the features of our product of the month – let's explore what dishes we can make for our Mother's Day lunch.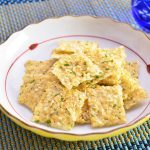 Starter: Consider beginning your meal with a charcuterie board that features cheese, fruits, nuts, some meats, and Cheese Senbei. This cracker snack has been enjoyed in Japan, since the olden days. While originally flavored with salt and soy sauce, this recipe uses other flavors your guests will love.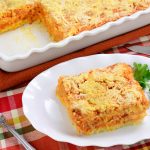 Main Course: After the guests have enjoyed their drinks and appetizers, invite them to enjoy some Lasagna-Style Baked Risotto. Did you know that the word lasagna refers to one of the oldest types of pasta? It also described a dish layered with several sheets of pasta. While this dish doesn't feature pasta, per se, it does have layers of delicious rice with meat sauce that is baked to absolute perfection.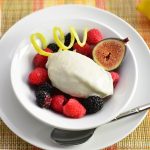 Dessert: We recommend preparing an Ice Rice Gelato to finish your lovely Mother's Day lunch. This dish is smooth and creamy. Top with whipped cream, fruit, chocolate fudge, or whatever you have on hand – and again, feel free to prepare in advance so you can enjoy the day with your guests instead of being relegated to the kitchen for the whole event.
What is your favorite recipe to make in the Induction Heating Rice Cooker & Warmer NW-QAC10/18? Be sure to share your thoughts with us on social by tagging your photos on  Twitter, Facebook, or Instagram! #Zojirushi #ZoFan