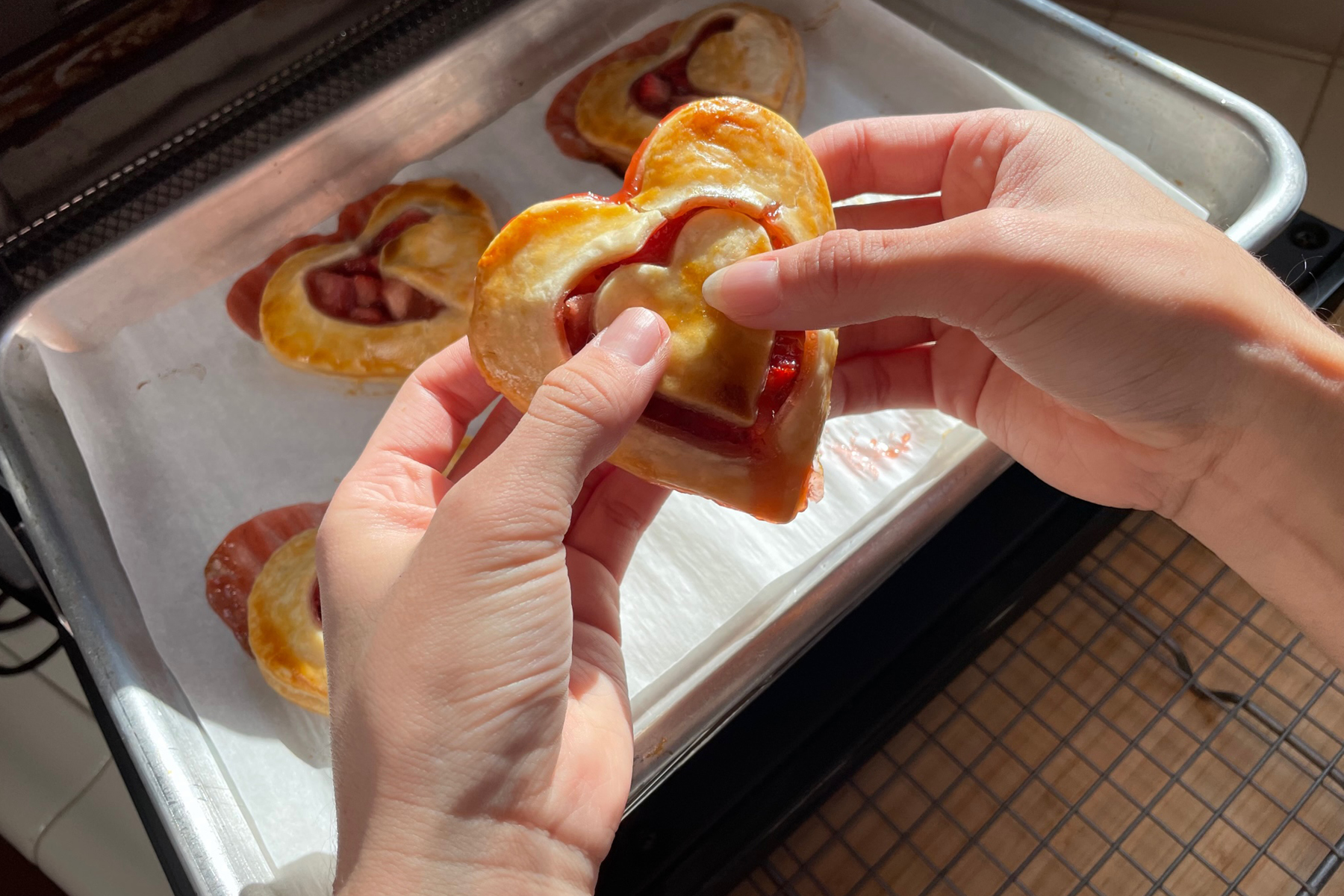 National Pie Month is here and Valentine's Day is coming! Let's make hand pies—or are these empanadas? Whatever; I know they aren't turnovers because they haven't been folded over like one. Every food culture in the world seems to have their own version of a hand pie, both sweet and savory. The English can probably claim to be the original hand pie, with the Cornish Pasty dating back to the 19th Century.
The county of Cornwall, located on the southwestern tip of of England, is a huge tourist destination known for its world renowned beaches. But it wasn't always so—most Cornish people made their living in the tin mines centuries ago and the pasty was a quick meal for the miners and easy to eat. Miners could hold the pasty by their signature pinched crust, even with their dirty hands, and throw that part away after eating the rest. There were a couple of reasons for this—mining caused arsenic to come up and the miners didn't want to ingest any for fear of poisoning. And a more colorful reason was to appease the fairie spirits of the mines, by leaving behind the crusts for them to eat. No harm in hedging all your bets to be safe in a mine!
I made 3 kinds of hand pies for National Pie Month with different ingredients.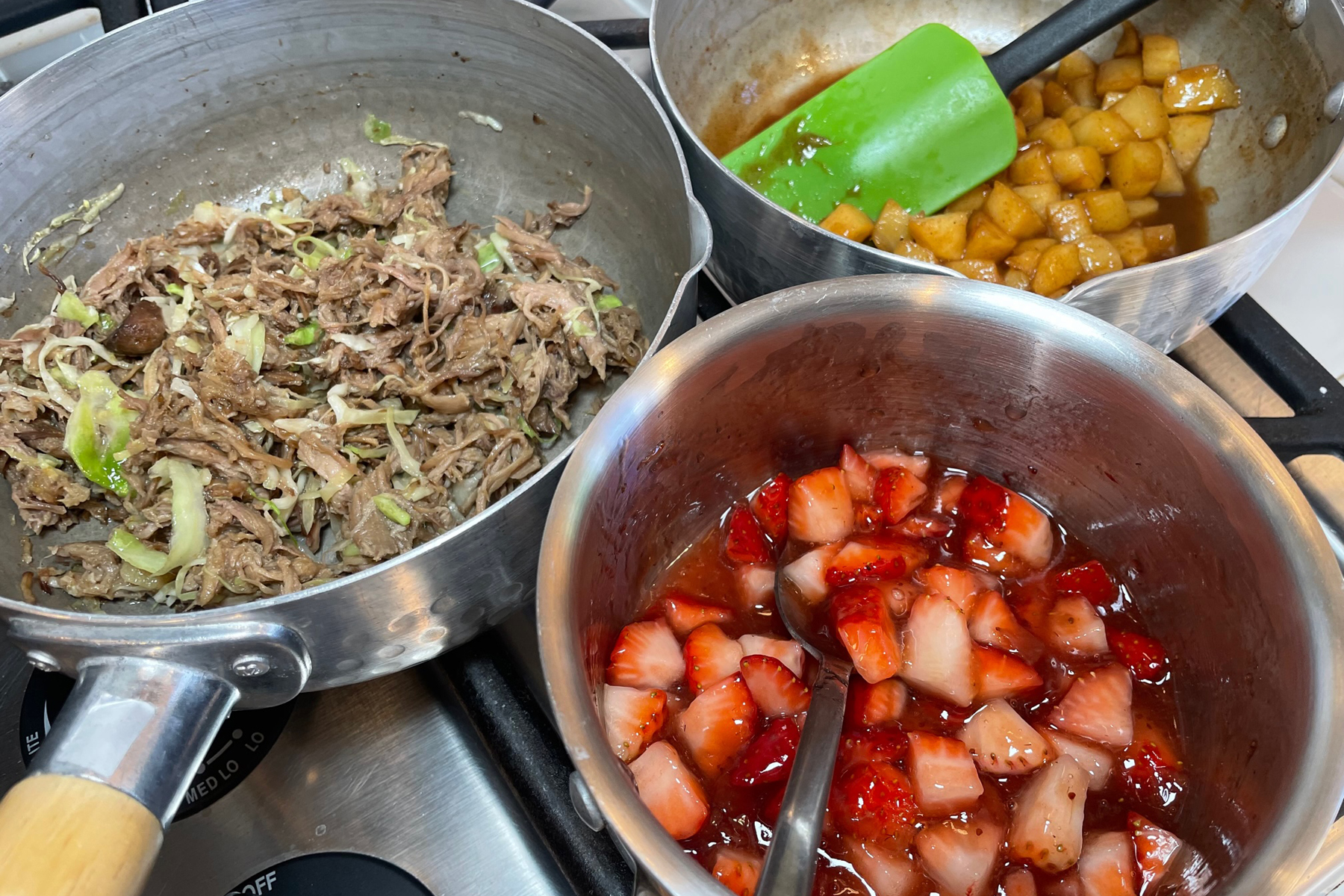 The fillings were just fresh strawberries and strawberry jam, fresh apples with brown sugar and cinnamon, and store bought kalua pork (Hawaiian style) so I could have a savory one.
Just buy some ready made pie crust, cut them out with a cookie cutter and crimp the edges with a fork to hold the ingredients inside.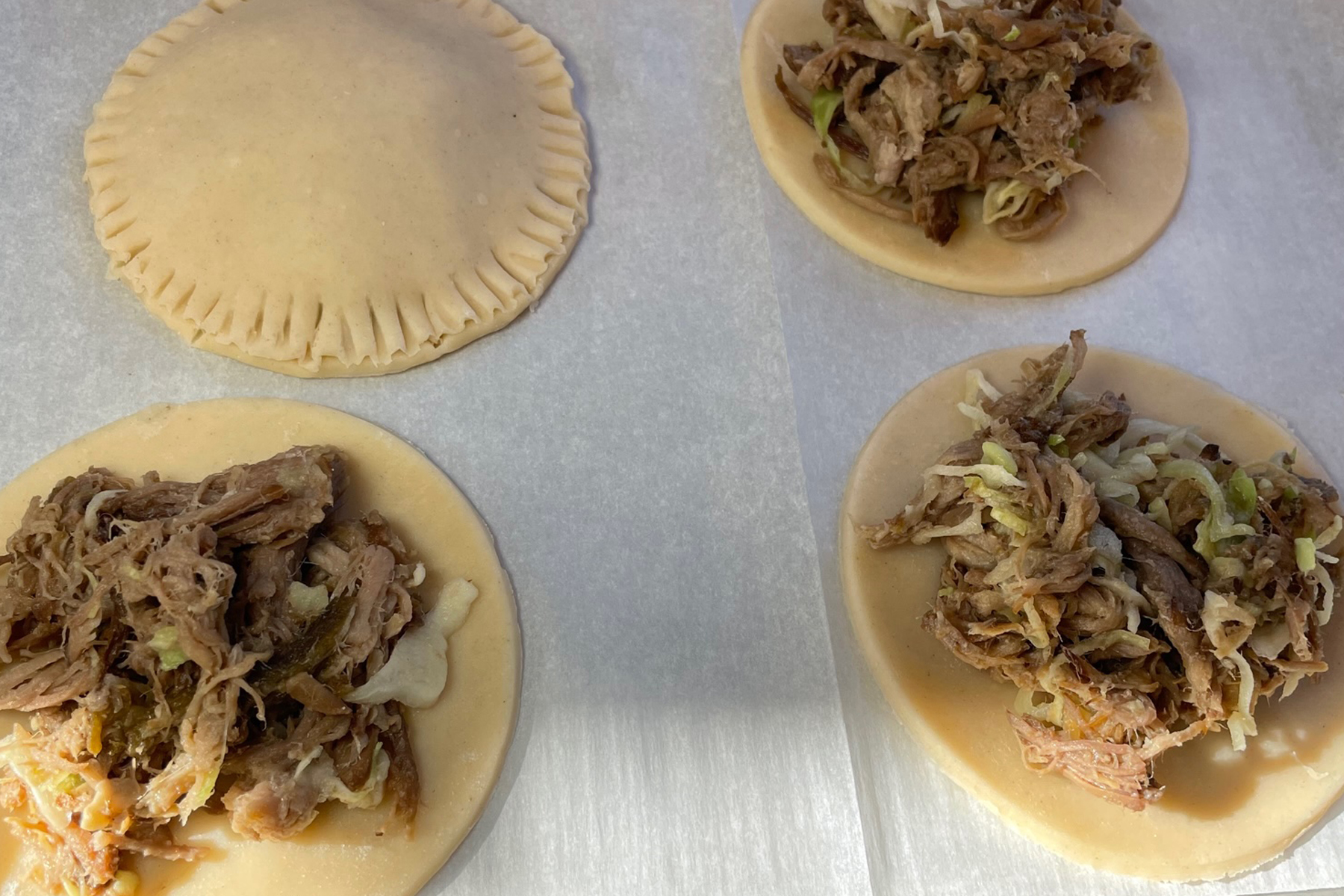 Coat them with egg wash and throw them in a Toaster Oven for 20 minutes. You can do them all at the same time and you'll have a mess 'o hand pies made to order.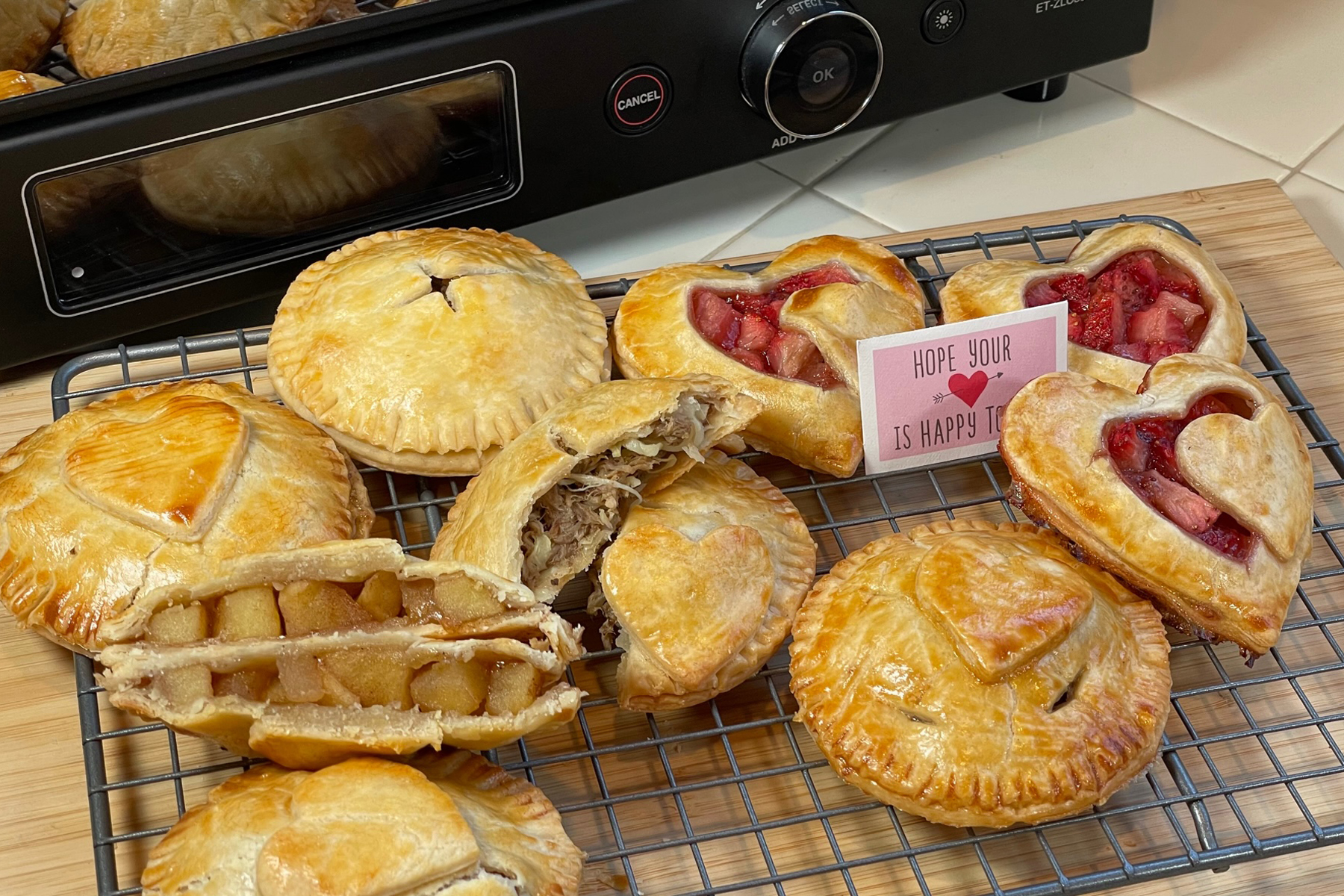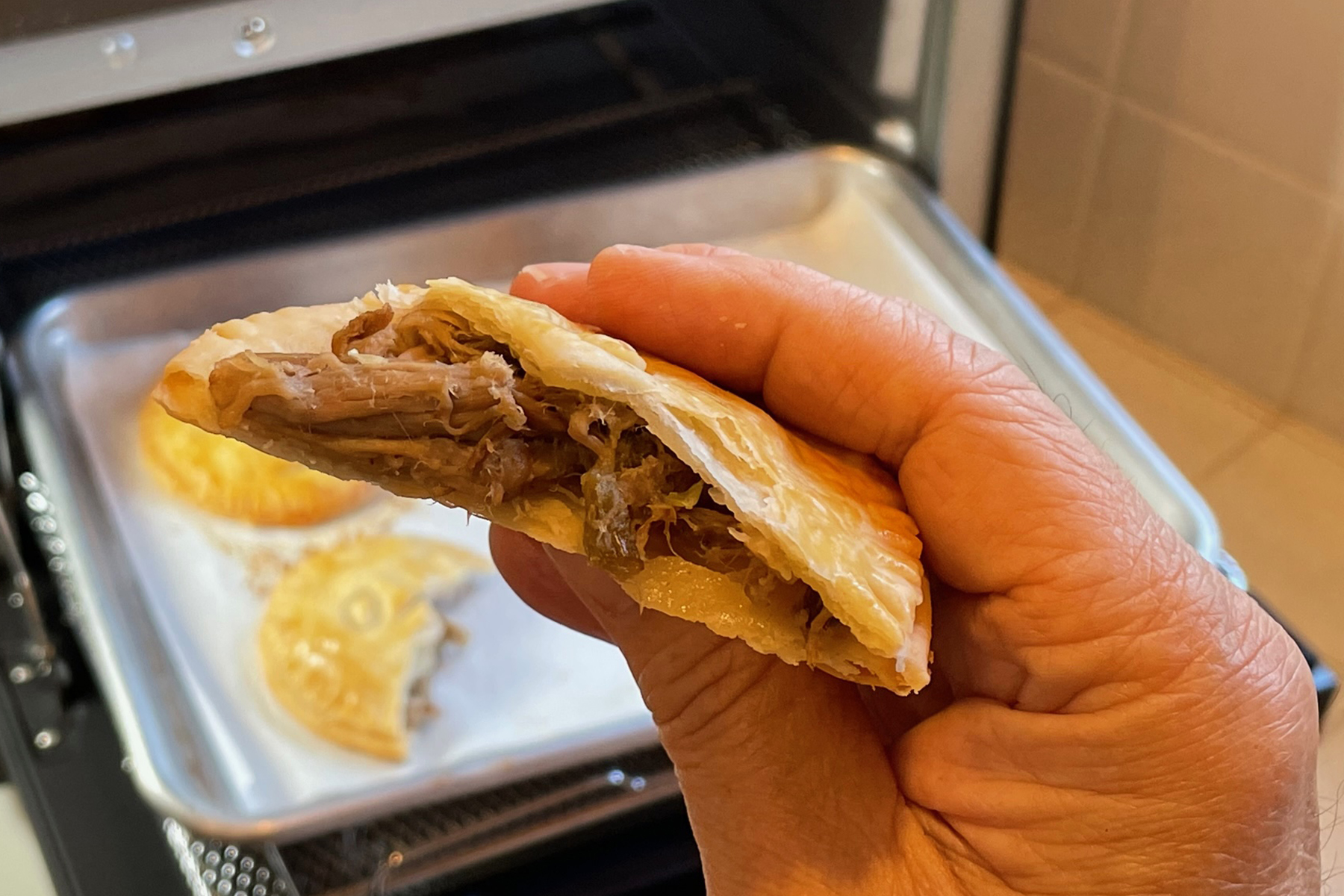 Now here's a question that needs answering. Is a quiche a pie? Of course it's a pie. It's a savory egg custard pie that you bake in an oven that originated in France, that you can have for dinner. You could also make an apple or cherry pie for dessert too, if it pleases you. What about a frittata? Is a frittata, which is also an egg custard, a quiche? NO, because it isn't baked in a crust, and it isn't French. A quiche needs to bake longer and has that creamy texture, and just smells like a tempting weekend breakfast.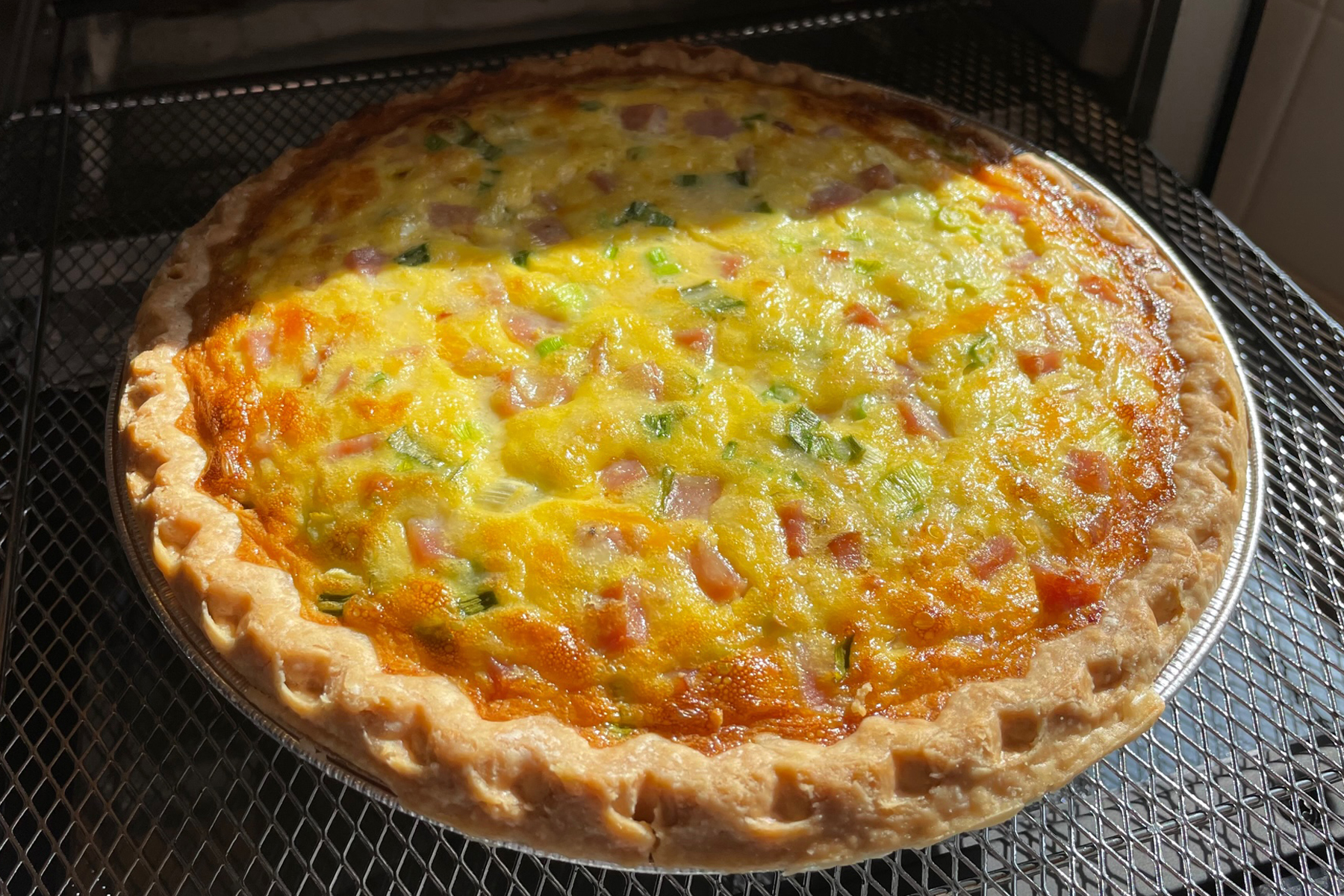 My favorite thing to order at the pancake house in our neighborhood is the diced ham and scrambled eggs. It comes with a short stack of their famous pancakes, which I drown in maple syrup. The eggs are always fluffy, and I like to eat them with ketchup and Tabasco®. Doesn't this slice of quiche kind of look like the same, except that it's been baked in a pie?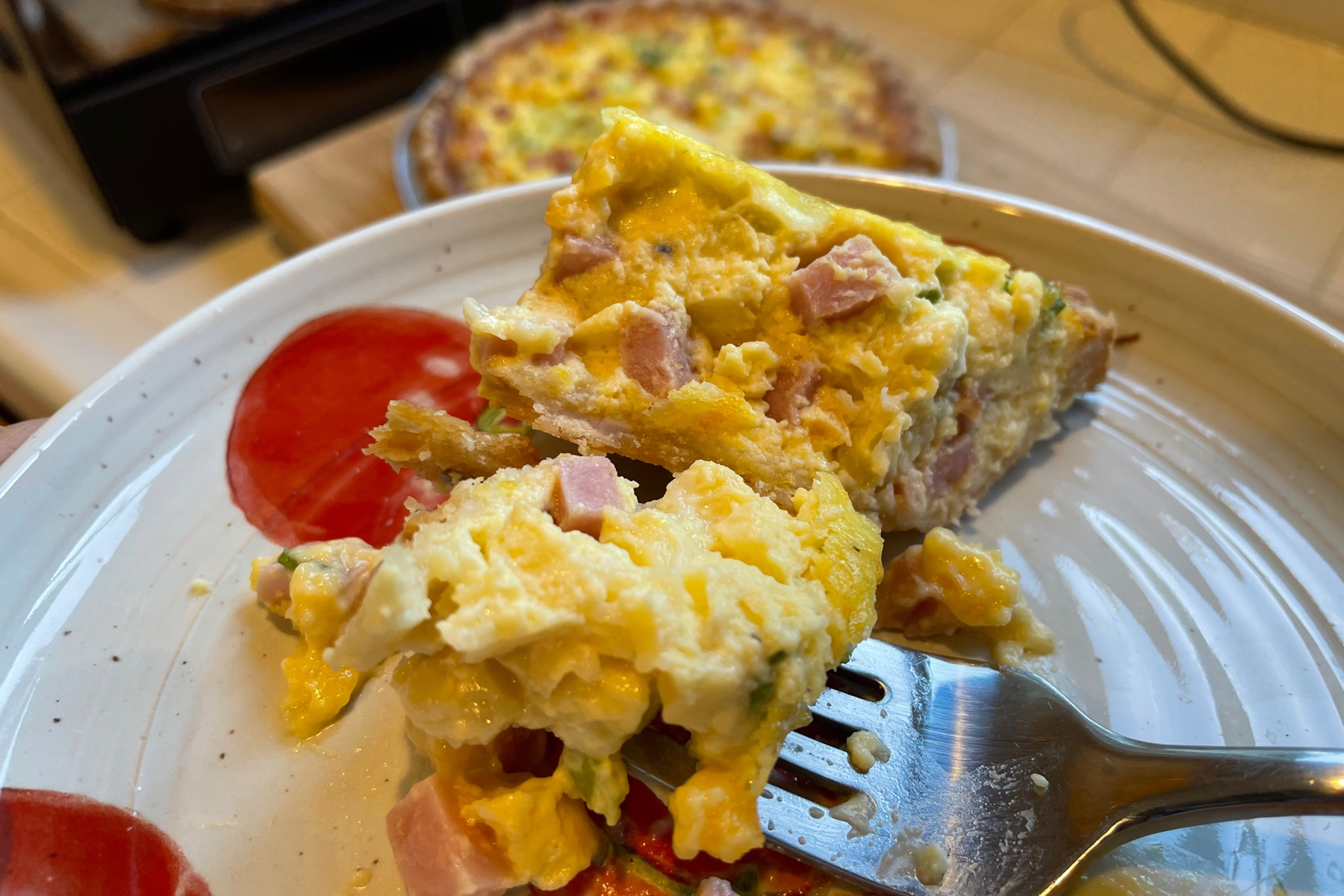 Here's my last pie for Pie Month. A humble slice of homemade custard pie, which happens to be my go-to comfort pie. Hawaii people are into custard pie—did you know that?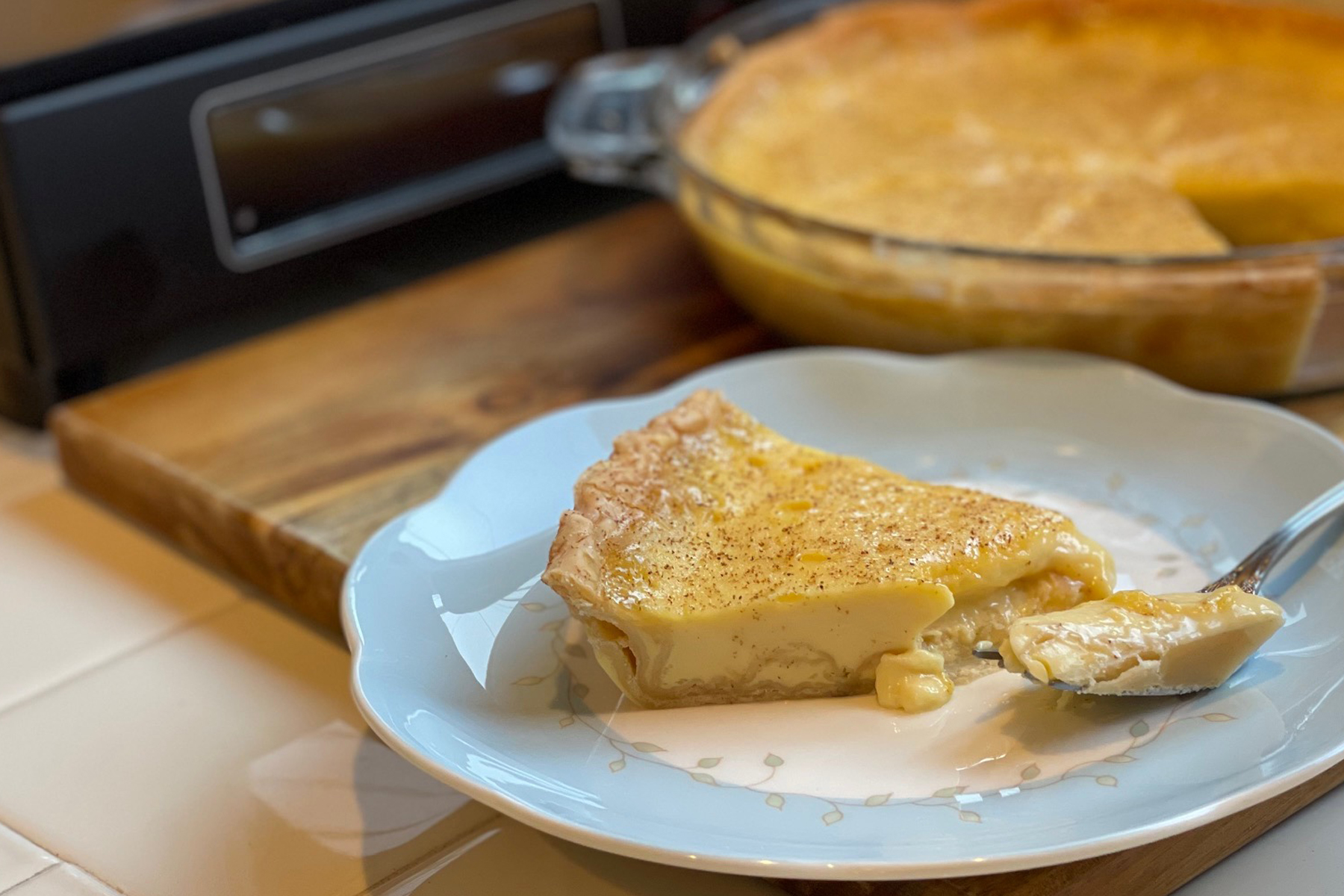 Local style custard pies are slightly different from the Mainland ones; a little creamier I would say, rather than eggier—softer and silkier in texture. The secret ingredient is using evaporated milk rather than whole milk or cream. And eat it chilled; that's really the only way. Next time you visit Hawaii to binge eat all that amazing local food, save some room for a slice of custard pie. It's a well-kept local secret.
Happy National Pie Month and Happy Valentine's Day! This is still the best use for a pie: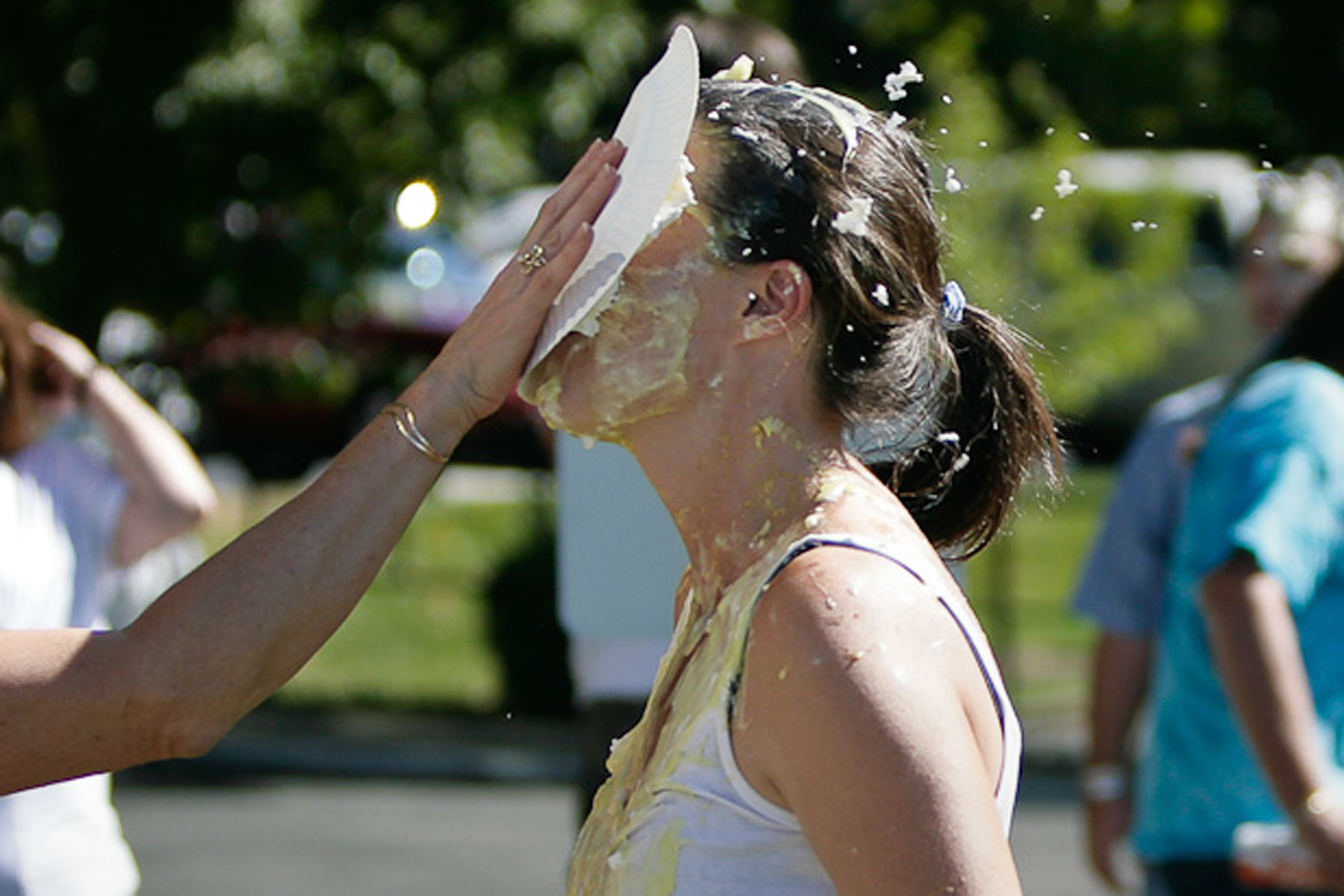 Products used in this post: Micom Toaster Oven ET-ZLC30
Please note that these recipes were not tested by Zojirushi America.
All images by Bert Tanimoto ©2023
09-September_qwest_pie_throwing_0111 (pie in face) by Seth Lemmons, under license by Creative Commons