In celebration of National Rice Month, we should all learn something about our favorite carb! Did you know that out of the 4 main types of Asian rice, the Japonica short grain, commonly known as the sticky rice that we use for sushi, is responsible for only 5 to 6 percent* of the global rice trade? Since I mainly eat this kind, I sometimes forget that there are tens of thousands of other varieties that come from other southeast Asian countries, like Indica, Aromatic and Glutinous rice; not to mention all the African types. It's the primary staple for more than half of the world's population, and it's grown on every continent except Antarctica. Wow.
*source: USDA 2018
This is my version of Pepper Rice at home using my Zojirushi Electric Skillet. Have you ever tried this? There is a Japanese chain called Pepper Lunch® that does this on cast iron skillets and it comes sizzling to your table. I followed a copycat recipe that I found online and replicated it pretty good. The real star here is the electric skillet, that did a really good job of searing the meat and browning the rice to give it that crispy skin. FYI, the temp was set at 400°F, which was perfect.
After you stir it up, it's done without much trouble at all. If I do this again, I'm adding more corn and more ground pepper. A lot more.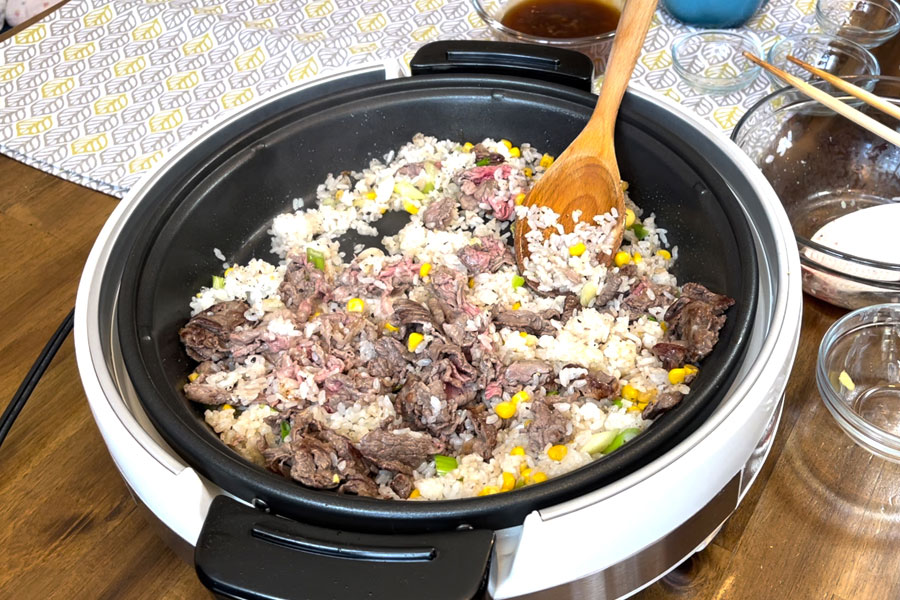 Some people make a big deal out of the herb butter that you're supposed to use, but I just made do with high quality regular butter. I feel what's most important is using a good grade of thin sliced sukiyaki meat.
Doesn't this look good? I added some cheese to this so there's an additional layer of texture. Eh, I can take that or leave it. But the seared bits of meat and rice is what made my Pepper Rice extra-extra!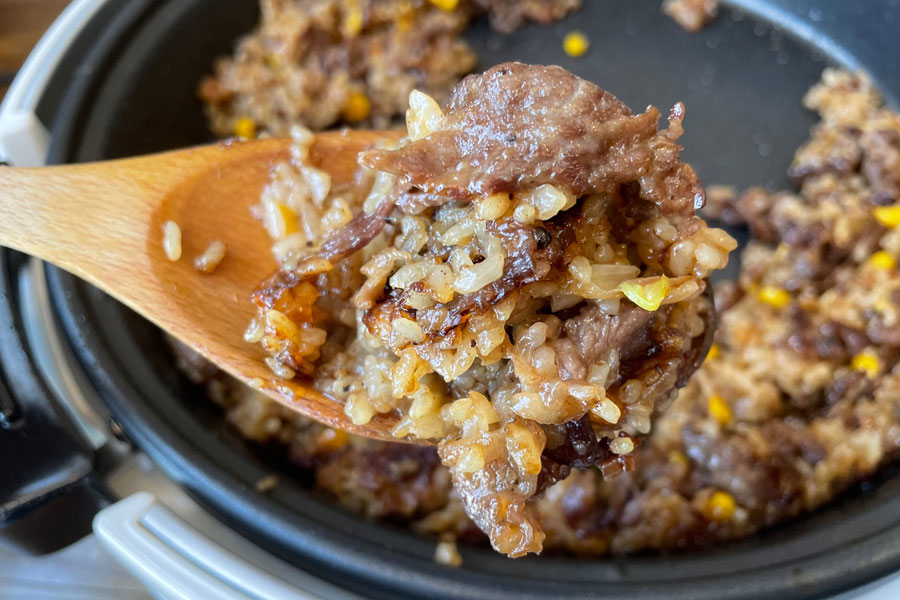 Another rice dish that you can make right in your rice cooker is takikomi gohan (mixed rice). If you have a "mixed rice" setting on your rice cooker that's even better. I mean, they literally sell mixed rice kits at the Asian supermarkets if you're lucky enough to live near one, so all you do is wash rice, add the broth and ingredients from the kit into the pot, and push the button! This one was made using Japanese salmon fillets, fresh mushrooms and a broth recipe from a soy sauce company.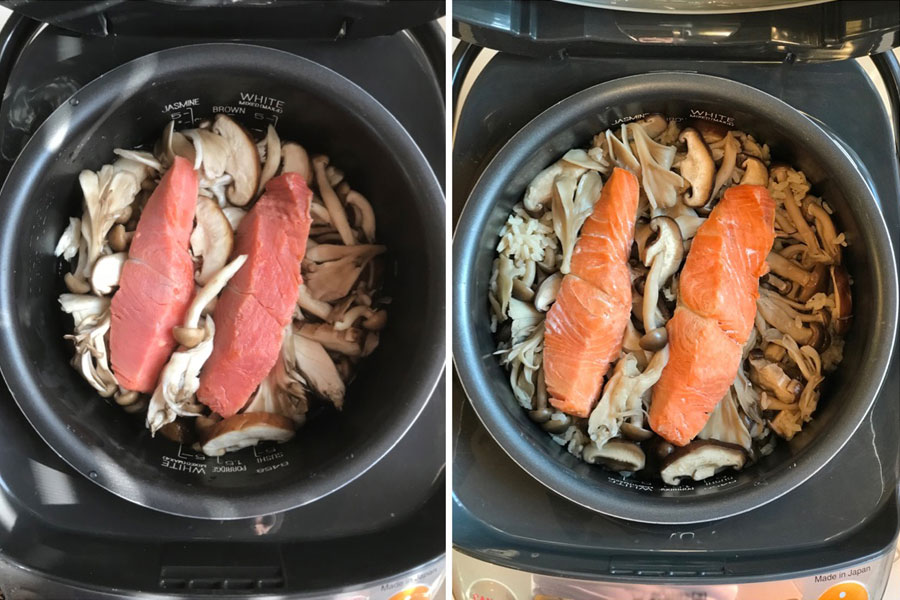 I love salmon so I can appreciate it when I've got big chunks of it in my rice and not just little bits. I could have added hot green tea to this bowl and eaten it that way!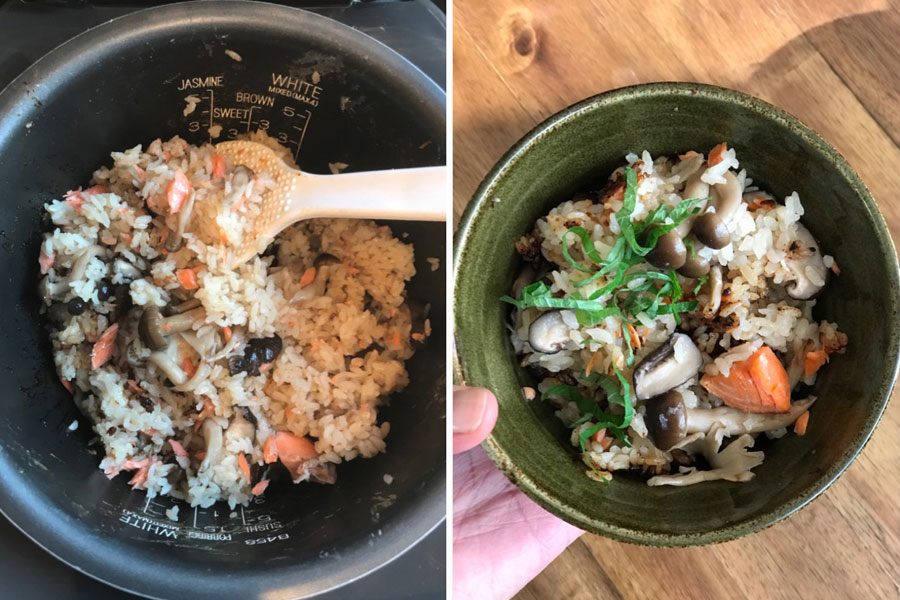 If you want to try this, Zojirushi has their own recipe on their page here. It's a pretty foolproof dish as long as you're using a good rice cooker.
Hopefully this got you in the mood for rice. TBH, if it's between National Bread Month and National Rice Month, I'm choosing rice every time. Ha!
Products used in this post: Gourmet d'Expert® Electric Skillet EP-RAC50, Rice Cooker & Warmer NP-HCC10
Please note that these recipes were not tested by Zojirushi America.
All images by Bert Tanimoto ©2021