This month's product of the month is here to bring you a blast from your gaming past.
Imagine the days of yesteryear: you're at your favorite arcade or gathered around your in-home gaming console. Your avatar is on a mission to eat as many pellets and fruit as possible, all while outrunning multiple colorful ghosts after your game lives. Yes, you guessed it – we're talking about PAC-MAN™.
Well, we're here to introduce you to our newest collaboration that will allow you to take the iconic imagery from this staple game with you wherever you are. Meet our product of the month: PAC-MAN™ x ZOJIRUSHI Stainless Mug (SM-SHE48PA).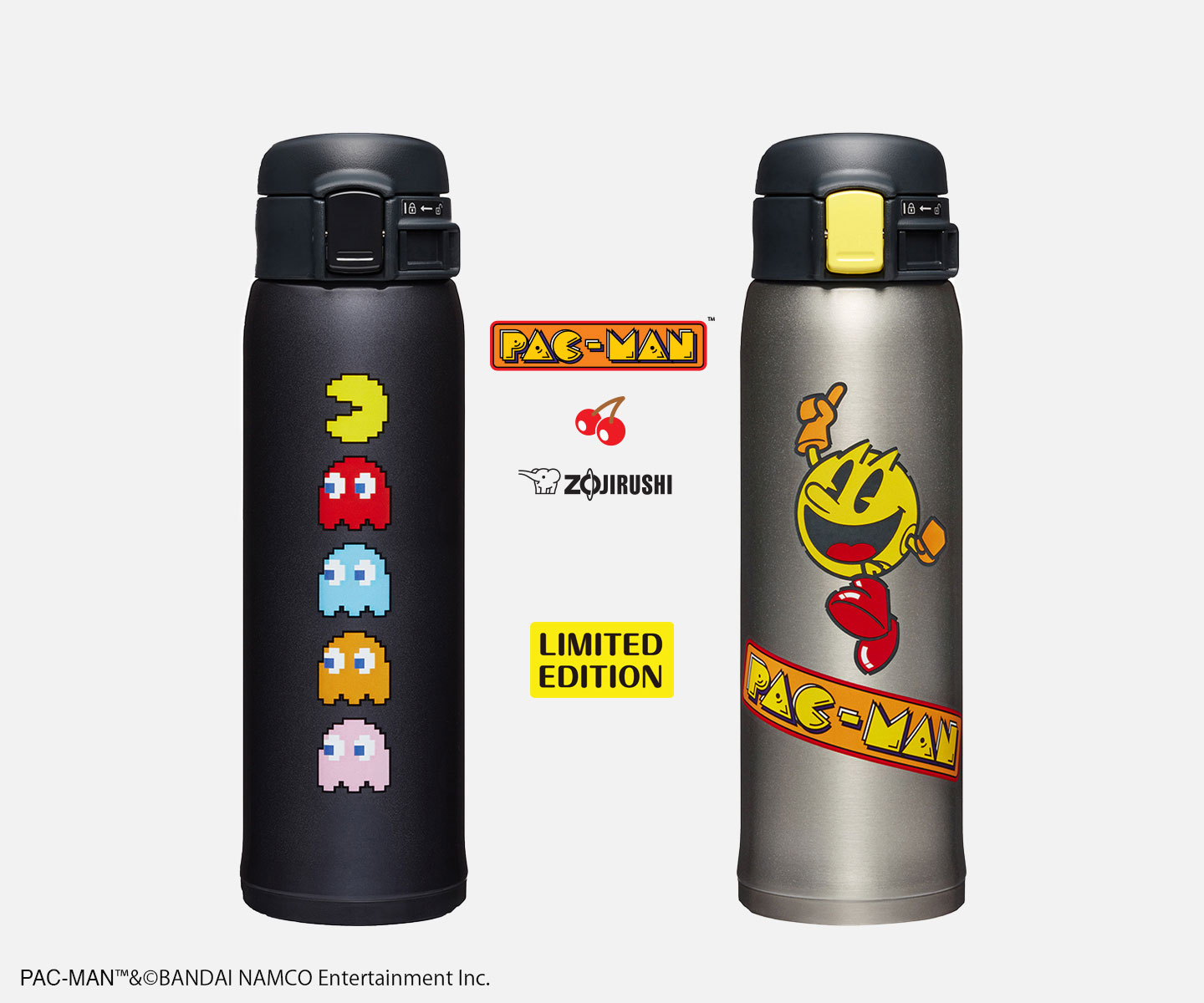 Did you know PAC-MAN™ is one of the most successful vintage video games of all time?
Since PAC-MAN™ has a voracious appetite, we like to think that he's always thirsty too, and what better way to quench that thirst than drinking from a world-famous stainless bottle made by Zojirushi.
These vacuum insulated stainless mugs come in two fun designs, featuring the famous PAC-MAN™ characters – designed to bring a little whimsy and retro flair to everyday hydration. Want to learn more about this item? Let's dive in!
Two Styles
The black version of the PAC-MAN™ x ZOJIRUSHI vacuum insulated bottle features the four PAC-MAN™ ghosts and PAC-MAN™ himself, while the stainless version features PAC-MAN™ and a bright yellow push-button. Both of these travel mugs come in 16 oz. sizes and feature Zojirushi's famous vacuum insulation technology to keep your beverages hot or cold for hours.
SlickSteel® Interior
We've electro-polished the interior of this stainless-steel bottle, resulting in a surface that resists corrosion, repels stains without the use of nonstick coating, and makes cleaning the ultra-smooth interior extra easy.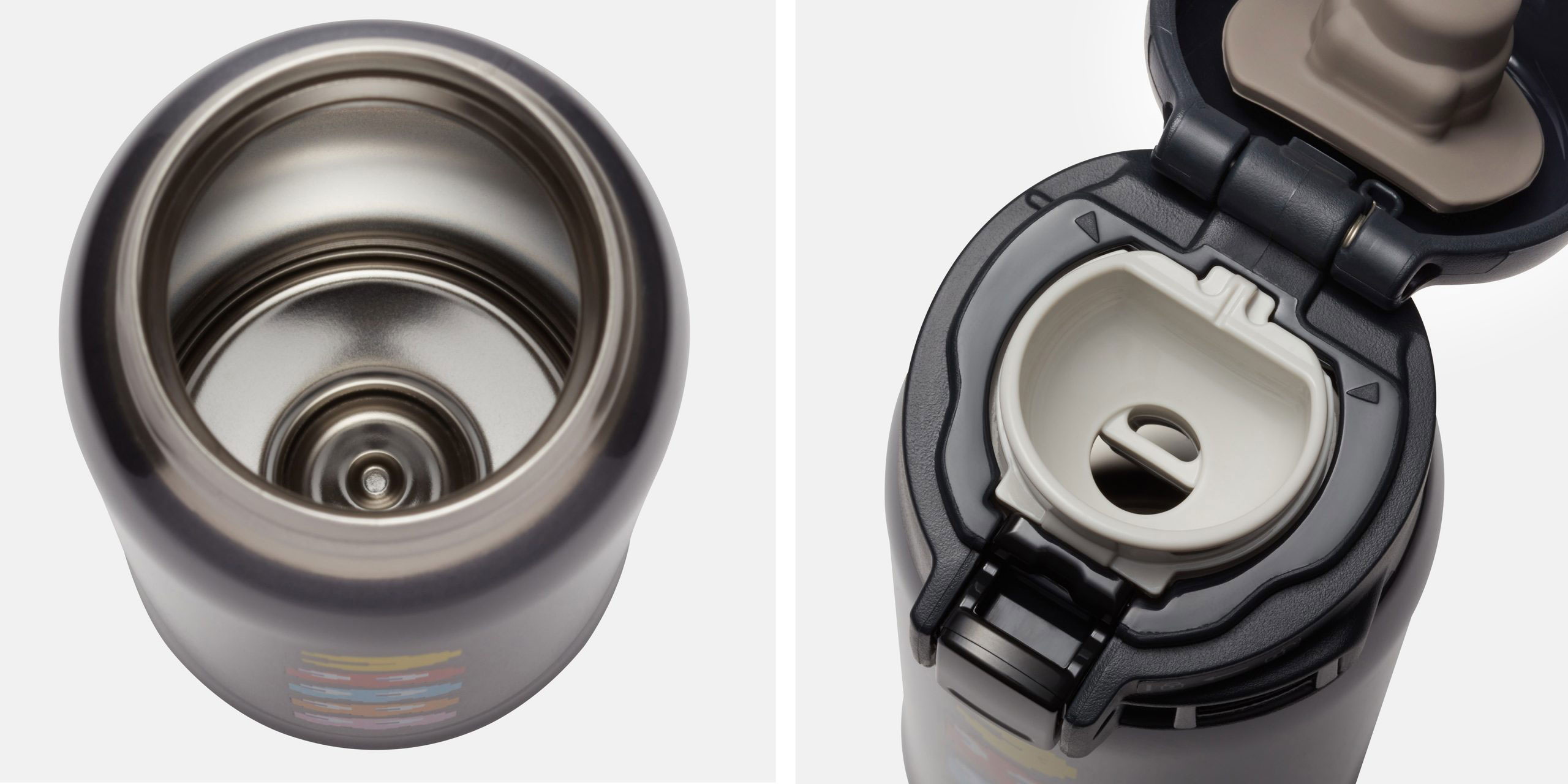 Superior Temperature Retention
Through our signature Zojirushi vacuum insulation technology, these bottles will be able to keep your beverages hot or cold for hours. The vacuum insulation between the two stainless steel layers also minimizes heat transfer to keep the exterior from getting hot and minimizes condensation if you're carrying a cold drink.
Leak-Proof
The PAC-MAN™ branded stainless mugs feature a flip-open lid that stays open and away from your face when you drink. It's 2-step lid release process also prevents excess condensation on the stopper from being flung off while the lid opens, and locks down the tight fitted lid when closed to avoid unwanted spillage with help of the safety lock on the side.
Thoughtful Design
These bottles are lightweight and compact for added portability and feature a 1-5/8″ (4cm) wide mouth opening that accommodates full-size cubes. This also makes the bottle easier to fill and easier to clean. The air vent on the mouthpiece also ensures that beverages flow out smoothly, without gushing or overflowing. And as always, all surfaces that come into contact with food or beverage are BPA-free.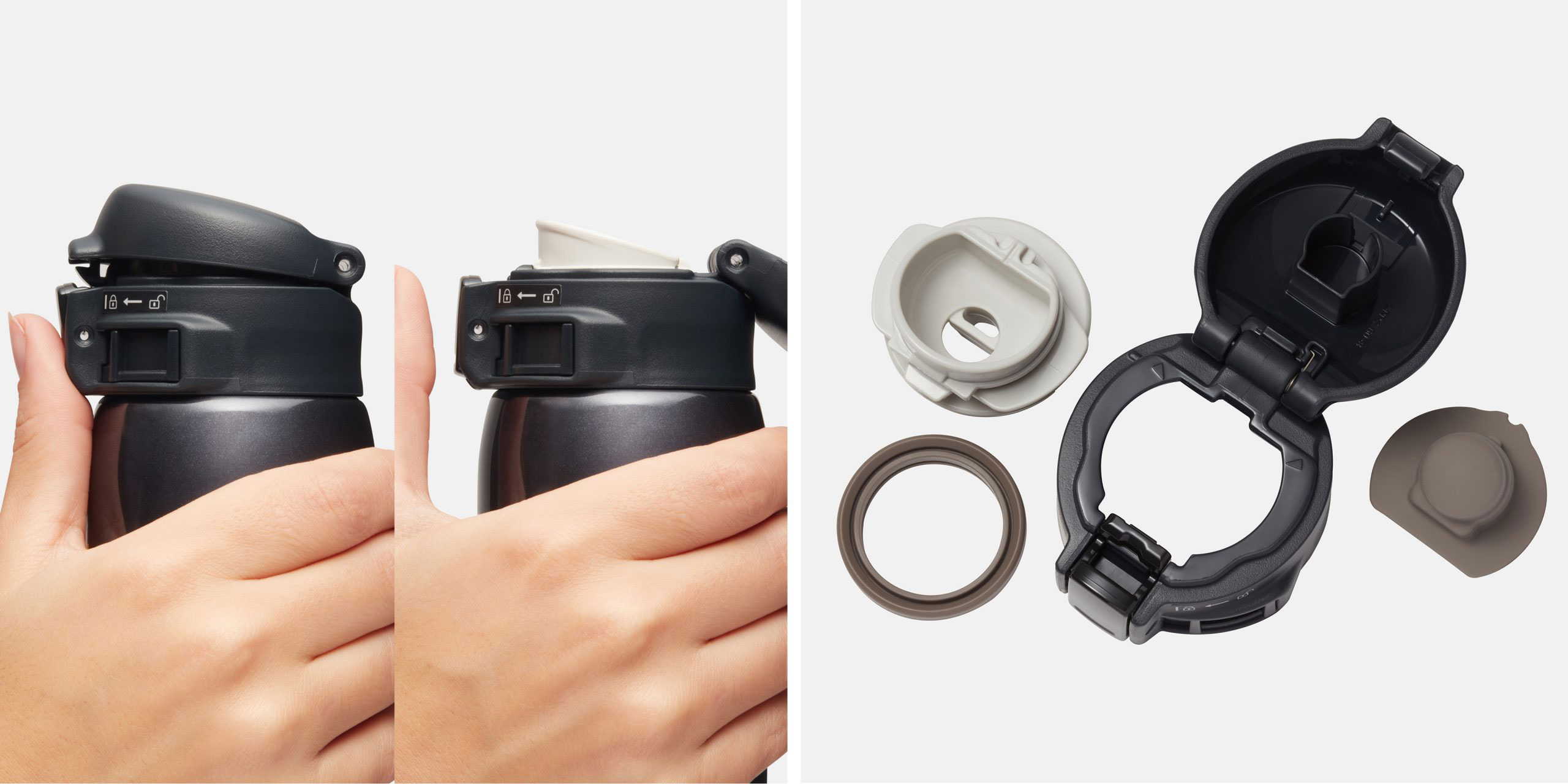 Convenient
Taking care of your stainless-steel bottle will be a breeze (when used according to the manual), as the stopper disassembles for thorough cleaning. Remember, do not use bleach on this product, as it will cause the stainless steel to rust and the stopper and cover to experience premature wear. Instead, the vacuum insulated mugs and its parts should be hand washed with a soft sponge and a mild dishwashing liquid.
Are you a PAC-MAN™ fan? Do you have any special memories of the PAC-MAN™ arcade game that come to mind when you see these branded bottles with the PAC-MAN™ characters? Be sure to share your experience with us on social by tagging your photos on Twitter, Facebook, or Instagram! #Zojirushi #ZoFan