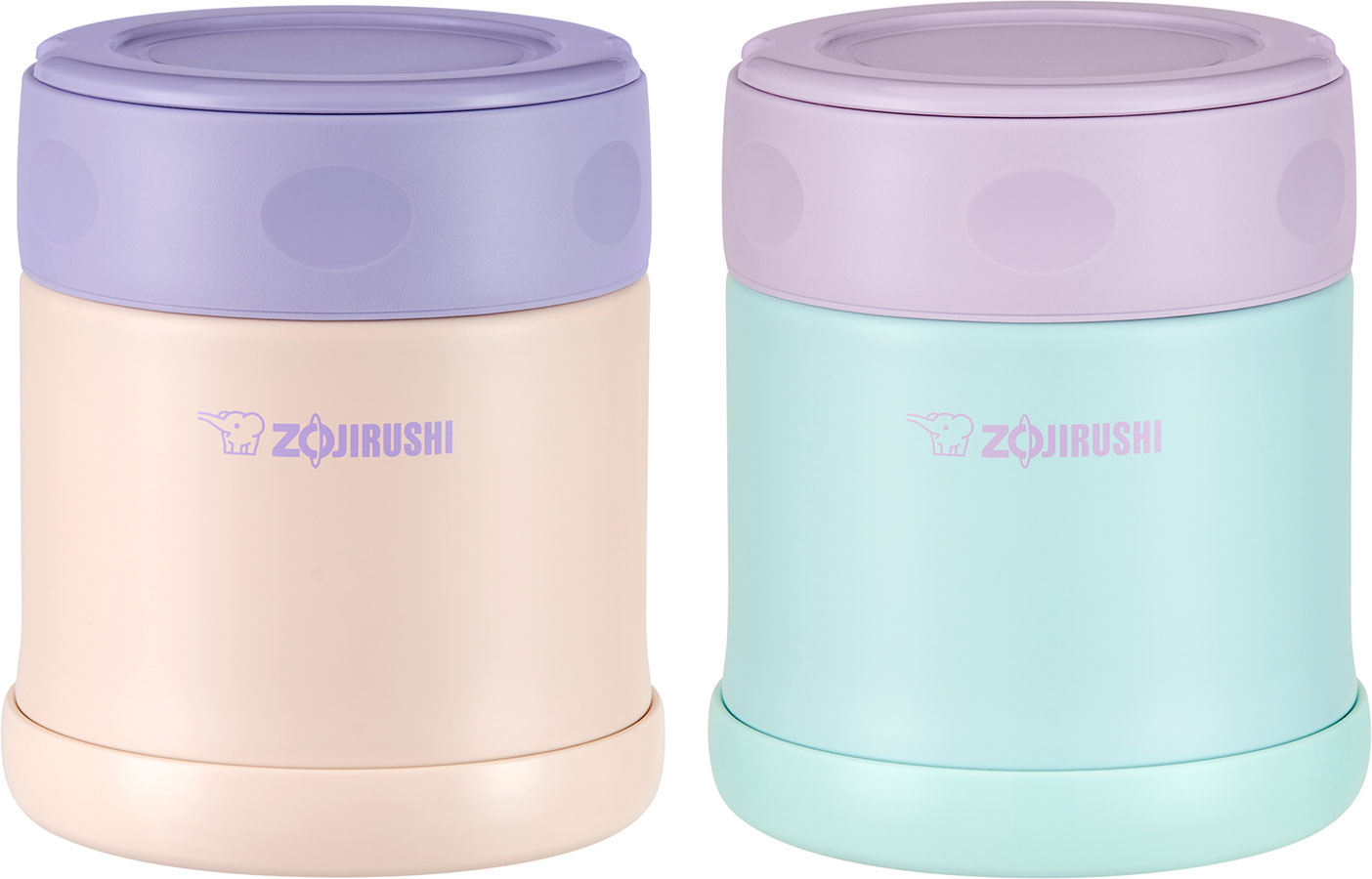 Happy March, Zo' Fans! As the weather warms up and spring peeks around the corner, we are excited to announce the Stainless Steel Mini Food Jar (SW-EK26H), a colorful and portable delight, as our product of the month. This compact food jar is our smallest member of the Zojirushi food jar family, that can store up to 9 oz of capacity, and comes in two delightfully festive pastel colors, making them the perfect companion for your springtime adventures (even if it's just to your work-from-home desk set up in the other room!).
If you're looking for great pack-and-go lunch ideas, look no further – we've rounded up some delicious recipes here to get you started. The best part? With our mini food jars, you won't have to concern yourself about your hot food getting cold or your cold drinks getting warm, and with its portable size and innovative design, you won't need to worry about spills or leaks making a dent in your busy day. Just fill, pack away, and enjoy. Your mini food jar will keep your goods safe for hours (when used as directed).
Favorite Meals To-Go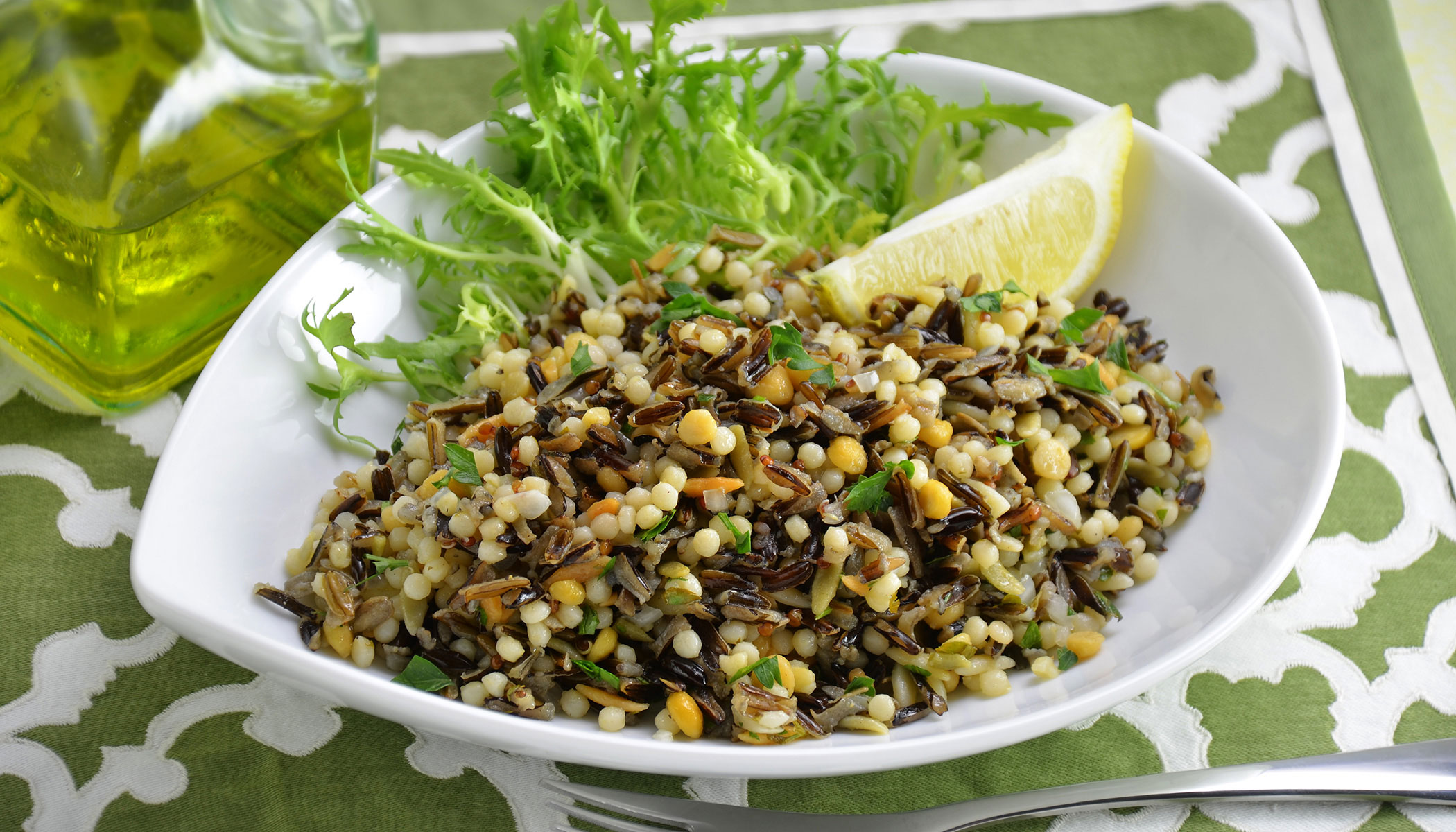 Soaking in The Sun
If you're planning to take your mini food jar outdoors for a picnic or hike, our Wild Rice Salad is a fan favorite that will be perfect as a healthy daytime snack. Using our Pressure Induction Heating Rice Cooker & Warmer (NP-NWC10/18) to cook the wild rice and a skillet to prepare the other grains, this fiber-rich and filling meal can be served either warm or cold. It will even keep in the fridge for yummy leftovers!
Expert Tip: Mind the time, March 14 is daylight savings! Don't forget to spring forward the clocks on your appliances too. On most Zojirushi rice cookers, breadmakers, and coffee makers, pressing one of the TIME SETTING buttons will get the clock blinking, and then you can change the time.
Don't forget to pack a drink! It's always important to stay hydrated when venturing outdoors, and our Fresh Fruit Tea will keep you energized and satisfied all day in our mini food jar. After infusing the tea with your fruits, either fill your food jar with the hot tea or chill it in the fridge first for an ice-cold refresher.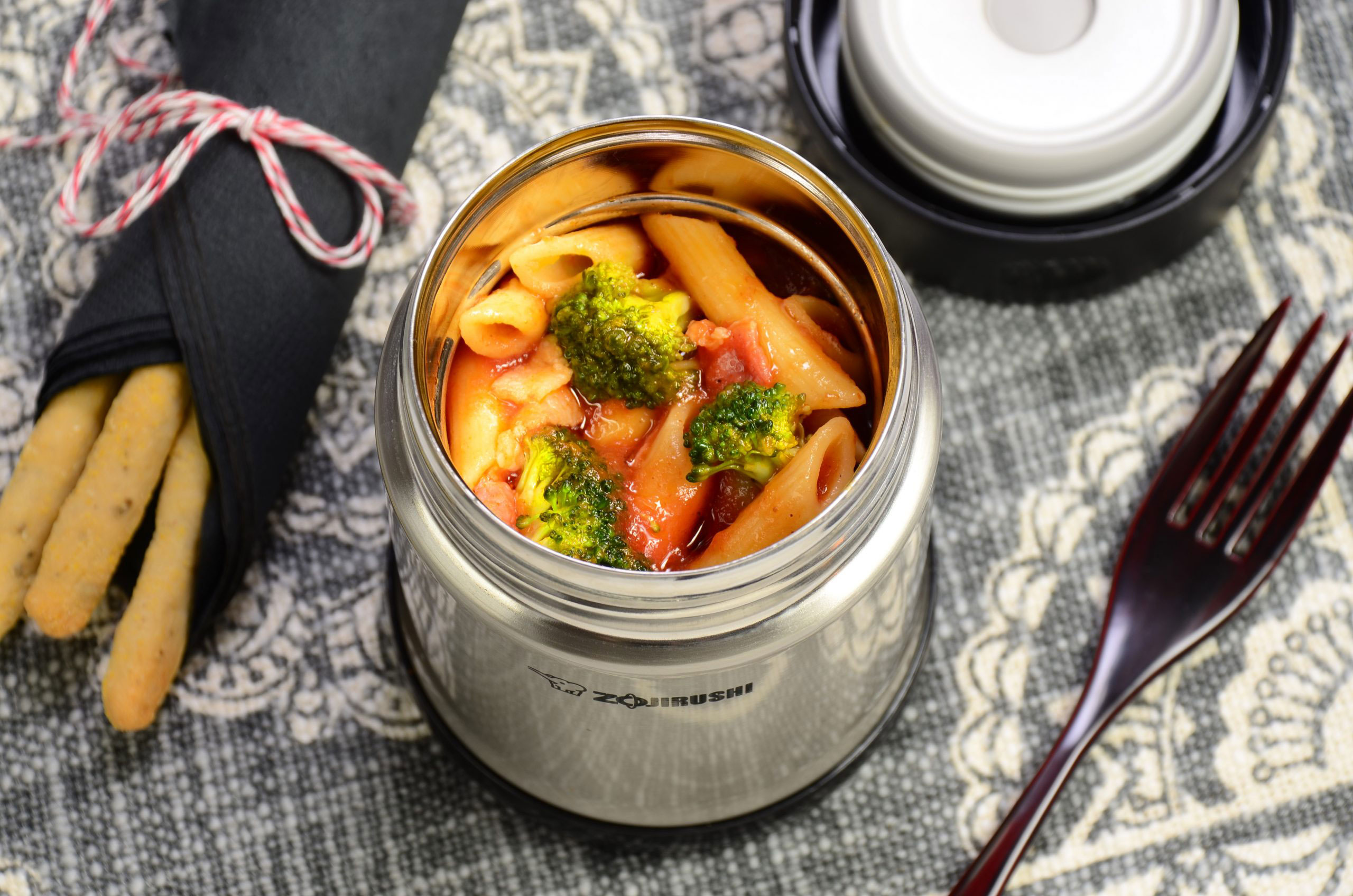 Mini Feast in a Jar
Looking to sneak in something a little more decadent for your to-go meal? Our Saucy Pasta will fill your craving with delicious bacon, broccoli, and rich tomato sauce. This recipe is designed for our larger food jars, so make sure to adjust the portions (or save the extra for later!).
Expert Tip: You'll want to preheat your food jar to make sure the inside stays piping hot. Pour hot water from your water boiler and close the lid to let it warm. Did you know? if you hold down the unlock button, you can turn off the sound or change the melody on your water boiler to a beep. For rice cookers, it's the TIMER button, and for coffee makers, it's the CANCEL button.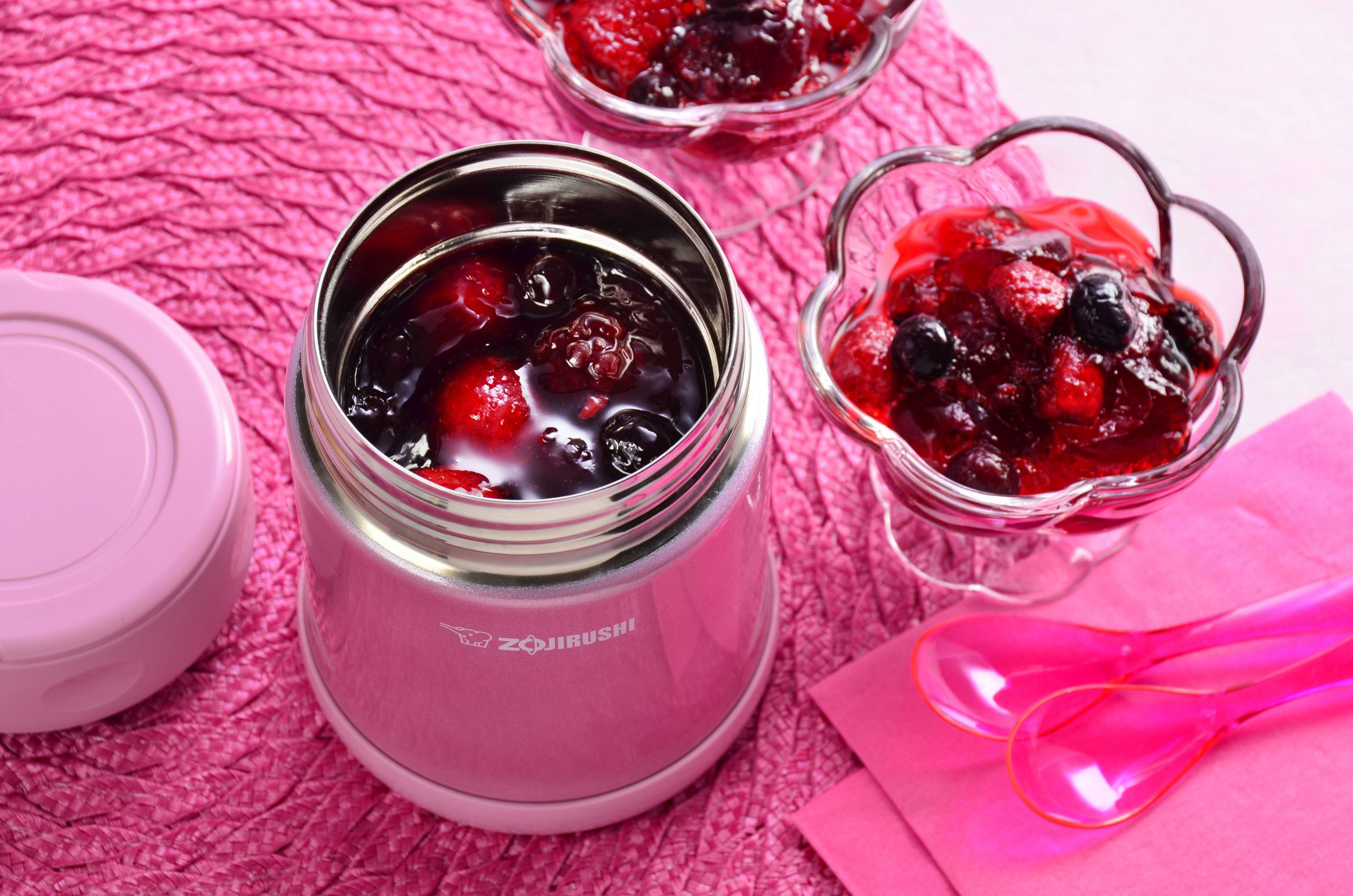 For a sweet bite to round out your mini feast, indulge in our Red Cranberry Gelatin. Made with fruit juice, fresh berries, and honey, this recipe is light, delectable, and perfect for the kids.
If you want more inspiring recipe ideas for on-the-go, visit our website for a full list of meals specifically tailored for our insulated food jars. What'll you be making for your mini food jar?
Get to Know the Mini Food Jar (SW-EK26H)
Tiny and Mighty
With a compact design, this mini food jar measures 3 5/8" x 3 5/8" x 4 3/8" (W x D x H), weighs 10 oz, and tops off at 9 oz. Its stainless steel vacuum insulation will keep foods hot or cold for hours and can handle temperatures from 54°F to 122°F. The tight-fitted lid with gasket seals works hard to minimize leaks and maximize heat retention, and the 2-1/2" wide opening makes it easy to fill and easy to clean.
Two Colors
Our product of the month comes in two colors, Pale Orange (-DP) and Pale Blue (-AP), though small, they are bright and eye-catching. Perfect for work lunches, school lunches, family picnics, and more.
Care for Your Food Jar, and it Will Care for You
Make sure to clean your mini food jar and all of your Zojirushi appliances after use, and only use the jar as intended, to store hot or cold food items and beverages. Always be careful when handling hot water, and do not overfill the jar. Did you know you can order replacement parts from
What are your favorite meals to take on the go, and where do you plan to take your new mini food jar? Be sure to share your experience with us on social by tagging your photos on Twitter, Facebook, or Instagram! #Zojirushi #ZoFan