"Inspirations from everyday life" is at the core of our business. And for the large majority of Japanese, cooking rice is at the center of their daily activities, a task that involves sourcing, washing, soaking, cooking, steaming, fluffing and serving short-grained, perfectly cooked Japanese rice.
We've created an amazing line up of rice cookers to help with this everyday task, and this month in our Design Explained series, we talk about the benefits of our Micom rice cookers.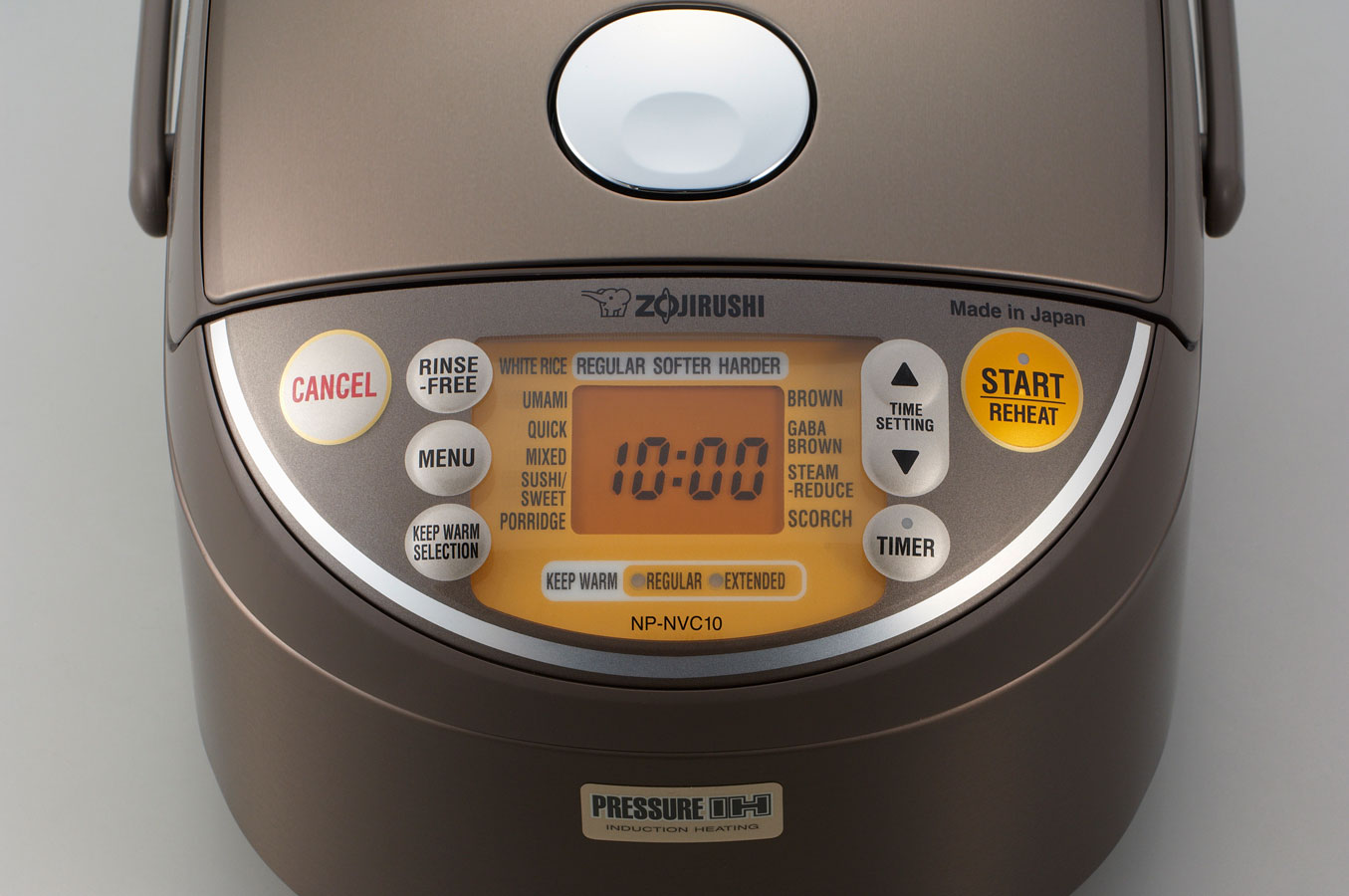 First of all, what is a rice cooker? A rice cooker is an electric machine that automates parts of the process for cooking rice. Traditionally, rice has been cooked in a pot, with water, over a flame. With a rice cooker, the steps that convert the hard rice kernel into a fluffy, edible staple is automated. Conventional rice cookers, which are the most basic type of rice cookers, simply boil rice, managing turning off when there is no water left in the pot. Our Micom rice cookers, however, automate soaking, cooking and steaming. Our Micom rice cooker that include induction heating and a combination of induction heating and pressure apply additional technologies to prepare perfect rice.
But what really is Micom and how does it work?
Micom is an abbreviation of "microcomputer", meaning that a microcomputer is built into the rice cooker to control the rice cooking process.

The microcomputer, in this instance, works to automate as much of the cooking process as possible, so that only washing before and fluffing after are manual tasks. With a conventional rice cooker, the cook would have to manage washing the rice, the soaking time, monitor how it steams after boiling, and fluff prior to serving as well. In fact, there is a Japanese saying that explains the benefit of the microcomputer's work:
"Hajime choro-choro Naka pa-ppa Akago naite mo Futa toruna!" meaning "At first it bubbles, and then it hisses. Even if the baby cries, don't open the lid!" It's so much easier to let the Micom rice cooker do the work, and better yet, do it on a timer, so that it's done in one efficient shot.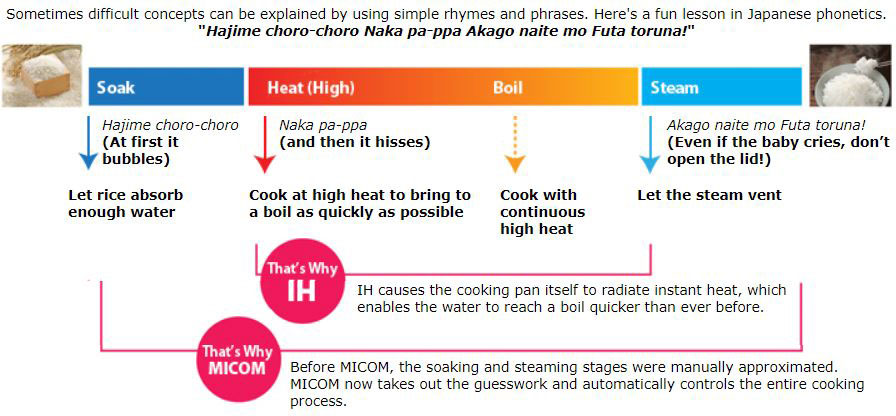 Our Micom rice cookers also create ideal cooking environments for various types of rice and rice dishes. For example, many of our rice cookers have a setting for sushi rice, which the microcomputer knows to cook for a specific time and at a specific temperature so that it cooks to the required firmness. Some of our rice cookers also have a setting for GABA Brown Rice, which adjusts the soaking time and temperature to increase GABA (gamma-aminobutyric acid) in brown rice. And they have a setting for porridge, which ensures that the extra water needed to make the soupy rice doesn't boil over.
Which Zojirushi rice cooker do you have? And have you made the two main staples of Japanese cuisine – White Rice and Brown Rice – following our recipes? Let us know in the comments below!