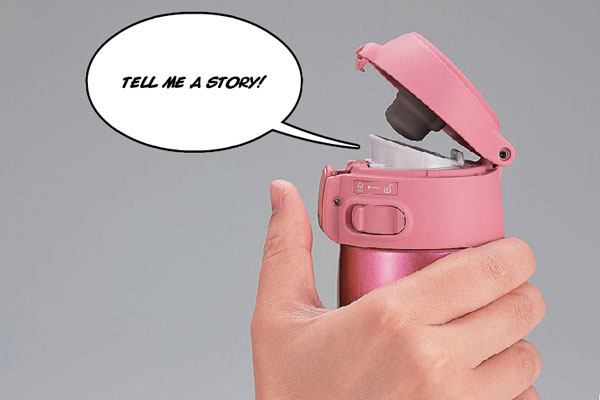 April 27th is National Tell a Story Day. Libraries around the country actually participate in National Tell a Story Day by holding special storytelling times for children. Storytelling is the ancient practice of handing down knowledge from one generation to the next—over thousands of years. It encourages creativity, communication and the lost art of listening. So in honor of National Tell a Story Day, our new Zojirushi drink mug (seen above) is going to flip its top, spout off, and tell the tale of How Rice Saved The Great Wall of China. 😂
Thousands of years ago, around 220 BC, in the great kingdom of China, the Emperor Qin Shi Huang decided to start building a wall to keep the Mongol barbarians of the north from invading his country. In order to accomplish this monumental task, he captured and enlisted over 300,000 soldiers and forced them to labor. The Emperor would never live to see his creation become reality, but the massive project was kept alive for almost 2000 years, as governments came and went over the ages. During the Ming Dynasty, when the wall construction was at its peak, there lived the brothers Huang, who were a family of commoners indentured in servitude to build the Great Wall of China.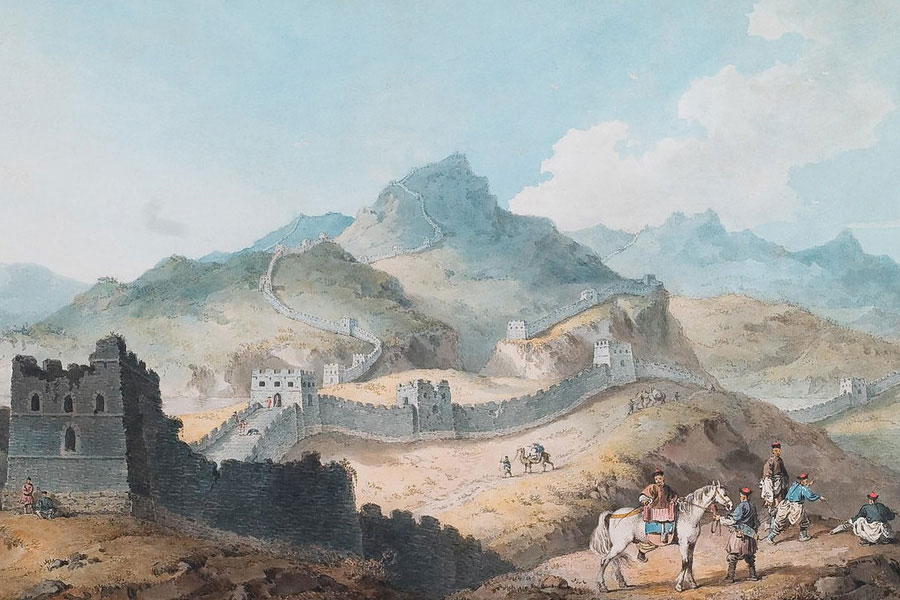 The eldest brother, Shang, was a hard drinker who always wanted to forget his troubles with several cups of wine even before he made it all the way home. He had lost so many friends to mudslides and the freezing storms, as they carried heavy boulders up the mountain, day and night. Indeed, many men lost their lives building the wall and were simply laid to rest near it, being too poor to have a proper burial at their hometowns. It is said the Great Wall is also the world's longest cemetery.
The middle brother, Zhou, was a kind and gentle man who loved his parents and tried to help them with their rice farm whenever he could, working in the rice paddies when he wasn't at the wall. The problem was that there were so many rice farmers, the Emperor's traders didn't really have to buy from the smaller farms. Zhou's parents struggled to compete with the larger rice brokers. But Zhou worked tirelessly to keep the farm alive, and Shang respected and loved his younger brother for his dedication, even against seemingly hopeless odds.
The youngest brother, Meng, was the most practical and the smartest of the three. He too, had to slave at the wall, but he was always trying to figure out a way to become free of this burden and to make a better life for himself. He looked up to his older brothers, but he never could understand the point of trying to keep the family rice farm going, "Why do you work so hard when you know Mother and Father are going to lose this farm?" he always asked Zhou. And he worried about Shang, who was always drinking too much.
Then during one particularly terrible monsoon season, after it had rained for what seemed like weeks straight, a huge mudslide came crashing down on one section of the wall, burying hundreds of laborers alive under the mud. Zhou was right in the middle of it. He would surely have been killed, if Shang had not kept his brother's head above the mud and saved him from drowning, The heavy rocks, however, crushed his legs and he had to be sent back home, never to be able to work at the wall or his rice fields ever again.
Shang was furious that day and nearly attacked the guard who was keeping watch on the workers. "Why hasn't the Emperor done anything to make it safer for us?" he screamed. "Doesn't he see what is happening here?" Luckily, Meng was right there to hold his brother back from swinging his shovel at the guard. But he couldn't help but wonder what would have happened if Zhou had been killed.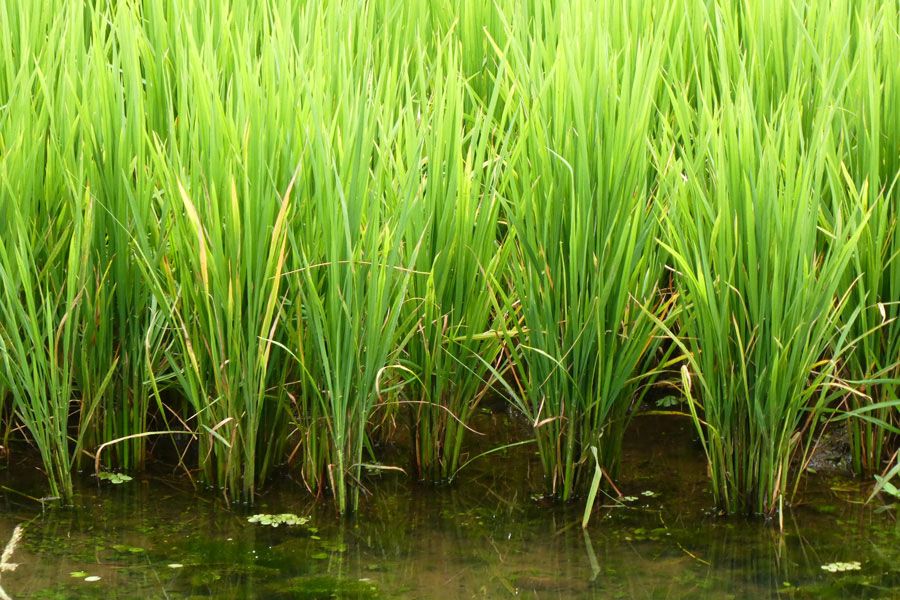 Meng took over for Zhou at the rice farm after that. He didn't want to see him get more depressed as he sat helplessly in his chair while his parents gradually lost their farm. After a year of working the fields though, Meng started to understand why Zhou loved farming so much. He came to appreciate the feel of the cool water of the paddies and why Zhou lovingly picked each stalk of rice during harvest time. Each grain of rice became precious to Meng as he gratefully ate his one bowl of rice a day. Meng never wasted his rice. Even old rice was put to good use, to make rice milk, rice bread, rice wine, and RICE GLUE. Meng had discovered that the sticky rice made a wonderful paste that he could use to mend all kinds of things around the house. And that was when he got his amazing inspiration.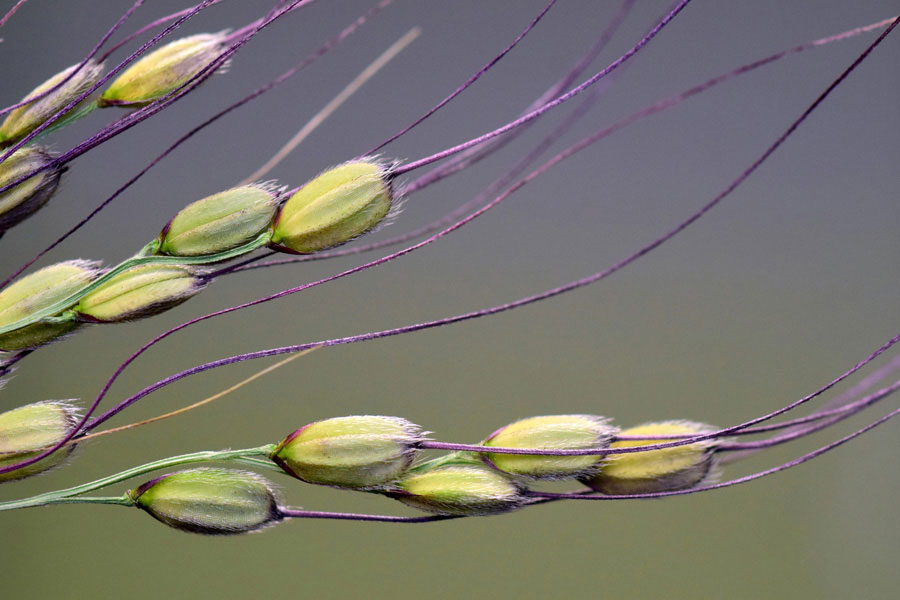 Meng made a huge batch of sticky rice glue and brought it to his brother Shang at the wall. Together they started packing the rice in between the stones as they built their section of the wall, to see if it held together better when the next big rains came. Luckily, they had several days of dry weather ahead for the rice to completely bond the rocks, and when the summer storm came, the wall was ready. It worked perfectly. Other sections of the wall started to crumble from the rain, but their section stayed firm. Excited, Meng and Shang brought their discovery to the guard, who had become Meng's friend after the day he had stopped Shang from doing something reckless. He agreed to tell the Emperor about the rice glue that held the wall together.
Thanks to the Huang brothers, and a lot of sticky rice, building the Great Wall of China became safer for everyone, and this also pleased the Emperor. He rewarded the Huangs by giving them a lifetime contract to produce as much rice as their little farm could handle, so they would never have to worry about losing their farm again.
The End 😊
Images: Great Wall illustration William Alexander rice field by muffinn rice plant by U. Leone
Creative Commons license