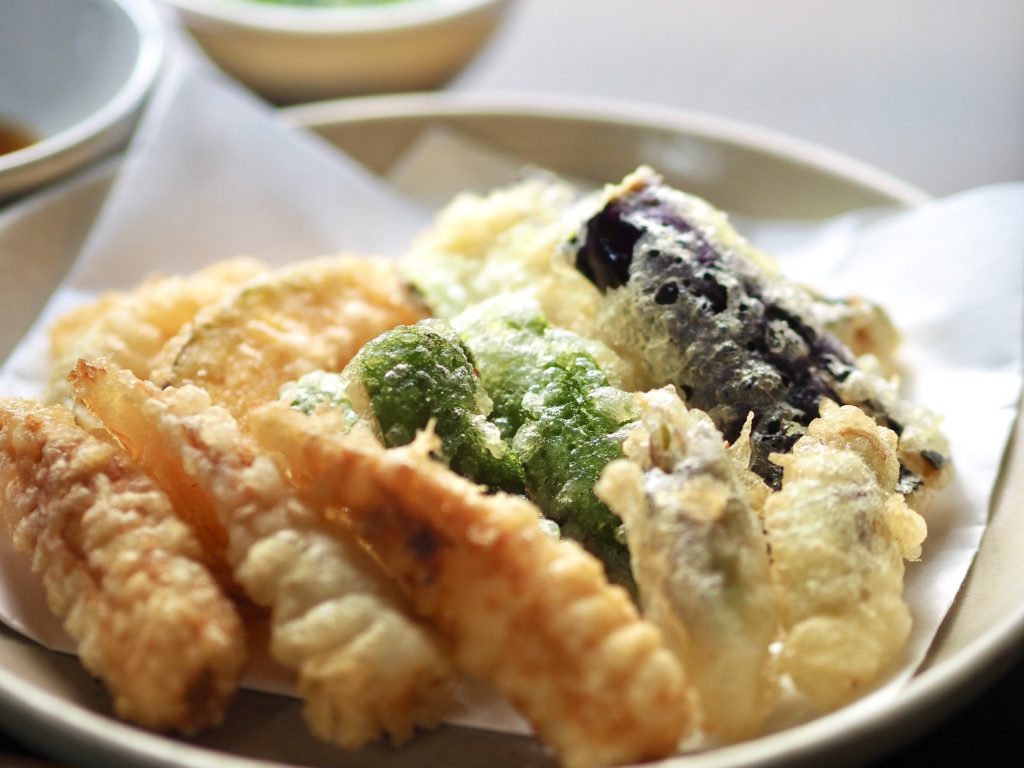 Known for its irresistible flavors and addictive crunch, tempura is a celebrated Japanese dish that holds a special place in the hearts of local and global food lovers alike. Whether you're enjoying tempura on a rice bowl, with noodles, or just by itself, this crispy, flavorful, and utterly delightful dish is perfect for any time of day and any time of year! Are you ready to learn more about the history of tempura? Let's dive in!
What is Tempura?
Tempura is a popular Japanese dish consisting of lightly battered and deep-fried seafood, vegetables, or even sweets. The hallmark of tempura lies in its delicate, golden-brown crust that encases the ingredients, giving them a satisfying crunch with each bite. The batter used in tempura is typically made from a simple mixture of flour, water, and sometimes egg.
Tempura is traditionally served with a light dipping sauce called "tentsuyu," made from a blend of dashi (a Japanese stock), soy sauce, and mirin (a sweet rice wine). In addition, tempura is often accompanied by grated daikon radish and a sprinkle of freshly grated ginger, providing a refreshing and tangy element to the dish.
History of Tempura and Etymology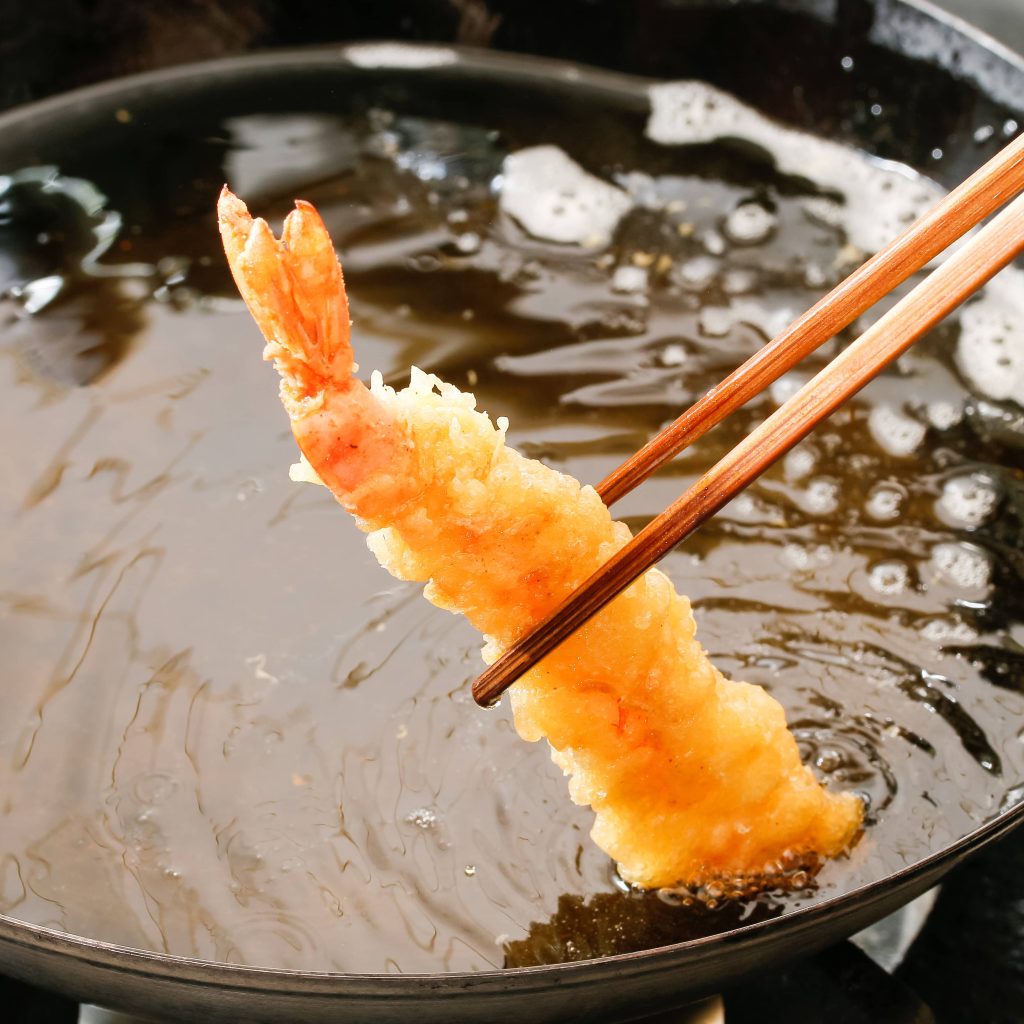 The word "tempura" itself has an interesting etymology. It is believed to have been derived from the Portuguese term "temporas," which refers to a fasting period in the Catholic tradition. When Portuguese missionaries arrived in Japan during the 16th century, they introduced the concept of frying food, and the term "tempura" was adopted to describe this cooking method. The onomatopoeic phrase "saku saku" is often used to describe the crisp texture of tempura when bitten into. The next time you enjoy deliciously crispy tempura, you can say, "saku saku!"
Popular Types of Tempura:
Tempura offers a diverse array of ingredients, each boasting its own distinct flavor and texture. Some of the most popular types of tempura include:
Ebi (Shrimp tempura): A classic and beloved choice, shrimp tempura showcases succulent, tender shrimp coated in a crispy batter.
Kakiage: A delightful combination of various vegetables, such as onions, carrots, and green peppers, finely julienned and mixed together before being deep-fried into a flavorful medley.
Nasu (Eggplant): With its creamy texture and subtle sweetness, eggplant tempura adds a unique twist to the tempura experience.
Kabocha (Japanese Pumpkin): The natural sweetness of kabocha shines through in tempura form, providing a delightful contrast to the crispy exterior.
Anago (Sea Eel): Delicate and tender, anago tempura offers a melt-in-your-mouth experience that is sure to satisfy seafood lovers.
How to Make Tempura with Zojirushi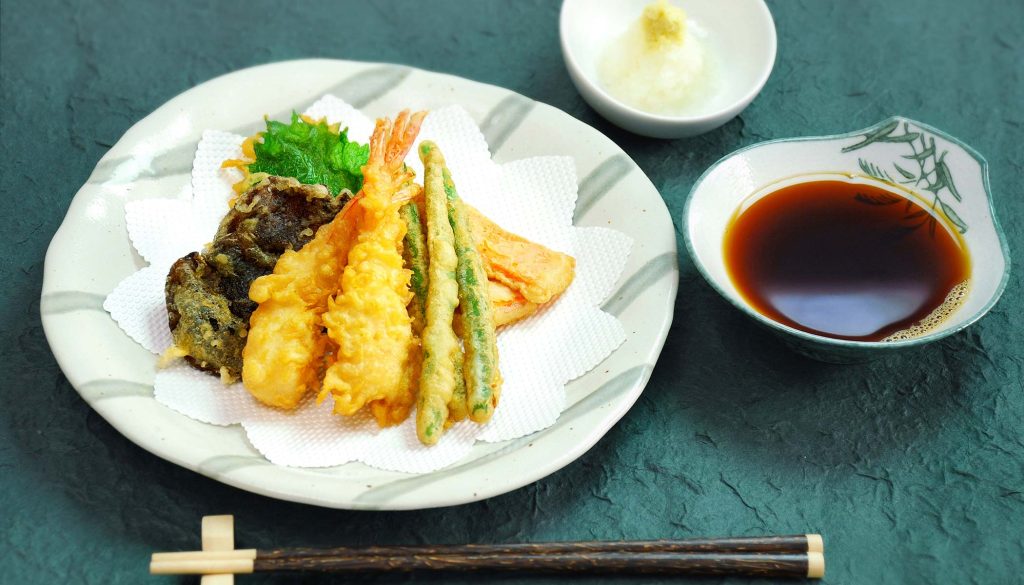 Are you ready to make tempura for yourself now? Try our assorted Tempura recipe, which incorporates shrimp tempura, green bean tempura, mushroom tempura, and carrot tempura.
Whether you're savoring it in a traditional Japanese restaurant or trying your hand at making it in your own kitchen, tempura offers a delightful experience that highlights the beauty of simplicity and expert frying techniques. Tell us, how do you like to enjoy tempura? Share your thoughts, comments, and questions with us on Twitter, Facebook, or Instagram! #Zojirushi #ZoFan