---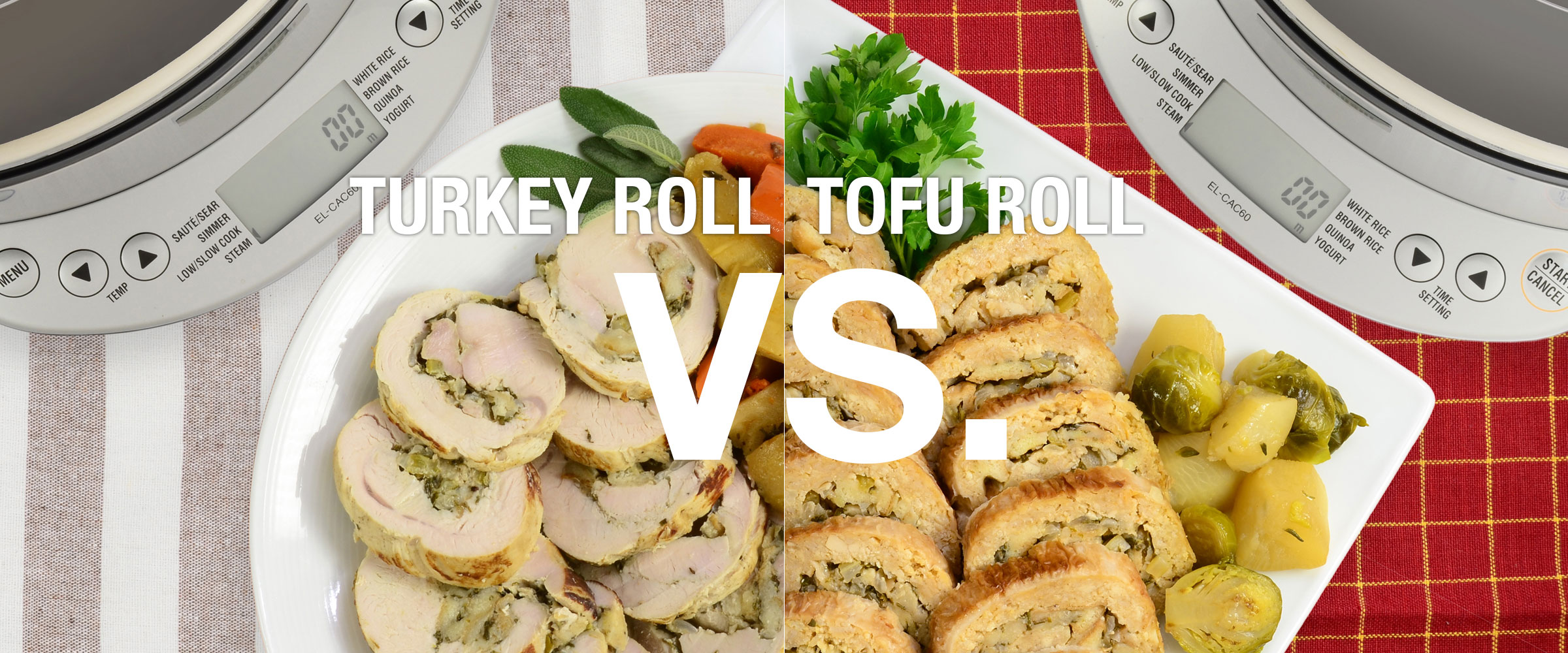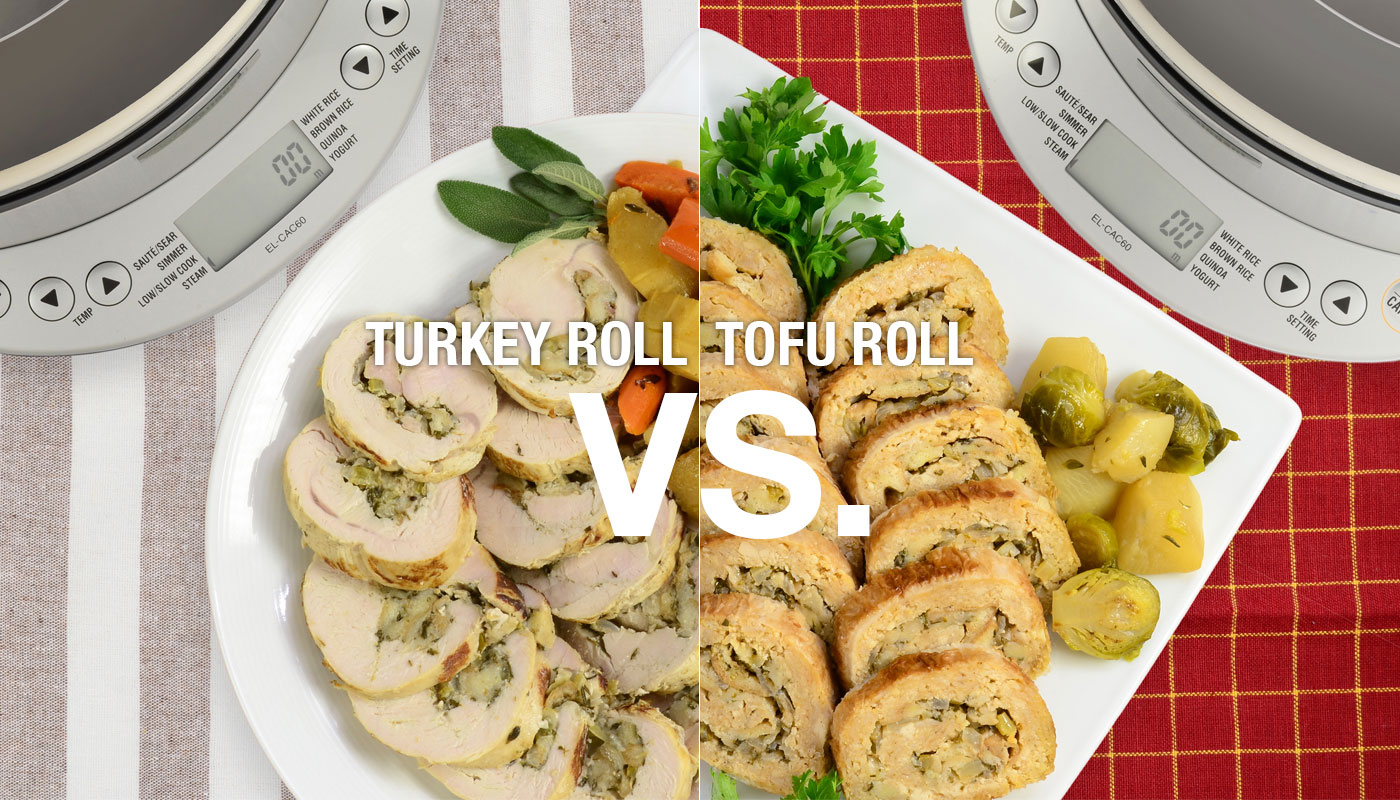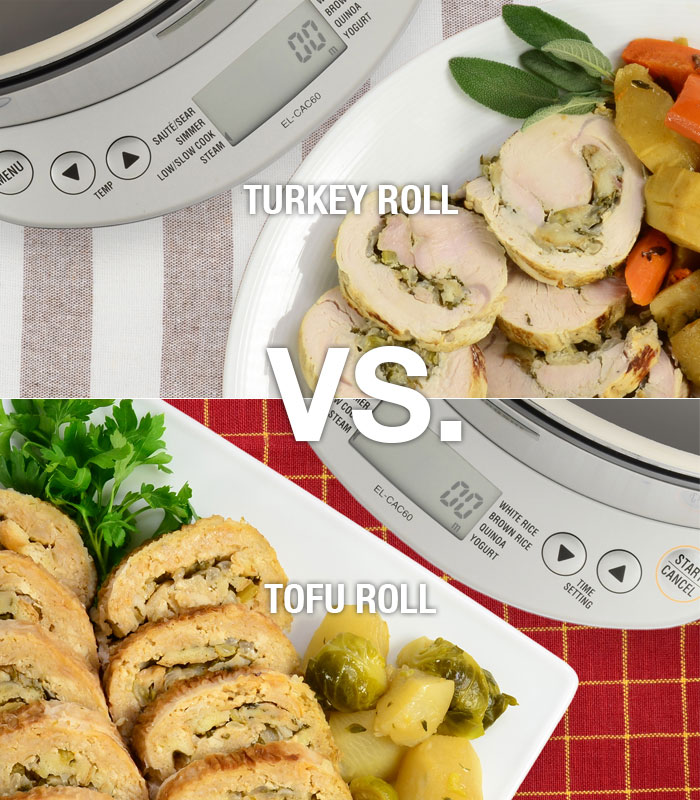 No, we're not joking—don't you know plant-based recipes have come a long way? Now's the time to impress your vegetarian friends by showing off your "beyond" skills in the kitchen. This month's menu features both a stuffed tofu roll and a stuffed turkey roll; so you can invite both kinds of friends and not leave anybody out!
KITCHEN LAB 101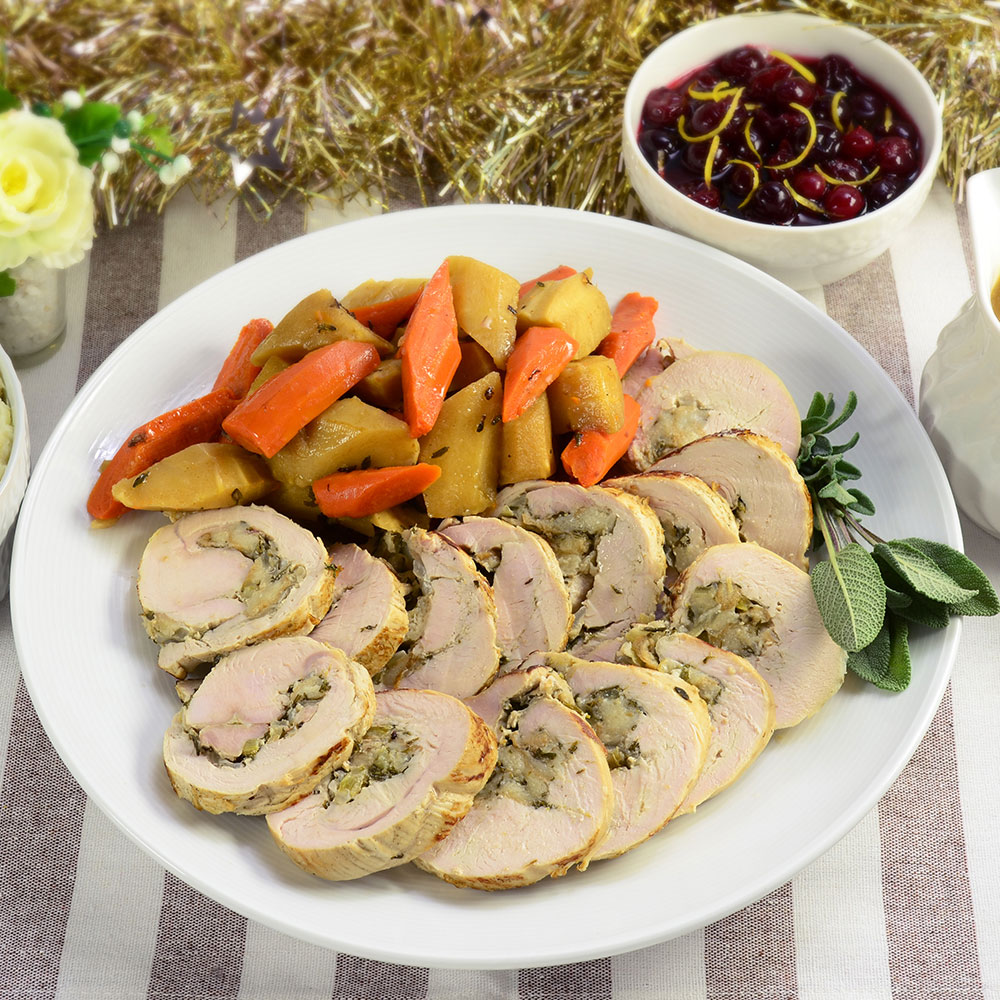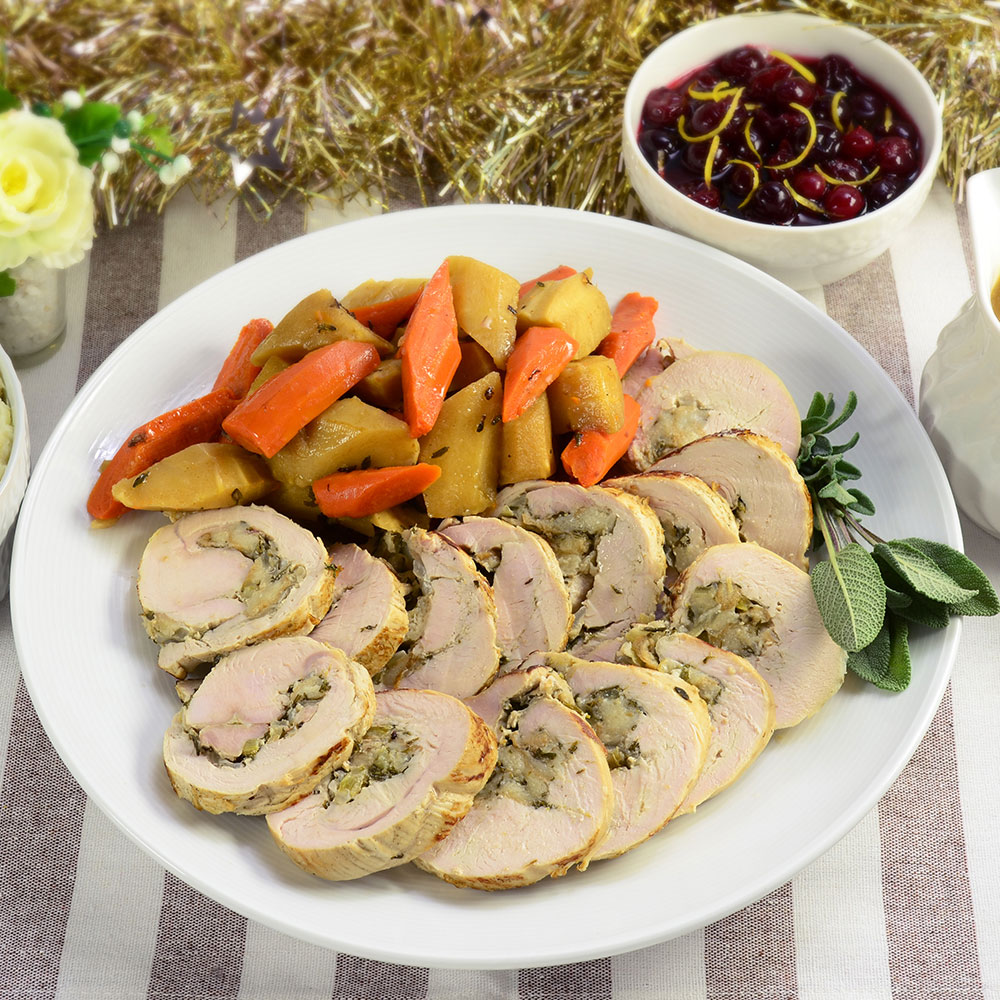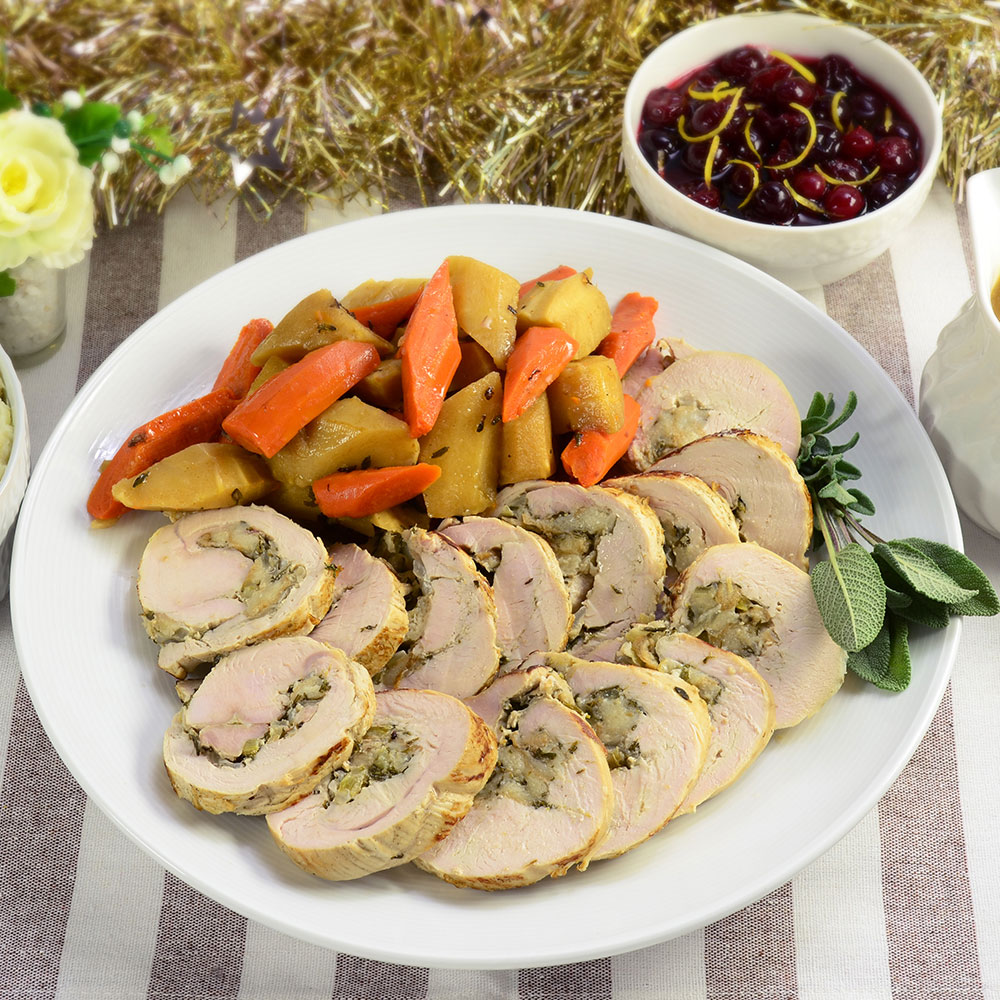 Rolled Stuffed Turkey Breast
An easier to prepare, more portable turkey dish. Bring it for a potluck and you'll have guests asking you for the recipe!
Rolled Stuffed Tofu
Tofu rolls are the new thing. Add our gravy and surprise everyone when you reveal that it's really tofu!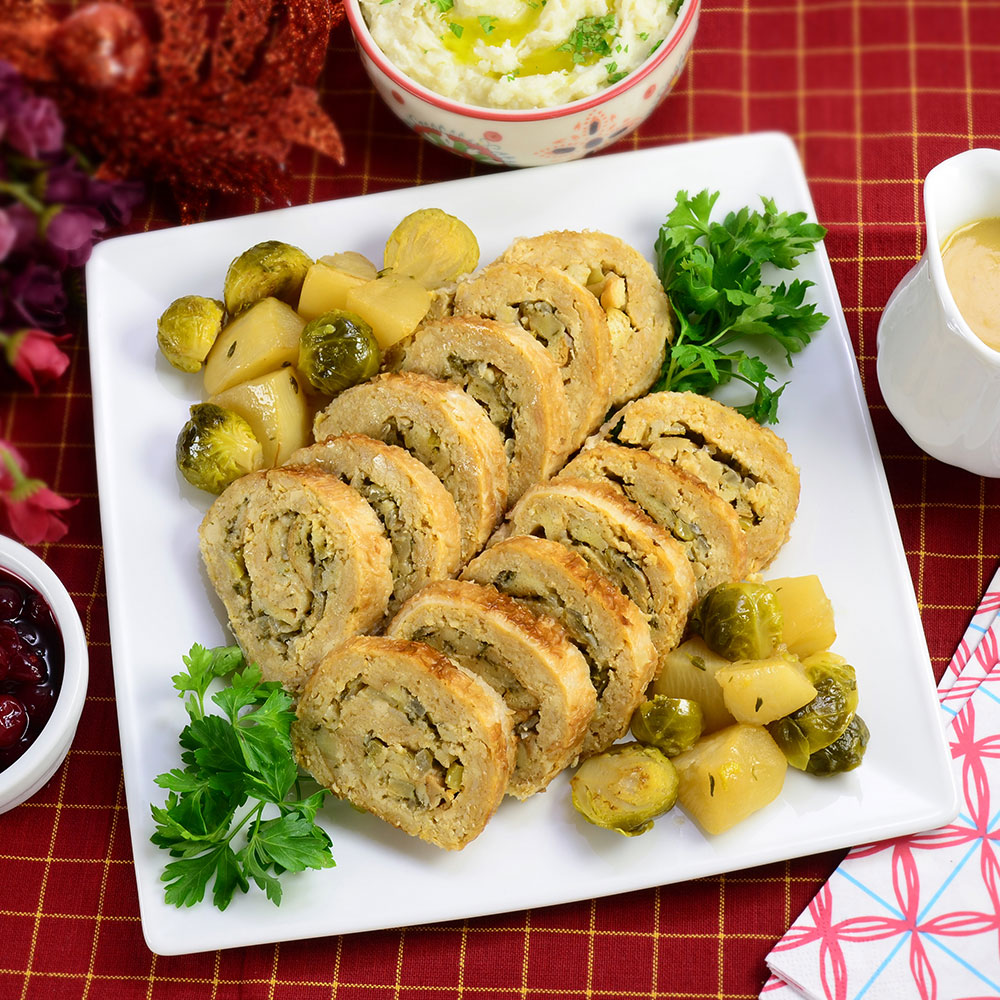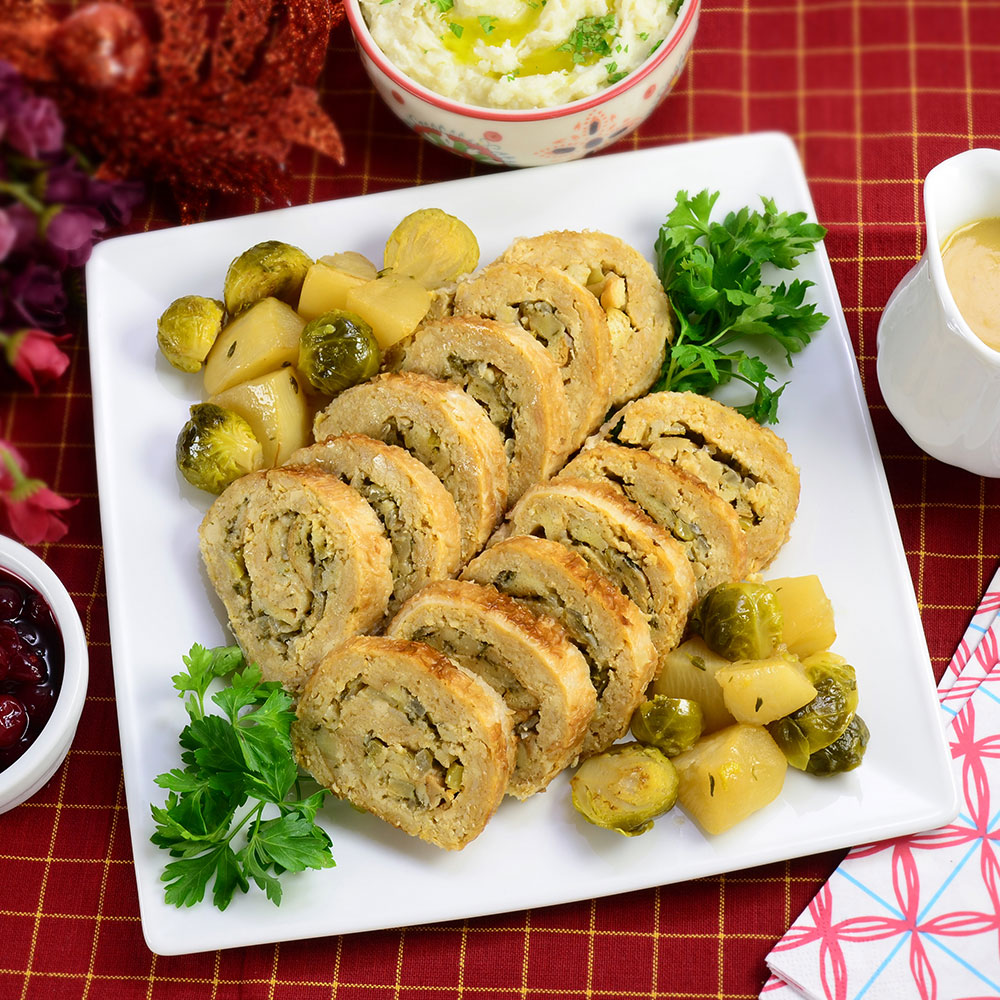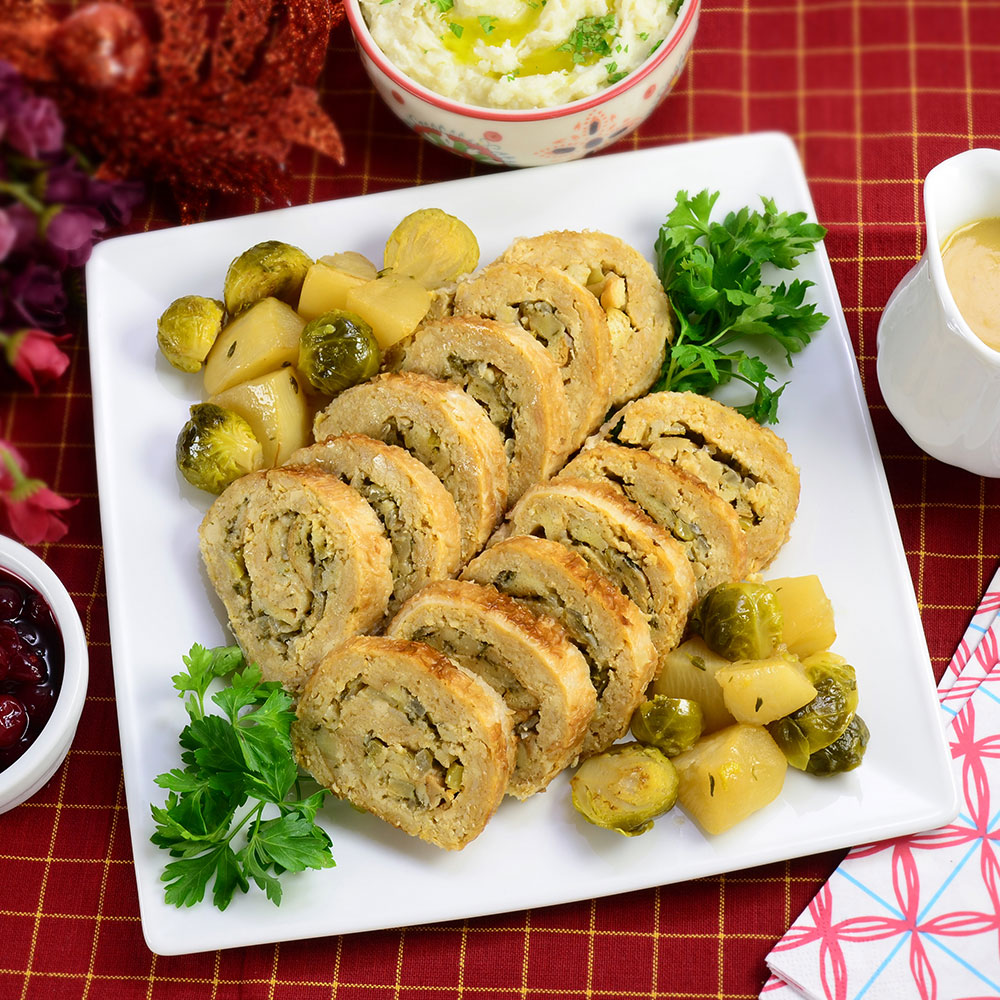 COOKING101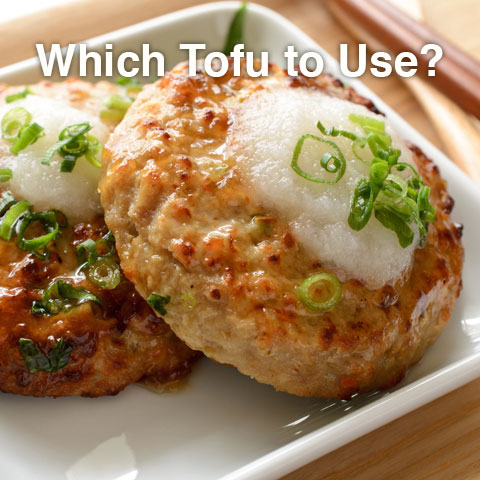 Firm or Extra Firm
This month's recipe uses extra firm, hard tofu—recommended when making Tofu Hamburgers.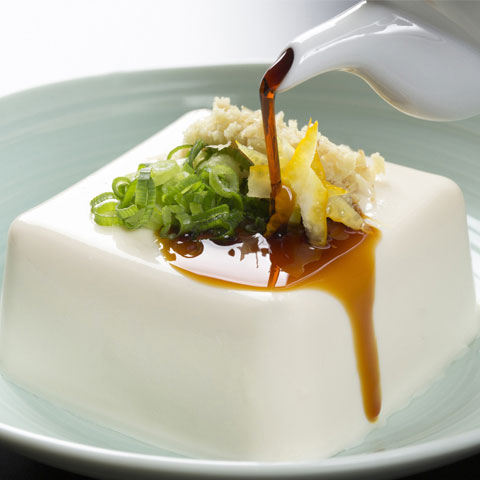 Soft
Soft tofu is delicate and breaks apart, so eating it straight out of the package, in soups or as yudofu is best.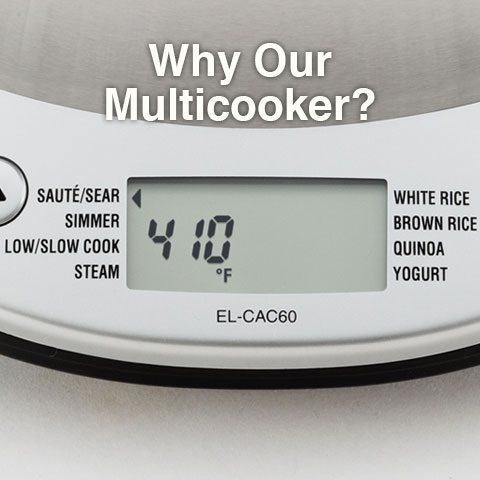 Our Multicooker is versatile enough to handle this month's recipes, which all require different cooking methods.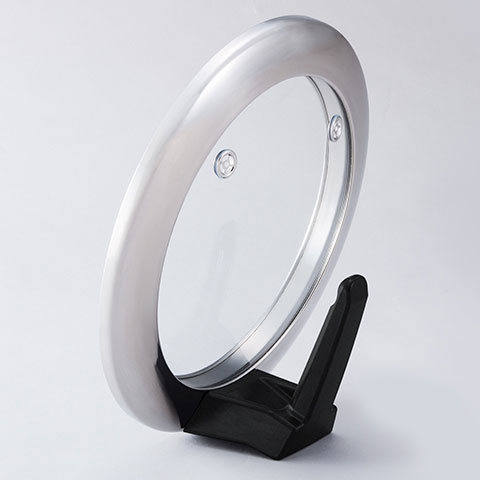 Self-Standing Lid
Designed to catch excess condensation after cooking, the lid can be opened and stood on counters without dripping.
Shojin Ryori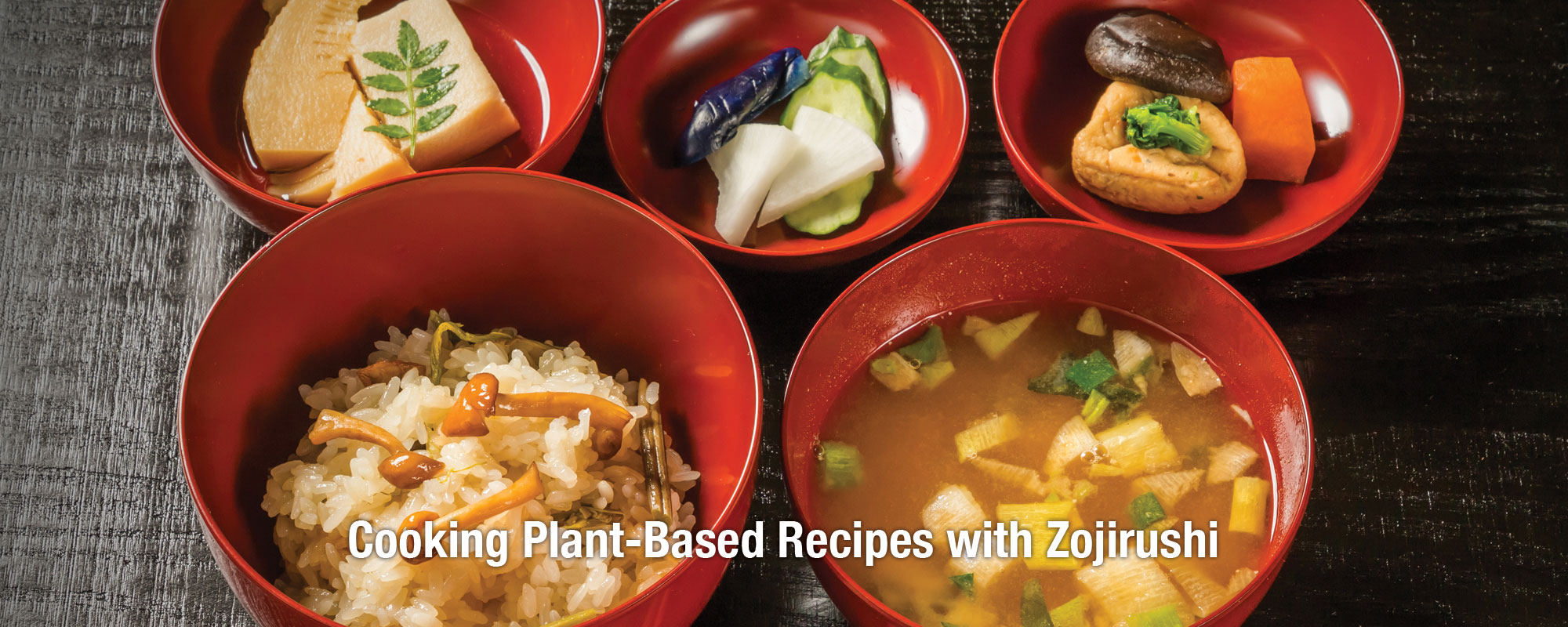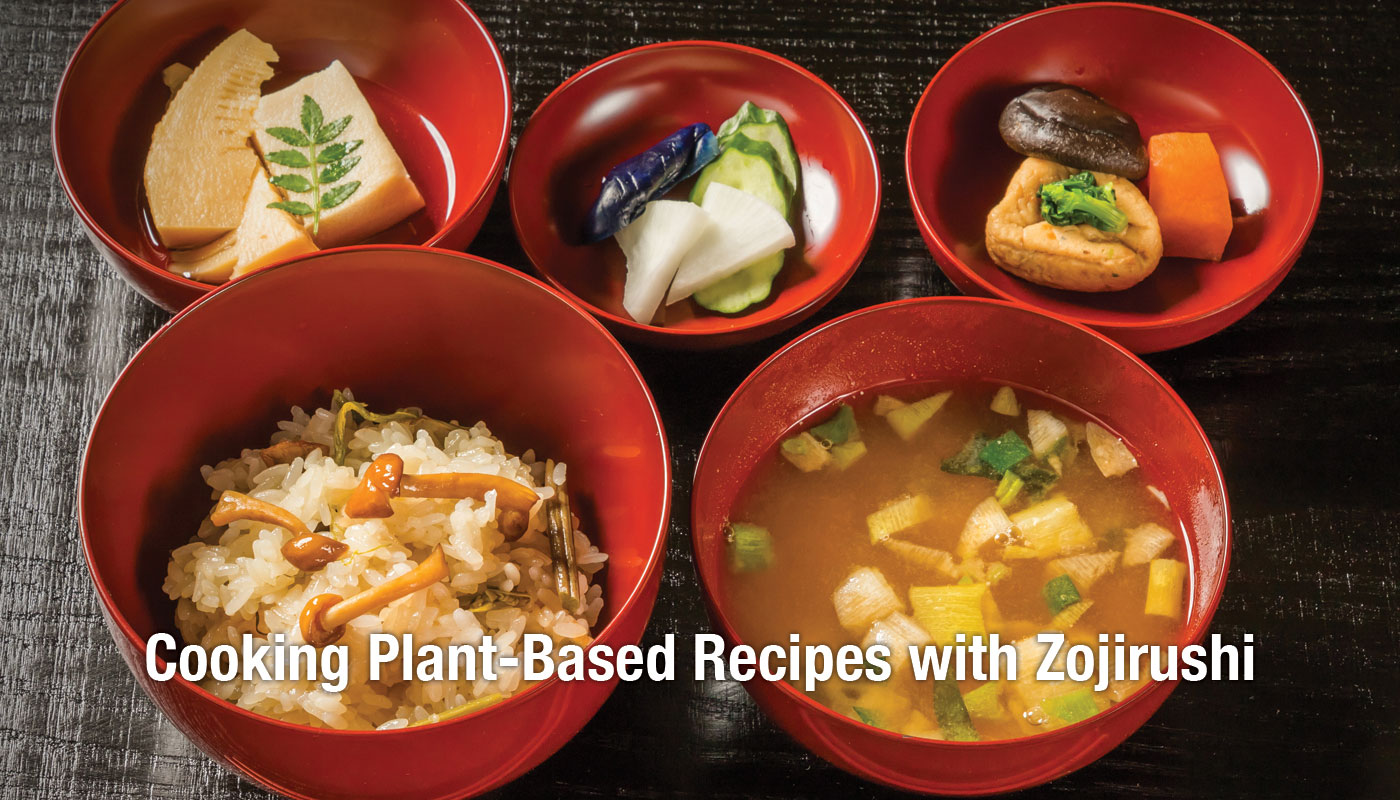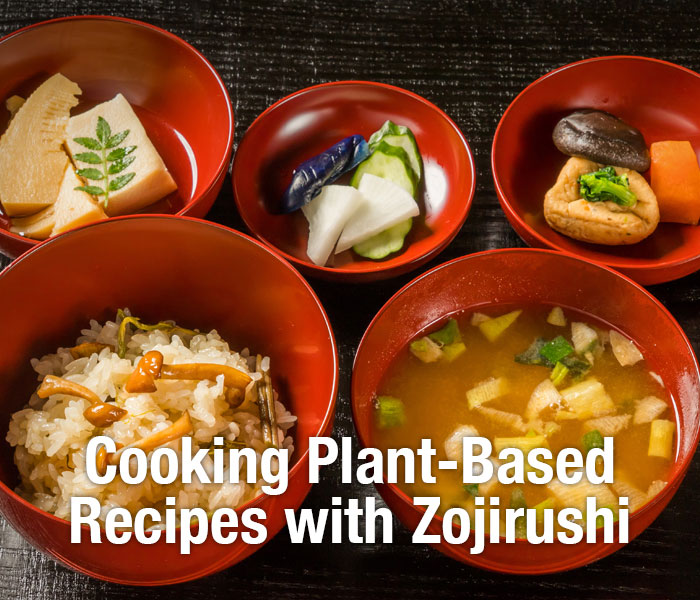 Shojin Ryori cooking is a type of austere Japanese cuisine that uses the natural flavors of plant-based ingredients to bring out the true taste of the food. Our Zojirushi kitchen features our own vegetarian recipes, but with a more modern approach. We swear these dishes aren't so strict! But we promise you'll still get all the flavor…
TECHTALK 101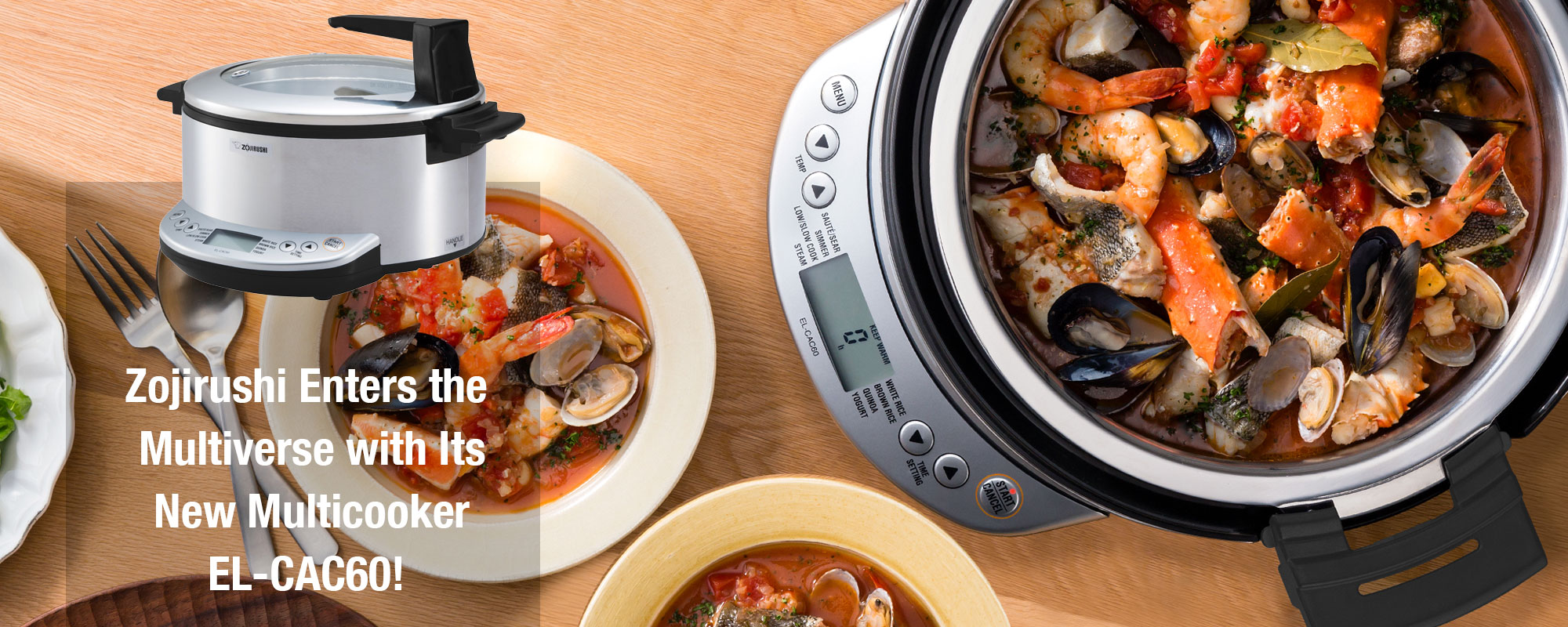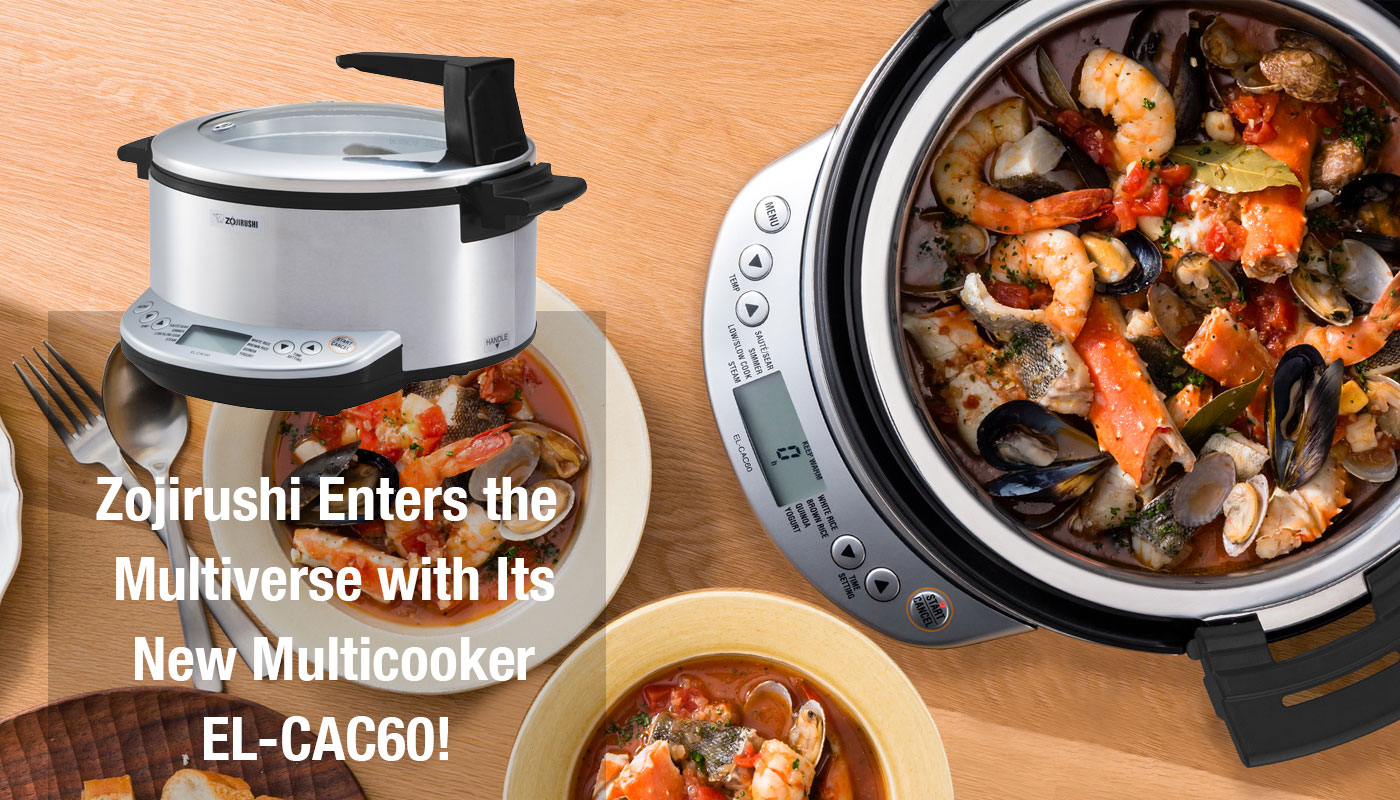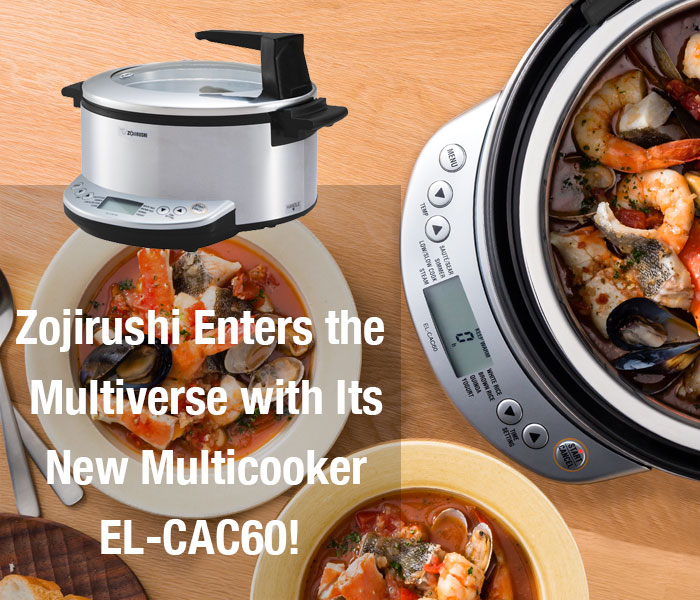 Imagine a world of new recipe options if you could stir-fry and stew in the same appliance—wouldn't that open another cooking dimension for you? Our Multicooker / EL-CAC60 has 9 menu settings for a variety of dishes. It features a 6-qt. capacity and 10-inch diameter cooking surface.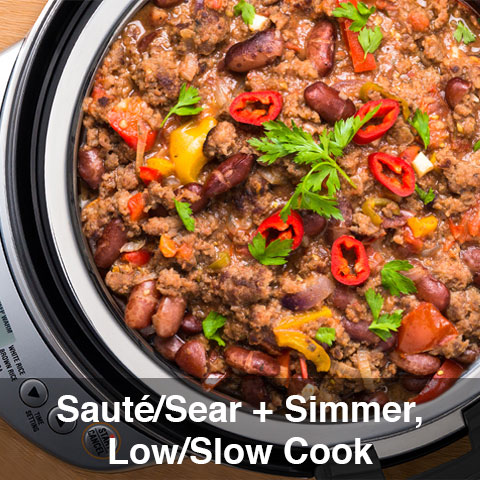 Stir-fry or brown ingredients, then stew or slow cook without changing your pan or pot.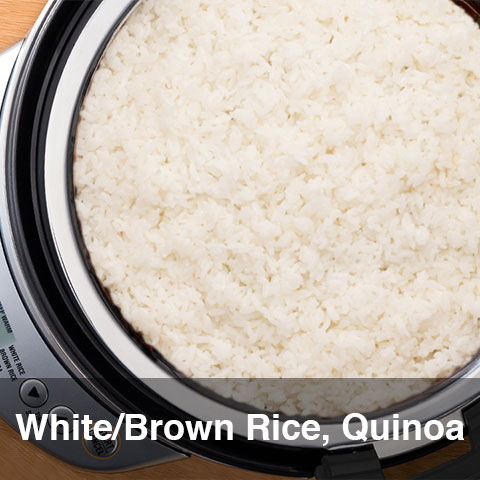 Cooks rice or quinoa to perfection. Takihomi-gohan or risotto for dinner tonight!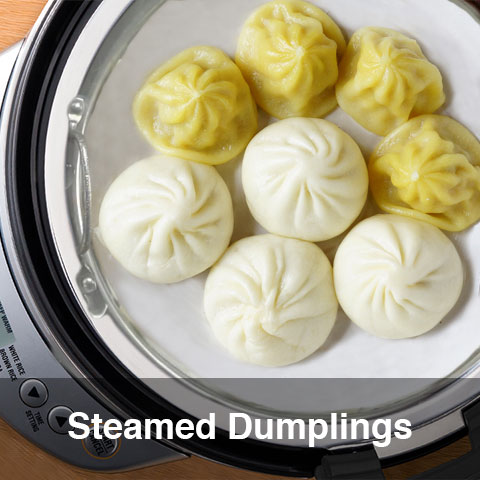 Steaming vegetables, meats or fish is a snap. Now you can try steamed gyoza or steamed dumplings.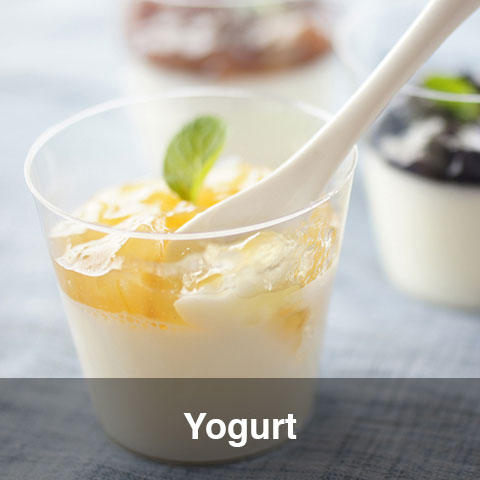 Yes, we said yogurt. Let Multicooker take care of dessert or breakfast with our yogurt menu.
ZOJIRUSHI 101 SUBSCRIBER'S SURVEY
Zojirushi 101 Subscribers!
Answer this issue's survey and be entered to win our special prize!
If you have not yet registered, click the SUBSCRIBE button below to be directed to the registration page.
You'll find some great prize offers just for registering!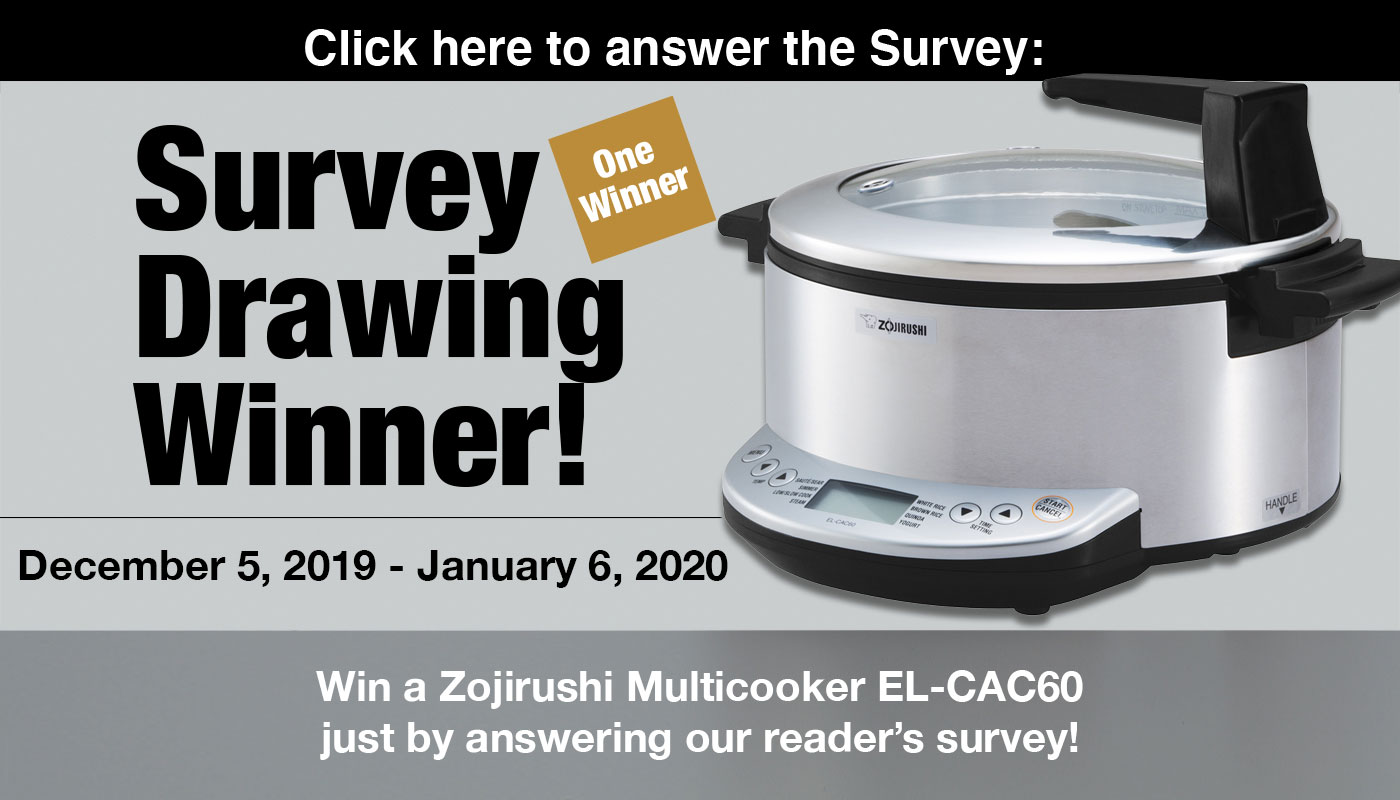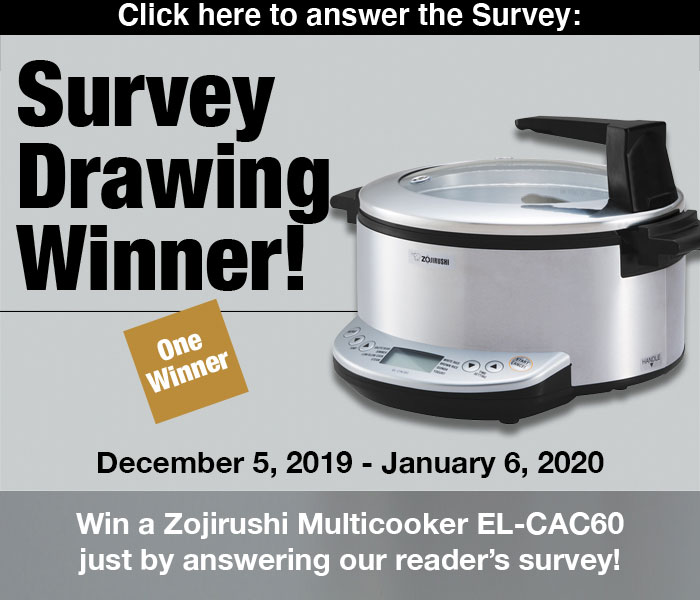 Click here for rules concerning the drawing.