---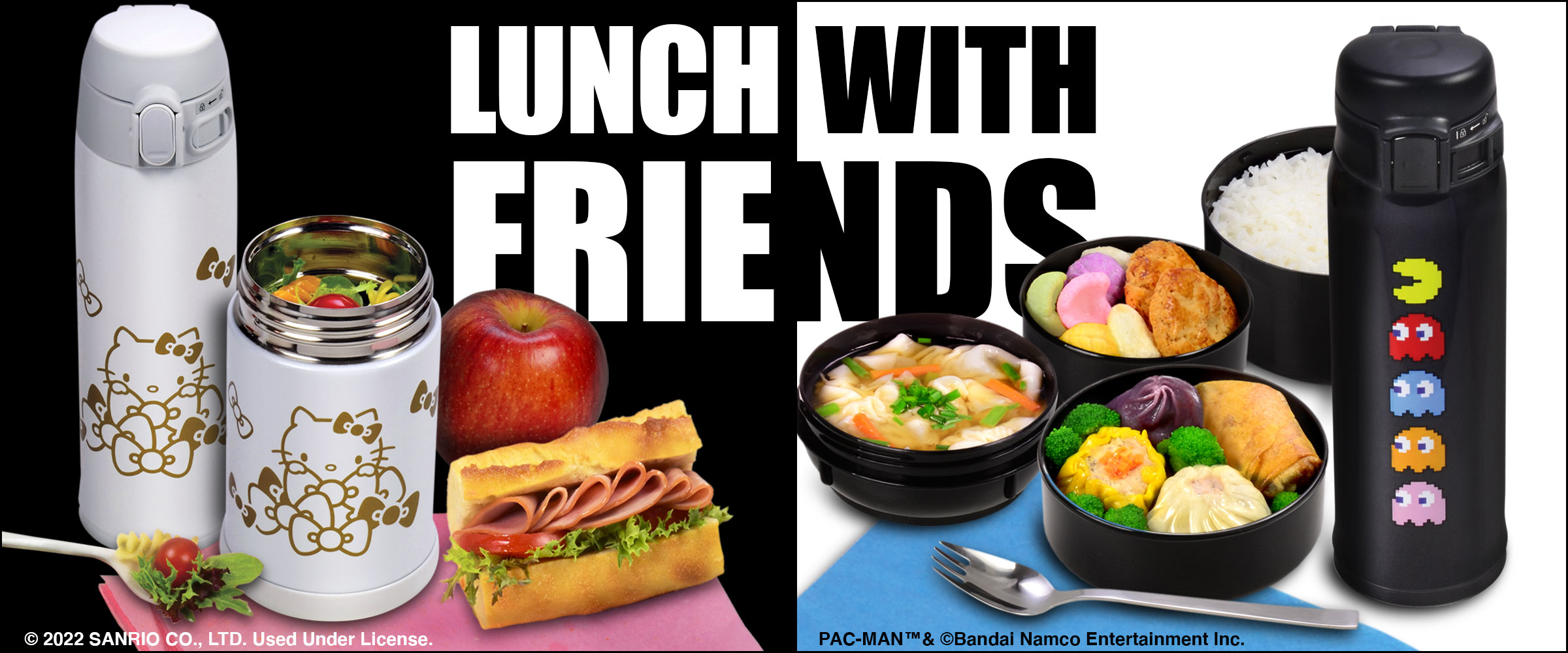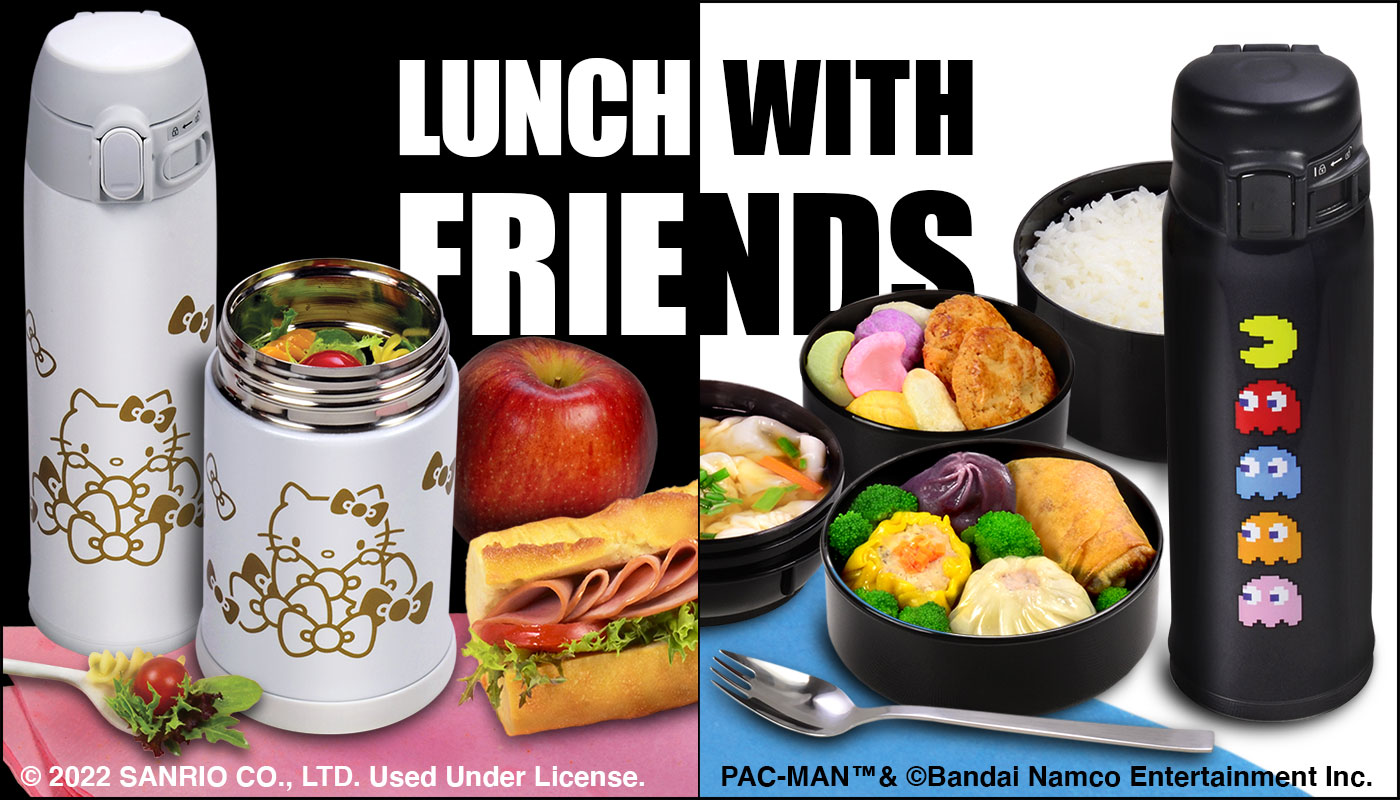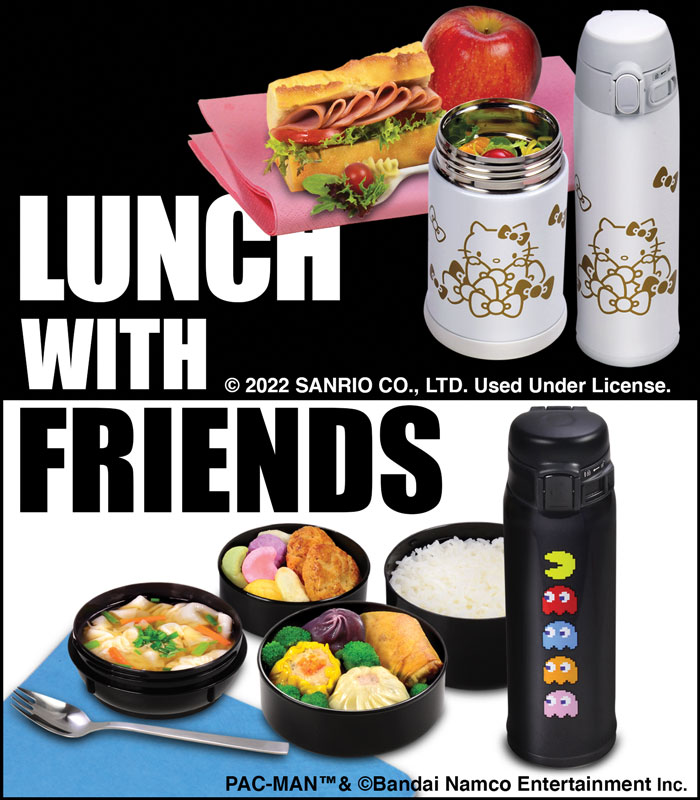 Zojirushi has friends that are legendary, did you know? Our Hello Kitty® and PAC-MAN™ drink bottles and food jars make every lunch fun for everyone; and they're all vacuum insulated, so they have super powers too! Try these lunch ideas for your next picnic or for back to school. Do you think your kids know about PAC-MAN™? Zojirushi also has a complete line-up of colorful and beautifully decorated thermal drink bottles. Choose one that fits your mood for the day and express yourself while you stay hydrated this summer.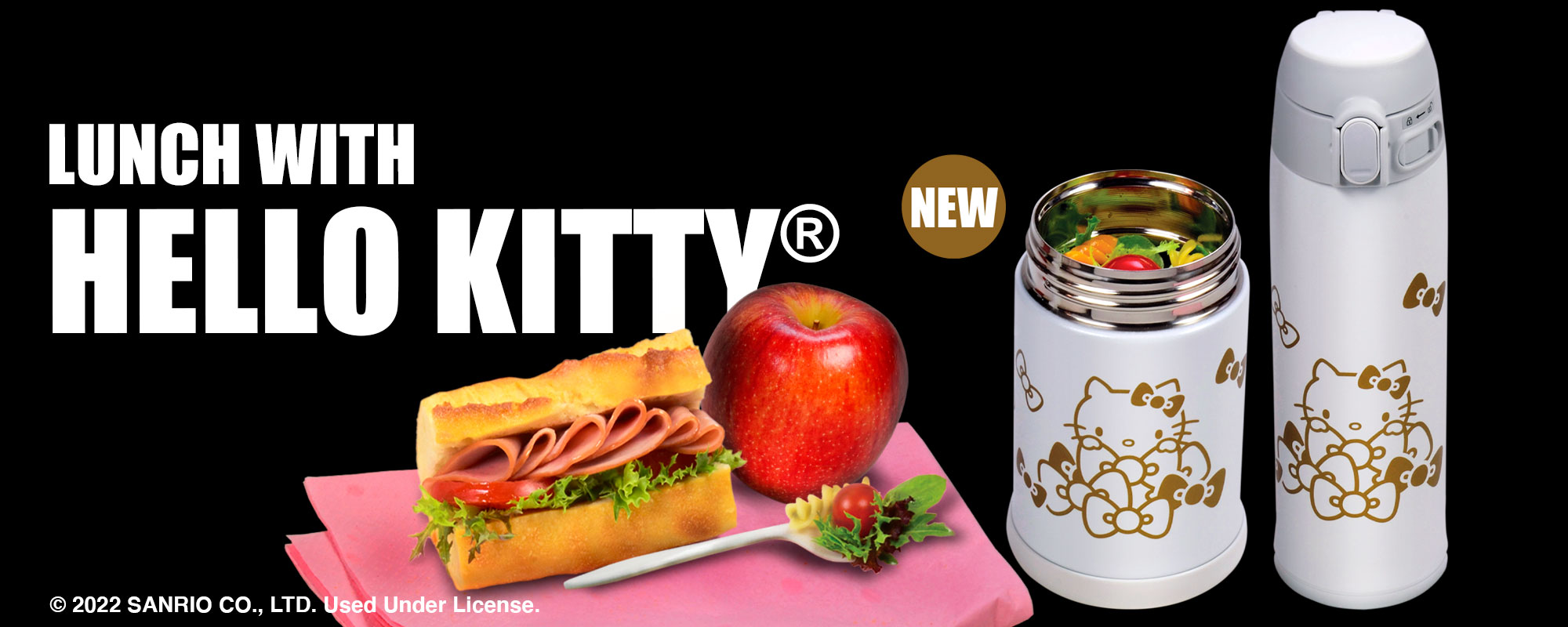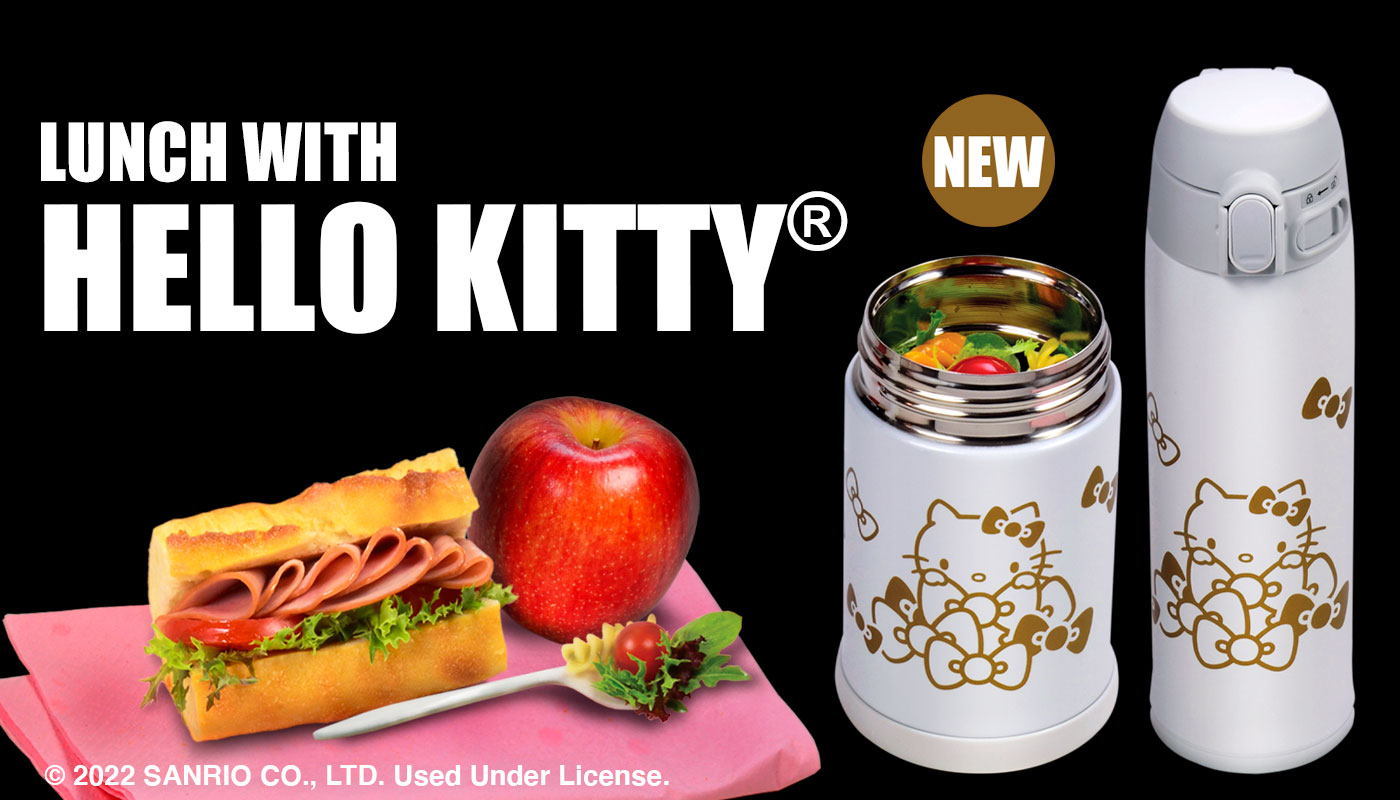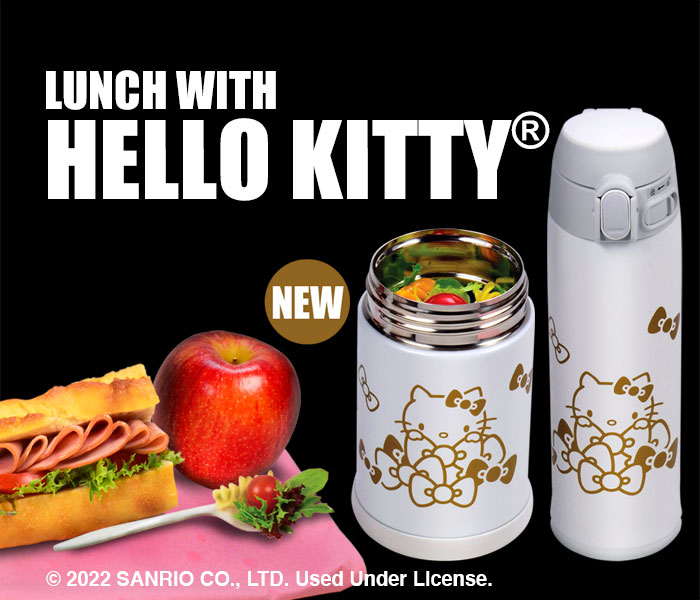 This is how you bento! Pack a sandwich and use your food jar to bring a chilled pasta salad. With our Hello Kitty® food jar, you can coordinate with our drink bottle and have a Hello Kitty® day. Don't forget, you could bring hot soup in the jar too, and iced tea in the bottle. Or a refreshing fruit cocktail in the jar and hot coffee in the bottle. The combinations are endless when both are vacuum insulated—pack whatever you want for long lasting freshness. Most definitely beats packing an ordinary food container, yes?
ZOJIRUSHI x HELLO KITTY® Stainless Mug SM-TA48KT
ZOJIRUSHI x HELLO KITTY® Stainless Steel Food Jar SW-EAE50KT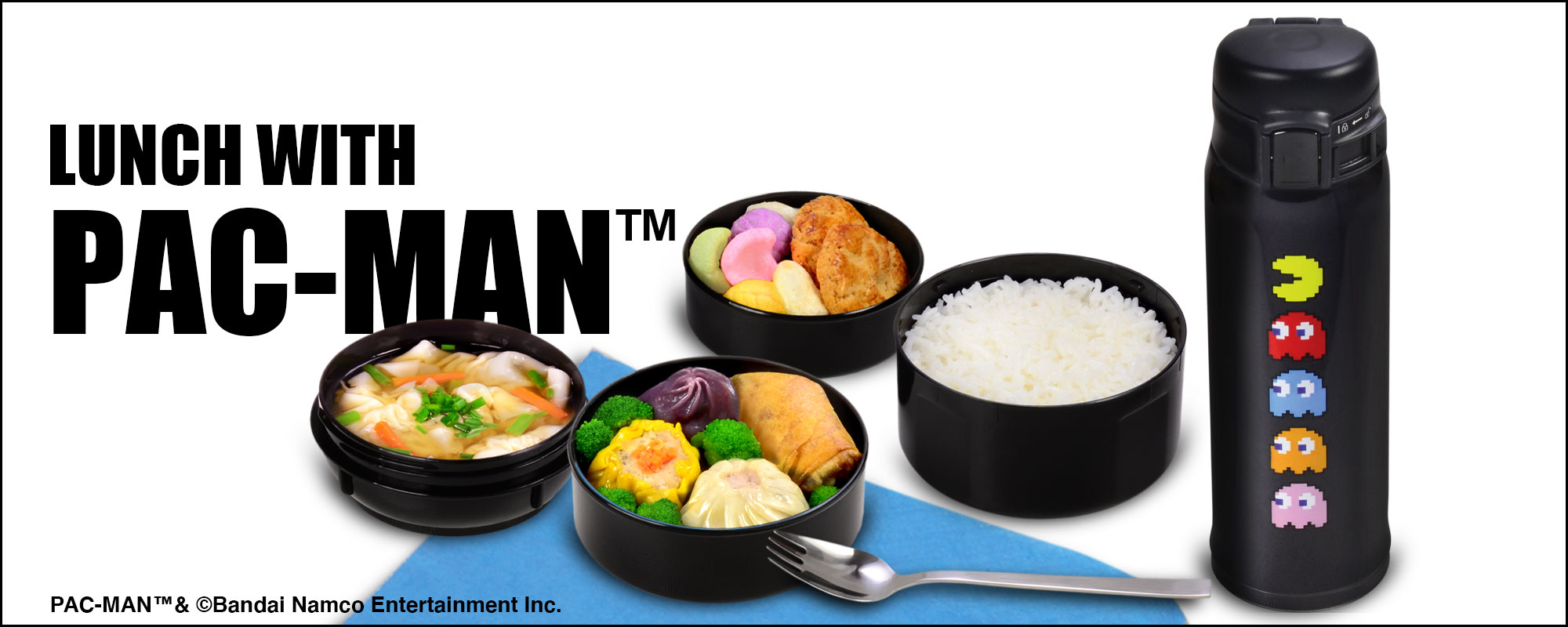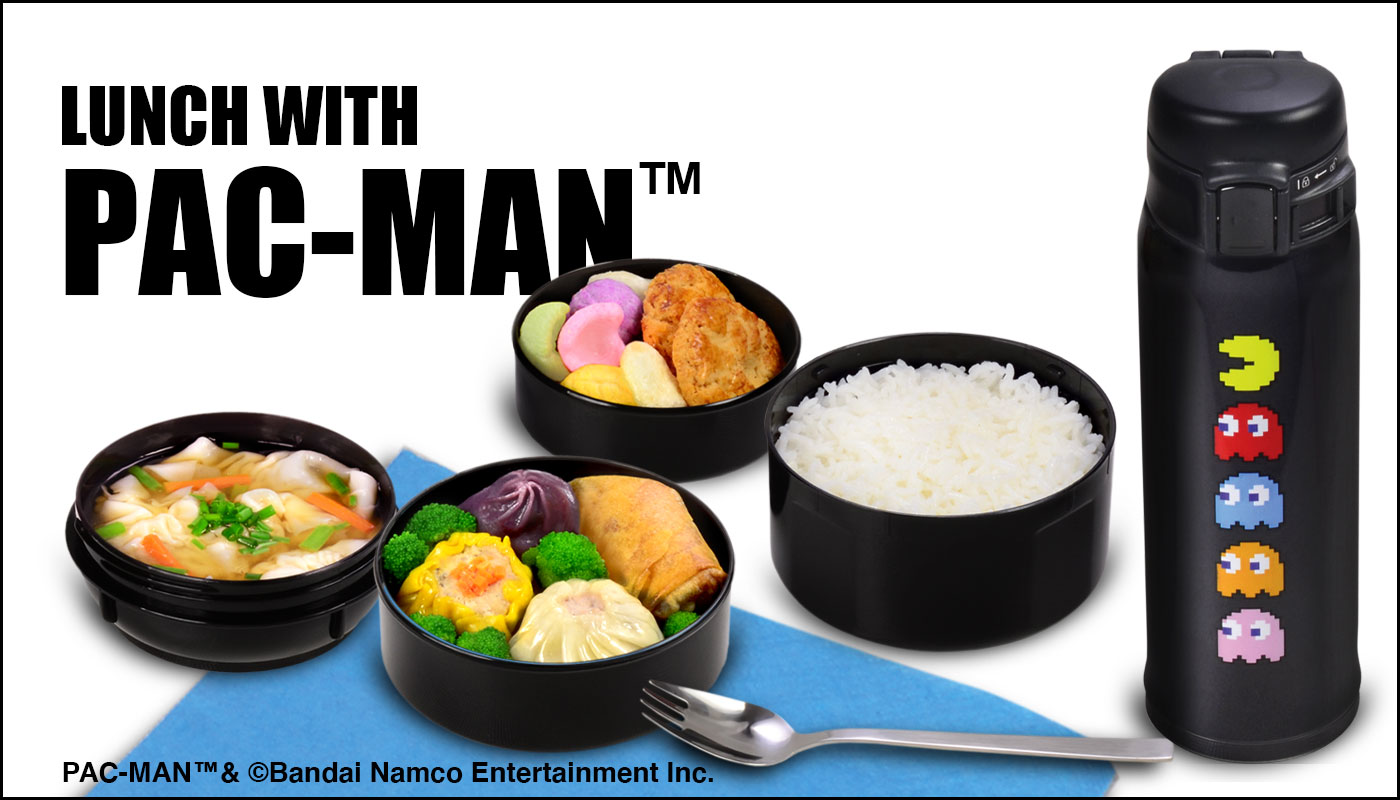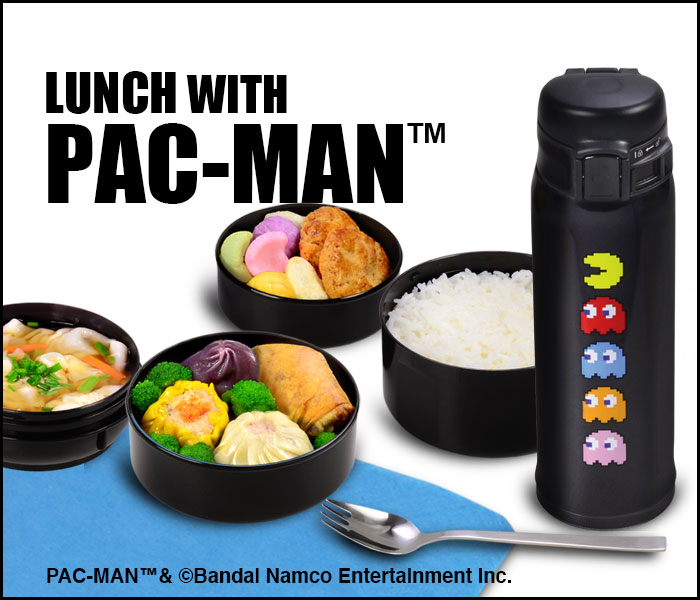 Explore what our Zojirushi Lunch Jars can do—multiple containers can hold entrees, rice, sides and even soups so you can have a full course meal anytime. We have black and silver jars to match our PAC-MAN™ mugs, so you can really pack a bento in style! This dim sum lunch is a fun way to showcase the variety of different foods you can bring with our lunch jars, and all you need is some oolong tea (hot or cold) in your drink mug to go with it. Be PAC-tive! PAC-MAN™ is ready to eat!
PAC-MAN™ x ZOJIRUSHI Stainless Mug SM-SHE48PA
ZOJIRUSHI Lunch Jars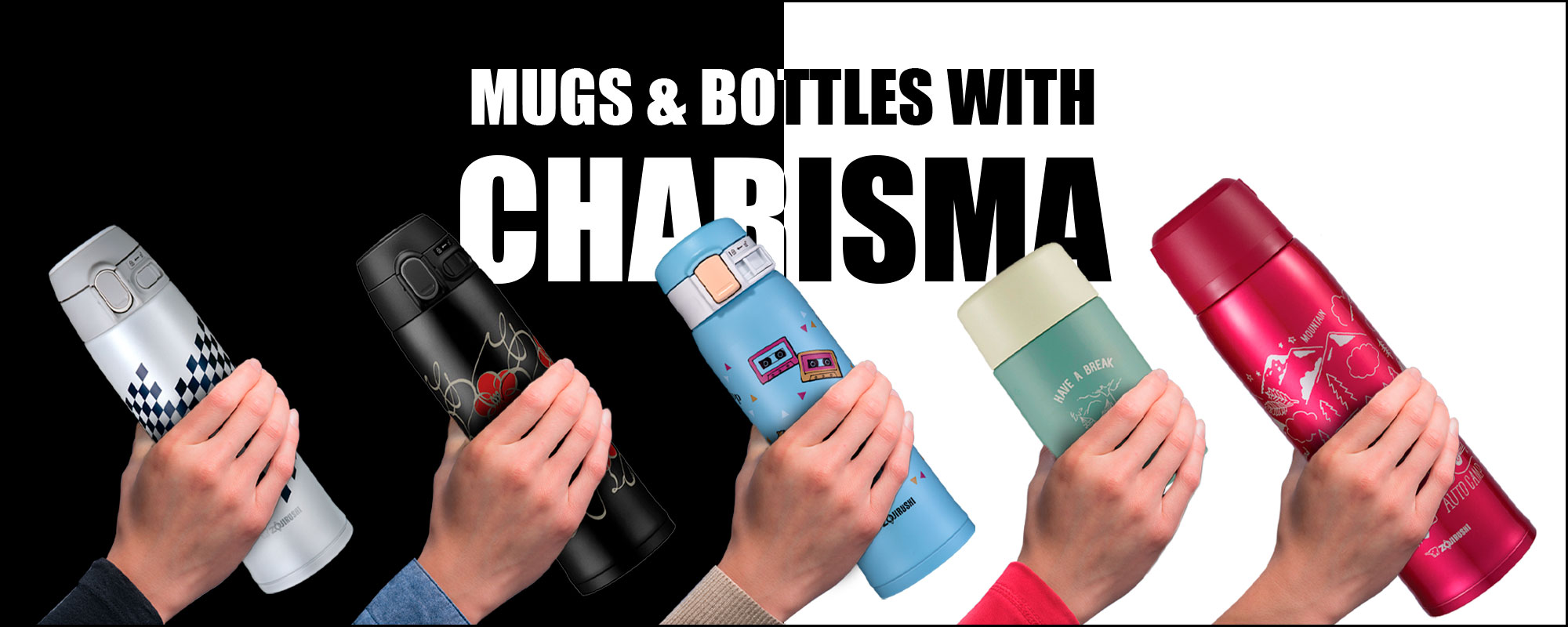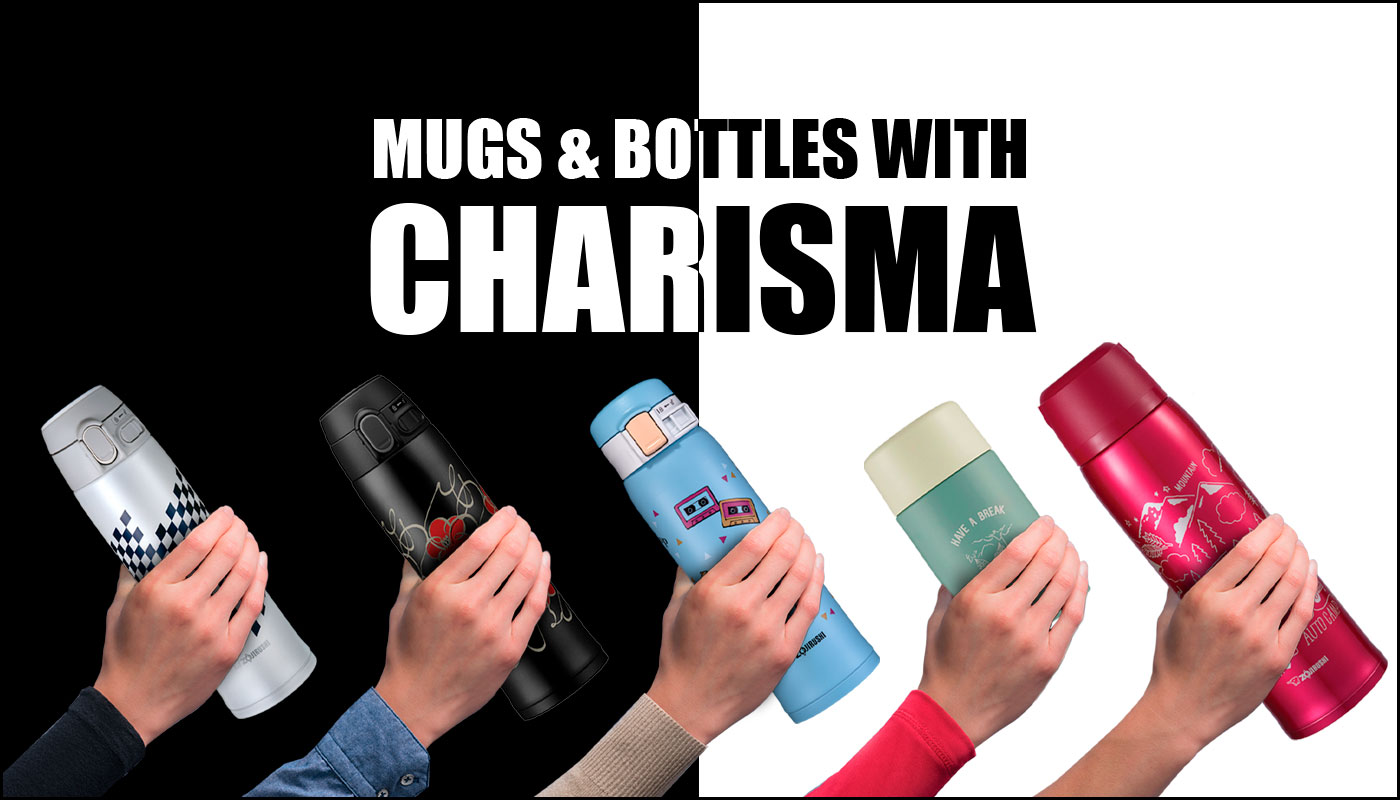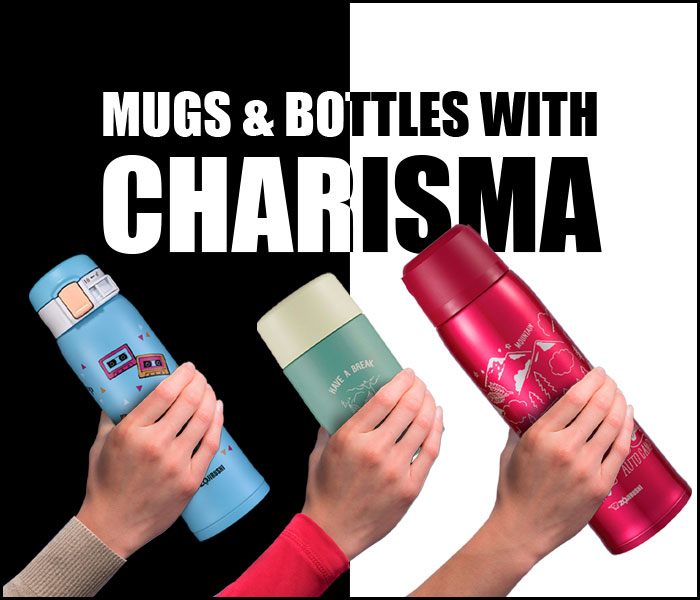 Zojirushi Vacuum Insulated Mugs & Bottles
If you're like most people and pick out a different outfit to wear each day, then why would you want to bring the same drink bottle every day to work or school? Why not indulge your mood and change it out—Zojirushi makes all kinds.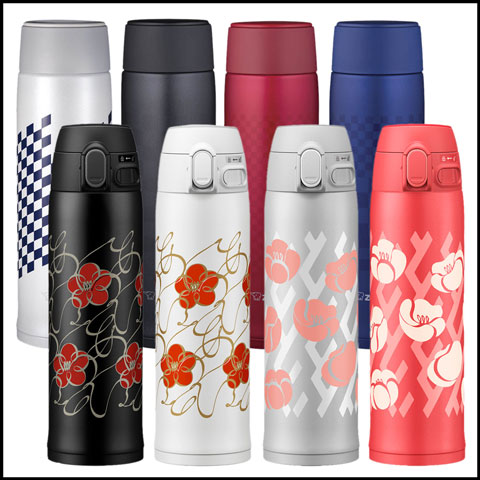 Japanese Collection
Our Ichimatsu pattern is a classic design, while our Hana+Kana features flowers in a calligraphic style. Elegantly modern, both bottles are nonstick coated to make cleaning easy.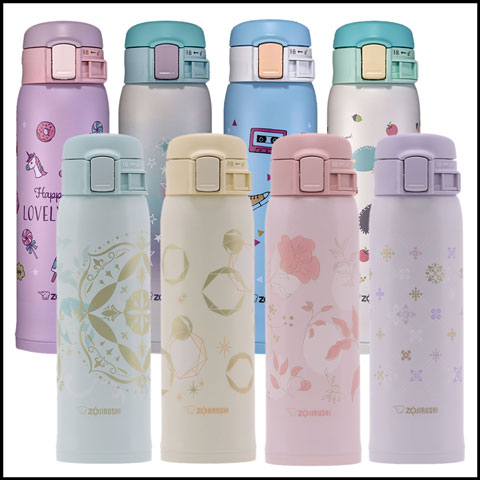 Sketches Collection
For adults or kids or for those of us who refuse to grow up, these whimsical designs will delight your fun side. Pick the one that suits your personality, or simply how you feel today.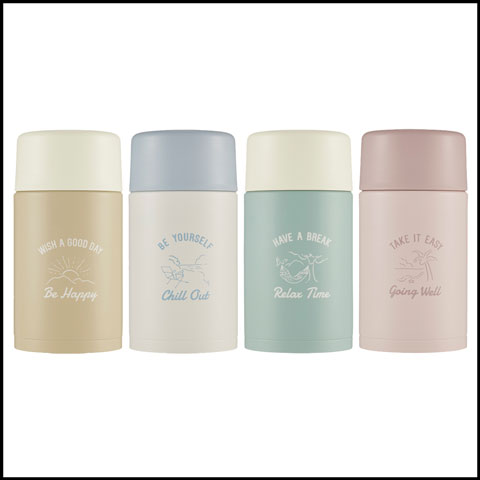 Happy Thoughts
Remind yourself that you shouldn't stress over things you cannot control...but you can control what you choose to bring your drinks in! These mugs are lightweight and compact.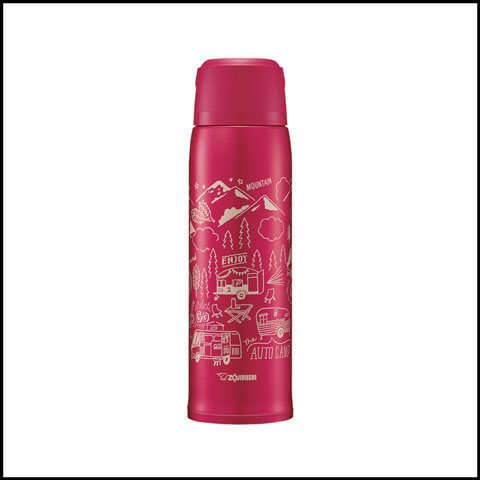 Big Outdoors
With a full 35 oz. capacity, we really mean it when we say you can take this bottle anywhere. The leak-proof stopper opens easily with a push of a button, while the cap is also a cup!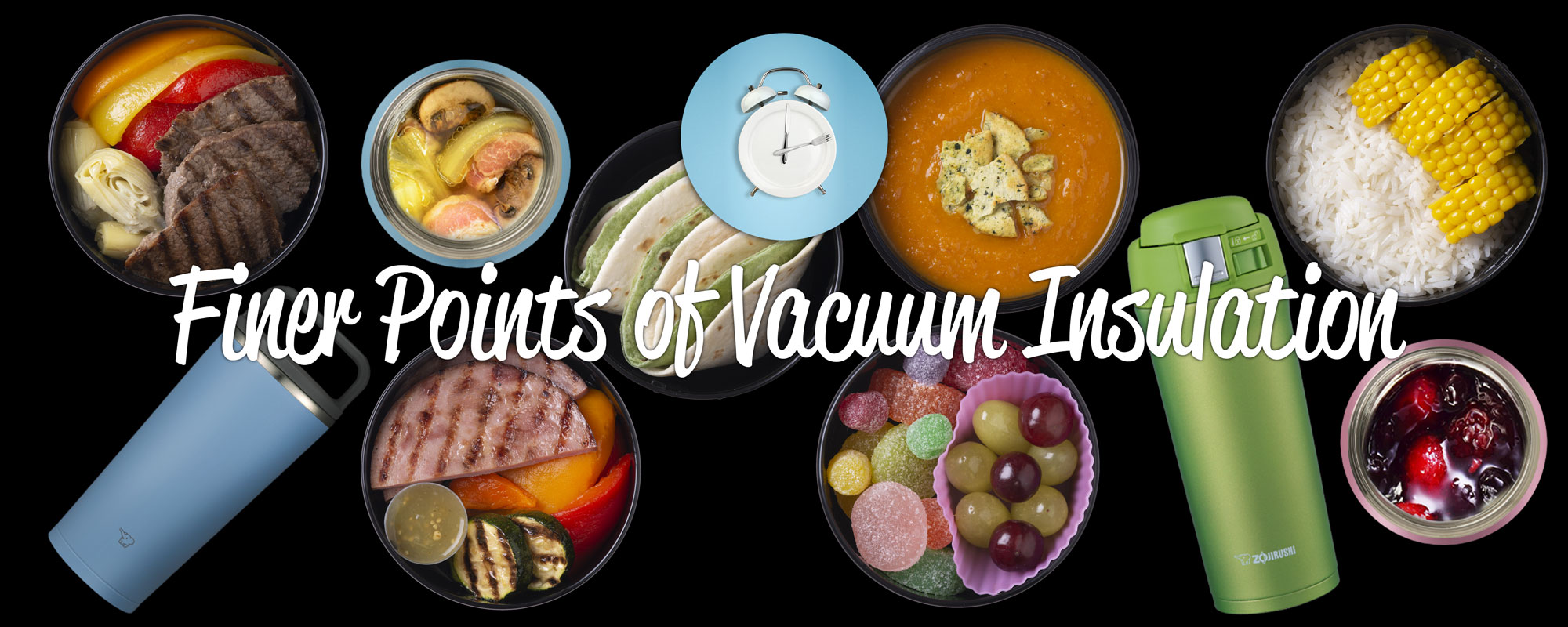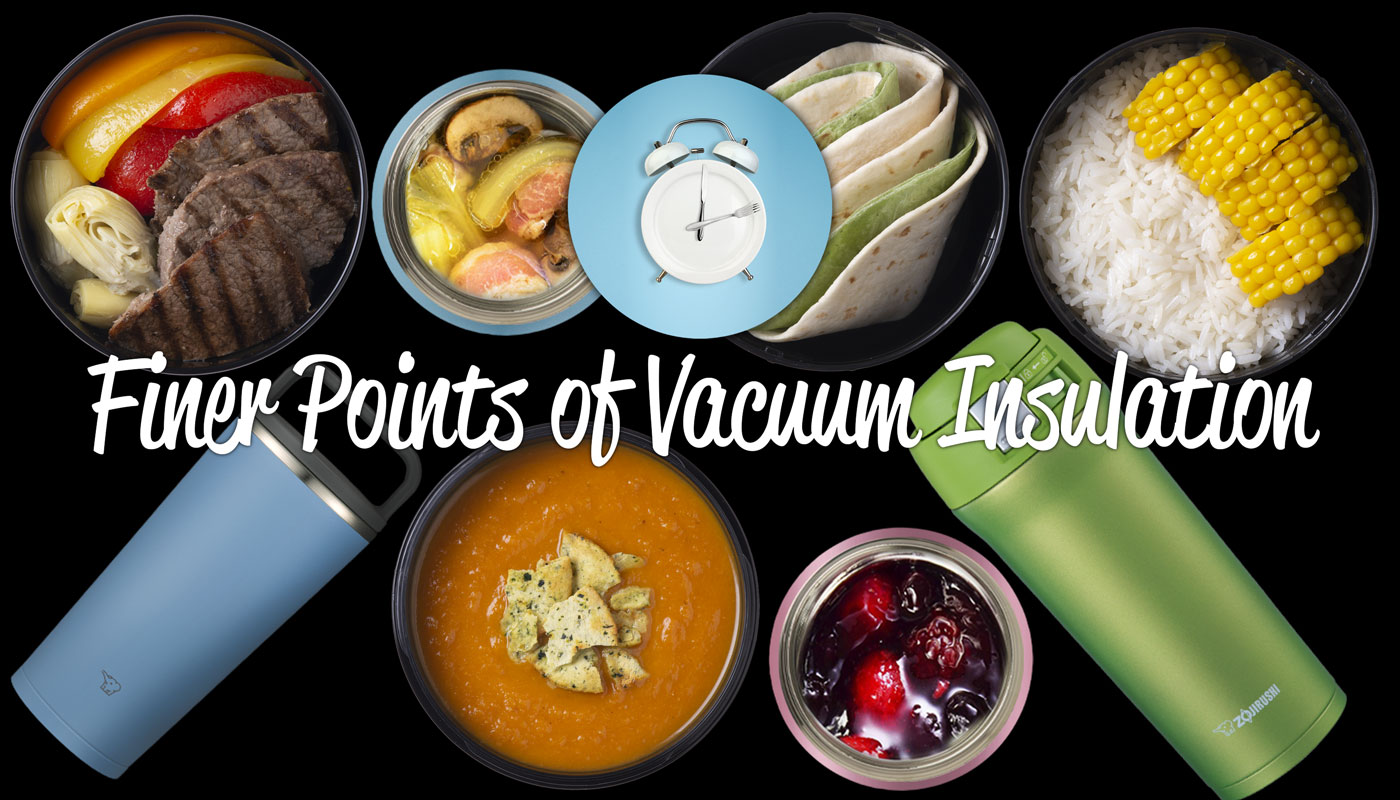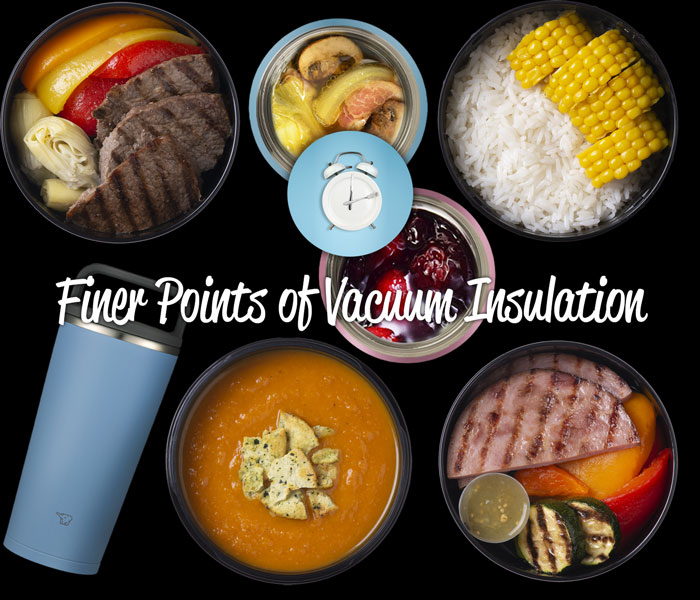 Zojirushi designed its products to maximize the foods and drinks you pack. We feel there's a reason they taste their best when you can enjoy them hot, chilled or even at room temp. Our thermal insulation works to maintain that temperature as long as possible, but as with any technology, users can get more out of it by simply following some basic recommendations. Here's how to get the most from your Zojirushi vacuum product. And if you have more questions, just contact Customer Service for more answers!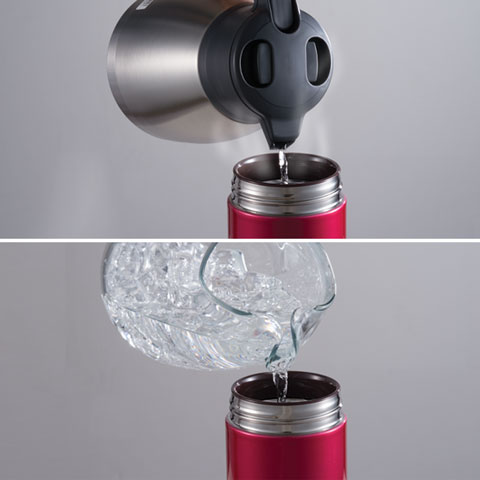 Pre-heat or Pre-chill
Preparing your thermal jar or bottle before using it goes a long way to maintaining the temperature. Make sure you pre-heat for hot and pre-chill for cold foods or drinks.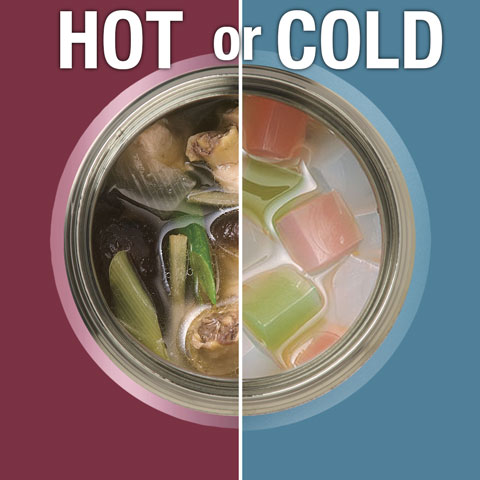 Ideal Capacity
When filling your container, fill it to the top; underfilling may not keep the temperature as well. Using the properly sized container will help to optimize their usage.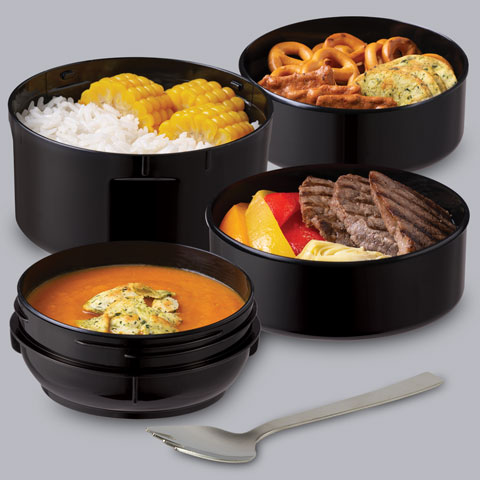 Temp Retention
Our containers hold their temperatures for a pretty long time, but there are limits. Please do not consume contents that have been in them for too long of a time.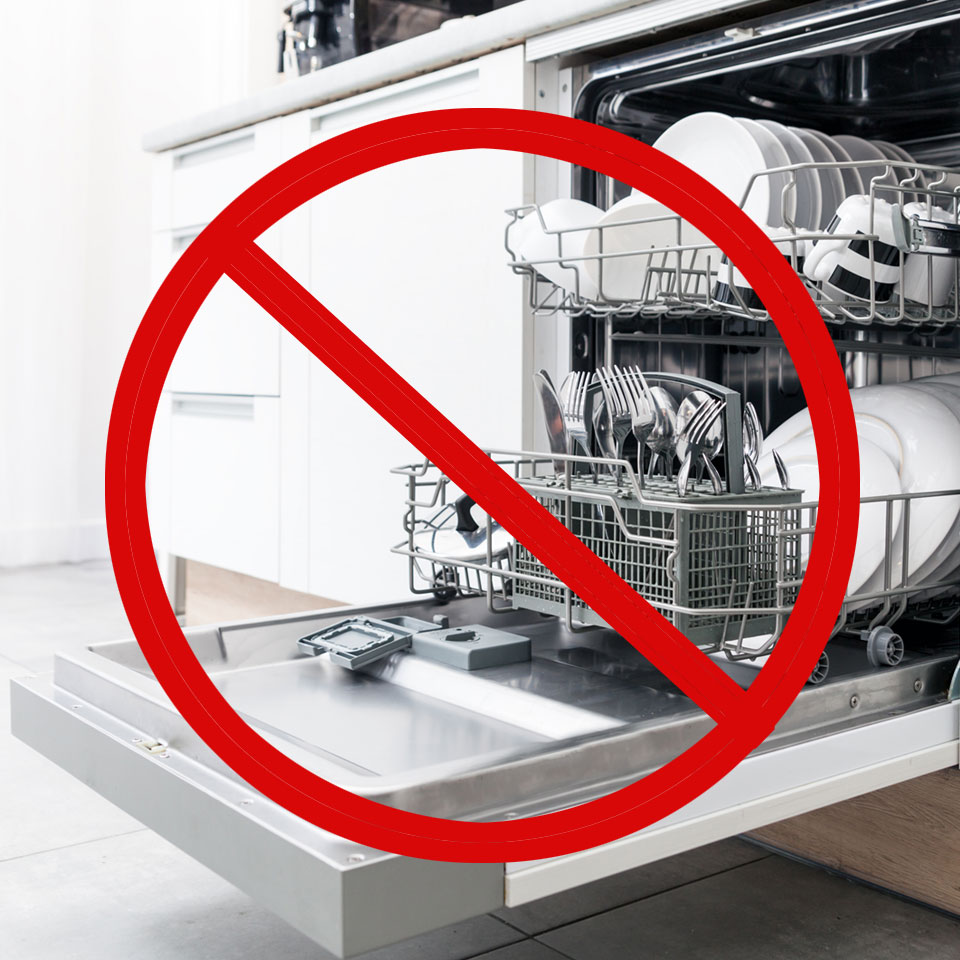 Not Dishwasher Safe
Our jars and mugs are NOT dishwasher safe; please hand wash thoroughly to maximize their life. For your convenience, many of the parts can disassemble for easy cleaning.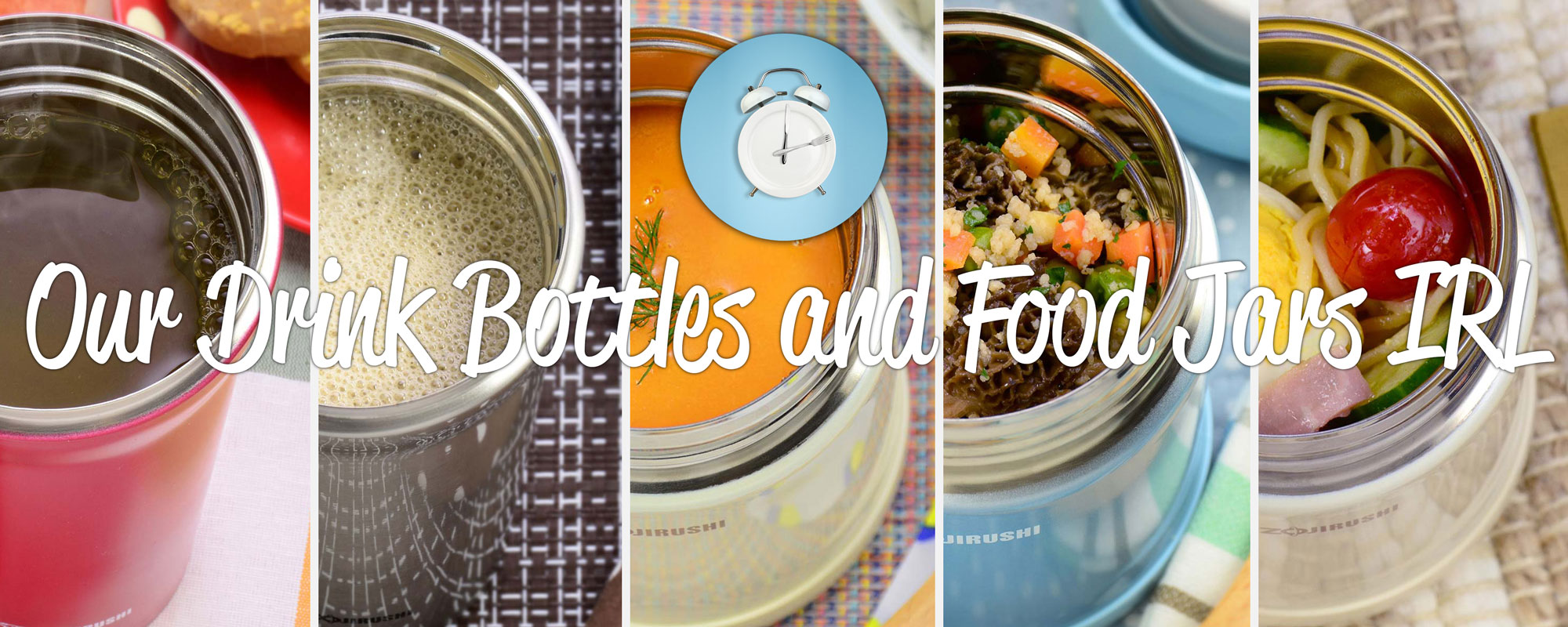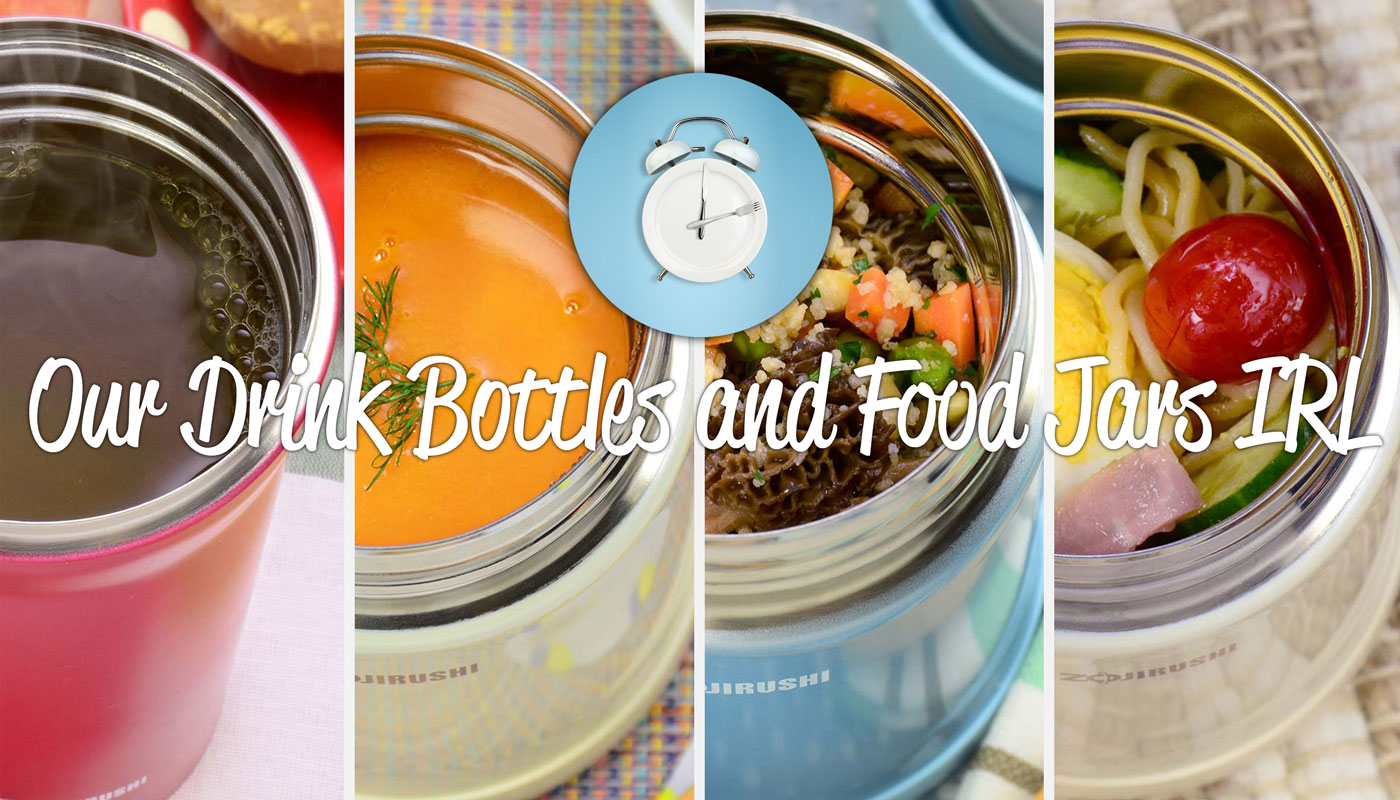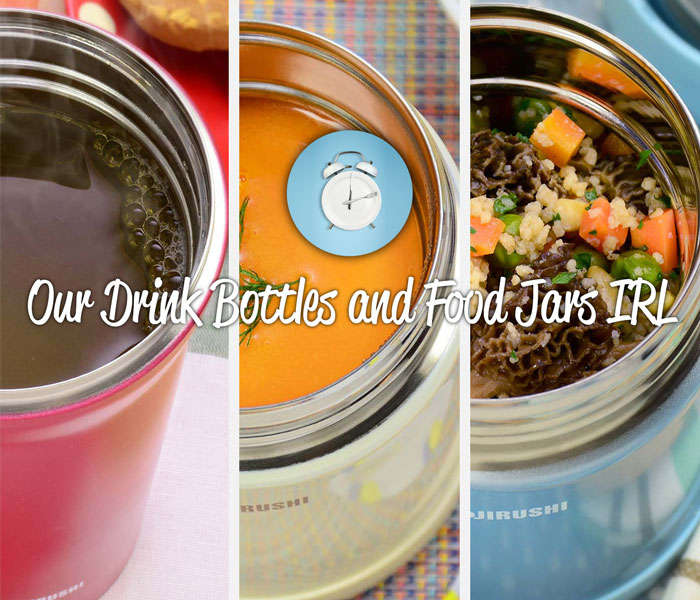 You may not know how handy these guys are until you use one in real life, so we're going to show you. When we talk about how long our mugs and jars keep their temperatures, we're not joking. Did you know they stay hot enough so you can literally finish cooking food in our jars? And our bottles have been tested to stay as cold as 48°F for 6 hours. That's plenty cold enough to stay refreshed! Since we know specs and data aren't practical until they're used in the real world, here are a few ways you can use these products IRL.
ZOJIRUSHI SPECIAL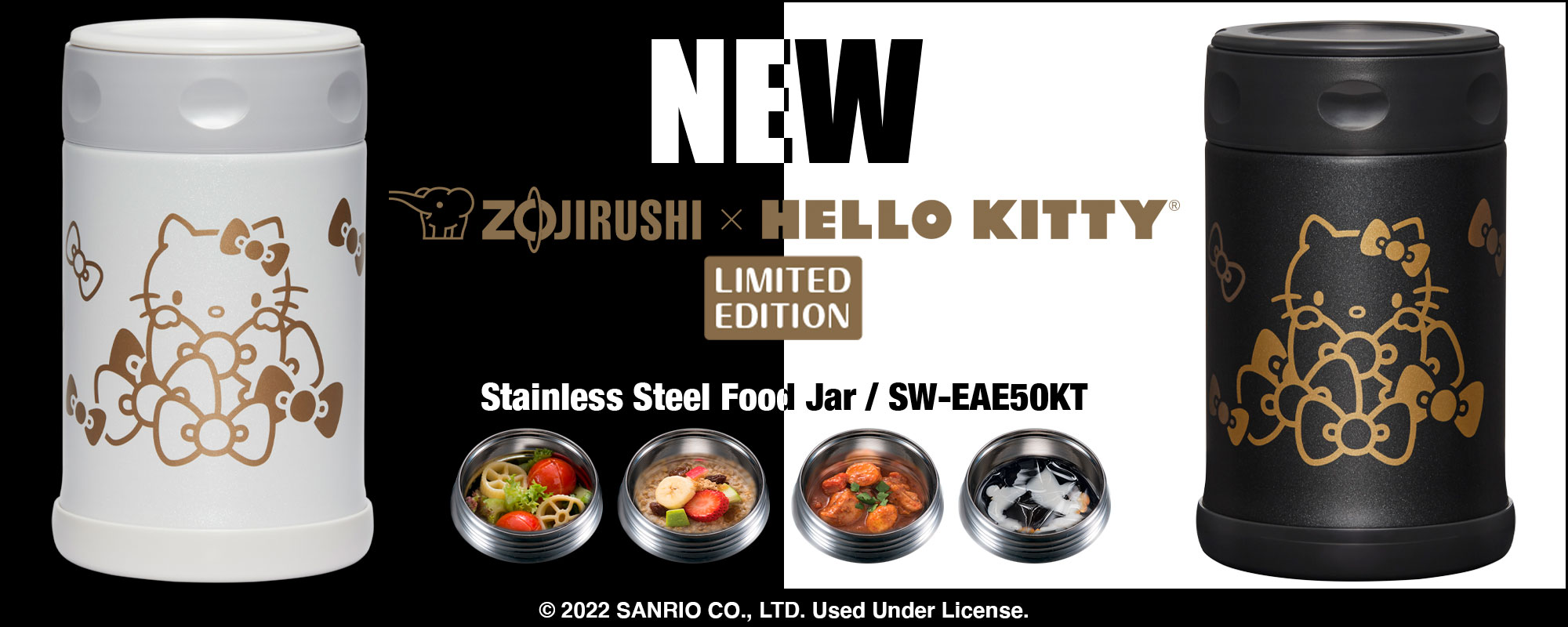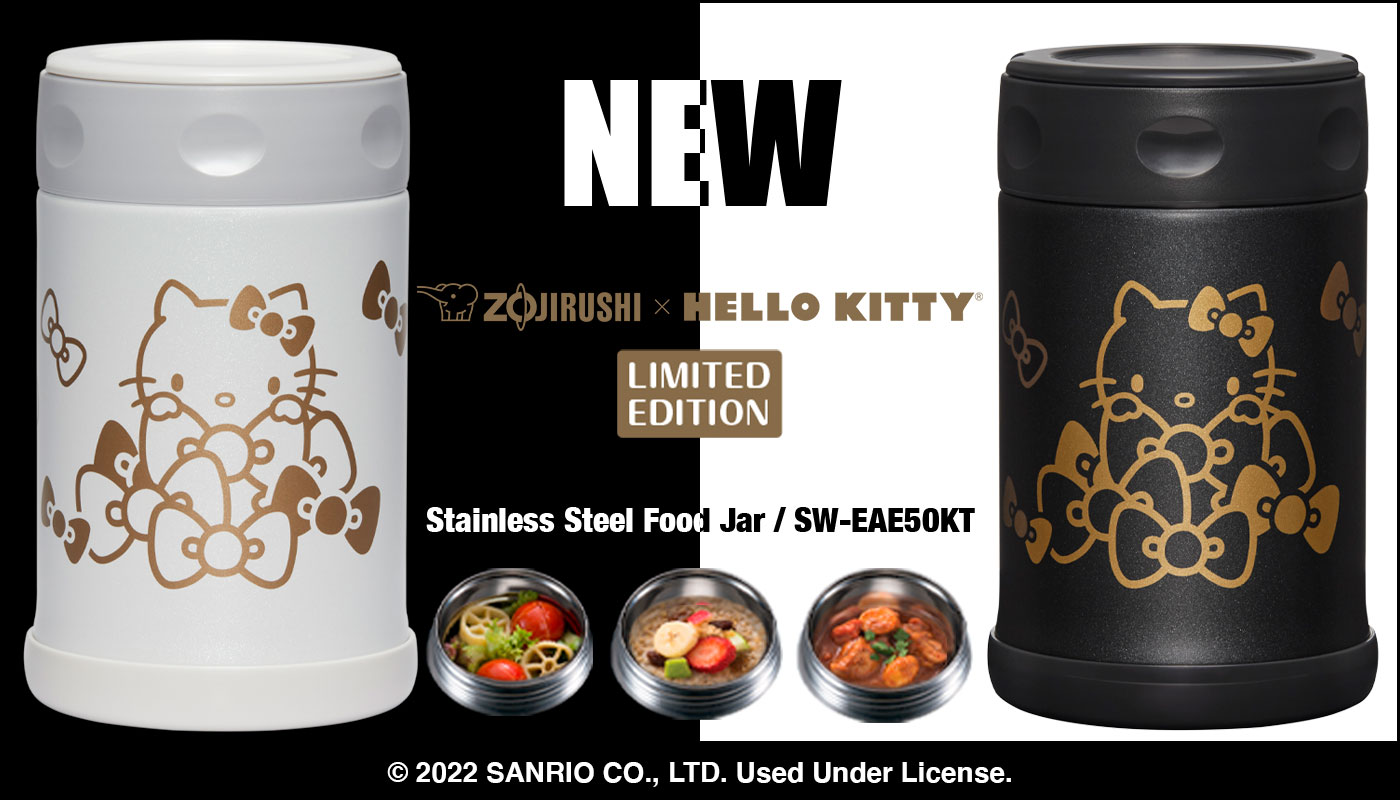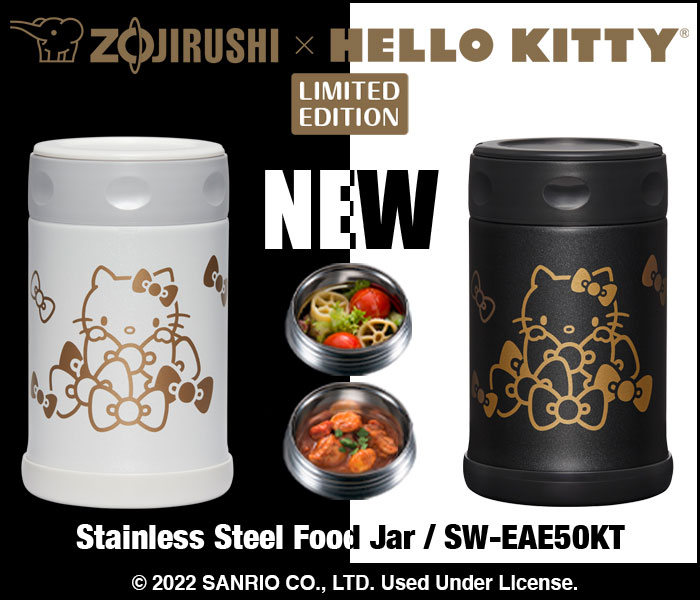 ZOJIRUSHI x HELLO KITTY® Stainless Steel Food Jar SW-EAE50KT
Meet the newest members of our Hello Kitty® family of vacuum insulated products. These eye-catching Food Jars are great for bringing hot soups, oatmeal, cold pasta or desserts for lunches or picnics. Both are elegantly designed with gold print on either pearl white or graphite black, to match our Hello Kitty® drink mugs. Mix or match for a fun ensemble of cuteness. Both jars hold a generous 17 oz. of food, enough for any fan of Hello Kitty®, one of Japan's most iconic characters!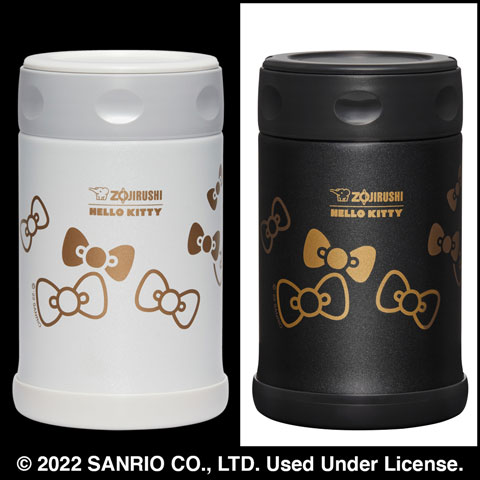 For a complete 360° Hello Kitty® experience, turn our jar and check out her trademark ribbons decorating it all over! You're going to love it every time you use it.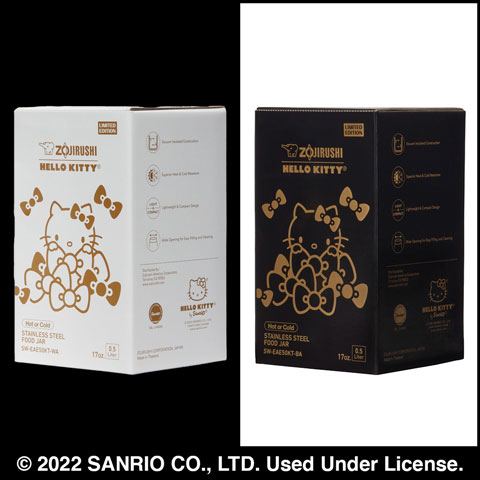 The box has been designed with full graphics, making this a great gift for any Hello Kitty® fan. Of course, this doesn't mean you can't get it for yourself too!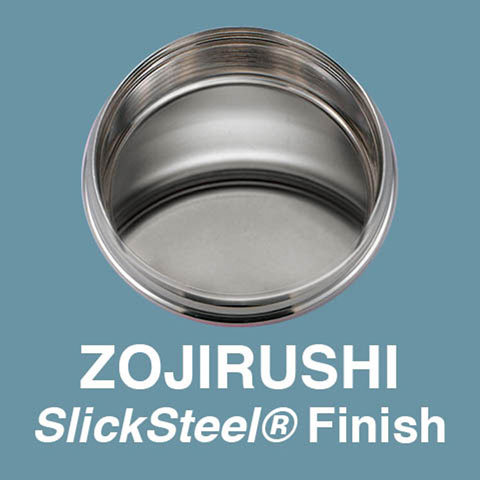 Our patented SlickSteel® finish gives you maximum stain repelling, corrosion resistance and easy cleaning capability. Hand washing recommended.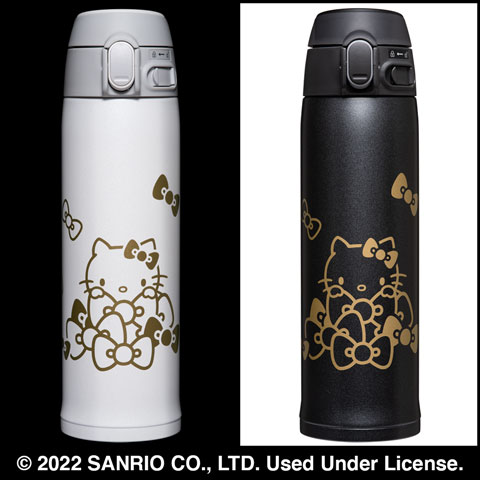 Mix or match with our Hello Kitty® drink mugs for an unbeatable pair—hot lunch with a cold drink or a chilled salad with a hot drink; either way we have you covered.
© 2022 SANRIO CO., LTD. Used Under License.
PAC-MAN™& ©Bandai Namco Entertainment Inc.
ZOJIRUSHI 101 SUBSCRIBER'S SURVEY
Zojirushi 101 Subscribers!
Answer this issue's survey and be entered to win our special prize!
If you have not yet registered, click the SUBSCRIBE button below to be directed to the registration page.
You'll find some great prize offers just for registering!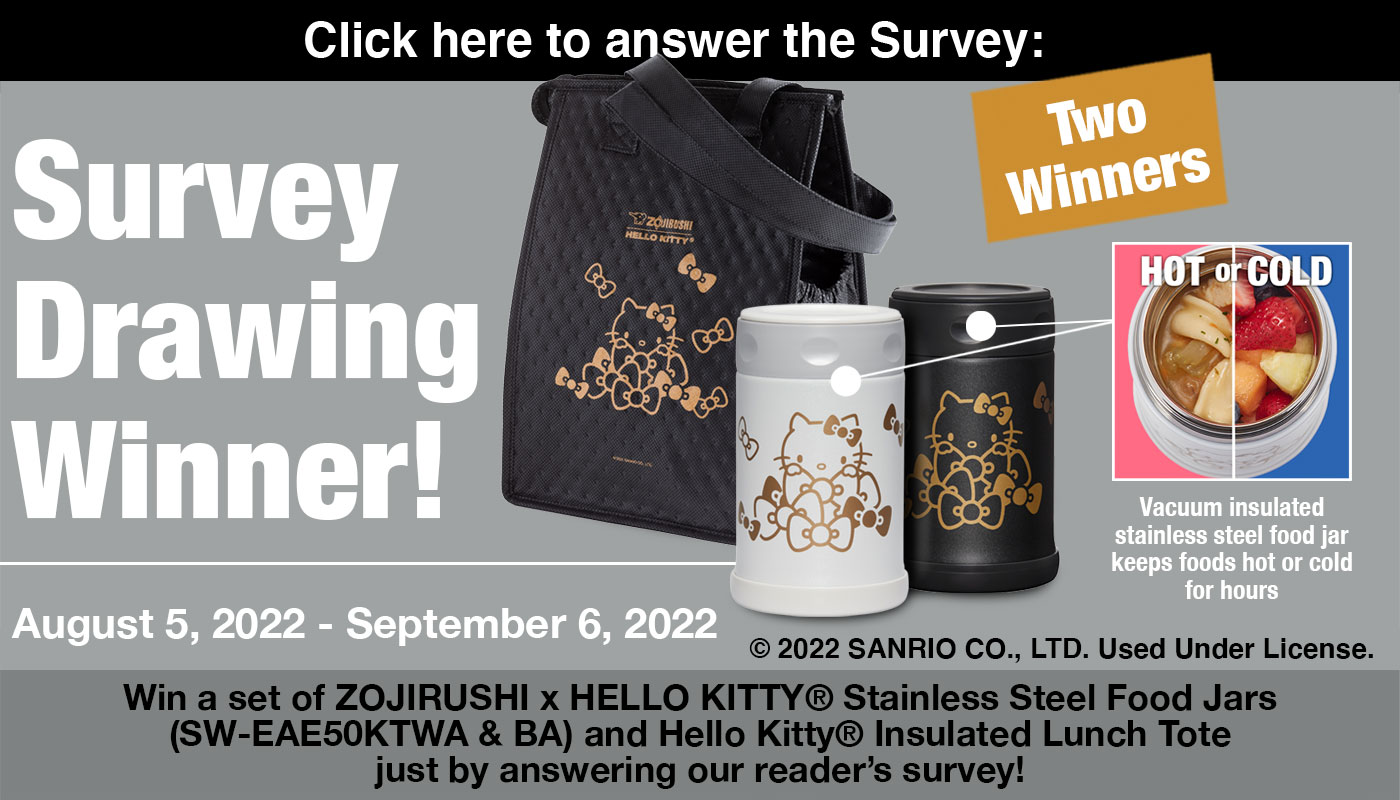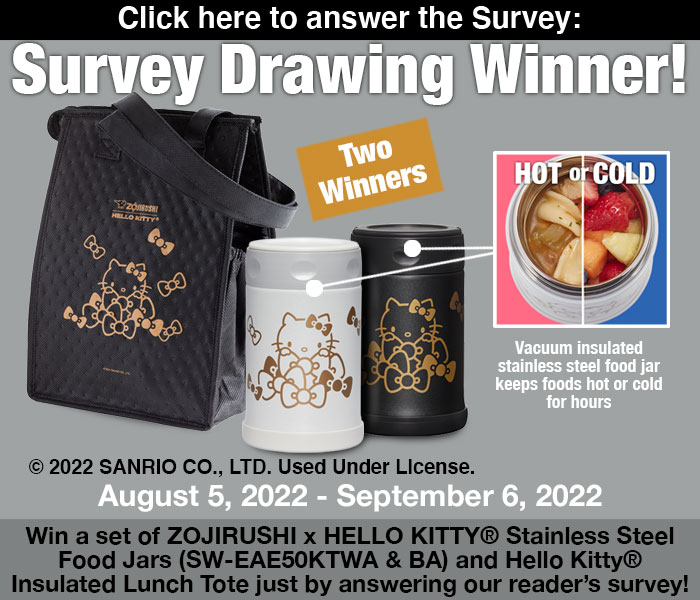 Click here for rules concerning the drawing.