---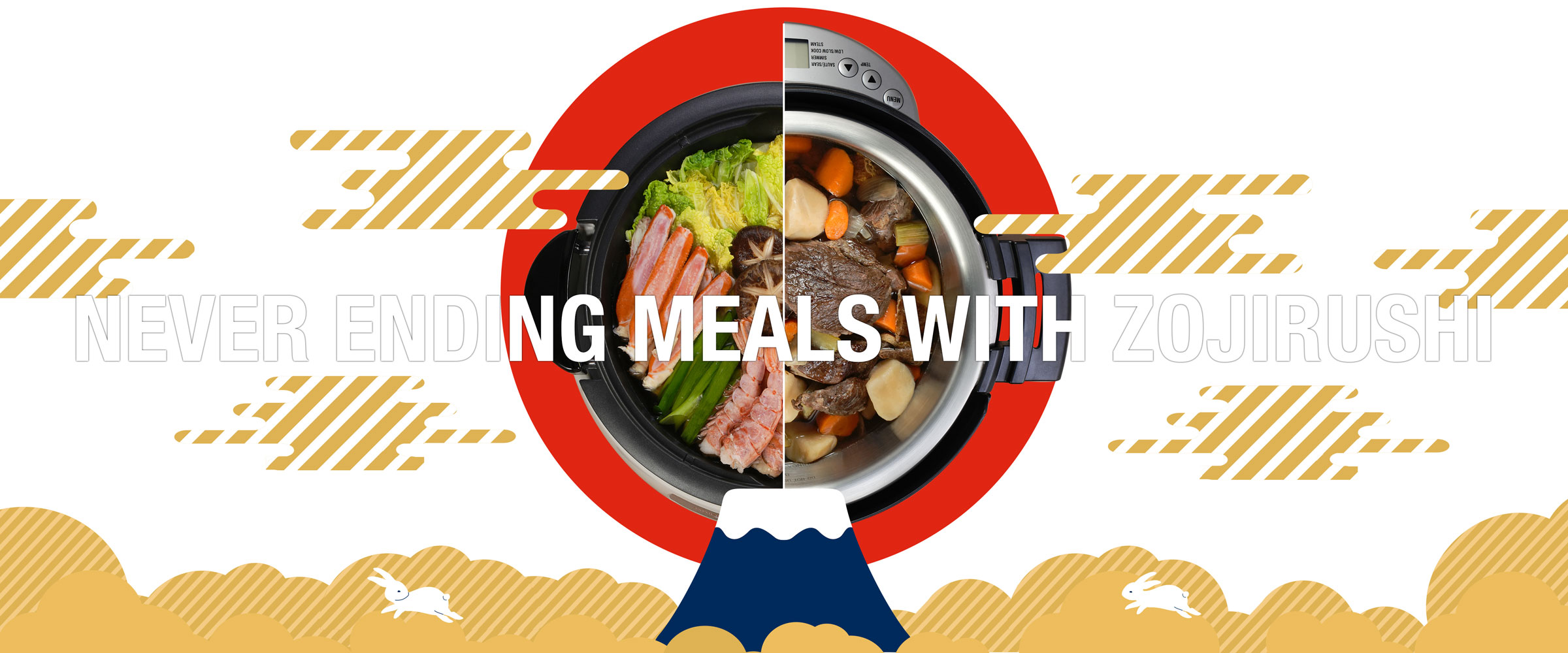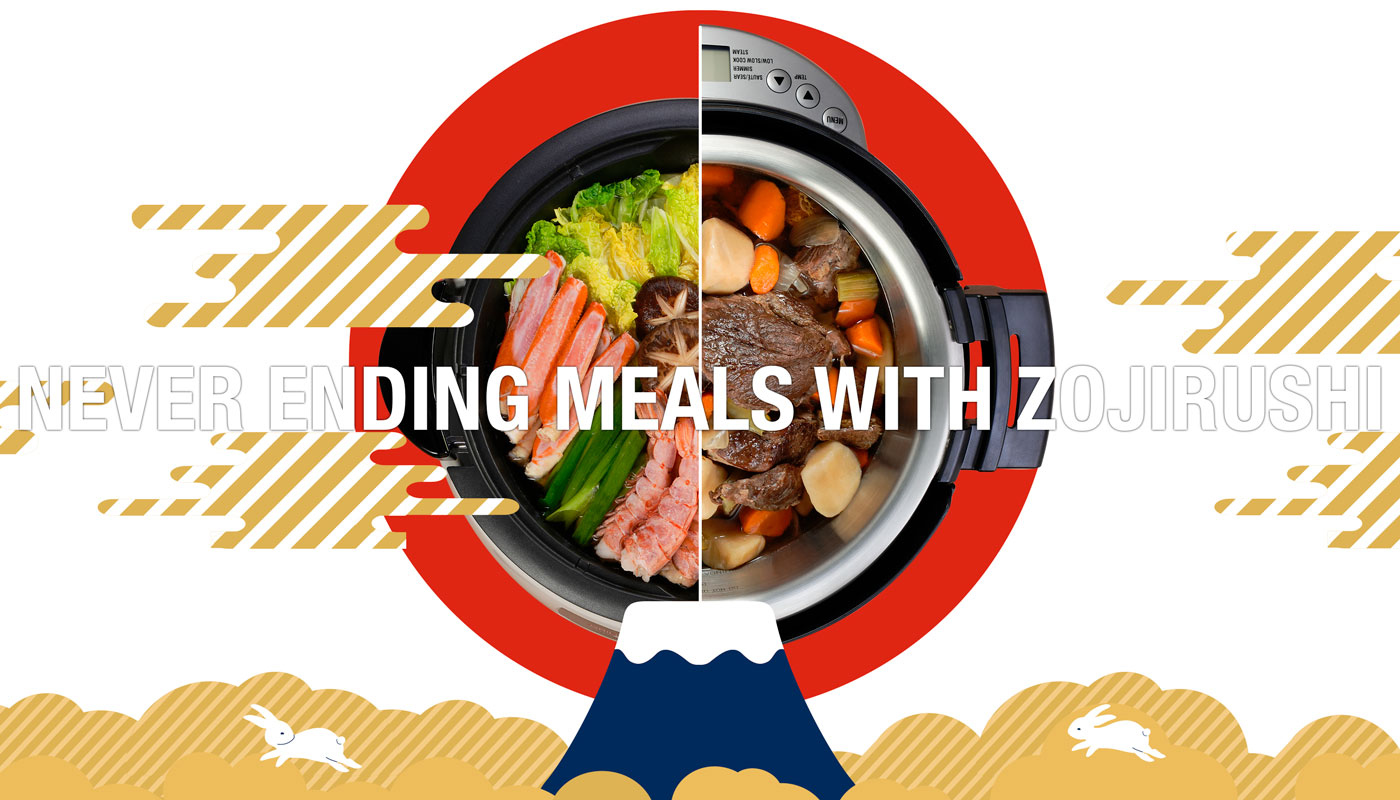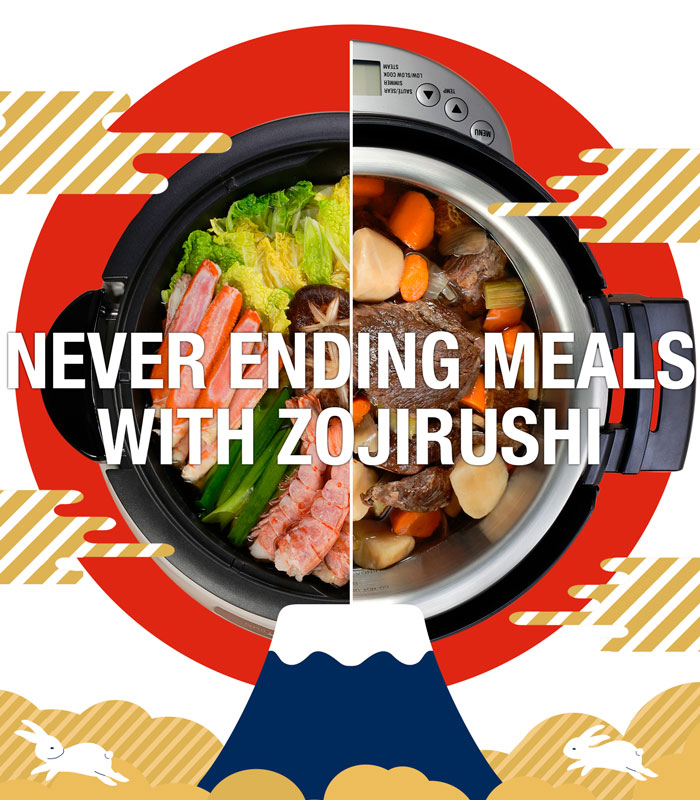 For warm and comforting meals at home this New Year, Zojirushi has two ways to go—our Gourmet d'Expert® Electric Skillet and our Multicooker, for bottomless delicious dishes. Here's what we mean: our skillet is made for tabletop dining with family or friends. Cook, eat, replenish, cook and eat again. See how that works? Our multicooker has a large capacity that can keep dinner simmering for everyone to enjoy for hours, so they can come back for seconds and thirds!
This is the Lunar Year of the Rabbit. Happy New Year wherever and whenever you're celebrating, from Zojirushi!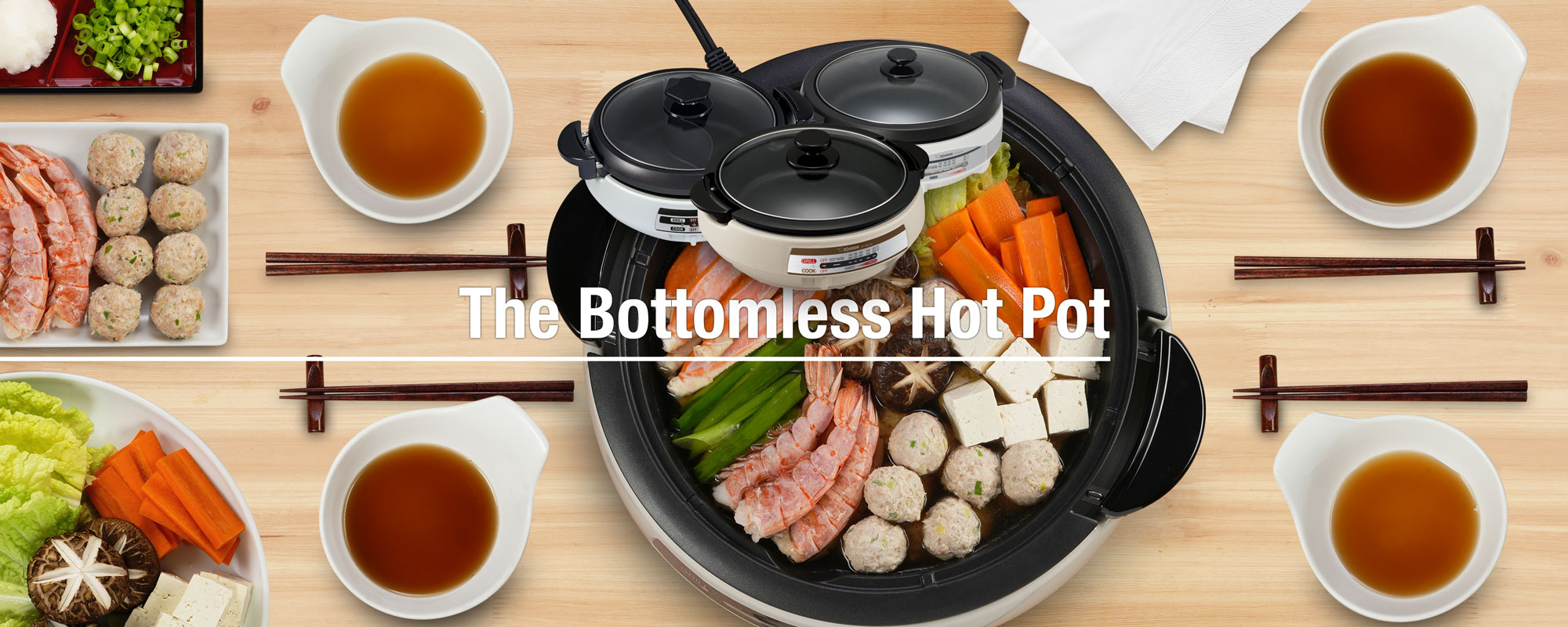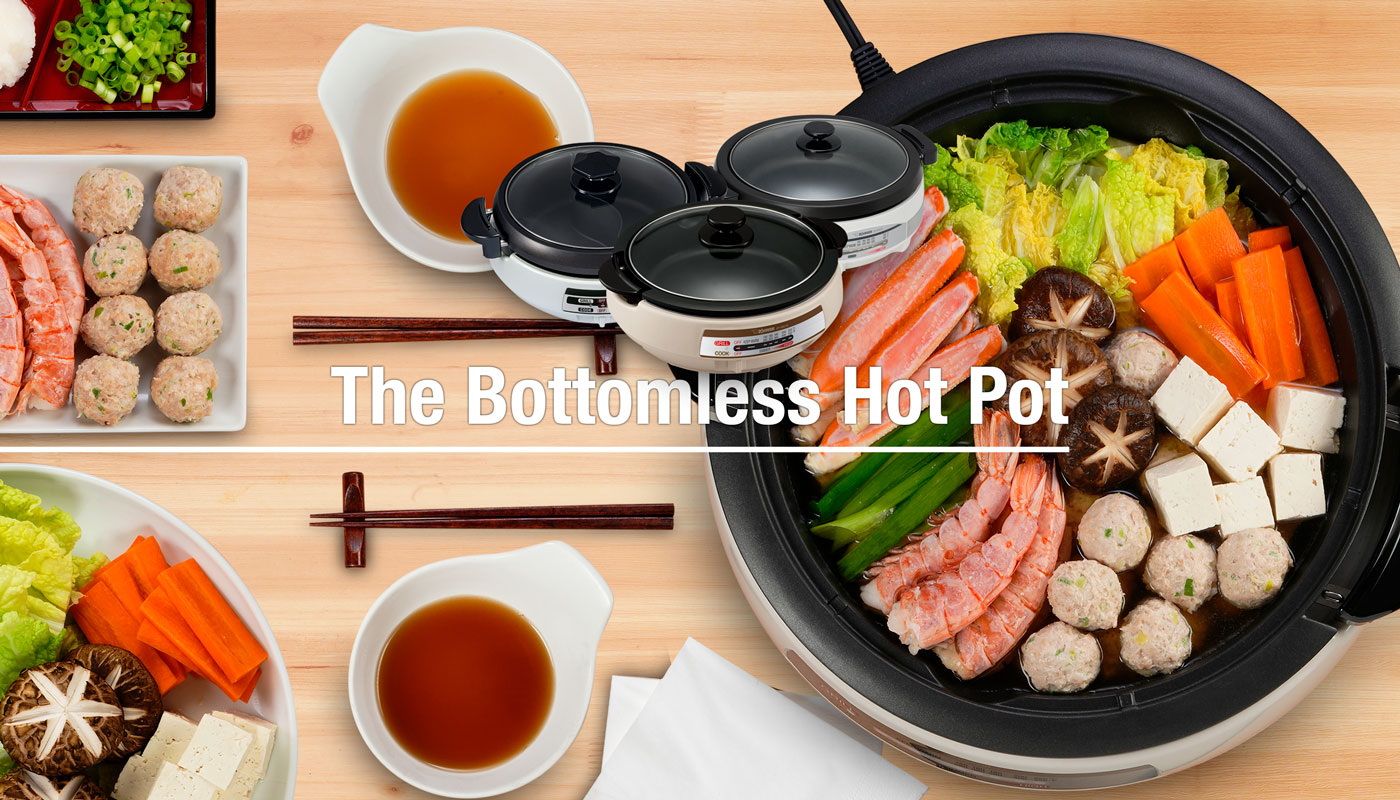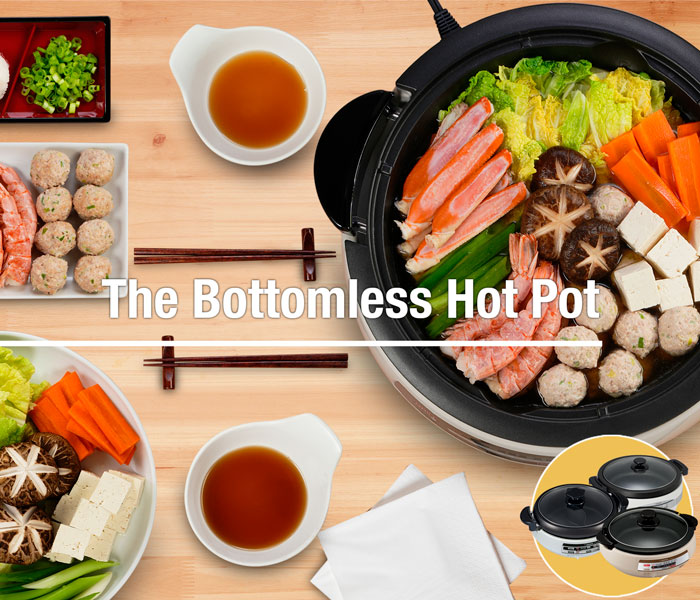 Electric Skillets
Winter is the time for hot pots. With our tabletop cooking concept, everyone gets in on the cooking fun and everyone eats together. Don't let the skillet go empty, and everyone keeps on eating!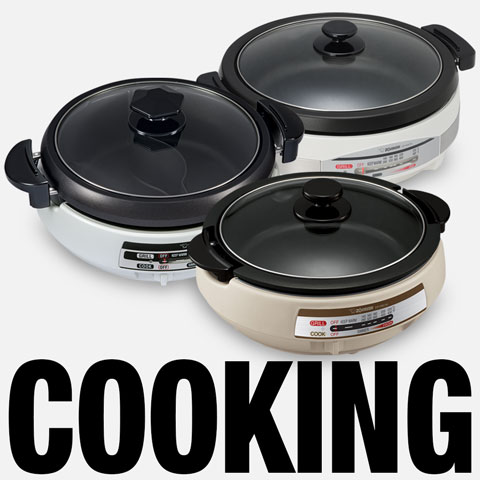 Low profile and compact enough to fit comfortably in the center of your table.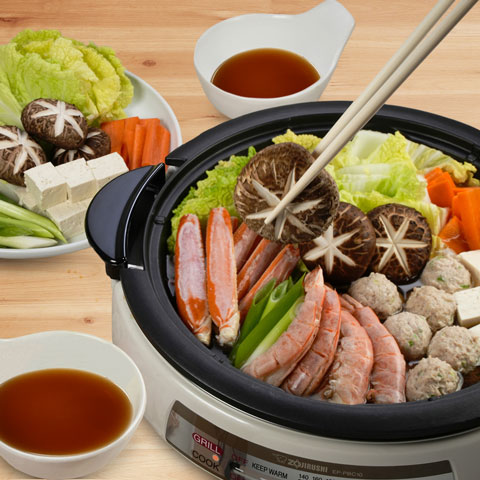 1. Start off by adding your ingredients in the order of cooking time, along with sauces or soup stock.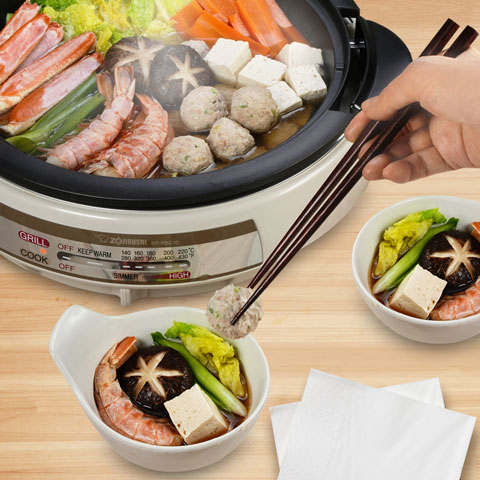 2. When ready, everyone can choose what they want and start eating!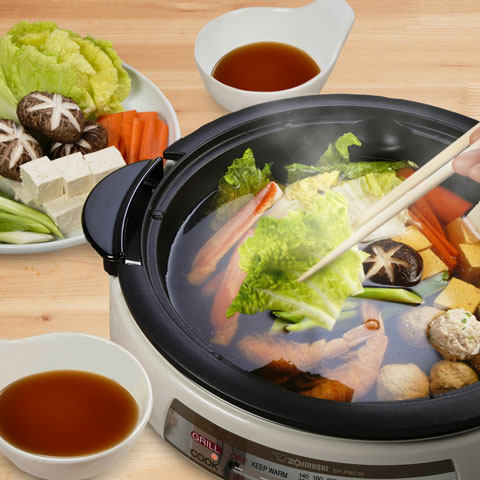 3. Be sure to keep adding ingredients as you go, and you'll have a never ending meal.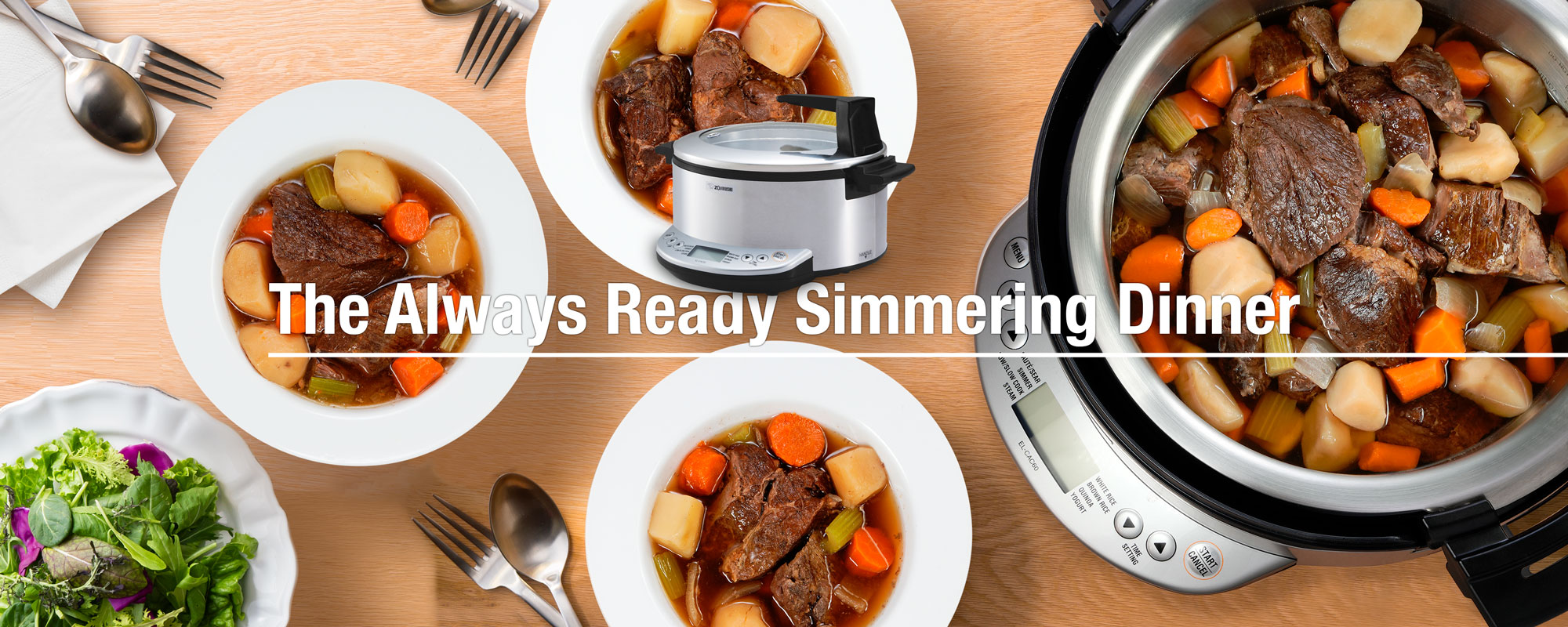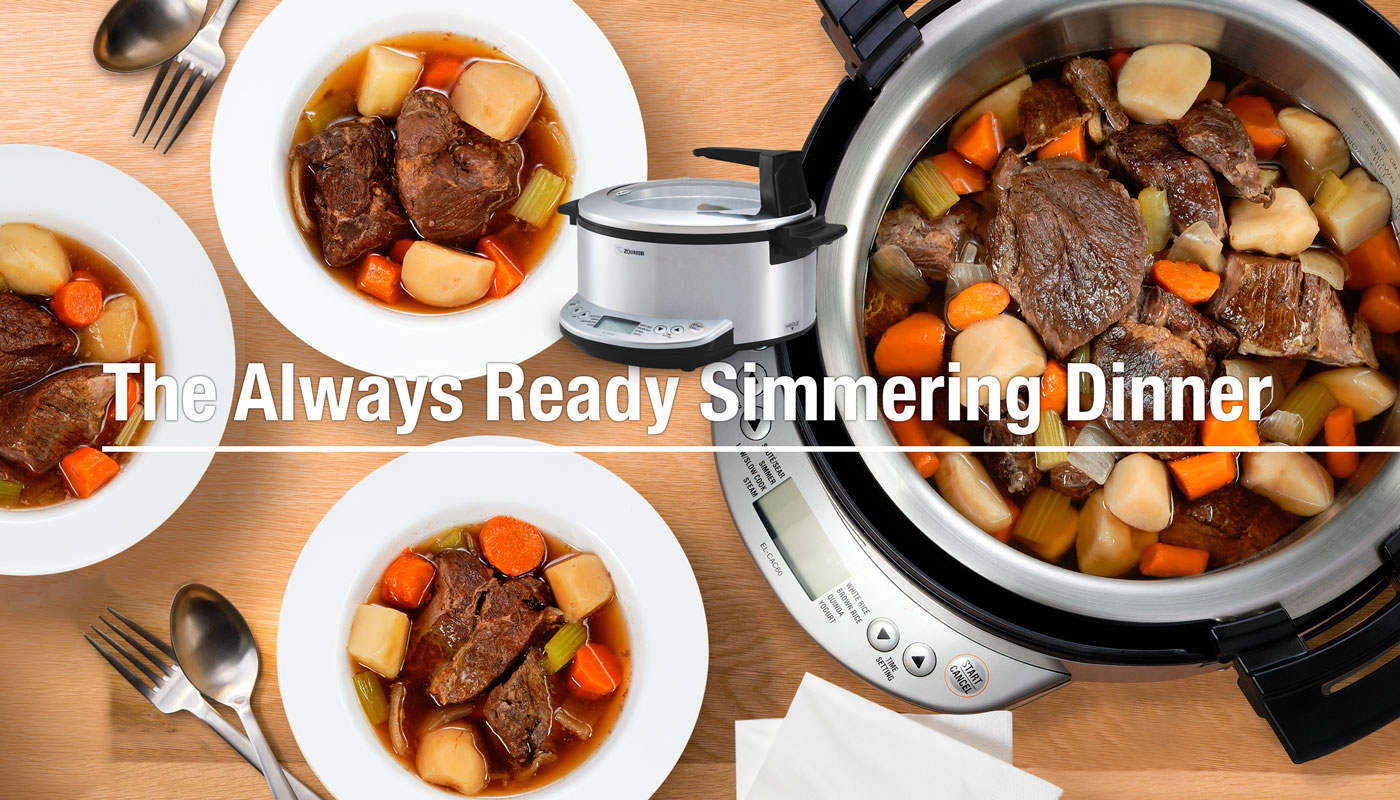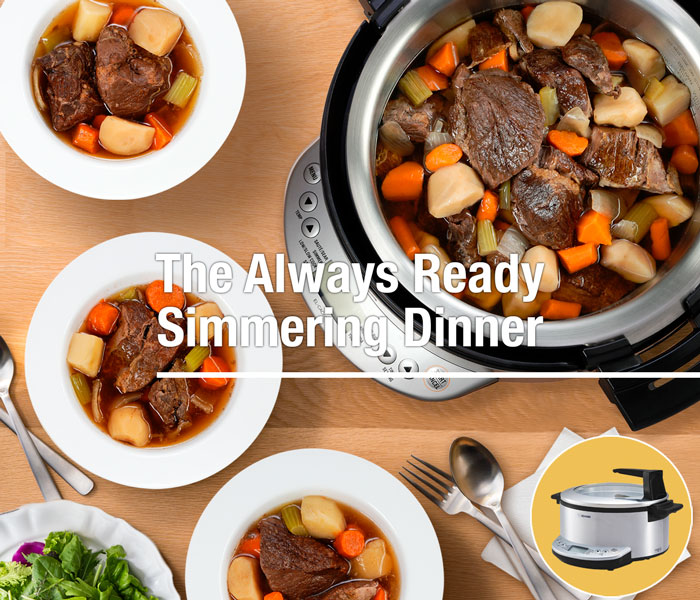 Multicooker
Our Multicooker can be used for many things, but one of the best ways is to slow cook dishes that can be simmered for hours. Then the keep warm function will let you enjoy hot meals for a really long time!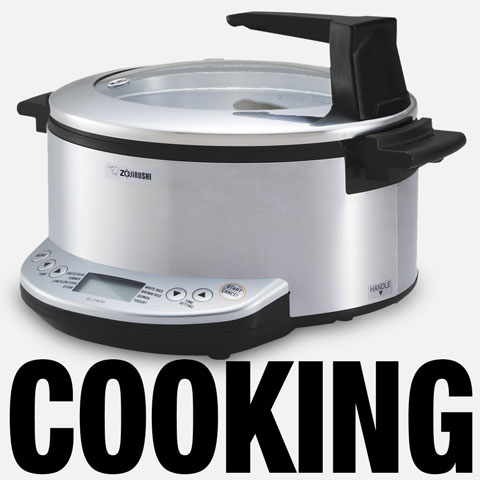 Large capacity for preparing and cooking everything from stews to large cuts of meat.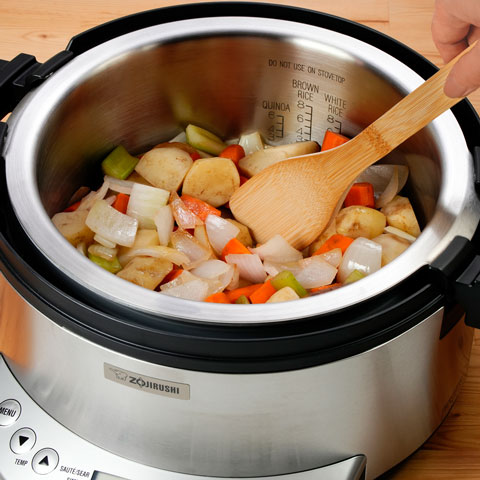 1. Ability to sauté your ingredients right in the cooker.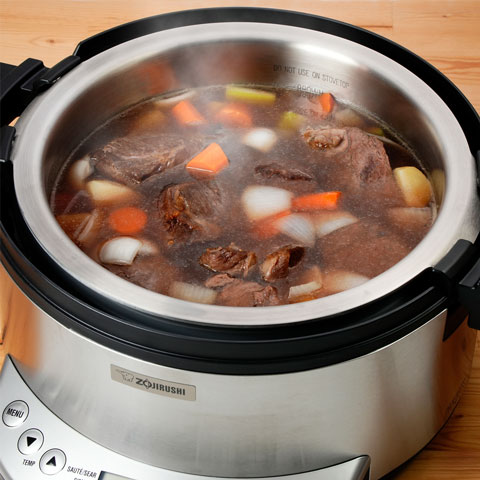 2. Add broth or soup stock and slowly simmer to tenderize and bring out flavor.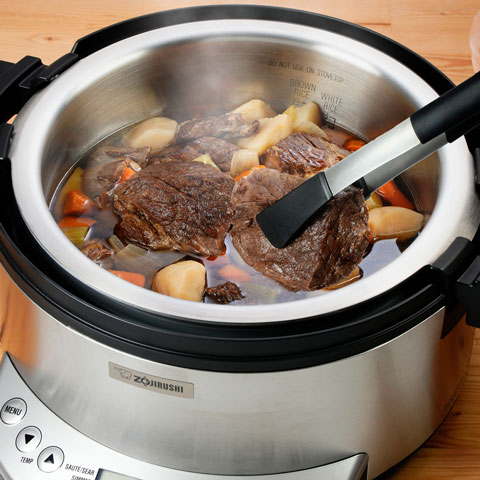 3. Patience pays off! When it's ready to eat, your tasty dish can stay simmering for seconds or thirds.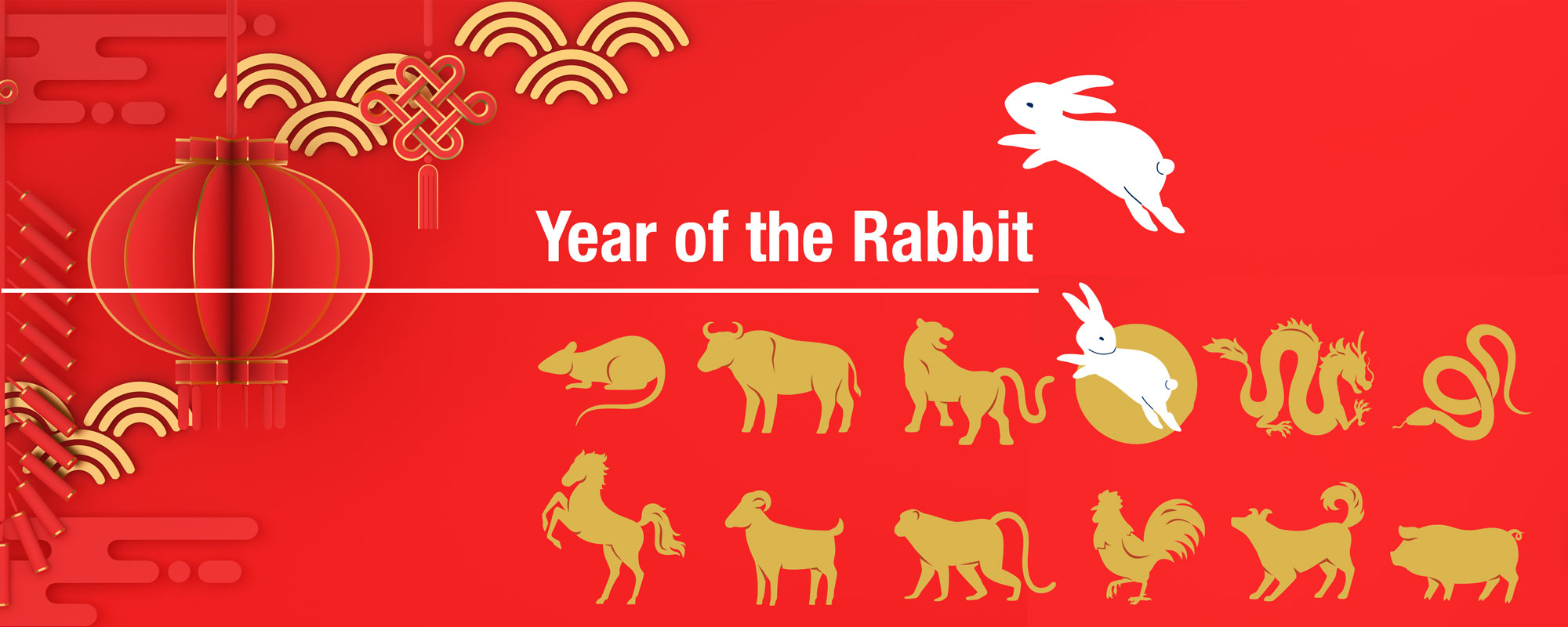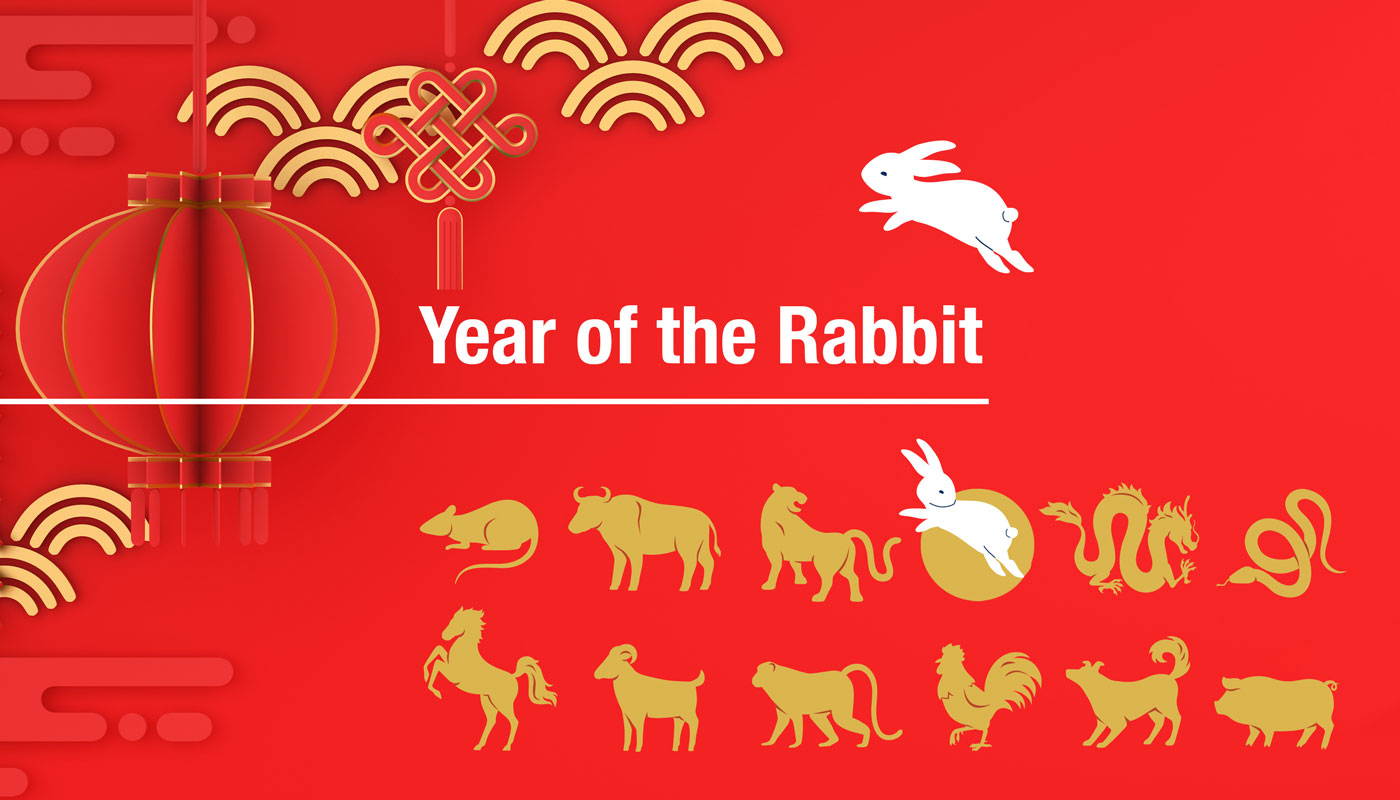 Not all New Years start on January 1st. The Chinese New Year starts on January 22nd and ends on February 9th, 2024. This is the Year of the Rabbit, predicted to be a year of hope for 2023. If you count backwards every 12 years from 2023, you'll see who the Rabbits are among your friends and family. Rabbit people tend to be vigilant, witty, and quick thinking. They are most compatible with Goats, Dogs and Pigs, but not so much with Rats or Roosters. Want to celebrate the Year of the Rabbit with us?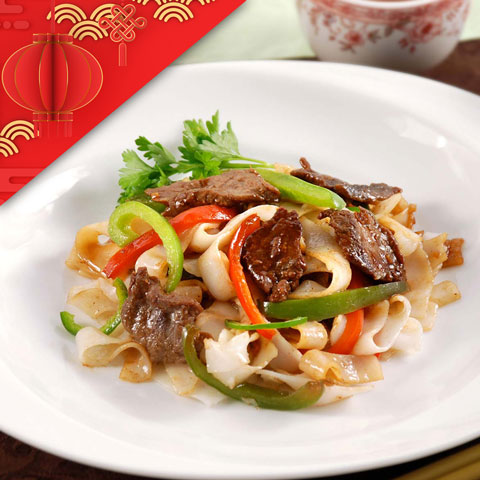 Noodle dishes are auspicious in Chinese culture and enjoyed during New Year festivities. They symbolize long life, so be sure not to cut them before eating!
Try our Pepper Beef Chow Fun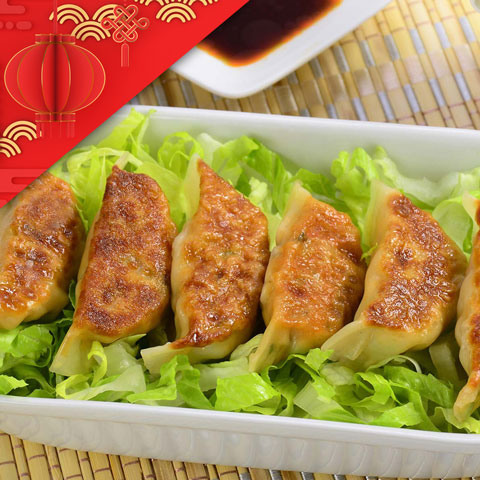 Dumplings are consumed in large quantities during the New Year because they are thought to resemble the shape of ancient money ingots, so it's a way of summoning wealth.
Try our Guo Tie Pot Stickers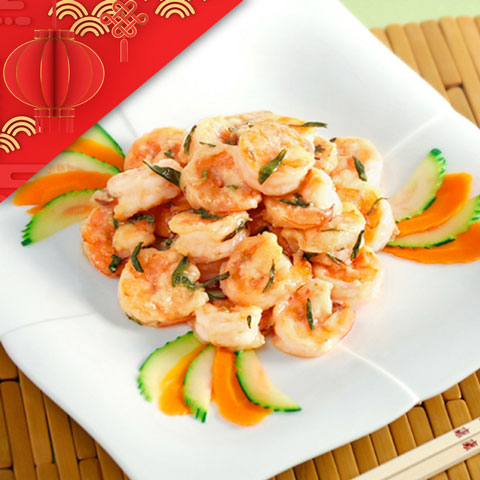 In Chinese tradition, shrimp are related to happiness and always being in a good mood, because the Cantonese word for shrimp, "ha", phonetically sounds like laughter.
Try our Dragon Well Shrimp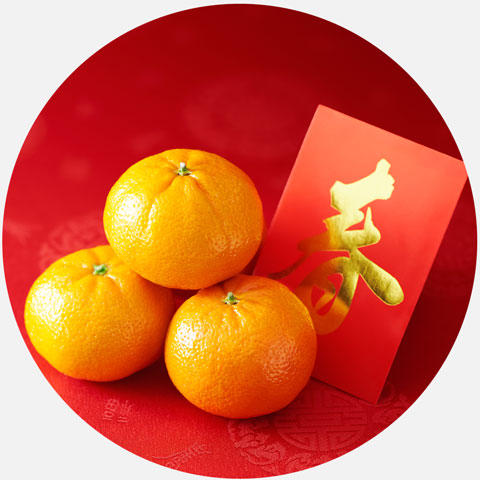 Tangerines and oranges are always served in abundance during the New Year because of their roundness and golden color, a symbol of fullness and wealth.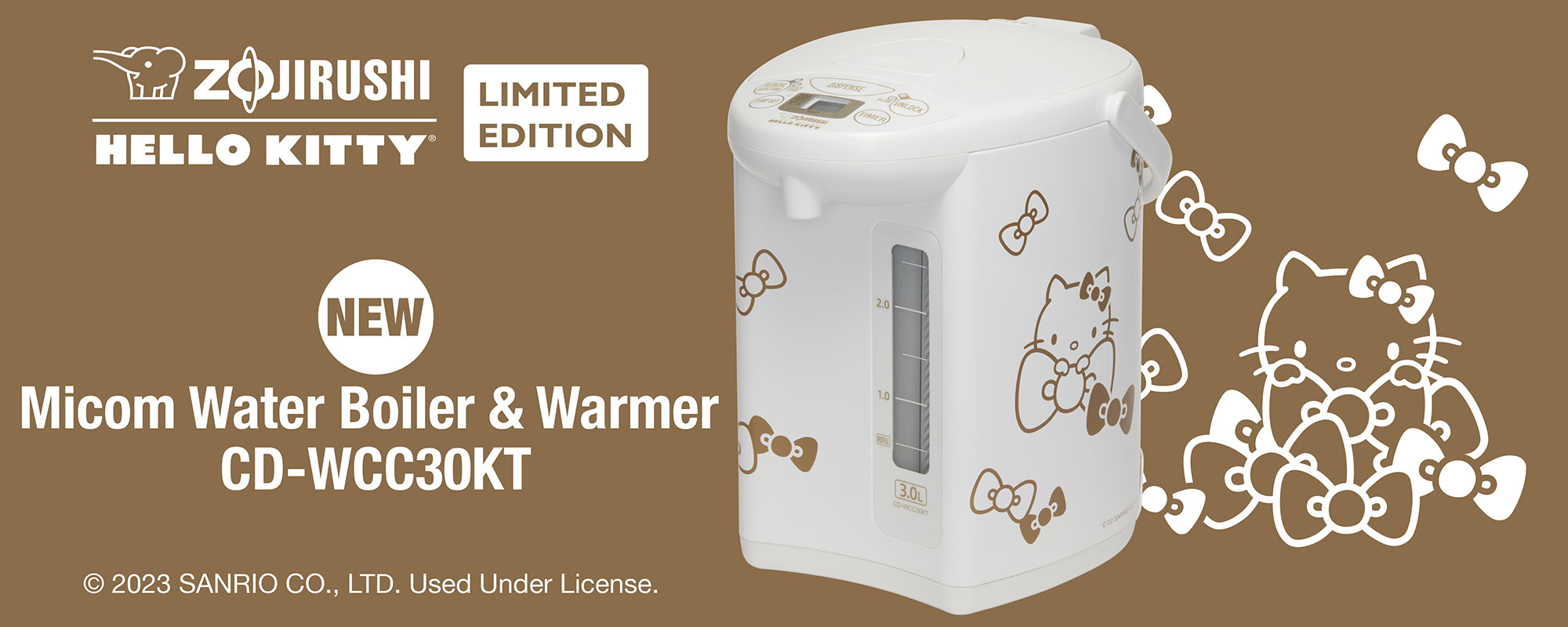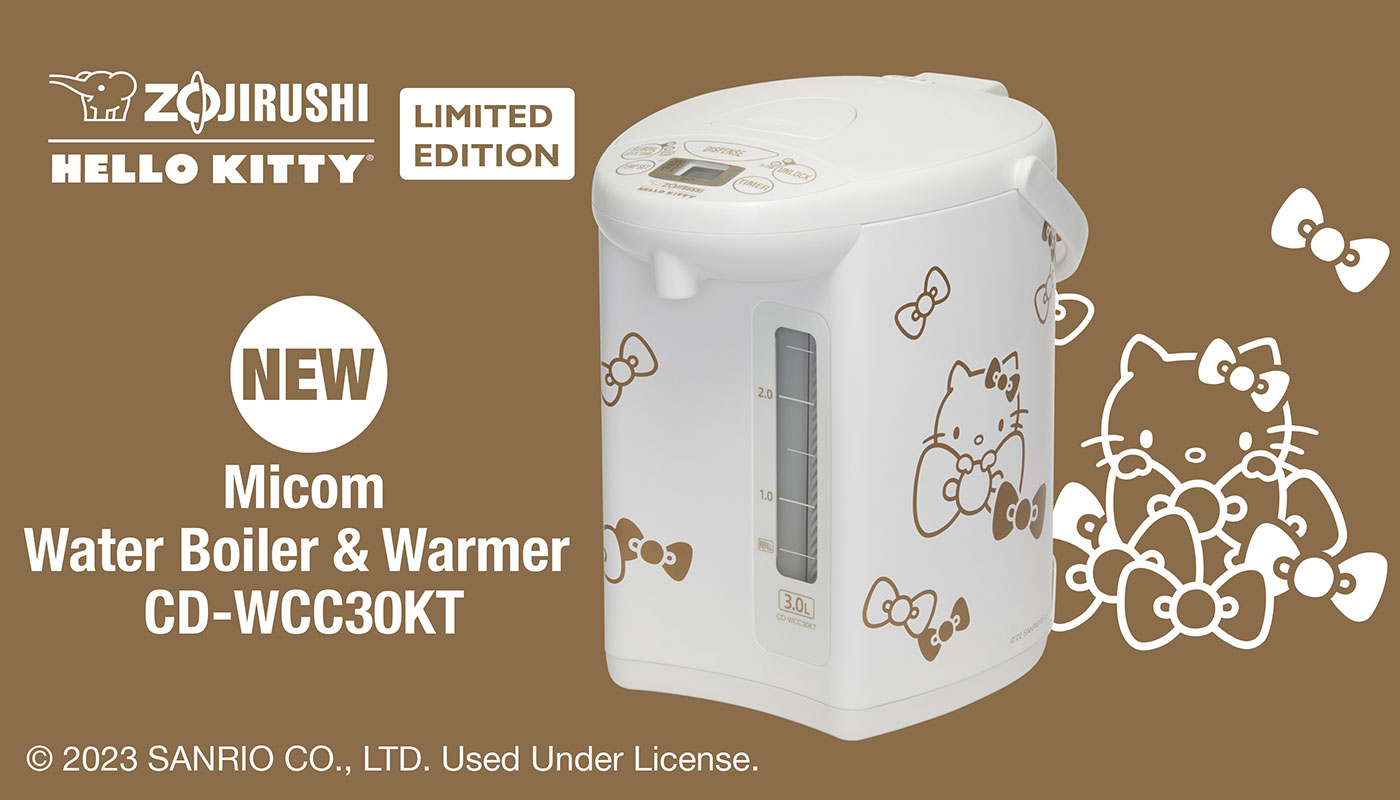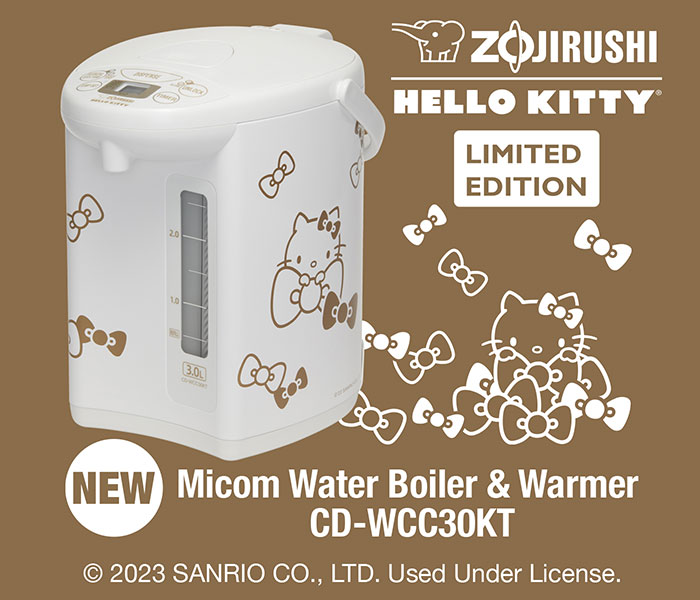 Introducing our newest Hello Kitty® Water Boiler & Warmer, ready to serve hot water at the touch of a button—perfect for the perfect cup of tea anytime of day. Pre-set temperatures of 160°F, 175°F, 195°F and 208°F means you get the best out of your tea leaves, depending on what you're brewing. Use it to fill your French Press coffee maker too; or whatever else you need that calls for instant hot water.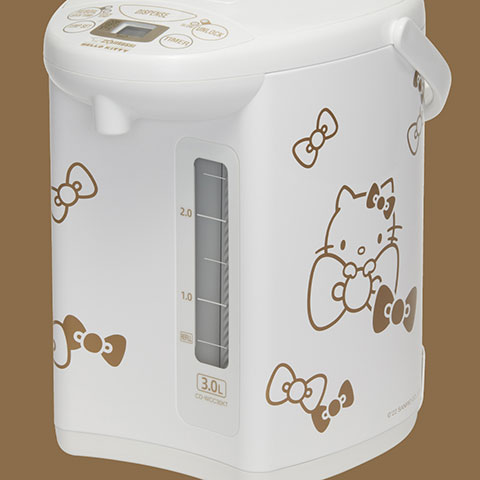 Hello Kitty® is everywhere! Our wraparound design in elegant gold will make you smile and keep your kitchen counter cheerful.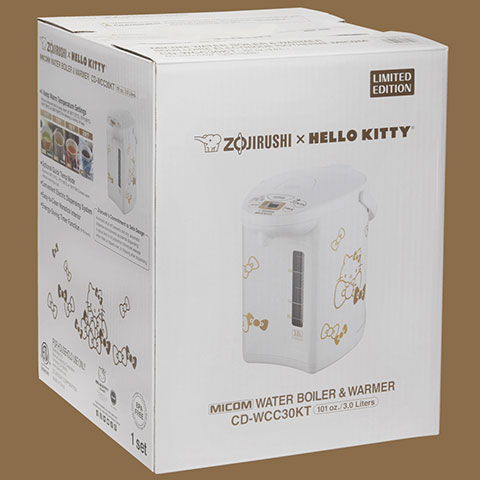 The greatest gift ever for the Hello Kitty® fan. Our decorated box shows off what to expect inside…happy thoughts for everyone!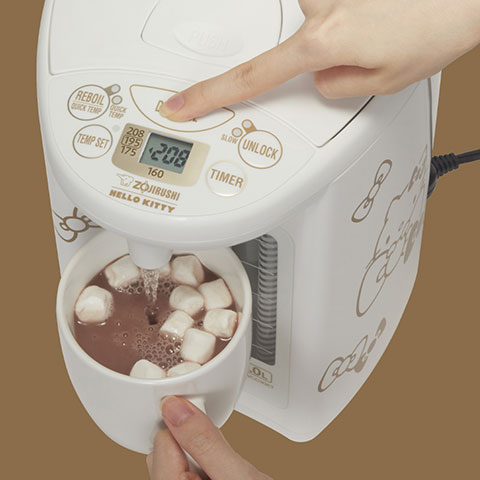 One touch water dispensing system. It's never been easier to get instant hot water anytime. A controlled pour right into your cup or mug.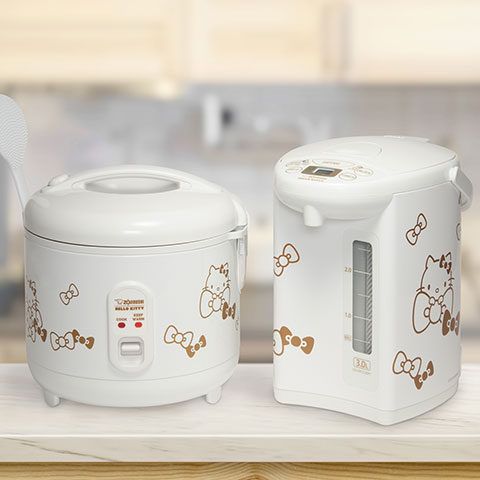 Our new water boiler is a perfect match for our Hello Kitty® Rice Cooker, ready to get together on your kitchen counter today!
© 2023 SANRIO CO., LTD. Used Under License.
ZOJIRUSHI 101 SUBSCRIBER'S SURVEY
Zojirushi 101 Subscribers!
Answer this issue's survey and be entered to win our special prize!
If you have not yet registered, click the SUBSCRIBE button below to be directed to the registration page.
You'll find some great prize offers just for registering!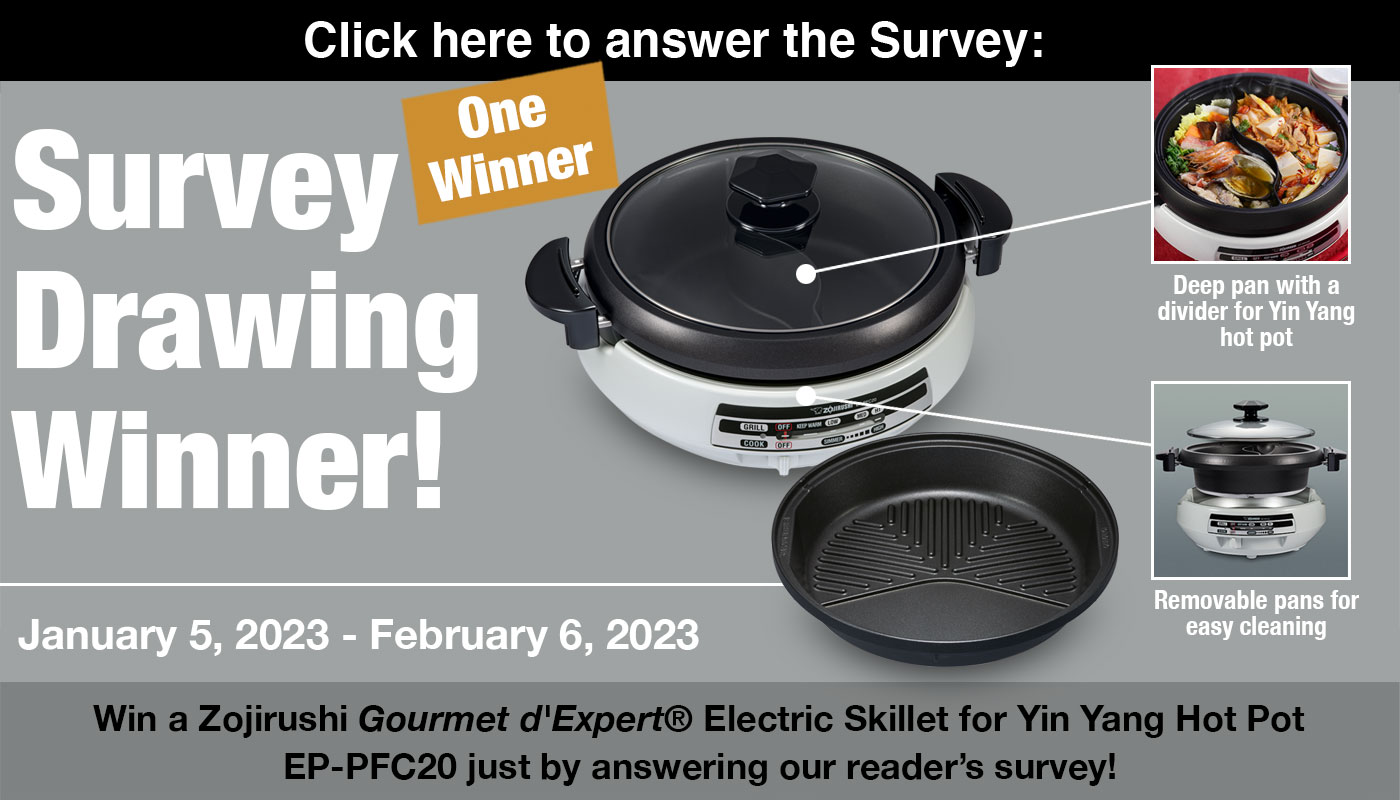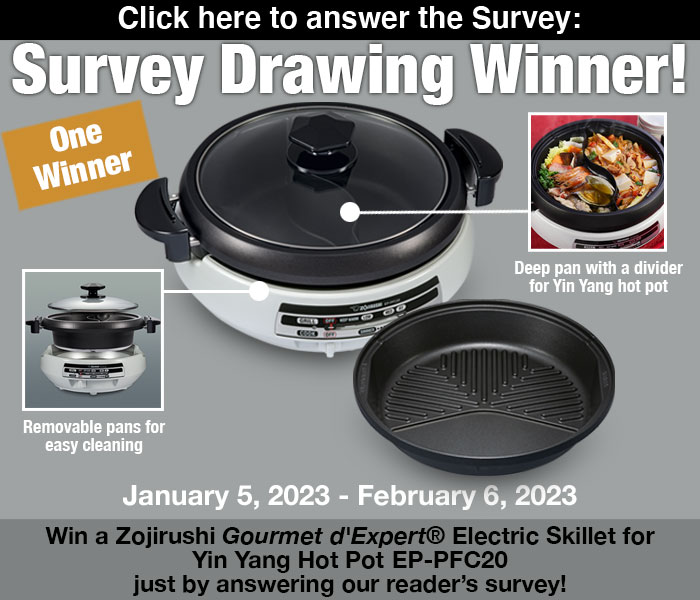 Click here for rules concerning the drawing.