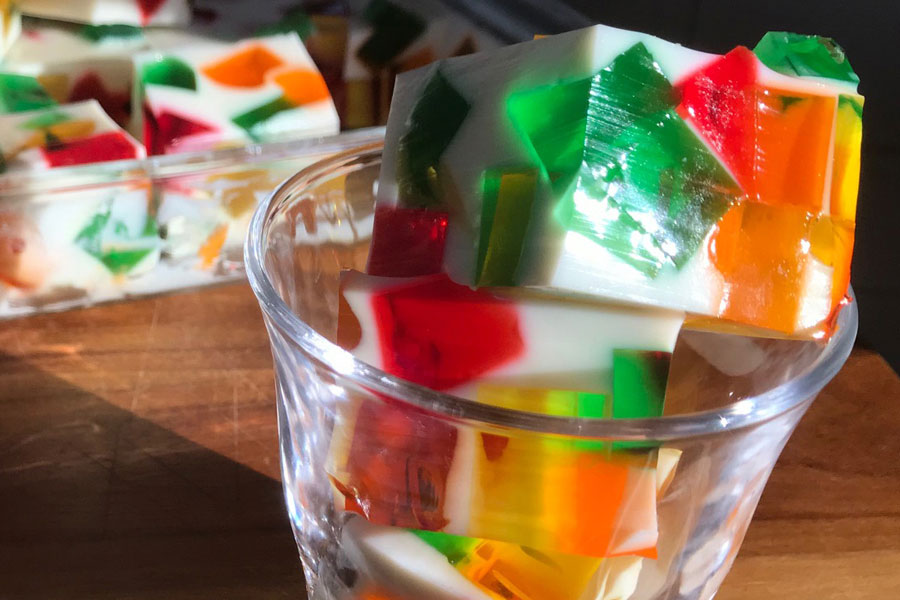 Also known as "Stained Glass Jello", this was one of my favorite desserts as a kid, when the Aunties would rotate the family potlucks from house to house, from holiday to holiday. It's up to my cousins' kids now to carry on that tradition, which I think they're still doing, but it gets harder as we all start to break away from the Islands. My second cousin (cousin's kid?) came to visit us for a few days, which was really nice because we were able to catch up on our family in Hawaii. They wanted to go visit the museum in Downtown L.A.—the one with the dinosaur skeleton that greets you at the entrance? It's something we almost never do, so it was actually very cool!
Here's all you need to make this dessert. What makes it really special, other than all that color, is the condensed milk gelatin that takes it above and beyond just ordinary Jello.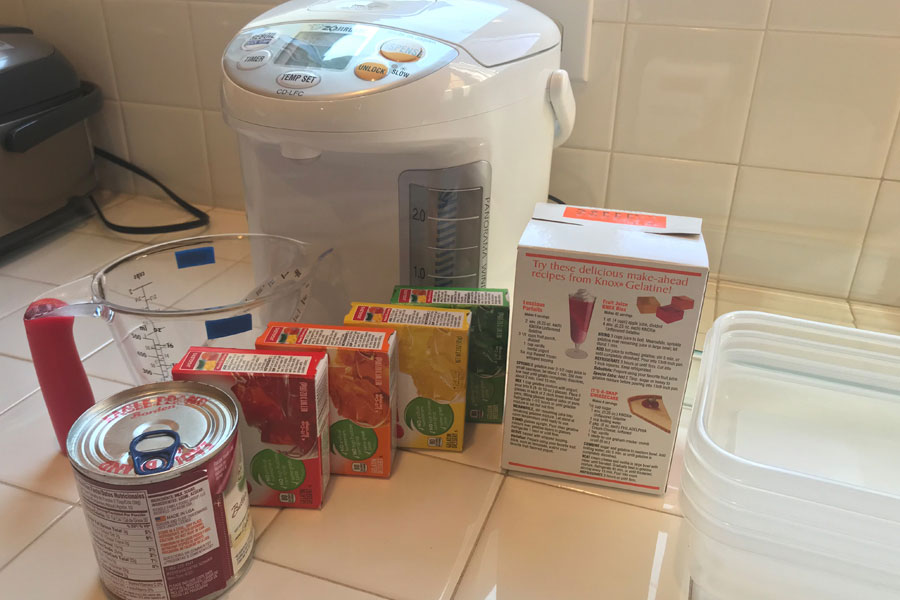 What I found is that my Zojirushi Water Boiler really did help here. It basically eliminates a step in having to boil water in a kettle, just to add it to the gelatin each time. Don't forget I'm doing 4 colors plus the white condensed milk for this recipe. AND I can mix the gelatin right in the measuring cup, which eliminated another step of first measuring the correct amount of hot water and adding it to a bowl.
Add hot water (2 cups) directly into a can of condensed milk and 2 packs of gelatin to make the white gelatin.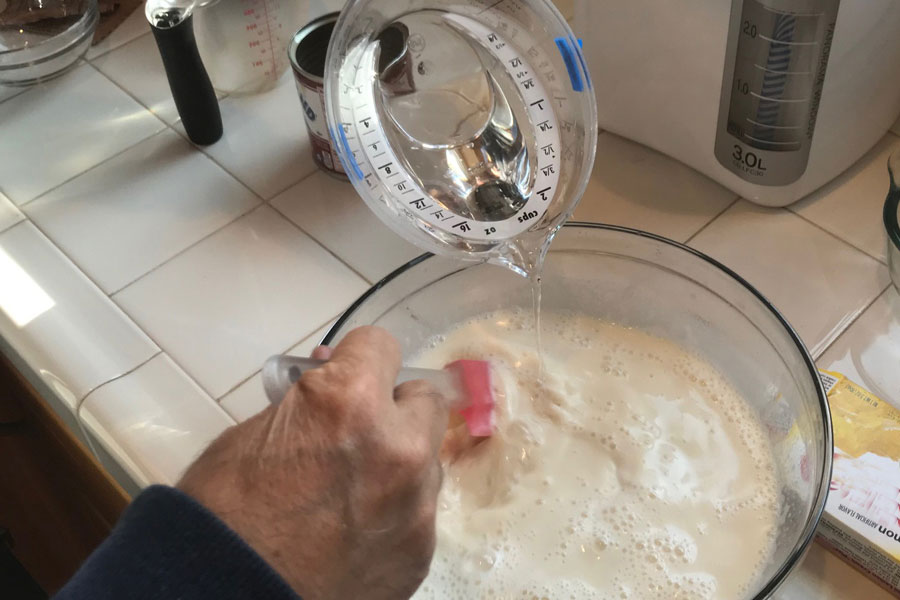 This is what I mean about mixing the gelatin right in the measuring cup.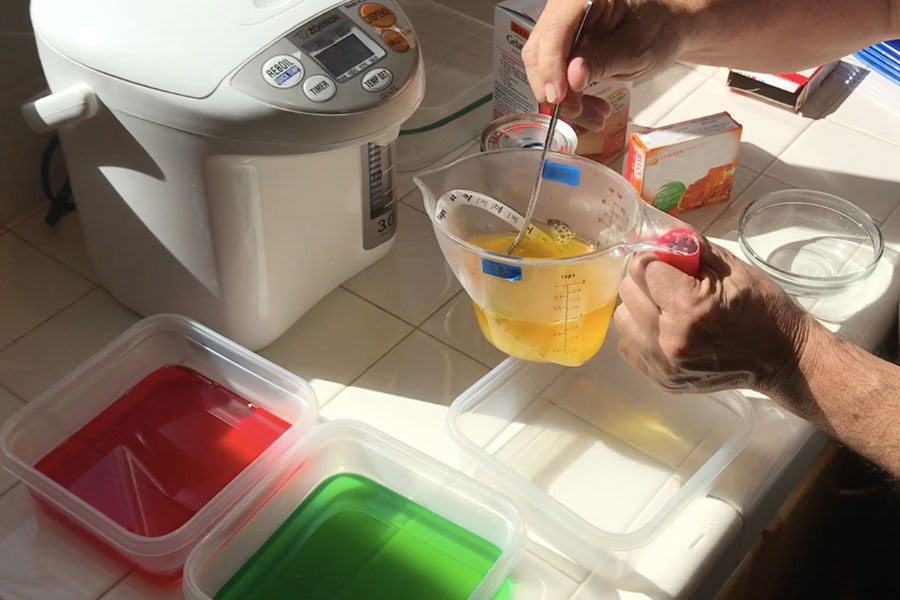 After you've let all the jello harden in the refrigerator (I think I left it in there for a couple of hours), all you do is take it out and slice into cubes.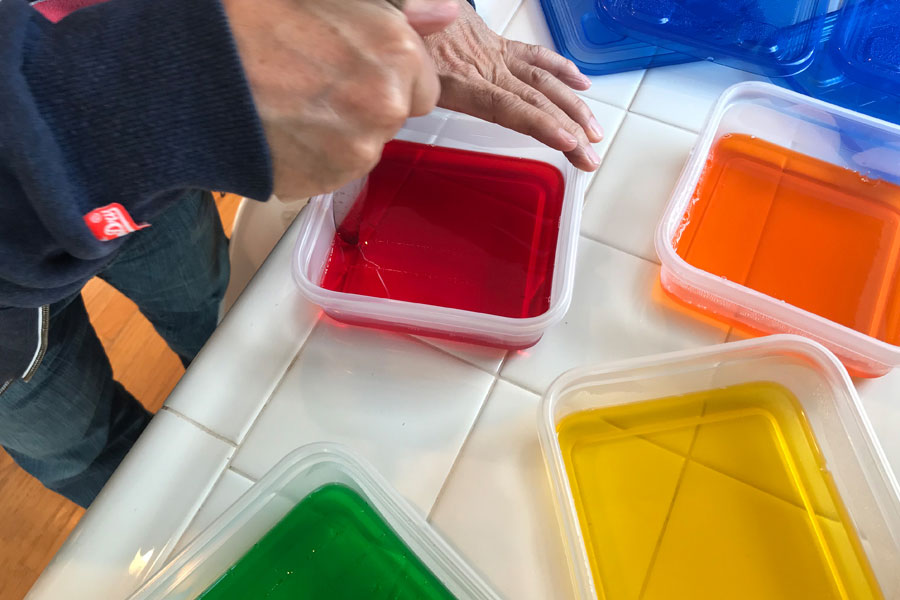 Put them all in a large tray (like my glass one here).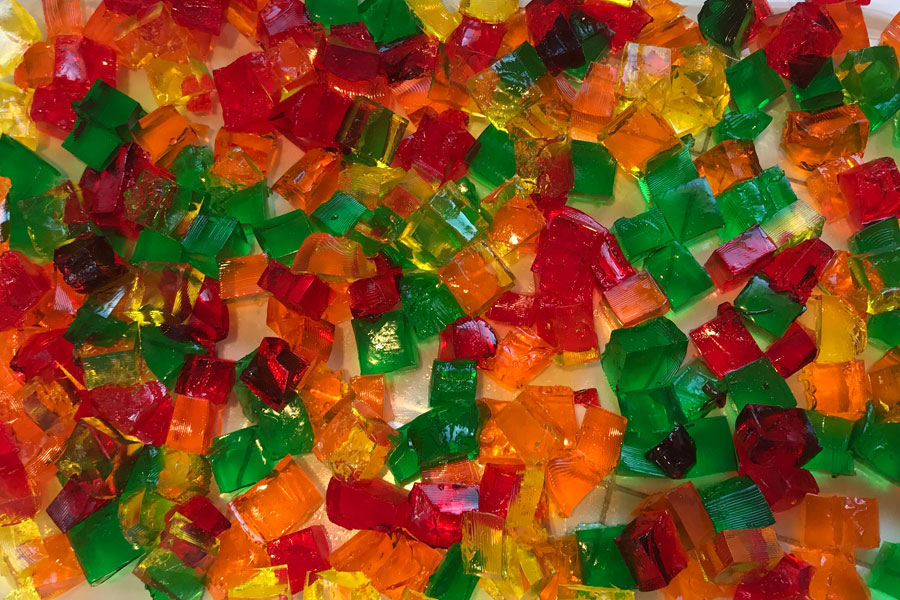 Then pour in the condensed milk gelatin, which should have cooled off by now. IMPORTANT! Make sure it's not still hot because it will melt all the jello!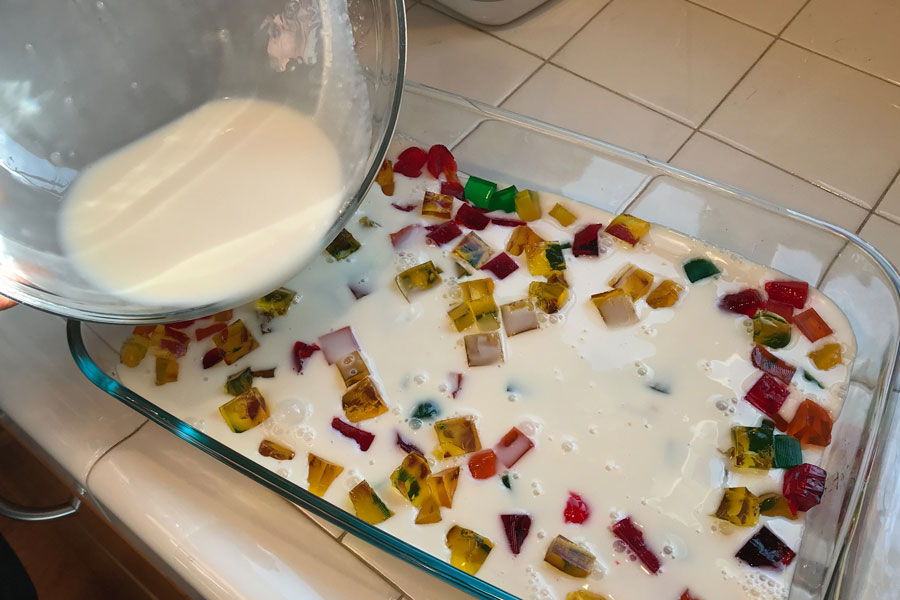 Refrigerate the whole thing, and…tah-da! Psychedelic Broken Glass Jello…far out man! LOL.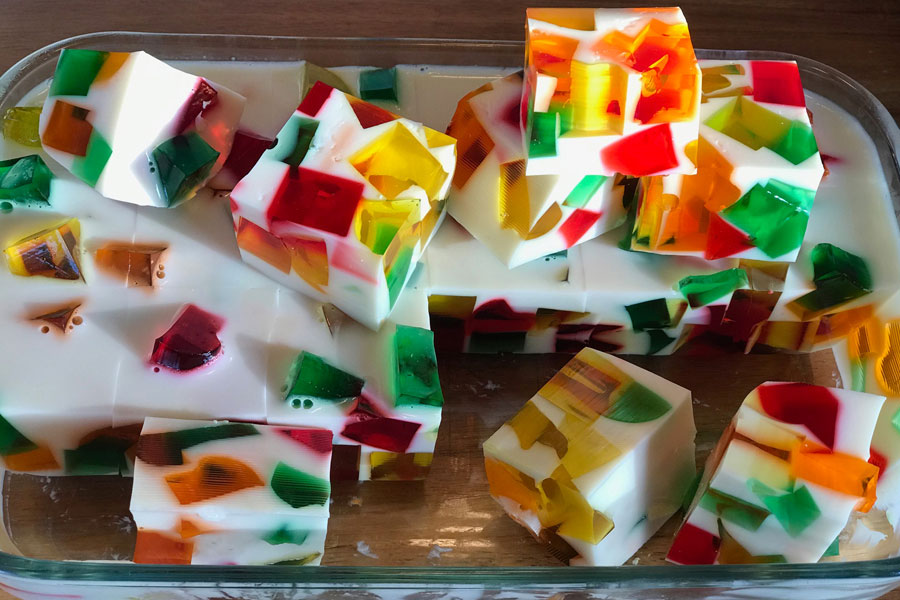 This was so much fun I might do it again, but next time I might want to do something more sophisticated, like the Coffee Gelatin (pronounced "cohee zellee" in Japanese-speak) from the Zojirushi site. Look it up, and try it yourself! For more gelatin recipes using the water boiler, see their Water Boiler recipe page here.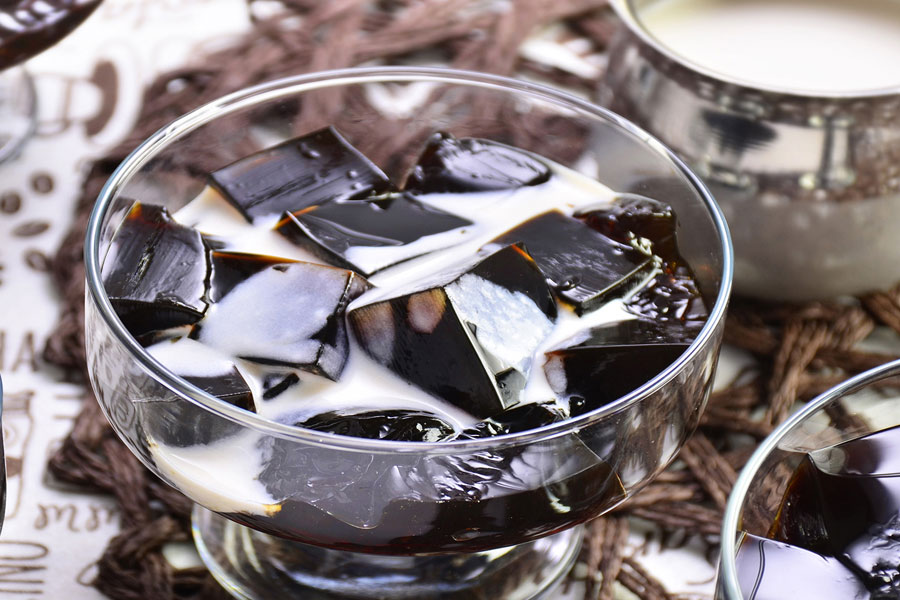 images by Bert Tanimoto and @ironchefmom