Cake is a universally loved food. It's enjoyed when celebrating the most festive of occasions, with elaborate tiers, layers of filling, and decorative frosting. It can be enjoyed with a humble cup of perfectly brewed tea, and comes in a variety of shapes, flavors, and textures.
Perhaps one of the most favored types of cakes is the classic sponge cake. These cakes have an interesting history, and can be found in food cultures spanning across the globe in countries such as Asia, Europe, North America, and South America. The sponge cake, as we know it today, was thought to have been invented during the Renaissance by a chef named Giobatta Cabona. Giobatta Cabona worked for the Genovese Ambassador to Spain in the mid-1700s and Cabona created the cake for a formal banquet that the Ambassador was hosting for the Spanish delegation to Italy. He named his light and airy cake Pate Genoise, which was then named Pan di Spagna in honor of the Spanish Court. His Pan di Spagna became popular throughout Europe, and was thought to have been brought to Japan by Portuguese merchants who were afforded special trading privileges in the port of Dejima in Nagasaki in the 17th century. The Portuguese called this cake Pao de Castela, meaning "bread from Castile," in Spain.
That classic sponge cake was Japanized into Kasutera sponge cake.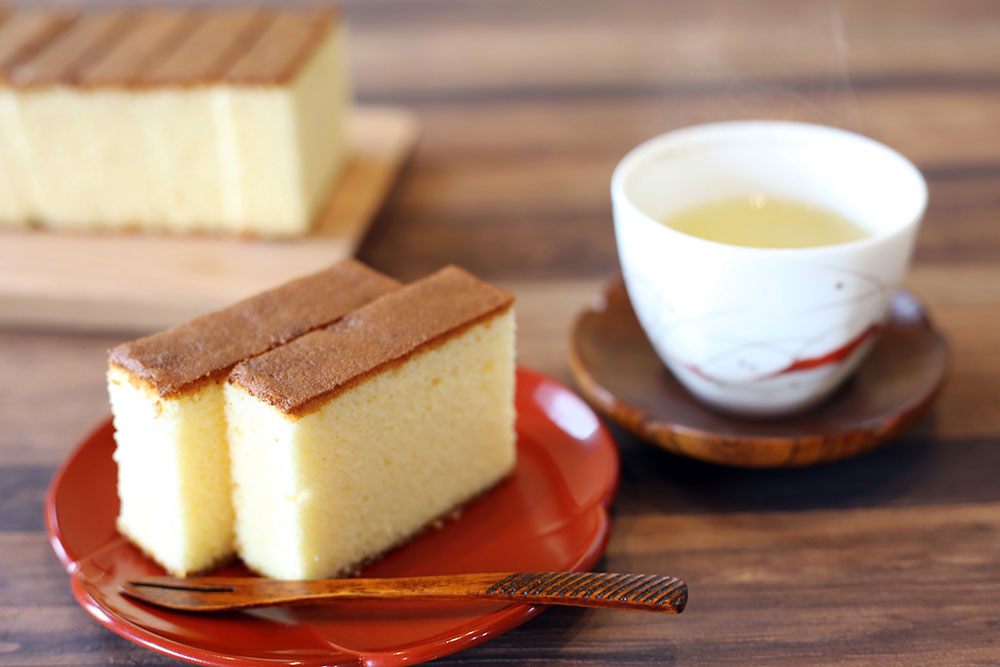 Kasutera Cake is made using flour, eggs, sugar, and honey. Unlike European and American sponge cakes, Kasutera Cake does not use any additional fat, such as butter or oil, and as such, requires a high-protein flour such as bread flour, which has a higher gluten content, to help it maintain its light and airy structure. The airiness comes from the way the eggs are combined with the sugar and beaten until the mixture is full of air and falls off the whisk in ribbons. The bounciness of the cake also comes from combining double-sifted flour into the egg and sugar mixture and mixing it very gently. Kasutera Cake is most often flavored with honey, preserving one of the most delicious parts of making sponge cakes, which is adding a touch of flavoring. A classic Victoria Sponge Cake will have a bit of citrus zest while Malaysian Pan Dan Cake will be flavored with hints of coconut. In Kasutera Cake, honey adds a touch of earthy sweetness, which helps it pair with various types of teas.
The Kasutera Cake batter is cooked on low heat, another signature of sponge cakes, at around 320°F for about half an hour. When the cake comes out of the oven, it has a gorgeous golden-brown crust on the top and bottom and a soft yellow crumb on the inside. Like many other sponge cakes, Kasutera Cake is not served immediately. It is wrapped in plastic and stored for up to 12 hours before serving, in order to enhance the moistness of the cake. Also, unlike Western sponge cakes, Kasutera Cake is typically baked in a rectangular loaf pan, instead of a round cake pan, and served in approximately one-inch slices, without any garnish, curds, creams, or jams.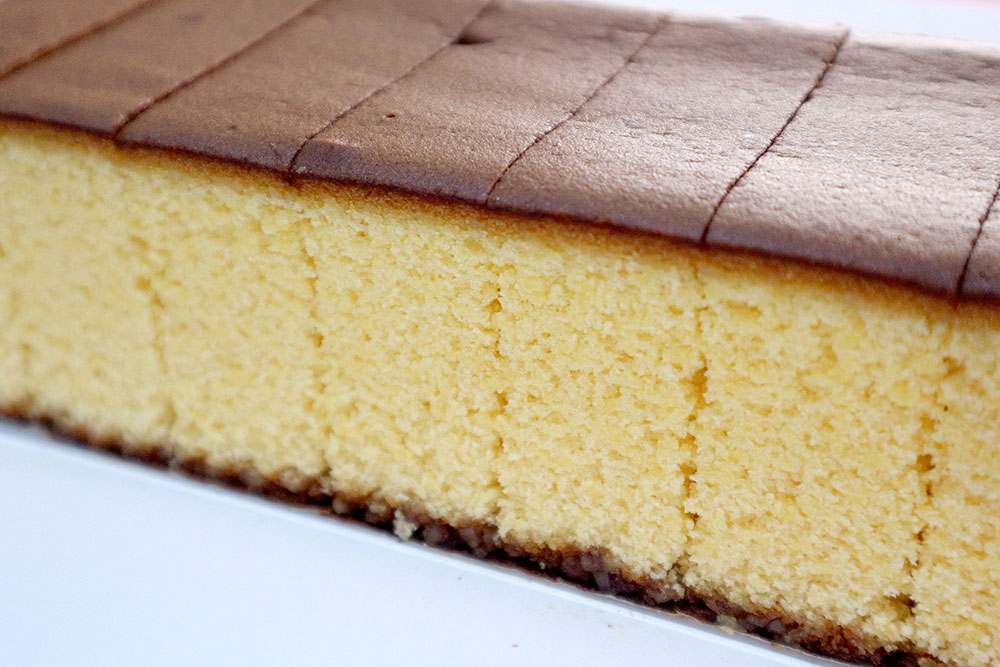 So many of the Japanized foods are savory and we're so happy to have this sweet delicacy to add to our list. Have you tried it before? If so, share your love of this lovely cake with us below!