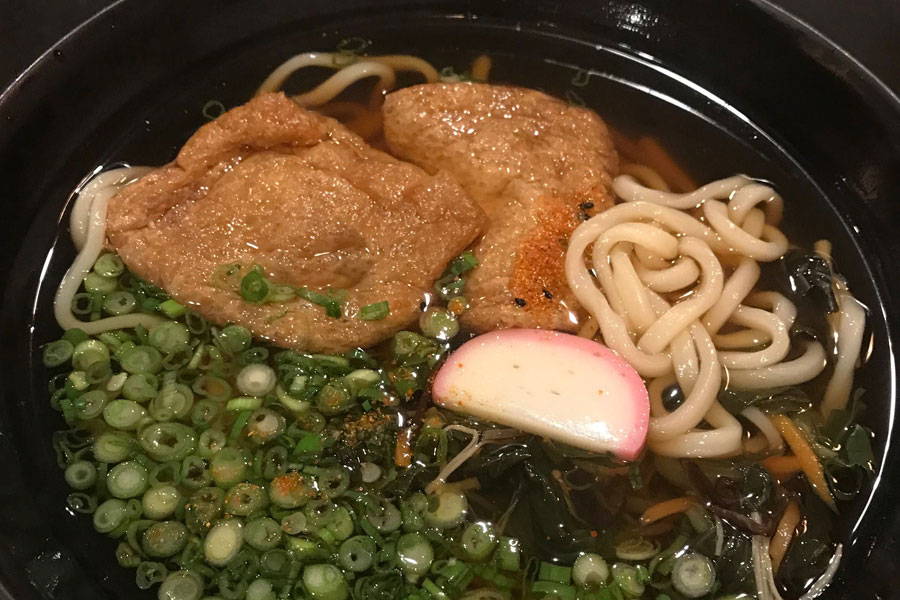 A while back, I wrote a post on Ramen and its popularity here in the U.S. It hasn't dwindled one bit, seems like, and ramen shops keep multiplying. And while I love ramen in all its forms, I'm also a great fan of udon; it might be my favorite noodle of all time. Of the three great noodles of Japan—ramen, soba and udon, I feel I can never get tired of udon. Soba is healthy, gluten free and probably the best summer food when eaten chilled; but many friends I know don't like the texture or nutty taste. Ramen can get heavy when the broth is pork based tonkotsu, often to the point where I can't finish it. It's an amazing meal in itself though, I'll admit.
On the other hand, there's not much to dislike about udon. Unless you can't digest wheat flour and you need to stay gluten free, udon noodles are satisfyingly chewy, adaptable to practically any kind of broth and condiments, delicious hot or cold and slippery good! Maybe the only complaint would be that you have to be fairly skilled with chopsticks to pick them up!
Udon is made by mixing flour with lightly salted water to make a dough, which is then kneaded, rolled and flattened like pizza dough, and sliced into the thin strips to look like udon. It really is the easiest type of noodle you can make at home. Most people use the "stepping on it with your feet" method to knead the dough (after covering with a cloth of course), because it's easier than using your hands. If you have a breadmaker to knead it for you, all the better. Here's a recipe from Zojirushi for Teuchi (handmade) Udon using their breadmaker.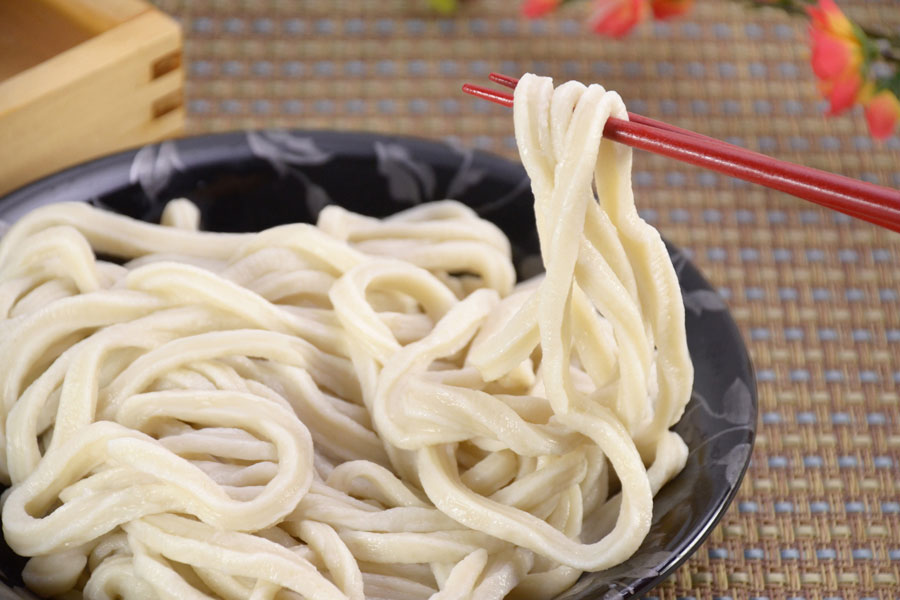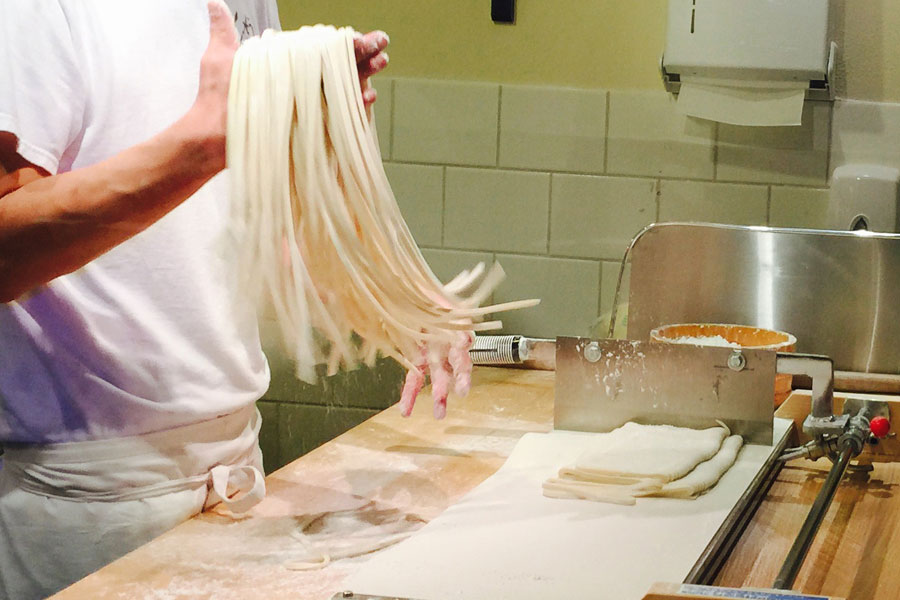 With summer and hotter days coming, you may think udon season is over, but you would be wrong! There are so many cold variations of this noodle, it doesn't always have to be in hot broth. One of my favorites is this very simple dish called Bukkake Udon, where a cold broth is splashed over chilled udon. This is so unbelievably refreshing—I mean, take a look at these ingredients; katsuobushi (shaved bonito) flakes, green onion, grated daikon, and tempura crisps. Easy to imagine the flavor about to explode in your mouth, isn't it?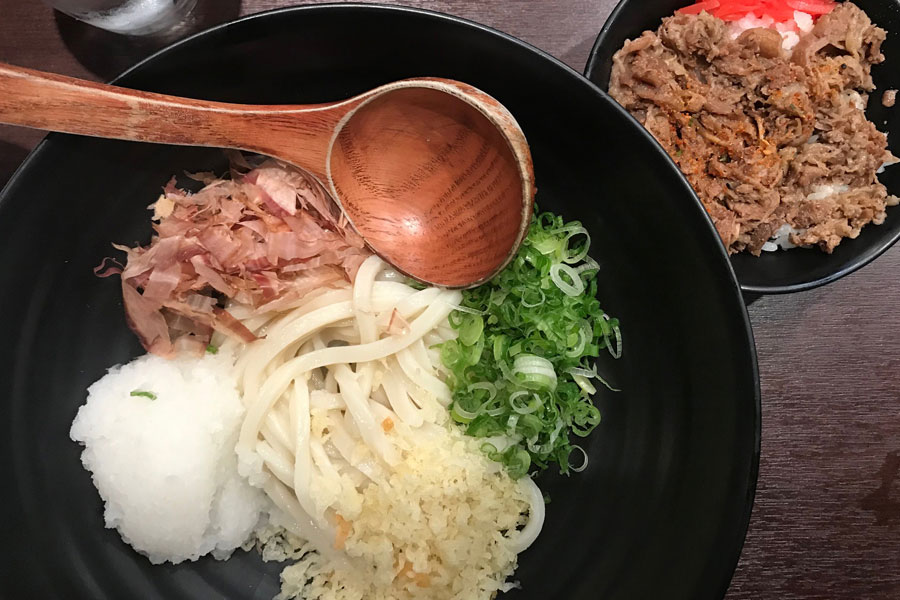 An even simpler cold dish is Zaru Udon, which is eaten by dipping the noodles into a cup of cold broth, much like the popular Zaru Soba version. Learn how to make the dipping broth with this Zojirushi recipe.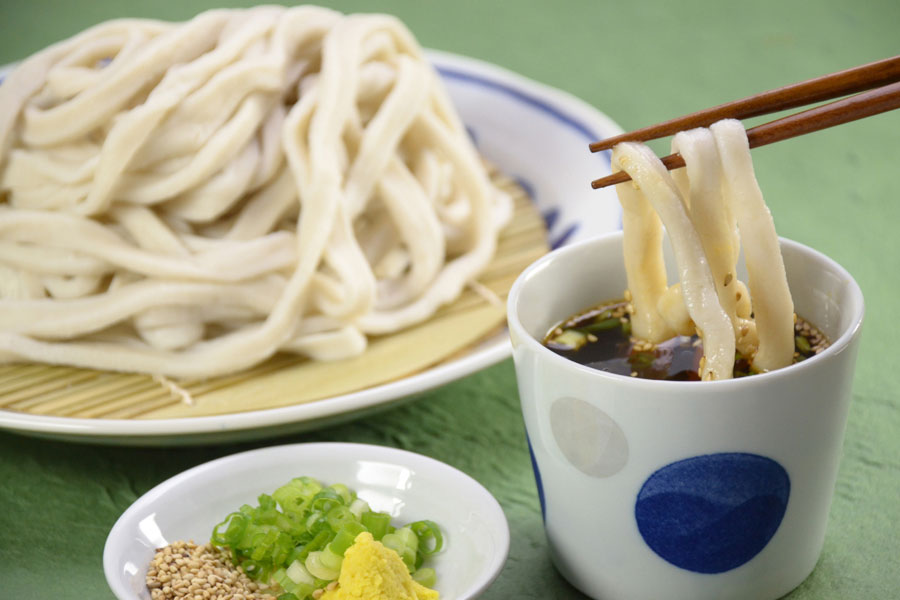 And not all udon is made with a hot broth. Being so closely similar to pasta, udon is often used in Western interpretations, like this wonderfully cheesy, rich and creamy Gratin Udon. This is my daughter's favorite whenever we go to our main udon restaurant.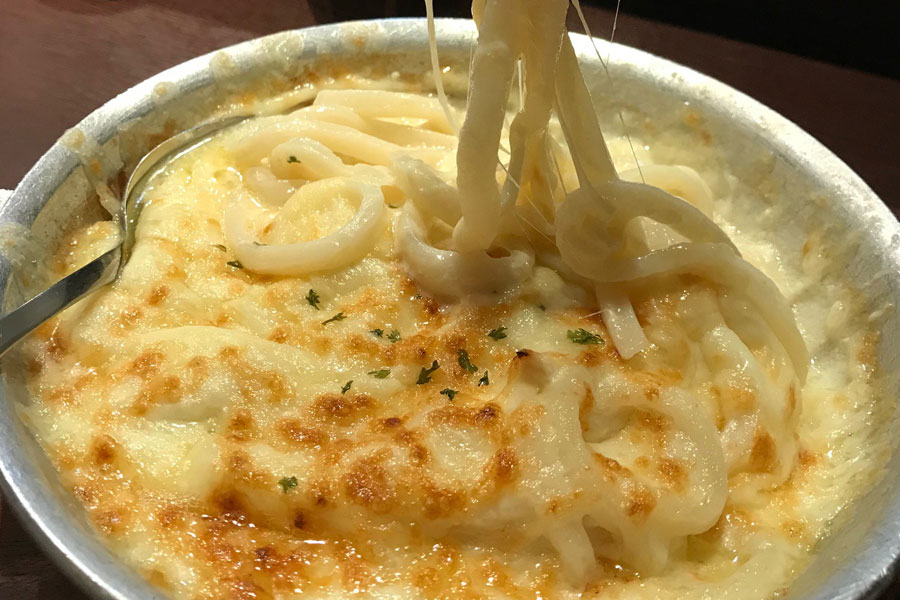 A popular tapas style appetizer at Japanese izakaya restaurants is this stir-fried dish called Yaki Udon. There are hundreds of versions, but here's one you can make on your own with Zojirushi's help. Yaki Udon is quick to make, you can use leftover ingredients, and you can have it year 'round.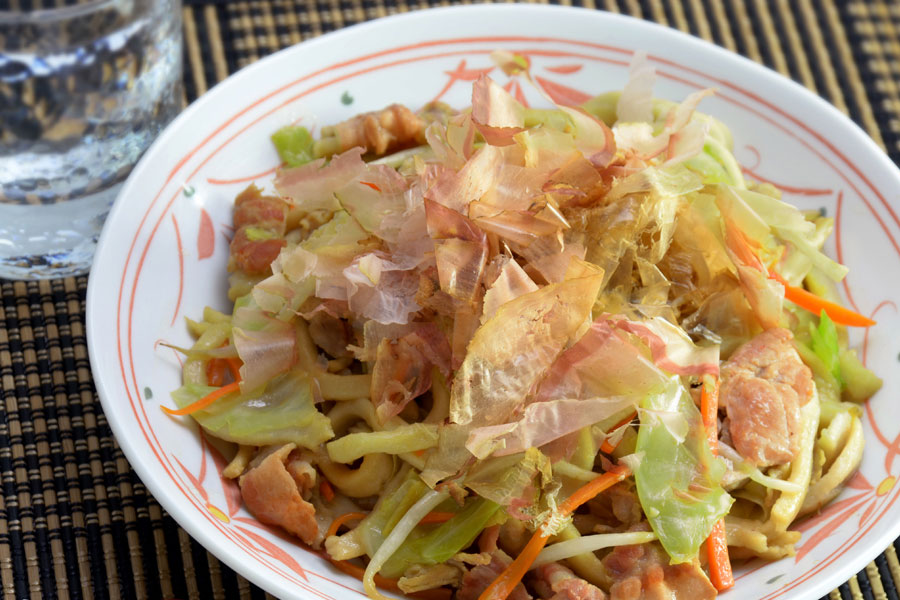 Some more traditional udon styles. Classic Kitsune Udon, with its signature deep fried tofu.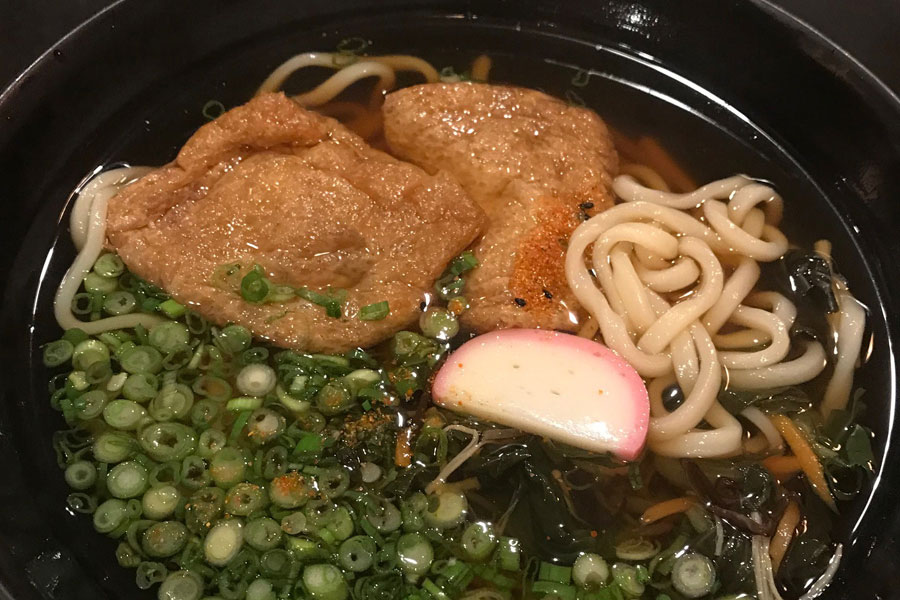 Beef Udon, for meat lovers like me—but the beef is shredded to better suit this dish, and it's not heavy or greasy at all.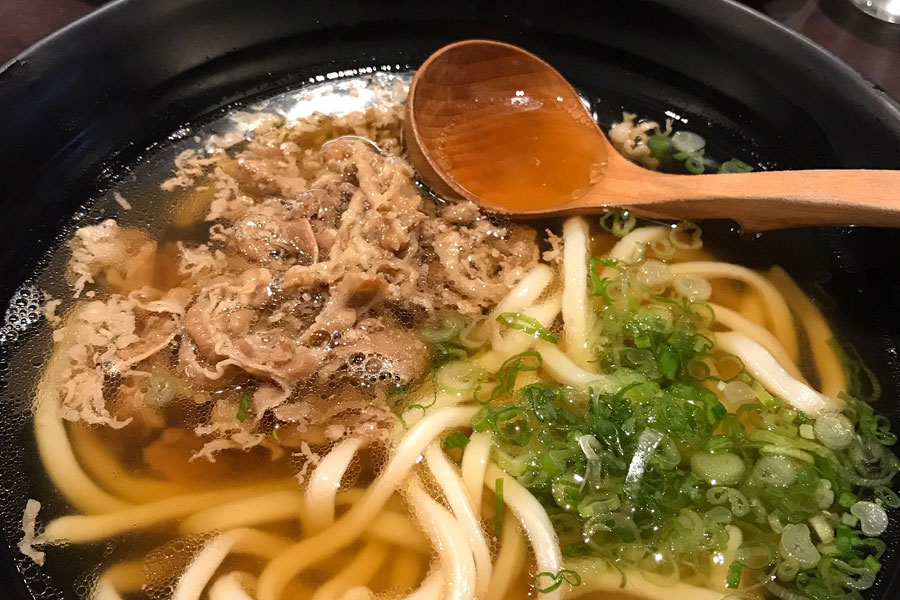 Kanitama Udon; crabmeat in an egg scramble—so sublime and perfect for crab lovers.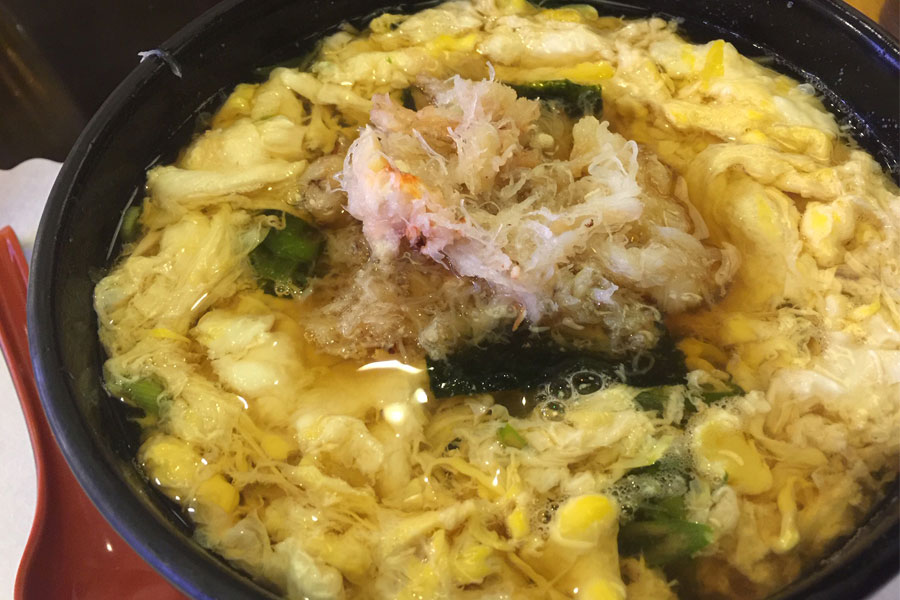 What is your favorite udon dish?
photo credits: Bert Tanimoto, @ironchefmom, Zojirushi