Japanese people love good food. Traditional, seasonal, festive and of course, foreign foods!
One of the most universally loved foods is noodles, and in Japan, Italian spaghetti has been adapted to Japanese taste in a dish called Supagetti, or Spaghetti, Naporitan. Legend has it that the dish was invented in August of 1945, by Shigetada Irie, the head chef at the Hotel New Grand in Yokohama. On the 30th of that month, General Douglas MacArthur, leader of the Allied Forces during World War II, established his headquarters at the hotel, and in an effort to accommodate the new guests, Chef Irie developed a pasta dish inspired by the classical Italian pasta napolitana and the American spaghetti with ketchup that was served to military men.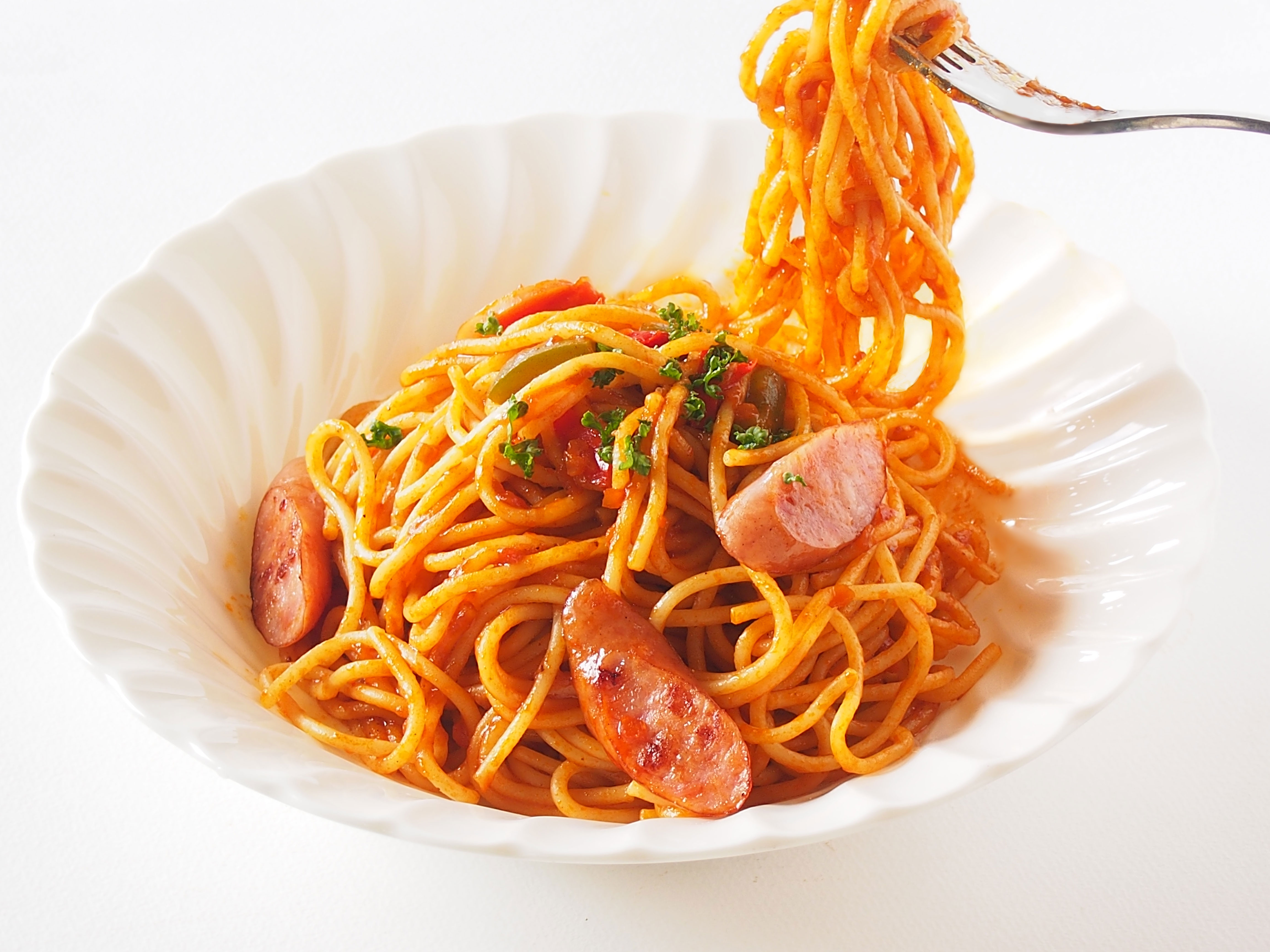 Needless to say, the new dish was a hit, and has become a staple dish wherever yoshuku, or "Japanized Western food", is served. Today Supagetti Naporitan is made with cooked durum wheat-based spaghetti, onions, bell peppers, sausage, ketchup, salt and grated parmesan cheese. The vegetables and sausage are stir-fried in oil, to which the spaghetti and ketchup are added, with all of the ingredients getting finished in a quick pan sauté. The dish is garnished with parsley and grated parmesan cheese and served hot.
The original recipe developed by Chef Irie, who was classically trained in French and Italian cuisines, used canned pureed tomatoes instead of ketchup, as well as garlic, mushrooms and bacon. Supagetti Naporitan is at heart an international dish. The pastas favored in the Naples region of Italy, where San Marzano tomatoes famous for their sweet acidity grow, is often considered the birthplace of simple spaghetti with tomato sauce and cheese. Popularized in the United States following multiple waves of Italian immigration which took place the 18th century, pasta napolitana became a staple in American households. World War II causes widespread scarcity, and instead of fresh, high-quality tomatoes, many families substituted ketchup for the more traditional tomato sauce. Add to this mix Japanese influences – sausages, pan-frying and vegetables – and you have a multi-cuisine but oh-so-comforting dish. Full of umami from the tomatoes and cheese, protein and vegetables, and chewy noodles familiar to the Japanese palette, this dish was destined to become a staple in Japanese cuisine, just like in Italian and American cuisines.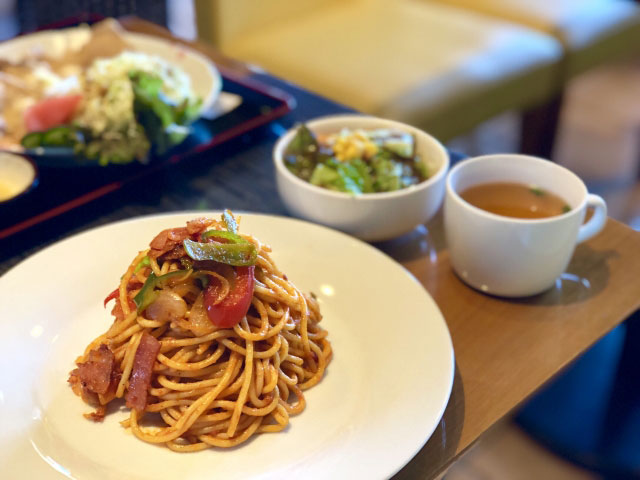 Today, Supagetti Naporitan is available in local mom-and-pop coffee shops throughout Japan, as well as at yoshoku restaurants and chain restaurants. Since it is such a simple dish, it is most often eaten for weekday lunch or dinner and can quickly be made at home.
Have you tried Supagetti Naporitan? Be sure to share your story with us in the comments below!