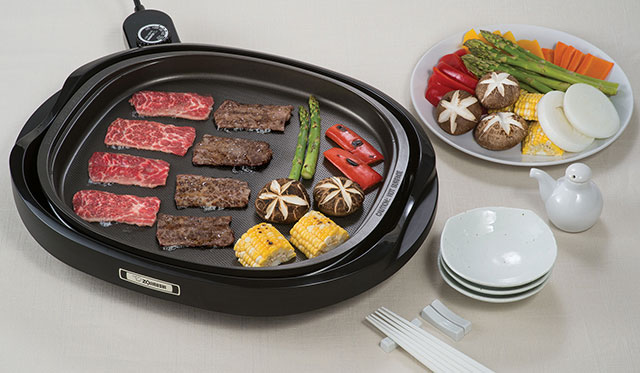 We're excited to introduce our new Gourmet Sizzler® Electric Griddle (EA-BDC10)!
This new Gourmet Sizzler® model comes with user-centric features, including an easy-to-handle size, a convenient lid that allows speedy cooking, a long power cord, and an optional takoyaki plate accessory (EA-YBC01, sold separately).
The removable cooking plate features a titanium and ceramic enhanced triple-layer nonstick coating which is protected by a diamond pattern cooking surface. This innovative combination helps to keep foods from sticking.
This new griddle also has a temperature control plug that lets you choose between a keep warm temperature of 176°F to a high-heat temperature of 400°F. This variable temperature makes it convenient to cook a range of foods, from breakfast dishes like eggs, bacon, sausage and pancakes to filling dinners like okonomiyaki, noodles and meat.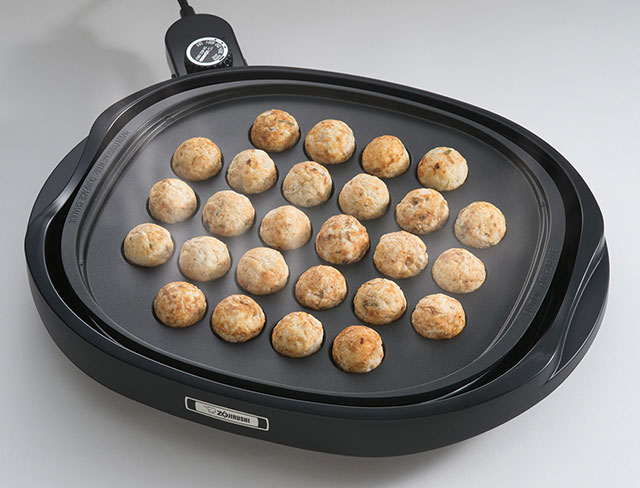 The optional takoyaki plate accessory (EA-YBC01), which can be purchased separately, makes this griddle even more multipurpose, letting you make 26 large, savory takoyaki at a time… you can even cook sweet mini-cakes! If you'd like to learn how to make takoyaki, check out our video on YouTube!
The convenient lid makes preparing gyoza (dumplings), vegetables and tender stir-fries easier, since all parts of the cooking process happen on the griddle–steaming, sautéing and pan-cooking. The lid also prevents oil splatters or spills.
This griddle is great for at-the-table cooking and dining with friends and family, thanks to the 6.6 foot long power cord.
We know cooking should be safe as well as creative and the Gourmet Sizzler® Electric Griddle comes with numerous safety features. The cooking plate and heater sit inside the body guard to protect against scalding. The plate won't heat unless correctly installed, and the unit won't turn on if the temperature control plug and power cord aren't properly clicked into place.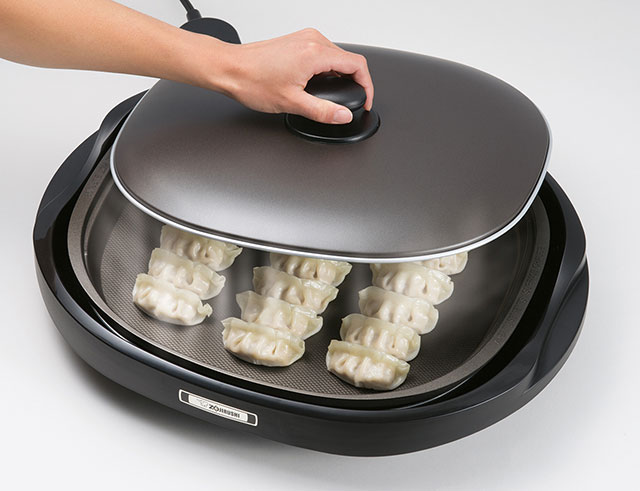 Assembling and disassembling are easy and keeping the griddle clean is a breeze. The cooking plate and body guard can be fully immersed in water for cleaning, with the nonstick surface of the plate requiring only gentle scrubbing. The heat shield plate simply needs to be wiped down before storage.
The Zojirushi Gourmet Sizzler® Electric Griddle brings your recipes to life and is the perfect addition to any kitchen. Share your recipes with us below! And don't forget pictures!