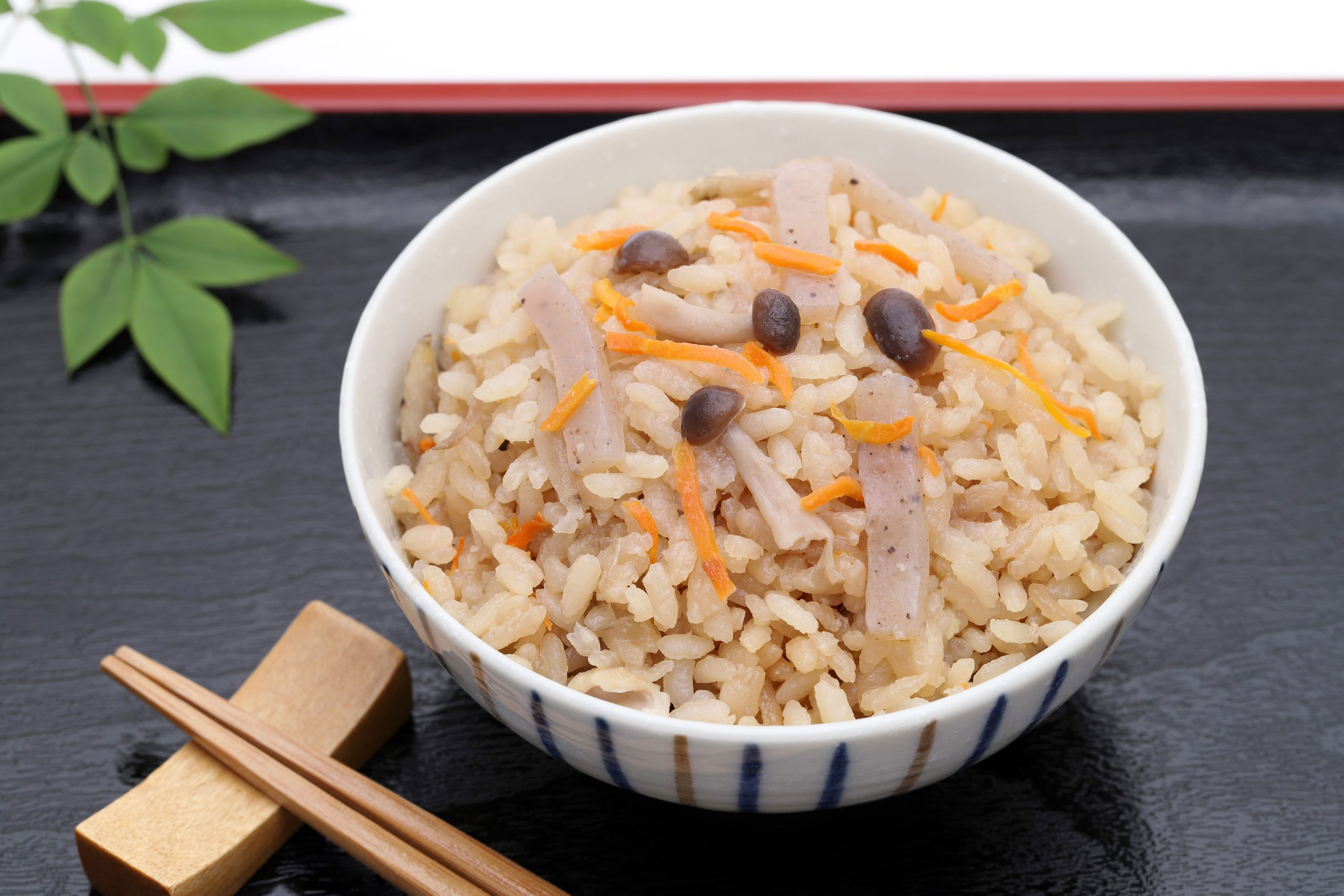 Today we're taking a trip to mom's kitchen to learn about Takikomi-Gohan, or seasoned Japanese mixed rice. This savory, gluten-free recipe is very popular in Japan and uses seasonal ingredients to celebrate the country's many micro-seasons and local vegetables. Not only is it savory and comforting, but it's very healthy and so simple to make! After getting all your ingredients together, you add everything to your rice cooker and press "start." For busy mothers, this dish is a beloved secret for a quick and delicious dinner for any night of the week, and a fan-favorite for children and adults alike.
Where does it come from?
At its core, Takikomi-gohan comes from humble beginnings and has been a vital part of Japanese culture for many centuries. Takikomi-gohan was created during the Nara period, around 710-784 AD. During this time, Japanese people had a lot of difficulty growing and harvesting rice to feed everybody, so they mixed rice with millet. Then, people started mixing this rice and millet combination with a variety of vegetables, such as weeds and yams. This early version of Takikomi-gohan is called Katemeshi.
Later on, during the Muromachi period, Japanese people made a similar dish to Katemeshi called Kawarimeshi. Kawarimeshi is similar to Katemeshi, but uses quality ingredients such as barley, beans, and vegetables, as well as more seasonal ingredients to maximize flavor.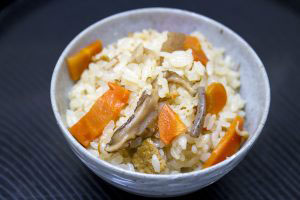 Today, there are several varieties of Takikomi-gohan depending on where you go in Japan. In the Kansai region, it is called Kayaku-gohan, and in Okinawa it is called Jushi. It can also be called Gomoku Gohan. Another relative to this dish, Maze Gohan which mixes ingredients such as vegetables and protein with rice after the rice is cooked, rather than with the rice as it's cooking.                                                                                         
Star Ingredients
Because this dish relies on seasonal ingredients, the star ingredients will depend on when you're making this dish! Generally, the ideal makeup of this dish consists of vegetables, proteins, dashi, soy sauce, mirin, sugar, and short-grain rice.
This dish is especially popular during the fall, a very popular ingredient to include is shiitake mushrooms.
Other ingredients to consider include bamboo shoots, chestnuts, hijiki seaweed, peas, and sweet potatoes.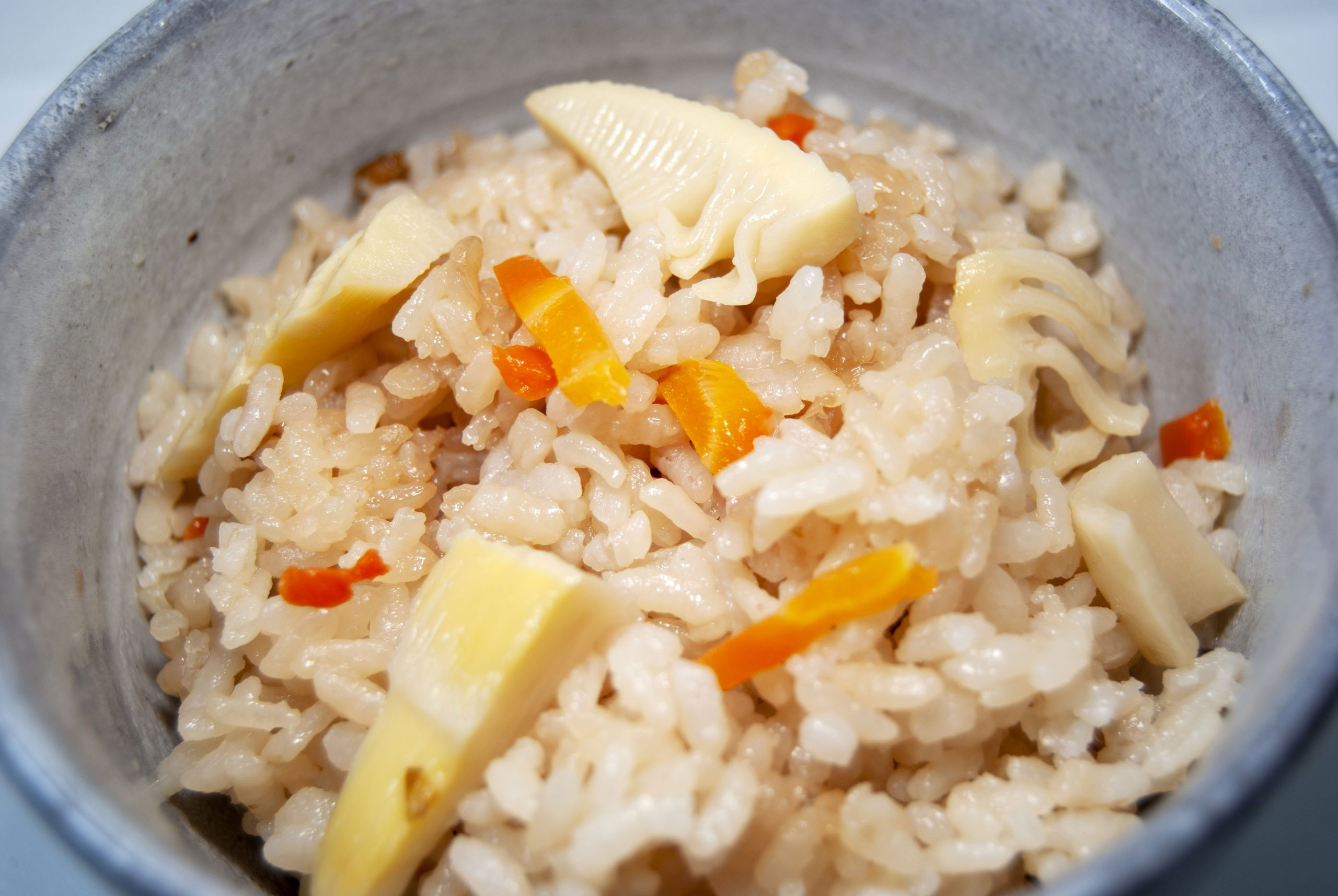 Rice Cooker Tips & Tricks
If you have it on your rice cooker, use the "mixed' setting since it will adjust the menu setting for the added ingredients and condiments.
Add condiments BEFORE measuring the water, then add water to the corresponding water line. Then mix well from the bottom of the pan.
Add additional ingredients like veggies and proteins on top of the rice, and don't mix in with rice.
After cooking has completed, open the lid and turn the rice and ingredients to mix so that they will spread evenly. It also allows any excess moisture to evaporate to prevent making the rice soggy.
​The recommended amount of ingredients should be about 30-50% of the volume of rice.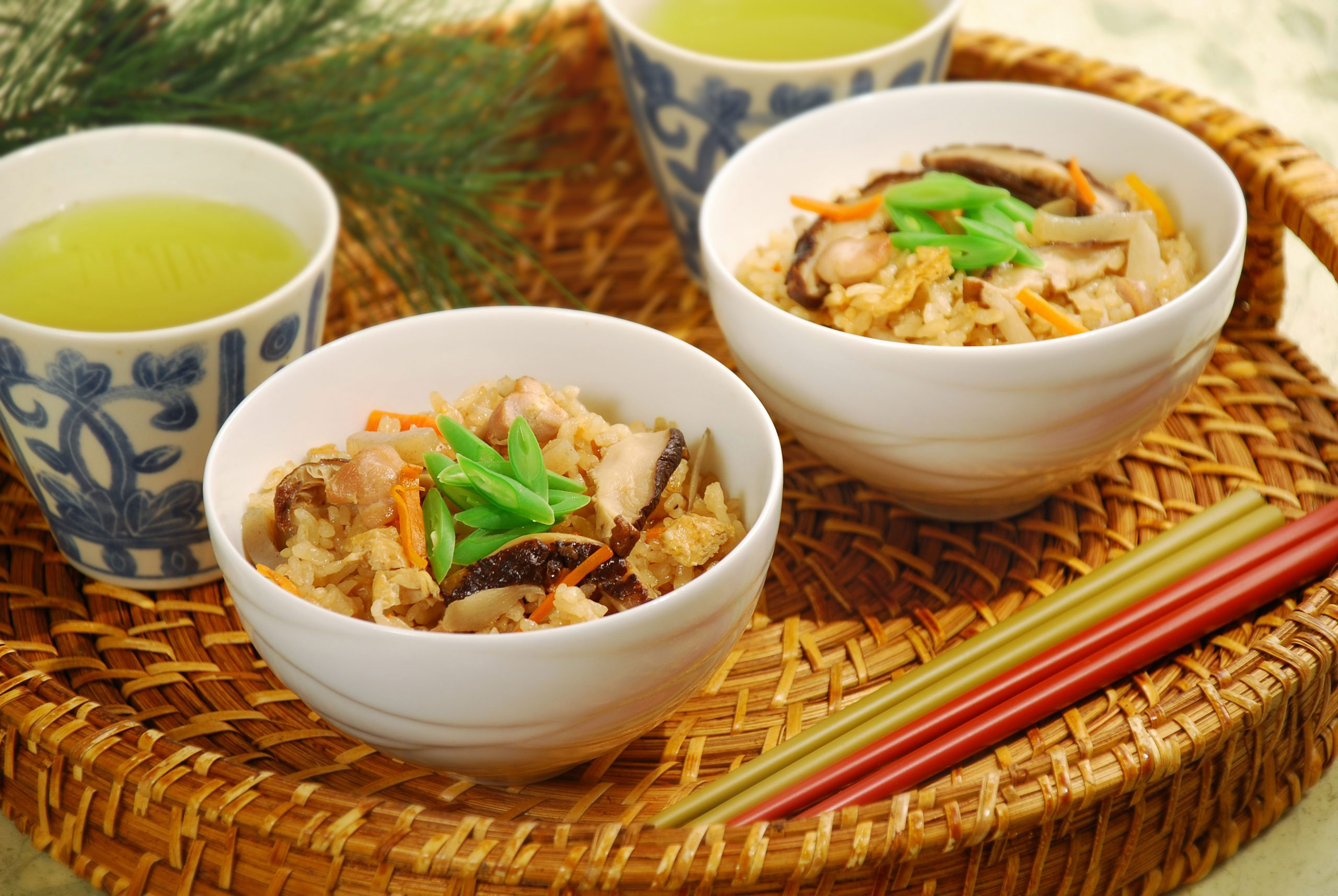 Here's a

vegan version

by Okonomi Kitchen that has us drooling. It features lots of veggies, mushrooms, and tofu for protein.
We have a classic

Zojirushi recipe

that you can make 100% in your rice cooker, and is a traditional take on this beloved dish.
Have you tried Takikomi-gohan before? What are your favorite ingredients to add to this dish? Let us know if you try (or make) Takikomi-gohan by tagging Zojirushi on your photos with #zojirushi on Twitter, Facebook or Instagram!