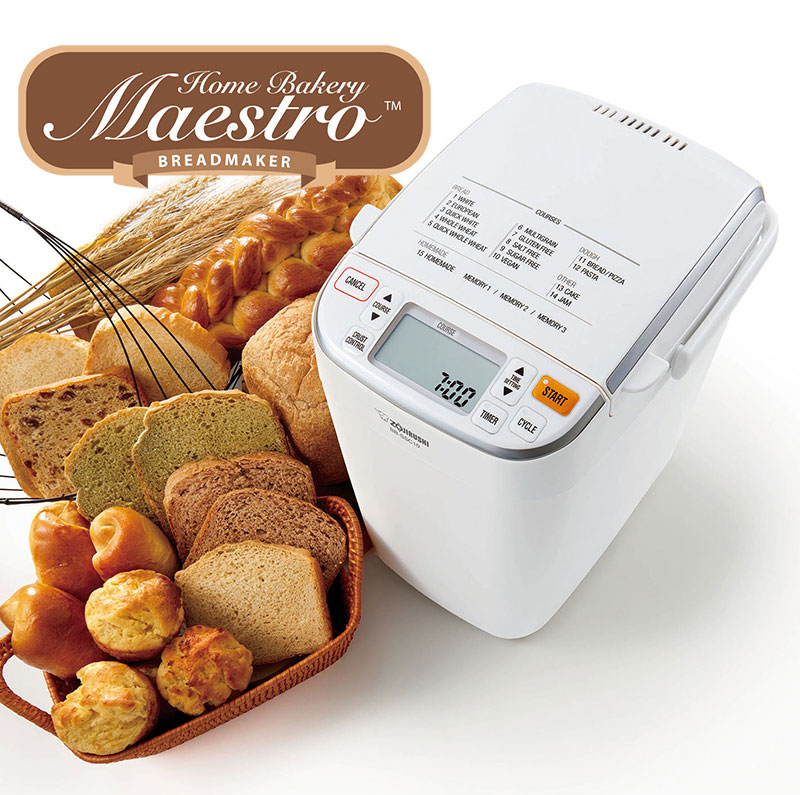 It's time to get baking, and we're so excited to introduce our newest premium breadmaker: the Home Bakery Maestro™ Breadmaker.
We've created this breadmaker to make 1-pound loaves of bread, doughs, cakes, jams or your own creations, and have loaded it with healthy course settings. And we've designed this breadmaker with our newest innovations.
The Home Bakery Maestro™ Breadmaker features 15 courses, each of which alter the mixing, kneading, rising and baking functions according to the type of food to be made. Ten bread settings include traditional courses like White and Whole Wheat, as well as new settings for healthy baking, such as Multigrain, Gluten Free, Sugar Free, Salt Free and Vegan. The breadmaker also includes four specific courses for Bread/Pizza Dough, Pasta Dough, Cake and Jam. One of the most unique features of this breadmaker is the Homemade course, which allows you to customize the knead, rise and bake time as well as store up to three custom programs to match your own homemade recipes.
The Home Bakery Maestro™ Breadmaker also comes with a new Auto Add Dispenser, which automatically adds ingredients such as dried fruit and nuts during the knead cycle.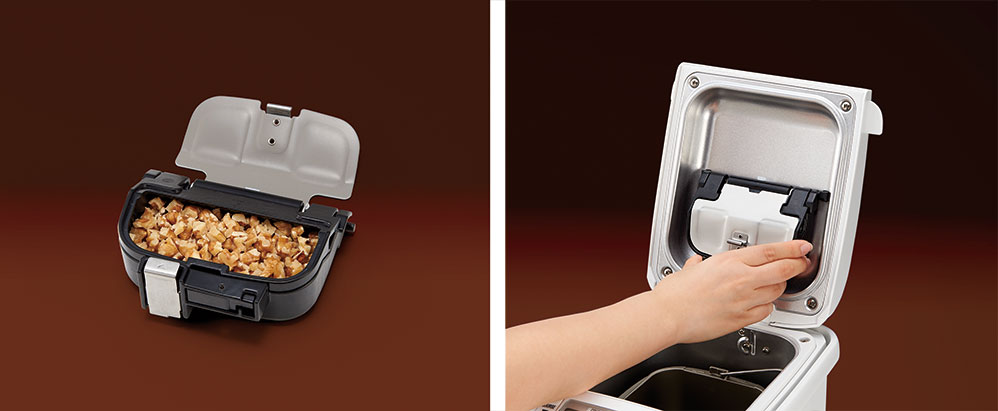 No matter which setting you choose, the Home Bakery Maestro™ Breadmaker uses double heaters built into the bottom of the breadmaker to rapidly heat the interior of the baking pan to facilitate oven spring, helping to make breads with an airy crumb and a superior crust.
The easy-to-read LCD control panel and convenient key code on the lid make it simple to choose the course setting, select the crust color and set the delay timer. And cleaning is simple, as the baking pan, kneading blade and Auto-Add Dispenser are all removable so they can be cleaned with mild dish detergent and warm water. The sturdy handle makes it easy to move and store. Accessories include a full color recipe booklet with 50 delicious recipes, a liquid measuring cup and measuring spoon. All surfaces that come into contact with your food are BPA-free.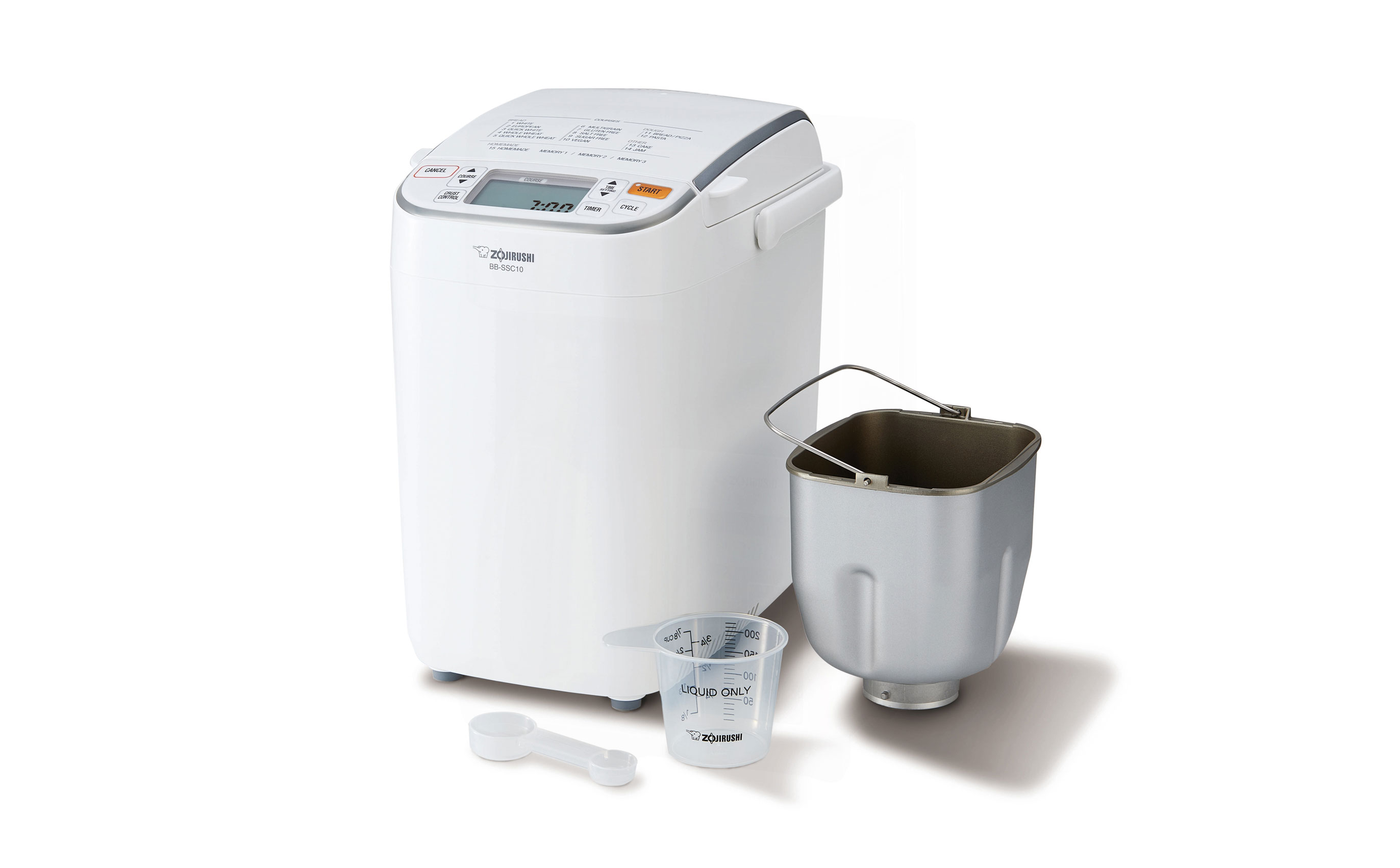 This compact breadmaker comes in a modern white finish, perfect for any kitchen decor.
But what kinds of goodies can the Maestro make? Health-conscious recipes include salt-free and sugar-free breads, like Salt Free Whole Wheat Bread and Sugar Free Whole Wheat Bread. Gluten-free breads are also easy to make in this breadmaker, especially ones like Gluten Free Brown Rice Bread. And our new setting for vegan breads includes a great recipe for Vegan Cranberry Walnut Bread where you can add the dried cranberries and walnuts using the Auto Add Dispenser. Recipes such as Lemon Cake, Quick Cheese 'n' Onion Bread, Blueberry Jam, Naan, Spinach Pasta and Whole Wheat Pizza Dough are just as easy to make.
Try out our new breadmaker, and find how-to videos and more recipes on the Home Bakery Maestro™ Breadmaker (BB-SSC10) website, exclusively for this new machine. And don't forget to share your recipes with us!