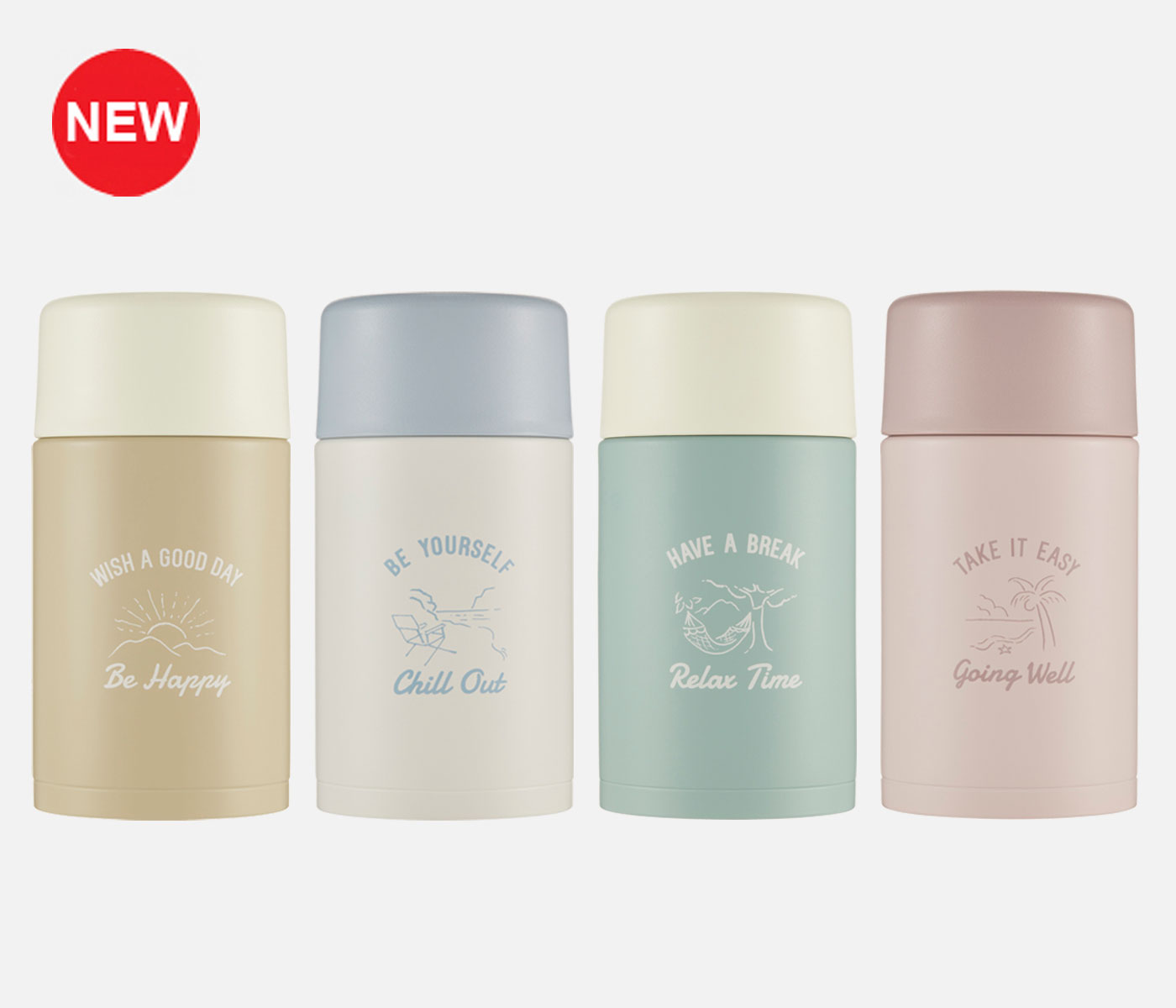 Hi Zo' Fans! Our product of the month for April is our SM-ZA and SM-ZP Stainless Mugs with a one-piece lid. This Stainless Mug actually comes in two models because it comes in multiple sizes, with 8 uplifting colors that are perfect for the season.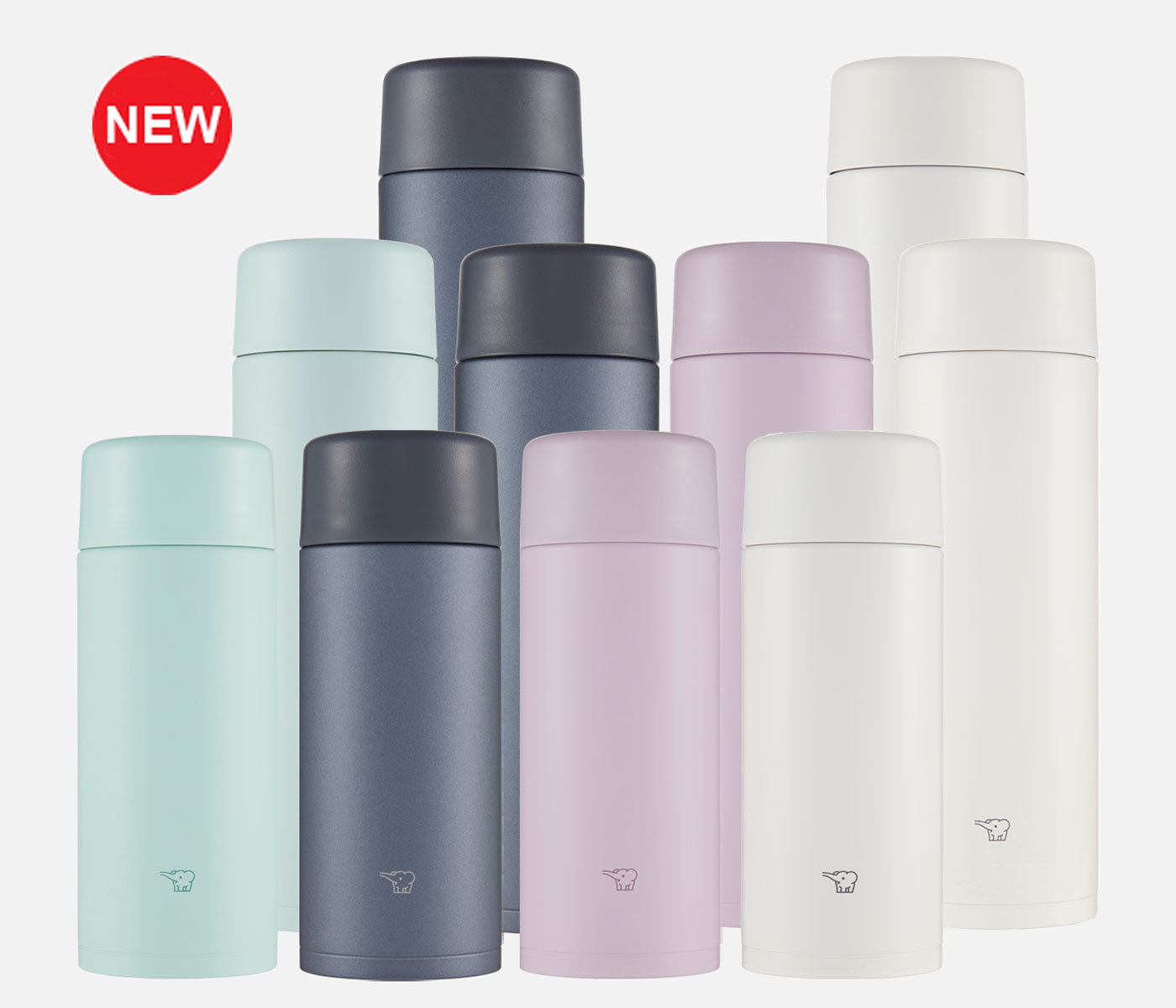 The SM-ZA line is simple and sleek, holding up to 20 oz. of your favorite hot or cold beverages or foods. The Pale Orchid and Mint Blue colors add a pretty pop of springtime color, while the Slate Black and Pale White are sophisticated for every occasion.
The SM-ZP line is the smaller, more expressive sibling, topping off at 8 oz. and labeled with cheerful quotes and sketches that take you to relaxing scenes in nature. It's there to remind you to breathe, take it easy, and enjoy life, as you should! In addition to these graphics, the SM-ZP mugs come in four 2-tone colors, which are Latte Beige (-TZ), Dusty Blue (-AZ), Ash Green (-GZ), and Smokey Pink (-PZ). Cute and stylish, this stainless mug is a great companion to take on-the-go because of its compact design and eye-grabbing colors.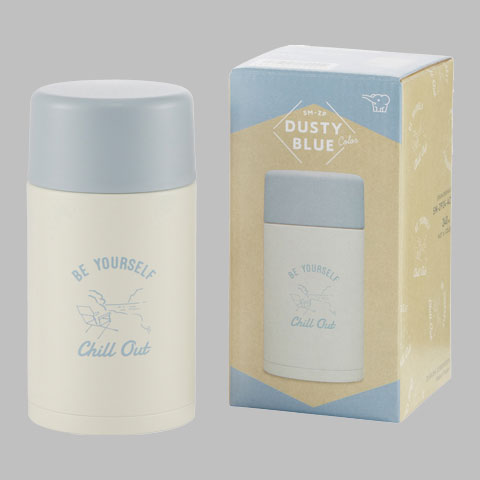 What makes these SM-ZA and SM-ZP Stainless Mugs so unique is that they have a gasket-free, one-piece lid that is easy to clean and prevents the loss of parts. The wide opening makes the drinking experience more like drinking from a regular cup, and the wide opening also accommodates full-size ice cubes for easy filling.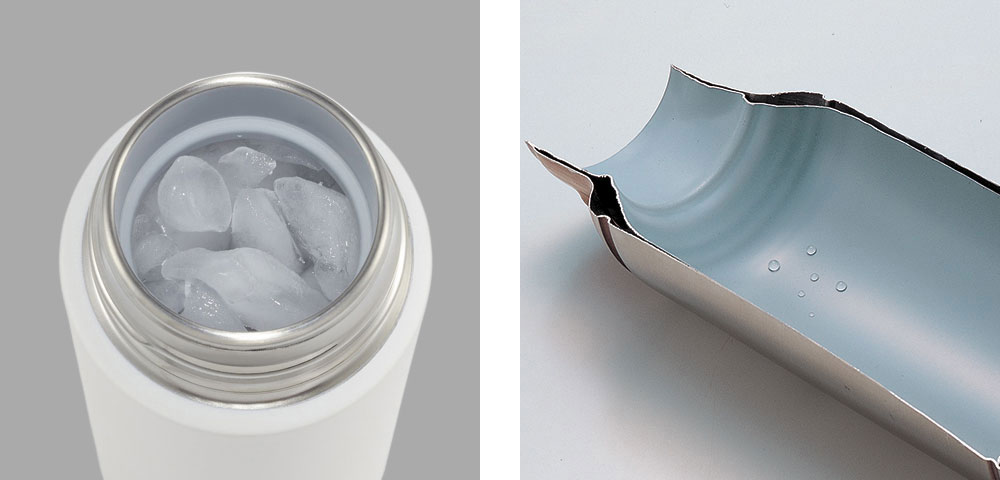 Made with BPA-free plastic and stainless steel, the mugs feature an easy-to-clean nonstick coated interior that is easy to clean in a snap. A special manufacturing technique also ensures that these mugs are ultra-lightweight!
Looking for delicious recipe ideas to carry around in your Stainless Steel mug? Keep scrolling for our suggestions to quench your thirst.
Green Tea White Virgin Sangria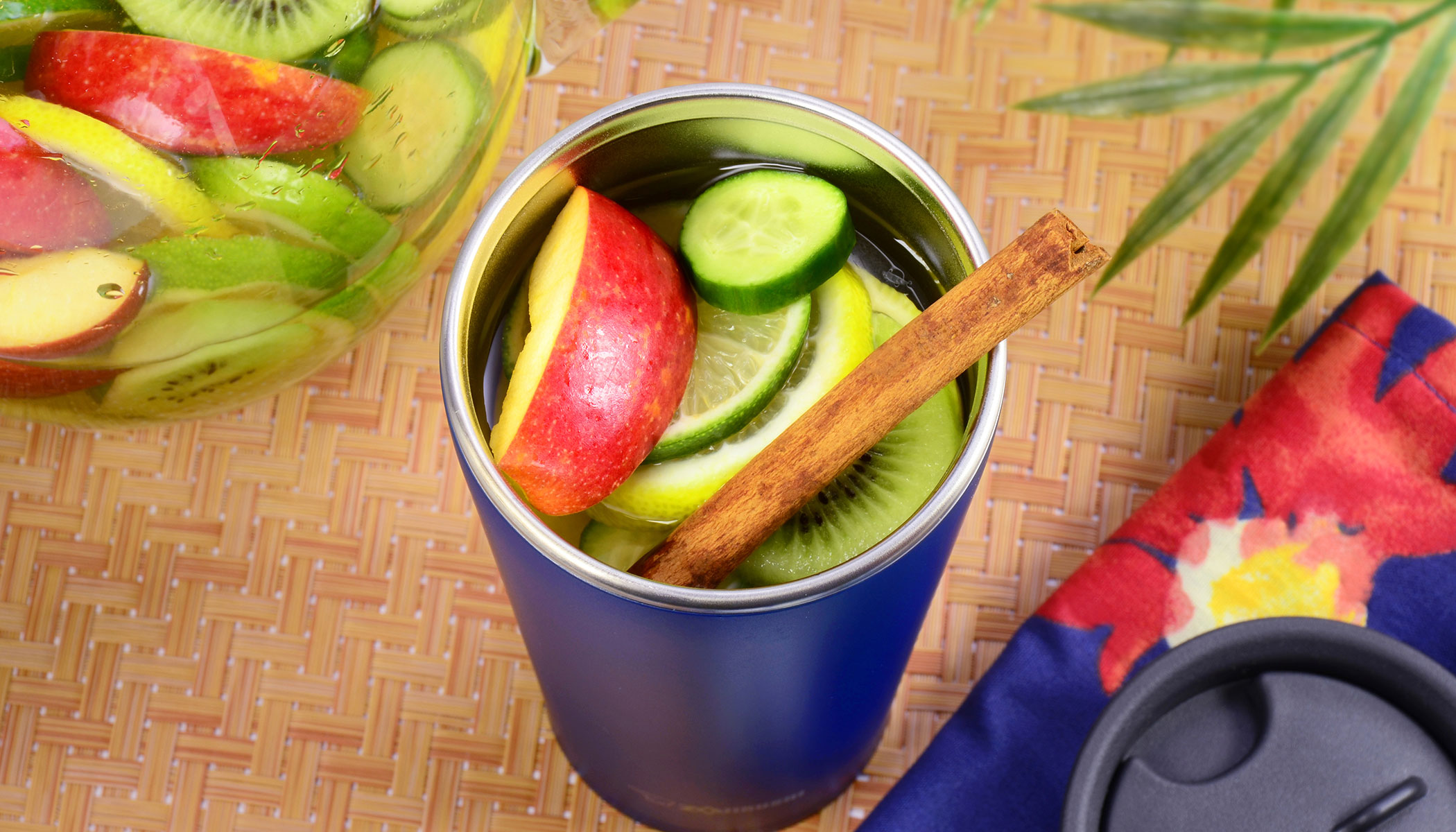 Try this fruit-packed refresher that uses cucumbers, lemon & lime, apples, kiwifruit, as well as green tea, grape juice, and cinnamon. You can use your Zojirushi VE Hybrid Water Boiler & Warmer (CV-DCC40/50) for the boiled water or go old school on the stove.
Zo tip: Have you owned your water boiler for a year? If so, then it's time to inspect the inner lid gasket and lid for signs of wear. The inner lid gasket or lid should be replaced when it's becoming rigid, cracking, or experiencing discoloration. Replacement parts for water boilers are available on our Parts & Accessories page.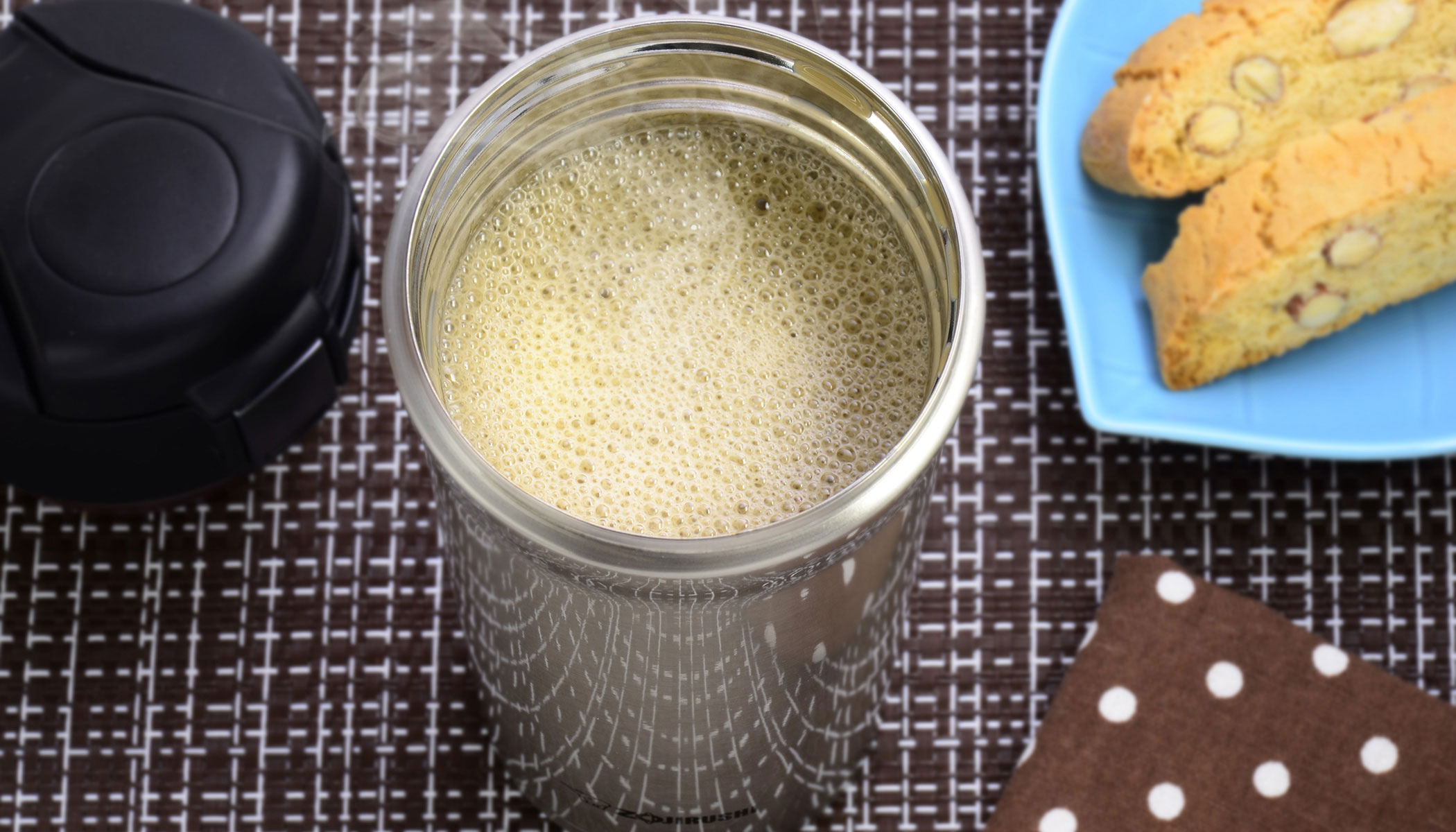 This warm pick-me-up is also a delicious dairy-free treat, combining soy milk, espresso and sugar to your taste. If you like your coffee hot, it's a good idea to preheat your mug by pouring warm water from a Micom Water Boiler & Warmer (CD-NAC40/50); this ensures that the heat from your drink is not absorbed by the mug and stays in your drink instead.
Zo tip: When warming water in your Zojirushi Water Boiler, don't put it in the sink when filling: Water boilers have important electric components on the base, and if placed in the sink, they may get wet and damage them. The best way to fill the water boiler is to use a container like a pitcher and fill it. Doing so will ensure all electronic parts are safe and dry.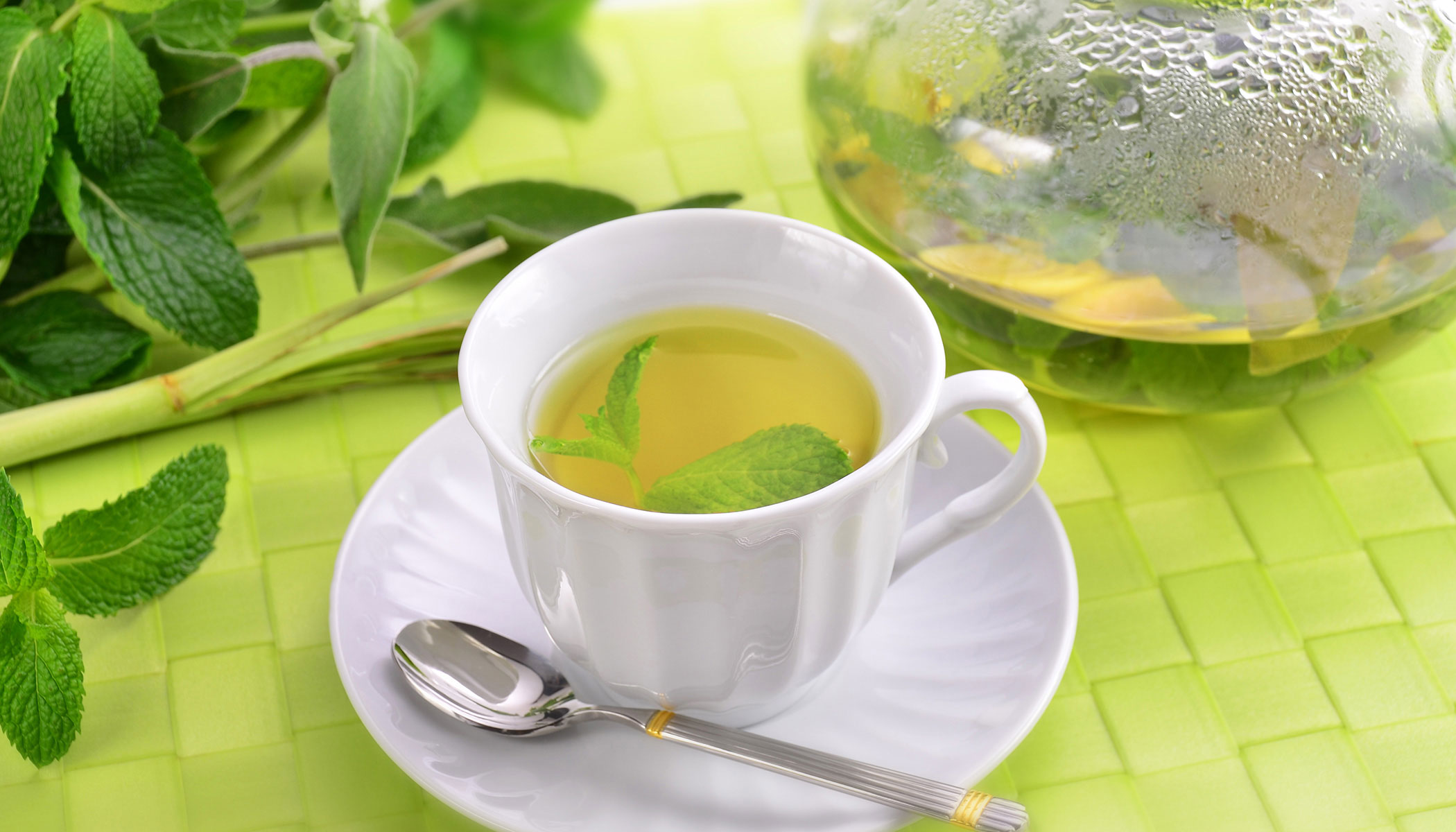 For a simple and aromatic beverage, this tea will become your go-to. Simply set your Micom Water Boiler & Warmer (CD-WCC30/40) to 208°F, and grab some lemongrass, mint stems, and sage leaves.
Zo tip: Did you know that the water boilers need to be descaled with citric acid at least every 3 months? Minerals like calcium will accumulate on the interior surface and, if not cleaned, will cause dispensing issues and may damage the interior. Careful maintenance of your water boiler will ensure its optimal performance. Take a look at our instructional video for step-by-step instructions on how to clean your water boiler.
Which Stainless Mug is your favorite, and where will it take you? Be sure to share your experience with us on social by tagging your photos on Twitter, Facebook, or Instagram! #Zojirushi #ZoFan