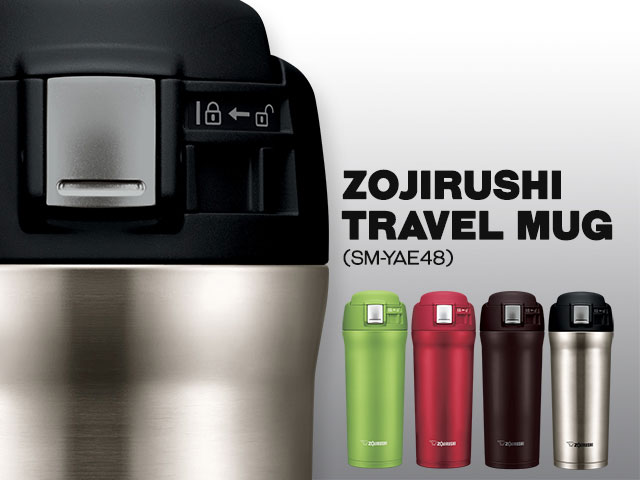 We're all searching for a way to be stylish, save money and still enjoy our favorite foods and drinks… and one of the best ways to do that is to make your favorite coffee or tea at home and take it with you when you're on the go. We love our Travel Mug (SM-YAE48) for just these reasons: convenience, savings and style.
This mug is a new addition to our other taller, thinner models. It rests much more securely in car cup holders, and fits better under a pod brewer. The same wonderful features you find in Zojirushi vacuum-insulated bottles can be found in this travel mug: an easy to clean electro-polished SlickSteel® interior, wide mouth opening, and superior heat/cold retention. The Travel Mug also has a solid locking mechanism that makes it leak-proof when used according to the instruction manual, and the lid is a snap to clean, thanks to its larger surface area and removable gaskets. The flip-open top is designed to be comfortable while drinking, fitting the contours of your face. Best of all, the mug has a unique vent that allows liquid to pour out smoothly, which is great if you're on the move and don't want a huge mouthful of liquid splashing down your chin!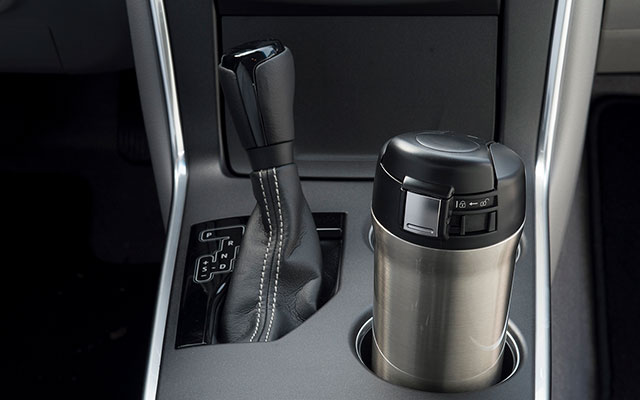 Since launching our Travel Mug last July, we've gotten great feedback on Amazon.com from our owners. One of our favorite 5-star reviews is from Tygr, who posted this review on March 3, 2016:
"How did they improve on near perfection? They did with this new mug model!
I love it. I had one of the previous models that I loved but this one is even better. Since they've widened the bottle the overall height was reduced so it not only fits perfectly in my cup holder but it also fits perfectly into my coffee maker so I can now have it brew directly into the mug — something I couldn't do with previous versions! I love the chocolate color and the fact that the lid locks in place when open so it won't fall forward when drinking out of it. Same unbelievable super long time for keeping things hot or cold. Who would have thought that they could improve on such an awesome product? — But they DID!"
The Travel Mug (SM-YAE48) comes in four beautiful colors: Lime Green, Cherry Red, Dark Cocoa and Stainless. Check out our product video and our website. We know you'll love it as much as we do, and as always, be sure to share your comments with us! And don't forget to pin a photo of your travel mug with #ZoGo!