Happy New Year! We are so excited to cook our favorite wintertime meals this January as we cozy up to the colder weather. With Zojirushi's versatile new Umami® Micom Rice Cooker & Warmer NL-GAC10/18, we're able to make so much more than white rice with just a single appliance, from soup, congee, and more. The exclusive Umami setting on this Zojirushi rice cooker is also great for cooking a variety of rice grains as well, as it extends soaking and steaming to make your rice fluffier, sweeter, and more delicious. Today, we'll be sharing some of our favorite rice based dishes we'll be preparing in January with the help of our Umami® Micom Rice Cooker & Warmer NL-GAC10/18.
Zojirushi's Umami® Micom Rice Cooker & Warmer NL-GAC10/18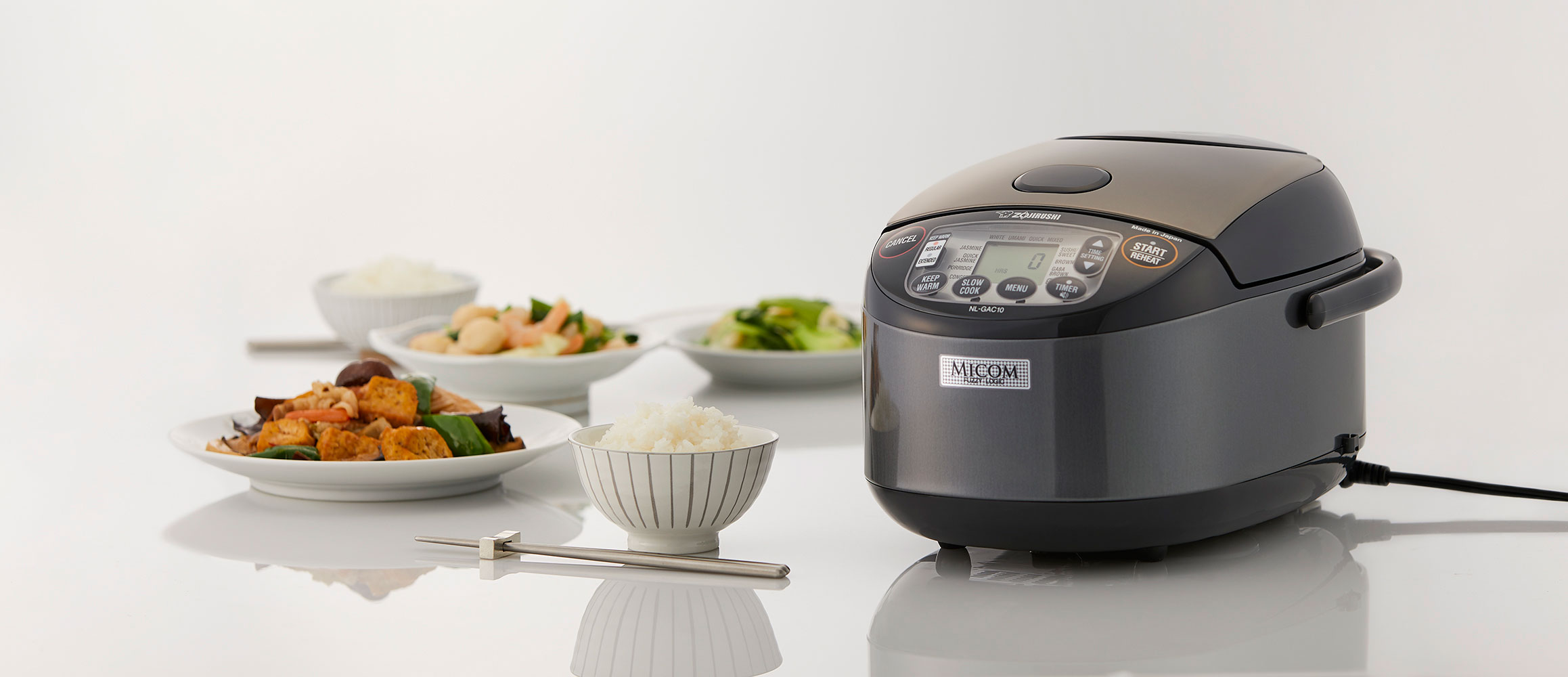 Before we dive into the recipes, let's get to know our rice cooker a little better. The Umami® Micom Rice Cooker & Warmer NL-GAC10/18 is an elegant appliance that comes in a stylish Metallic Black color, with two sizes available to accommodate various household sizes: 5.5 and 10 cups. What makes this rice cooker unique is its advanced micro computerized fuzzy logic technology that allows it to offer a long list of menu settings including Zojirushi's special Umami setting, that will help you whip up a variety of tasty dishes.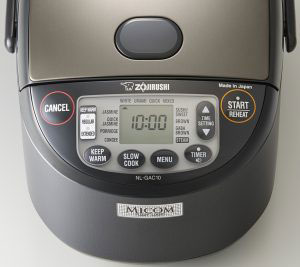 Menu settings include:
White
Umami
Mixed
sushi/sweet
Jasmine
Porridge
Congee
Brown
GABA brown
Quick white
Quick Jasmine
Steam
Slow cook
It features an easy-to-read LCD control panel, clock and delay timer, nonstick coated inner cooking pan, and all food contact surfaces are BPA free. The inner lid is detachable for easy cleaning, and the rice cooker also comes with additional accessories such as a steaming basket, rice spatula, and measuring cup. To see this rice cooker in action, visit our product video here.
Now that we've been properly introduced to our Umami® Micom Rice Cooker & Warmer NL-GAC10/18, let's dive into our dishes!
Rice Dishes: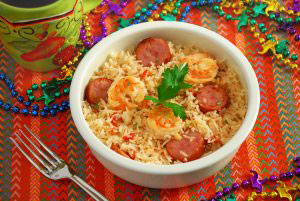 We love Jambalaya because it combines many great flavors into one delicious bowl. This hearty meal features shrimp, sausage, and a hint of chili flakes that will warm you right up.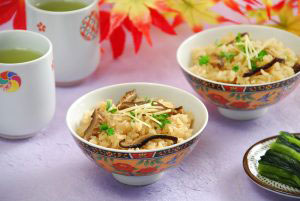 This classic Japanese rice dish is simple to make using the convenient mixed setting for an easy meal that will keep you satisfied with its umami-rich flavor from the shiitake mushrooms.
Soups: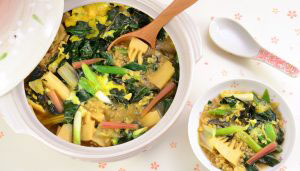 Vegetable Brown Rice Zosui (Japanese Rice Soup)
Zosui is traditional Japanese comfort food that combines rice, chicken broth, and seasonal vegetables. This simple yet satisfying soup can be made from scratch or from leftover nabe base if you have it. Perfect for lunch or dinner on a cold day!
Keihan (Japanese Chicken Soup with Rice)
Keihan is another traditional Japanese dish that hails from the southern islands of Japan. This dish features shiitake mushrooms, chicken breasts, and egg crepes. Yum!
Casseroles: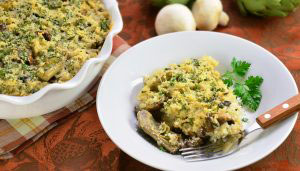 Baked Rice Casserole with Artichokes and Mushrooms
Our baked rice casserole dish is excellent for mushroom lovers and is a gluten-free alternative to other traditional casseroles. Combine all ingredients into a casserole or ceramic bowl and bake until golden brown, about 15-20 minutes.
This Japanese-inspired doria is a wonderful way to make use of leftover curry and rice and turn them into the ultimate comfort meal. This dish comes sizzling out of the oven ready to eat, featuring mozzarella cheese, parsley, and butter.  
What are your favorite dishes to enjoy in the wintertime? Do you have any favorite recipes that you plan to try from this blog? Be sure to share your experience with us on social by tagging your photos on Twitter, Facebook, or Instagram! #Zojirushi #ZoFan