We love the fall for its seasonal ingredients (hello, pumpkin!), and the hearty dishes we can make with them that make this season extra cozy and special.  Today, we'll be sharing the recipes we're most excited about, and how you can easily make them with the help of your Zojirushi appliances. Plus, you'll get an exclusive look at our product of the month, the Zojirushi Gourmet d'Expert® Electric Skillet for Yin Yang Hot Pot EP-PFC20, and see how to upgrade your cooking skills with its multi-functional capabilities. Let's get to it!
Pumpkin Dishes
Pumpkin is without a doubt one of the most popular ingredients for fall cooking. It's healthy, hearty, and can be served sweet or savory. Here are our top choices on Zojirushi pumpkin delights: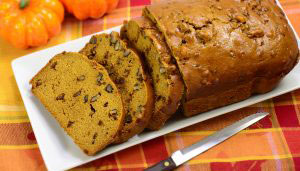 A flavorful bread made with robust fall spices, pumpkin puree, and toasted crunchy walnuts. It's the perfect fall treat for breakfast, coffee, or dessert. Bake it with one touch with a wide range of our bread makers. If you want to make this loaf perfectly, make sure to follow close attention to the directions. Loaf got you stuck? Try wiggling the wingnuts under the baking pan. Doing so will move the kneading blade, releasing any baked dough that is causing it to be stuck and the loaf should slide right out! Just don't wiggle it too much or the loaf might get a big hole.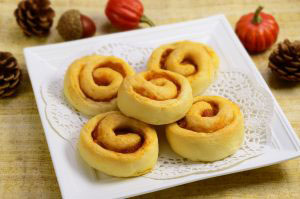 This is a sweet pastry that features pumpkin puree and maple syrup. Sticky, warm, and the perfect treat for any occasion. To get the fluffiest rolls, remember to use fresh ingredients. This is especially important for yeast because it's a living organism. Once the yeast is opened, store it in the fridge to maintain freshness and use it as quickly as possible.
Pumpkin and Ricotta Cannelloni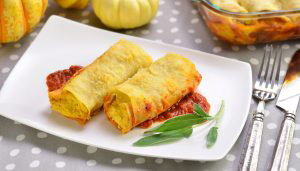 A savory Italian appetizer that will make your heart sing. This is a dish that you can make in your Zojirushi breadmaker. Expert tip: Use a digital kitchen scale to measure your ingredients instead of measuring cups. Measuring by weight is always accurate and consistent so you will always enjoy perfectly baked goods every time!
Soups Stews, and Grills
There's nothing more comforting than indulging in a savory, hot soup to warm up during the colder months. This month, we're introducing our latest multi-functional Gourmet d'Expert® Electric Skillet for Yin Yang Hot Pot EP-PFC20, which can make delicious stews, and more!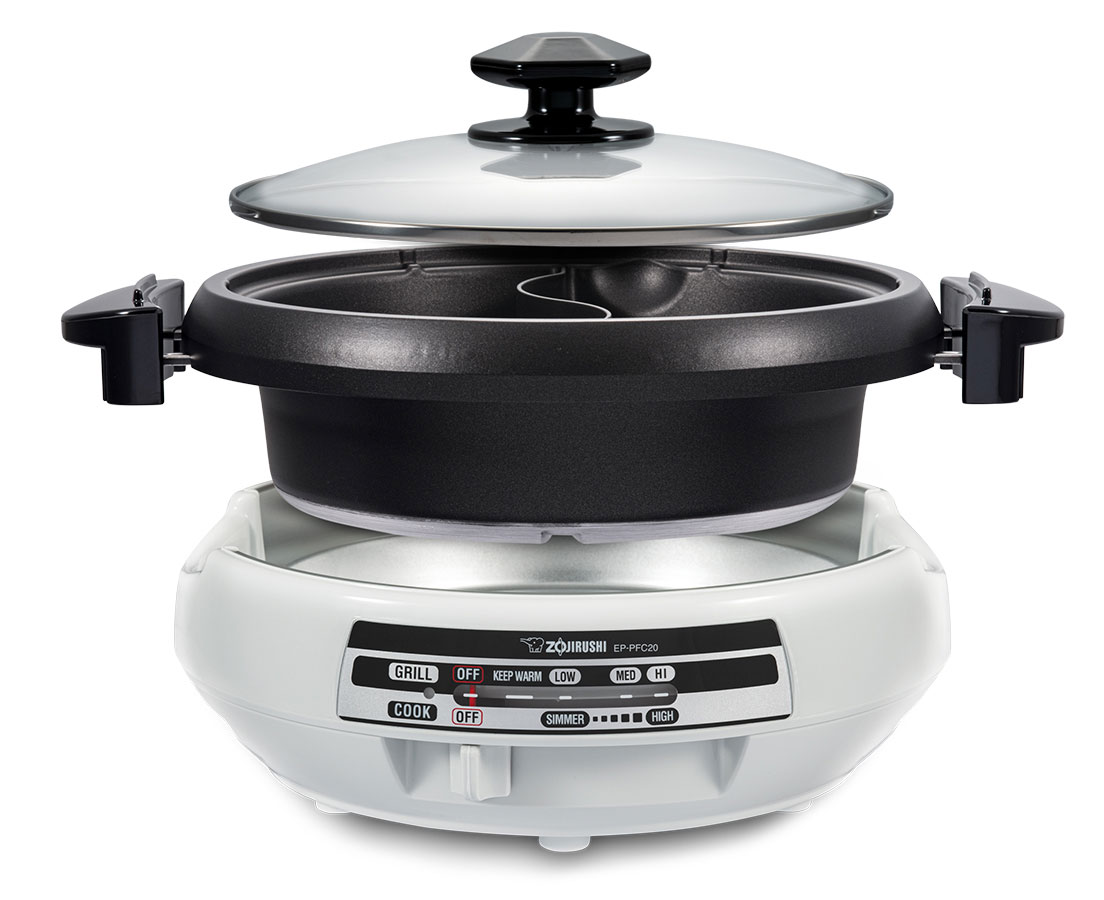 The versatile skillet has two cooking pans: a deep pan with a divider for Yin Yang hot pot, and a dual surface griddle pan for grilling meats and vegetables. Both pans are titanium and ceramic enhanced nonstick coated, with a 1,300 watt heating system for quick heating. It also has a tempered glass lid to monitor the cooking process, and a detachable power cord for easy storing. Learn more on our product video: Zojirushi Gourmet d'Expert® Electric Skillet for Yin Yang Hot Pot EP-PFC20
Impressive, right? Below are a few hot pot soups you can make this month with the help of the Yin Yang Hot Pot: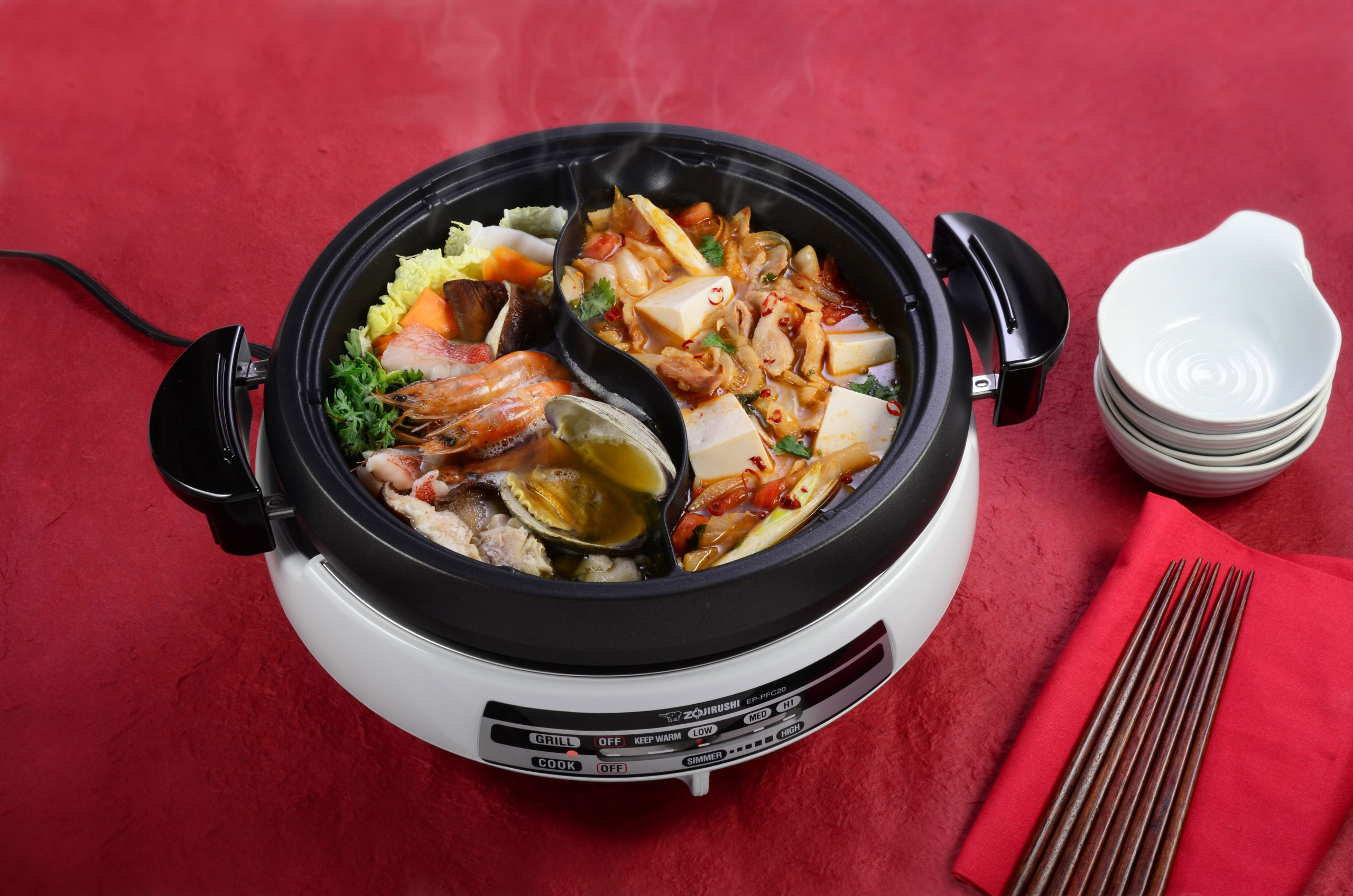 Sichuan Hot Pot: A popular Chinese dish that is spicy and numbing. Throw in your favorite fall veggies and enjoy.
Kimchi Hot Pot: Kimchi is a fermented Korean dish with a kick and is delicious when served warm for the fall. Add pork belly, tofu, and spices for an all-in-one meal.
Daikon Pork Layered Hot Pot: This easy recipe features dashi, soy, pork, and mushroom. A perfect fall combination.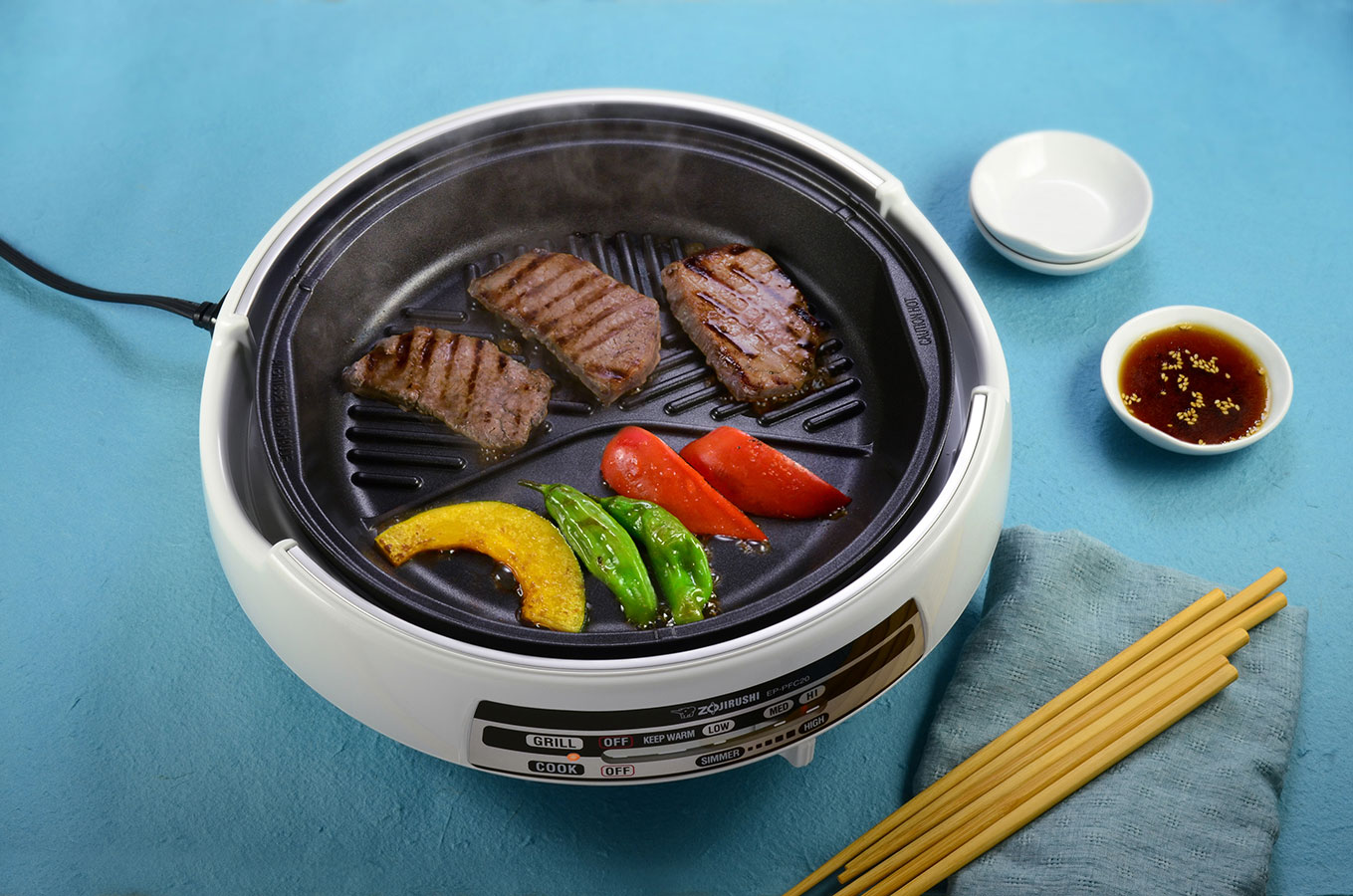 Ready to try the grilling feature? Here are our top choices:
Japanese Barbequed Lamb: Eat as you go with this savory grilled dish. Toss in the vegetables first, then the marinated lamb.
Grilled Veggie Open Faced Sandwich

: A vegetarian alternative to enjoy this fall. Featuring veggies marinated in red wine, honey and olive oil for a balanced flavor profile.

 

Fancy Grilled Lobster Tails

: This dish features tender lobster tails with lemon zest and butter sauce along with fluffy potatoes topped with sour cream and bacon
Did you try any of these recipes or have a favorite? Be sure to share your experience with us on social by tagging your photos on Twitter, Facebook or Instagram! #Zojirushi #ZoFan #FallDishes #Pumpkin #Hotpot