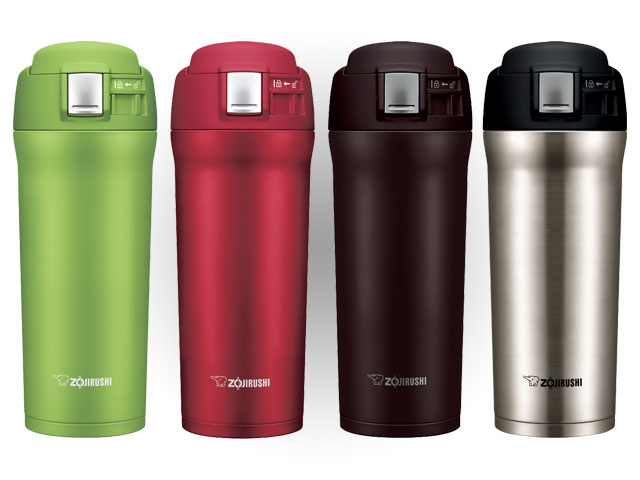 We're excited to showcase our Travel Mug (SM-YAE48) as our first Product Inspiration of 2018!
This mug is a stylish and convenient way to take your favorite tea, coffee or other beverage with you whenever you're commuting or on the go. We've designed it with travel-friendly features, like a generous 16-ounce capacity, a design that rests more securely in car cup holders and can fit beneath most single cup brewers, and superior vacuum insulation to keep drinks hot or cold for hours.
The exterior comes in four great colors—Lime Green, Cherry Red, Dark Cocoa and Stainless—while the interior features Zojirushi's SlickSteel® electro-polished stainless steel, which uses an electrically charged polishing process to treat and finish the interior, without adding any nonstick coating. The result is a corrosion resistant surface that repels odors, foreign substances and stains. The wide mouth opening makes it easy to pour liquids into the mug and clean the inside, and the interior fill line markings help to prevent overfilling, which could cause leakage. Plus, all parts that come into contact with your beverage are BPA-free.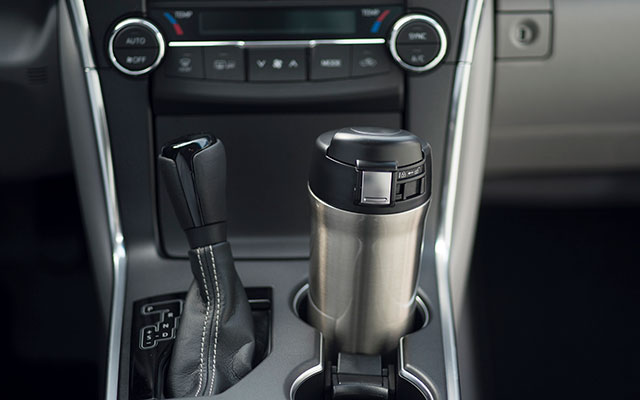 The Travel Mug also has an ingeniously crafted lid, with a safety lock that makes it leak-proof, a sipping area that comfortably fits the contours of your face, and an air vent design on the opening which allows for beverages to flow out smoothly. Best of all, the lid gaskets are removeable for easy cleaning!
Our customers love that the same trick that can be used with our insulated food jars can be used with this mug—pre-cool the interior with icy cold water before filling with a cold beverage, or pre-heat with boiling hot water before filling with a hot beverage and the temperature is kept even longer!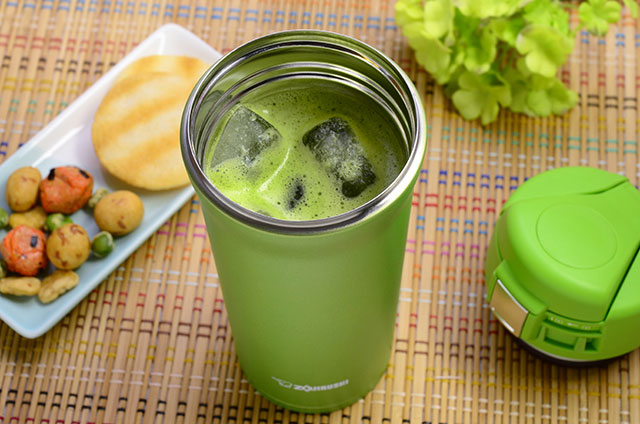 We're so inspired by this travel mug and how our customers use it that we love to come up with great drinks for you. With cold winter weather upon us, we often like a warm drink, and our Cold Buster Smoothie is the best! And if you prefer something with a bit more kick to it, try out our Shake It and Take It Matcha. And of course, for those who love coffee drinks, try out our Oh So Soy Latte!
No matter what you drink, the Travel Mug (SM-YAE48) is ideal for enjoying your favorite drink when you're on the go. And you know that the SM-YAE48 is our very own Jesse's favorite! We hope you love it and our recipes as much as we do, and don't forget to tell us how you use it!