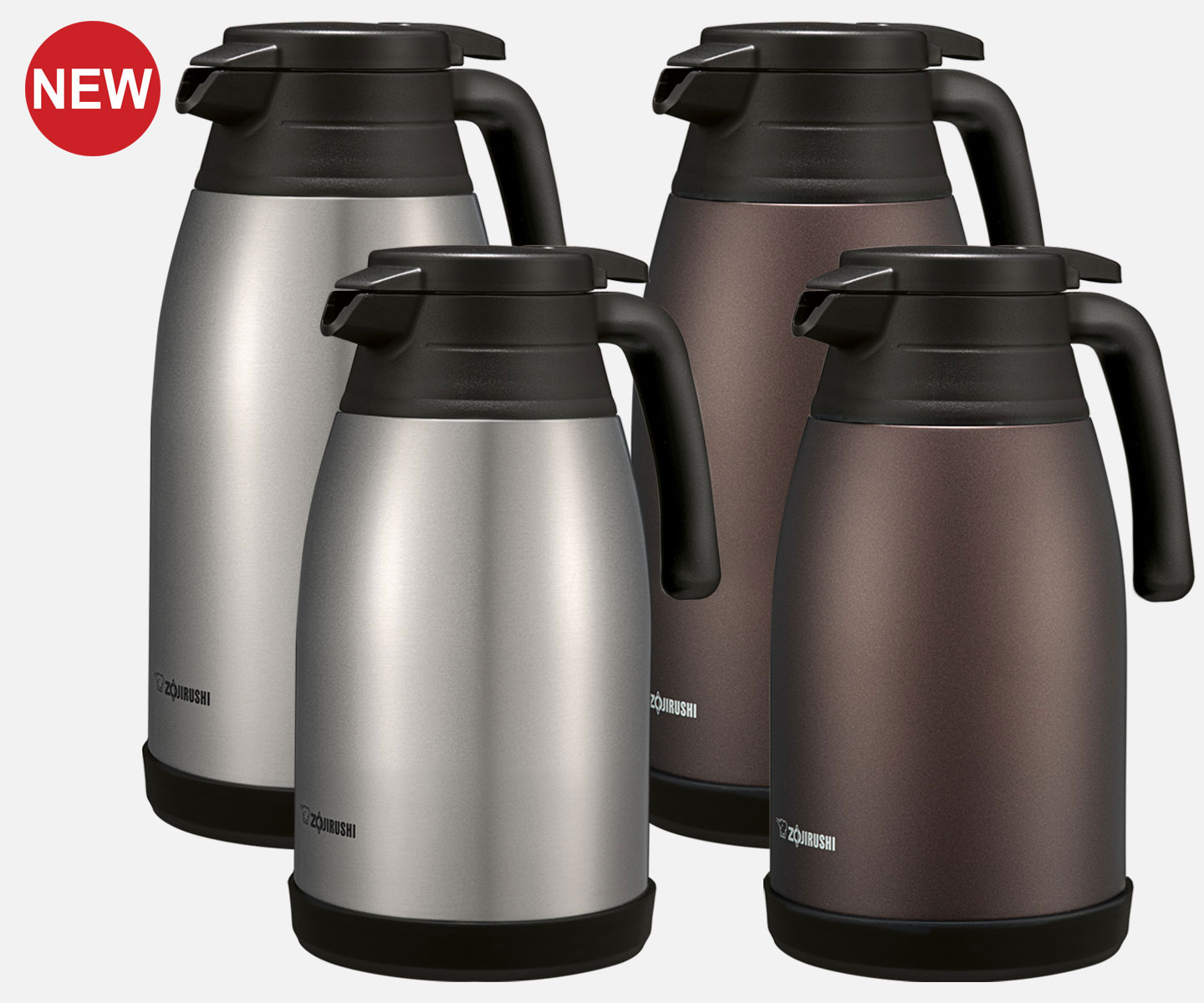 Summer is our favorite time to catch up with our family and friends while sitting and enjoying the weather outdoors. For the importance of both hospitality and hydration, serving ice cold beverages is essential for these get togethers.
Our product of the month, the Stainless Steel Vacuum Carafe SH-RA15/19, is a durable carafe that will work overtime to keep your drinks cold for up to 10 hours. This will allow you to focus on entertaining and spending quality time with your loved ones, and not refilling the ice bucket. Nothing beats cooling down and relaxing from the August heat with an ice-cold drink in hand.
This carafe is able to retain the beverage's temperatures for so long because it features Zojirushi's iconic vacuum insulation technology. What does vacuum insulation mean? It means that air between 2 walls is removed, to create a vacuum. When there is a vacuum, heat can't escape through conduction, keeping hot contents hot and cold contents cold.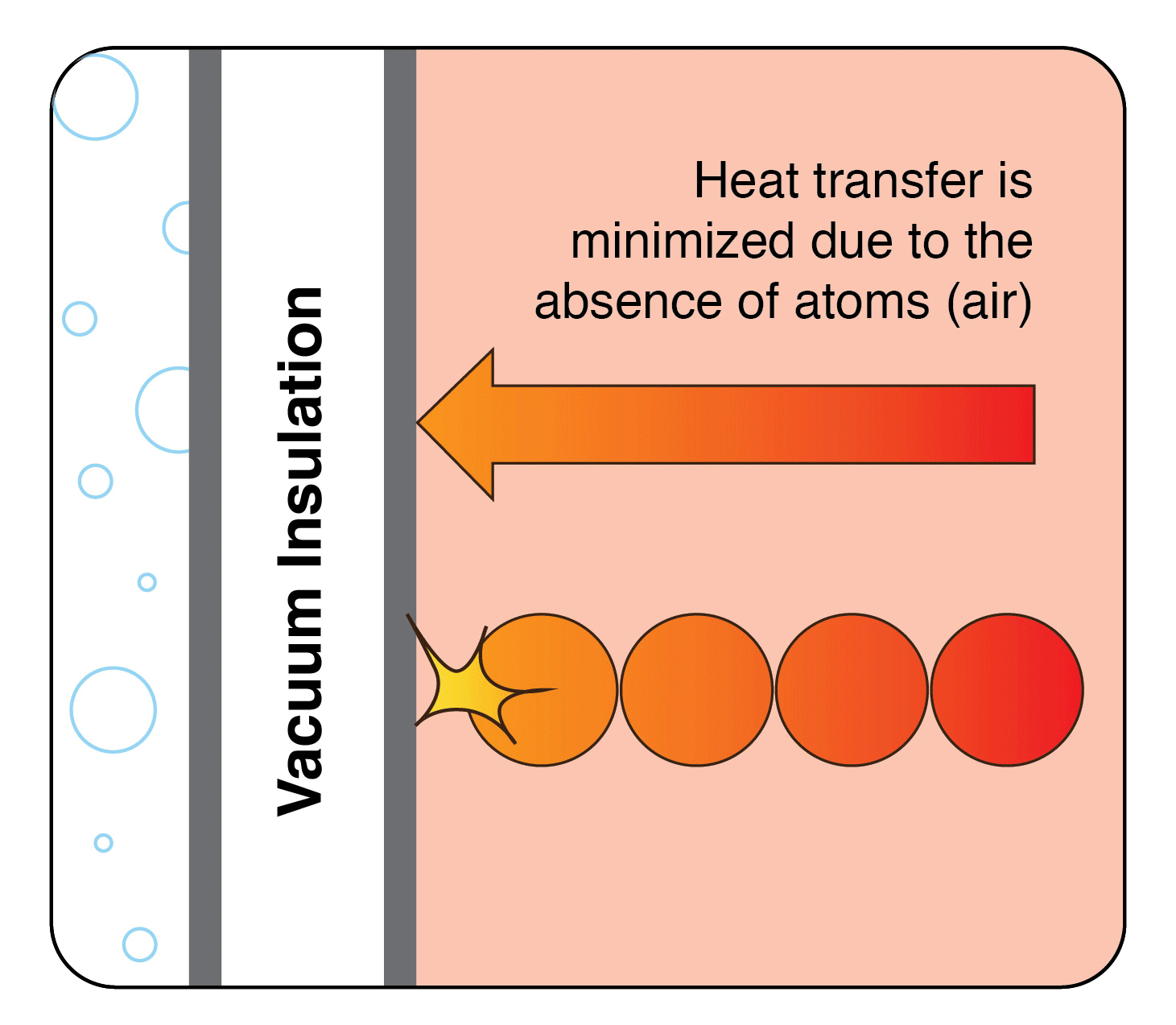 Did you know that our company name in Japanese is Zojirushi Mahobin? Mahobin means "magic bottle" or "vacuum insulated bottle"!
If you're curious to learn more about this feature, then learn more here: Design Explained – Our Superior Vacuum Insulation
More About our Famous Carafe
Our product of the month also features a one-touch pour design that makes serving easy, a convenient screw-off lid for zero-hassle pouring, and a 2.5" wide opening that makes cleaning it a breeze and attaching brewing attachments super simple.
The model SH-RA15 holds up to 1.5L (6 cups), and model SH-RA19 holds up to 1.9L (8 cups). Both come in two colors: Stainless (-XA) and Brown (-TA).
Summer Sips
Here are some of our favorite summer coolers that you can make and store in your new carafe, for your next get together:
Iced Black Tea

: A simple classic that will wake you up on a sunny afternoon and keep you energized for your daytime activities. Customize it by adding sugar or milk and remember to clean out the carafe after each use.

Strawberry Limeade

: A refreshing, fruity mocktail that features strawberry, mint, and lime. So delicious and light!
Salted Watermelon Juice: Nothing says summer like a glass of hydrating watermelon juice! Salt adds a savory component and brings out the flavor of watermelon.

Shaka Plantation Tea

: This Hawaiian pineapple juice and tea drink will quench your thirst on any day, and the added pineapple slices act as an extra tasty snack!
Snacks on the Go:
If you're looking to make and store snacks for your guests in advance, consider looking into our food jars.
These containers feature the same vacuum insulation as our carafe, to keep hot foods hot, and cold foods cold for many hours.
Zo tip: Preheating or pre-chilling your carafe or food jar before filling it with your beverage or food will ensure the temperature won't drop (or rise) when you fill them. In turn, keeping it hotter or colder for longer. Is the vacuum insulation too good that your food or beverage is too hot to eat or drink? In that case, allow it to cool a bit before putting it in the food jar or carafe.
Browse our top food jar recipes here and shop our full line-up at the Zojirushi Shop.
Do you have a favorite summer recipe from the above or a signature recipe of your own? Be sure to share with us on social by tagging your photos on Twitter, Facebook, or Instagram! #Zojirushi #ZoFan #StainlessSteel #VacuumInsulation