---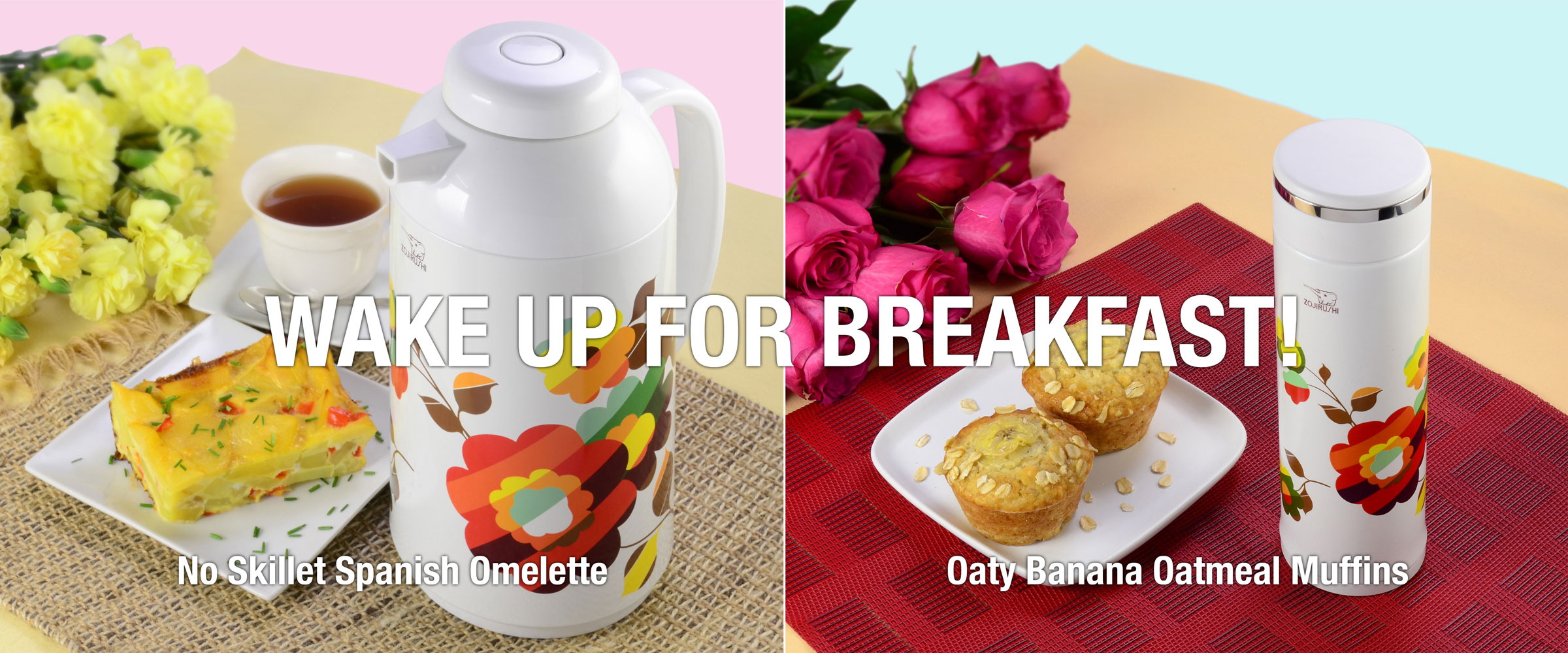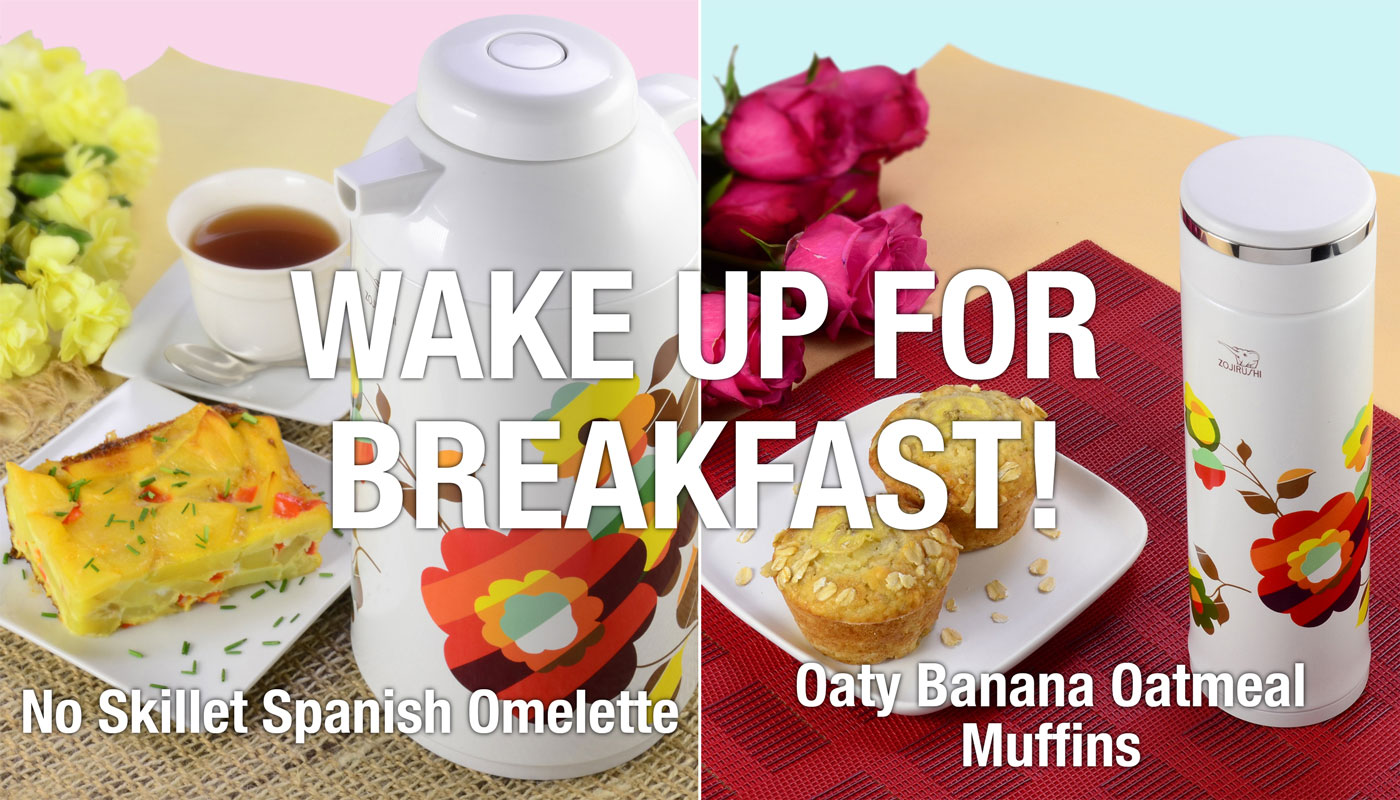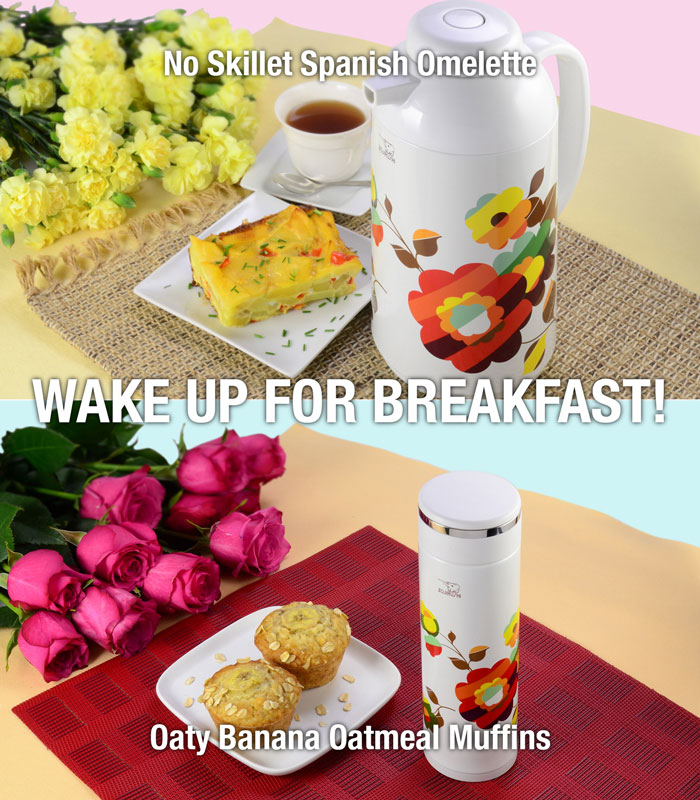 This Mother's Day, let's show our appreciation and make some breakfast to start this special day. Invite the family or call your mother if you live apart; these classic breakfast goodies can be enjoyed in your kitchen together or by sharing on a video call. The point is, everybody loves breakfast, and so will your Mom! We're featuring an oven baked Spanish Omelette and Banana Oatmeal Muffins this month that are guaranteed to get you going. Share the deliciousness!
KITCHEN LAB 101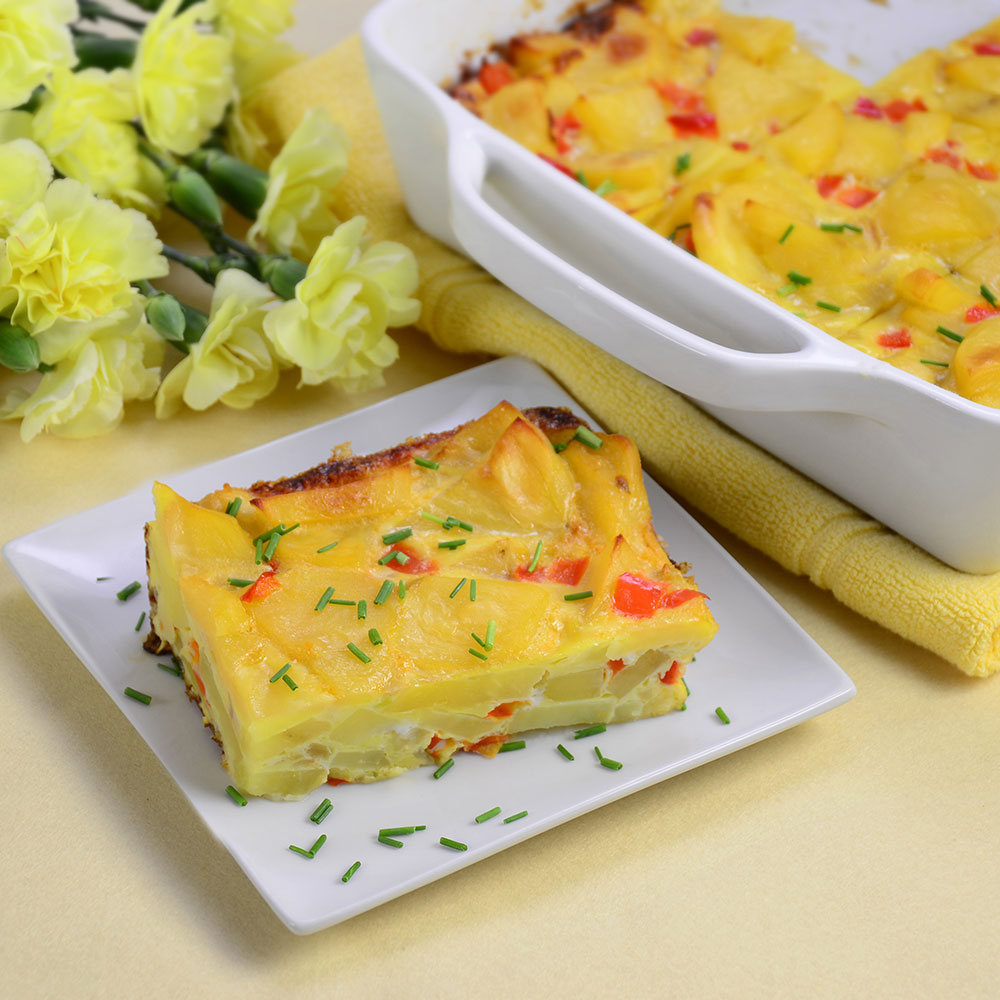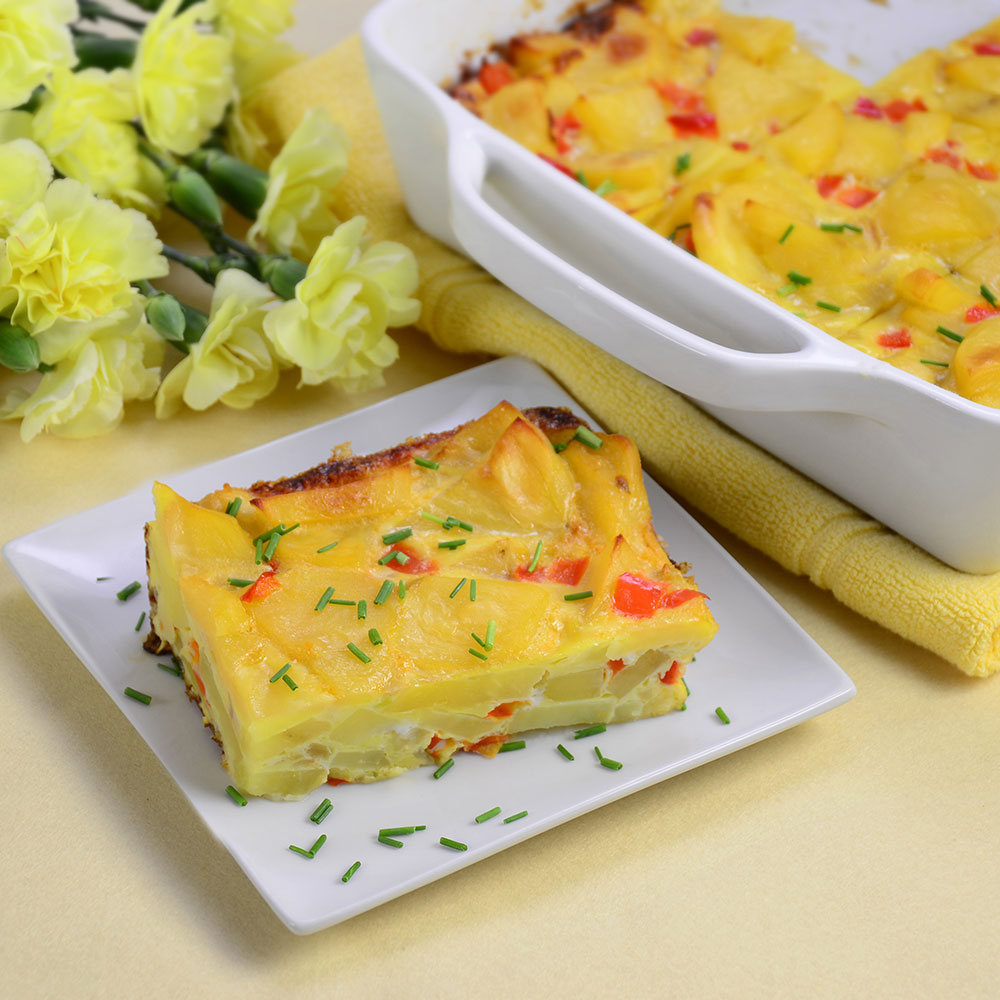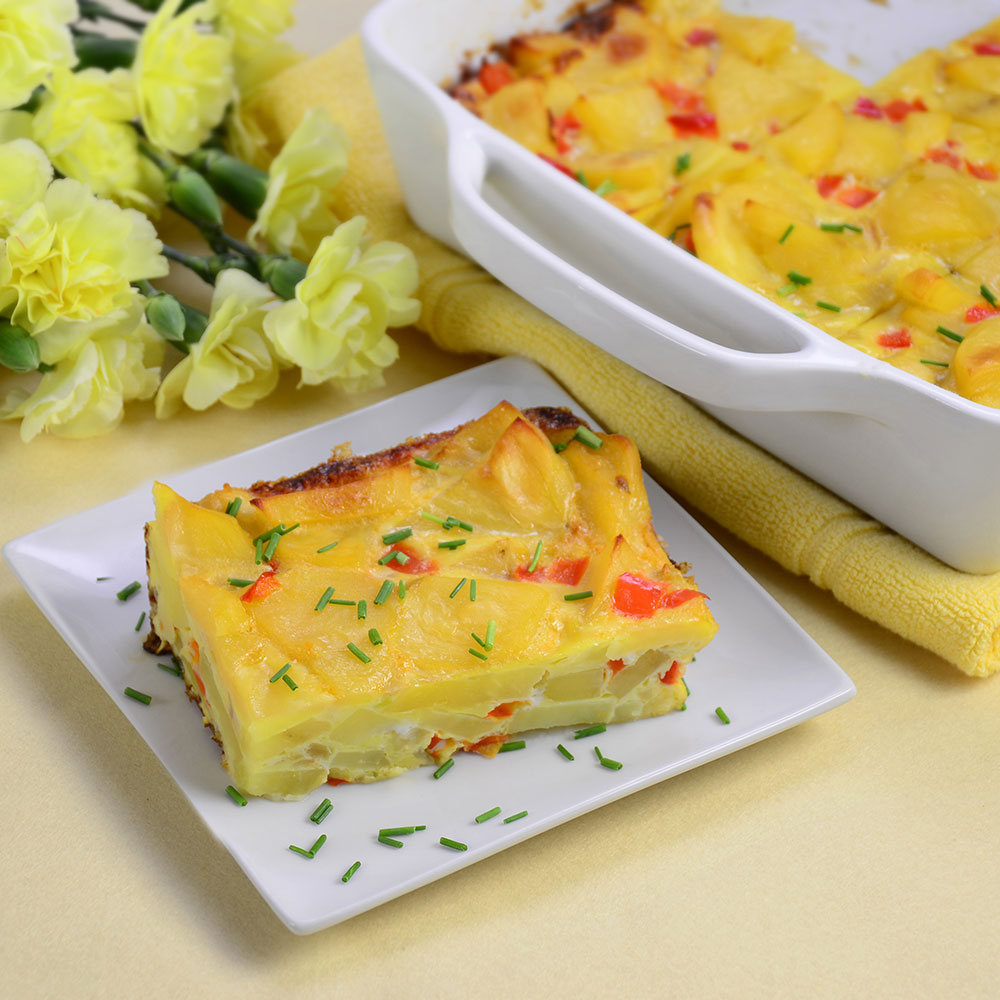 No Skillet Spanish Omelette
Our Spanish Omelette is oven baked, so you still get all the flavor of a loaded omelette. Cook it in no time with just a few ingredients, in your handy countertop toaster oven.
Oaty Banana Oatmeal Muffins
Moisty and oaty, the best kind of muffin! Get the oatmeal texture you love and the smooth taste of banana, with our easy bake muffin—perfect for breakfast or as an all-day snack.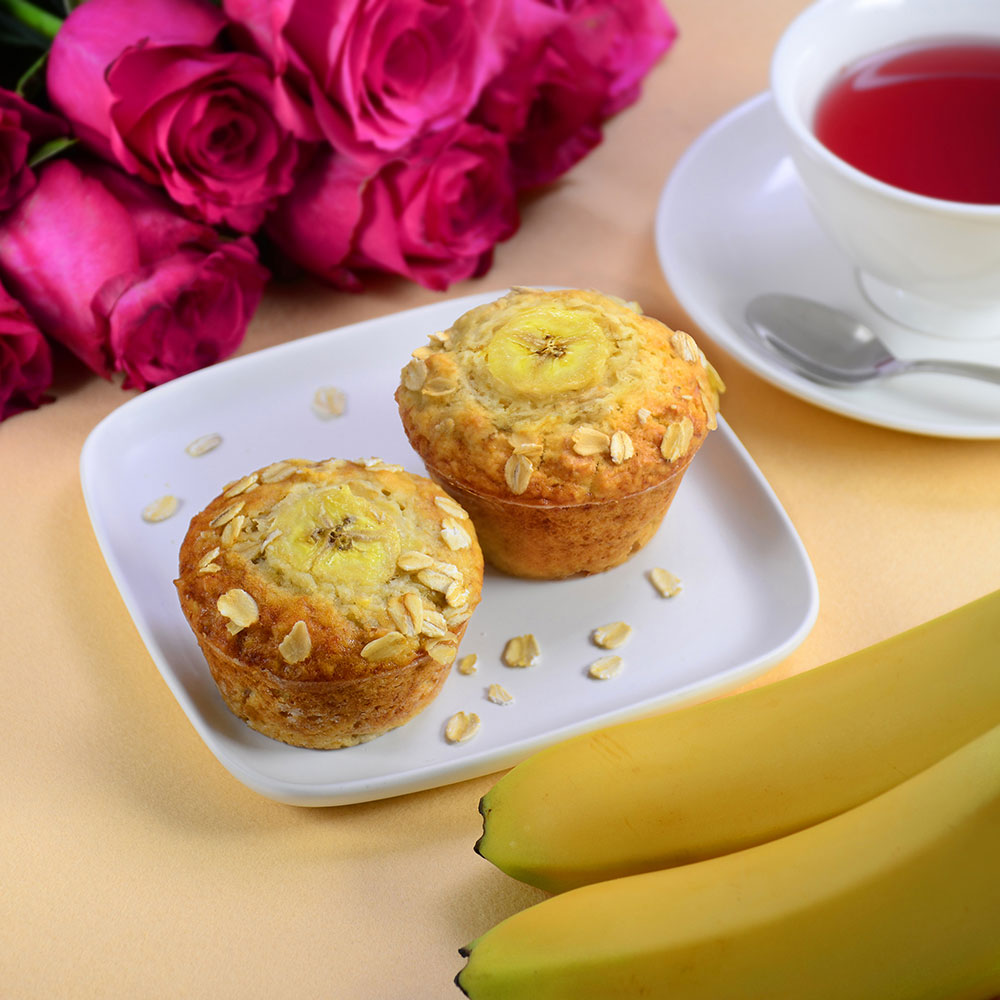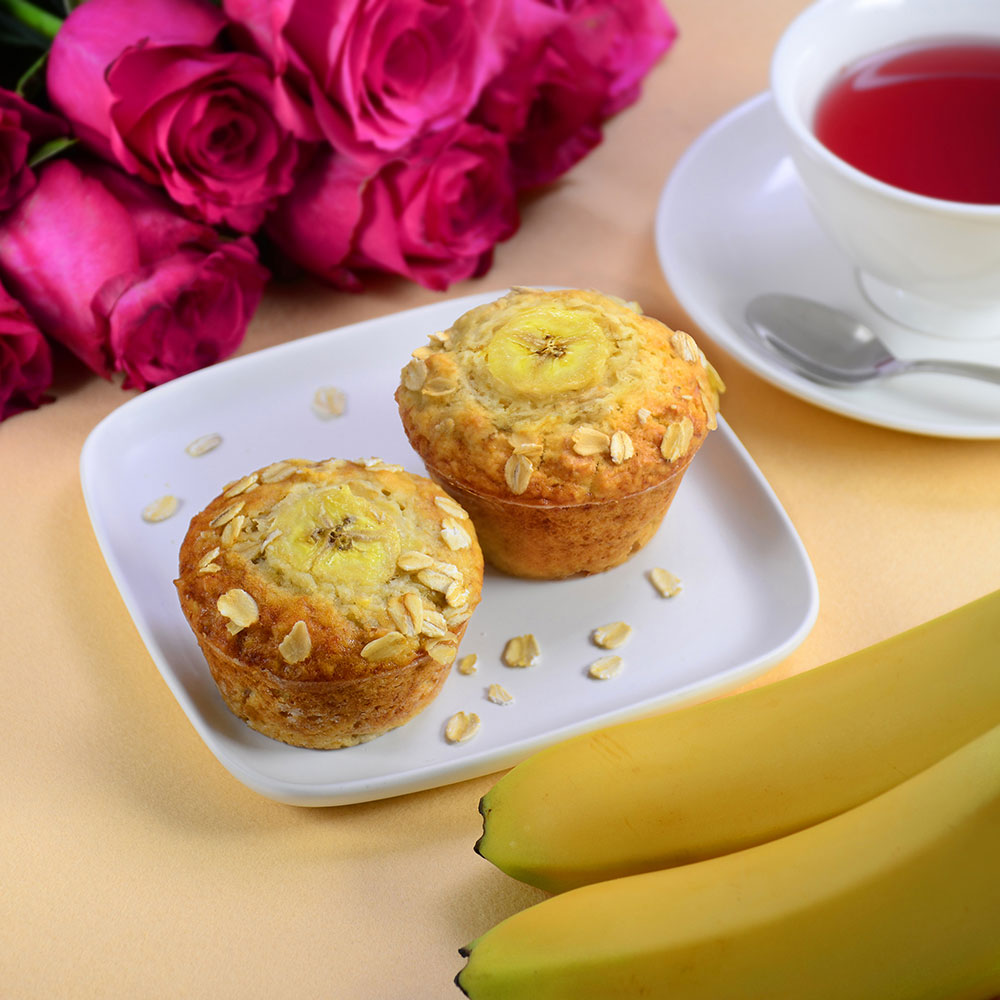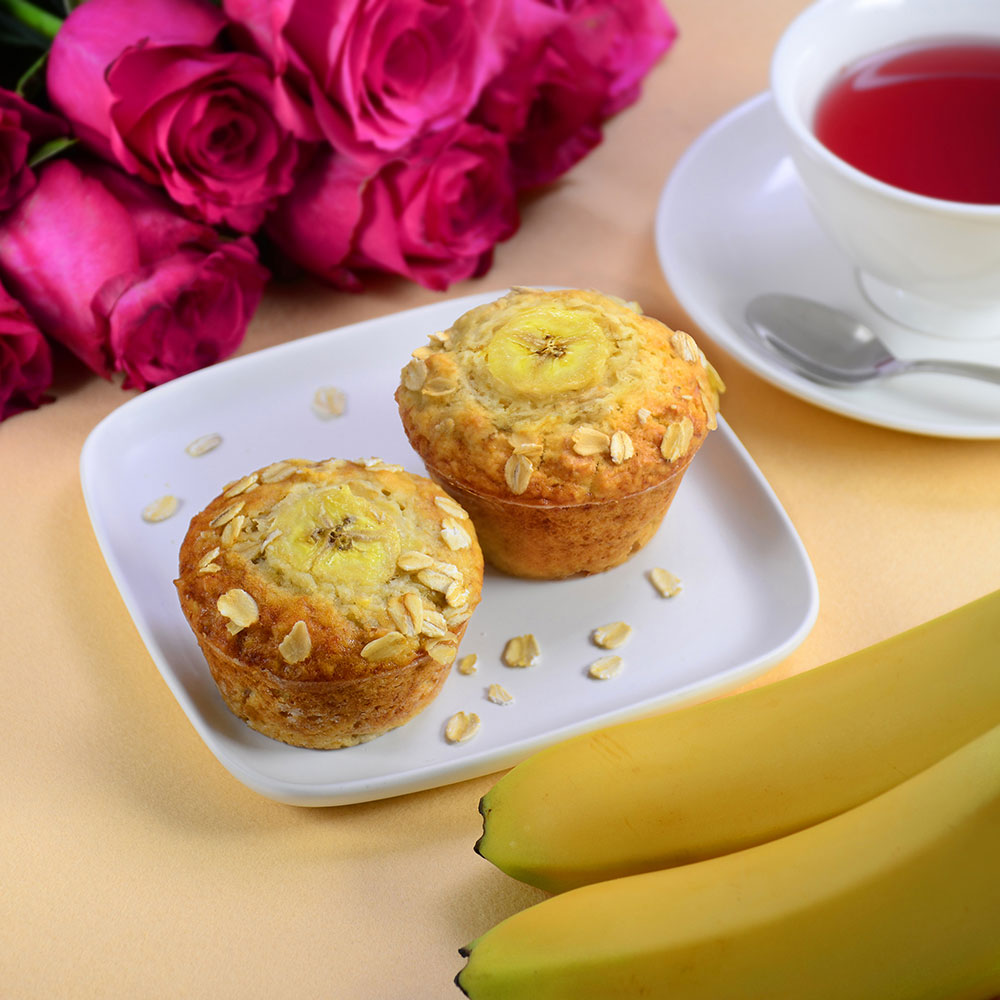 COOKING 101
Breakfast Tea Ideas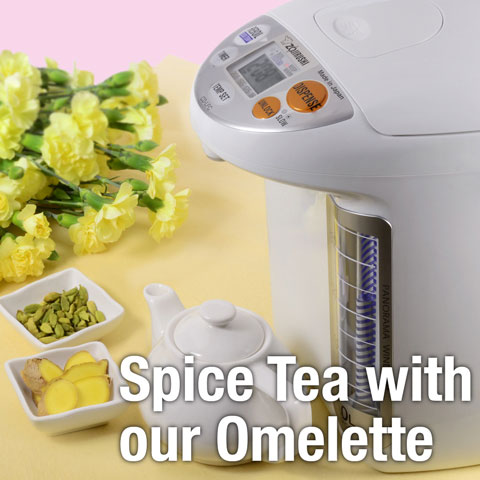 1. Brew a spicy black tea with green cardamon and ginger to go with your eggs. Definitely a waker-upper!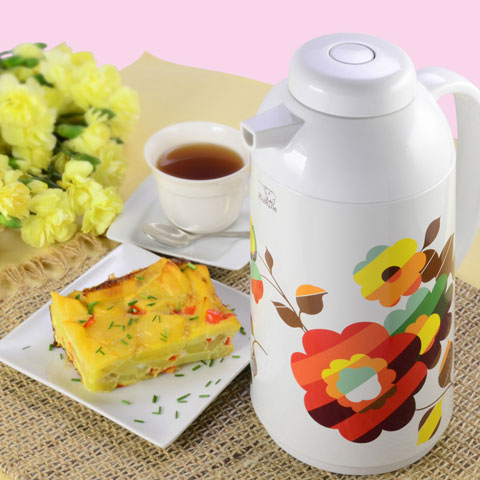 2. Use our thermal carafe to keep your tea hot; then just sit back and take in the aroma on a slow morning.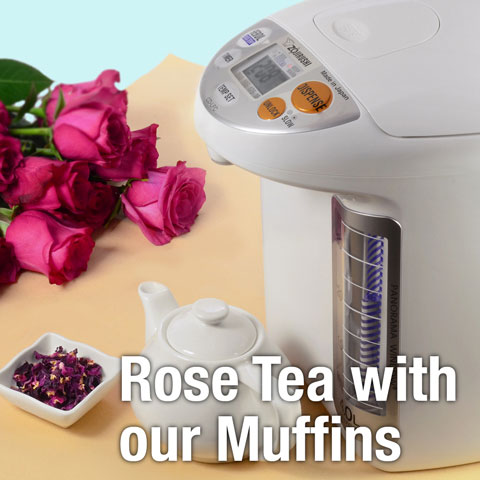 1. Love floral teas? Try using rose petals or buds to brew a sophisticated tea that you can sweeten with honey.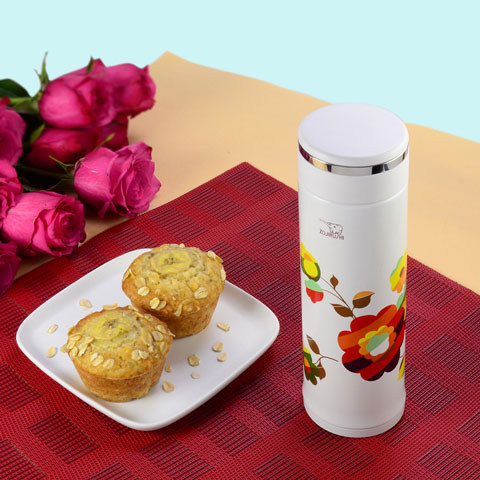 2. Why not make extra and keep some in our stainless steel mug for later? Don't worry, it will still be hot!
A Zojirushi Mother's Day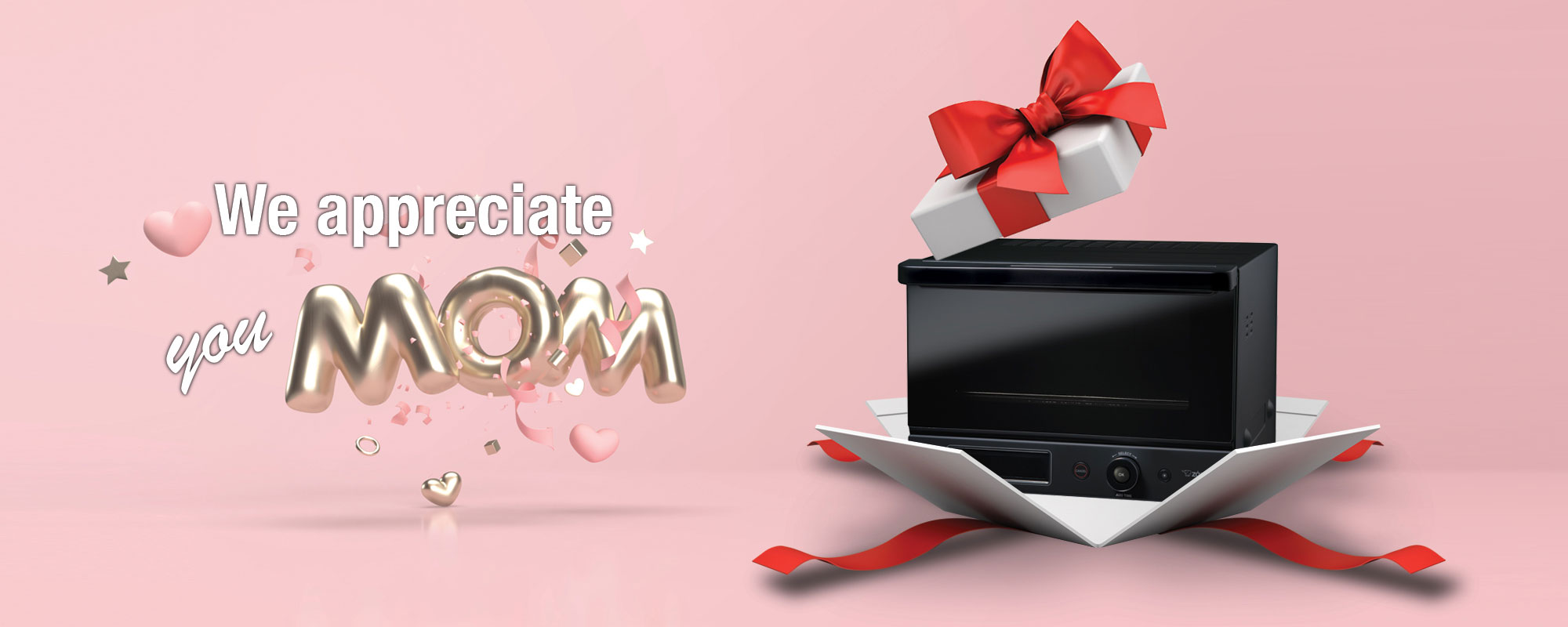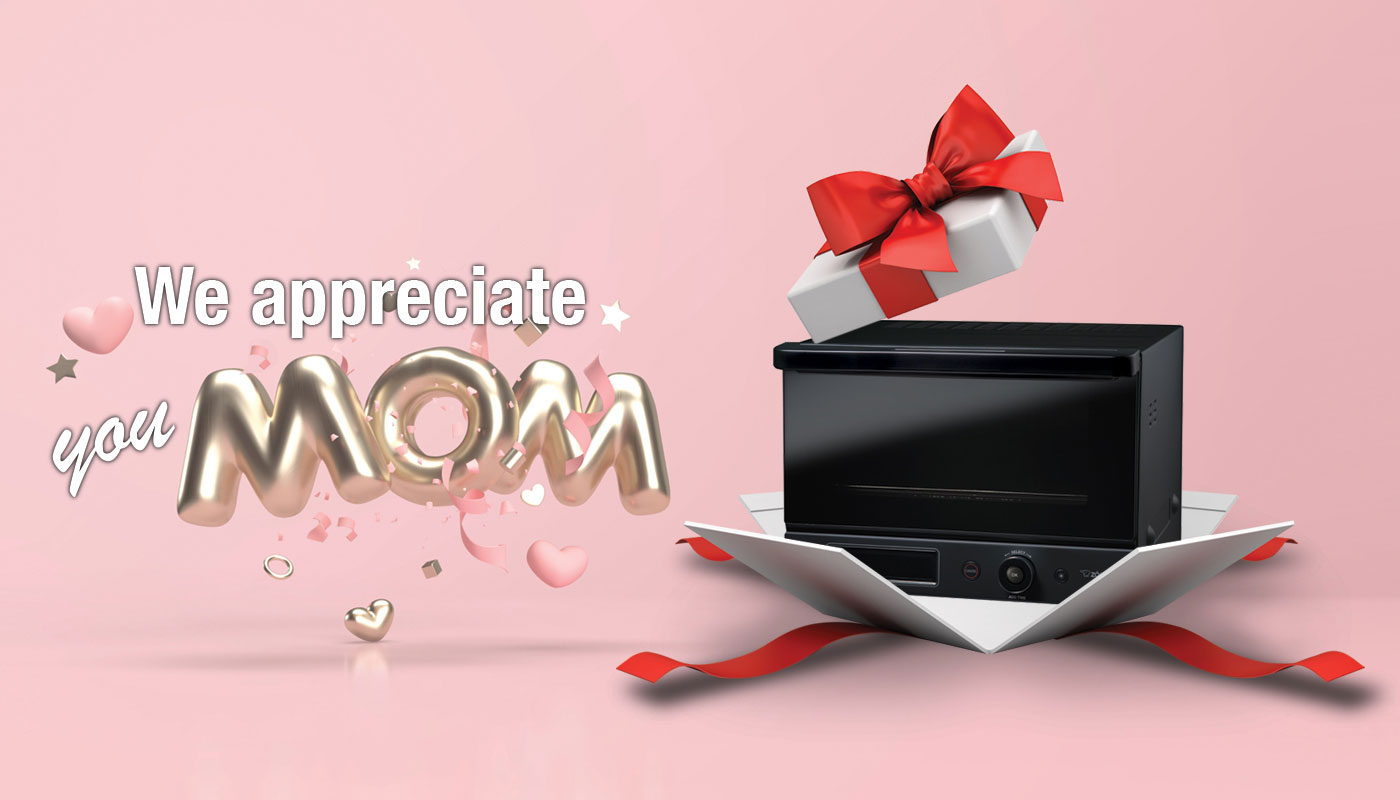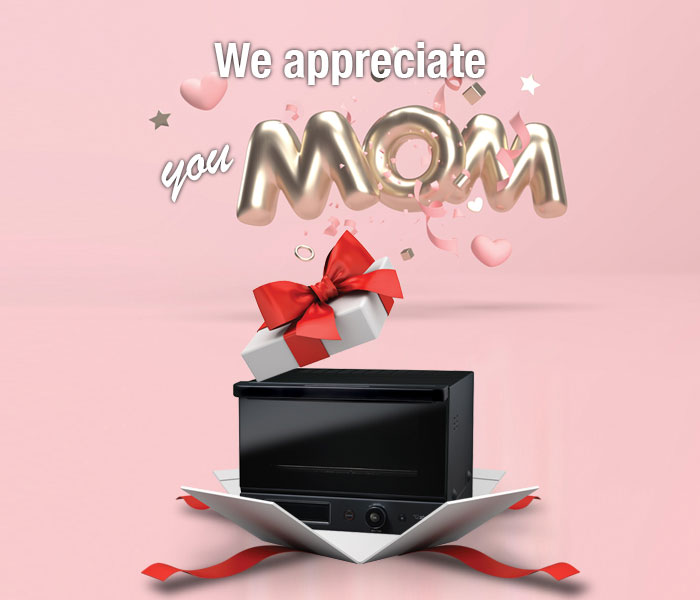 Our breakfast menu this month was made possible with our Micom Toaster Oven ET-ZLC30, a large capacity countertop oven that just about eliminates the need for using your regular oven. It also makes the perfect Mom's Day gift, so why not think about picking one up at our online store and you can help her with these other great toaster oven recipes! Or better yet, bake them with her on Mother's Day and make it a family day!
TECKTALK 101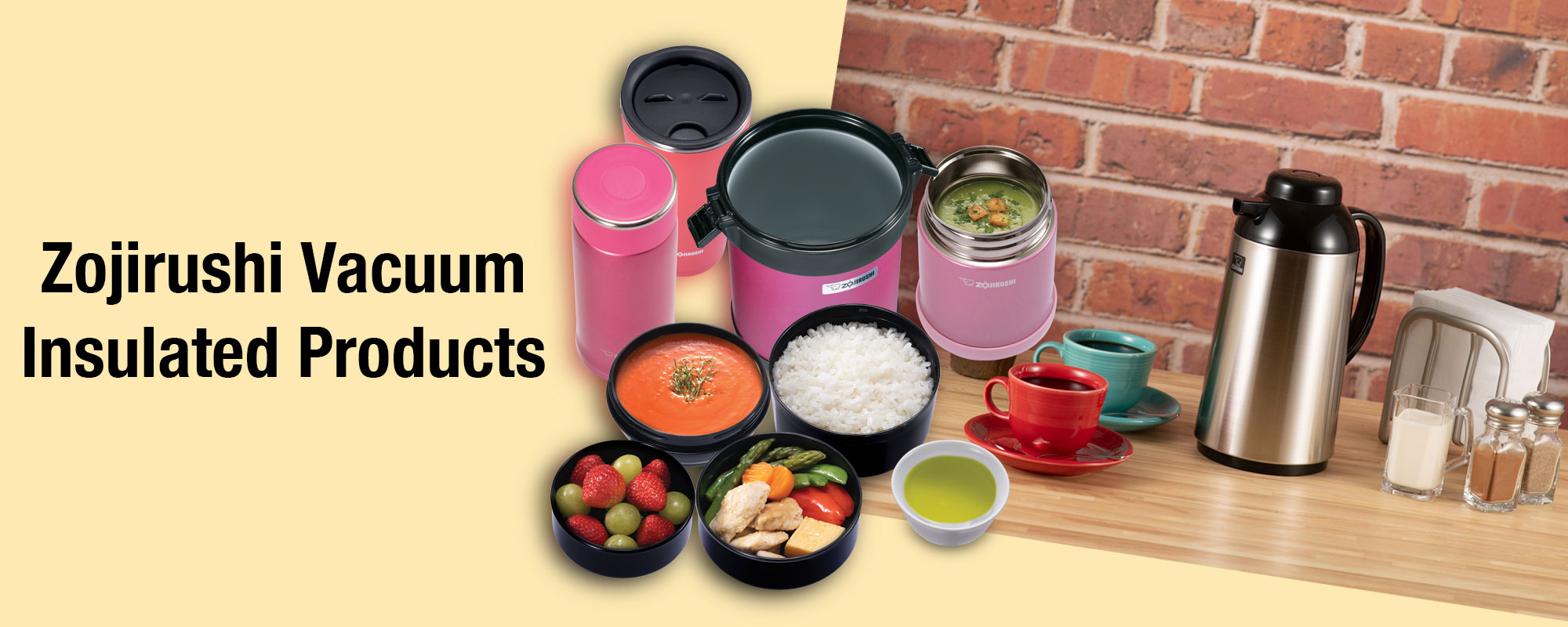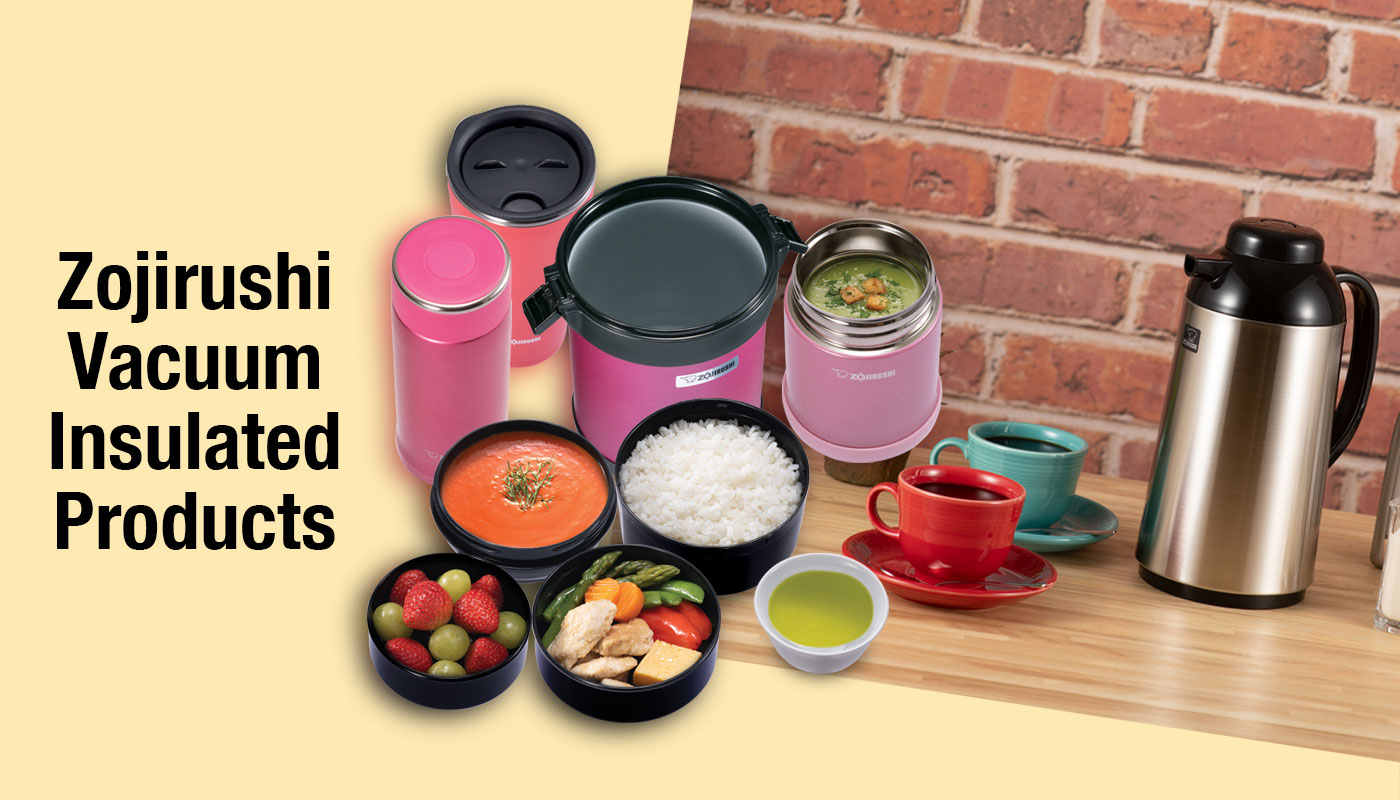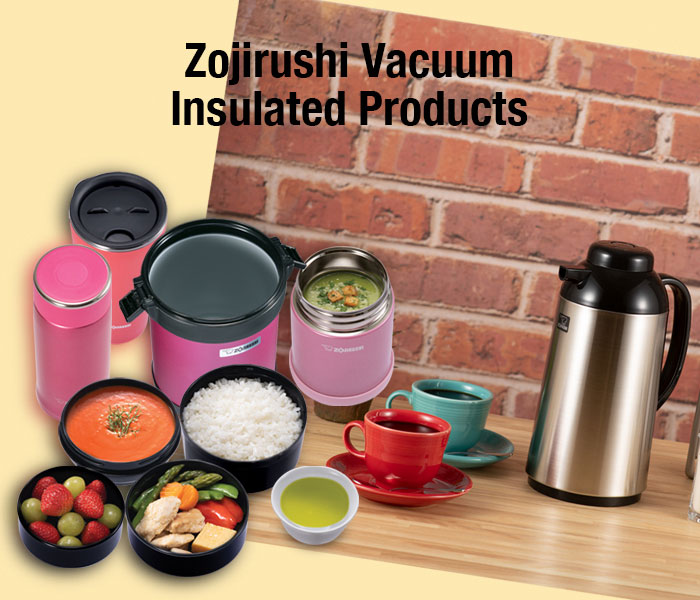 Zojirushi specializes in thermal insulated products. As we all start getting back to our busy schedules, we're going to need to manage our time better than ever. Since thermal insulation helps to extend those keep warm and keep cold hours with foods and drinks, we think it's a great way to be efficient and still enjoy your lunch to the fullest. Let's see how our products work to do this for you every day.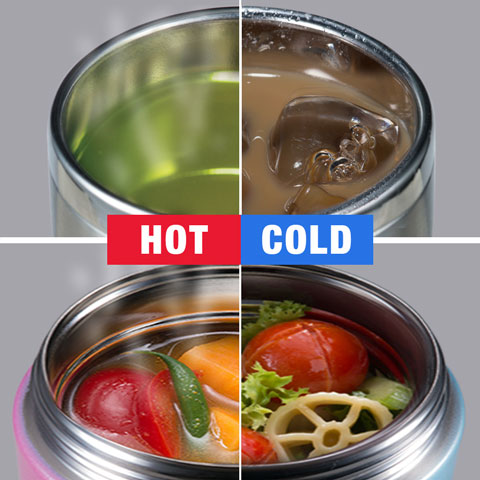 The essence of thermally insulated containers is the ability to maintain the temperature of their contents, whether hot or cold—and for extended periods of time.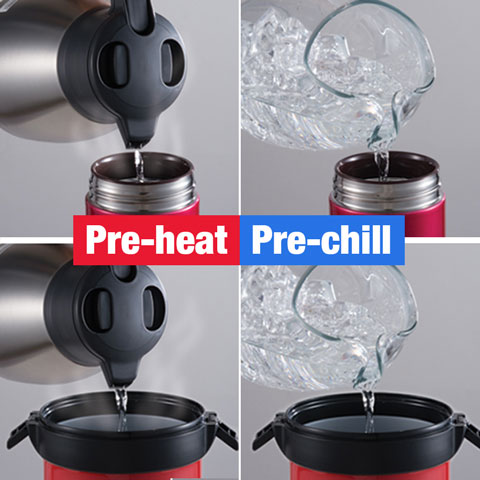 Here's a pro tip: pre-heat or pre-chill the containers with icy cold or steaming hot water before filling them—it helps enhance their thermal properties and lasts longer.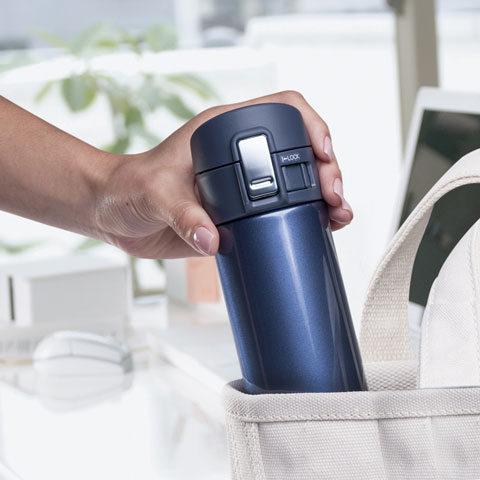 Zojirushi drink mugs and food jars are designed to be slim and easy to carry. They are beautifully shaped and colored, and easy to use by everyone.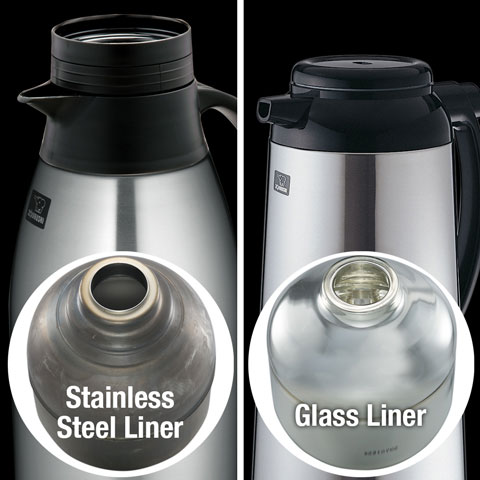 Our carafes are available with glass or stainless steel liners on the inside. Choose the one you prefer to suit your particular needs.
ZOJIRUSHI SPECIAL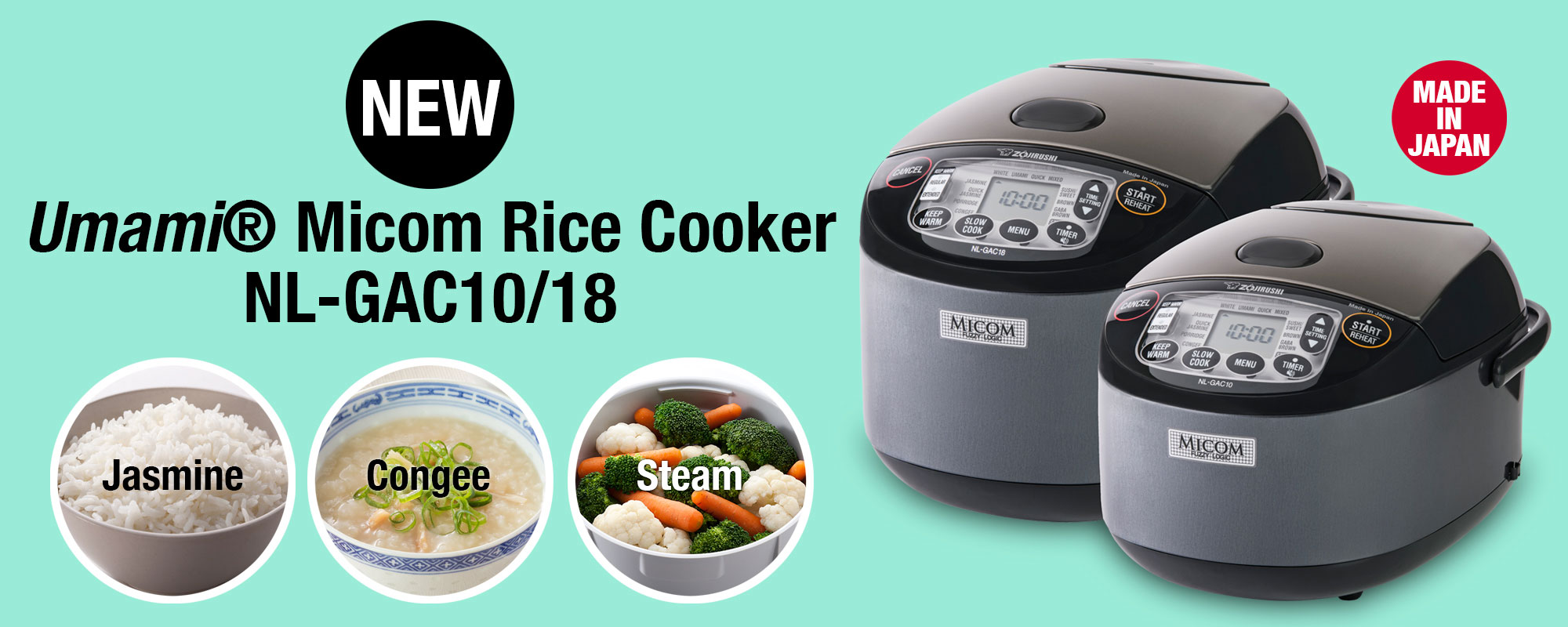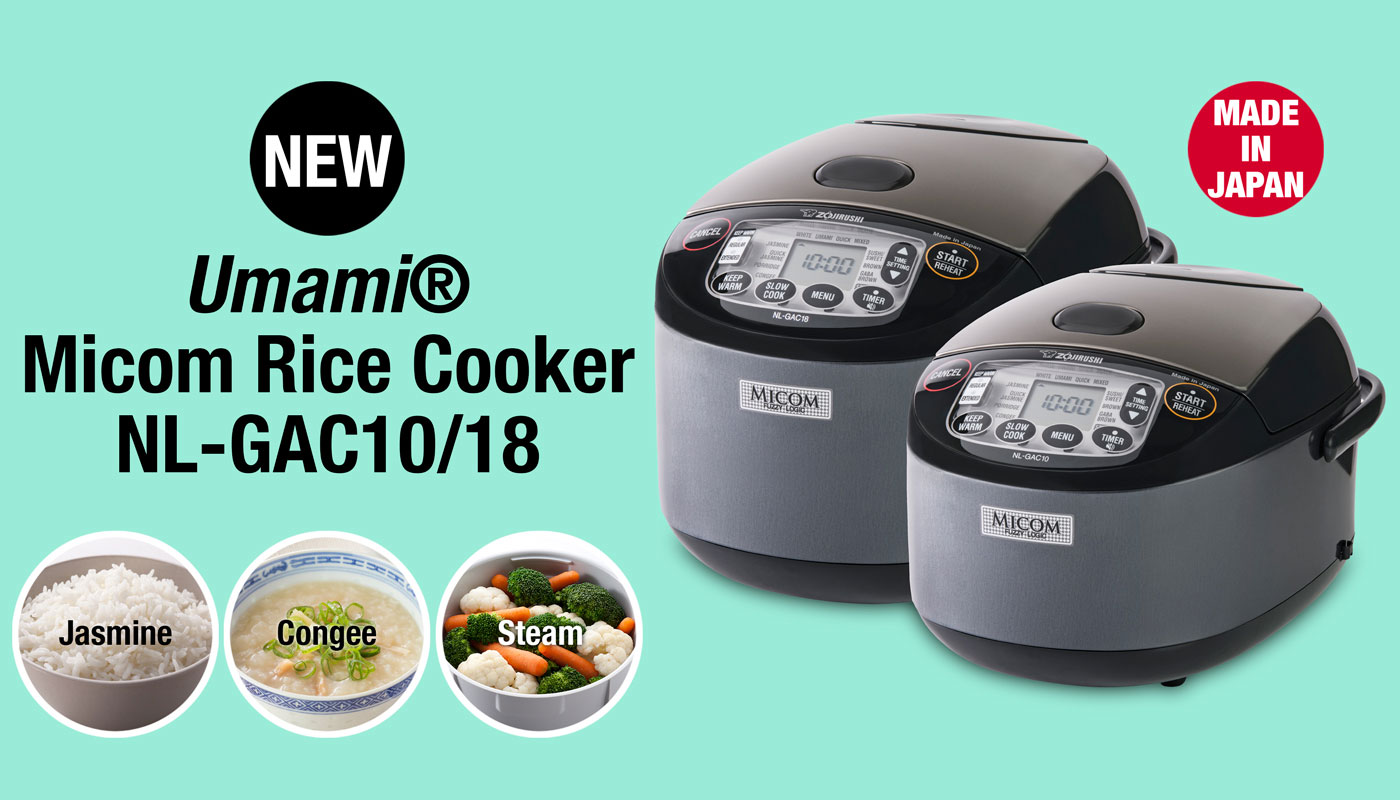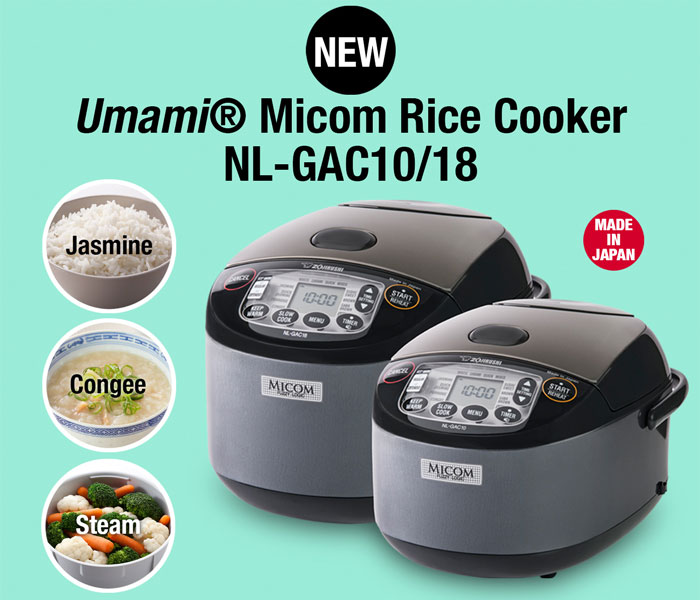 Our popular Umami® series rice cooker has been updated with new menu settings and a smart looking, contemporary design. With even more features than before, you can now cook more rice recipes than ever—just use your imagination as your guide. The Umami® series has always been one of our best sellers, and it's easy to see why. Take a look at these improvements and see for yourself!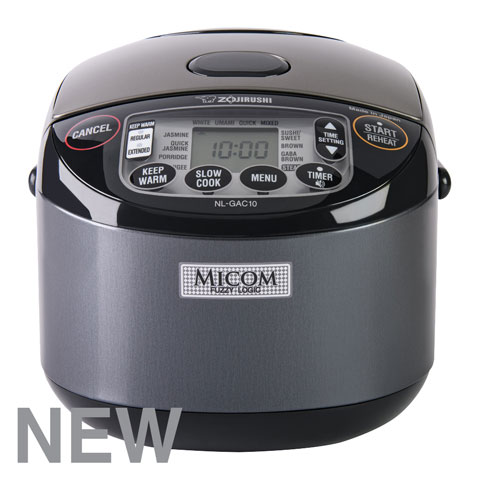 With a sleek new color scheme highlighted by a dressy dark grey, the two-tone body looks like it's ready to start cooking 5-star recipes. Comes in 2 sizes, 5.5/10 cups.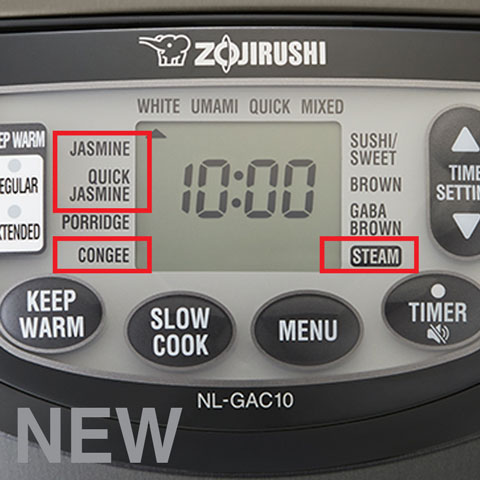 New menu settings include Jasmine, Quick Jasmine and Congee. Now there are more ways than ever to enjoy your favorite types of rice and porridge.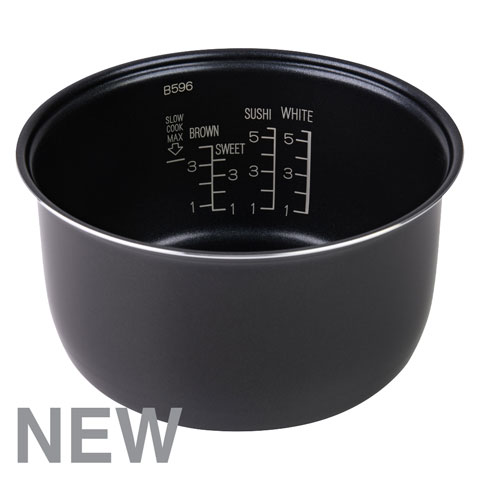 The 1.5 mm thick nonstick inner cooking pan has a smooth black finish design, with easy-to-read measurement markings. Cooking perfect rice has never been so simple.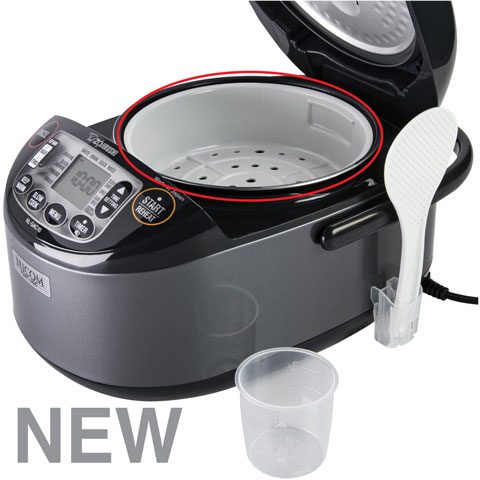 Accessories include our usual measuring cup and serving spatula. It now also comes with a BPA-free steamer basket, to expand your cooking experience even more.
ZOJIRUSHI 101 SUBSCRIBER'S SURVEY
Zojirushi 101 Subscribers!
Answer this issue's survey and be entered to win our special prize!
If you have not yet registered, click the SUBSCRIBE button below to be directed to the registration page.
You'll find some great prize offers just for registering!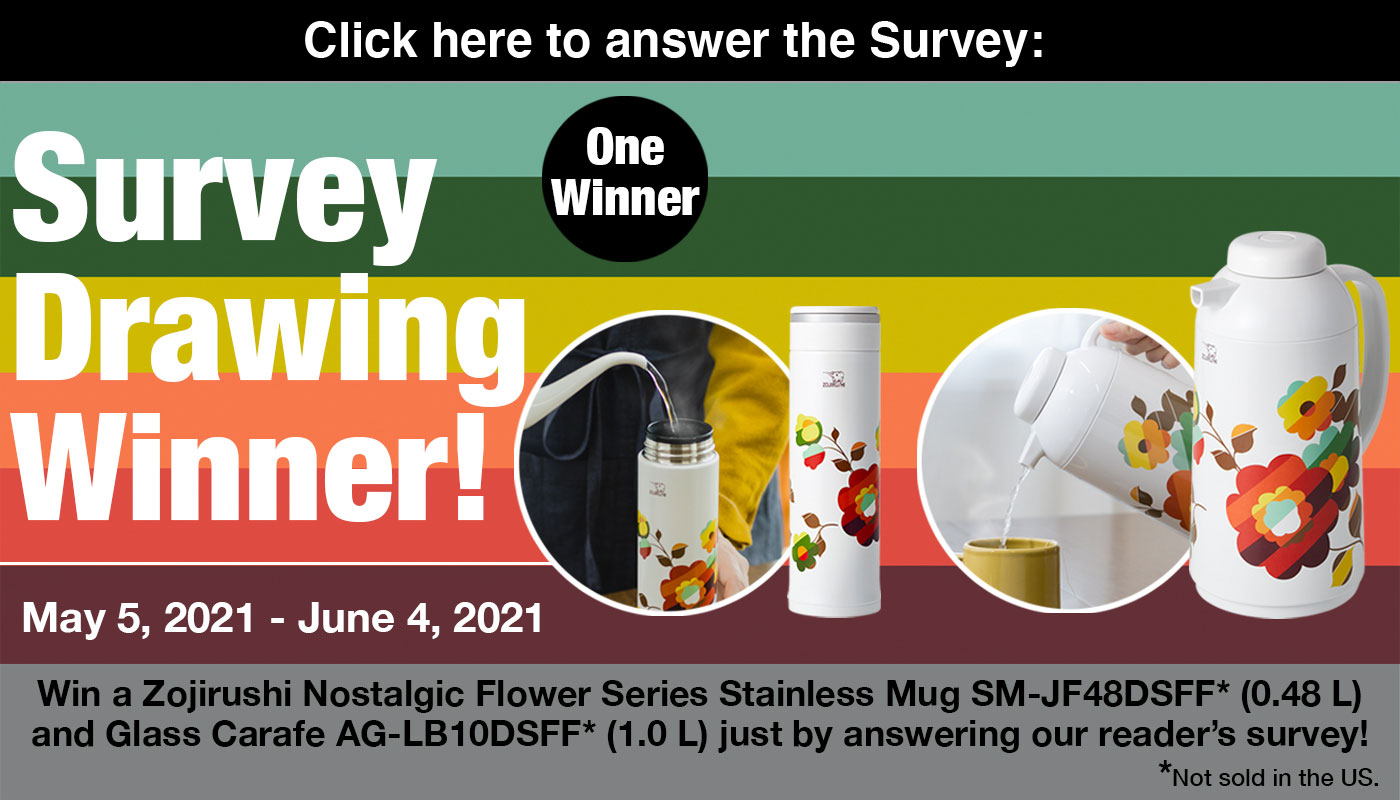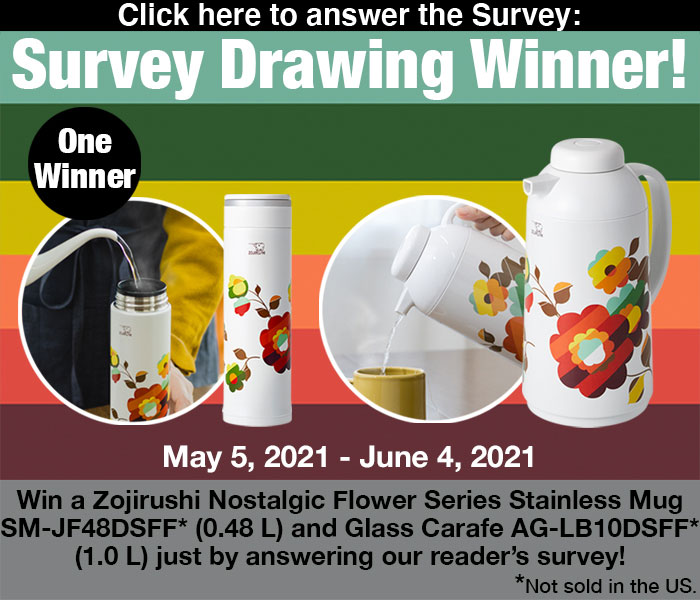 Click here for rules concerning the drawing.