---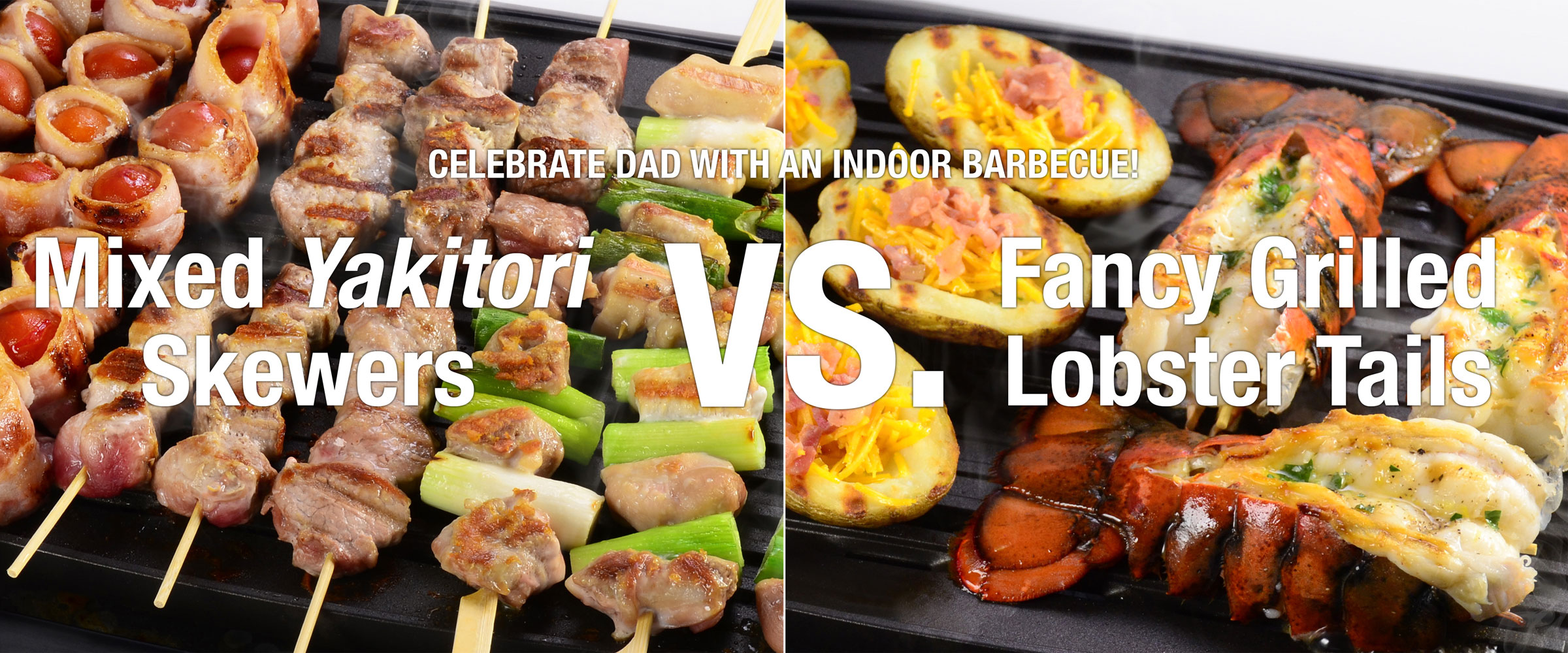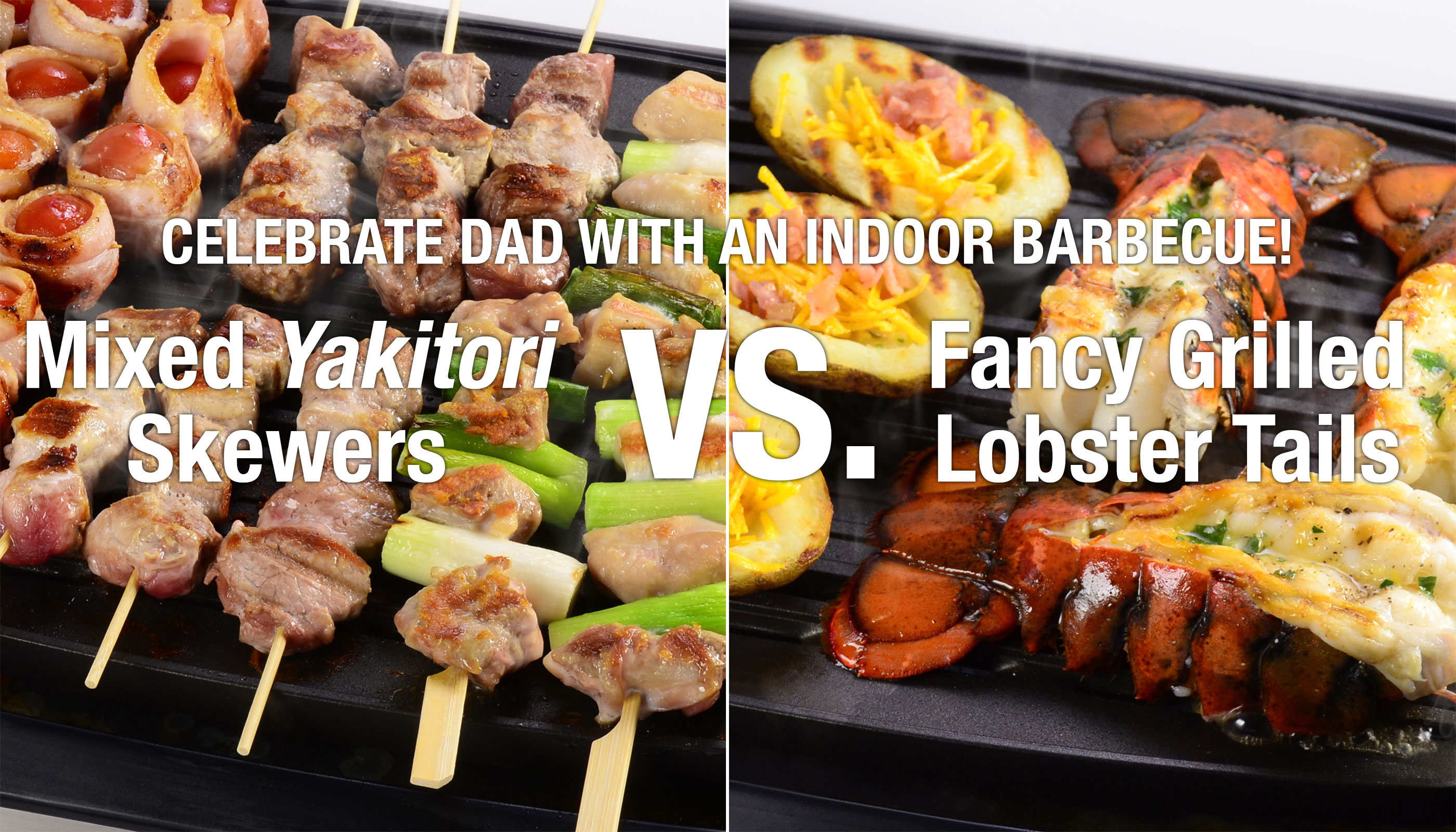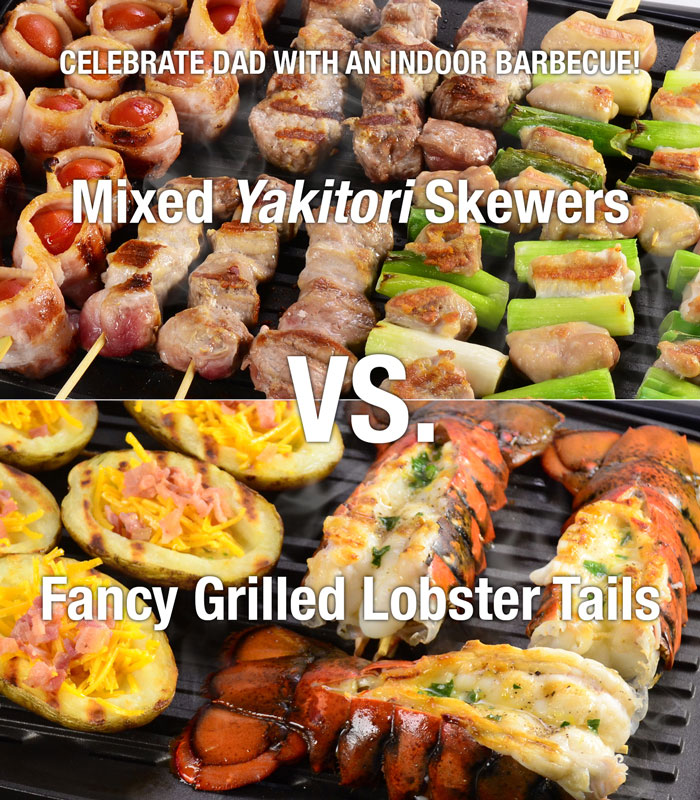 The beauty of grilling indoors is that you can do it anytime—rain or shine, night or day. Why not take the barbecuing duties off of Dad's hands this year, and pitch in together around our Indoor Electric Grill? Trust us, it's more fun to grill dogs and burgers with Dad than it is to wait around while he does it all by himself. It is his day, after all! This month try our classic Japanese yakitori and good 'ol American lobster tails. Let's get grillin'!
KITCHEN LAB 101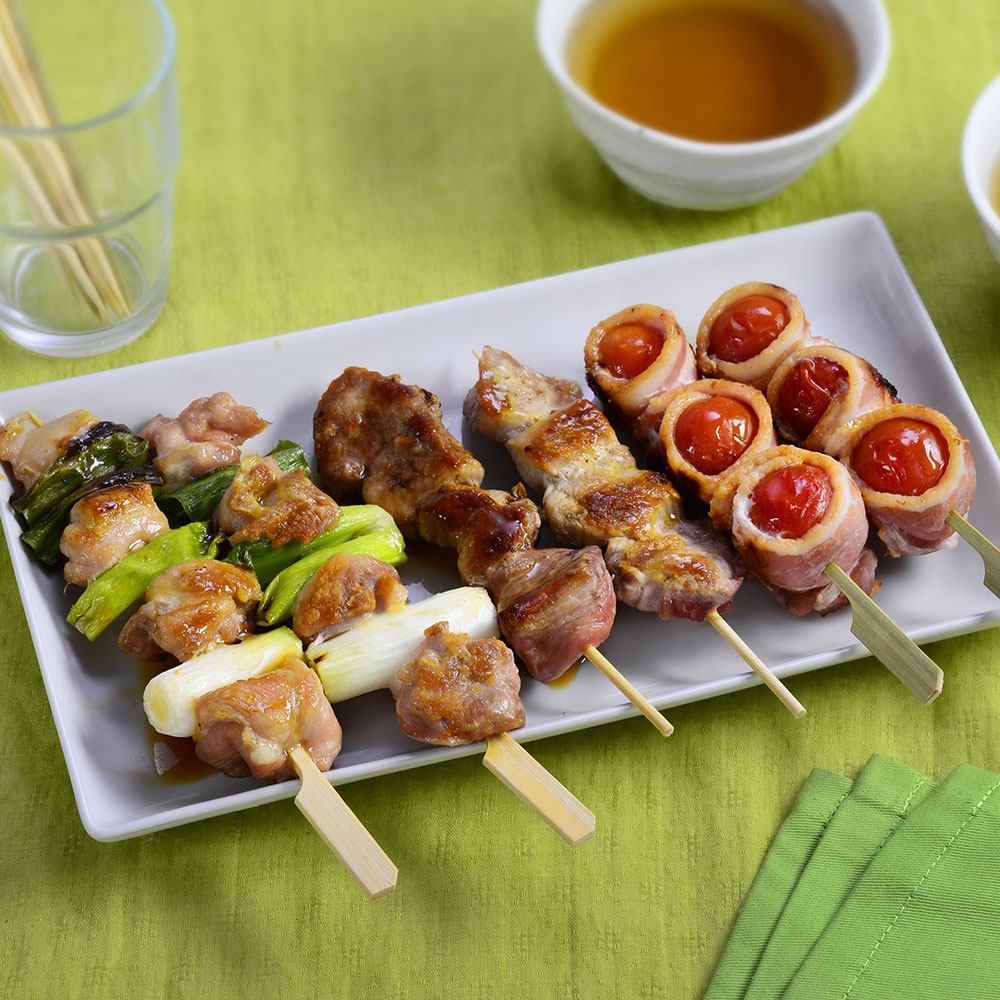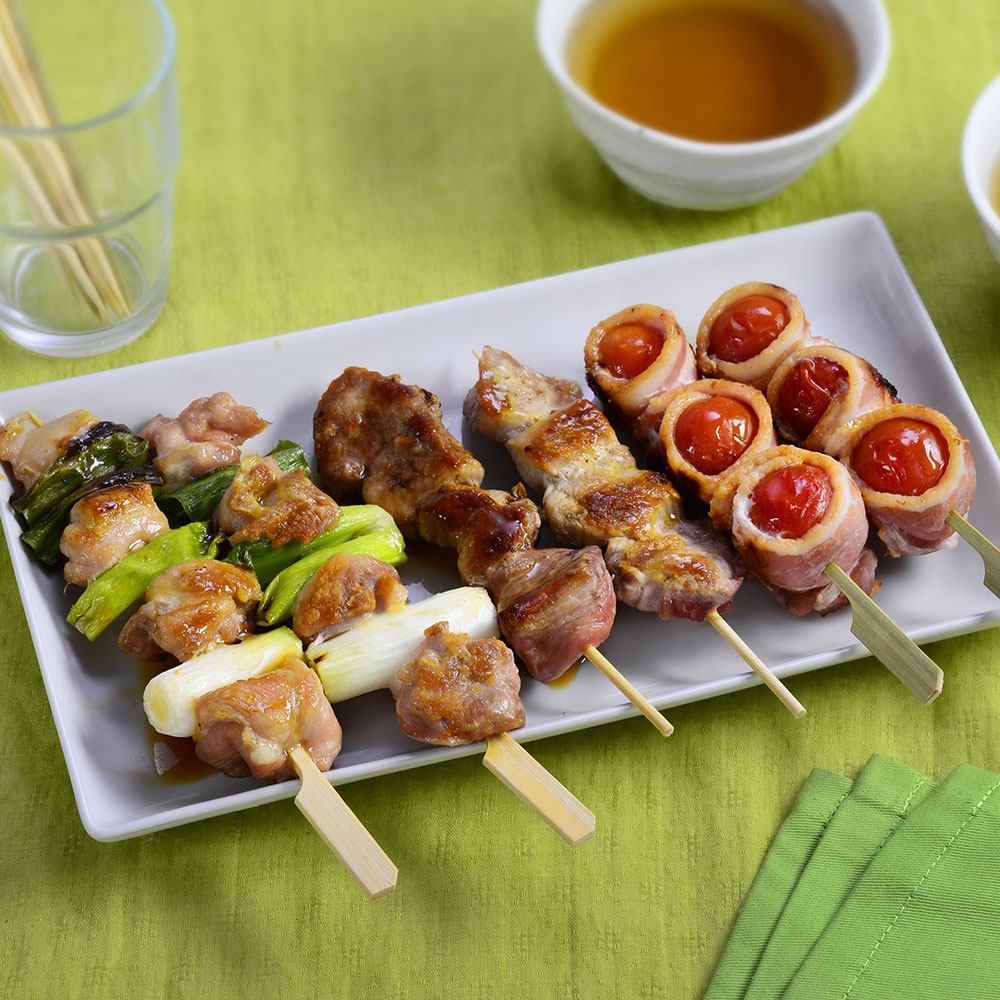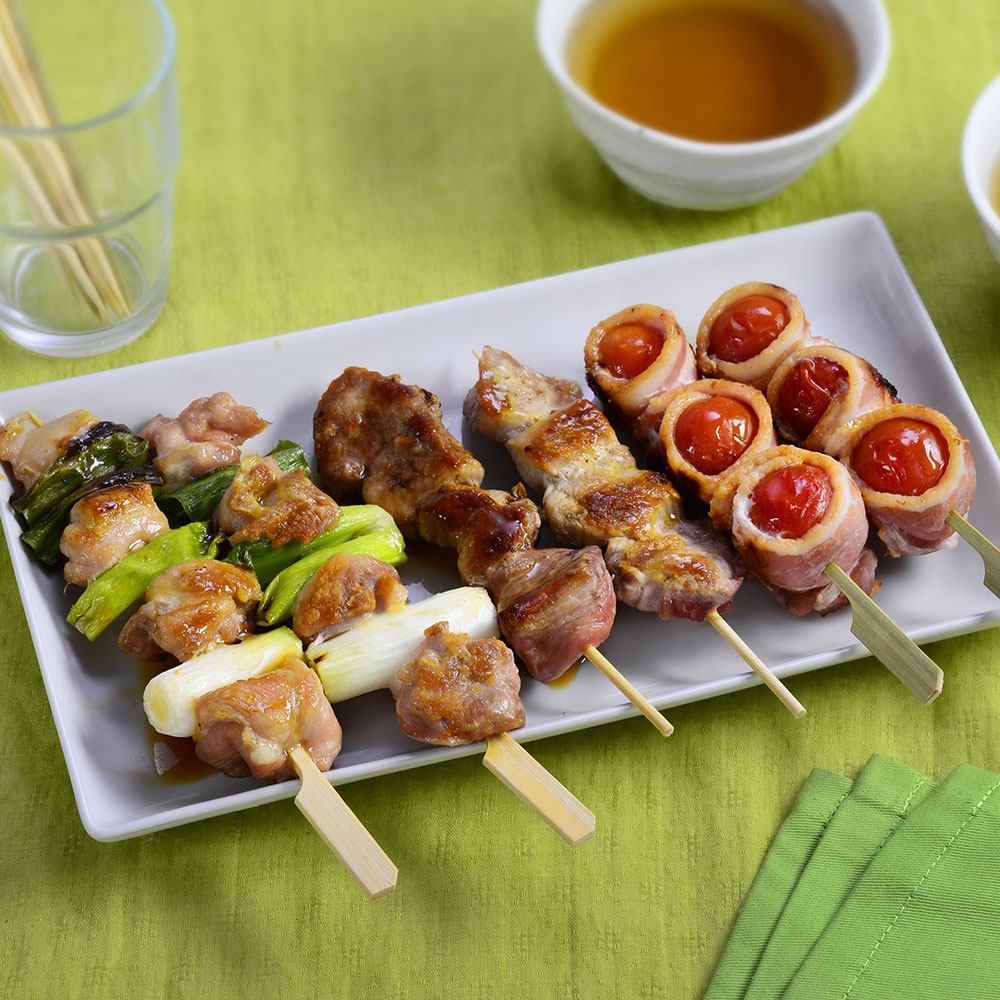 Mixed
Yakitori

Skewers

Our recipe makes 18 assorted sticks of bite-sized morsels of pure goodness, seasoned with sweetened soy sauce and grilled to perfection. Mmm…you can smell it cooking!
Fancy Grilled Lobster Tails
Nothing says celebration like lobster tails, and it's even better when grilled! Try ours with a side of grilled potato skins, stuffed with bacon and cheese and topped with sour cream.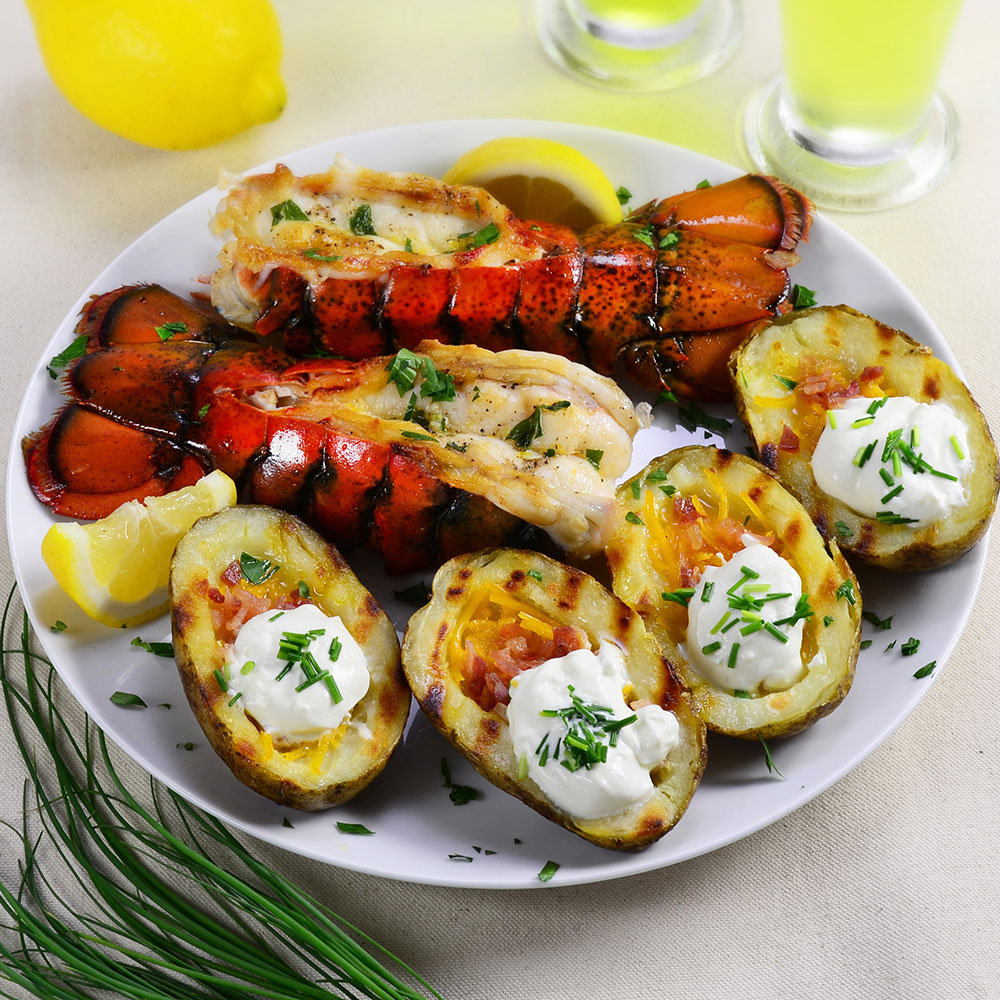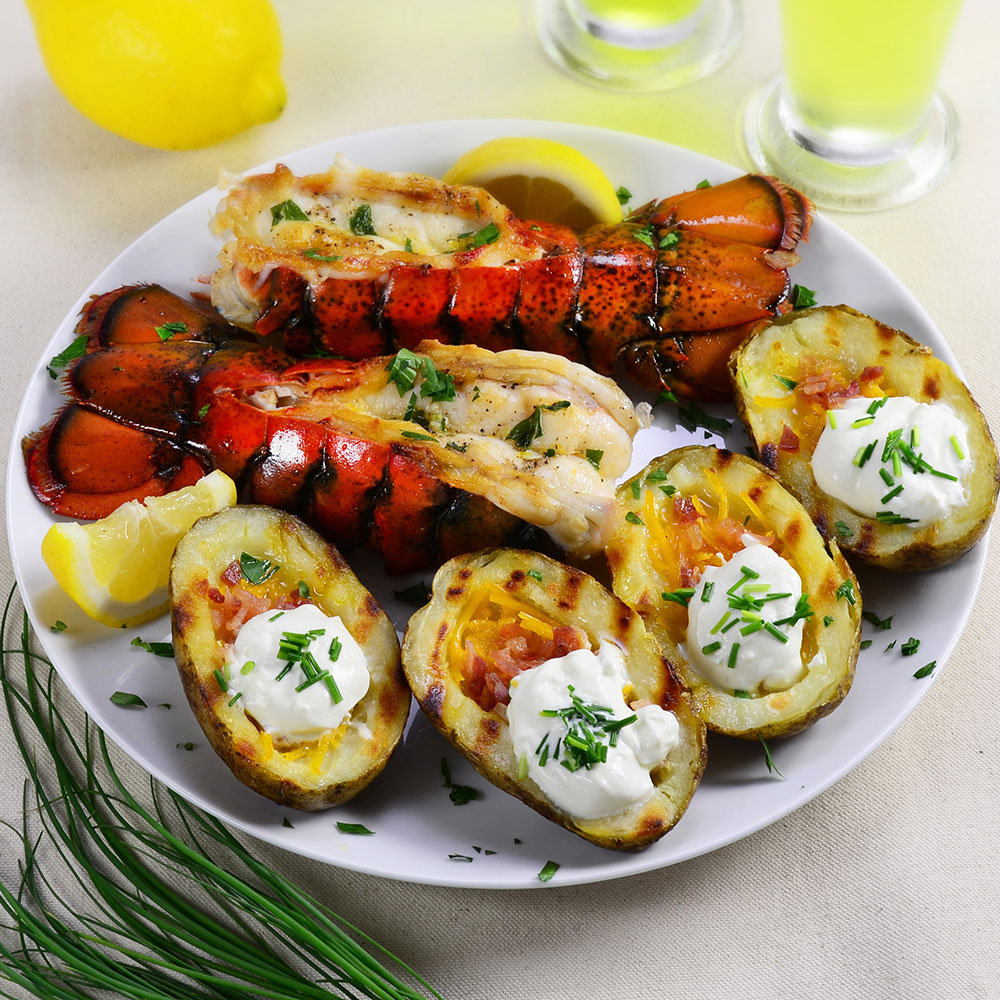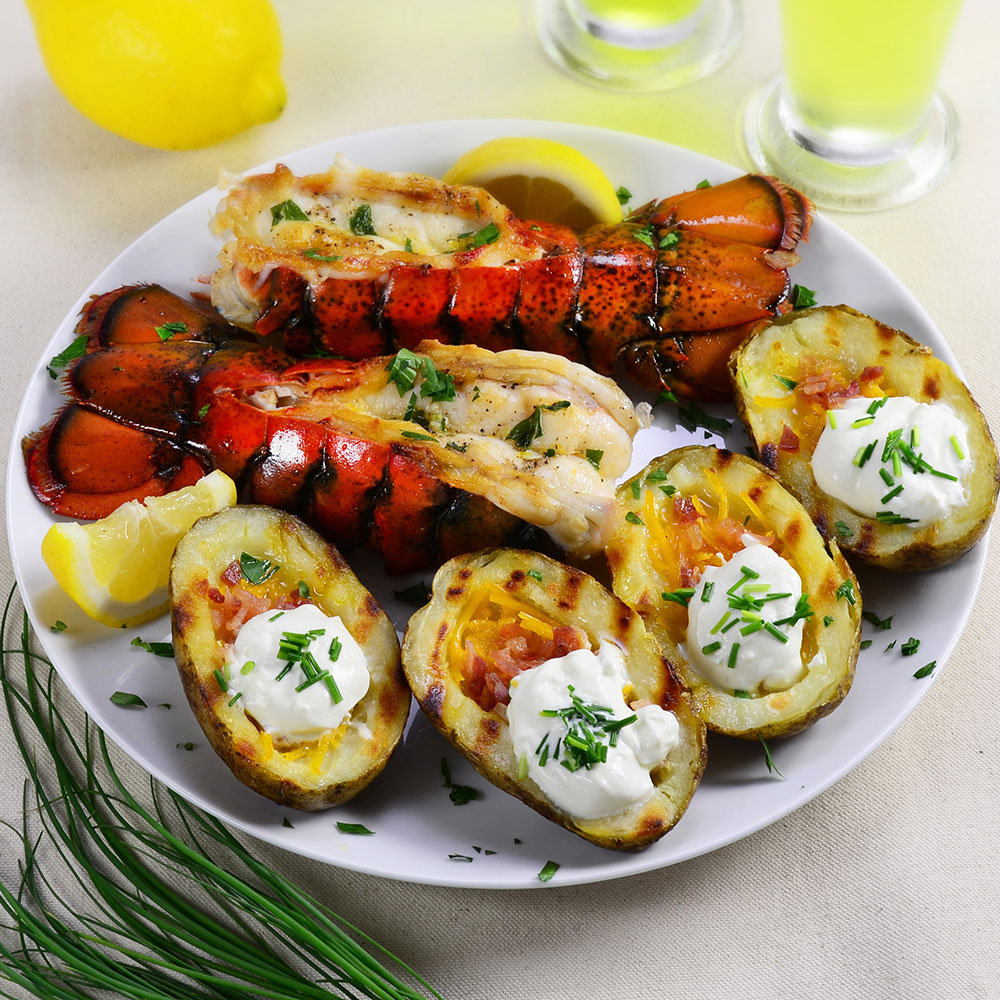 COOKING 101
Grilled Dessert Ideas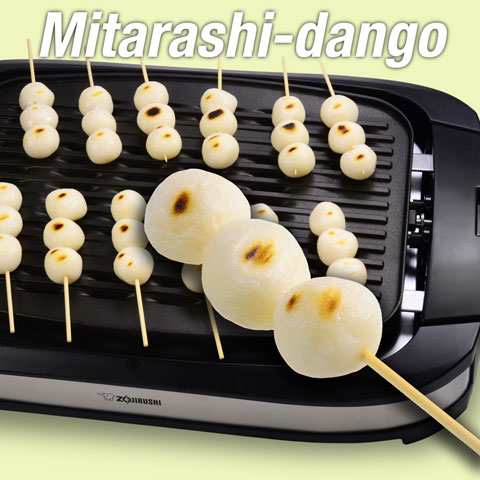 1. Make odango skewers (mochi dumpling balls) with sweet rice flour and grill.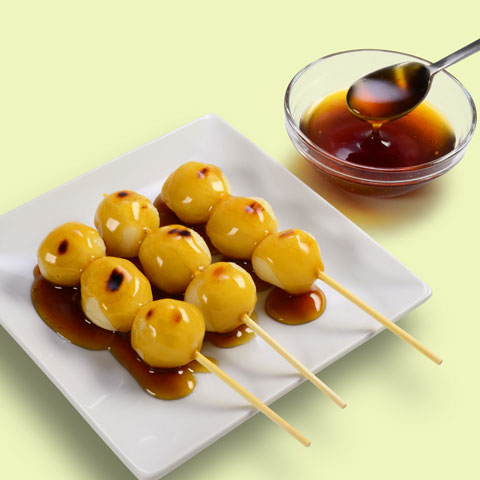 2. Drizzle with sweetened soy sauce thickened with potato starch for a classic Japanese dessert.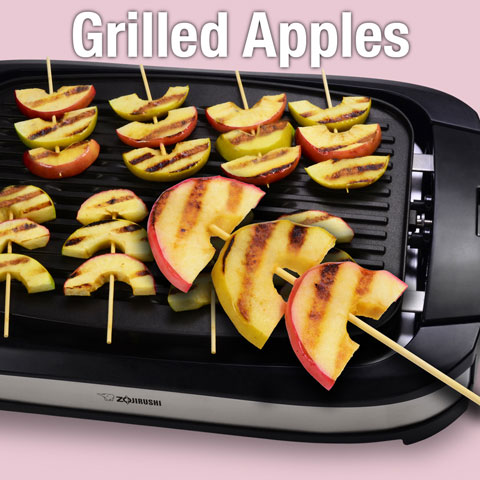 1. Skewer sliced apples on sticks and brush with melted butter. Grill until nicely baked and brown.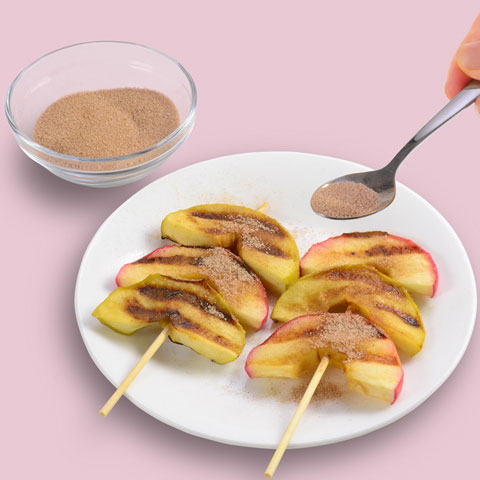 2. Remove when done and sprinkle with cinnamon and sugar—eat right away for a warm treat.
Our Favorite Dad Jokes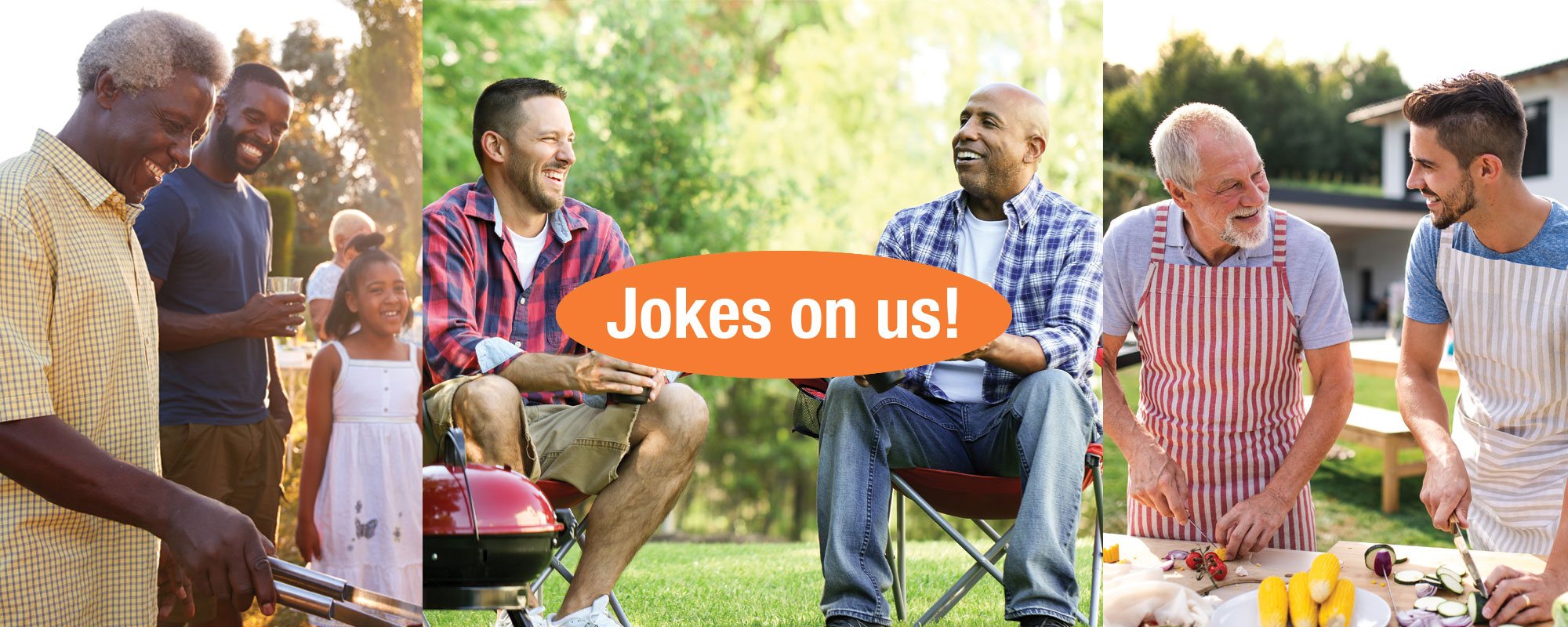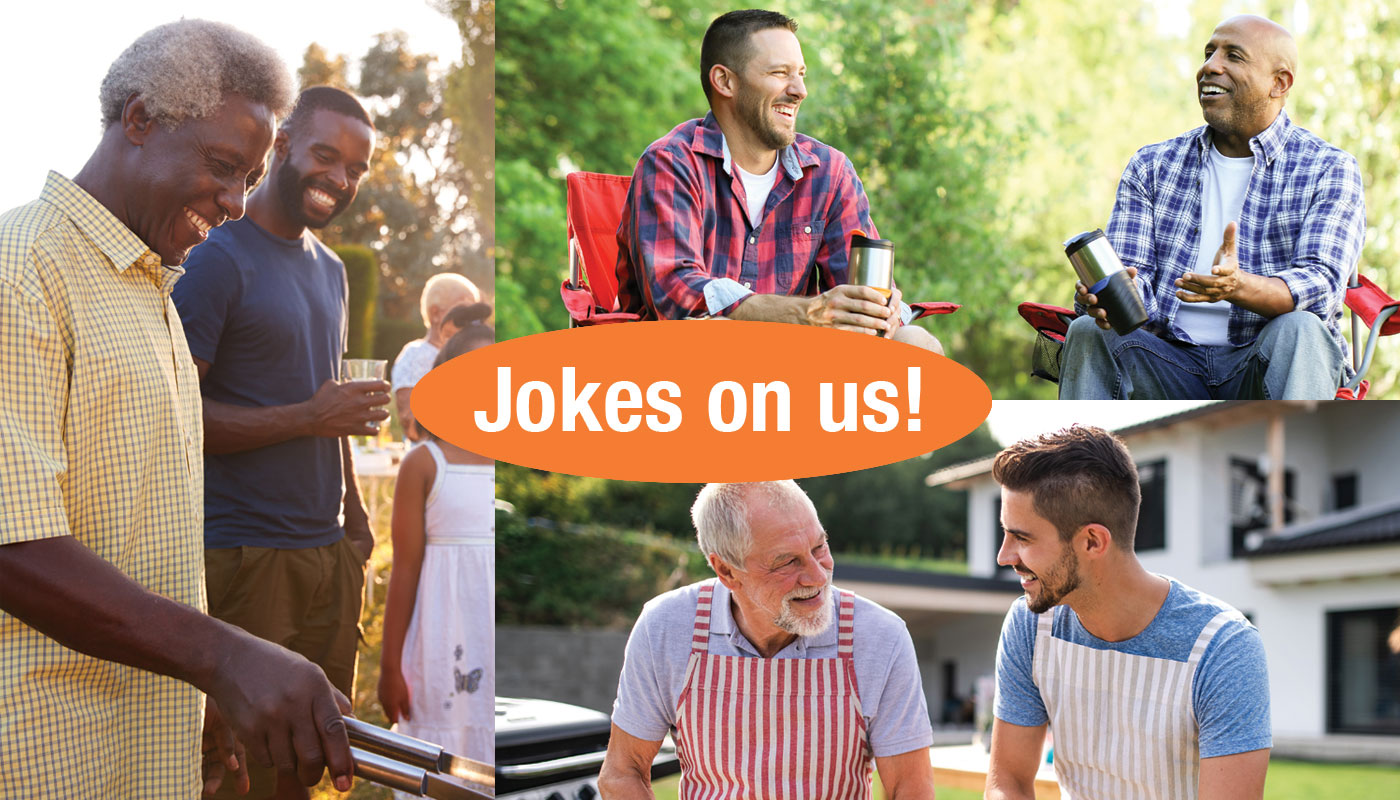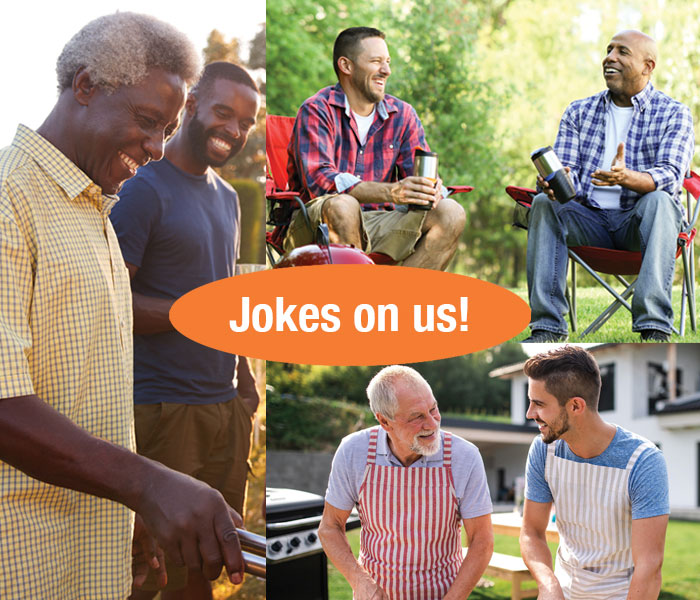 We apologize for these in advance, but we couldn't resist: "What did the janitor say when he jumped out of the closet? Supplies!" "What does a lemon say when it answers the phone? Yellow!" "Did you know the first French fries weren't cooked in France? Yep, they were cooked in Greece." "What do you call a sad cup of coffee? Depresso." Ha-ha-ha!
TECHTALK 101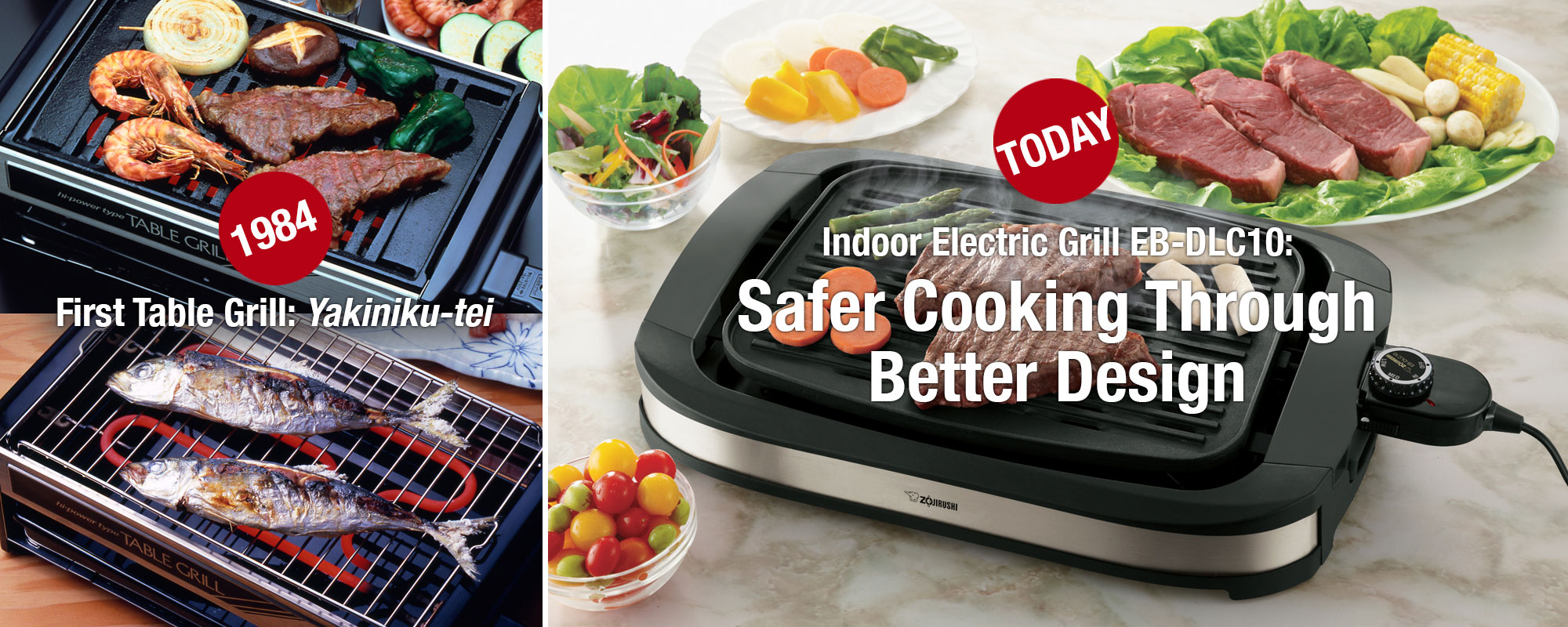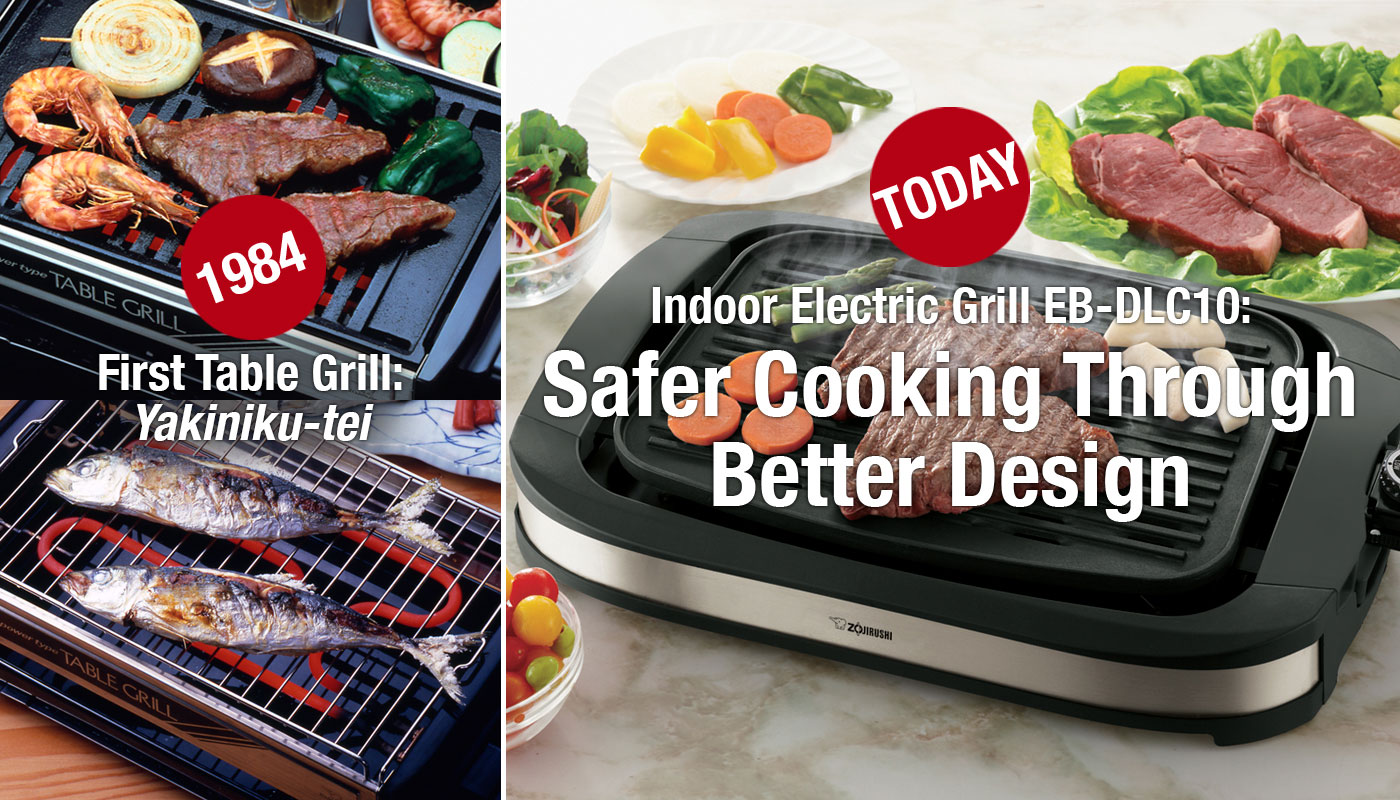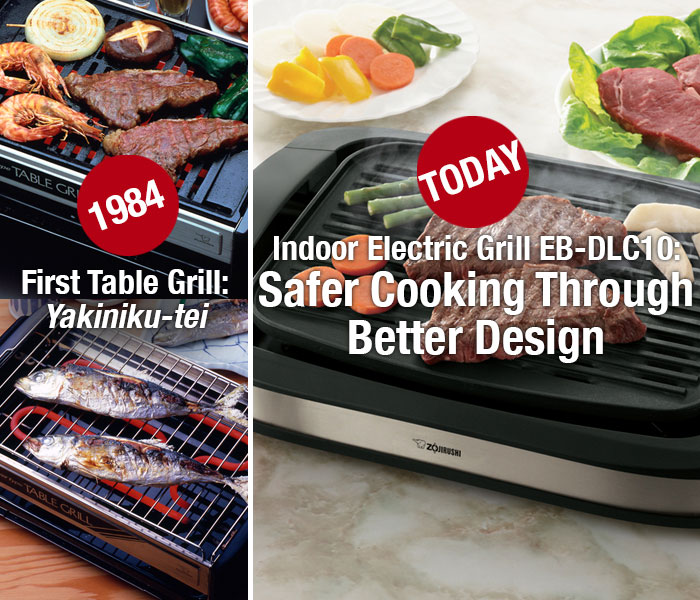 Our Indoor Electric Grill / EB-DLC10
In 1984, Zojirushi introduced a high-temperature electric grill; able to cook on your tabletop and equipped with a smoke reduction feature. Today, 40 years and a generation later, our cutting edge product features all the safety features and grilling conveniences that make tabletop cooking easier and more enjoyable for the whole family. Welcome to modern indoor barbecuing.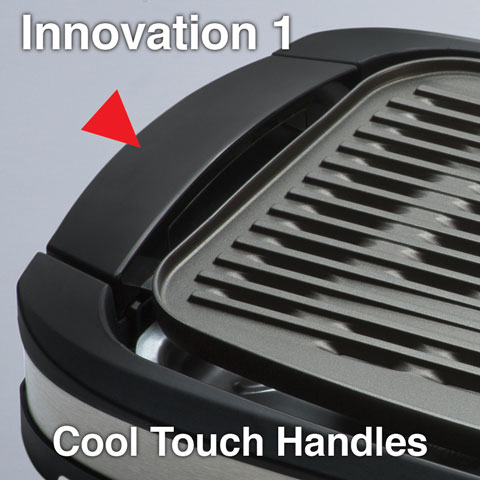 Stay cool and easy grip handles are designed to transport the grill anywhere, safely and comfortably. Moving the grill while cooking is not recommended.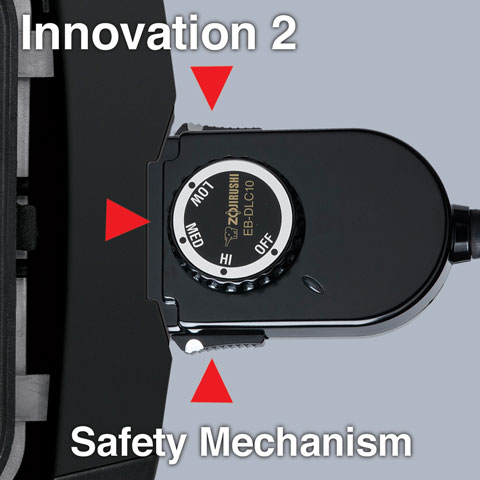 A secure mounting system prevents the grill from turning itself on unless the power cord is locked in, so it won't start heating without a secure connection.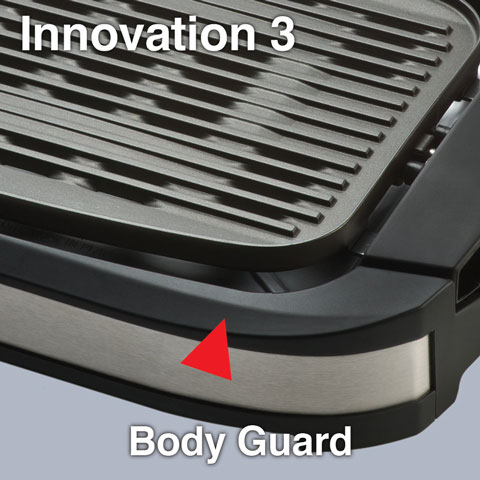 Heat resistant housing contains the grill plate inside, well out of reach of hands while cooking. The extra area also helps to keep splatters to a minimum.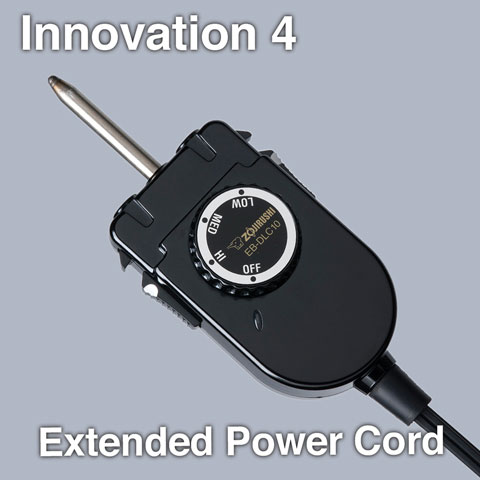 The power cord is extra long, convenient for moving the grill anywhere on the surface of your dining table, and eliminating the need for extension cords.
ZOJIRUSHI SPECIAL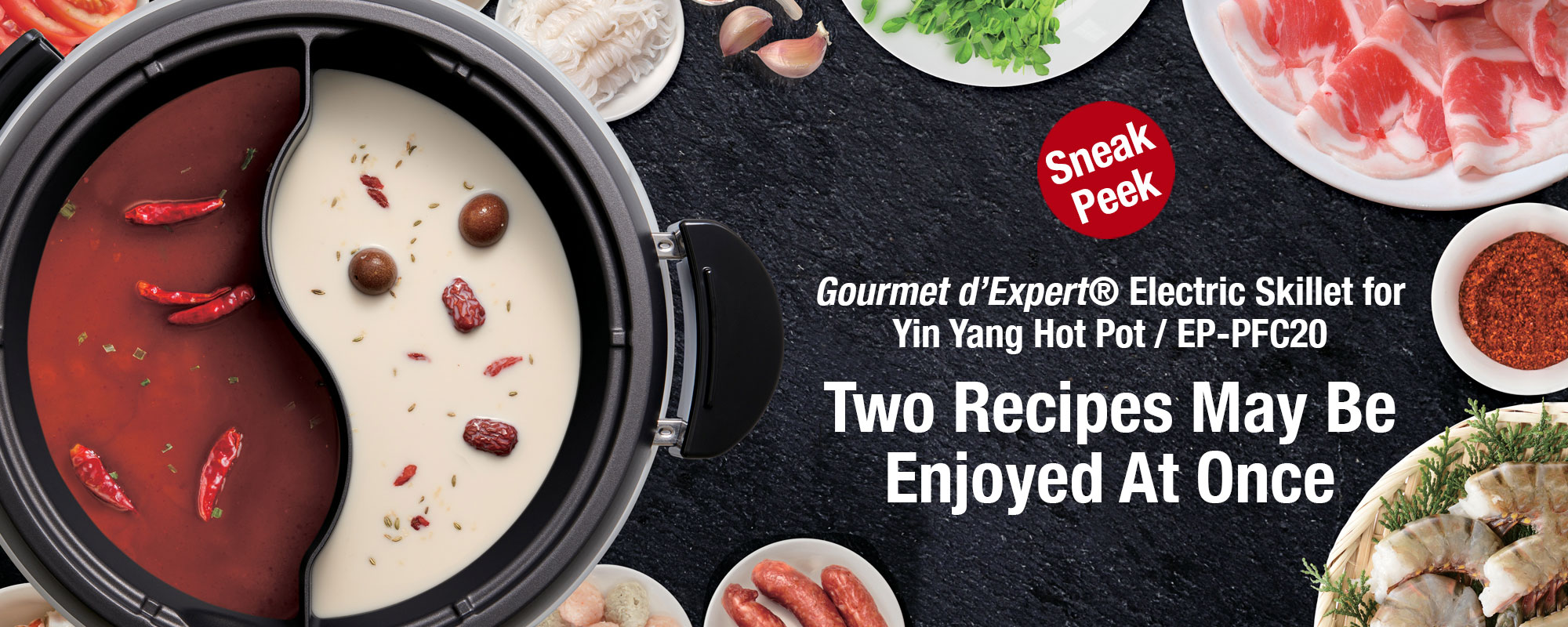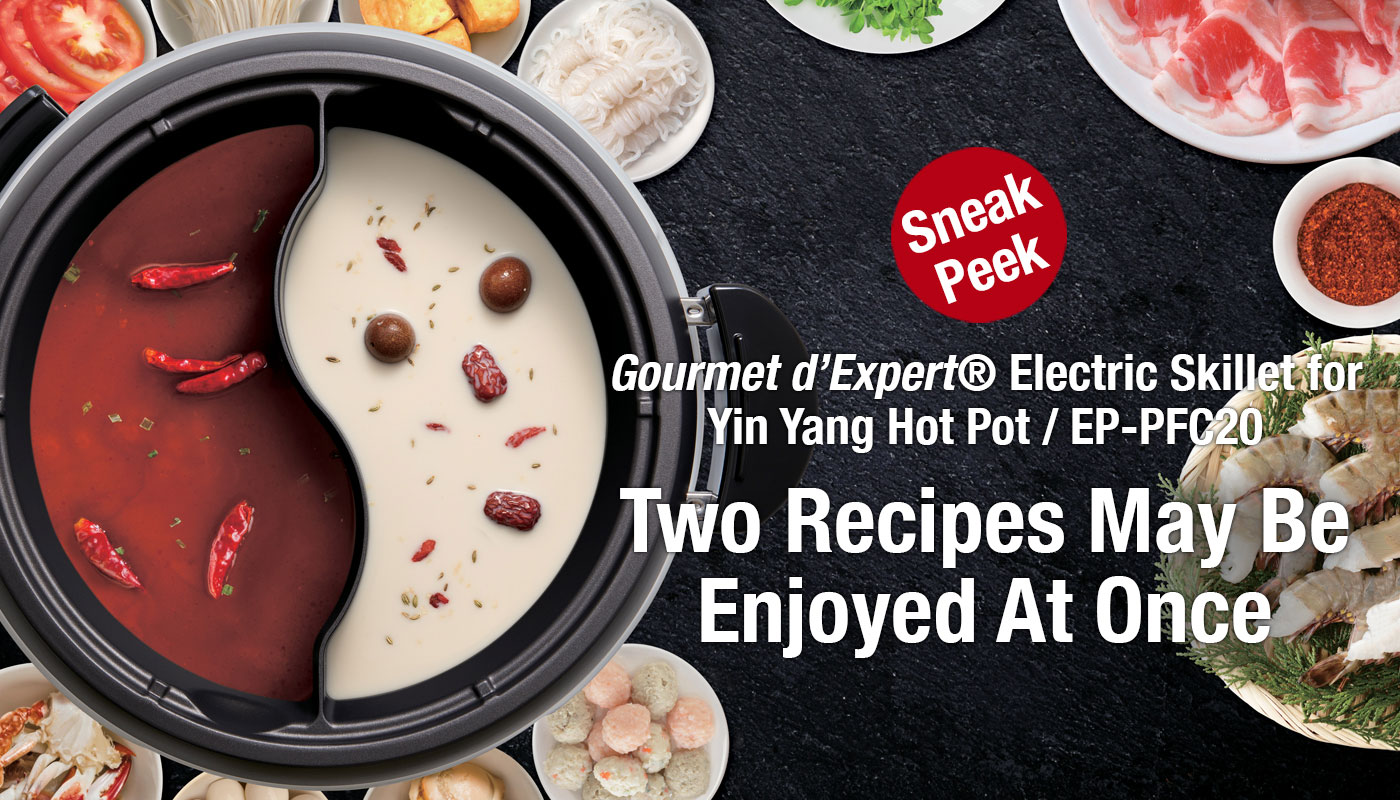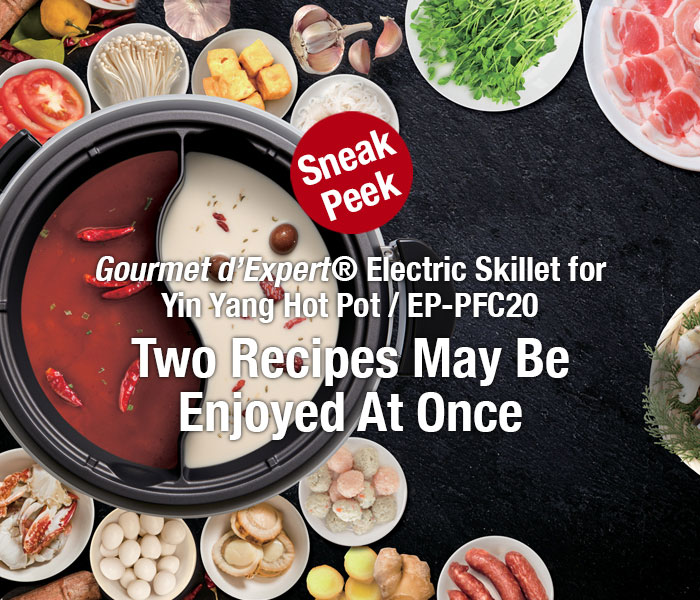 Wait for it…the ultimate hot pot is coming to your home soon. Now you can enjoy true restaurant style hot pot recipes at home, complete with two dipping soups for different flavors that can give you that expanded dining experience. With our divided Yin Yang deep pan, our new electric skillet offers the best of both worlds and a multi-flavorful way to eat meats and veggies, hot pot style.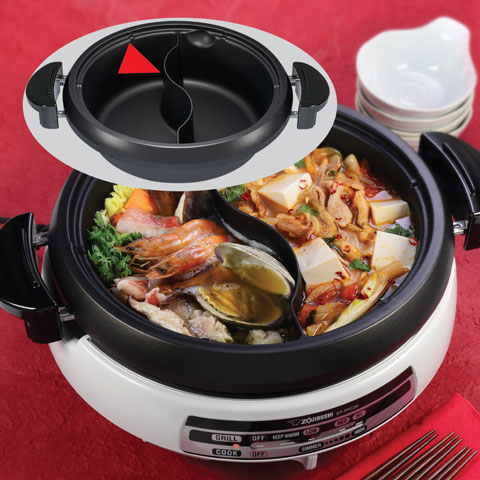 A fixed S-shaped divider built into the pot keeps the two soups separated, with no leakage or seepage from one compartment into the other.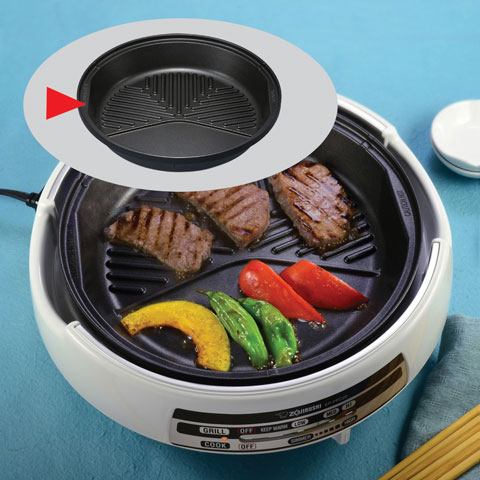 Comes with a multi-textured griddle plate, able to fry and grill veggies and meats on a wide surface. The shallow pan makes it easy to cook.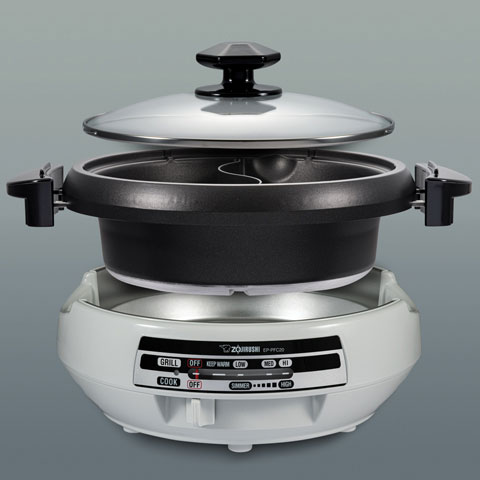 Removable major parts disassemble for easy cleaning. Electronic base quickly wipes clean, while the pan and cover wash easily.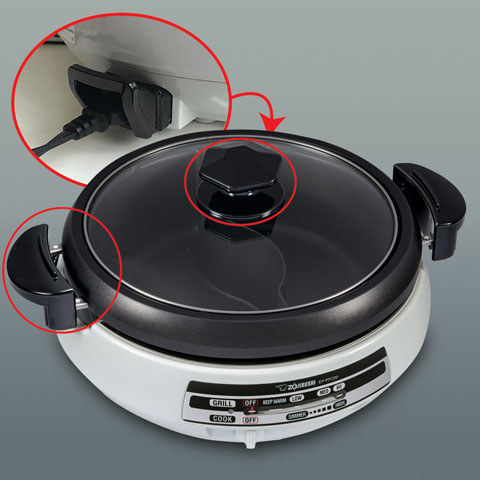 Safety features are built-in, including the stay cool handles, detachable plug, and easy-to-handle-and-place angled knob.
ZOJIRUSHI 101 SUBSCRIBER'S SURVEY
Zojirushi 101 Subscribers!
Answer this issue's survey and be entered to win our special prize!
If you have not yet registered, click the SUBSCRIBE button below to be directed to the registration page.
You'll find some great prize offers just for registering!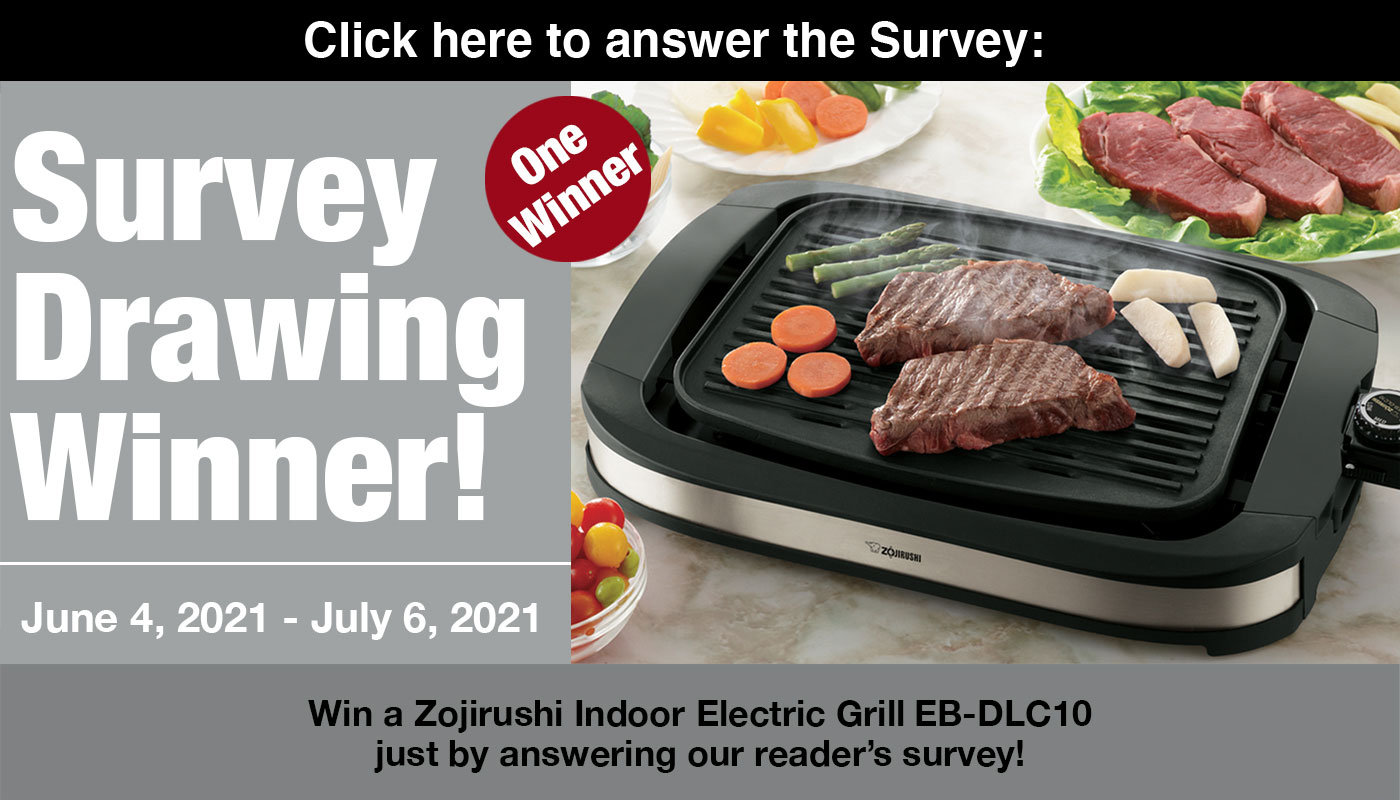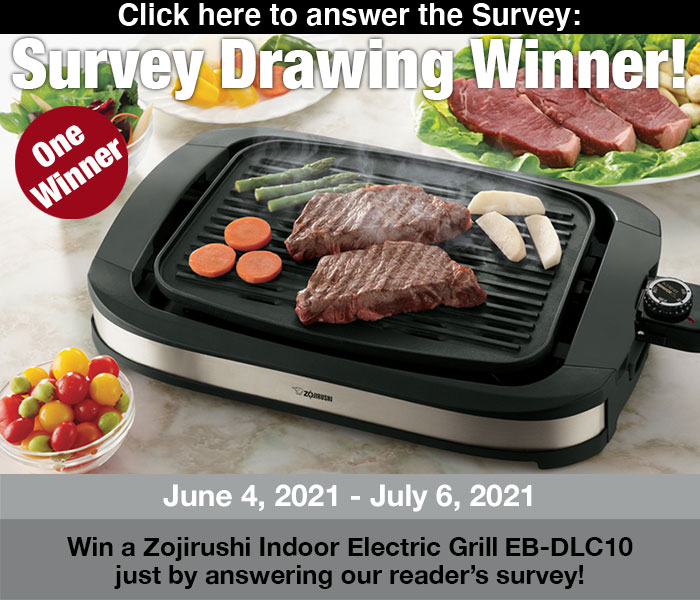 Click here for rules concerning the drawing.