---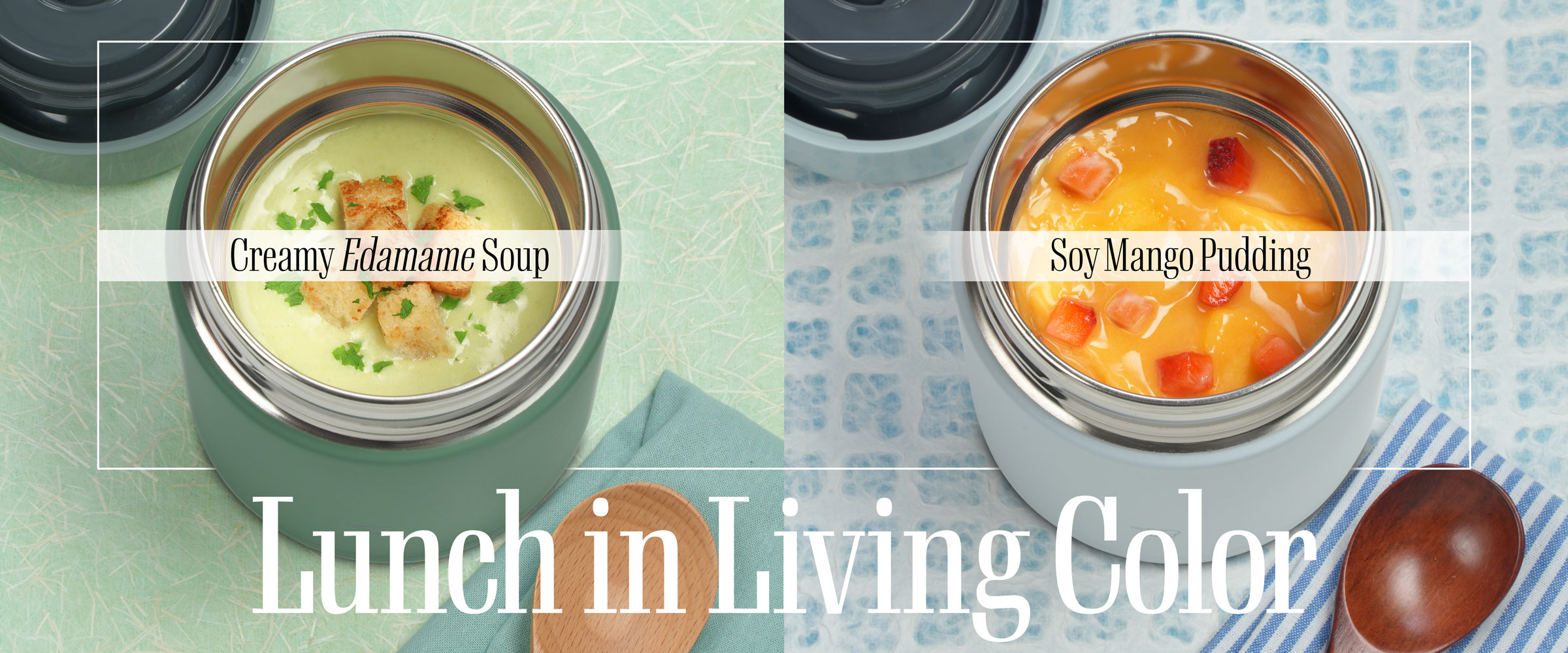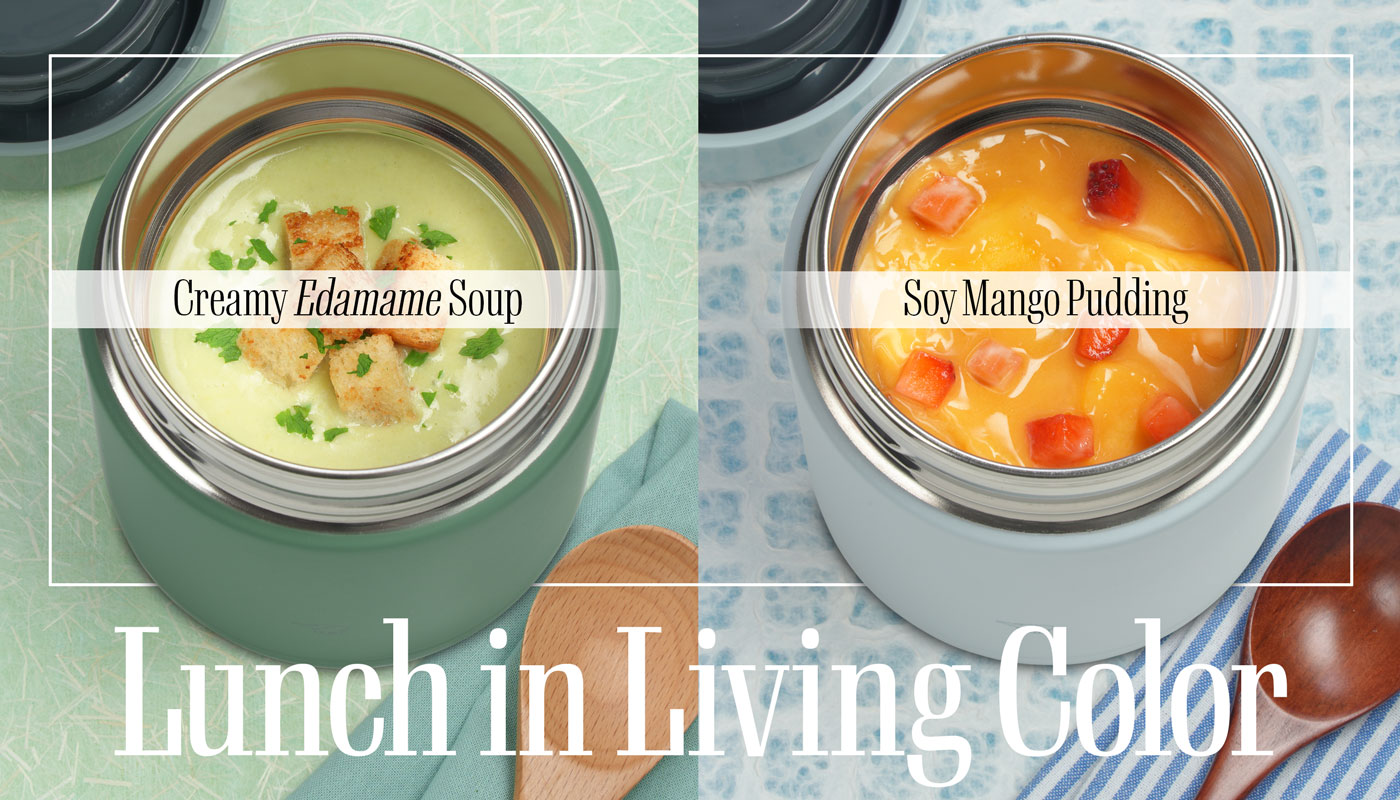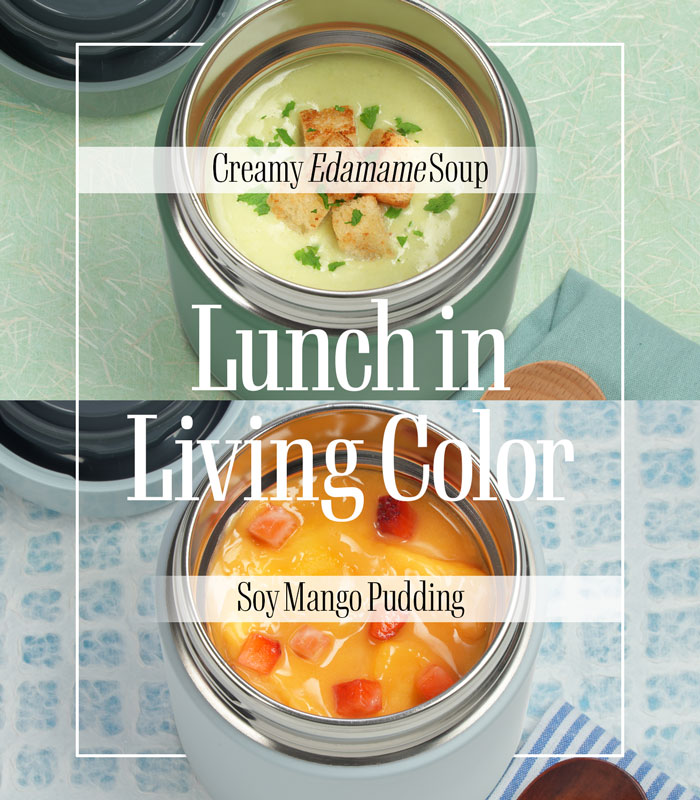 No more boring lunches! Did you know we have so many Food Jars and Drink Mugs in so many colors and sizes, you could mix and match them to fit any mood of your day? Fill them with our delicious, colorful recipes and bring the ultimate lunch that will stimulate your appetite for sure. Also, Zojirushi will again sponsor the Onigiri Action Campaign this year, so be sure to read how you can support this great cause.
KITCHEN LAB 101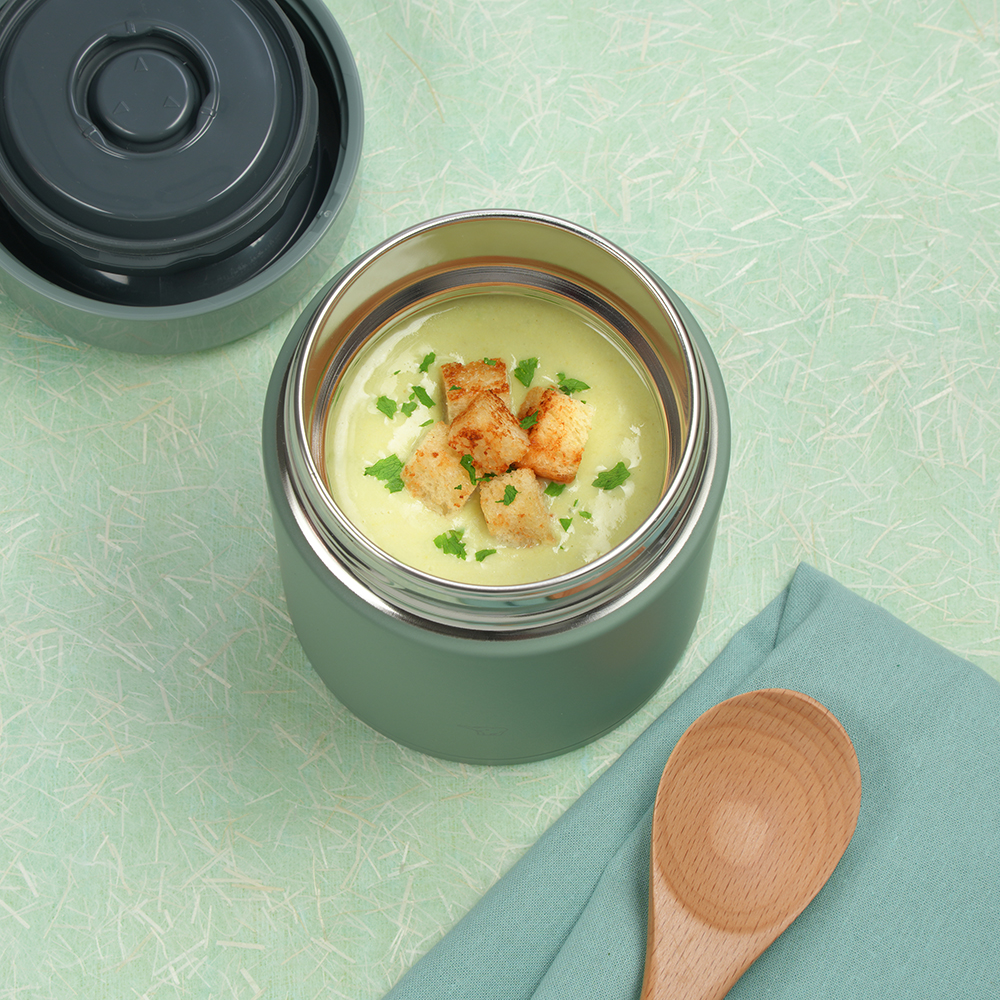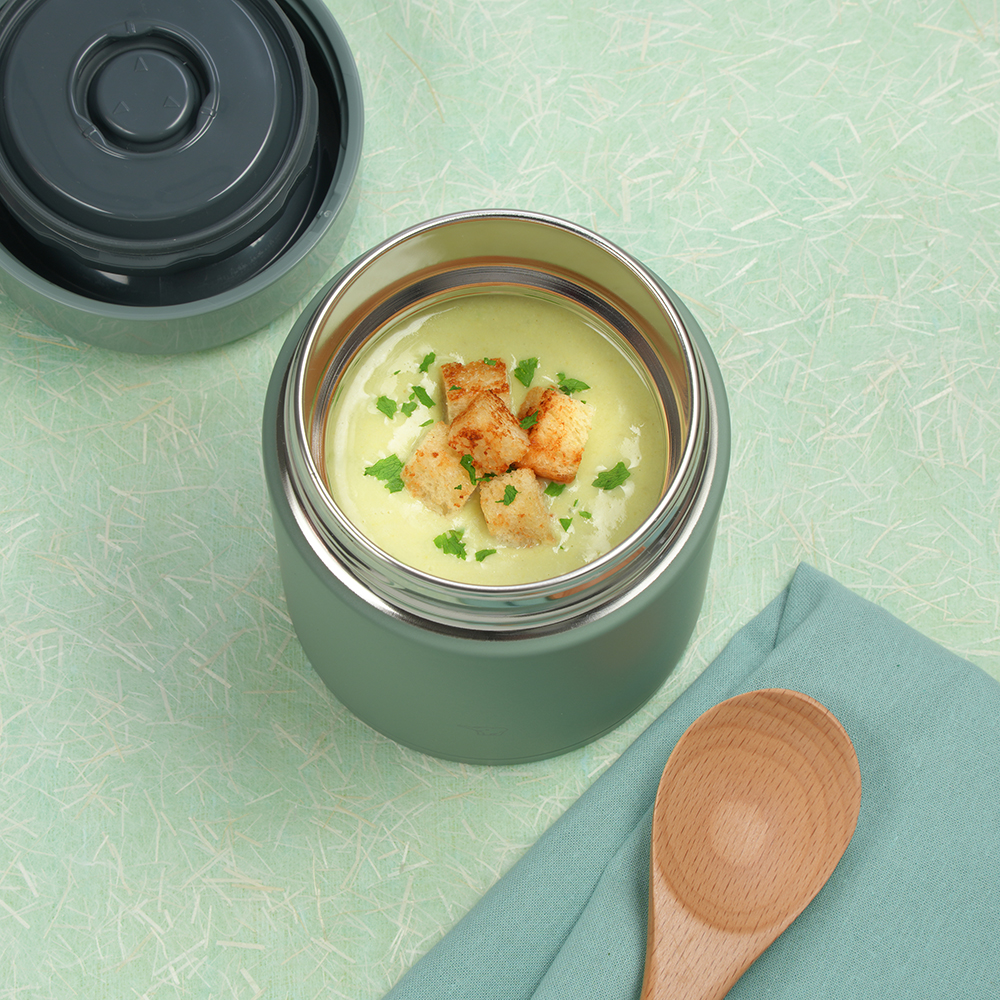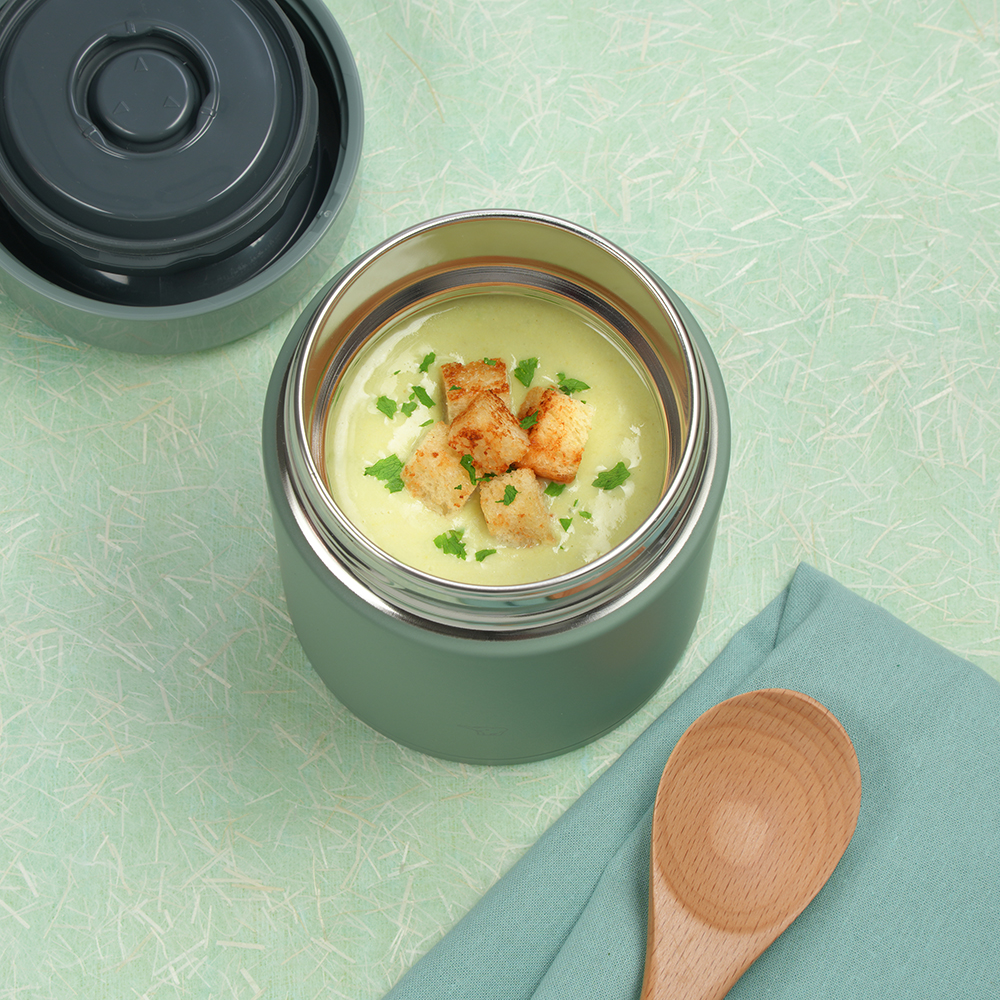 Creamy
Edamame

Soup

You've heard of Split Pea Soup? Try this unique variation if you love edamame. The silky character and fresh color of this soup is calling you—put it in your food jar and bring it for lunch.
Soy Mango Pudding
Who doesn't love pudding—our mango dessert can be prepared easily with your microwave and packed in a cold food jar to finish. By the time you're ready to eat, it's chilled and firm pudding!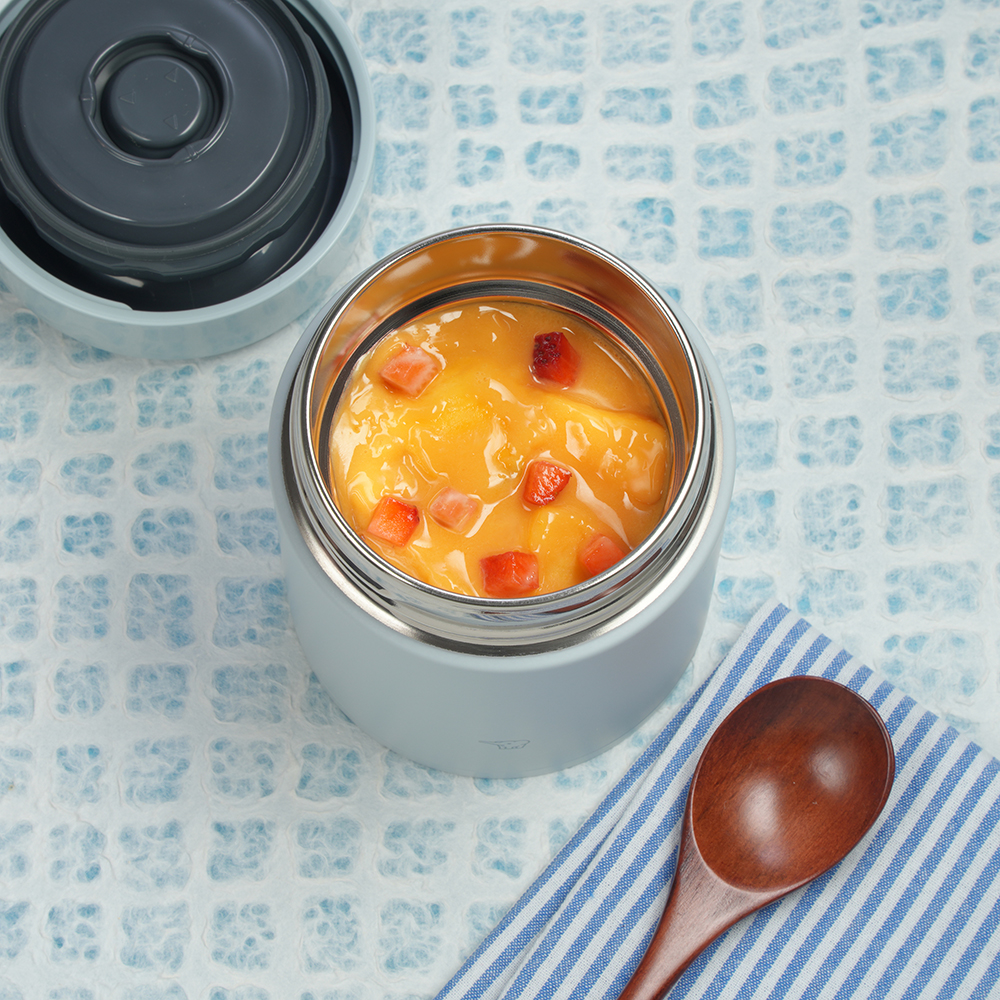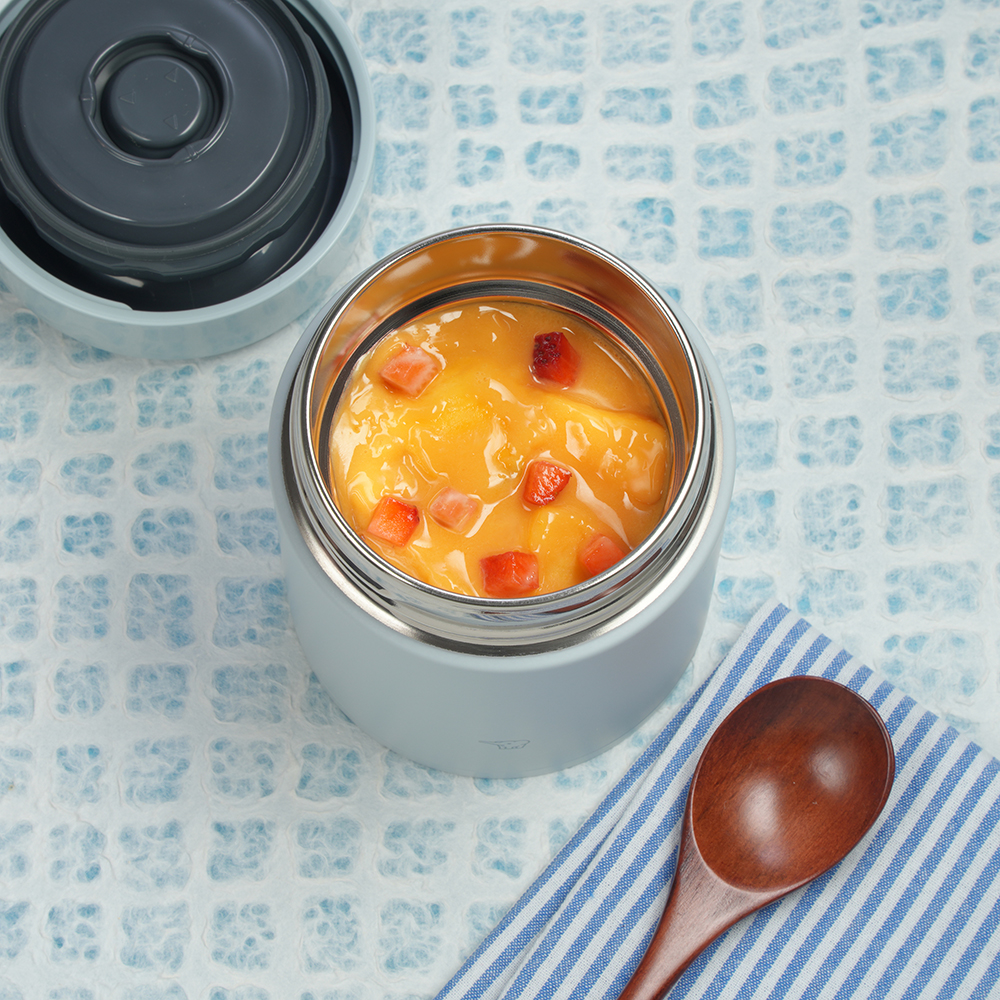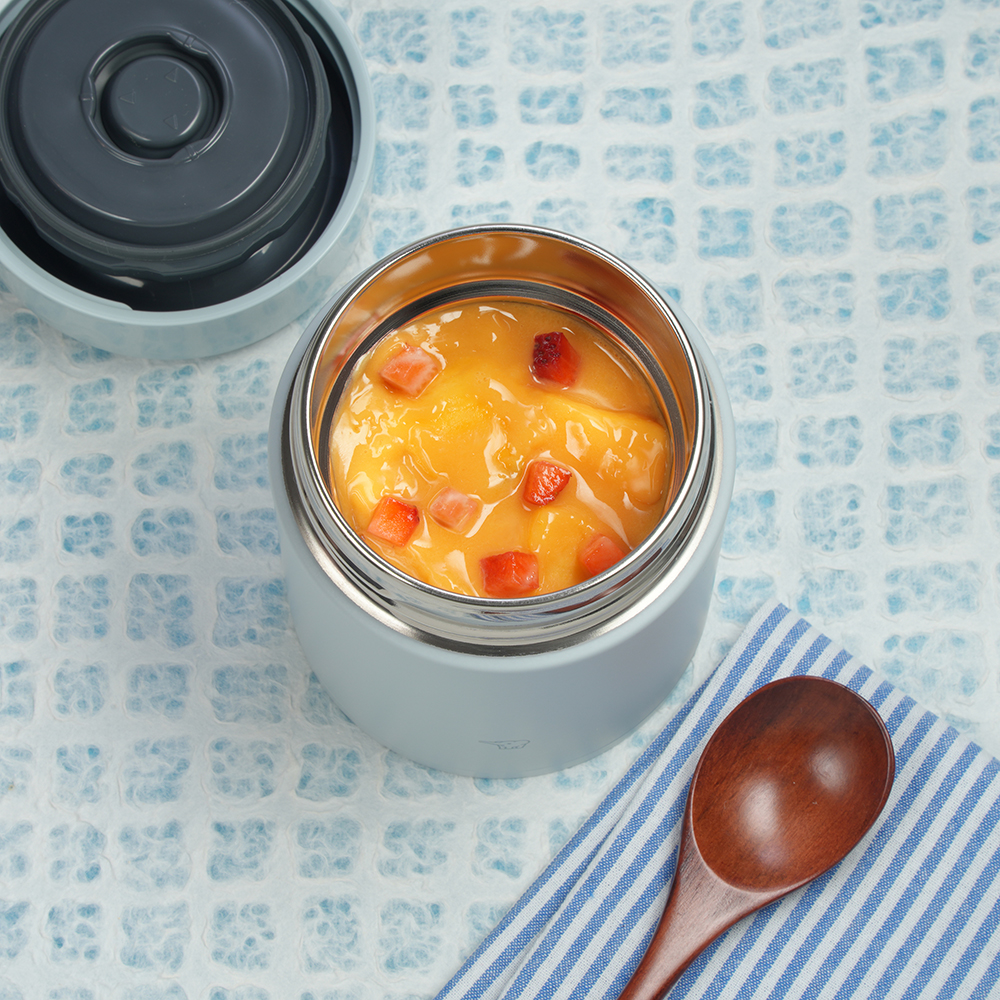 COOKING 101
Dish up your take-out.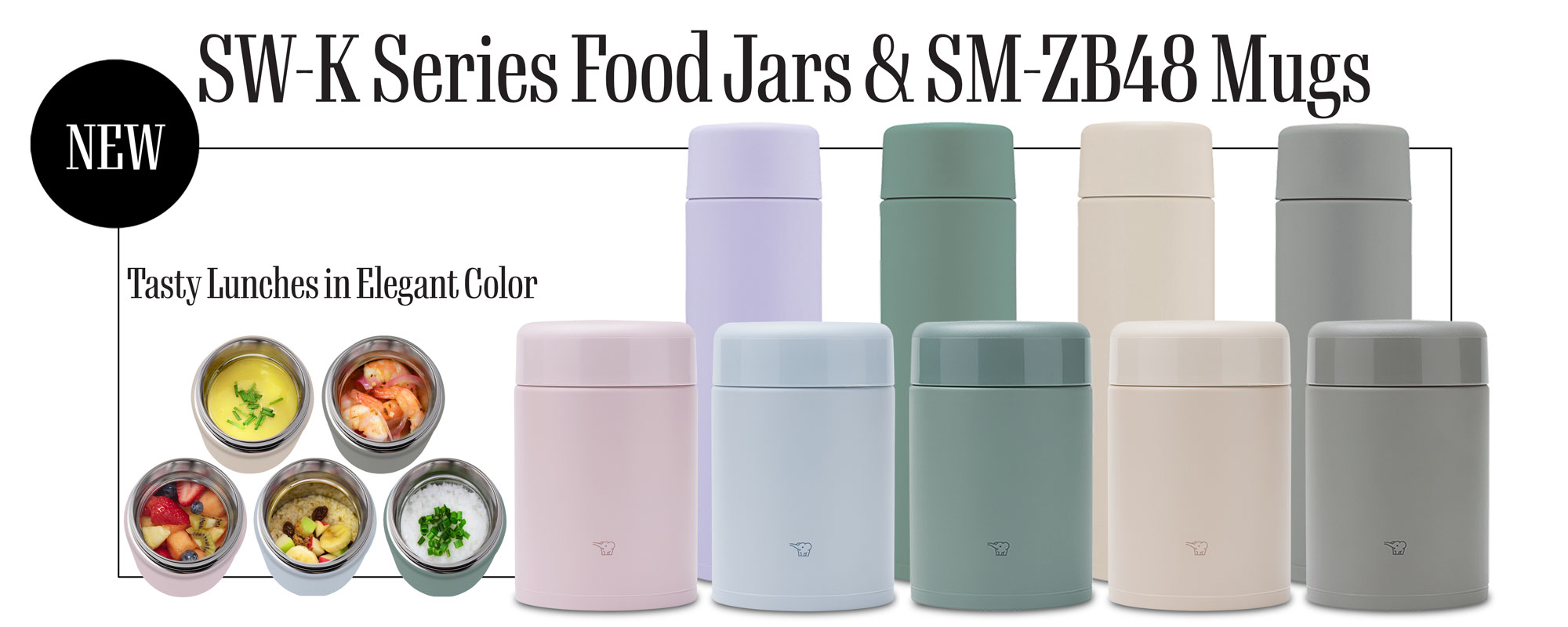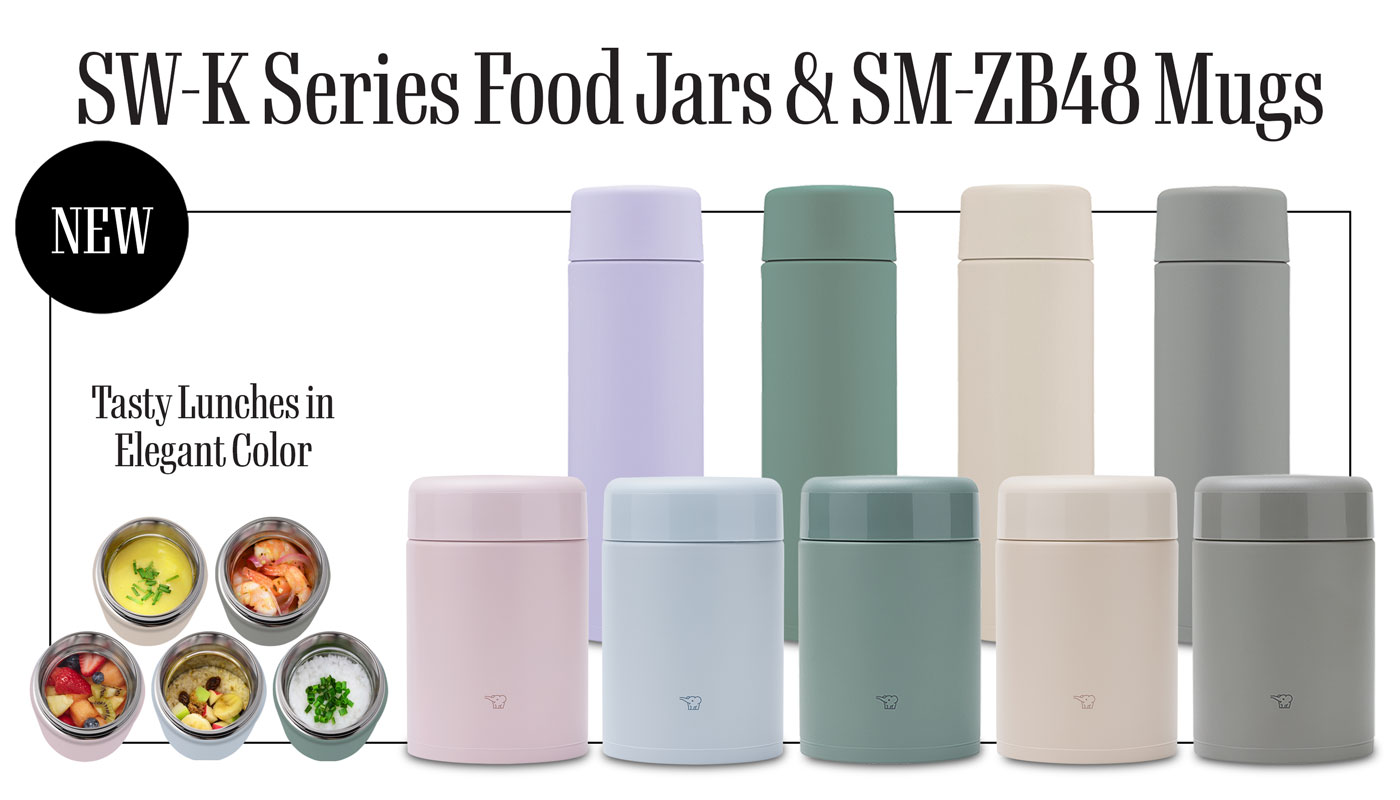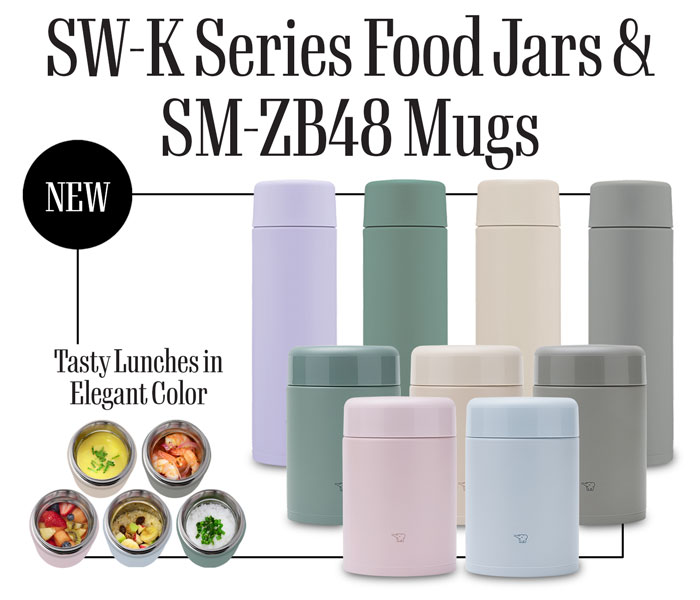 New colors and new technology…our SW-K Series Food Jars and SM-ZB48 Mugs offer a better way to bring your lunch to wherever you need to go, as piping hot or refreshingly chilled as you want. They're easier to use now, too!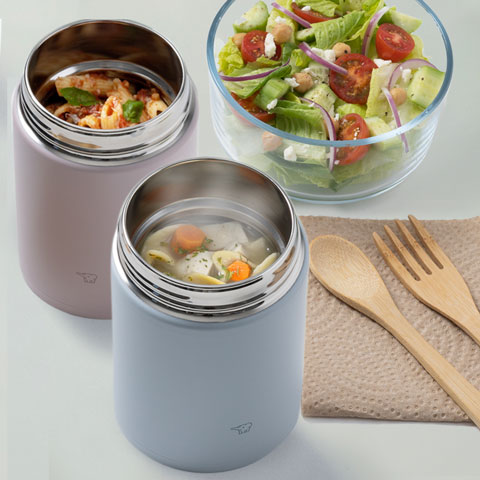 Heat and cold retention are better than ever. If you thought you could eat your meal at the same temperature as when you packed it in the morning, wouldn't that make you excited for lunch?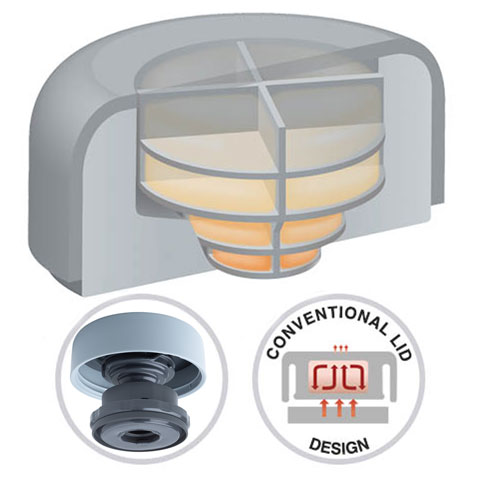 The newly designed Therma Lid keeps the hot or cold inside the food jar longer. Enjoy your lunch the way it was meant to be.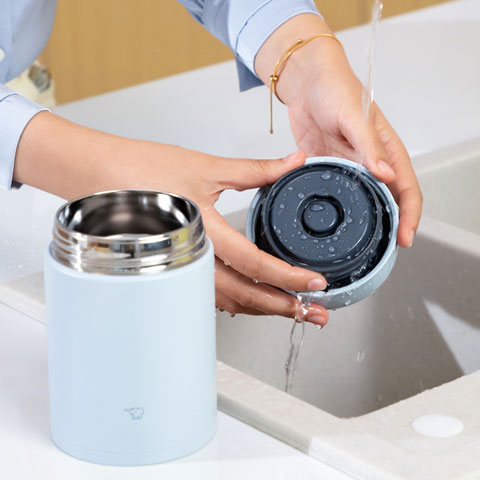 We've simplified the lid construction. That means less parts to worry about when cleaning up—a time saver when drying too.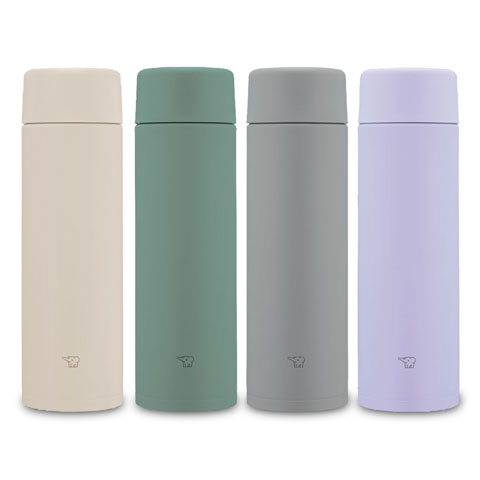 Our SM-ZB48 Stainless Mugs make a great matching partner with our Food Jars. Next time you want to bring a hot or cold drink, add this to your lunch set and complete the feast.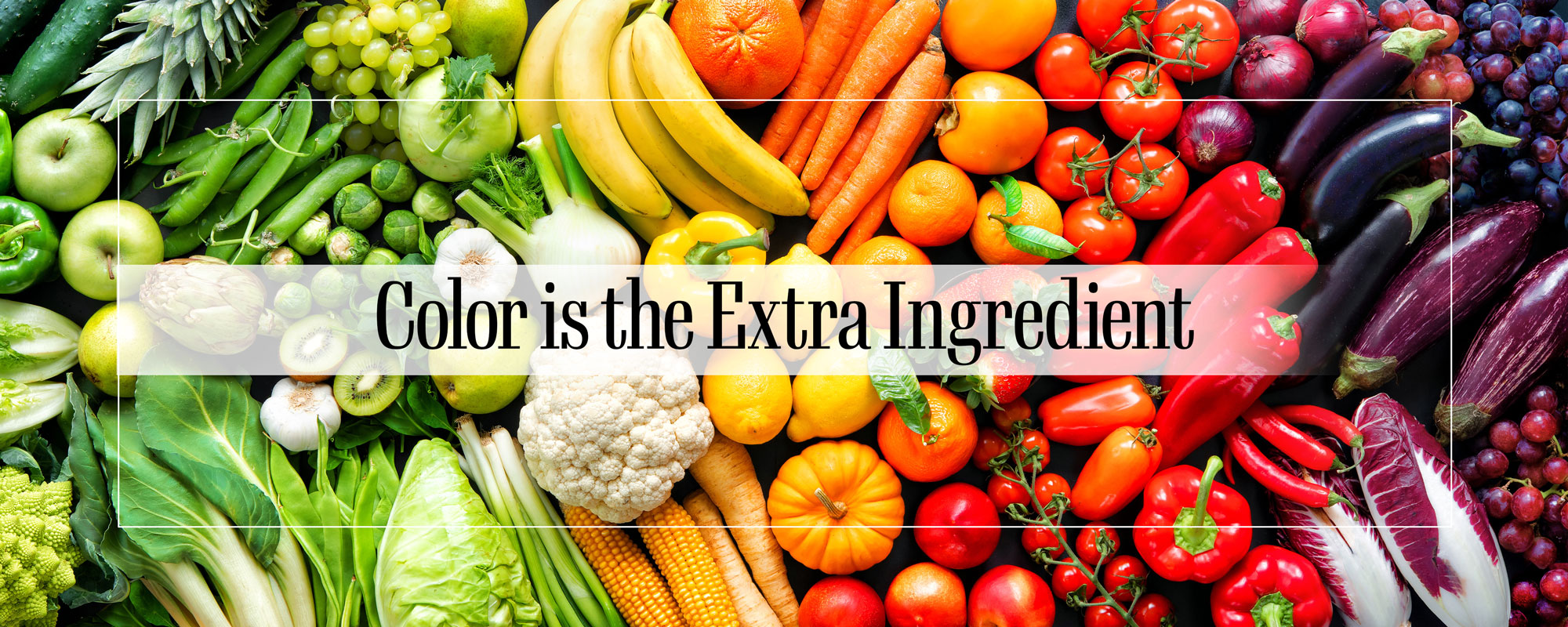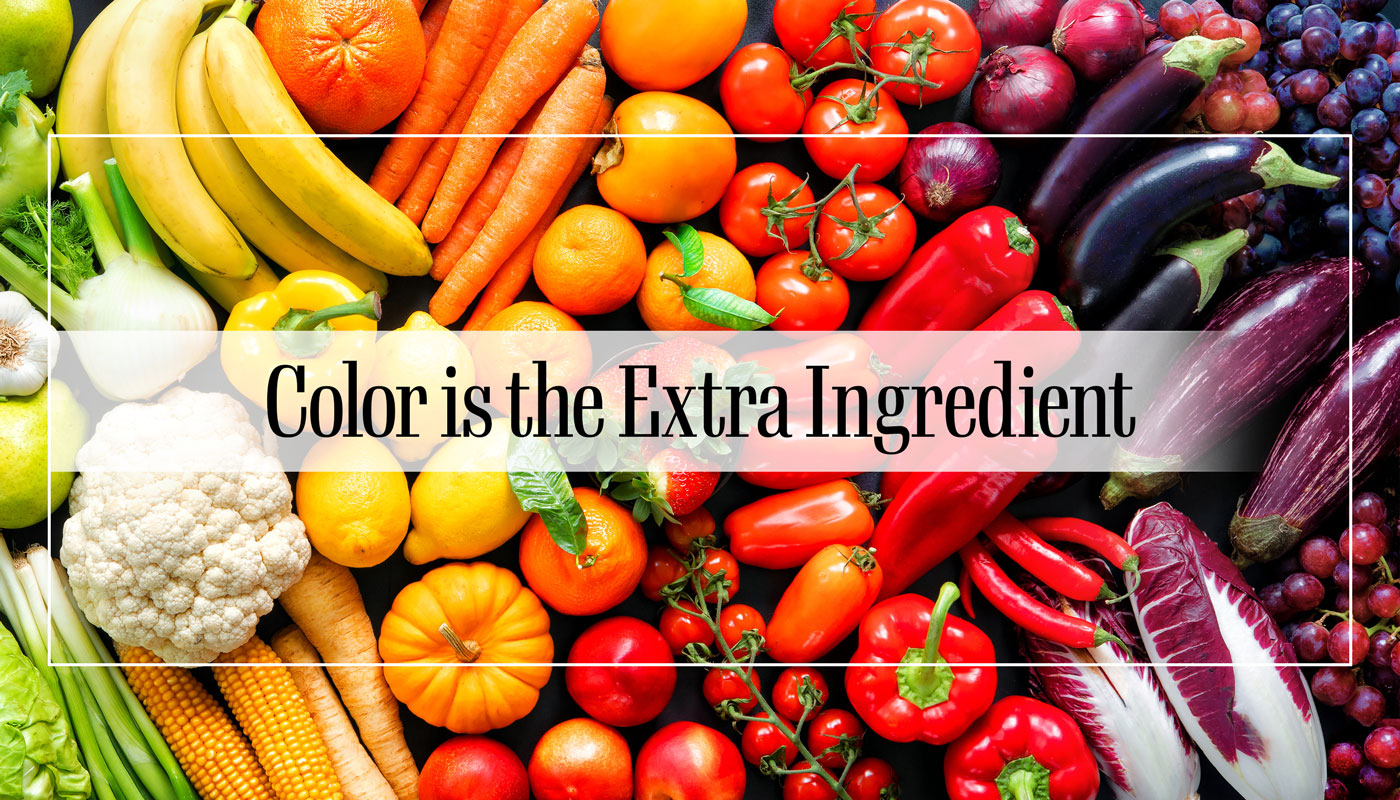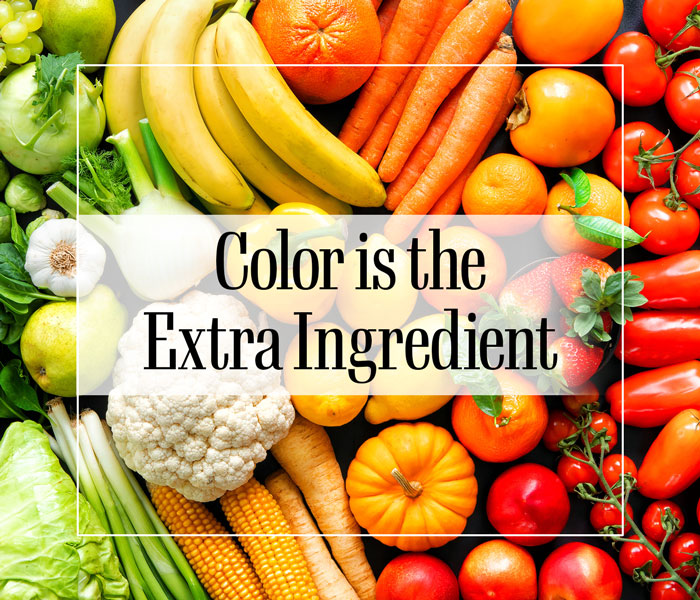 Color is more important to your food than you might think, and its influence is everywhere. The USDA grades our orange juice based on color, to make sure the quality of the concentrated juice that you get from the market has passed their color standard. Many fast food companies rely on certain colors to stimulate our appetite. Color experts believe that red and yellow are the most appealing colors that make us hungry, so they're the most commonly used colors in corporate logos. It's been called the "Ketchup and Mustard Theory" after how marketers use these colors to grab our attention. Now you know…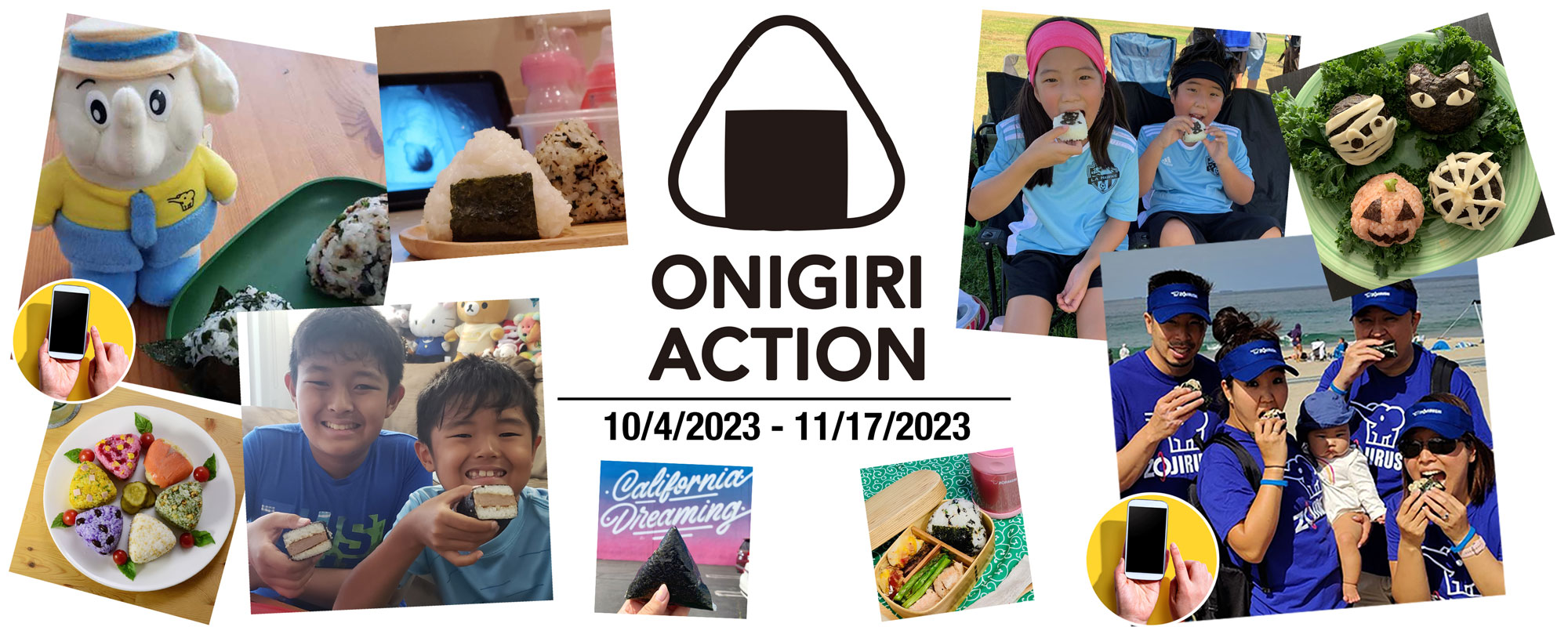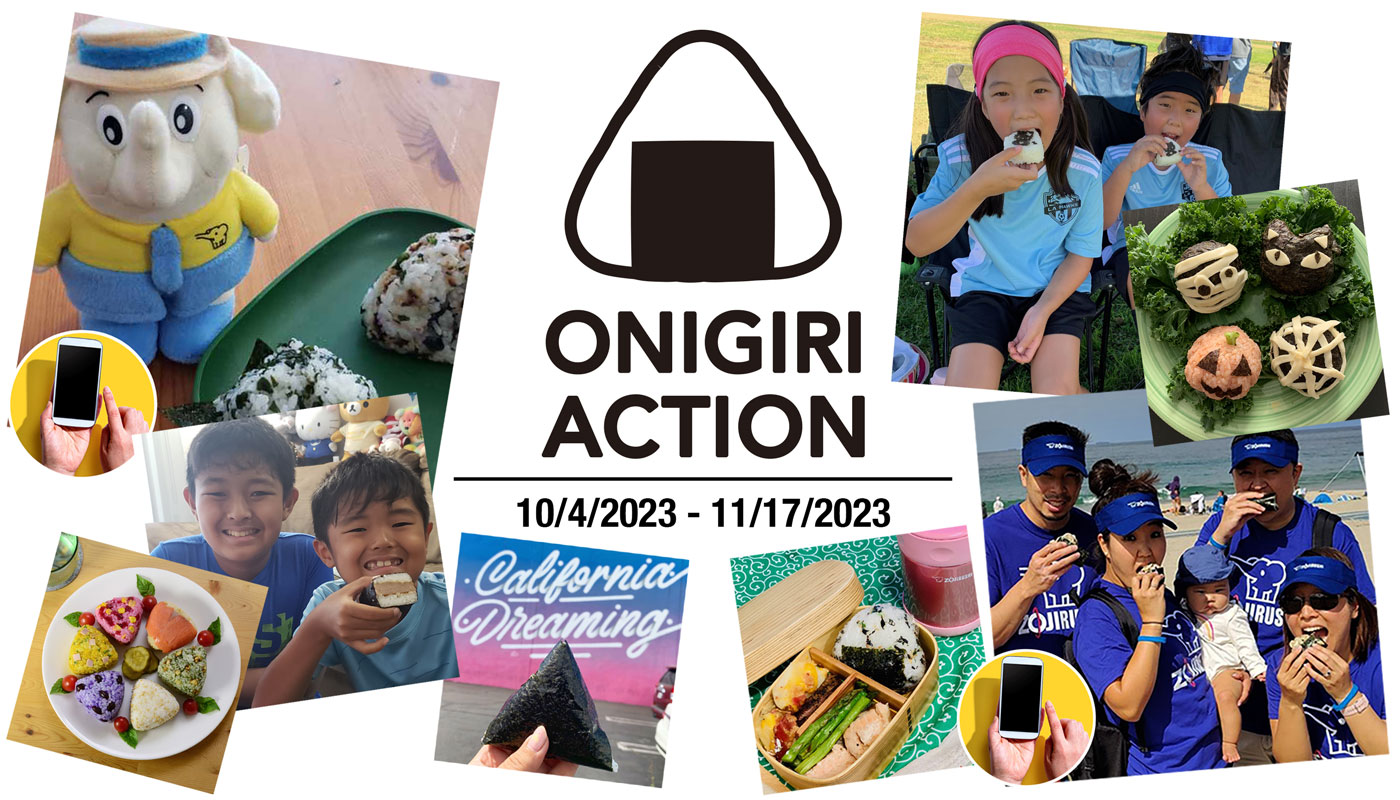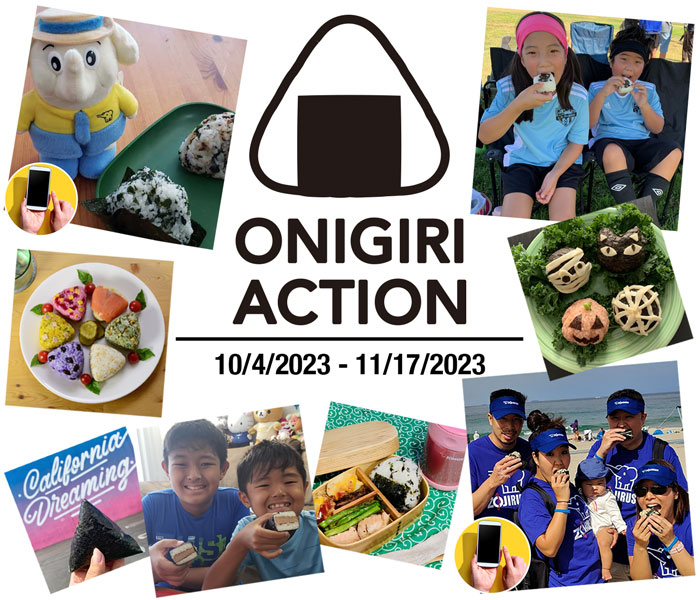 This year will mark the 9th year in a row that Zojirushi will sponsor Onigiri Action, our favorite charity by the nonprofit Table For Two organization. Between October 4 and November 17 2023, just take a picture of your onigiri and post to the social media of your choice, hashtag #OnigiriAction. Or you can post on the Onigiri Action campaign page. Every entry you post guarantees that Table For Two will donate FIVE school meals to hungry kids in need around the world. Let's all do even better this year—post those pics and join us in the fight against food insecurity!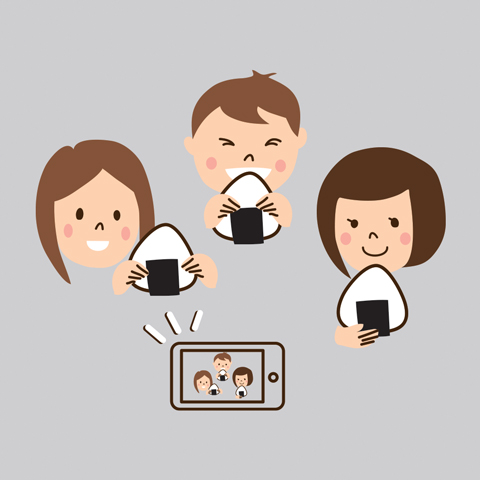 Just take a photo of your onigiri to share.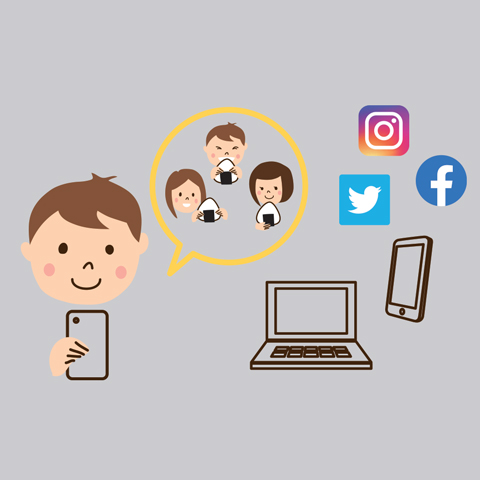 Post it on your social media with #OnigiriAction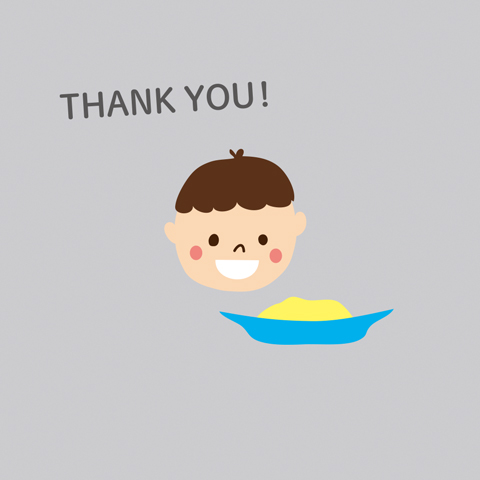 School meals will get delivered.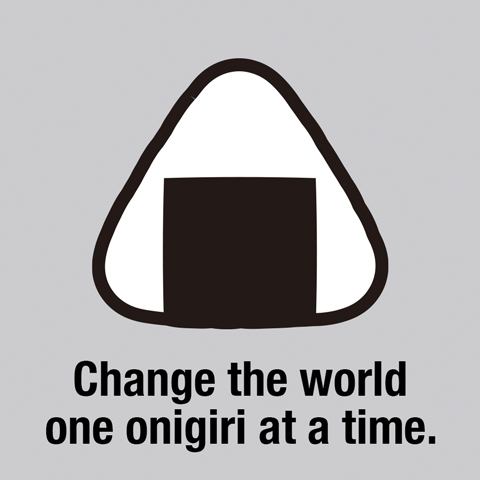 For more info, go to the Onigiri Action Campaign page.
ZOJIRUSHI 101 SUBSCRIBER'S SURVEY
Zojirushi 101 Subscribers!
Click on the link in your email to answer this issue's survey and be entered to win our special prize!
If you have not yet registered, click the SUBSCRIBE button below to receive the next issue of Zojirushi 101 in your mailbox!