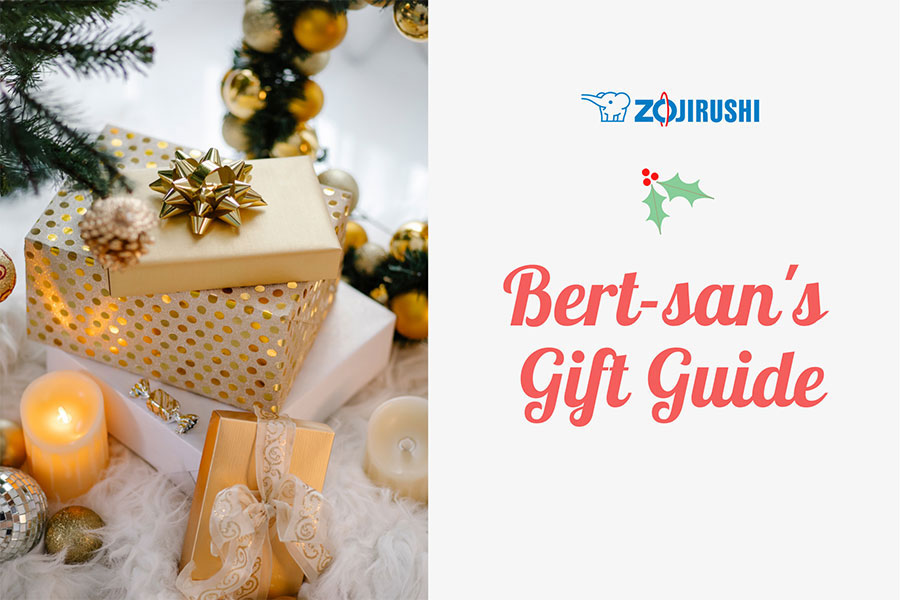 It's time for another holiday gift guide from me, featuring all Zojirushi products of course. But I've got specific reasons for choosing these; so from a non-cook and older dude who can still learn new tricks, here are my choices for the perfect gifts for this wacky year.
And BTW, I should mention all of the electronic products mentioned here can be purchased on the new Zojirushi online store.
This is the exact same model that I own—and the most trusty appliance in our kitchen for a rice lover like me, which I used to full advantage on National Rice Ball Day to make this Okinawan Spam Musubi. The one menu setting that is probably overlooked, but absolutely useful, is the Regular/Softer/Harder setting that is perfect for fried rice. When I did my Island Style Kimchi Fried Rice I didn't really have day-old rice (best for fried rice), so I just cooked up a fresh batch and used the "harder" setting—worked like a charm and gave me non-mushy fried rice!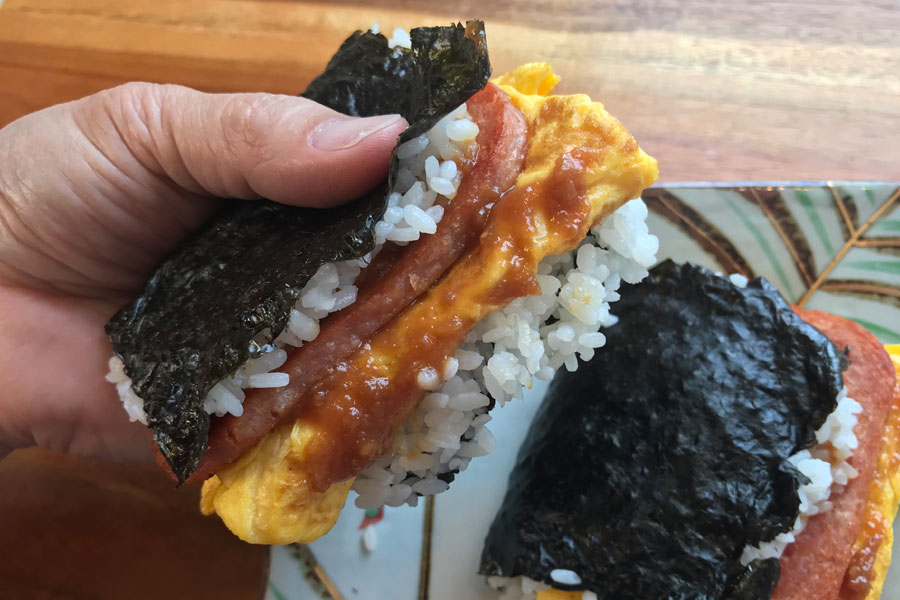 I like this one for the shape, build and outer skin texture. First of all it's made with their polished steel interior so if you're not into non-stick coatings, this is the bottle for you. The lid is one of the best that Zojirushi makes in my opinion. A flip-open, push button style that you can operate with one hand, including a lock. Two more important features that I love—the lid flips open 180°, so it completely clears my nose (!), and it disassembles completely so I can wash everything. This was the most annoying whenever I bought the other brands; that maybe they were insulated and leakproof, but you couldn't clean them! And trust me, they can get moldy! Hopefully Zojirushi will introduce more colors to this line, but meanwhile both the black and orange are pretty cool. Here's my test drive out in the field.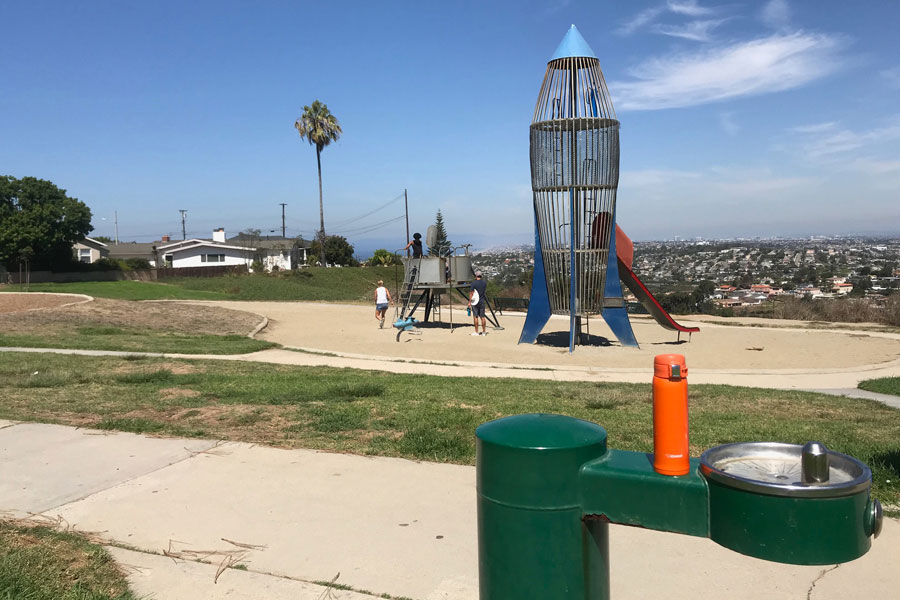 How would I use this, you might ask? Well, actually, this is the kind of gift that you may not appreciate until you need one at a family get-together or just if you like drinking your coffee or tea throughout the day. That's when you'll think, "Oh yeah, we got one of those from (fill in the blank) for Christmas!" Seriously, a cool design combined with superior heat or cold retention is a handy thing to have, and will be appreciated by anyone. And guess what, not everyone has a water boiler, so a thermal carafe serves the same purpose! HIDDEN BENEFIT: a glass lined thermal carafe like this one means it will not absorb odors or stain because it is non-porous. When we did our hot pot at home I used it to pour broth into the pot to replenish the soup stock. Brilliant!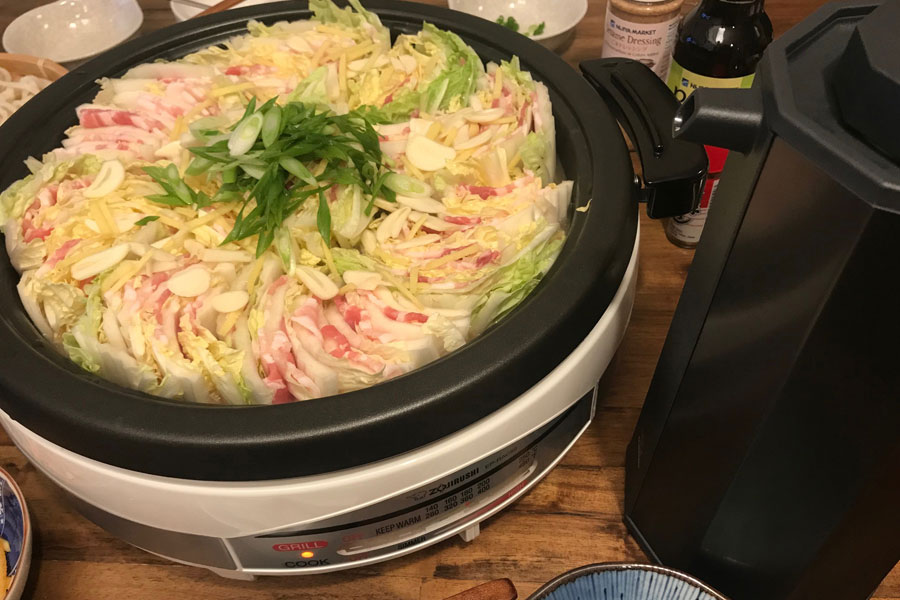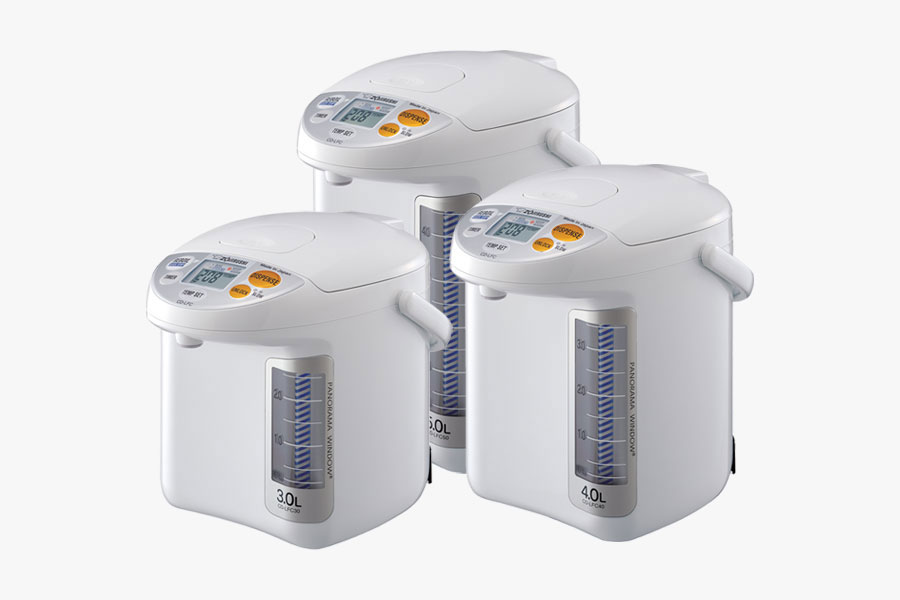 Micom Water Boiler CD-LFC30/40/30
If you want to splurge just a bit more, you might want to get an actual water boiler. I cannot tell you enough how valuable this product is on our kitchen counter. You can read my review here.This model is short and squat and low profile, but still fills up with 3 Liters of water, plenty enough for our family. BONUS! I discovered just today that the lid comes completely off, allowing me to refill the tank from my refrigerator water dispenser—that's a plus since I don't have a filter running from my sink. Having immediate access to hot water is a luxury; and it helps me make jello anytime I want, ha! See my Broken Glass Jello for more fun! Get yourself or someone else a water boiler—you can thank me later…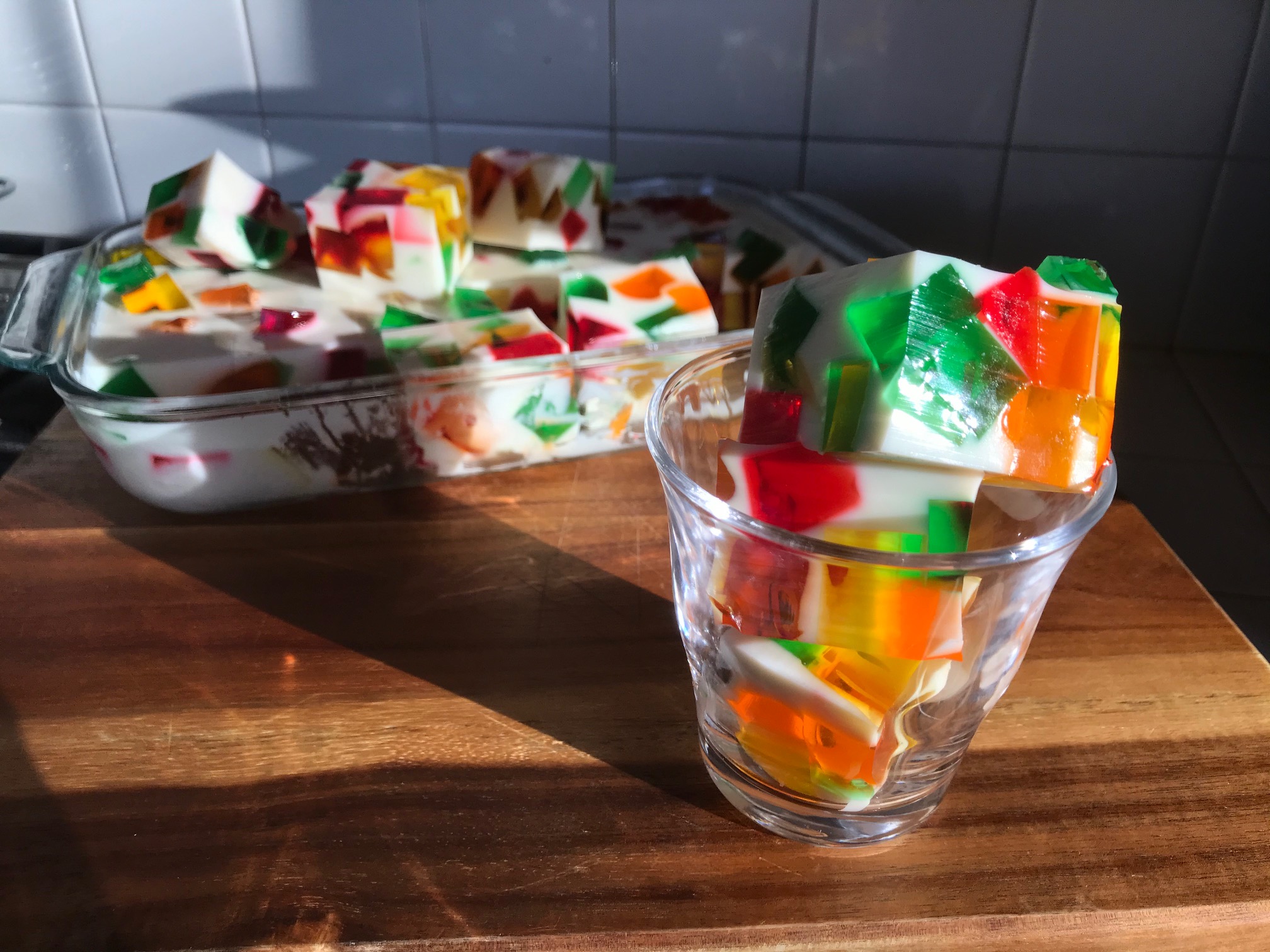 This is one appliance I can honestly say is fun. People say the act of kneading bread is therapeutic, which is why baking bread has been skyrocketing. Yeah, it's OKAY…but I like getting to the end result for my fun. The Maestro® bakes a smaller 1lb. loaf—again, plenty enough for our family to consume before going stale. But it still has the full range of menus so I've even used it to make jam. Shhh…don't tell my wife, but she recently made from scratch a batch of Concord Grape jam. She peeled and boiled the grapes and everything. My jam made with frozen blueberries in the Maestro® tasted better (my opinion). The Blueberry Bread I made uses dried blueberries and the automatic dispenser that comes with the breadmaker to drop the berries into the dough. All you do is push the button, and about 3-1/2 hours later—fresh baked blueberry bread!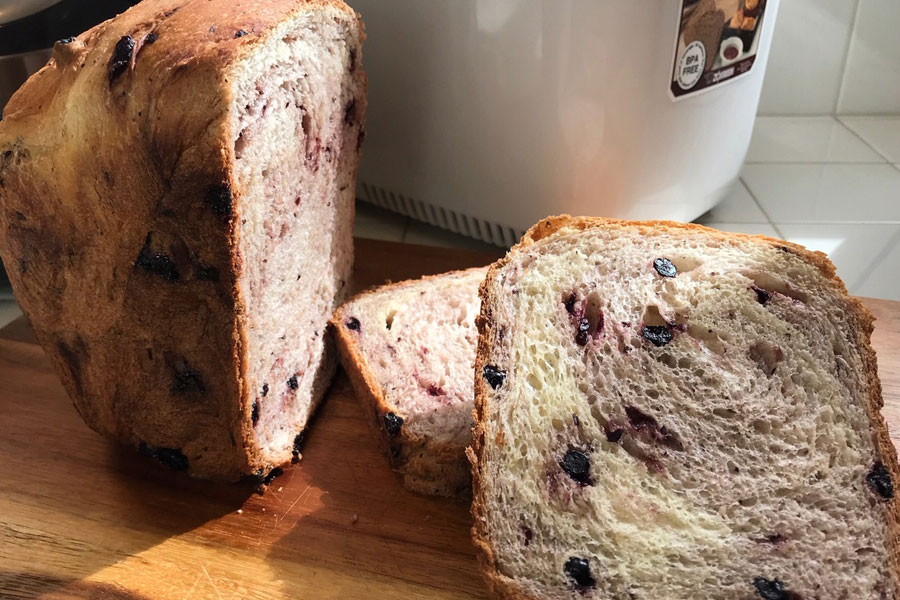 I just reviewed this product a couple months ago and it was fantastic. You can read how I baked a Margherita Pizza, a Zucchini & Corn Pizza and a Plum & Peach Galette, all with this toaster oven. It has a large enough capacity to replace your regular oven for most dishes, and you can see from the review that I was able to load a 10-inch cast iron skillet to make the Zucchini Corn Pizza. I was impressed with the sturdiness of the rack, too! This is a super impressive countertop appliance that looks so good with that black mirrored oven door—trust me, whoever gets this as a gift is going to be extremely happy.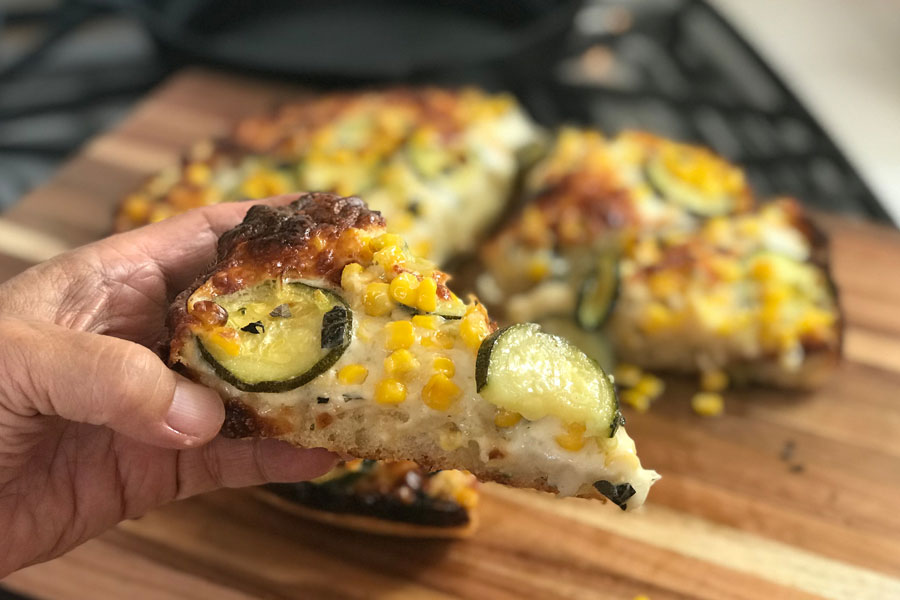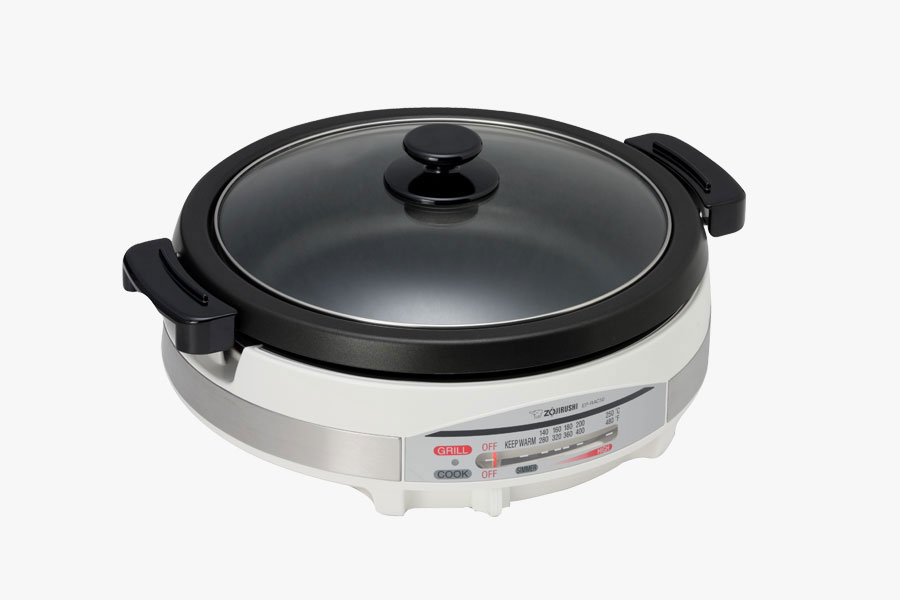 Gourmet d'Expert Electric Skillet EP-RAC50
It seems like there's no limit to how I can use this item, and I think I've only scratched the surface. At first when I chose this skillet over the smaller EP-PBC10, I thought it might be too big for us. But I'm glad that I did. For one thing, the shallow pan that it comes with was handy for the Kimchi Fried Rice that I made a couple months ago, so there's that versatility. And the large size just makes it easy to cook anything, especially if it has soup stock in it that requires the deep pan. At the beginning of this year, I wrote about our traditional Sukiyaki that our family does for every New Year. We'll probably do it again this year on New Year's Eve. It's fun to have traditions—you can count on them to be consistent, even if everything around you isn't!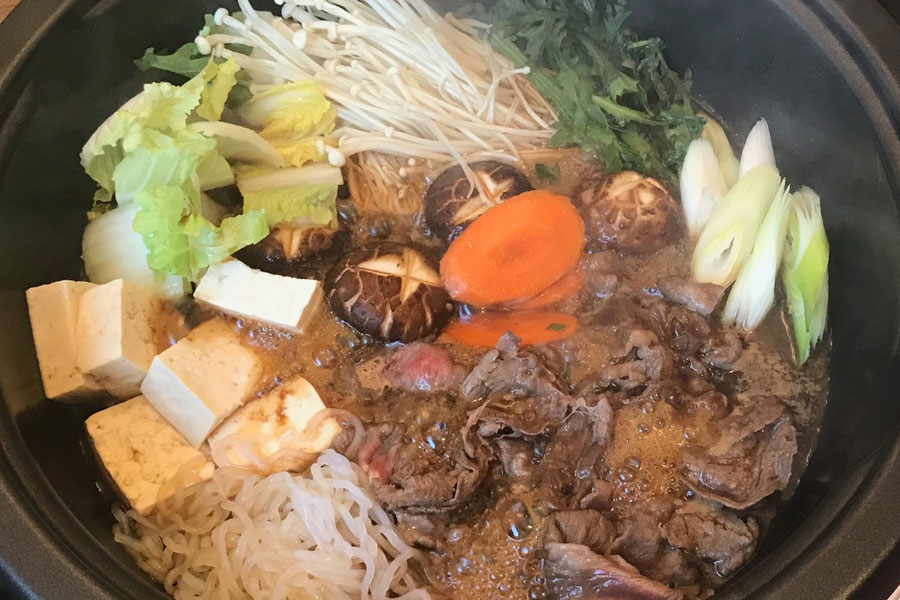 Just For Fun
What kind of fruit is this? These are ginormous Muscat Grapes that we found at the Asian supermarket. $26.99 for a bunch—there were 44 grapes. You do the math. They were delicious though! To me it tasted like mango, or maybe cotton candy–except more sophisticated.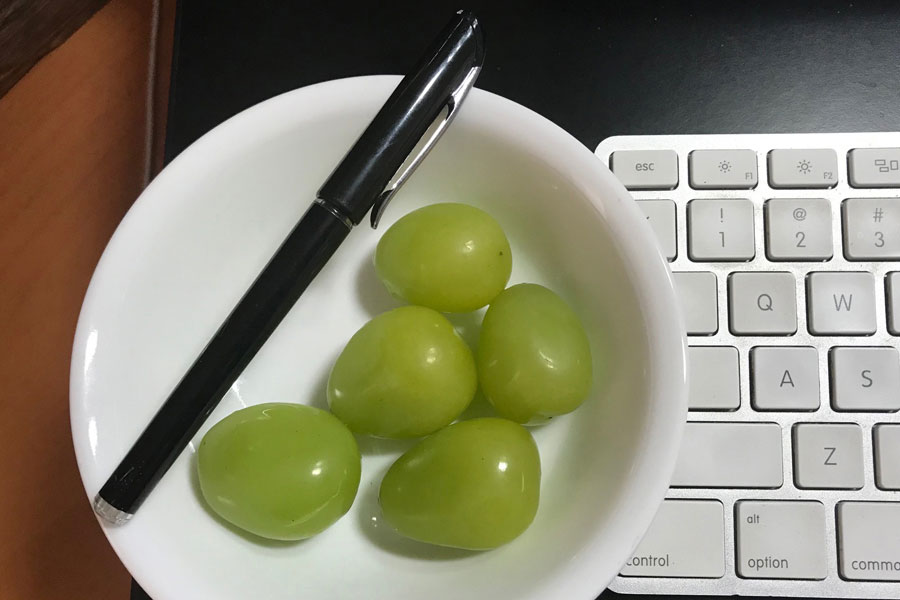 Season's Greetings From Us!
Thanks for reading my posts this year; I really hope you enjoyed my stories. Here's a collection of Santa pictures of my kids—all the way up until my oldest was 21 years old! Aren't these great? They complained a lot as they got older, but we made them do it!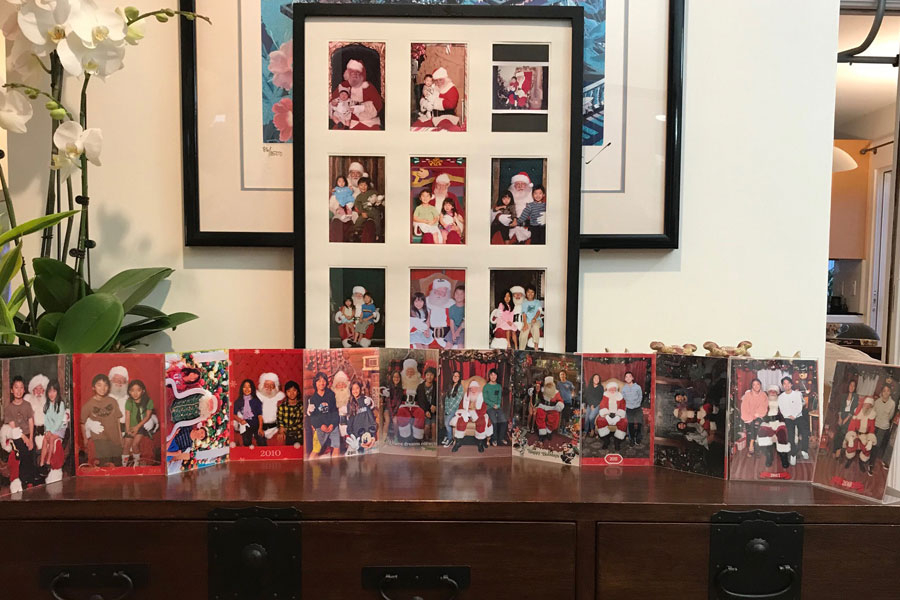 photo credits: all photos by Bert Tanimoto, Zojirushi product photos by Zojirushi America Corporation, gifts by Marco Verch used with permission under Creative Commons license