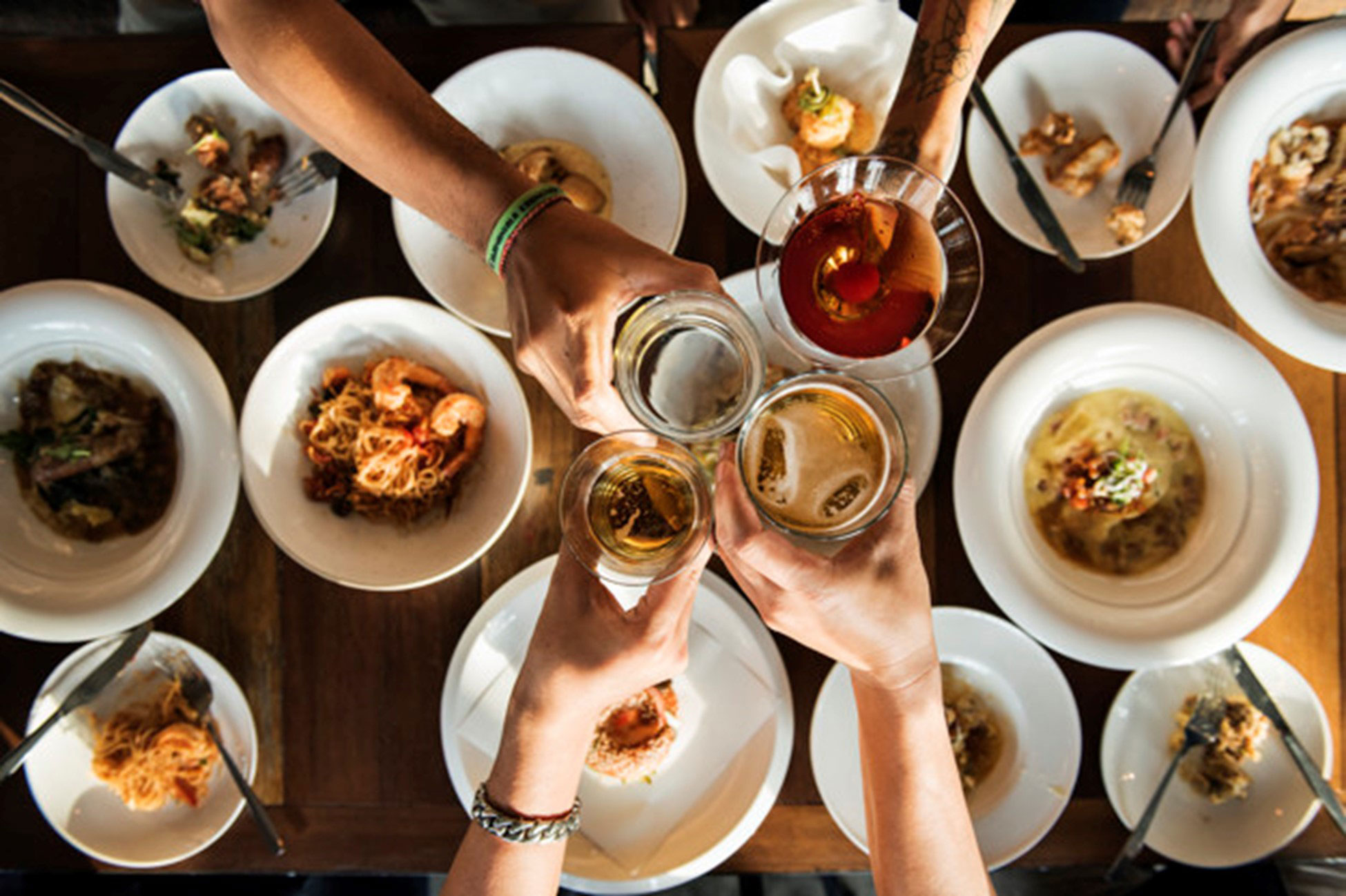 The holiday season is something we look forward to all year long. A time to catch up with old friends safely and to have some of our favorite meals with our favorite people. If you are hosting this year's get together and are looking for delicious crowd-pleasing recipes that will allow you to spend less time in the kitchen and more time with your guests, look no further! Here are our top recipes and kitchen tool tips to give you a hand with your upcoming gathering.
A Warm Welcome
Welcome your guests with a warm beverage when they first arrive. Program your Micom Water Boiler & Warmer (CD-NAC40/50) in advance to one of 4 keep-warm temperature settings, ready for the welcome beverage you plan on serving. Your guests might enjoy:
Houjicha: A Japanese tea, unique from other green teas because it is roasted over charcoal, and therefore the leaf color tints reddish brown. This roasting creates a distinct and soothing aroma.
Oolong Coconut Milk Tea: A slightly sweet milk tea, offering a creamy afternoon treat that's perfect for vegan and dairy-free guests. Boil and add in your favorite boba for a fun twist on this drink!

Matcha Made in Heaven

: For the adults, consider this warm matcha cocktail. Subtly sweetened with honey to complement a delicate matcha flavor, paired with whiskey and garnished with lemon.
Dinner on Standby
Many Zojirushi products have a Keep Warm setting to help you prep for dinner beforehand and keep your foods hot until ready to serve. Utilize your appliances to free up time! Our Gourmet Sizzler® Electric Griddle (EA-BDC10), for example, helps prepare appetizers ahead of time and uses the keep warm feature so they stay at the perfect temperature until guests are ready for seconds.
Offering appetizers on skewers is a great option if you're running out of serving spoons or want to offer guests a quick grab-and-go right from the skillet while they're waiting for dinner to be formally served. Some of our favorite options for appetizers on skewers include Corn Dog Nuggets and Cheesy Spinach Munches.
Making dinner rolls for a family get-together? The automatic rise-then-bake function on our new Micom Toaster Oven will proof the dough for the second rise and then automatically bake it for you. Bonus: it frees up your oven for other dishes! The Micom Toaster Oven (ET-ZLC30) can also help you make delicious Spanakopita, a savory pastry pie made with a spinach and cheese filling, inside of a buttery and crispy filo crust – perfect for a side or an appetizer.
If you're wondering how to offer a time-saving twist on main entree classics, consider making Rolled Stuffed Turkey Breast, a more compact and faster way to offer roasted turkey using our Multicooker (EL-CAC60), or a Spinach and Turkey Lasagna using the Home Bakery Supreme® Breadmaker (BB-CEC20).
A Sweet Ending to a Sweet Day
The best dinners end with dessert and a good cup of coffee. A Zojirushi air pot will keep your coffee hot to the last drop, without making it bitter. Air pots are great for self-serve beverage stations, too!
Did you know you can prepare many delicious desserts using the Home Bakery Supreme® Breadmaker (BB-CEC20)? Here are some of our favorite recipes you can use to close out your holiday meal:
Skillet Bread with Cranberry Cheese Dip: A delicious finger food that can be baked right in a cast iron, with a cranberry cheese dip that's a holiday treat.
Bourbon Street Beignets: Donut hole-like pastries that are coated generously with powdered sugar, and a New Orleans classic

Choco Cornet

: Shaped like an instrument, the Italian-named pastry is a treat any chocolate lover will love
What are your favorite Zojirushi appliances to use on busy days? Are you planning on trying any of the recipes or tips we shared today? Be sure to share your experience with us on social by tagging your photos on Twitter, Facebook or Instagram! #Zojirushi #ZoFan