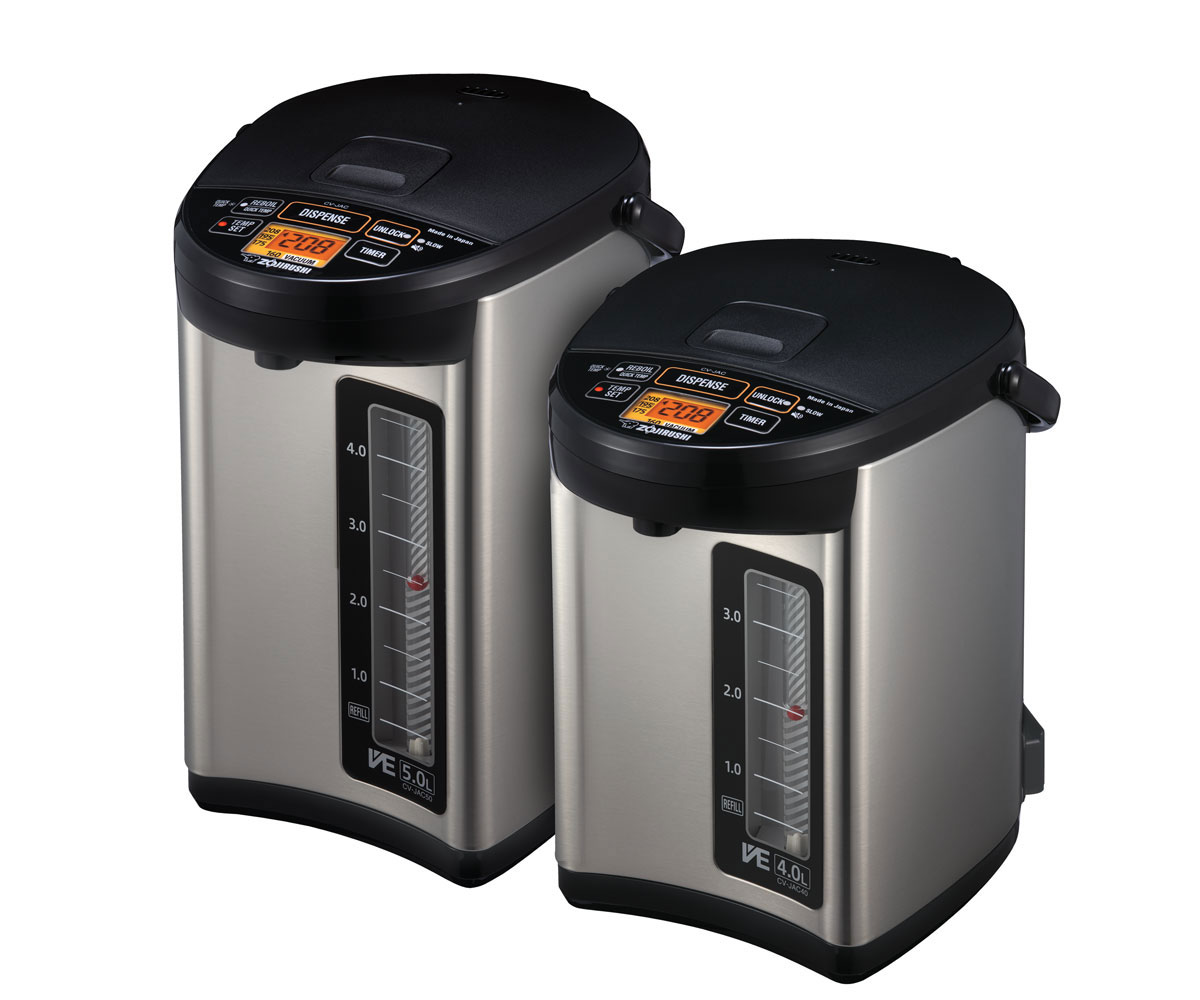 If you're like us – you love to drink tea all year round, either iced or hot. But, in the colder months – and especially around the holidays, a nice cup of steaming hot tea goes a long way for comfort and to set the mood for the season. And whether you want to feel warm and cozy, clear a sore throat, or need a boost of energy, tea is sure to be a type of tea that works perfectly for your needs.
But did you know that different teas are best brewed at different temperatures? If you don't brew at the right temperature, the tea could become bitter or not have the fragrance it should and will not be as tasty. Zojirushi water boilers have different temperature settings ideal for various teas so that you can brew your tea to perfection.
That's why we are so excited to introduce our newest water boiler in our Zojirushi lineup: the VE Hybrid Water Boiler & Warmer CV-JAC40/50. This water boiler has 4 different temperature settings that can be selected to brew different types of teas at their ideal temperature and even uses our Super VE (Vacuum-Electric) hybrid technology to save energy.
Here's a closer look at our newest product's features, followed by a detailed guide on mastering the art of tea with this water boiler.
The Gift that Keeps on Giving: The VE Hybrid Water Boiler & Warmer CV-JAC40/50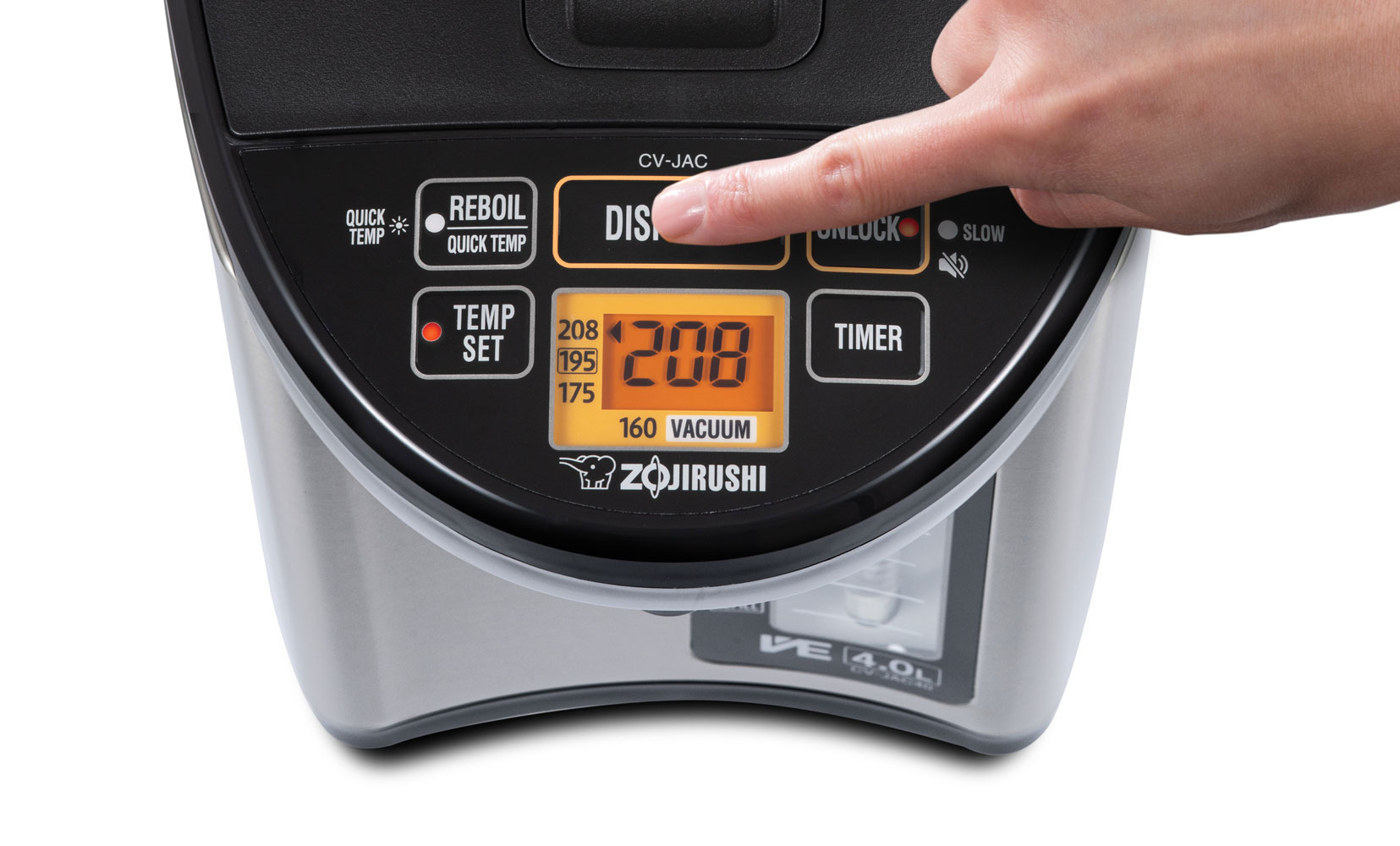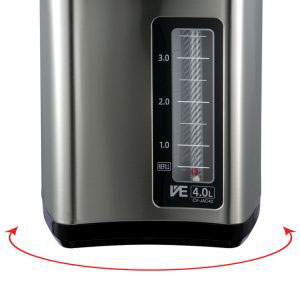 Advanced Design: This appliance is available in two sizes that hold up to 4 or 5 liters of water at a time. The easy-to-read orange LCD control panel always shows actual water temperature, and its wide window water level gauge includes a red ball indicator to show you the water level. The inner sleeve also features distinct water level lines, so you know exactly how much you're pouring in at all times. Lastly, the base of the water boiler features a built-in swivel that comes in handy when dispensing water.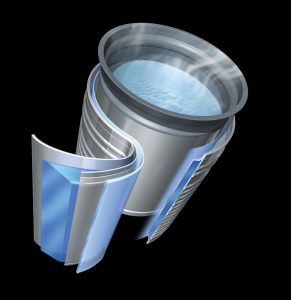 Super VE Hybrid Technology: Featuring Super VE hybrid technology, the vacuum insulated sleeve on the inside of the water boiler helps keeping water at the selected temperature (160°F, 175°F, 195°F, 208°F) using less electricity, and can even keep water warm without using any electricity when using the "VACUUM" keep warm function. The energy-saving timer function can also be timed from 6-16 hours so that your water is hot and ready for you when you need it, without using energy while not in use.
Saves Time & Energy: Zojirushi water boilers are all designed to boil the water first before keeping it warm at the selected temperature. This was designed for safety, as well as to reduce the chlorine in water. If using bottled or purified water, this step can be omitted by using the Quick Temp Mode, which skips the boiling process and heats to the select temperature (160°F, 175°F, or 195°F), reducing time and energy.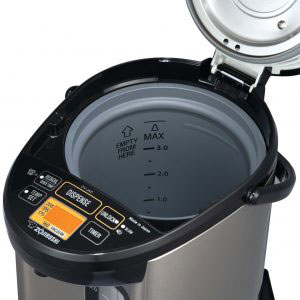 Safe & Easy to Clean: This water boiler's lid completely detaches to make the cleaning and filling process seamless. The interior is made with nonstick coated stainless steel, and as always, all surfaces that come in contact with food or water are BPA-free. For safety, this machine automatically shuts off to prevent boiling when dry, and features an automatic dispense lock to prevent accidental dispensing. In-lid and in-spout guards also prevent dripping when the machine is not in use.
Bonus for Coffee Lovers:  If you love your coffee just as much as you love your tea (or prefer it instead) – this water boiler's Café Drip mode dispenses at a slower pace to create the perfect pour for drip coffee, as well.
Zojirushi's Guide to Brewing Tea using the VE Hybrid Water Boiler & Warmer CV-JAC40/50
Brewing tea is truly an art, and the Japanese have been mastering this practice for centuries. If you brew a cup that is too cold, you might end up with a watery, dull cup of tea, and if too strong, the tea will become unpleasant. Fortunately, the VE Hybrid Water Boiler & Warmer CV-JAC40/50 heats your water to the four temperatures shown below at the click of a button, so all you need to do is click, dispense, and enjoy.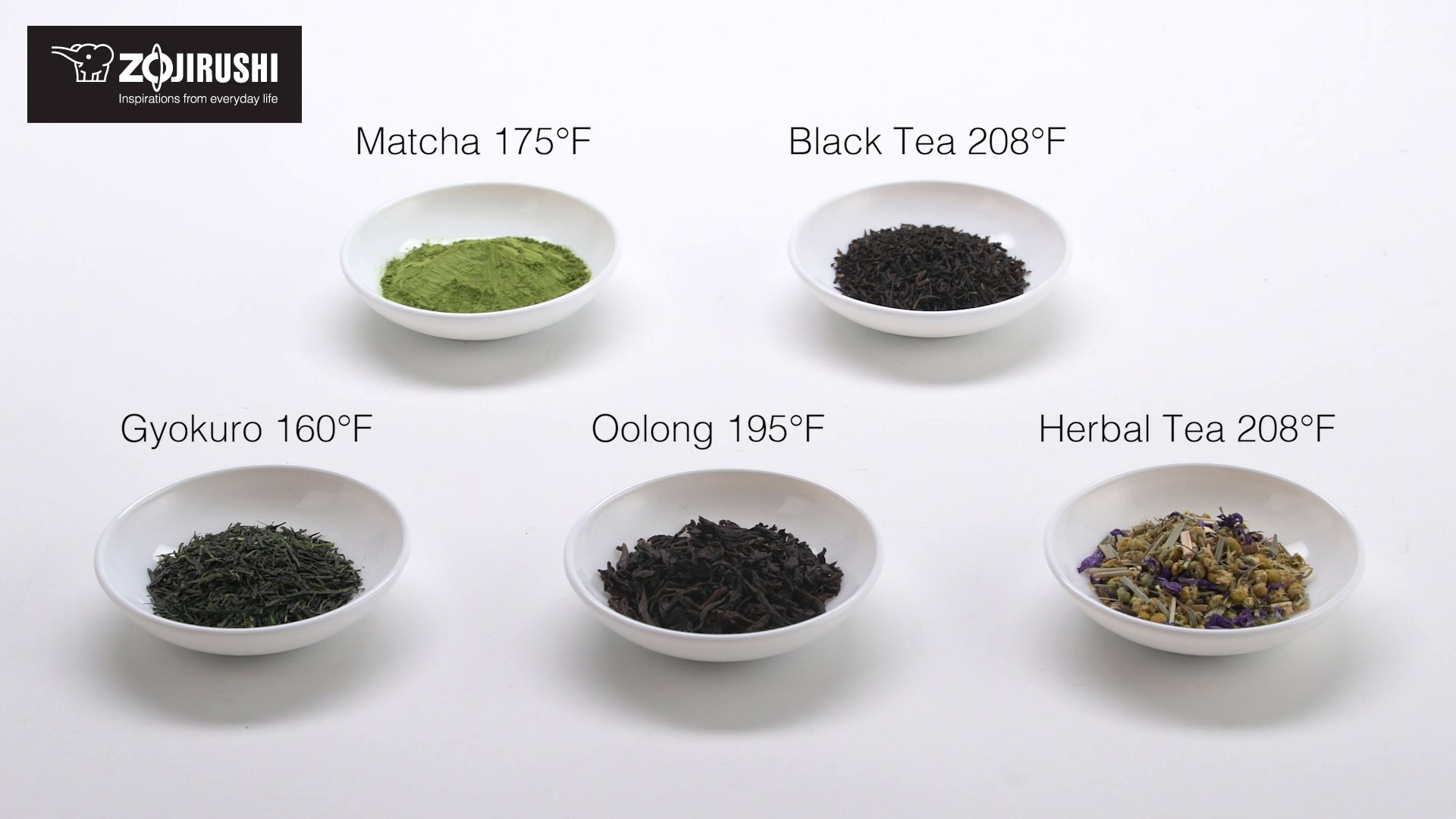 160°F: Gyokuro. This specialty tea requires a lower water temperature to ensure optimal extraction.
175°F: Matcha, Green Tea, and white tea. At this temperature, the water is simmering but not boiling. If the water is too hot, you risk burning the tea leaves, which will result in a very bitter cup of tea.
195°F: Oolong. This water is almost, but not quite boiling. Oolong tea falls between green and black tea and can be darker, bolder, or more delicate like green tea.
208°F: Black tea and herbal tea. Water at this temperature is at a full boil. Herbal teas specifically can be steeped for longer periods of time, because they do not contain caffeine.
There are a few things to keep in mind for optimal performance. Check the unit at least once every 3 months for scale build-up. Minerals like calcium will accumulate on the interior surface and if not cleaned will cause issues with dispensing. You also don't want to taste bits of scale in your tea. If you see scale built-up inside, learn how to take care of it by watching this helpful video:
What kind of tea do you like drinking best? Did you learn something new from our ultimate guide to brewing tea? Be sure to share your experience with us on social by tagging your photos on Twitter, Facebook, or Instagram! #Zojirushi #ZoFan