Welcome to the Month of Love, Zo-fans – a time to celebrate your partner, especially on Valentine's Day. While many couples decide to have a date night out, some may opt for a more intimate and romantic night in with a homecooked meal. Making dinner at home is a great gesture, but it can also be overwhelming to make a dish that's more elevated than an everyday dinner, while not being too complicated to make or add hours to clean-up.
We've rounded up some ideas to help you prepare a dinner that's delicious and sure to impress with our best tips for simple prep and clean-up.
Delicious Appetizer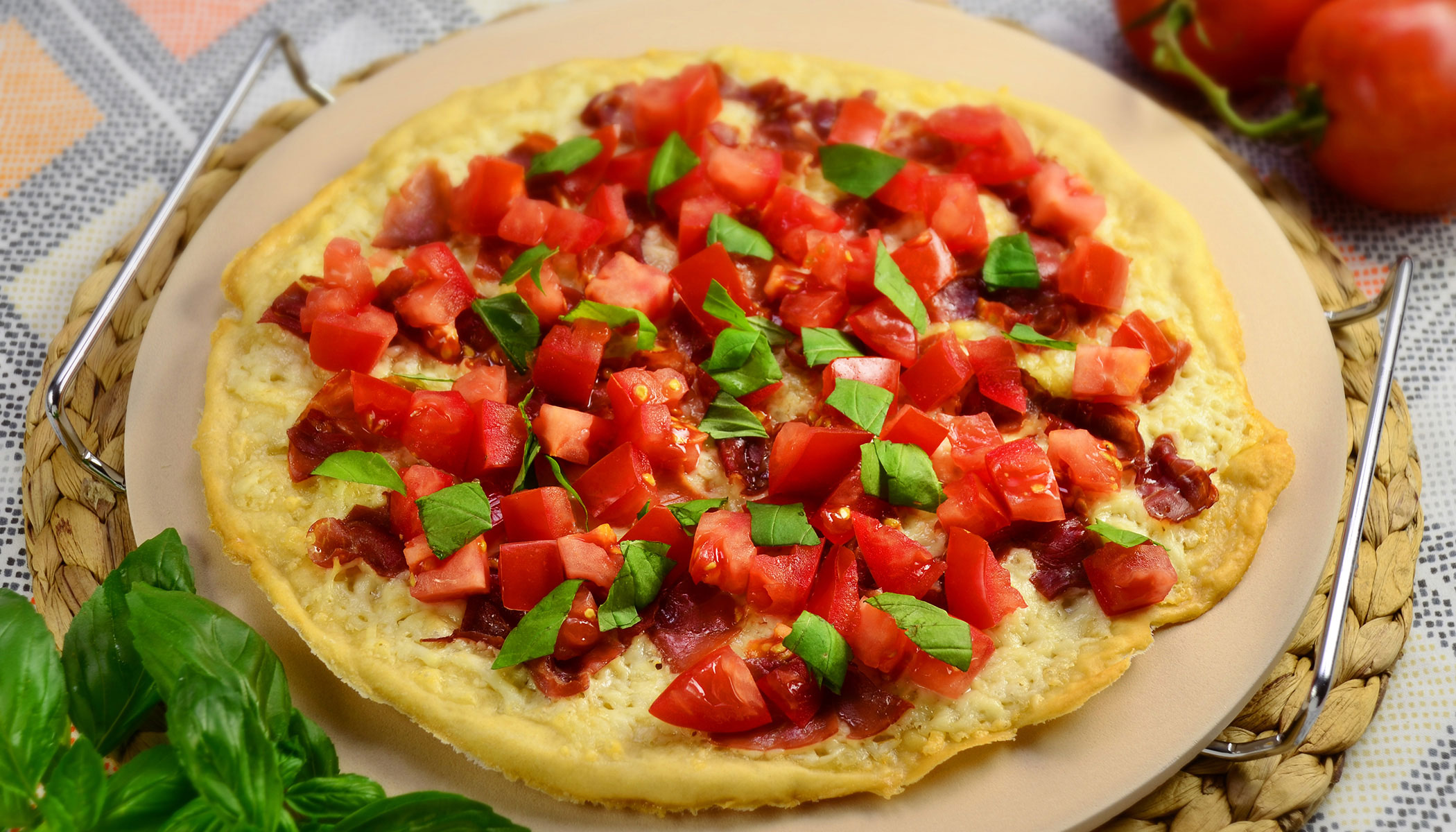 Tomato & Basil Appetizer Style Thin Crust Pizza: Use your Zojirushi Breadmaker to make a homemade pizza appetizer, with fresh tomatoes, prosciutto, and cheese. Simple, yet refined. A wonderful beginning to any meal.
Side Dishes to Pair with Your Meal

Caprese Rice Salad: Use your Zojirushi rice cooker to make this twist on a caprese salad, with a rice base. Featuring pine nuts and herbs, this dish is tasty and can be prepared in advance and refrigerated for 12 hours before serving.
Green Peas and Asparagus Doria: Similar to French gratin, this Japanese dish is made with buttered rice with vegetables, meat or fish, soaked in a bechamel sauce and topped with cheese.
Okra, Asparagus, and Cherry Tomato Salad: This side dish is easy to prepare in minutes, by blanching vegetables with hot water from your Zojirushi water boiler.
Entrée Options

Rolled Stuffed Turkey Breast: Faster than roasting a whole turkey but just as festive. This dish has a delicious stuffing and can be made in our product of the month, the Multicooker (EL-CAC60).
Baked Risotto Lasagna Style: This variation of lasagna is baked to perfection with layers of meat sauce and rice (instead of pasta).
Roasted Chicken and Porcini Mushroom Ravioli with Sherry Sauce: Luxurious porcini mushrooms are the star of this tasty ravioli dish, easy to make using your Zojirushi breadmaker.
Ending on a Sweet Note

Layered Trifle Tower: Not sure about baking? No problem! The batter is baked in your Zojirushi rice cooker. Just layer with custard, whipped cream and fruit!
Chocolate Raspberry Tofu Pie: If you're looking for a non-dairy but luxe dessert to enjoy, try this pie with a smooth raspberry chocolate filling made with tofu.
Do More with Your Multicooker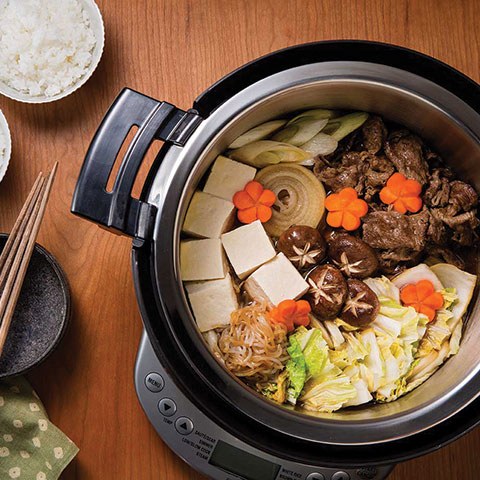 You can use your Zojirushi Multicooker (EL-CAC60) to help with a variety of meals for your Valentine's Day dinner. Nine convenient menu settings include: sauté, simmer, slow cook, steam, rice cooker, quinoa, yogurt, and keep warm. The appliance has 4 temperatures for slow cooking, and preprogrammed grain and yogurt settings that automatically adjust cooking time and temperature to make white rice, brown rice, quinoa and yogurt. The machine also comes with a full color recipe book to continue to make easy and delicious meals to enjoy with your partner. Learn more here:
Easy to Make, Easy to Clean
The best part about Zojirushi appliances is their thoughtful construction, not only for cooking but also for clean-up. Here are some tips to clean and maintain the rice cooker used for your Valentine's Day meal:
Remove & Clean Inner Lid: During the boiling process, starchy foam will adhere to the inner lid and become dirty. The inner lid is designed so it can be removed and washed thoroughly. Especially if you add any ingredients other than rice (such as condiments) when cooking, wash thoroughly to prevent odors.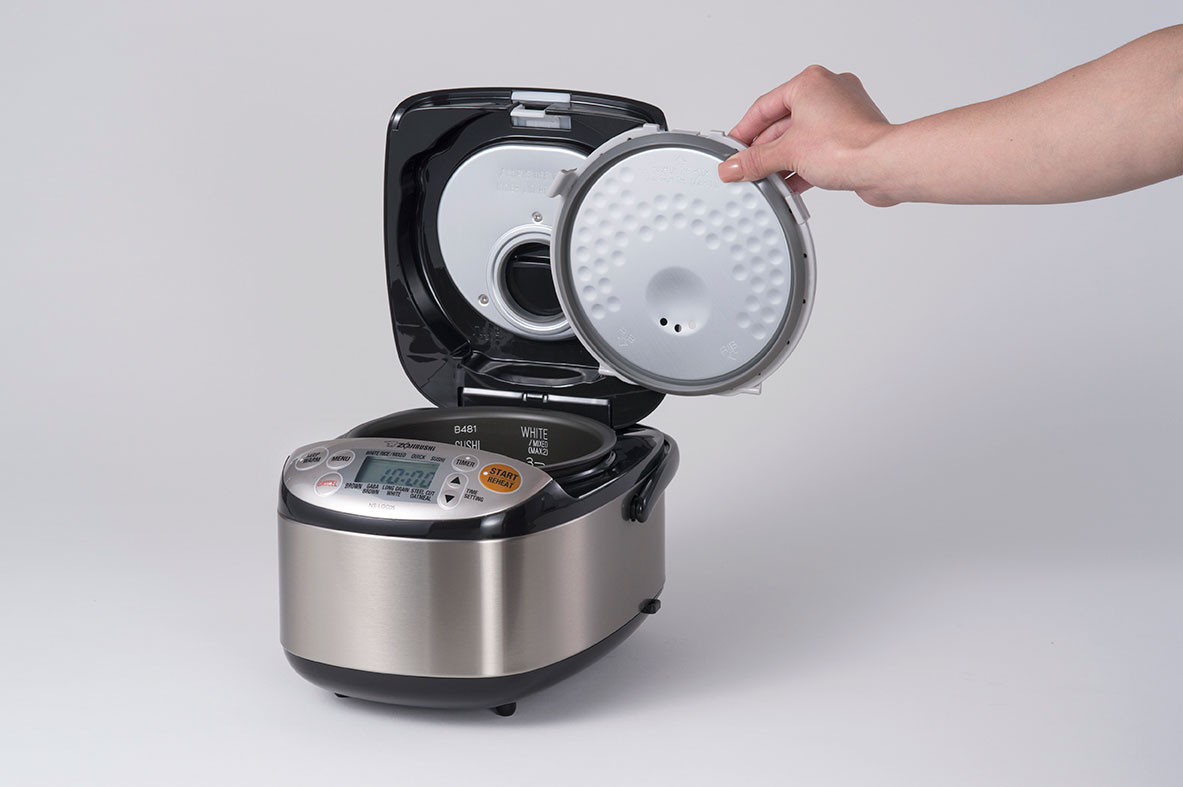 Remove & Clean Steam Vent Cap: The steam vent cap is there to catch any foam that forms during cooking. Make sure you remove and clean it after each use to prevent from clogging.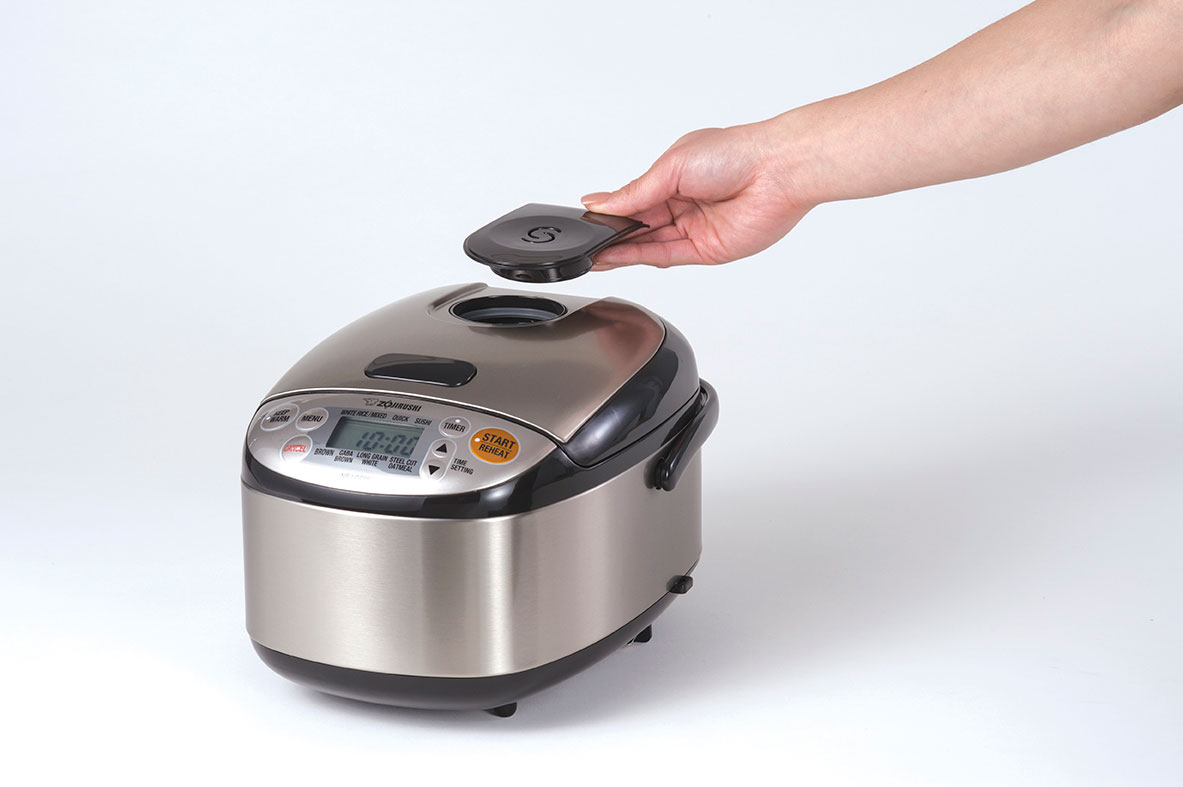 Tips to Keep Inner Pan Scratch Free: The inner pan is nonstick coated for easy cleaning (rice is very sticky). When cleaning or washing, don't put forks, knives or other cooking utensils in the inner pan. The pan should be hand washed with a soft sponge and a mild dishwashing liquid. Please only use the rice spatula that came with your rice cooker to keep the pan from scratching and deteriorating.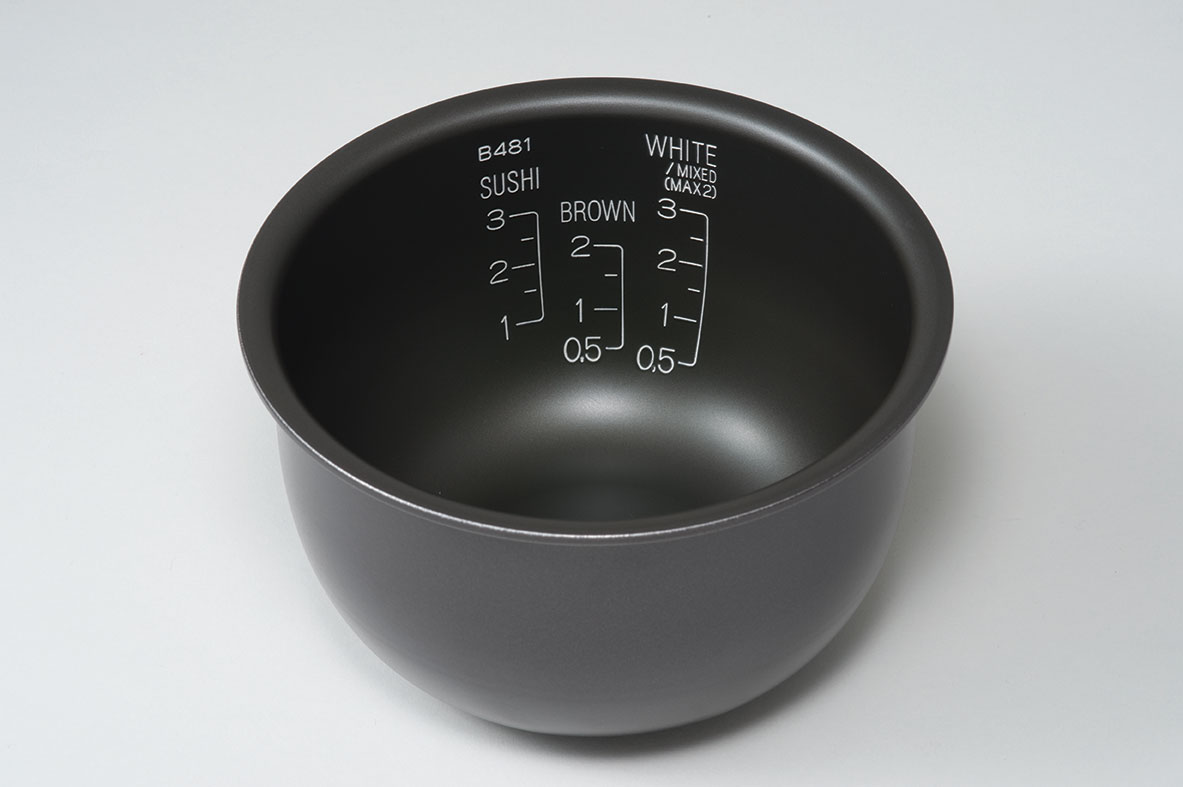 What are your favorite meals to make for your significant other? Are you planning on trying any of the recipes or tips we shared today? Be sure to share your experience with us on social by tagging your photos on Twitter, Facebook or Instagram! #Zojirushi #ZoFan