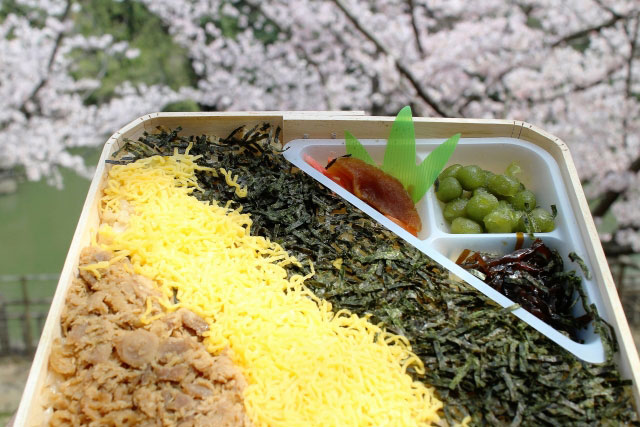 Spring is here, and with the blooming of cherry, or sakura, trees all over Japan, we're excited to share in the season by exploring hanami bento!
(…and stay tuned at the end to find out how to win a Mr. Bento® Stainless Lunch Jar!) THIS GIVEAWAY HAS ENDED.
Spring in Japan brings a flurry of freshness… Japanese apricot, or ume, and cherry trees start flowering, signaling the change in season. Festivals begin, celebrating the renewal of life from a cold winter. And the new academic and business year begins. Fresh, seasonal foods are also prepared, and can be seen beautifully displayed in hanami bento.
Hanami bento are named after the ohanami tradition of meeting up with friends, family and coworkers to view the blooming cherry blossoms and spend time outdoors in areas lush with the delicate pink blooms. The tradition of viewing the flowers is said to have begun sometime between the end of the Nara Period (710-794 AD) and the beginning of the Heian Period (794-1185 AD). The Emperor Saga welcomed springtime and the beginning of rice planting season in Kyoto by hosting parties under the sakura trees. Over time, the tradition spread from the aristocracy to the general populace, with people enjoying outdoor picnics and merriment from morning into the night.
Today, enjoying the cherry blossom season is still a favorite custom in Japan, and many Japanese continue the tradition of ohanami parties in parks and private gardens throughout the country. In fact, local news broadcasts provide detailed accounts of where the flowers are blooming, and sakuramatsuri, or cherry blossom festivals, begin in cities like Hirosaki, Kyoto, Osaka and Tokyo, just to name a few.
One of the most enjoyable aspects of cherry blossom viewing parties are the meals! Hanami bento are a type of koraku or large picnic bento specifically crafted with the sakura in mind, famously enjoyed during picnics. These larger bento boxes are made for sharing! They're filled with colorful, seasonal foods, including hearty items like rolled egg omelet, fish and shrimp, and mini-burgers and chicken karaage. Vegetables like carrots, asparagus and green beans are crisply cooked, cut and arranged so they look like the cherry blossoms. Seasoned rice, like sweet rice cooked with adzuki beans, are included and formed into flower shapes to add beauty to the mix. And of course, the bento wouldn't be complete without some form of wagashi or sweets like tricolor dango called hanami dango.
Hanami bento can be made at home and taken to cherry blossom viewing parties, and they can also be purchased from specialty shops and depachika, or the food halls in the basements of department stores. Depachika versions include traditional items, Western foods, and new, innovative combinations, as well!
If you're lucky enough to live in an area of the United States where cherry trees bloom, plan your own ohanami party and bring a bento! We love including mini-hamburgers with two sauces, a Japanese one made with soy sauce and mirin and a Western one with Worcestershire sauce and ketchup. We also love adding crisp veggies like aemono, made with fresh spring green beans. And the ever popular hanami dango, with white, pink and green sweets.
We hope you enjoy your bento and let us know where you saw the blooming cherry trees!
30 Days For 30 Years Giveaway!
Today and today only, we are giving away a Mr. Bento® Stainless Lunch Jar in Lemon Yellow*! Comment below and tell us what your favorite item in a bento box or lunch is, for your chance to win! #ZojirushiHappy30thGivaway
*must comment before 11:59PDT on 04/04/2017 THIS GIVEAWAY HAS ENDED.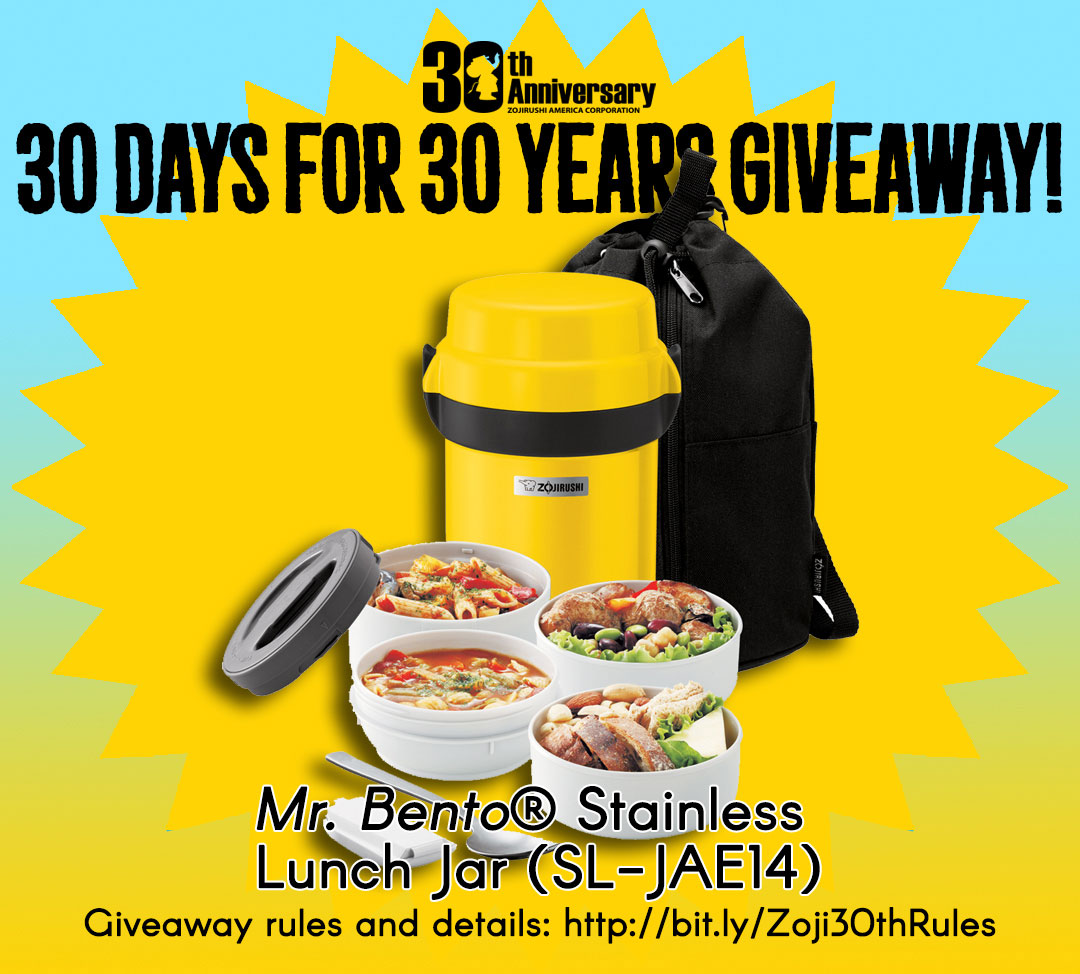 Giveaway rules and details: bit.ly/Zoji30thRules