Last month we featured savory, comforting, delicious ramen.
This month… crepes!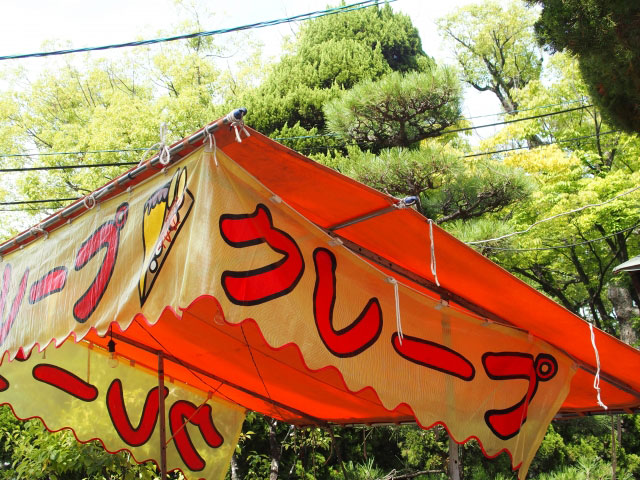 More specifically, Japanese-style crepes. You've heard of crepes from France, filled with sweet fruit compote or ham, eggs and cheese. And you've probably tried crepes from other countries, like rice-and-lentil-based dosa from India. But Japanese crepes are unique, interesting and quintessentially youthful!
Crepes are thin pancakes, and in Japan, they are made to be sweet. The batter, consisting of eggs, milk, water, salt, flour and butter, is poured onto a griddle, and spread very, very thin in the shape of a circle using a crepe paddle. The crepe is cooked through until golden, then transferred to a plate using a long, flat spatula.
And that's where the specialness of this Japanese street food begins!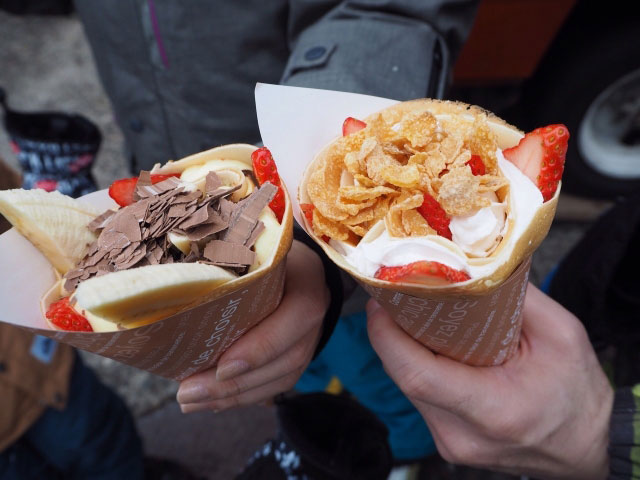 Fillings and toppings range from fruit—such as strawberries and bananas, chocolate and whipped cream—to potato salad, hot dogs, tuna, pizza toppings, spaghetti, cheesecake and even frankfurter salad with lettuce, frankfurter, turkey, kidney beans and ketchup! Any and all of these fillings are rolled inside the crepe, and then served in a paper cone.
The varieties are endless, and unique to the ubiquitous crepe shops that have popped up across metropolitan areas in Japan since crepes were introduced in the 1970's. Today, young people from middle school through college congregate at crepe shops to savor the flavors of this great street food.
Regardless of what type of crepe becomes your favorite, this iconic Japanese street food is always something we'd love to eat! Tell us about your favorite crepe… and try out one of our favorite recipes!
Stay tuned for next month's street food showcase!