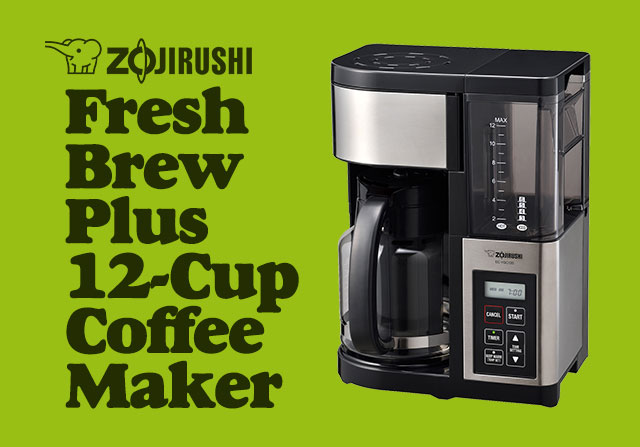 Want a tall glass of delicious iced coffee today? With cream added just the way you like it? And a touch of cinnamon or chocolate powder just the way you want it? And brewed fresh with your favorite coffee?
With our Fresh Brew Plus 12-Cup Coffee Maker (EC-YGC120), you can brew your favorite coffee, iced or hot, at home, just the way you like it.

This stylish coffee maker can brew a minimum of 2 cups up to 12 cups of hot coffee or up to 6 cups of iced coffee. It has smart, versatile features that ensure coffee is brewed perfectly. Brewing temperature is set at 200°F to maximize flavor, and the HI, MED, LOW and OFF settings for the warming plate keep coffee warm or let it cool to make iced coffee. The filter basket swings out and is easy to load with ground coffee with the included measuring spoon, and the removable water tank with two sets of markings for hot or iced coffee makes filling the machine with fresh water easy and accurate. The glass carafe comes with an included Ice Basket. And the machine lets you set a timer for brewing.
The Fresh Brew Plus 12-Cup Coffee Maker also comes with convenience features like a drip prevention mechanism so that when the carafe is momentarily removed, the machine inhibits messes. The clean spout design of the glass carafe makes pouring smooth and easy, helping to avoid dribbles and dripping. The Clean Indicator notifies you when cleaning is recommended, and the filter basket is easily removed for washing in the sink. All surfaces that come into contact with water and coffee are BPA-free.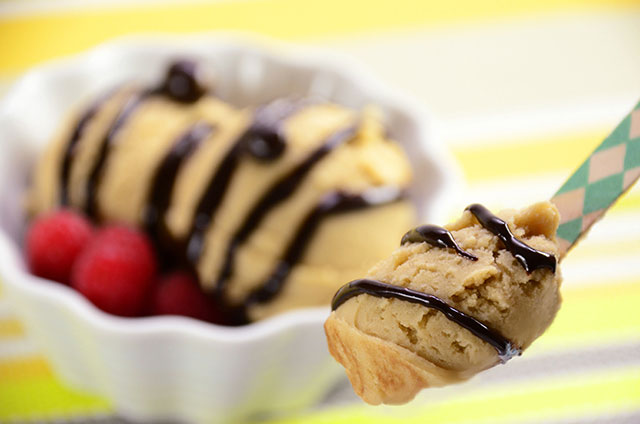 The best thing about this coffee maker is that you can use it to make more than just hot or iced coffee. Summer wouldn't be summer without ice cream, and this machine is great to brew coffee for Creamy Coffee Ice Cream. Milk, sugar, iced coffee and even a favorite liqueur of your choice… blended all together and frozen for a few hours… and voila! Ice cream!
We know you'll love this new coffee maker as much as we do, and you can find out more at our website. As always, we'd love to hear about your favorite recipes… and don't forget to post pictures!