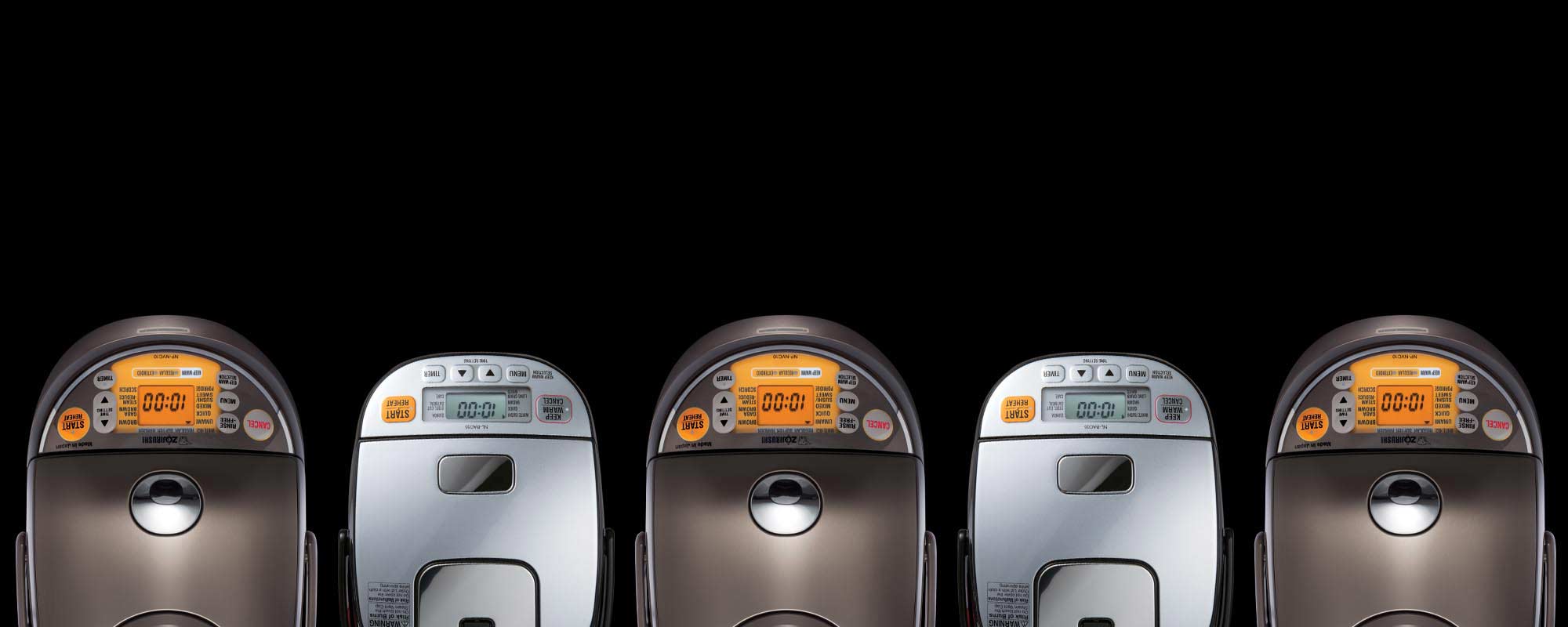 At Zojirushi, we're a little obsessed with rice, and the month of September is our favorite month as we celebrate National Rice Month. We've been in the rice cooker business for close to half a century and test thousands of pounds of rice every year to ensure the best performing rice cookers for every household.
With a whopping 19 different models for purchase today, you may be wondering what the difference is between all of our rice cookers, and how to choose the right rice cooker for you and your family. Not to worry, because today we will be diving into certain features and specifications to help you understand each model better. Whether you're new to rice, or a seasoned pro, we will help you choose the best rice cooker so that you can enjoy a perfect batch of rice every time!
Let's dive in and meet the lineup.
Zojirushi Rice Cookers
The four main Zojirushi rice cooker types are as follows, from most simple to most advanced:
CONVENTIONAL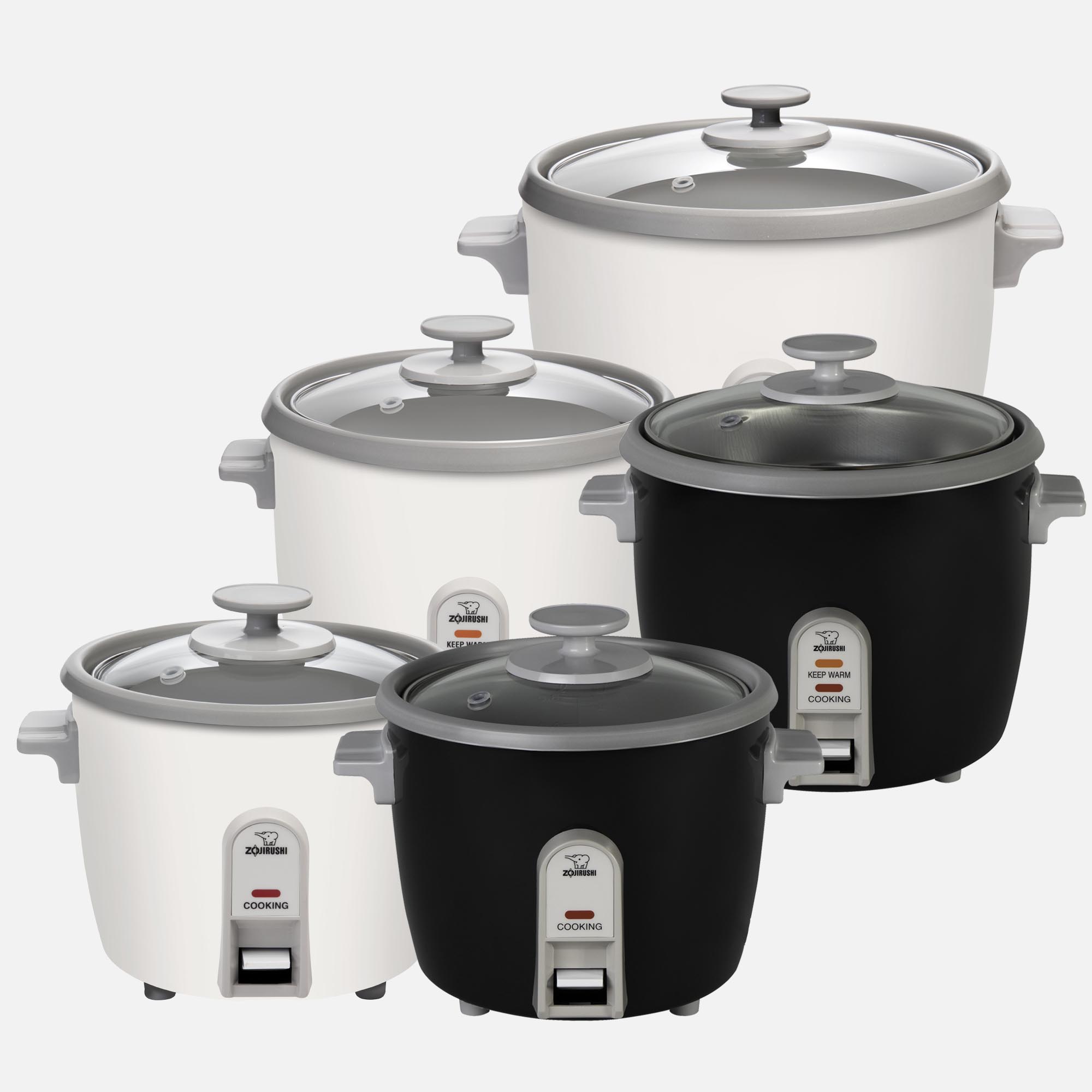 Zojirushi's Conventional electric rice cooker is ideal for beginners who want to make perfect rice at home. It's our recommended choice for those who want a simple, reliable, and easy-to-use cooker with just one switch. Most models (all except NHS-06) feature an automatic keep warm, and some models (NHS-10/18) come with a handy steaming basket that allows steaming of proteins and vegetables while cooking rice below. Soaking and steaming time before and after cooking rice is highly recommended for perfect results. Browse our selection of conventional rice cookers here.
MICOM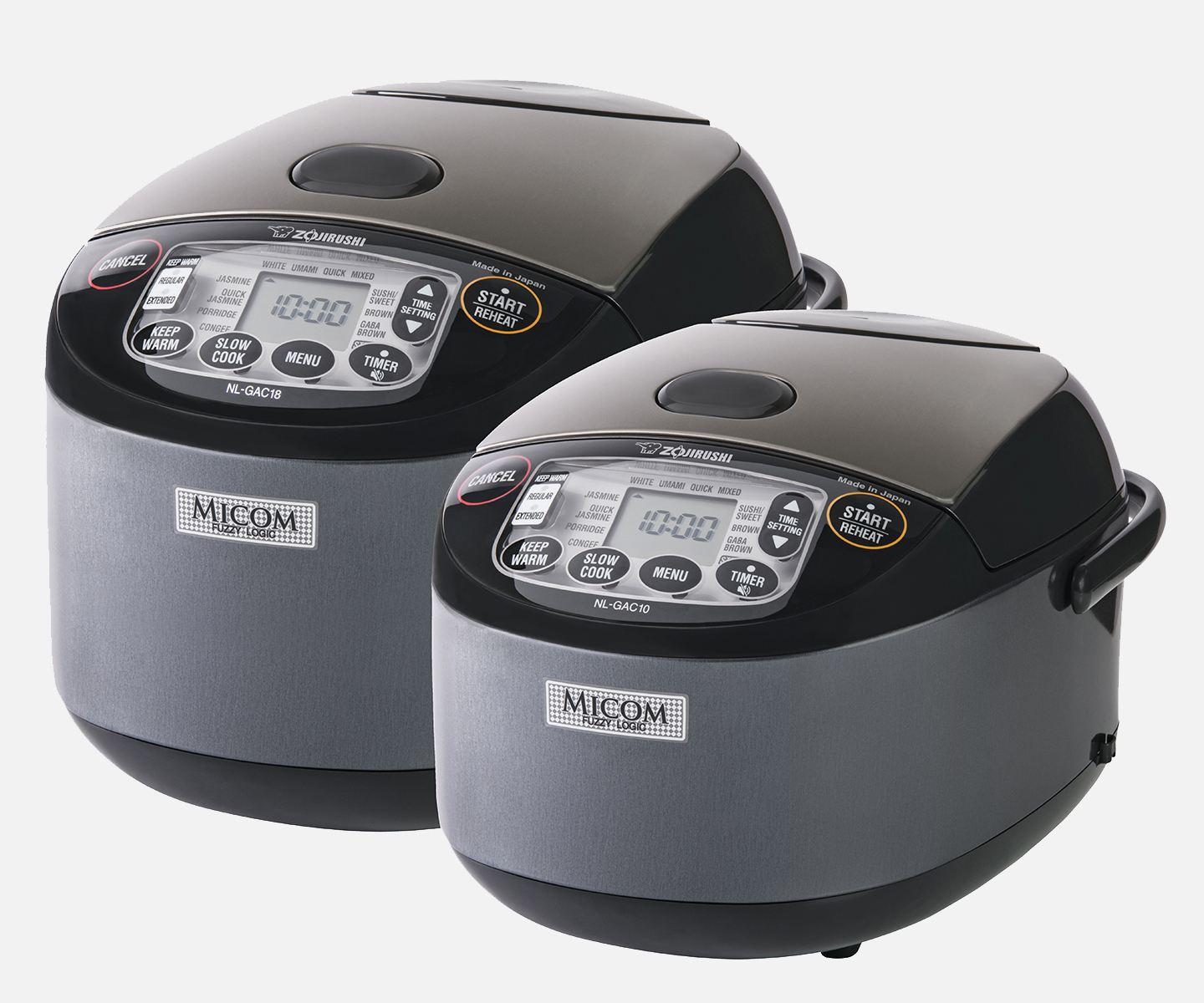 With a microcomputer chip, the "MICOM" rice cooker models are technologically advanced than the conventional models and come with menu settings for cooking different types of rice and grains. Some models can even "think" to adjust cooking times and temperatures according to the thermal sensor's calculations. And, unlike the conventional models, soaking and steaming time before and after cooking rice is automatically programmed, so once you press start, it does everything on its own until the rice is ready to eat. This is our largest category of rice cookers, clocking in at 12 models. The main considerations when choosing which Micom rice cooker you'd like to purchase is by thinking about the capacity, preferred aesthetic, and available menu settings and features. See below for more on capacity, features, and aesthetics.
Browse our selection of MICOM rice cookers here.
INDUCTION HEATING (IH) + MICOM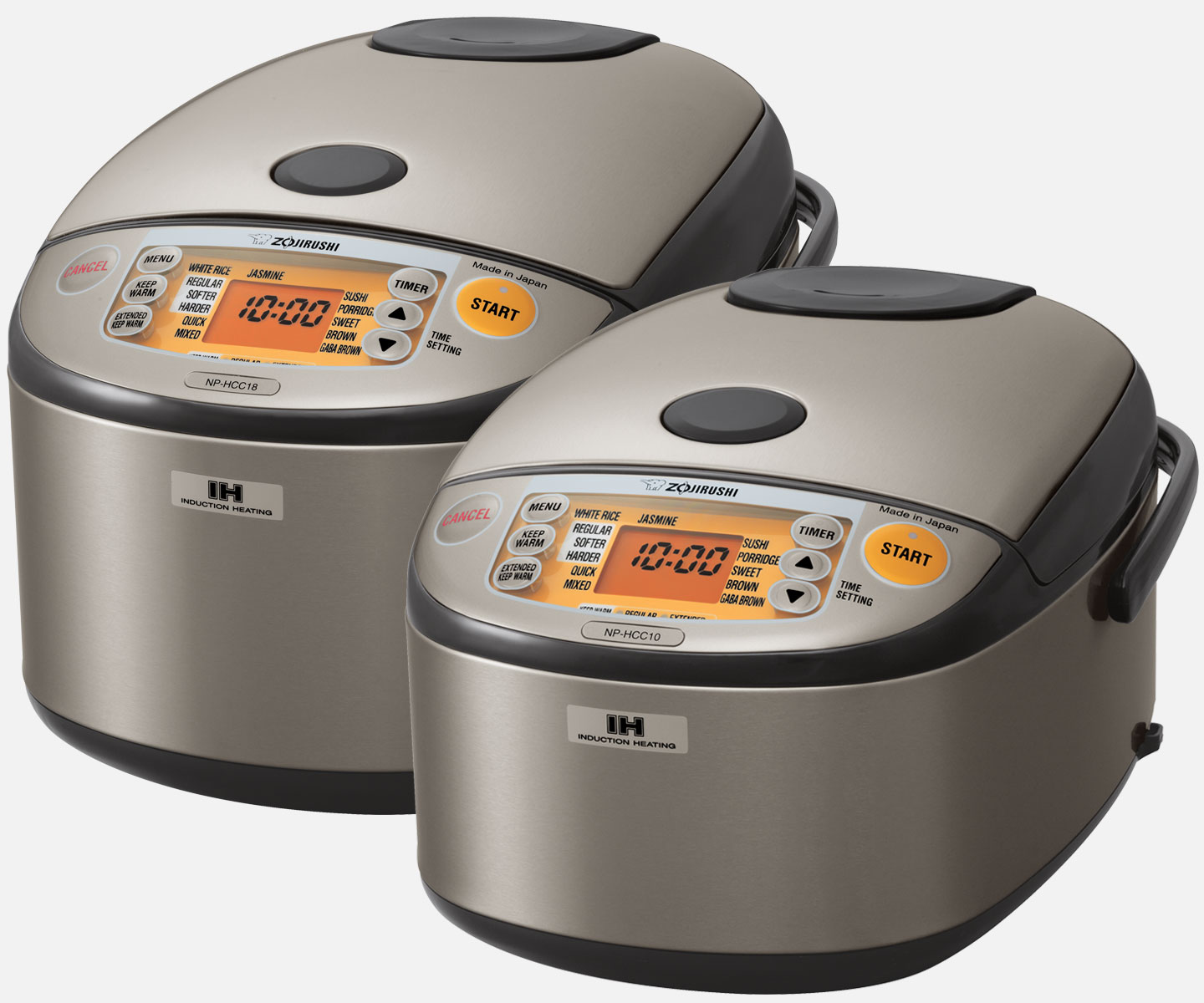 The IH rice cooker utilizes induction heating technology to make rice that is overall more delicious. How? Without a heating plate that takes time to heat and then to cool down (think an electric stove), IH is a more responsive heating method, getting the cooking pan hot quickly and cooling down faster, making temperature adjustments during cooking more precise. Note that all IH models are also MICOM models, just with an additional heating technology feature.
Browse our selection of IH + MICOM rice cookers here.
PRESSURE + IH + MICOM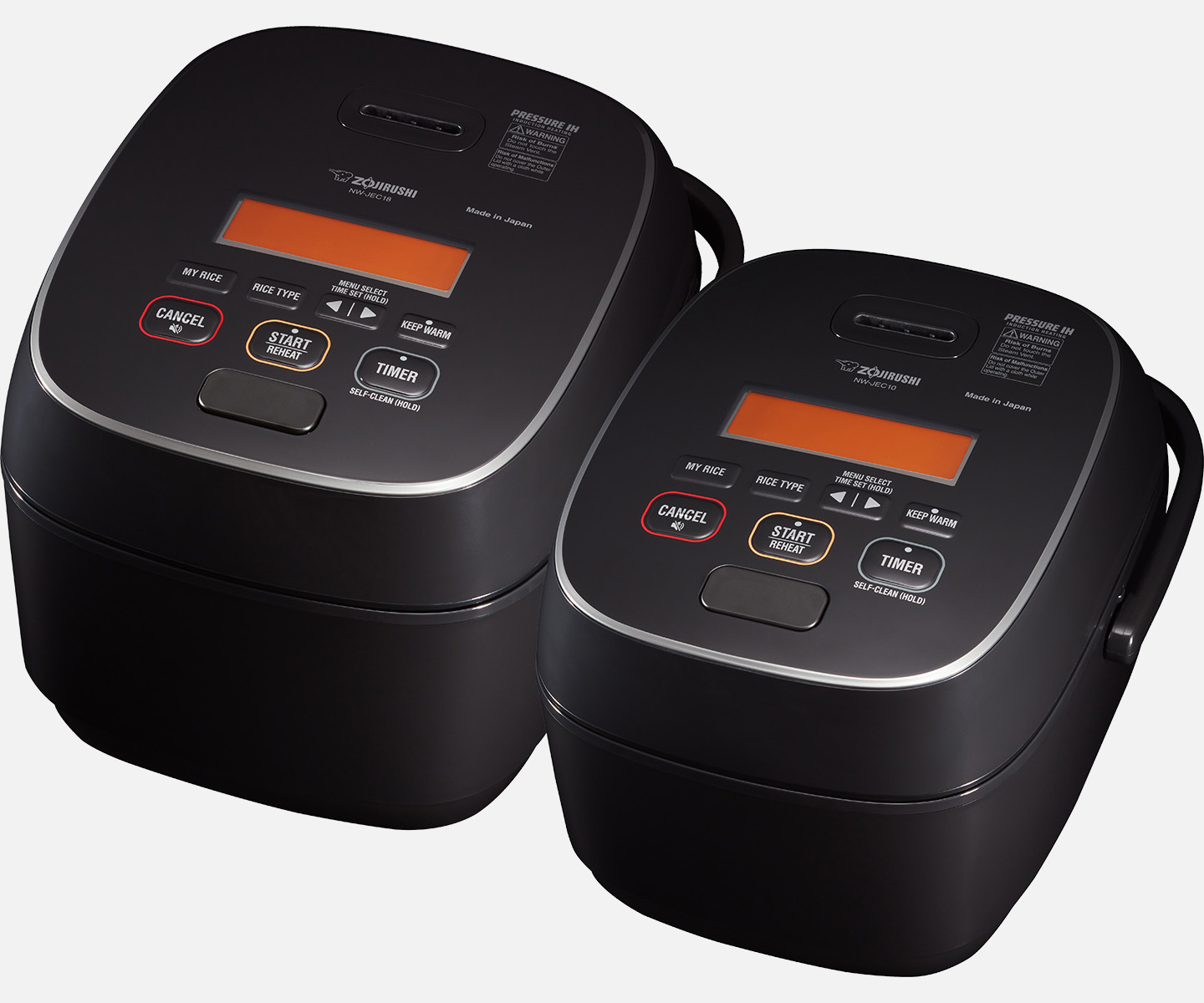 The PRESSURE + IH + MICOM is our most advanced line of rice cookers yet. With the power of Micom, IH, and Pressure cooking all in one, these rice cookers combine automatic pressure, high heat, artificial intelligence (yes, you heard that right!), IH technology, and a more refined selection of menu settings to get perfect results over and over.
The big differentiator here is the application of pressure (similar to pressure cooking) at various stages during cooking. The pressure will help turn beta starch into alpha starch, making rice softer, more delicious, and easier to digest.
Browse our selection of PRESSURE + IH + MICOM rice cookers here.
Further Rice Cooker Considerations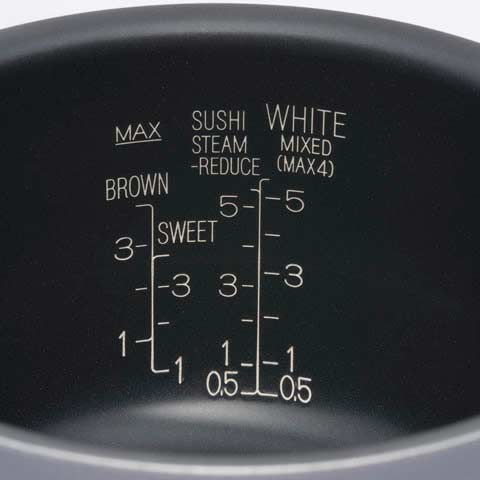 After choosing the rice cooker with the capabilities you're looking for, it's time to consider capacity, features, and colors.
CAPACITY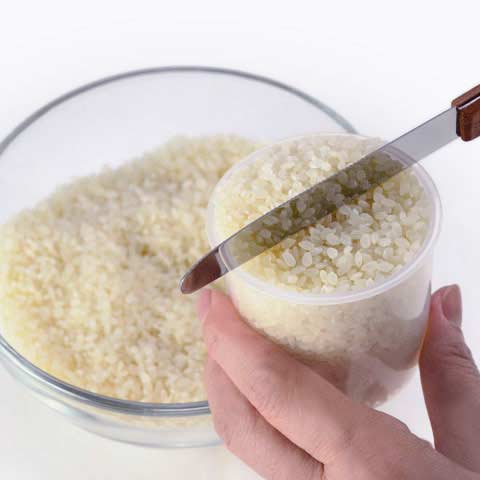 If you are living in a smaller household, a 3-cup rice cooker may be ideal. These appliances can even cook as little as 0.5 cup of uncooked rice, which will yield 1.25 cups of cooked rice, a perfect portion for a single meal.
For medium to large households, we recommend buying a 5- to 6-cup capacity rice cooker. For larger households who expect to eat rice often or with every meal, we suggest a 10-cup capacity rice cooker.
Note that the rice cooker "cup" capacities are based on the provided rice measuring cup, which is roughly 3/4 of a US standard measuring cup, and the max amount is for cooking short or medium grain white rice. Other grains such as brown rice require more water and expand more during cooking, making the max cooking capacity smaller.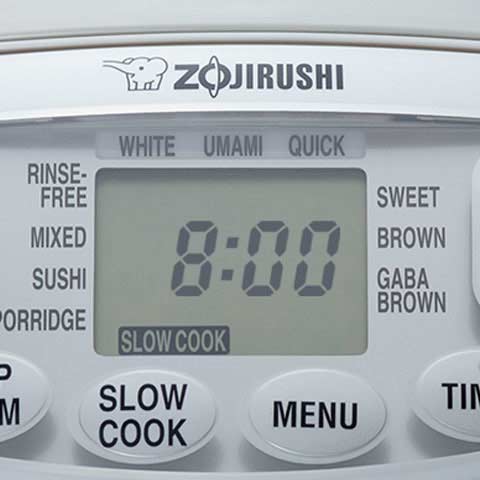 FEATURES
Next, let's look at rice cooker features. Here are some of the features our customers find useful.
Delay Timer
Allows you to set the completion time in advance, so the cooker can be set up in the morning for fresh rice at dinner or set up at night for oatmeal in the morning.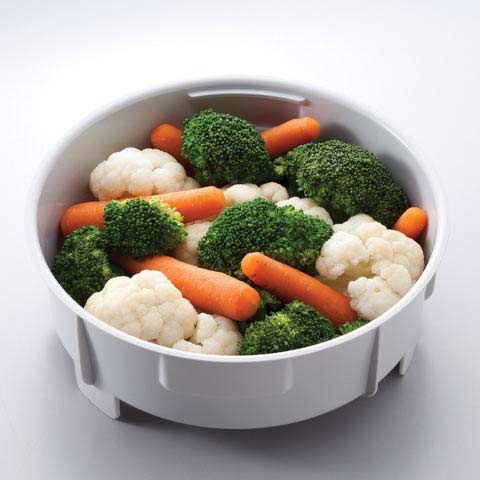 Steamer Accessory
Allows the cooker to double as a steamer. Most can steam while cooking rice below.
Extended Keep Warm
When keeping rice warm for an extended period of time, use extended keep warm to keep rice warm at a lower temperature. This helps prevent the rice from becoming dry. "Reheat" the rice when it's time to eat!
COLOR
Aesthetics are always important, and that's why our rice cookers come in various styles and colors. All stainless steel models have a clear coating to minimize stains and fingerprints. Black designs are streamlined and sleek. White is always popular, and we continue to offer the floral patterns for those who prefer that nostalgic look.
To find out which models come in the capacities, features and colors important to you, visit this page and use the filter at the upper left corner.
Now that you've met all of our Zojirushi rice cookers, which one are you most excited to add to your kitchen? Did you learn anything new about rice cooking technology? Once you purchase your Zojirushi rice cooker, be sure to check out our website for a huge selection of rice recipes and rice cooker recipes. Share your thoughts, comments, and questions with us on Twitter, Facebook, or Instagram! #Zojirushi #ZoFan