Happy March, Zo fans!  It's the start of a new month and we're back with our Product of the Month series.
Our Home Bakery Maestro® Breadmaker is great for any cook, in any size kitchen!
This compact breadmaker is designed to make 1-pound loaves and comes packed with health-conscious menu settings and numerous convenience features that every home cook will love.  There's so much to love about this breadmaker that we launched a dedicated website with lots of recipes, tips, and videos to help maximize how you use it.  Check out the website but in the meantime, we're highlighting the most important features about the Home Bakery Maestro® Breadmaker in this month's blog.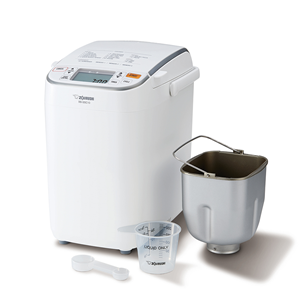 First up, the menu settings.  The Home Bakery Maestro® Breadmaker features a wide selection of 15 course settings, some for breads, some for doughs and other foods, and some for your own recipes.  The 10 bread settings include traditional courses like White and Whole Wheat, as well as new settings for Quick White, Quick Whole Wheat, European, Multigrain, Gluten Free, Salt Free, Sugar Free, and Vegan breads.  Each type of bread is made to perfection because each course setting is programmed to specifically control the kneading, rising, and baking functions for the type of bread to be made, resulting in richly textured bread every time.
The Home Bakery Maestro® Breadmaker also comes with Dough settings for Pizza or Pasta, a course for Cakes and one for Jam.  Plus, it has one of our most unique course settings, called "Homemade".  The "Homemade" setting lets you store up to three custom programs where you select the knead, rise, and bake times based on your own recipes.  Our fans have made delightful breads and cakes using this superb setting, and we even have an awesome recipe for Meatloaf Miracle!  (You'll find this recipe in the Recipe Book that comes with the breadmaker).
Along with these great course settings, we have our second highlight: the "Auto Add Dispenser".  This is a new feature distinctive to the Home Bakery Maestro® Breadmaker and it automatically adds ingredients such as dried fruits and nuts to the dough during the knead cycle.  No need to wait to add extra ingredients manually!
Our third highlight is all about the insides of the breadmaker — the things that make it work so well.  The Home Bakery Maestro® Breadmaker comes equipped with double heaters built into the bottom of the unit.  This type of heating system rapidly heats the interior of the baking pan to facilitate a light and airy bread with a superior crust.  The baking pan is removable, nonstick coated, BPA-free, and holds both dry and wet ingredients.  The single kneading blade, which is secured into the baking pan on a rotating shaft, thoroughly mixes the dough for the best results.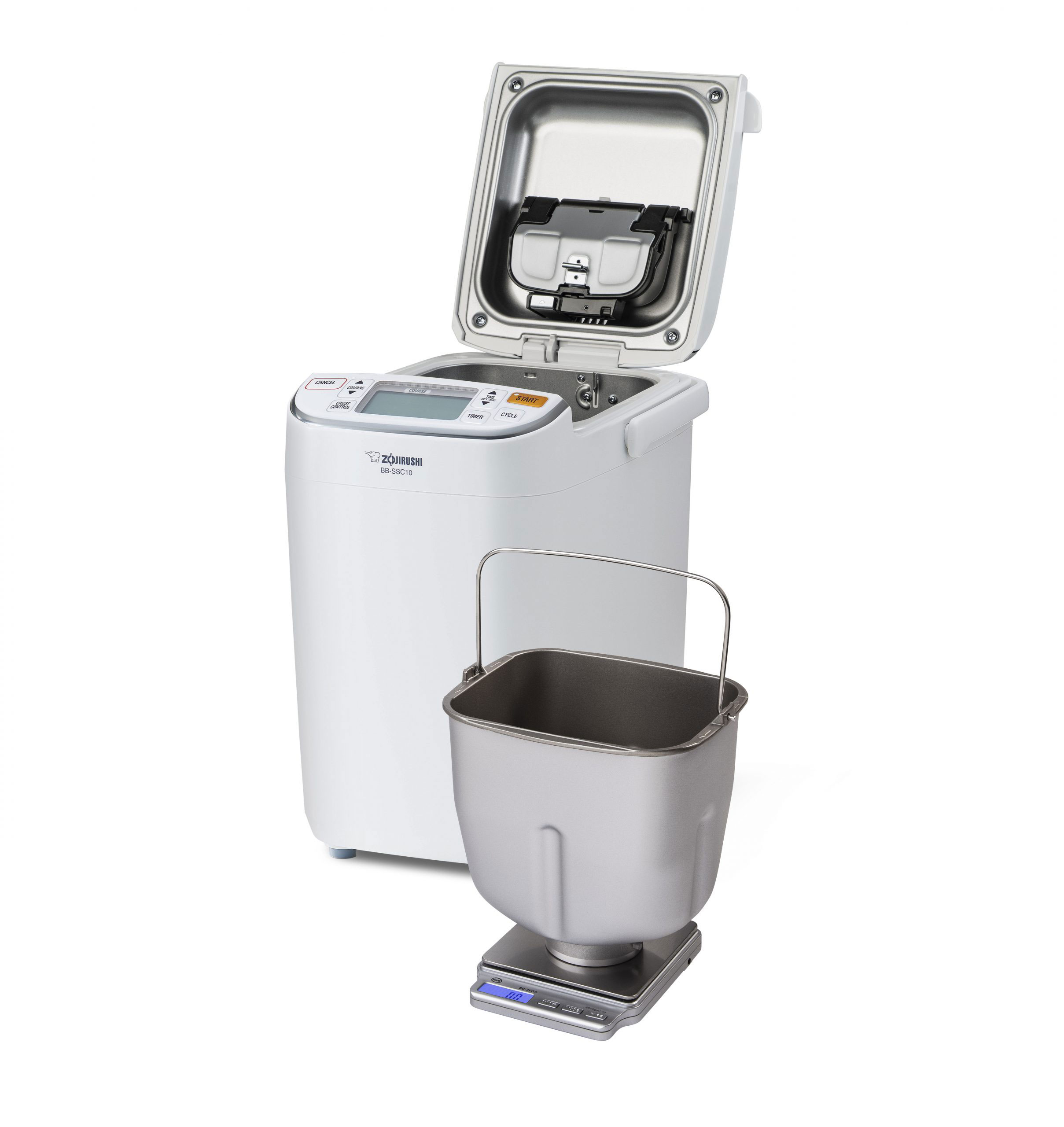 The breadmaker also comes with an easy-to-read LCD control panel and menu that helps you select the course setting and crust color, as well as a 13-hour delay time function.  The baking pan, kneading blade, and Auto Add Dispenser are all removable and washable with mild dish detergent and warm water.  The sturdy handle makes it easy to move and store, and accessories include a full color recipe booklet with 50 delicious recipes, liquid ingredient Measuring Cup, and dry ingredient Measuring Spoon.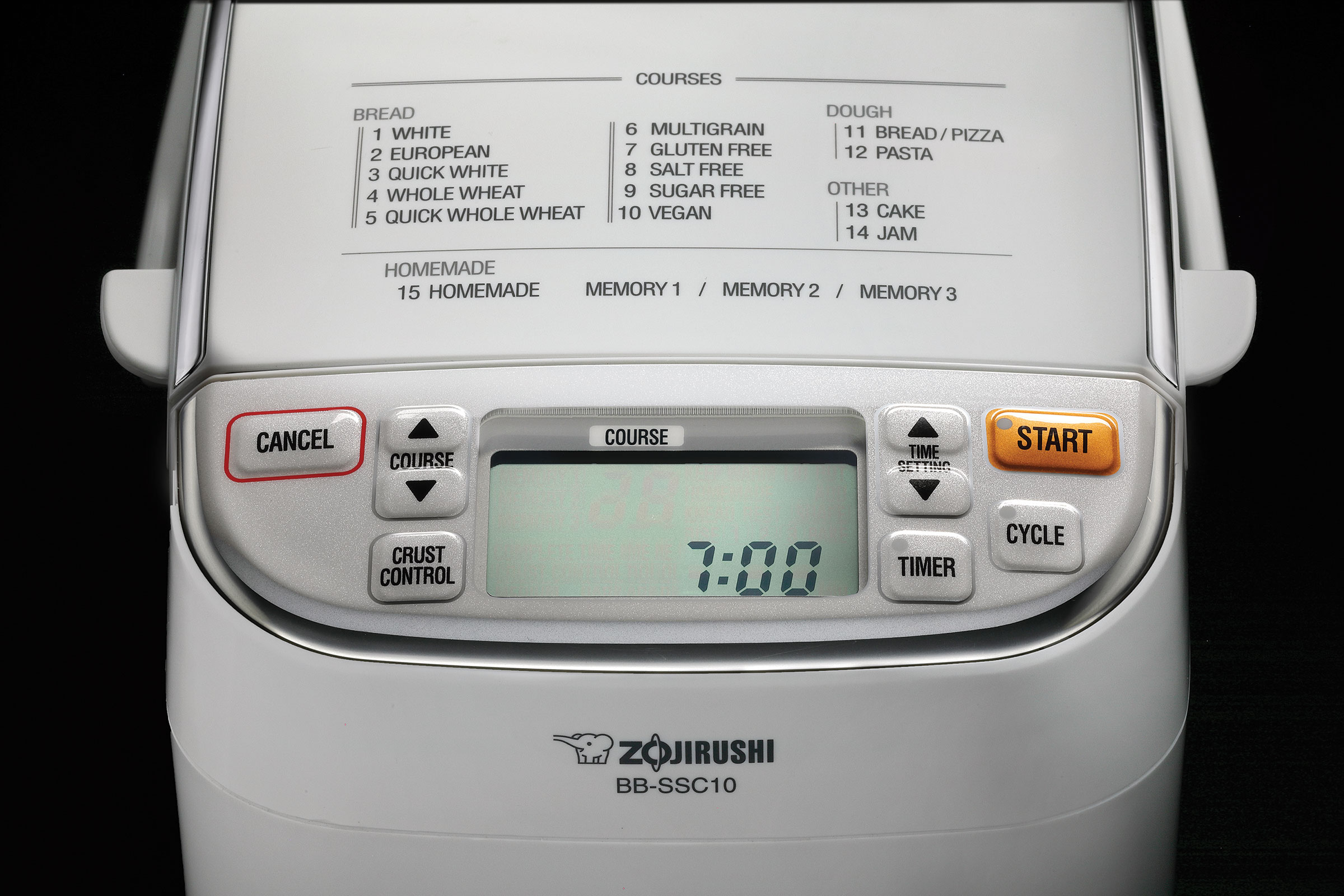 Now down to brass tacks…making bread is an art form and there are definitely tricks to perfecting your loaves.  The Home Bakery Maestro® Breadmaker does the heavy lifting, and bread turns out even better when the ingredients are accurately measured.  To make superb bread each time, it's important to measure ingredients according to recipe instructions.  The best way to precisely measure ingredients is by weight and using a digital kitchen scale, similar to the one shown below.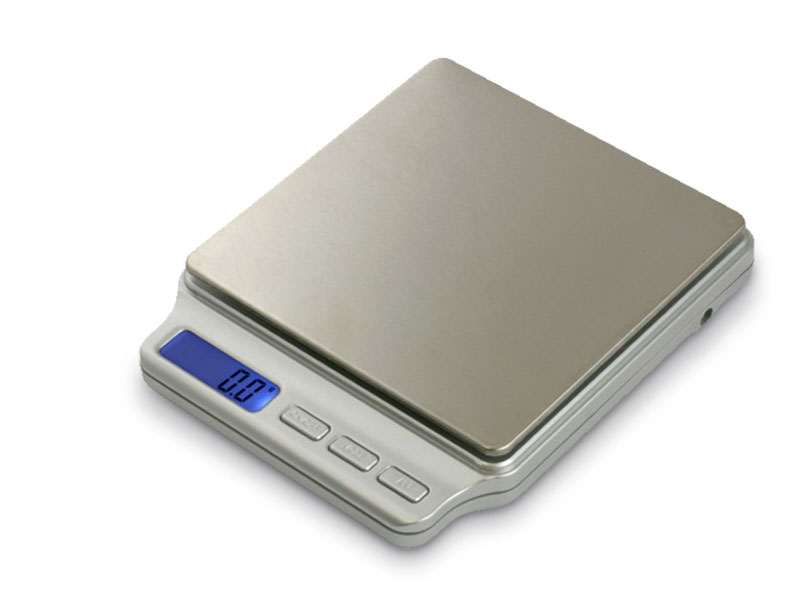 If a digital scale is not available, you can use the supplied Measuring Spoon for small amounts of powder or liquid ingredients such as yeast, sugar, and salt, and Measuring Cup for liquid ingredients such as milk and water.  Use nested measuring cups for large amounts of dry ingredients like flour.  To learn more, watch our How to Measure Ingredients video on the Home Bakery Maestro® Breadmaker website!
And while you're there, try out these delicious recipes!  Our favorites are this Whole Wheat Pizza Dough, this Quick Honey Wheat Bread, and this oh-so-delicious Lemon Cake!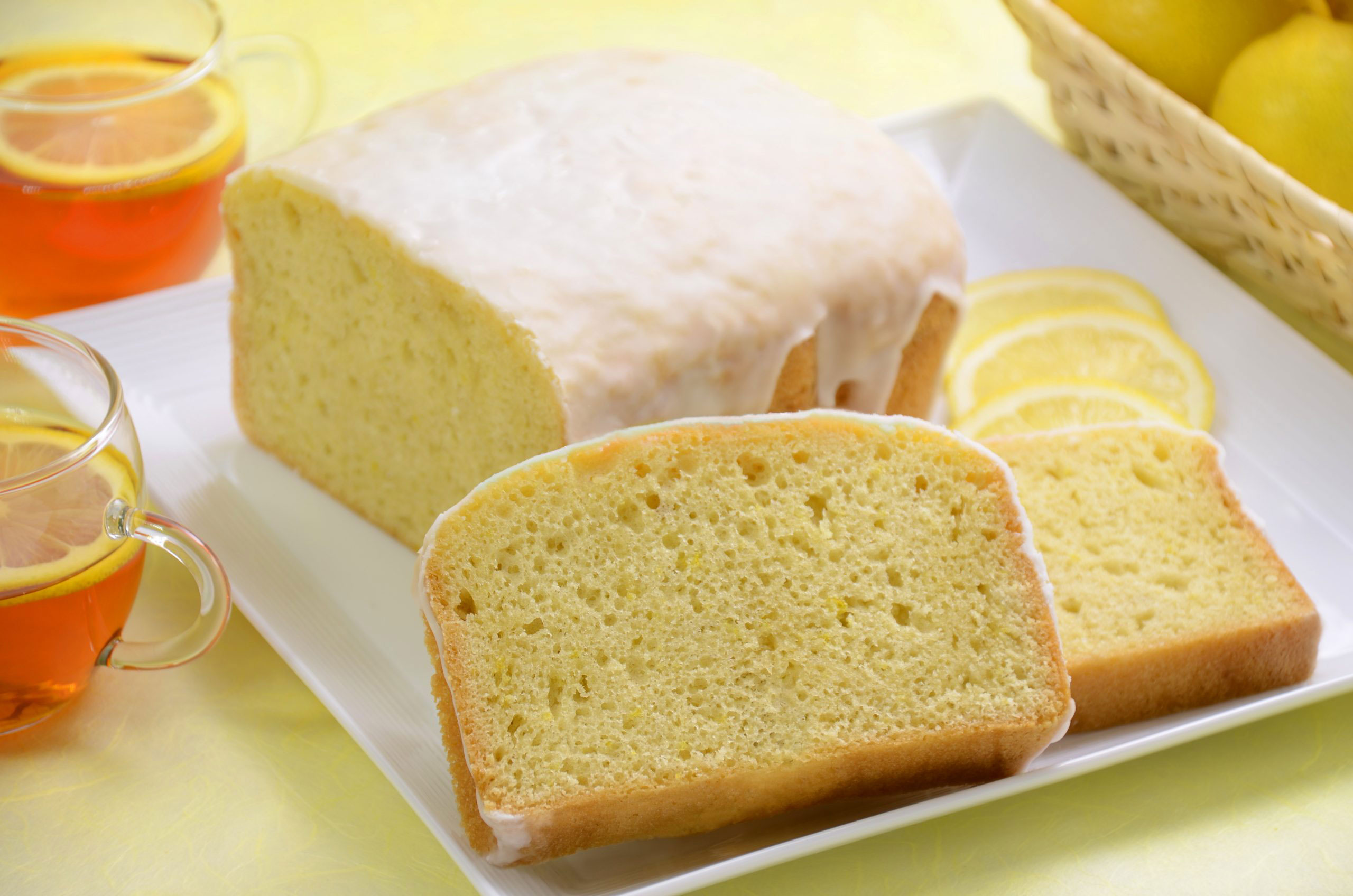 And…okay, we lied, those aren't our only favorites!  We also love Spinach Pasta, Naan, and a Matcha Swirl Bread!  It's seriously so hard to choose.
Hopefully you won't have the same issue choosing as we do, and that you love the Home Bakery Maestro® Breadmaker (BB-SSC10) as much as we do.  Share your recipes with us and don't forget to tag your photos with #zojirushi on Instagram!