We've got it! We've designed a brand new, stylish Toaster Oven – and it's just as practical and packed with features as all of our other great small appliances.
Our Toaster Oven (ET-WMC22) is a compact machine, able to toast two large slices of bread, making it ideal for individuals and small families. It fits beautifully on any counter top and comes in a sleek and glossy black finish.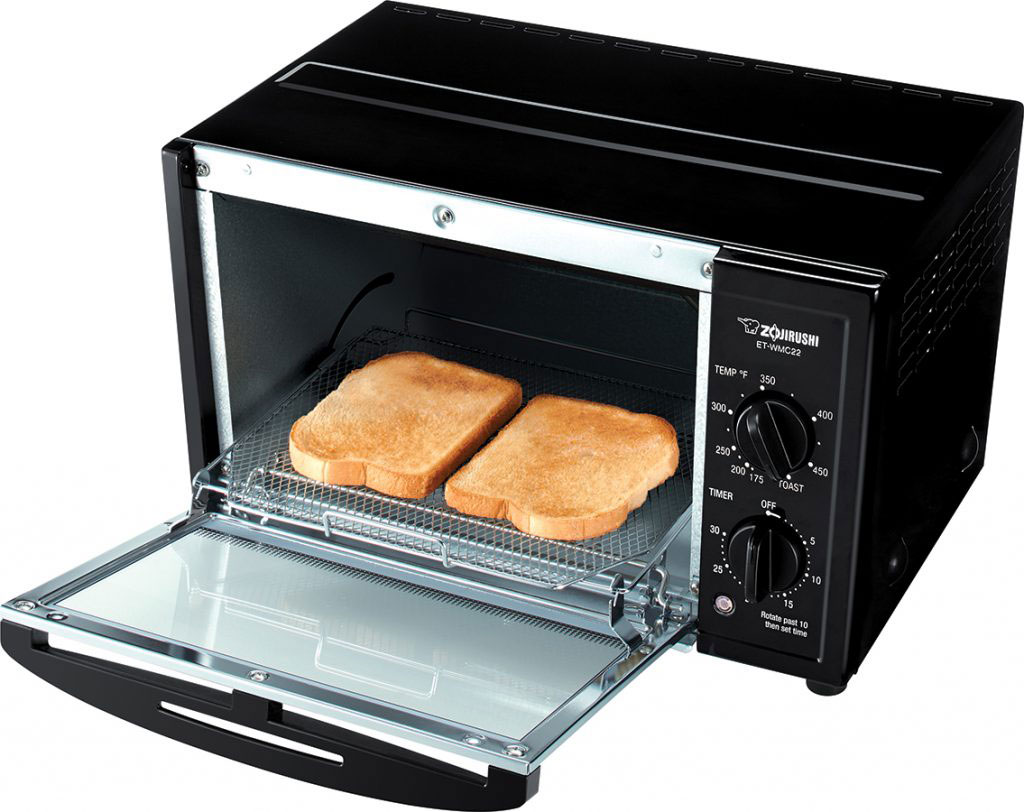 The Toaster Oven lets you cook and reheat various foods effortlessly, along with toasting bread and mochi. The cooking settings are controlled by two dials on the Toaster Oven – one that sets the cooking temperature and one that sets the cooking time. The temperature dial adjusts the cooking temperature from 175°F to 450°F, perfect for cooking or reheating various foods like cookies, pizza, and mochi rice cakes. The timer dial can be set up to 30 minutes. Cooking guidelines for foods commonly cooked in a toaster oven are imprinted on the door and indicate the appropriate dial settings for these foods…super easy when you want to make something quickly!
Food is placed on a mesh rack which helps foods cook more evenly while also reducing grill marks on foods. The mesh rack is especially useful when cooking mochi rice cakes, as it minimizes dripping through the rack. Foods can also be put on the Baking Tray accessory, which is great for roasting vegetables. Both the rack and tray are pulled out automatically when the glass door of the Toaster Oven is opened.
Whenever the Toaster Oven is on, a bright light indicates that it is in operation, and an audible bell signals when the course is completed.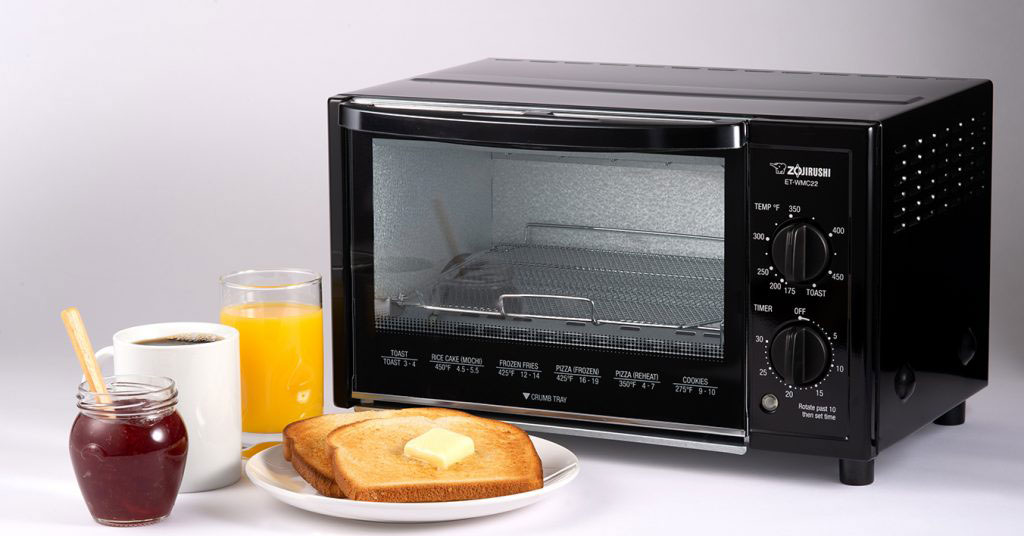 One of the great features of this Toaster Oven is Zojirushi's commitment to Safe Design. All surfaces that come into contact with food are BPA free. The heater guard at the top of the Toaster Oven prevents accidental contact, while a guard on the bottom directs fallen foods away from the heater. The auto pull-out rack reduces the risk of burns when removing foods.
And as with our other appliances, the Toaster Oven is easy to maintain. The glass door, mesh rack, and crumb tray can all be removed and washed for thorough cleaning.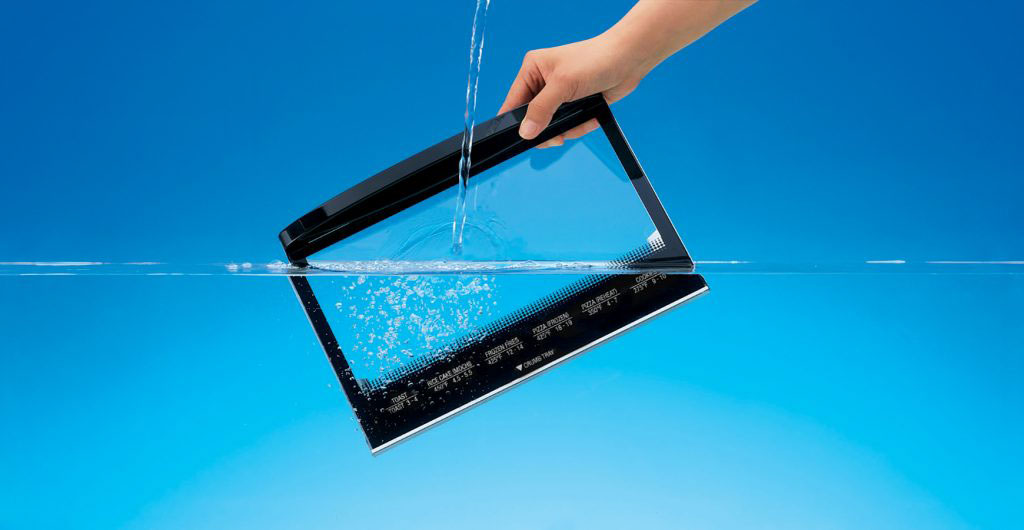 Our Toaster Oven comes with an instruction manual that has some delicious and simple recipes including Roasted Vegetables and Oatmeal Raisin Cookies. Keep checking back on our website for more recipes and definitely checkout the beautiful Toaster Oven (ET-WMC22) in our product video.