Hello and happy February Zojirushi fans!  We are so excited to announce that our Product of the Month is the Micom Rice Cooker & Warmer (NL-BAC05)!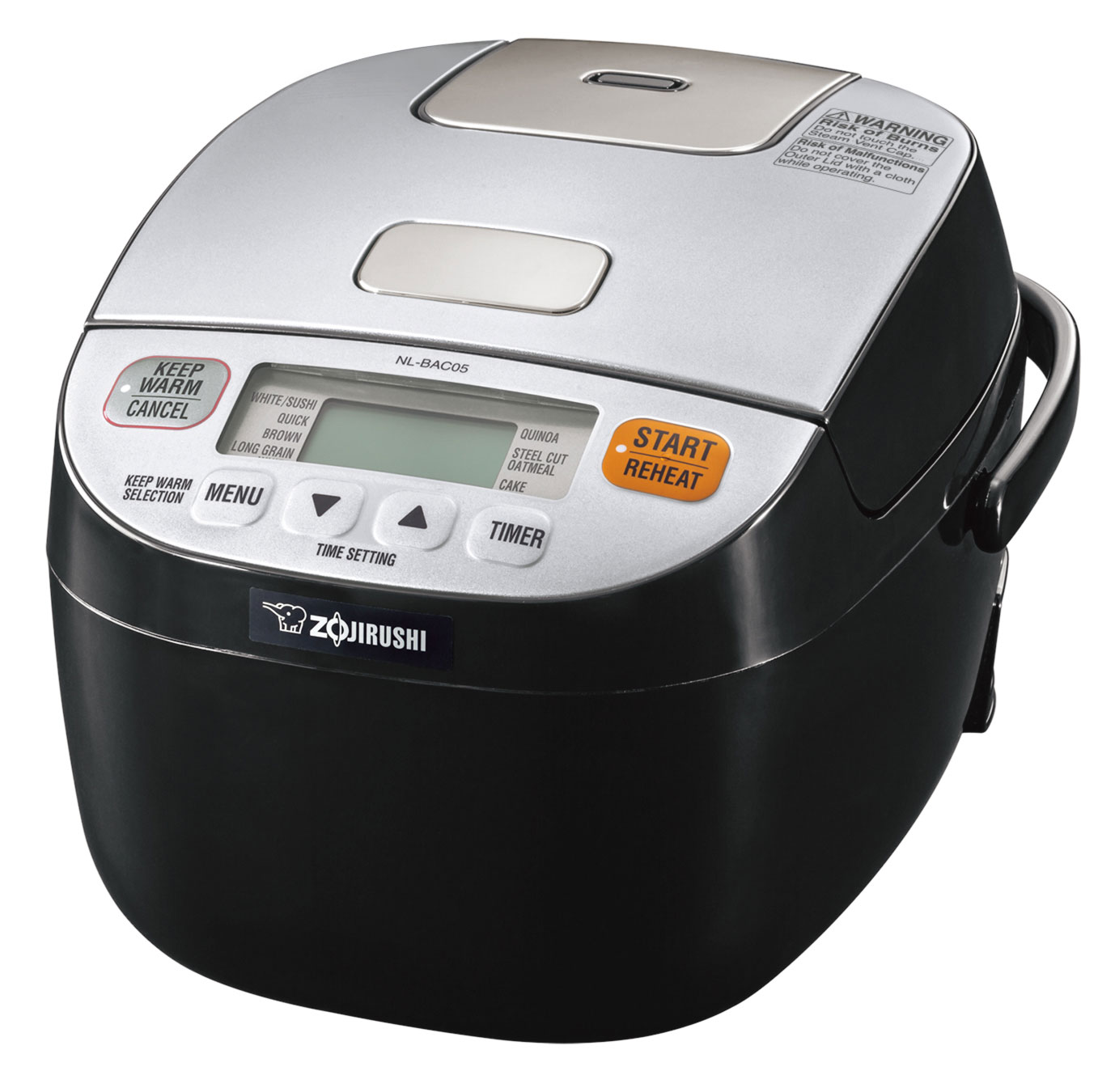 Why?  Because it is such an all-around versatile rice cooker!
This rice cooker and warmer works best for individuals, as well as small families because of its compact cooking capacity.  It can make as little as a half cup of uncooked rice or other grains, which is great for an individual serving, and as much as three cups for multiple portions.  The Micom Rice Cooker & Warmer ensures perfectly cooked rice and grains every time.  How?  It comes with a rice measuring cup and an inner cooking pan with water level markings which make it easy to measure out the correct amount of ingredients.  Long gone are the days of inconsistent measuring and guessing; we made is simple, so you can have the best meal.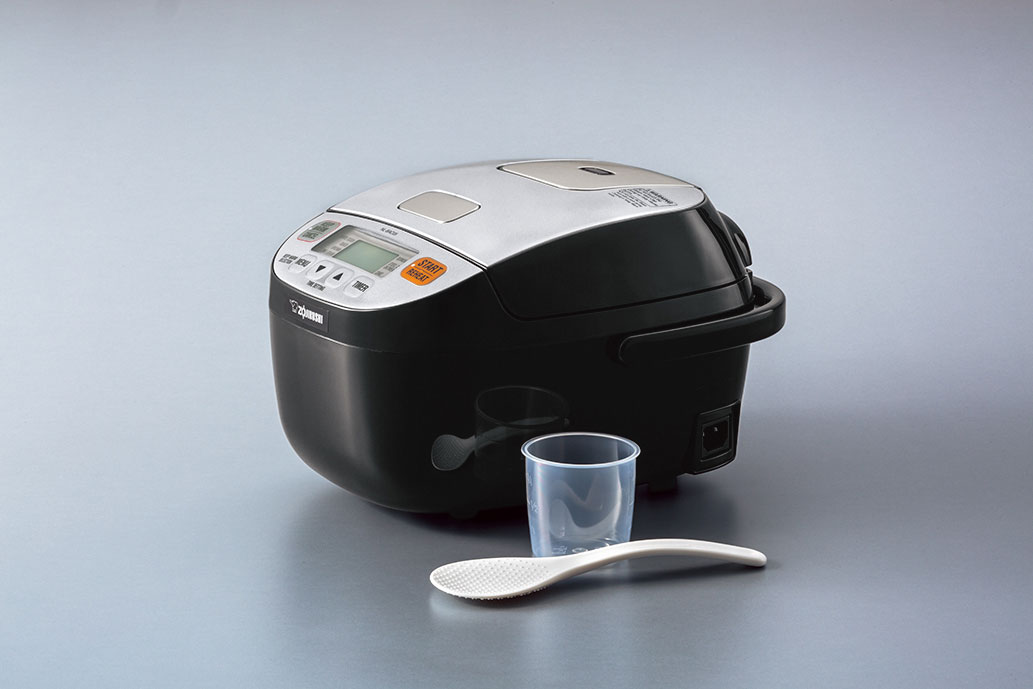 This rice cooker and warmer is also intelligently designed.  It comes with a black, nonstick inner cooking pan that is 2.5 mm thick, allowing for even heat distribution for better cooking.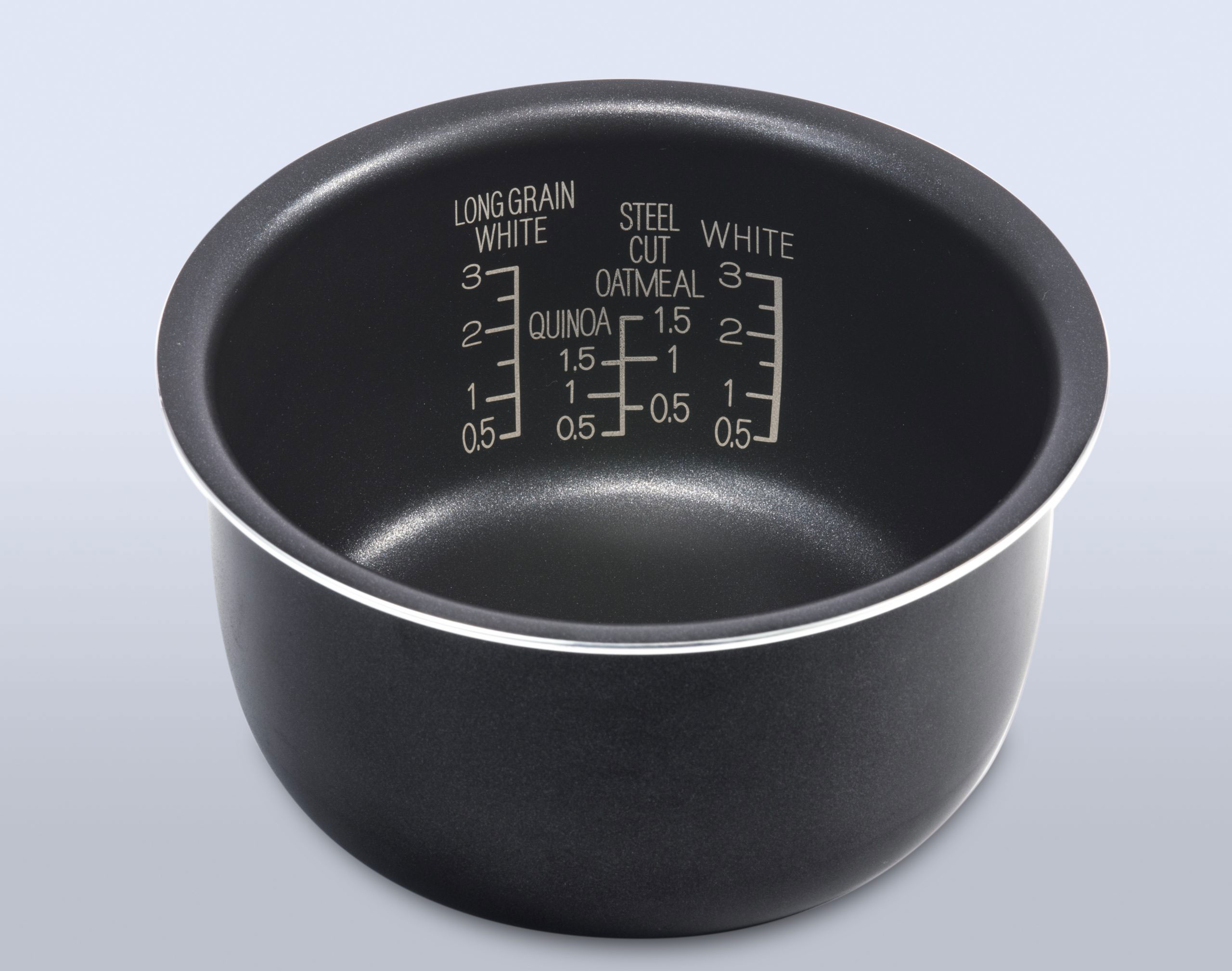 It also features a triple heater with extra-large heating elements that heats the food from the bottom, side, and top.  In order to prevent messy overflows during high temperature cooking, the rice cooker also includes a removable Steam Vent Cap.  Lastly, another notable feature is its removable Inner Lid to aid in cooking an an easy-to-use LCD Control Panel from which you can program the rice cooker and warmer.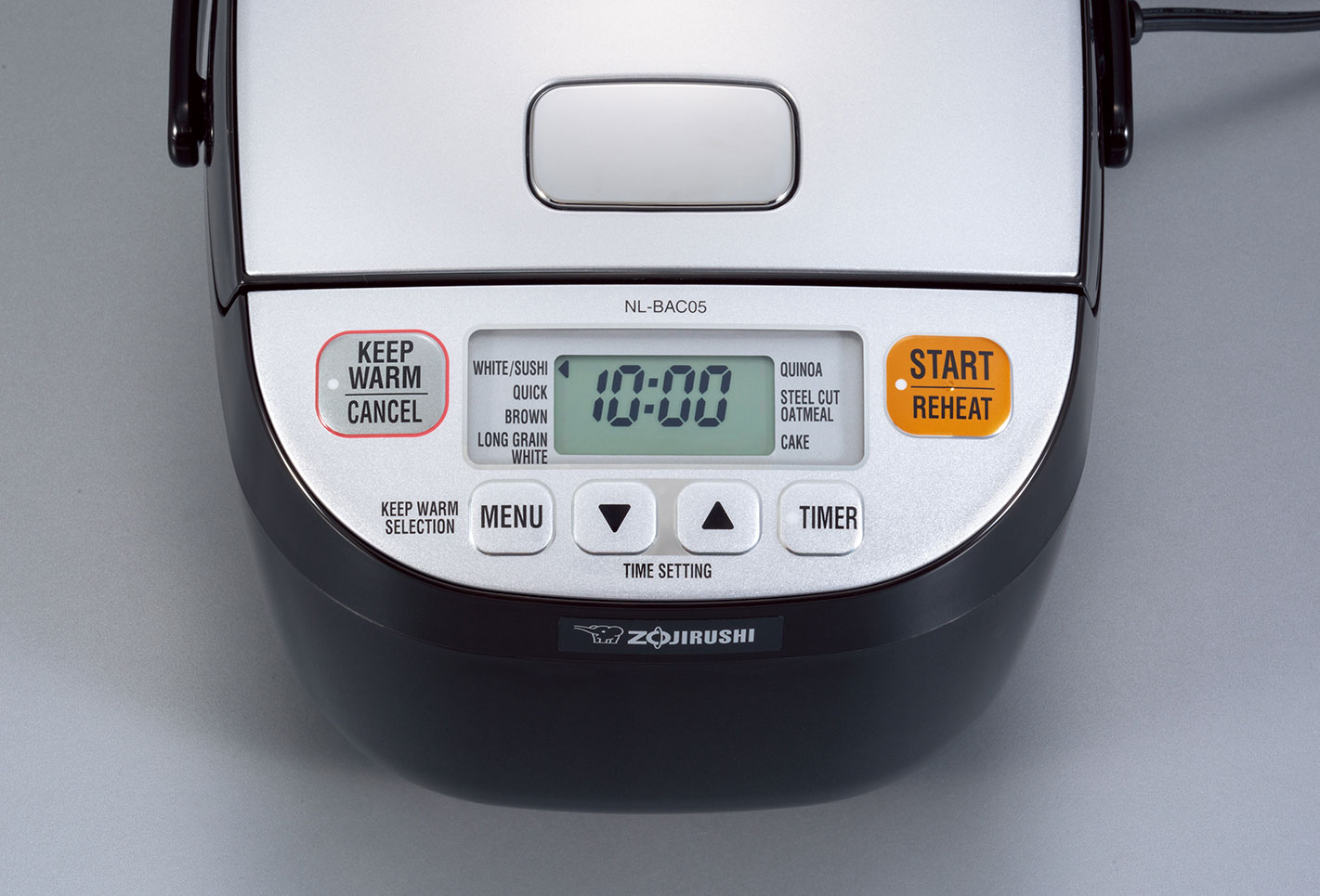 With all these useful features, its no wonder that this rice cooker and warmer is able to prepare more than just rice.  As we mentioned previously, this rice cooker has dedicated menu settings for rice and other grains.  When cooking rice, the settings for White/Sushi, Quick, Brown, and Long Grain White allows you to cook short, medium, and long-grain white rice, short and medium brown rice, as well as white rice with the germ, germinated brown rice and semi-brown rice.  The menu settings for Quinoa and Steel Cut Oatmeal lets you prepare white, black and red quinoa, steel cut oats, as well as rice mixed with barley.  And the rice cooker's microcomputer uses advanced fuzzy logic technology to ensure perfect results every time by making fine adjustments to cooking time and temperature.
We love how our Quinoa and Chicken Super Salad (pictured below) and Thai Oatmeal Salad with Eggplant turn out in this rice cooker, along with how the long-grain white rice for Jambalaya is made.  Check out other recipes on our website for more inspiration!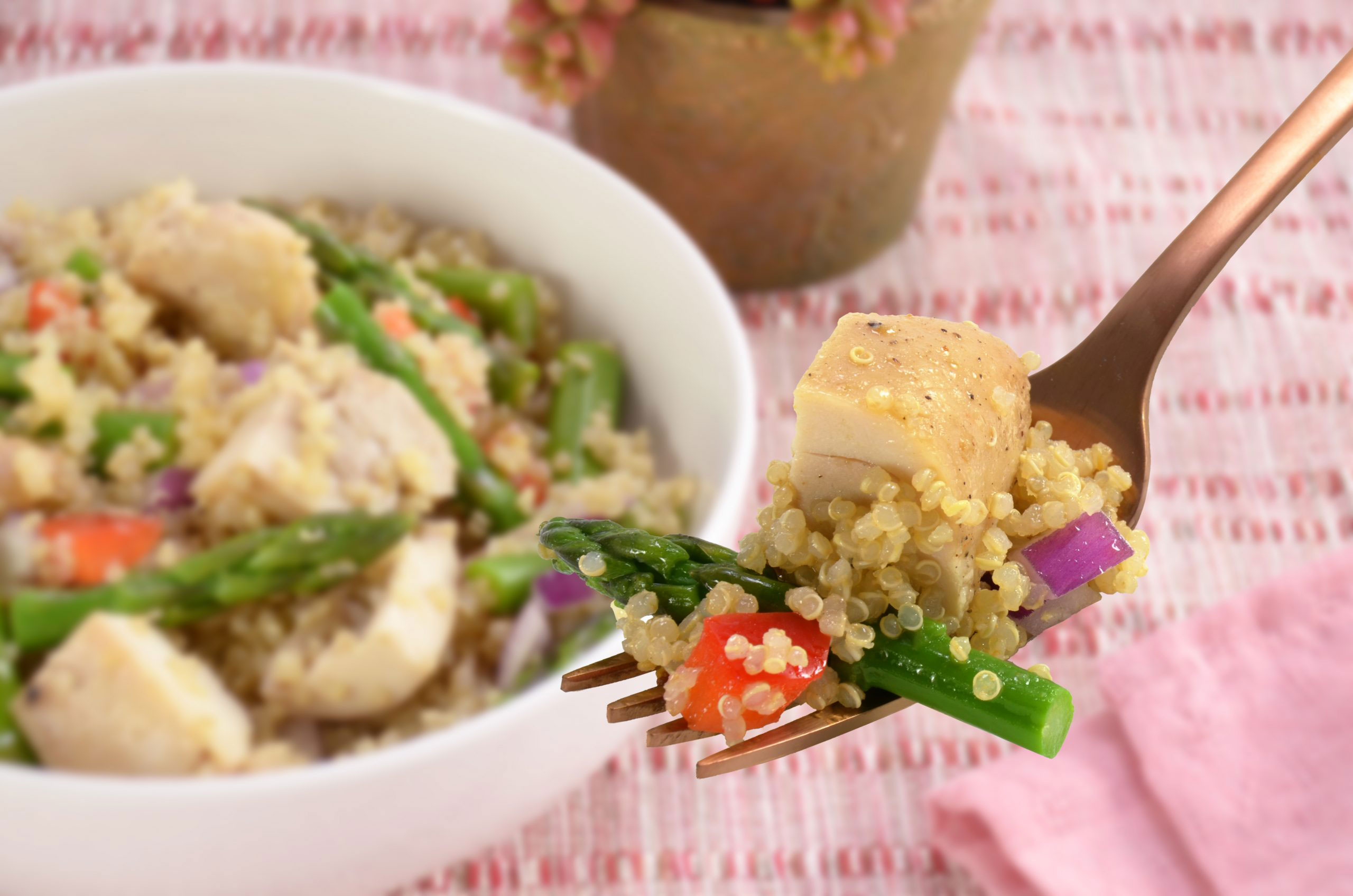 Oh, and did we mention that it makes cake?!  The "Cake" menu setting lets you make various types of cakes such as sponge-type cakes and cheesecakes, by pouring in the prepared batter, selecting the "Cake" menu setting, and programming in the cooking time.  How simple is that?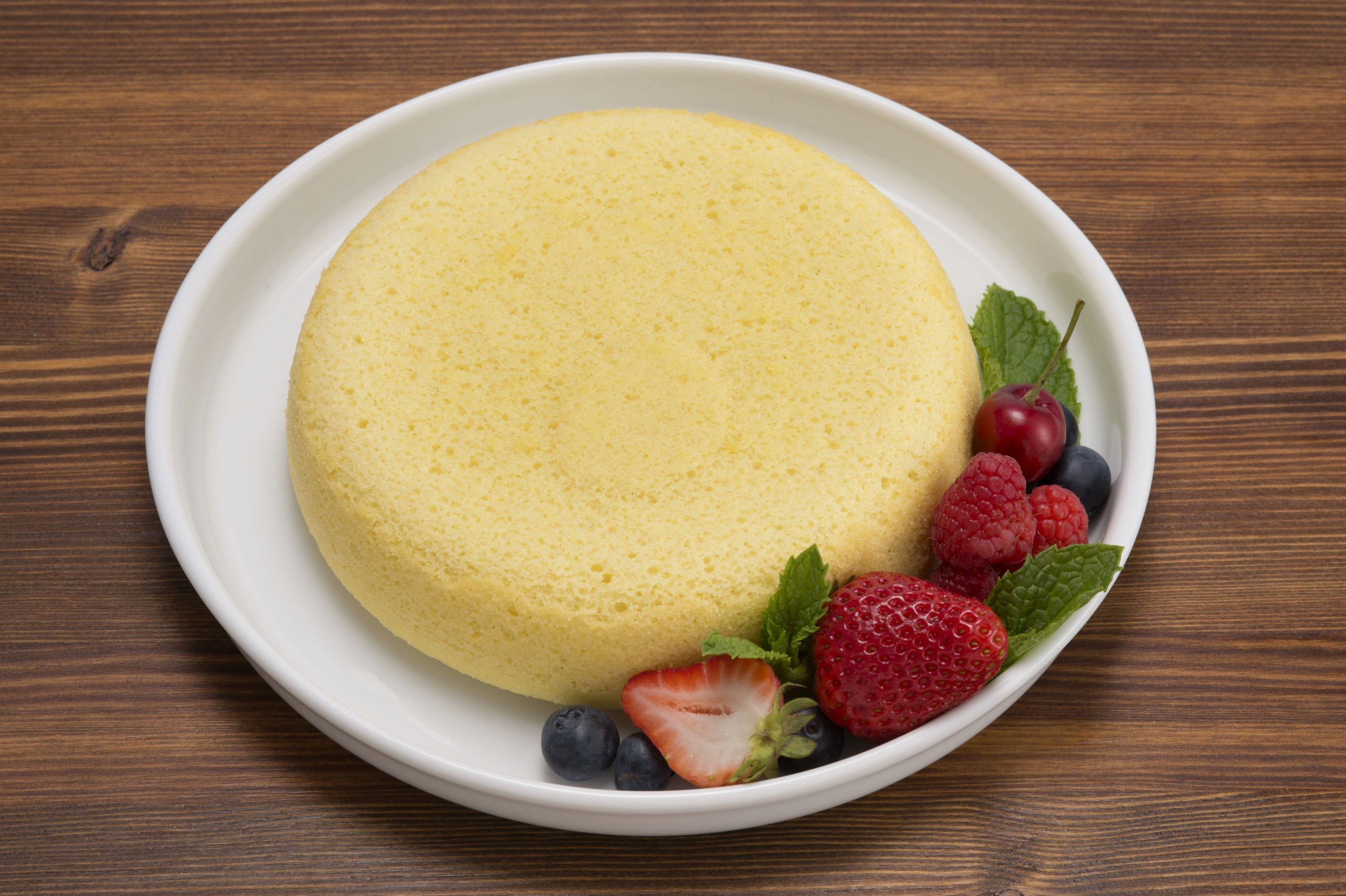 Cooking is just one of the rice cooker's function.  This rice cooker can automatically keep cooked food warm with the "Keep Warm" setting and can do that for an extended period of time with the "Extended Keep Warm" setting, which maintains a low temperature so the food doesn't dry out.  The Timer function lets you set when you'd like cooked rice, quinoa, or steel cut oats to be finished cooking.  Two timers can be preset, which is great if you know you will need rice ready for dinner or oats ready for breakfast.  And you'll know when your food is ready because the rice cooker's melody or beep will play.
As with our other products, the retractable power cord and sturdy handle makes this machine simple to store, and all surfaces that come in contact with food are BPA-free.  Accessories include a spatula and a measuring cup.
We hope you love this awesome rice cooker and warmer as much as we do.  Make sure to share all your delicious recipes with us and don't forget to tag your photos with #ZOJIRUSHI on Instagram!