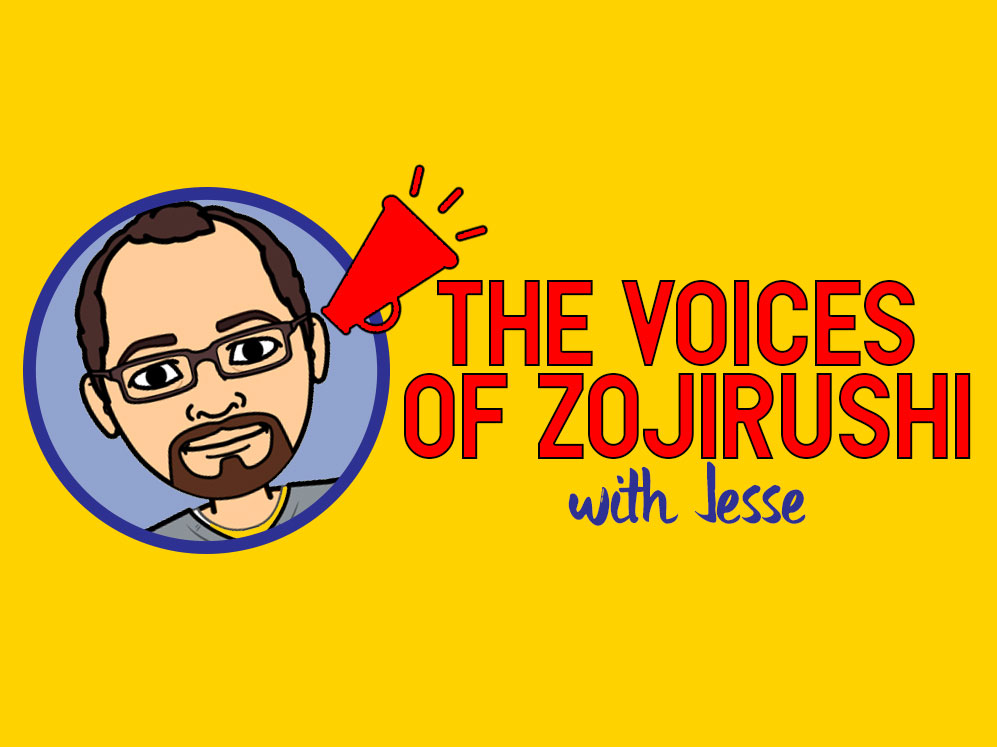 2018 marks our 100th anniversary! Zojirushi started as the Ichikawa Brothers Trading Company in 1918 in Osaka, Japan, and since then, we haven't stopped!
We were founded on the deep belief that we succeed when we work to improve our customer's quality of life through the creation of innovative products. Our employees are such an important part of fulfilling our mission, and we'd love for you to get to know them!
Jesus is one of our friendly Customer Service Representatives based out of our offices in Torrance, California. He goes by Jesse, and has been with Zojirushi for a whopping 24 years! Jesse embodies our company's mission, and we caught up with him to talk about what he likes about working with customers and what inspires him about Zojirushi.
Zojirushi believes in putting their customers first, and as a Customer Service Representative, what motivates you to be customer-focused?
I enjoy assisting people, interacting with them and striving to make a positive difference in their day. I would say working at Zojirushi provides me with the opportunity to help new people, and that is something that motivates me. My children also inspire me. I see them doing their best in whatever they do—homework, sports—and that motivates me to do my best and provide the best customer service possible.
Our corporate philosophy is Creating a Quality of Life. How does your position at Zojirushi create a better quality of life for our customers?
Our customers have a better quality of life when I'm able to solve a problem they're having with one of our products or just by answering their baking questions during the holidays. One less thing to worry about!
Much of our product design focuses on practicality, quality, craftsmanship, sustainability and stylishness. Do you have a favorite Zojirushi product that you believe embodies these qualities, and how do you believe we embody those qualities in our services?
Safety, usability, practicality, quality, craftsmanship and stylishness. That describes the Travel Mug (SM-YAE48) to me! Also, we really believe in self-improvement and honesty. We're always trying to improve our products and when we have an issue with the product, we do our best to correct any problem. That shows that we really care.
What's the best dish you've made using one of our products, and if you could dream up your own perfect Zojirushi product, what would it be?
I would like to see a Zojirushi waffle maker! It would be so much fun if it could make waffles in the shape of our elephant logo. I'd love it as much as I love to make pork chops with roasted vegetables in the Gourmet d'Expert® Electric Skillet (EP-PBC10). They turned out really good!
Zojirushi isn't just about products. It's about our company's values and the wonderful Japanese culture that informs what we do. Have you been inspired by Japan during your tenure here?
I have never been to Japan, but I would love to see the cherry blossom trees and see people wearing kimonos, the ones made with beautiful silk colors.
Finally, if you could tell people one great thing about Zojirushi, what would it be?
I have been here for over 20 years so it's hard to narrow it down to just one moment – let's just say I have a few! Meeting Mr. Ichikawa, the President & CEO of Zojirushi, is definitely up there. I look forward to coming to work and I'm happy to be here at Zojirushi America. I feel appreciated, acknowledged and rewarded.
—-
Jesse is such a great team member, and we hope you enjoyed learning about his perspectives. Stay tuned next month to meet another Zojirushi star!