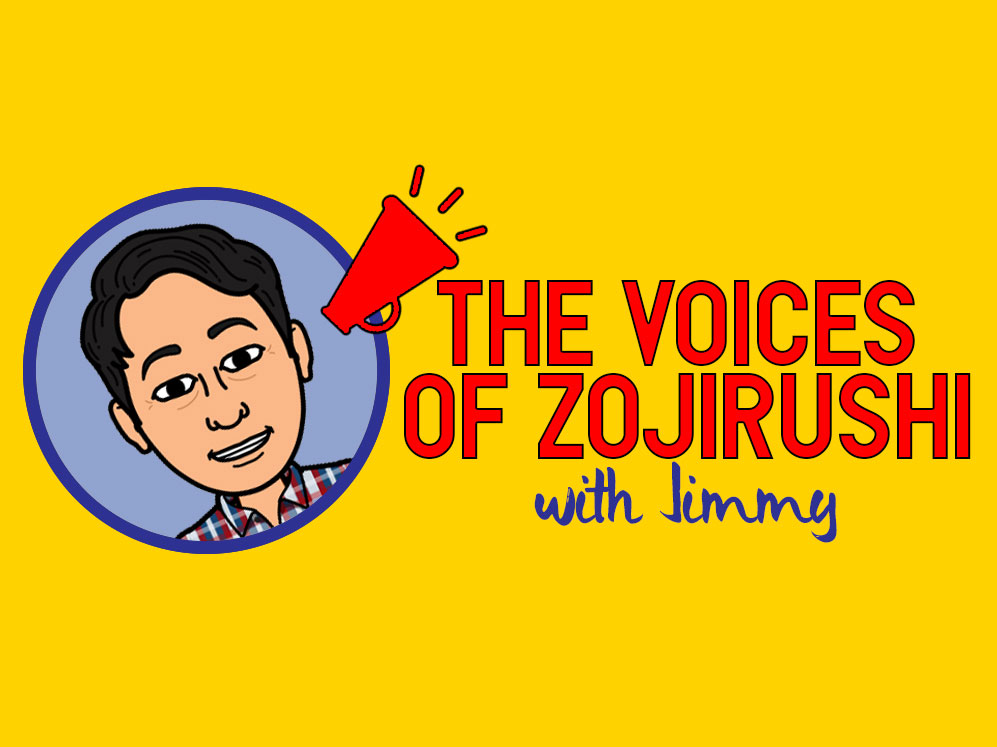 This month, we're happy to share insights from one of our newer employees, Jimmy, who's role as an Accounting Manager helps the company stay on track!
Jimmy joined Zojirushi America six months ago, where he manages daily operations in the accounting department, produces and maintains financial statements and reports, and keeps the organization on track by establishing proper accounting policies and procedures.
While Jimmy is a numbers-oriented person, you'll see how his unique perspective brings forth his love of Japanese food and culture.
Jimmy, tell us a little bit about yourself.
I was born and raised in Japan and moved to the United States when I was 18 years old. I love both countries but have to say that I miss my favorite yakitori restaurants from Japan!
Yum! We always love hearing about our employees' and fans' favorite foods and get inspired by their ideas. Our tagline is "Inspirations from everyday life" and we love it when people are truly inspired by our products. What else do you find exciting about Zojirushi products?
Having grown up in Japan, I always knew about how premium Zojirushi products were. But it wasn't until I started working here that I learned about how much work goes into developing the technologies that make Zojirushi products so great. For example, the vacuum insulated stainless steel mugs and bottles are fantastic—they maintain the temperature of drinks so effectively that it actually astonishes people! We get so much positive feedback from our customers reporting that these products exceed their expectations, and that they find our products to be sophisticated and user-friendly.
If you could tell people one great thing about Zojirushi, what would it be?
It's definitely the family environment and friendly employees that makes coming to work every day a pleasure, as well as the small size of our company here in California. We all work together and each member is valued, whether they're in our accounting department or in other areas like customer service or technical support. That's the best thing about working here!
Finally, what would you like to see as the next great Zojirushi product? Or, what new innovation would you like to see added to our current products?
Zojirushi Japan has many great products that I wish we could have here in America. For example, I recently purchased a brand-new high-end pressure induction rice cooker for my parents, the Enbudaki (NW-KA10), which is available only in Japan. That rice cooker has so many innovative features including the new heating technology where it utilizes three induction heating coils, instead of one, to create a convection effect within the inner pan while cooking. My parents love the rice cooked in this rice cooker! I'd love to have that one here.
—–
We hope that you enjoyed virtually meeting Jimmy! And stay tuned for our next Voices of Zojirushi!