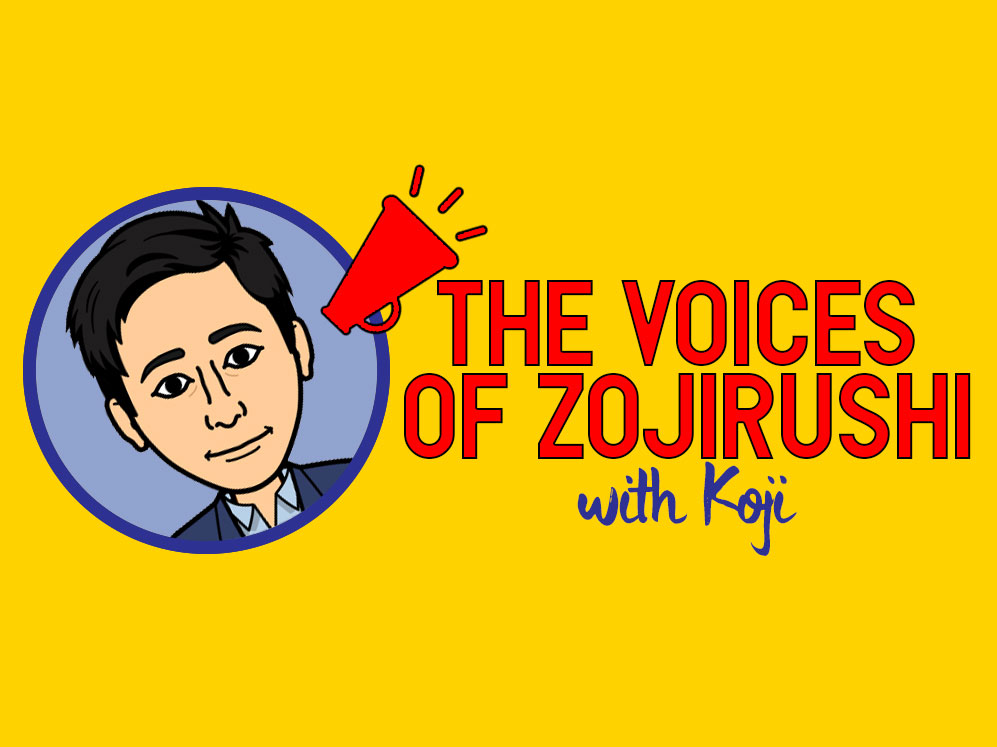 We begin the last quarter of this year with a conversation with Koji, the Senior Sales Manager who has been with Zojirushi America Corporation for 13 years! Koji works with Zojirushi's network of distributors and retailers to get the products customers love into both brick-and-mortar and online stores. Originally from Japan, Koji moved to the United States, after which he joined Zojirushi.
Koji, tell us what inspired you to work at Zojirushi.
Zojirushi is a well-established and respected brand in Japan and around the Asia. I wanted to challenge myself to see if I could be part of its history, to establish the same reputation in the North America. I also like the company's stability. Zojirushi had been in business for 87 years at the time that I started. 13 years later, Zojirushi Corporation is celebrating its 100th anniversary. I believe that a company surviving for 100 years makes a strong statement, and when you add in brand value to the stability of the company, it really was the right place for me.
It's wonderful how passionate you are about Zojirushi! Our corporate tagline is "Inspirations from Everyday Life" and your feelings fit right in.
So true! The attention to detail that goes into each product for everyday use reflects our tagline of Inspirations From Everyday Life. For example, the lid of our travel mug disassembles in parts for easy cleaning. This design may not seem much, but if you clean it every single day it makes a huge difference in the usability of the product. You really get this sense the more you use each of our products.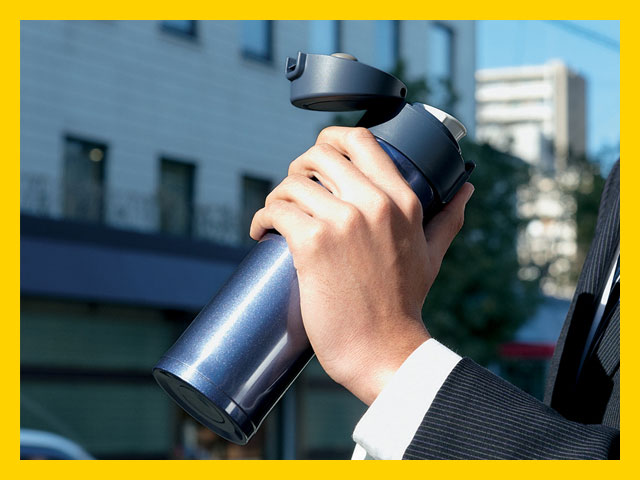 Your job is to be a sort of ambassador for the company, and with your interest in all of the products, are you able to pick one as a favorite?
As Senior Sales Manager for Zojirushi America Corporation, it is my duty to spread the "love" of Zojirushi products to as many people as I can! When I saw someone at the airport enjoying a beverage out of our travel mug it made me so happy. Especially since my favorite product is our Stainless Steel Travel Mug (SM-YAE48). I use it every single day. I also love the entire SM-KHE series, because the quality of the heat retention is by far the best in the industry. I have been using my black, 12 oz. SM-KHE every day for the last 6 years in my office for my morning coffee. It keeps the coffee hot to my liking for the entire day.
That's such a great story! Since you like our mugs so much, what other product would you like to see as the next great thing from Zojirushi?
I would love to expand our product assortments so that they're more geared toward Western consumers. We have been selling breadmakers and coffee makers for a number of years and that's working out great. In the upcoming months, we will come out with a multicooker, which is an impressive unit. I'm very excited to put this product into the marketplace and get it into the hands of the customers.
Your perspective is such a wonderful blend of Japanese and American thinking. Our readers would love to hear your thoughts about Japan and the things you love about it.
I often go back to Japan for business and personal reasons. Every time I go, I'm always amazed by the selection and quality of the food at convenience stores in Japan. When I go back to Japan in the winter, oden is my favorite food at the convenience store and you can't forget about all the sweets they have as well—especially the seasonal sweets that are different every year. And when I'm here, I feel like cooking keeps me connected to my roots. I cook GABA brown rice in my IH rice cooker every week and it comes out perfect every time, as expected. It makes the texture of the brown rice softer to eat due to the cooking cycle of 3-1/2 hours. But most importantly, the health benefits are the BEST—GABA is said to be helpful in lowering blood pressure, improving kidney function and in relieving stress.
—
Thank you so much for sharing your perspective with us, Koji! And stay tuned for next month's visit!